Emory President Claire E. Sterk discusses ending HIV with Dr. Anthony Fauci, who has advised five presidents on HIV/AIDS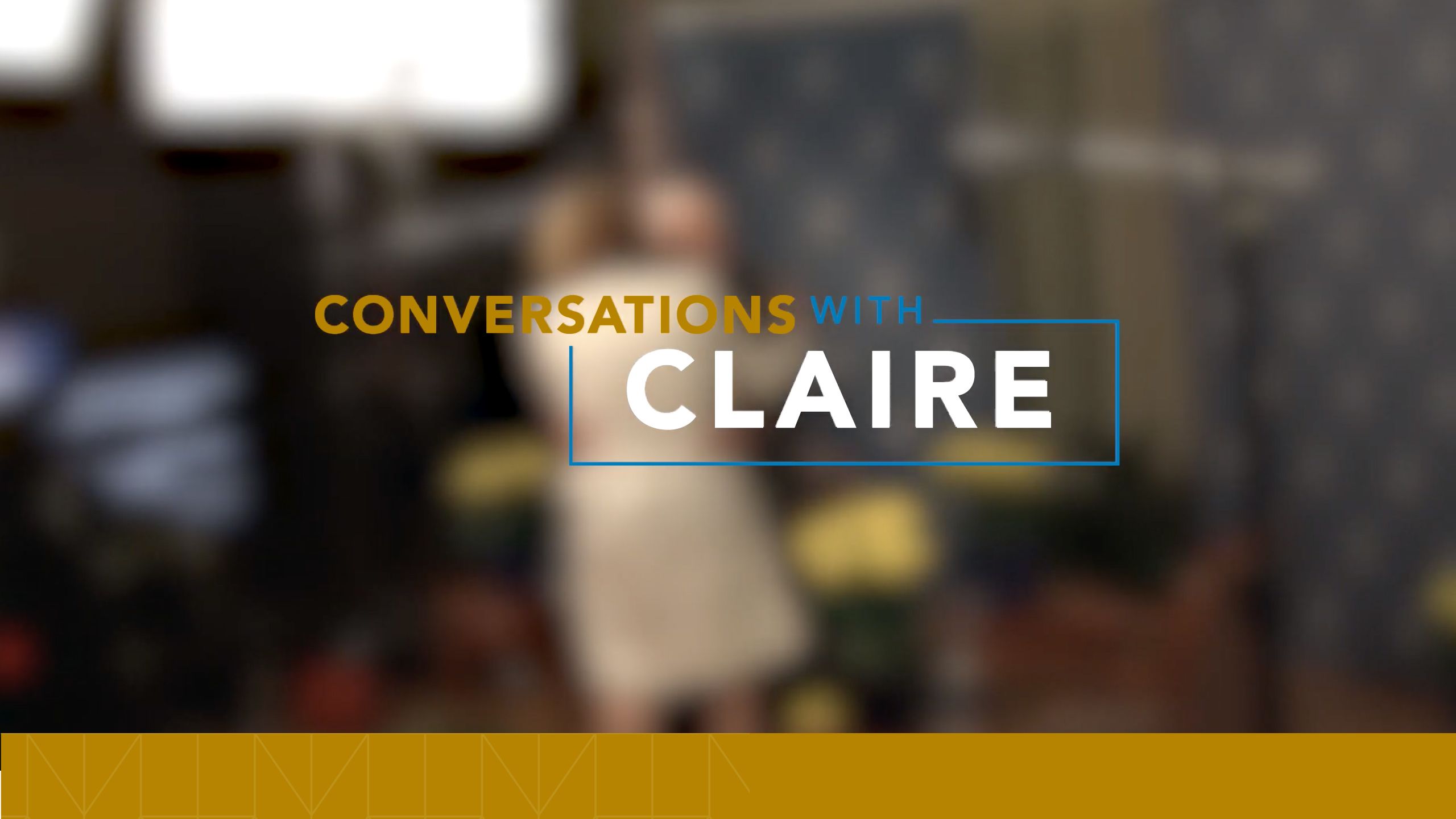 "Conversations with Claire" features Emory President Claire E. Sterk interviewing some of today's most inspirational leaders, who have left indelible impressions on the university and the world.
---
Episode 2: Dr. Anthony Fauci
In this episode, President Sterk sits down with Dr. Anthony Fauci, who has served as director of the National Institute of Allergy and Infectious Diseases (NIAID) at the U.S. National Institutes of Health since 1984, advising five presidents on HIV/AIDS and many other domestic and global health issues.
A principal architect of the President's Emergency Plan for AIDS Relief, a program that has saved millions of lives throughout the developing world, Fauci's honors include the Presidential Medal of Freedom, the National Medal of Science, and the Lasker Award for Public Service.
Despite tremendous scientific progress, public interest in HIV has waned since the 1990s, and unchecked complacency could lead to a surge in infections, Fauci tells Sterk in an interview filmed on location in Colorado at Aspen Ideas: Health, where the two spoke on a panel exploring whether it is possible to end the HIV epidemic in five years.
After the panel, Sterk and Fauci continued the discussion in "Conversations with Claire." Watch as Fauci reflects on the "extraordinary journey of science" from the earliest days of the HIV crisis, when physicians were "swimming in the dark" trying to care for desperately ill patients, to the "implementation challenges" that continue to hamper efforts to end the epidemic.
Watch the full interview below.
---
Episode 1: President Jimmy Carter
The inaugural episode of "Conversations with Claire" featured a wide-ranging conversation with President Jimmy Carter, the 39th president of the United States, human rights advocate, Nobel Peace Prize winner and Emory University Distinguished Professor.
Carter's relationship with Emory spans almost four decades. He launched The Carter Center in September 1982 from an office in Emory's Woodruff Library, and the two institutions continue to work in close partnership.
Generations of Emory students have fond memories of the annual Carter Town Hall, a beloved campus tradition where the former president takes questions from first-year students, and his many visits to Emory classes across a wide range of subjects.
After almost four decades as an Emory professor, Carter was officially granted tenure in June 2019.
Watch the full interview below.