18 Top Stories from 2018
Take a look back at some of Emory's most-read stories of the year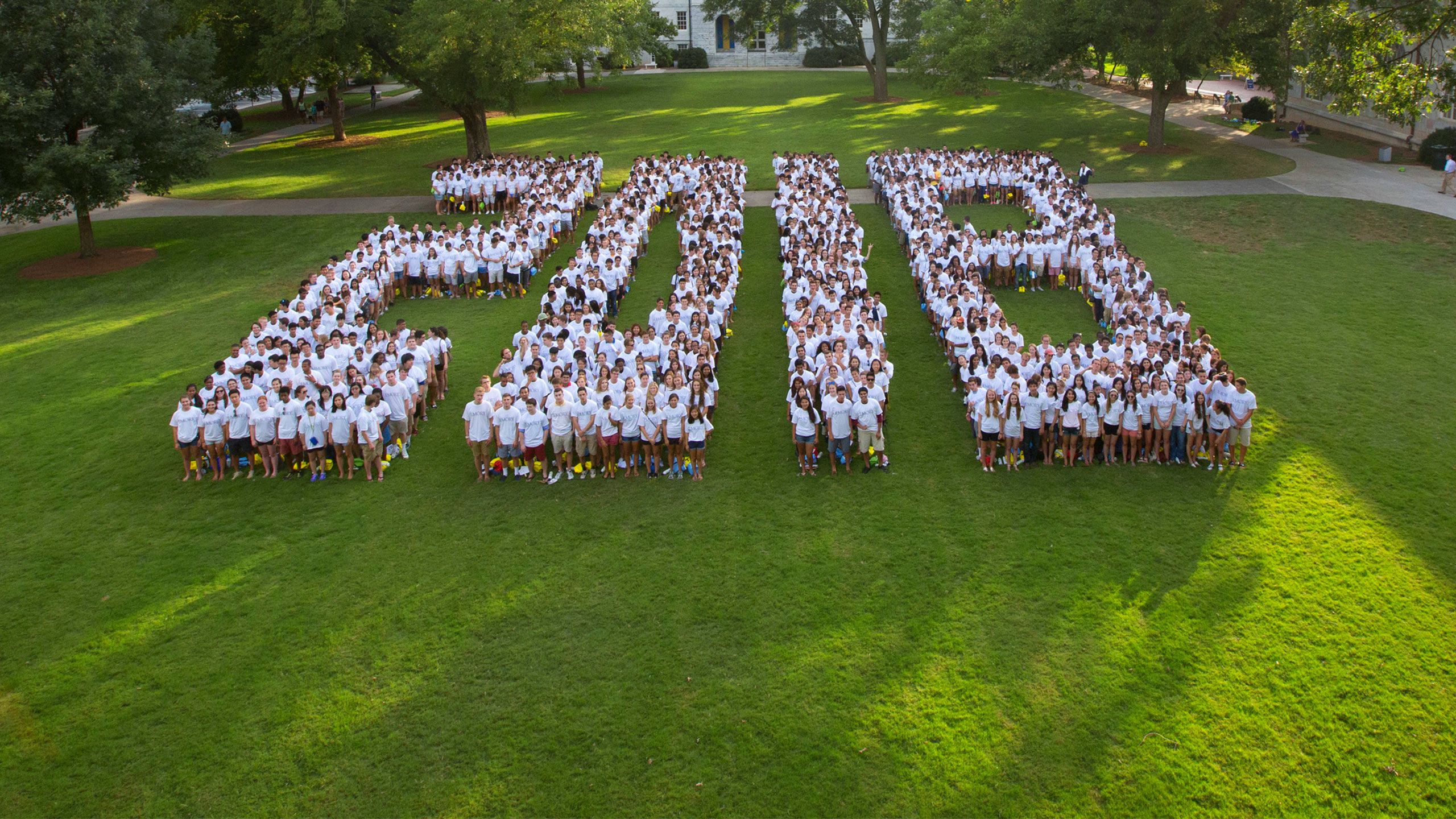 In 2018, Emory forged new collaborations, celebrated stellar rankings, and welcomed the Class of 2022.
Here are 18 of the stories that drew the most readers to the Emory News Center in 2018:
Applications for Emory University's undergraduate programs hit an all-time high, with a record-breaking total applicant pool of 27,982 students seeking to join the Class of 2022, an increase of 16 percent over last year.
Emory College and Oxford College both saw increases in applications for the third year in a row. Emory College offered admission to 5,103 students, an 18.5 percent admission rate. Oxford College has admitted 4,144 students. About 58 percent of students applied to both campuses.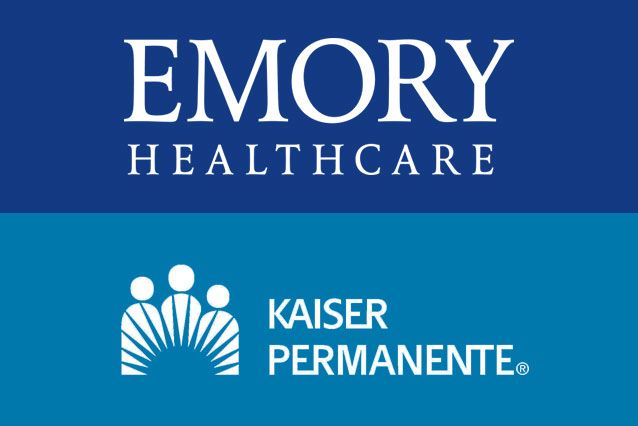 In June, Emory Healthcare and Kaiser Permanente announced plans to collaboratively develop a new care model that would provide Kaiser Permanente members with a fully integrated health care experience, and in the process advance patient- and family-centered care in metro Atlanta and beyond. In October, Emory University Hospital Midtown and Emory Saint Joseph's Hospital officially became the primary hospitals for Kaiser Permanente physicians and members.
"The long-term benefits of this collaboration will serve as a national model for other health systems and extend beyond our two organizations," said Jonathan S. Lewin, CEO of Emory Healthcare and executive vice president for health affairs of Emory University. "Patients and communities far beyond Georgia will benefit from the transformation in care, affordability, research, prevention and health outcomes that will come from this initiative. Emory and Kaiser Permanente share closely aligned missions to serve our communities and bring together the best of academic scholarship, research and patient- and family-centered care."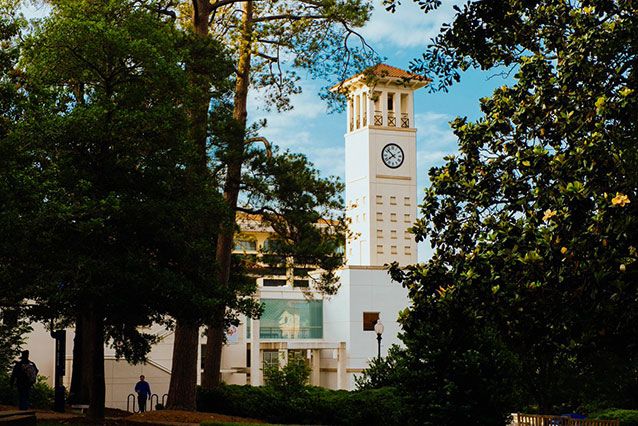 The Robert W. Woodruff Foundation pledged $400 million to find new cures for disease, develop innovative patient care models and improve lives while enhancing the health of individuals in need.
The transformational gift, the largest ever received by Emory University, will change the lives of patients and their families. Through a new Winship Cancer Institute Tower in Midtown and a new Health Sciences Research Building on Emory's Druid Hills campus, the Robert W. Woodruff Foundation's generosity will help advance new solutions for some of medicine's most challenging diagnoses, even changing what it means to receive those diagnoses for future generations.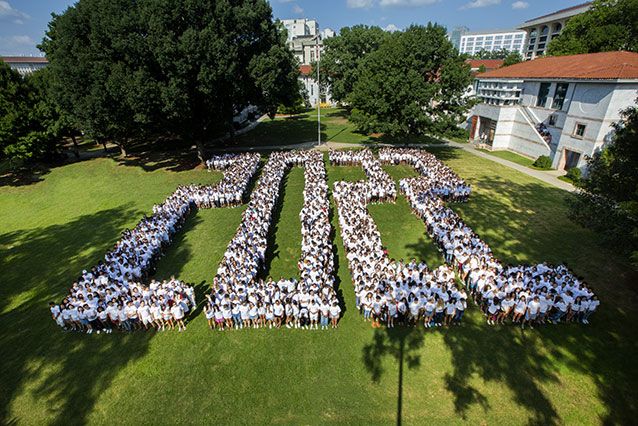 In August, Emory University welcomed the Class of 2022, a talented group of first-year students from all over the world. Carrying hopes and soaring expectations — along with a mountain of trunks, boxes and suitcases — they arrived on campus, eager to immerse themselves in the undergraduate experience.
Before they even set foot on campus, the Class of 2022 was already making its mark. With 1,973 students set to begin their first-year experiences at Emory College of Arts and Sciences and Oxford College, it was officially the university's largest undergraduate class on record, drawn from a record-high applicant pool.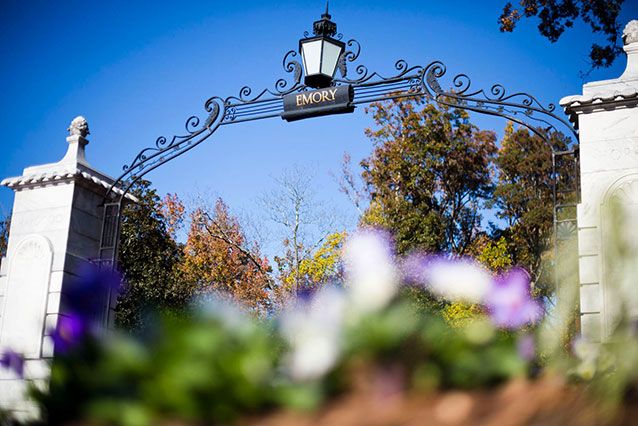 Emory University has been ranked 21st among the nation's top universities in the new 2019 Best Colleges guidebook from U.S. News & World Report.
Emory was also listed as 19th among national universities offering the "best value" to students based on a combination of academic quality and the average level of need-based financial aid. The university was cited for its economic diversity, with 21 percent of its undergraduates receiving need-based Pell Grants, and among schools with the largest percentage of international undergraduates at 16 percent.
Emory's Goizueta Business School, which is ranked separately from the university's main undergraduate program based on a peer survey of deans and senior faculty, was 15th in the undergraduate business rankings.
Emory programs also ranked highly in U.S. News & World Report's separate America's Best Graduate Schools guide.
Emory's Nell Hodgson Woodruff School of Nursing master's program ranked 3rd in the nation. The school's Doctor of Nursing Practice program was 5th; its Family Nurse Practitioner program ranked 7th; its Nurse Practitioner: Adult/Gerontology, Acute Care was 9th; and Nurse Practitioner: Adult/Gerontology, Primary Care was 14th. Emory's Nursing Administration program was 11th.
Goizueta Business School's full-time M.B.A. program was 20th, its part-time M.B.A. program 15th and its executive MBA program was 23rd.
Emory Law School ranked 22nd in the nation. The school's program in health law ranked 25th, and its program in international law was 27th. 
Emory University School of Medicine ranked 23rd nationally among research-oriented medical schools, and 37th among primary care schools.
Ranked 2nd in the nation was the Wallace H. Coulter Department of Biomedical Engineering Ph.D. program, a joint effort between Emory's Laney Graduate School, Emory School of Medicine and Georgia Tech.
Graduating Emory University School of Medicine medical students experienced their "rite of passage" in mid-March when they discovered where they are headed next on their journeys to become physicians. More than 100 Emory students gathered for the highly anticipated Match Day ceremony, joining thousands of U.S. medical school seniors participating in ceremonies nationwide, to learn where they will spend their years of residency training following graduation.
Emory's Class of 2018 included 140 students participating in the NRMP. Forty-seven students will spend all or part of their residencies in the state of Georgia, and 41 of those students will begin their internship year at Emory.
In addition to Emory, the students will receive their residency training at prominent institutions such as Columbia, Duke, Harvard, Johns Hopkins, Stanford, New York University, University of California San Francisco, University of Pennsylvania, University of Washington, Vanderbilt, Washington University in St. Louis, among others.
Emory University was ranked #1 for quality of life, according to the Princeton Review's 27th annual college rankings, "The 384 Best Colleges" guide, based on its nationwide survey of 138,000 college students' ratings of their schools.
In the 2019 guide, released in August, Emory also ranked highly on college dorms (#9), student satisfaction (#10), city/location (#11), town-gown relations (#12), beautiful campus (#15), classroom experience (#19), science lab facilities (#20) and health services (#20).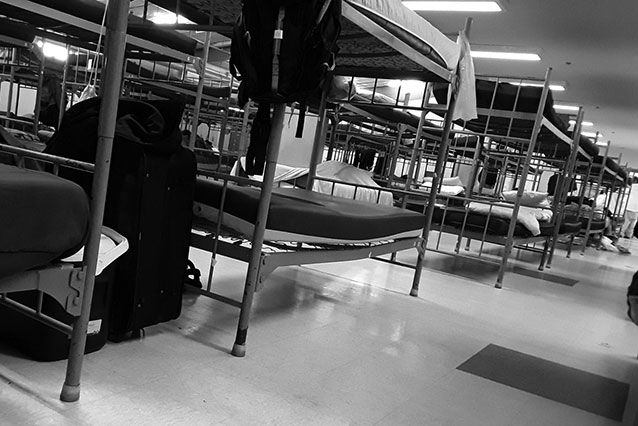 The city that is home to the Centers for Disease Control and Prevention, one of the largest clinics for HIV/AIDS patient care in the country, and top-funded HIV research programs is also an epicenter of the HIV epidemic in the U.S., and Emory researchers are trying to turn the tide.
The reasons have more to do with poverty, lack of insurance and stigma than with sexual practices. The high rates of HIV/AIDS are mostly confined to a specific group — young, black men who have sex with men. In fact, AIDS is the leading cause of death for black men in Georgia between the ages of 35 and 44.
"This is not something that is going to be solved by biomedical researchers," says Carlos del Rio, Hubert Professor at Rollins School of Public Health and co-director of the Emory Center for AIDS Research. "We need everyone working together to address all the things that keep people from getting the diagnosis and treatment they need — lack of insurance, barriers to care, stigma, and poverty. Emory and our partners are making real progress in Atlanta, but we still have a long way to go."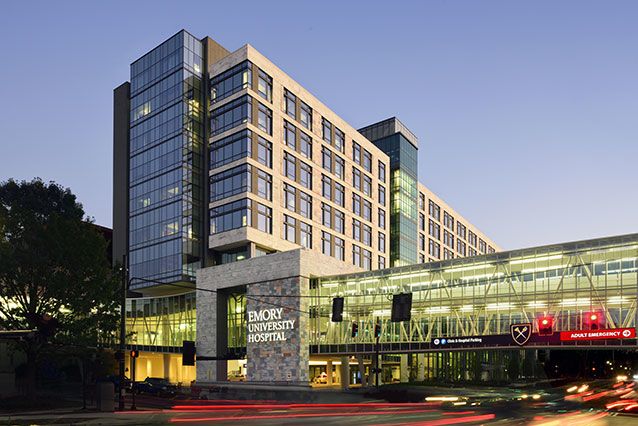 For the seventh year in a row, U.S. News & World Report has ranked Emory University Hospital the No. 1 hospital in Georgia and metro Atlanta in its 2018-2019 Best Hospitals Guide. Emory University Hospital includes Emory University Orthopaedics & Spine Hospital and Emory University Hospital at Wesley Woods.
Emory Saint Joseph's Hospital ranked No. 2 in Georgia and metro Atlanta, while Emory University Hospital Midtown ranked No. 10 in Georgia (4-way tie) and No. 7 in metro Atlanta (2-way tie).
Emory University Hospital ranked either nationally or was considered high performing in the following specialties: Cancer, Gastroenterology & GI Surgery, Geriatrics, Nephrology, Neurology & Neurosurgery, Ophthalmology, Orthopaedics, Pulmonology and Urology.
Emory Saint Joseph's Hospital ranked high performing in Gastroenterology & GI Surgery, Geriatrics, Nephrology and Orthopaedics.
Initiated through a letter of intent signed in November 2017, Emory Healthcare and DeKalb Medical finalized their strategic partnership in 2018. The Federal Trade Commission approved the partnership, and in May, the application was filed with the Georgia Attorney General. After the Attorney General's review and approval, DeKalb Medical officially became a part of the Emory Healthcare system on Sept. 1, 2018.
In September, Emory Healthcare and DeKalb Medical celebrated the new partnership with events and sign unveilings. On Sept. 14, partnership celebrations for employees, local leaders and government officials were held at each of the three DeKalb Medical locations, along with unveilings of new hospital signs at each facility.
As part of the integration, DeKalb Medical's hospital on North Decatur Road was named Emory Decatur Hospital; DeKalb Medical Hillandale was named Emory Hillandale Hospital; and DeKalb Medical Long-Term Acute Care at Downtown Decatur was named Emory Long-Term Acute Care.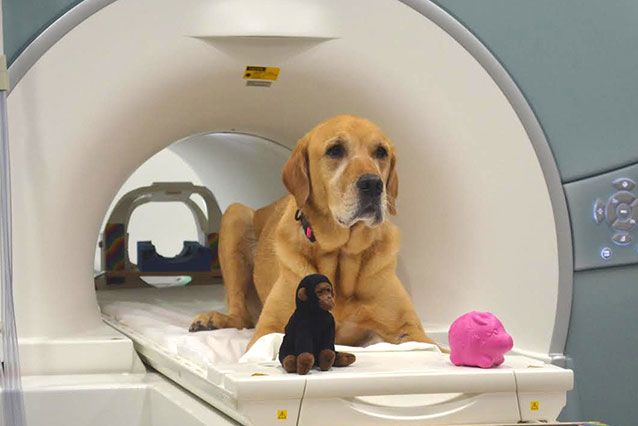 When some dogs hear their owners say "squirrel," they perk up, become agitated. They may even run to a window and look out of it. But what does the word mean to the dog? Does it mean, "Pay attention, something is happening?" Or does the dog actually picture a small, bushy-tailed rodent in its mind?
Frontiers in Neuroscience published one of the first studies using brain imaging to probe how our canine companions process words they have been taught to associate with objects, conducted by scientists at Emory University. The results suggest that dogs have at least a rudimentary neural representation of meaning for words they have been taught, differentiating words they have heard before from those they have not.
"We know that dogs have the capacity to process at least some aspects of human language since they can learn to follow verbal commands," adds Emory neuroscientist Gregory Berns, senior author of the study. "Previous research, however, suggests dogs may rely on many other cues to follow a verbal command, such as gaze, gestures and even emotional expressions from their owners."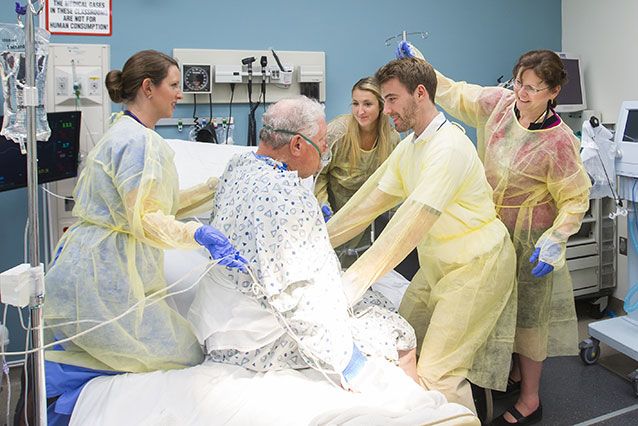 Emory's Advanced Acute Care elective within Emory's Division of Physical Therapy is the first and only preprofessional course in the United States dedicated to understanding and treating the acute care patient.
For course co-instructor Jenny Sharp 11DPT, the idea began with a chance meeting in an ICU at Emory University Hospital Midtown. Alex Truong, MD, MPH, had been conducting research on the benefits of early mobilization, a set of coordinated protocols to help even the sickest patients begin to sit, stand and walk again as quickly and safely as possible. He wanted Sharp's support in creating a protocol for treating patients in intensive care who could benefit from physical therapy.
Truong knew that physical therapists would be crucial for creating and implementing a protocol that worked. "Nurses and doctors underestimate what our patients can do physically," says Truong, an assistant professor of medicine at Emory. "Physical therapists are best at challenging patients to optimize their functioning."
On Match Day 2018, the day medical students learn of their residency locations, the Boden triplets learned they would be separated for the first time in their lives as they graduated from Emory's School of Medicine and headed to different residency programs to begin their careers in orthopedics. Lauren headed to University of Pennsylvania, Stephanie to University of Pittsburg and Allison to University of Miami.  
The triplets have been overachievers throughout their lives — as young scholar athletes, top honor students with the highest GPAs of their high school class at Lakeside High in Atlanta, and this year, graduating from Emory School of Medicine in May. As they enter one of the most challenging and competitive fields in medicine, the young women are ready to experience their next chapters separately. 
"It's been amazing!" agree the triplets. "So now we are finally parting ways but we think that we are ready for it."
Emory's 173rd Commencement celebrated the past, present and future of the Class of 2018 as this year's graduates stepped forward to shape tomorrow's world.
As they prepared to embark on future plans, Emory's Class of 2018 was reminded that the shape of their lives — and the world around them — will often come down to the choices they make, both big and small.
In a keynote address woven with humor and advice gleaned from his own meteoric career, Emory alumnus and trailblazing entrepreneur Michael Dubin, co-founder and CEO of Dollar Shave Club, urged Emory graduates to think of time as an investment, cautioning that the little choices they make about how to spend it may prove to be even more important than the big ones.
"That is the word of the day: choices," Dubin said. "I believe if you want to live a life of purpose and happiness, you have to become familiar with the essence of choices."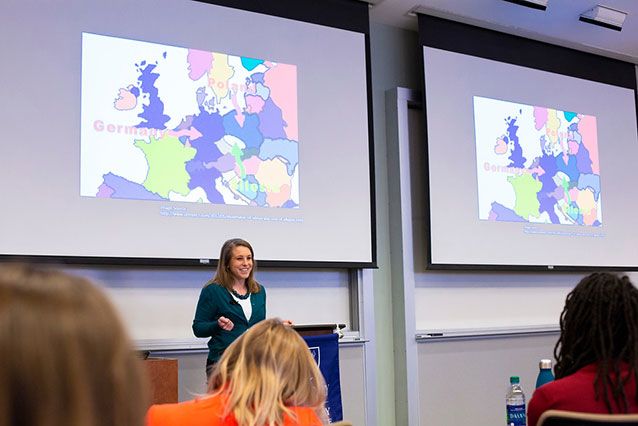 In October, Emory University announced that it is making a significant new investment in graduate education by increasing the base stipend for PhD students in the Laney Graduate School, representing a commitment of more than $40 million over five years.
"Emory's ability to compete among our peer and aspirant peer universities for the most talented PhD students will improve our ability to recruit and retain distinguished faculty. Talented doctoral students and distinguished faculty are both integral to fueling our academic ambitions," Emory University President Claire E. Sterk and Provost Dwight A. McBride wrote in a letter to the Emory community announcing the investment.
While some stipends for Emory PhD students were already competitive with peer-level institutions, others were not, according to Laney Graduate School Dean Lisa Tedesco who noted that the increased funding "is an important step in closing that gap."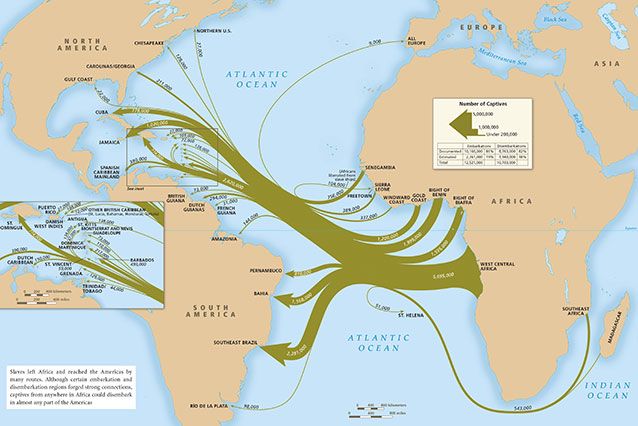 Emory University was awarded a grant of $300,000 from The Andrew W. Mellon Foundation for use by the Center for Digital Scholarship to fund a new initiative allowing researchers at Emory, across the U.S. and abroad to update and expand the renowned website Voyages: The Transatlantic Slave Trade Database hosted at Emory.
The new project, called "People of the Atlantic Slave Trade" (PAST), will provide information on any historical figure who can be linked to a slave voyage, enslaved and enslavers alike. 
"The Peoples of the Atlantic Slave Trade project builds on the scholarly resources of the Slave Voyages website and promises to offer new insights into the stories of thousands of individual people — both the enslaved and the enslavers — from this ignominious part of our history," says Dwight A. McBride, Emory provost and executive vice president for academic affairs. "By adding searchable access to their names, the site will link these individuals to time and place, which in turn can help us better understand ourselves and our shared history."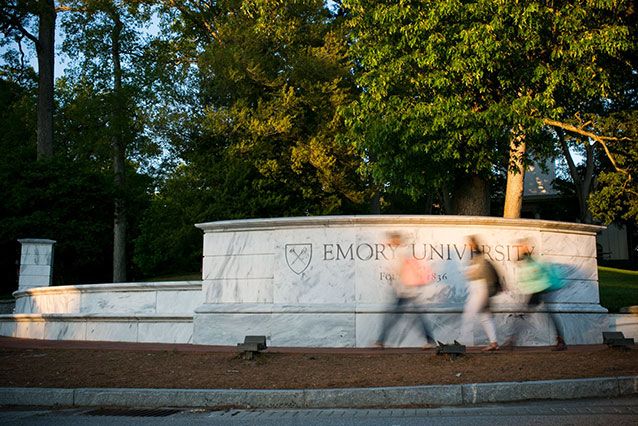 Excellence in the liberal arts and sciences helped draw 36 academically impressive leaders from around the globe to this year's Emory Scholars program.
Among the bright minds converging on the Atlanta and Oxford campuses this fall: a musician interested in studying chemistry and physics to design better instruments; a published author who wants neuroscience to help her shape characters; and a small-town leader interested in getting fellow students to appreciate the Georgia mountains while he also prepares for a diplomatic career on the international stage.
The Emory Scholars Program has sought the most talented students with the highest potential since 1981, the first year of the Robert W. Woodruff Scholarships. Woodruff, the former president of the Coca-Cola Company, made news with a $105 million gift to Emory University in 1979. Part of the donation was to create his signature scholarship, designed to draw Ivy League-bound students to Emory instead, as the university began its march to national recognition.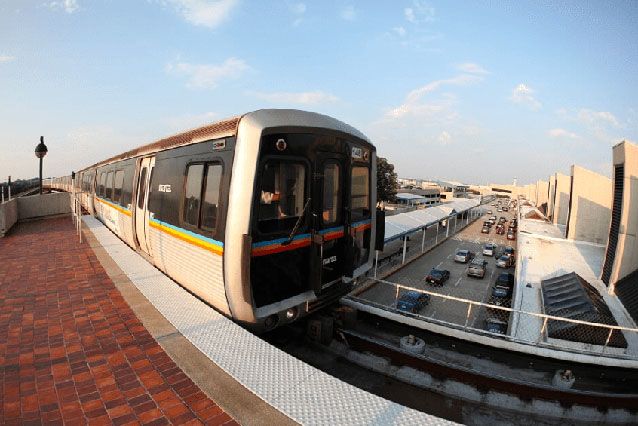 The MARTA board of directors in October to approve $2.7 billion in allotments under the More MARTA program, including $350 million slated for the Clifton Corridor Transit Initiative, a four-mile light rail line that would provide commuting options, decrease traffic congestion and improve sustainability in the Emory area.
The Clifton Road corridor serves over 40,000 employees, 15,000 students and 2 million patient visits per year. Nearly 50,000 cars pass through the area each day, according to estimates from the Clifton Corridor Transportation Management Association.
The light-rail project would help ease traffic congestion and provide transit access for thousands of workers who cannot easily reach Emory, the Centers for Disease Control and Prevention, Children's Healthcare of Atlanta and the VA, while also making it easier for Emory students and faculty to travel to Atlanta communities for research, service projects and internships.