For Faculty and Staff of Emory University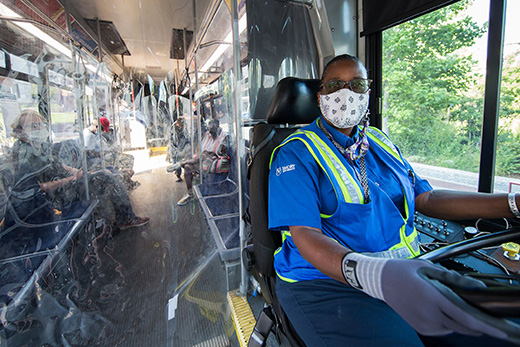 2020: Photos from the pandemic
Through photos and headlines, see how Emory students, faculty and staff responded to an extraordinary year with resilience and resolve.
---
2020: Beyond COVID-19
From a Pulitzer Prize to welcoming a new president, explore 10 of Emory's most-read stories of the year that were not about the pandemic.
---
Our stories of resilience and resolve
Watch how Emory senior Prerna Advani dances past the pandemic's isolating impact in the first video in a new series showcasing how Emory students, faculty, staff and frontline health care workers have demonstrated incredible determination this year.
What you need to know: With the first shipments of COVID-19 vaccine arriving in Georgia, Emory University hosted a virtual town hall Dec. 17 for faculty, staff and students. Learn key information and watch the full town hall.
Safer celebrations: Minimize COVID-19 risk and celebrate the holidays safely with family and friends by following these six safety tips from Emory infectious disease specialist Henry Wu. Watch here.
---
Acclaim: Recent honors for Emory faculty and staff
Emory faculty and staff are frequently recognized for their work locally, nationally and internationally. The following is a sampling of recent accolades, including book awards, professional society honors and more.
---
Today's edition concludes Emory Report's publishing schedule for 2020. To keep up with university happenings, please visit the Emory News Center. Look for the next Emory Report when regular publication resumes in January 2021. Best wishes for the winter break and the new year!
Editor: Leigh DeLozier
Vice President for Enterprise Communications: Douglas Busk
Senior Vice President for Communications and Public Affairs: David Sandor

Emory Report is published by  Communications and Public Affairs
Read the Emory Report Guidelines
Copyright 2022 Emory University | All Rights Reserved
201 Dowman Drive, Atlanta, Georgia 30322 USA | 404.727.6123