For Students of Emory University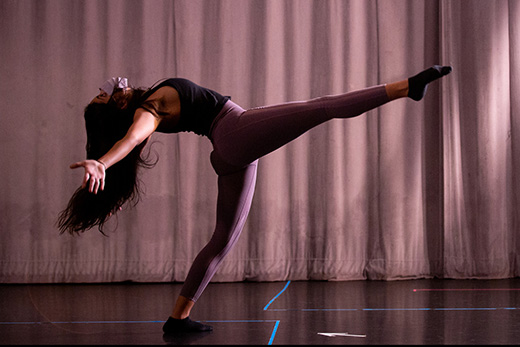 Our stories of resilience and resolve
Watch how Emory senior Prerna Advani dances past the pandemic's isolating impact in the first video in a new series showcasing how Emory students, faculty, staff and frontline health care workers have demonstrated incredible determination this year.
---
2020: Photos from the pandemic
Through photos and headlines, see how Emory students, faculty and staff responded to an extraordinary year with resilience and resolve.
---
2020: Beyond COVID-19
From a Pulitzer Prize to welcoming a new president, explore 10 of Emory's most-read stories of the year that were not about the pandemic.
COVID-19 vaccine information: With the first shipments of COVID-19 vaccine arriving in Georgia this week, Emory hosts a virtual town hall on Thursday, Dec. 17, at 12 p.m. for university faculty, students and staff to provide information and answer questions. Join via Zoom here.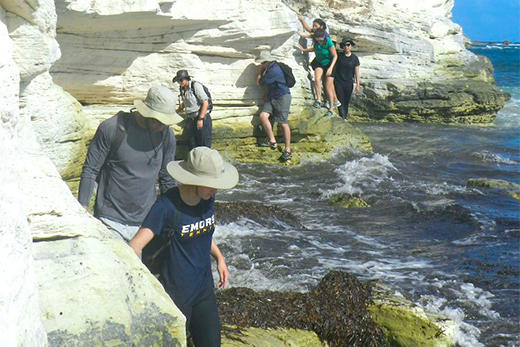 Digging into the deep past
A class field trip as part of the course "Modern and Ancient Tropical Environments" led to discovery of the first-known fossil iguana nesting burrow on an outer island of the Bahamas, filling in a gap of scientific knowledge for a prehistoric behavior of an iconic lizard. Co-authors of the work included two former undergraduates from the class (photo from a 2015 trip).
---
---
Grants help advance Emory's sustainability vision
Winners of the most recent round of sustainability grants will put their funds toward a wide range of green initiatives across campus, including enhancing the biodiversity capability of The Complex residence hall's green roof.
---
---
Today's edition concludes Dooley Report's publishing schedule for 2020. To keep up with university happenings, please visit the Emory News Center. Look for the next Dooley Report when regular publication resumes in January 2021. Best wishes for the winter break and the new year!
Editor: Leigh DeLozier
Vice President for Enterprise Communications: Douglas Busk
Senior Vice President for Communications and Public Affairs: David Sandor

Dooley Report is published by  Communications and Public Affairs
Read the Dooley Report Guidelines
Copyright 2022 Emory University | All Rights Reserved
201 Dowman Drive, Atlanta, Georgia 30322 USA | 404.727.6123