For Students of Emory University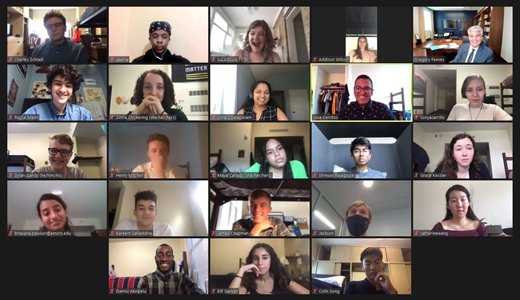 Outstanding students selected as new cohort of Woodruff Scholars
Five nationally ranked high school debaters are among the 29 members of the extraordinary class of Woodruff Scholars joining Emory this fall. Recipients of the university's top merit scholarships also include a playwright, a poet, science researchers, musicians and community advocates.
---
---
Help slow the spread of COVID-19 'For You. For Us. For Emory.'
A new public health campaign encourages members of the Emory community to take care of each other by continuing to wear face coverings, wash hands and follow physical distancing guidelines. Many student groups have also implemented their own initiatives to help slow the spread.
---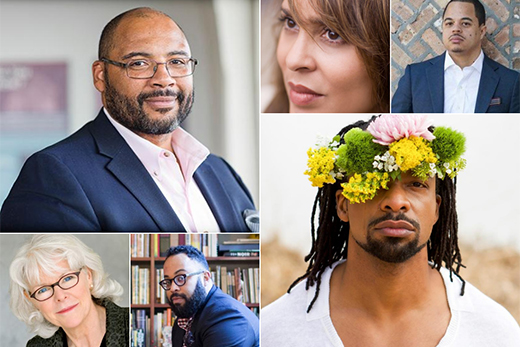 Virtual 2020 Decatur Book Festival spotlights Emory-related authors
The Decatur Book Festival will be virtual this year, with several prominent Emory-related events. Highlights include Pulitzer Prize-winning poets Jericho Brown and Natasha Trethewey, as well as a remembrance film and discussion honoring Pellom McDaniels III. Brown, director of Emory's renowned Creative Writing Program, is the opening keynote speaker on Friday, Sept. 4.
---
---
---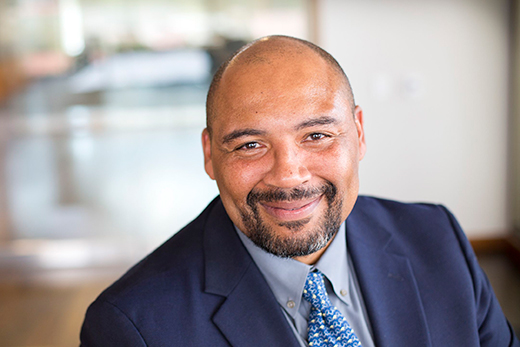 Lifting every voice: The inspiration and impact of Pellom McDaniels III
Pellom McDaniels III was known for his enthusiasm and generous nature as the curator of African American collections at Emory's Rose Library. His life and legacy will be honored Sept. 9 with a video and discussion during the Decatur Book Festival.
Virtual Book Club: "Antisemitism: Here and Now"
Hear acclaimed historian Deborah Lipstadt discuss her book and share her responses to questions related to the past decade's uptick in antisemitic rhetoric and incidents.
When: Sept. 3, 7:00 p.m.
Where: Online
Admission: Free; registration requested
"In This Moment"
In this first program of a new lunchtime series, Carlos Museum curators Ruth Allen and Amanda Hellman discuss satire and masquerade as vehicles for political critique in both classical antiquity and contemporary African societies.
When: Sept. 4, 12:30 p.m.
Where: Online
Admission: Free; registration required
Reading Series with Poet Kaveh Akbar
Poet Kaveh Akbar will present a brief craft lecture on — and reading of — "poems that break," followed by a conversation with Creative Writing Program faculty member Heather Christle. Attendees can join in with their own questions via chat.
When: Sept. 8, 6:30 p.m.
Where: Online
Admission: Free; registration required
Emory Virtual Fall Career and Internship Fair
Register through Handshake to learn how you can explore career options and experiential opportunities such as internships.
When: Sept. 11, 12:00 p.m.
Where: Online
Admission: Free; registration required
Editor: Leigh DeLozier
Vice President for Enterprise Communications: Douglas Busk
Senior Vice President for Communications and Public Affairs: David Sandor

Dooley Report is published by  Communications and Public Affairs
Read the Dooley Report Guidelines
Copyright 2022 Emory University | All Rights Reserved
201 Dowman Drive, Atlanta, Georgia 30322 USA | 404.727.6123