For Students of Emory University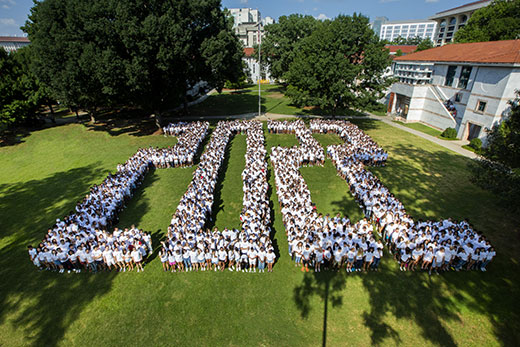 Meet Emory's Class of 2022
Carrying hopes and soaring expectations, along with mountains of trunks, boxes and suitcases, the largest first-year class in Emory University's history arrived on campus this week. Learn more about the Class of 2022, from demographics to student profiles, and experience Move-In Day through photos and video.
---
---
---
---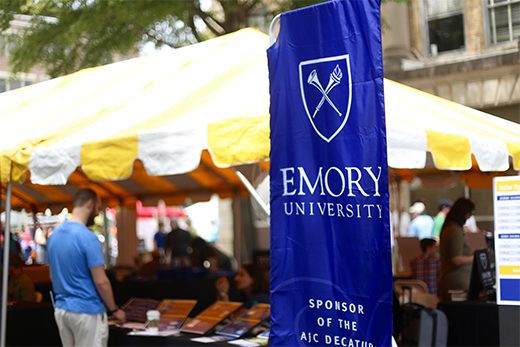 Emory shines at the Decatur Book Festival
A diverse slate of Emory faculty, staff and student authors will take the stage this weekend at the 2018 AJC Decatur Book Festival, set for Aug. 31 through Sept. 2 at multiple venues.
Emory College Move-In Day
Emory College's Class of 2022 arrived on campus Saturday, Aug. 25, for Move-In Day. Enthusiastic volunteers greeted new students and carried their belongings into residence halls.
---
Oxford College Move-In Day
Oxford College welcomed the Class of 2022 to campus on Friday, Aug. 24, with a variety of activities, including the traditional Coca-Cola Toast.
Take a look back at three engaging ways Emory students spent the summer.
---
The plant hunters
Journey deep into the pine forests of South Georgia as Emory ethnobotanist Cassandra Quave leads students in a search for secrets of ancient remedies that may benefit modern medicine.
---
Summer of service
From teaching reading to refugees to drafting policy at City Hall, Emory students devoted their summer break to making an impact in Atlanta.
---
Energy innovators
Meet three Emory students spending eight weeks in an English castle as they compete for the Hult Prize and $1 million to develop their device to help cope with climate change.
Emory Employee-Student Job Network: Need a part-time job? Get hired by Emory faculty or staff for jobs such as child care, pet care, house sitting, lawn care and more. Sign up for an account for this service exclusively for Emory students.  
Dive In Movie: "Avengers Infinity War"
Dive in and splash while enjoying the Marvel movie; free food and drinks while supplies last.
When: Aug. 29, 8:30 p.m.
Where: Student Academic & Activity Center, pool
Admission: Free
Student Activities Fair
More than 200 undergraduate student organizations will have food, fun, freebies and information.
When: Sept. 1, 8:00 p.m.
Where: The Quad
Admission: Free
 

Canvas for TAs
When: Aug. 30, 11:00 a.m.
Where: Woodruff Library, Room 314
Admission: Free

 
 
 
 
 
 
 
 
 
 
 
 
 
 
 

Academic Writing Workshop
When: Sept. 4, 12:00 p.m.
Where: Candler School of Theology, Rita Anne Rollins Building, Room 252
Admission: Free

 
 
Editor: Laura Douglas-Brown
Associate Vice President for University Communications: Nancy Seideman
Senior Vice President for Communications and Public Affairs: David B. Sandor

Dooley Report is published by  Communications and Public Affairs
Read the Dooley Report Guidelines
Copyright 2022 Emory University | All Rights Reserved
201 Dowman Drive, Atlanta, Georgia 30322 USA | 404.727.6123