Summer of service
From teaching reading to refugees to drafting policy at City Hall, Emory students spent the summer making an impact in Atlanta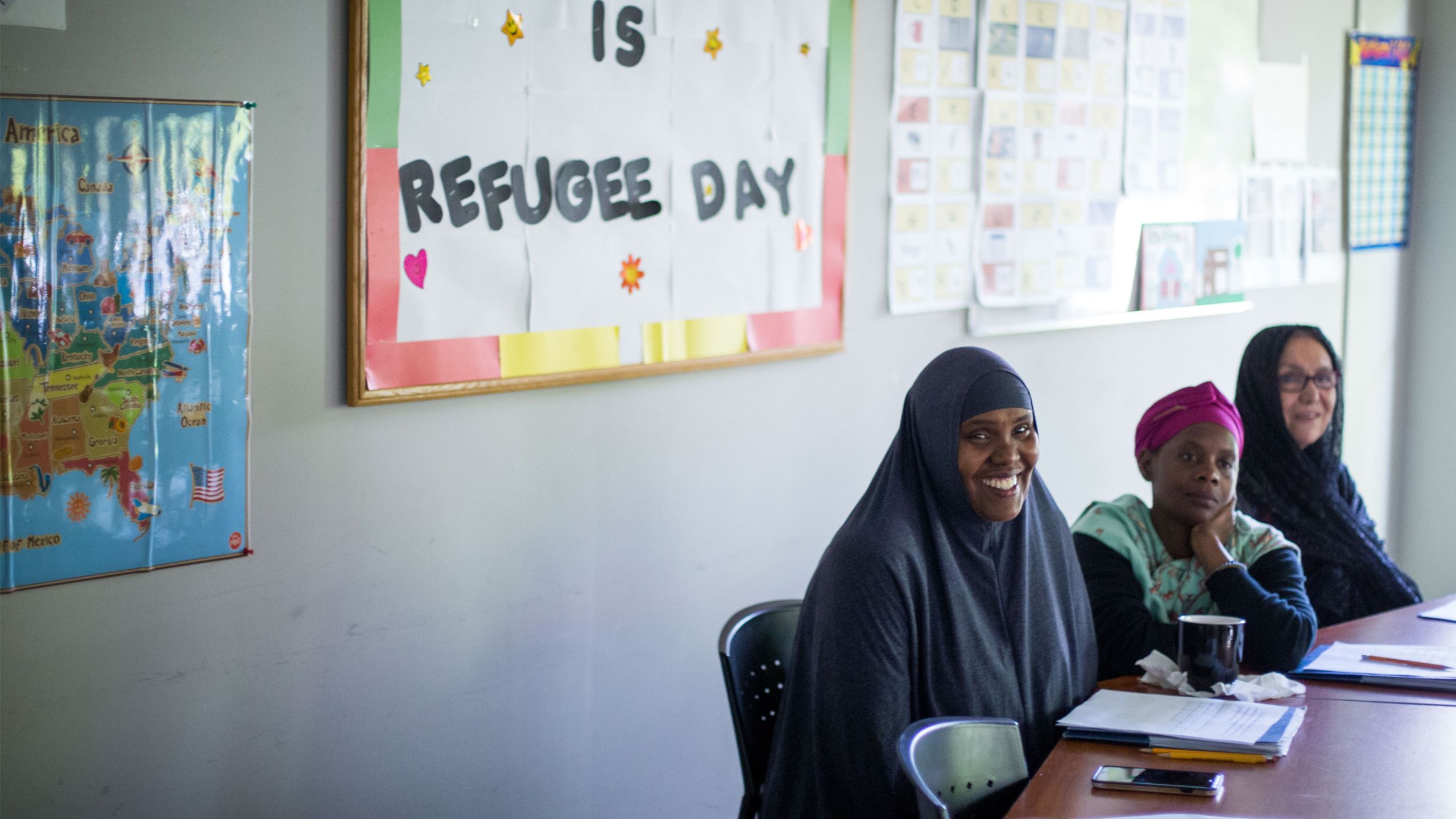 What did you do with your summer vacation? For many Emory University students, the answers are simple but profound: Connect with a community. Make a difference. Change a life.
More than 83 percent of Emory undergraduate students give their time to volunteering throughout the year, so it's no surprise that for many this was a summer steeped in service, as they rolled up their sleeves and plunged head-long into hands-on internships, working with community nonprofits, arts agencies and governmental organizations throughout metro Atlanta.
Emory's Scholarship and Service Summer Program (SAS) is just one of many university programs that promote engaged learning. The living-learning community invites Emory Scholars to reside together on campus, serving part-time internships with non-profits and governmental organizations across the community.
Each evening, students reconvene to share experiences and insights, an evolving dialogue shaped by scholarship and self-discovery. Social justice issues are explored through field trips, readings and inspiring speakers. Students also receive a stipend, along with housing and meals.
"We ask our students to think about the value of their talents — and of their community — in terms other than what is profitable or prestigious," says Edmund Goode, director of the SAS program and assistant director of the Emory Scholars Program. "And this summer, the work they did not only benefited real people, but it also changed the students in profound ways."
During the 10-week program, Emory Scholars are challenged to engage beyond campus borders. In return, they gain a renewed sense of purpose, "as well as a skill set that enables them to move forward with confidence, direction and, most importantly, a wider perspective," says Bridgette Gunnels, assistant professor of Spanish at Oxford College and a SAS faculty mentor.
The Emory Center for Ethics offers another popular option for summer service. The D. Abbott Turner Program for Ethics and ServantLeadership (EASL) Summer Internship Program places students in paid internships in Atlanta-area nonprofits, governmental agencies and socially responsible businesses.
Working through an ethical lens, the program seeks to deepen an understanding of responsibility, service and vocation. "Our overall goal is to shape the next generation of ethically informed community leaders through hands-on experience," says Edward Queen, who directs the EASL program along with assistant director Carlton Mackey.
And the benefits are mutual.  
"If I were to convert the students' time into the value that Independent Sector places on volunteer hours, we are seeing thousands of dollars put back into the community," says Queen.
Meet nine Emory undergraduates who spent their summer serving our city, furthering their own education along the way.
The creative collaborators:
Jard Lerebours and Michelle Baltrusitis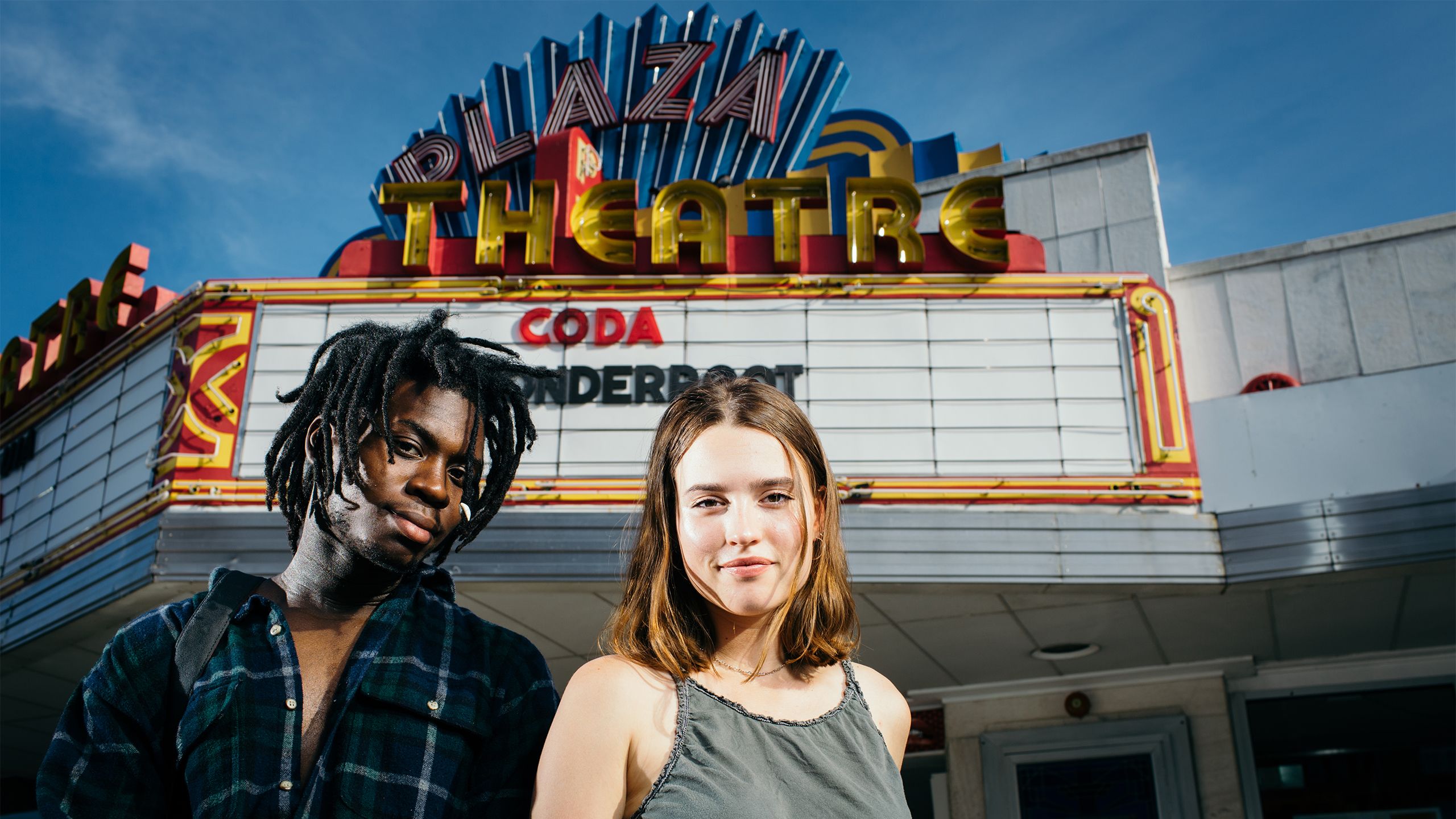 Organization: WonderRoot
Role: Community programming interns
Curious about the intersection of art and social activism, aspiring student filmmaker Jard Lerebours knew there were lessons to be gleaned from Atlanta's vibrant artistic community.
But his interest was practical, driven by a fundamental question: These days, is it even possible to make a viable living as an artist?
This summer, his curiosity led him to WonderRoot, an arts organization dedicated to improving the cultural and social landscape of Atlanta through creative initiatives and community partnerships, uniting artists and the community to inspire social change.
The strength of that network, he's discovered, not only supports the culture of an entire community, it also feeds the success of individual artists.
"Beyond learning more about Atlanta's artistic movement, I hoped to meet professional artists, seeing examples of people doing what they love for a living, giving me hope that I could make it out there as an artist while still living a normal life," he explains.
"It's been cool — my co-workers are all artists," he adds. "And it's been a great environment to engage with what I care about."
Michelle Baltrusitis has dabbled in the creative arts most of her life. But as a business major, with a concentration in consulting and social enterprise, she never considered a career in art.
Working at WonderRoot has opened her eyes to what that would look like, providing a behind-the-scenes glimpse into the business side of nonprofits. "It's been great having the opportunity to combine my interest in the arts with my aspiration of one day working for a nonprofit," she says.
Together, Lerebours and Baltrusitis eagerly embraced a summer of community arts programming, including empowering children at a week-long art camp, supporting local artists and causes with various specialty market events and helping host a local film festival and arts fundraisers.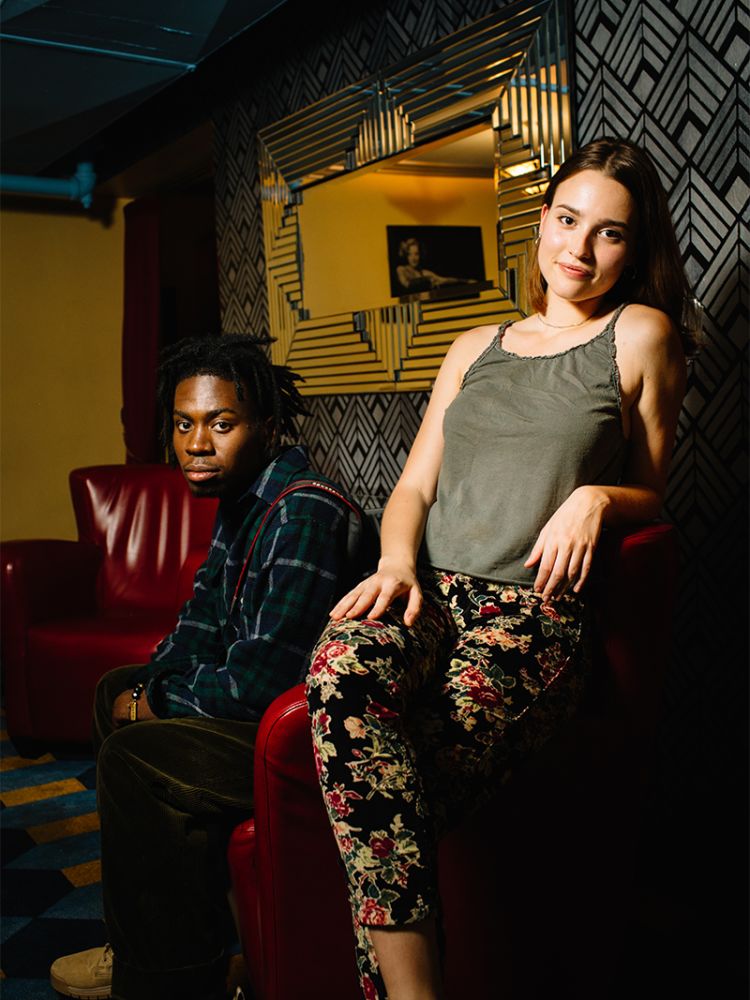 Jard Lerebours, senior majoring in creative writing and film, and Michelle Baltrusitis, senior majoring in business and Spanish | Ethics and Servant Leadership Summer Program
"Last year, I had an internship at a big recruiting firm, where everything I did was at a desk looking at a computer," Baltrusitis says. "Here, I'm in the community, thinking on my feet, talking to people and helping with events, which gives you a direct sense of your contribution."
Building upon the programming skills acquired this summer, the students were also tasked with planning a hypothetical community arts program. Baltrusitis is now exploring the possibility of actually bringing hers to Emory this fall.
"I think we're leaving this experience with an understanding that artists' communities should be supportive of each other, and the only way to create a healthy artists' ecosystem is through hard work and community engagement," Lerebours says.
"It was great to be a part of that," he adds.
The problem solver:
Kellen Sandvik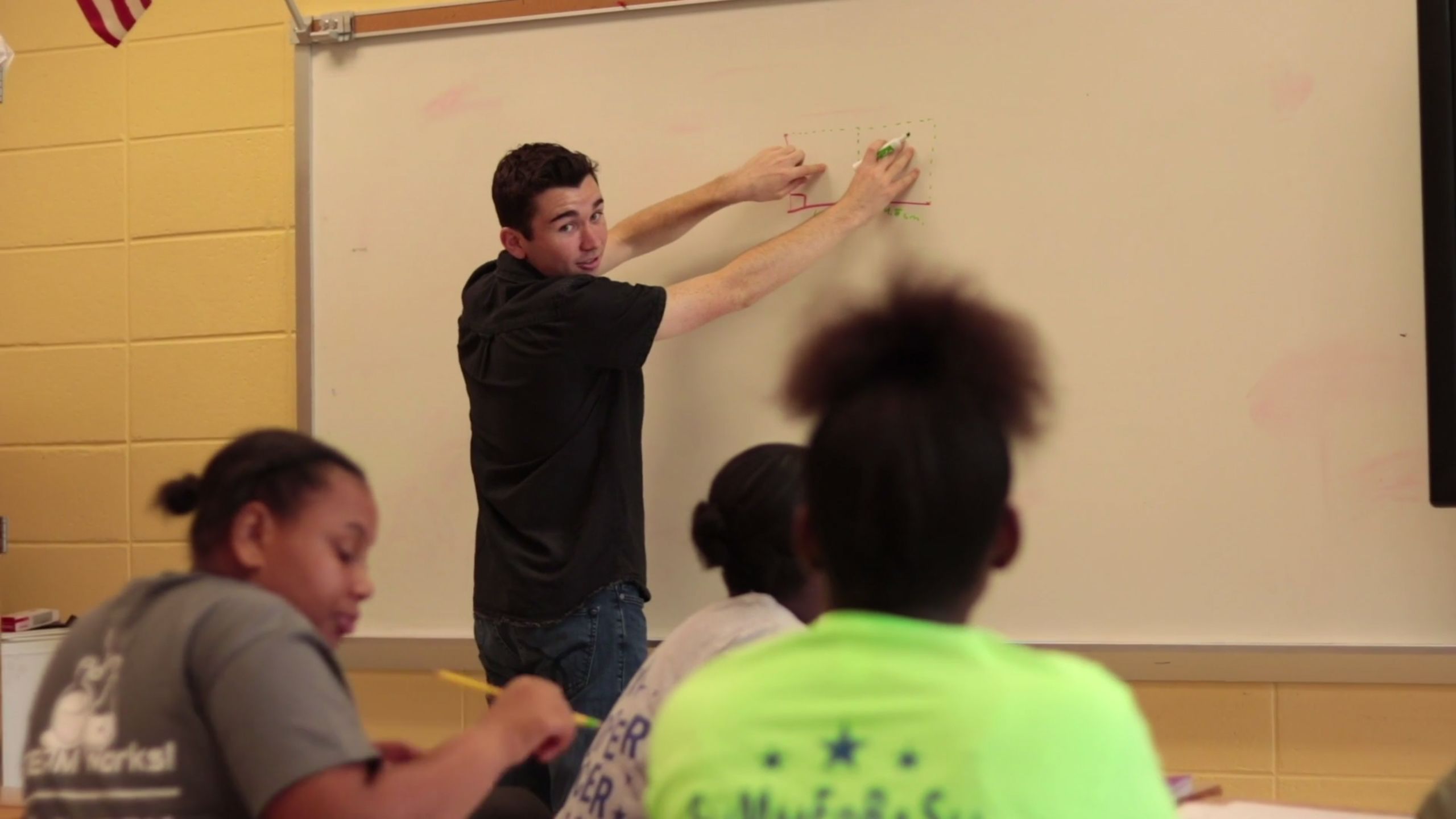 Video courtesy of Graduation Generation
Video courtesy of Graduation Generation
Organization: Graduation Generation
Role: Math and music teacher
Kellen Sandvik's summer was filled with problems — and he couldn't have been happier.
Standing before a dry-erase board, he served as a teacher, helping students at Harper Archer Middle School unlock mathematical equations. At the same time, he was also addressing an even bigger issue — bringing students up to level on their math skills to prevent summer slide.
His challenge: Helping young learners improve their skills without feeling overwhelmed.
"It's hard to focus on school on a summer morning, so if they were fading we would talk about nothing related to math, regain our focus and get back to the problems," he says. "Just being in that environment was important, so you don't forget what you already know."
Outside the classroom, Sandvik tackled other problems. Taking on the role of an analyst, he used statistical skills and spreadsheet wizardry to help better predict enrollment patterns for such free summer programs — data that will help administrators anticipate future staffing needs.
"This summer, we originally had 85 students signed up, but the first day only 22 showed up, which has never happened before," Sandvik says. "I'm looking at becoming an actuary and saw within that an actuarial question. My hope is to help them project risk."
Working with Emory's Graduation Generation, a collaborative initiative designed to improve student academic performance, Sandvik considered a range of variables, including what kinds of questions to ask that could offer more predictive impact. He also plans to interview Emory admissions officers to better understand student yield.
"I'm excited," he says. "I'm not sure where it will all lead, but it's a good intersection between hands-on experience and also theoretical knowledge with mathematical probability and statistics."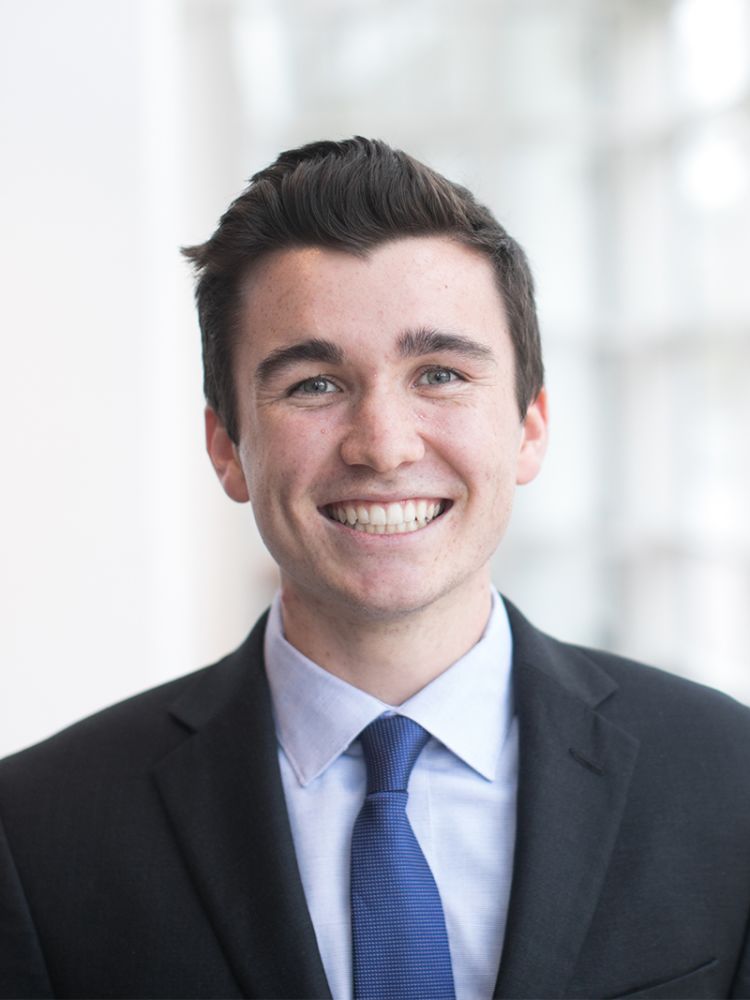 Kellen Sandvik, sophomore majoring in mathematics
Earlier in the summer, Sandvik also served as a counselor at a middle school music camp, where he taught piano — his own favorite method to decompress and "be creative in a different way."
Overall, the experiences left him feeling grateful for the opportunities in his own life and motivated, he says, to try to create them for others.
The bridge builders:
Lydia Bailey and M.K. Healy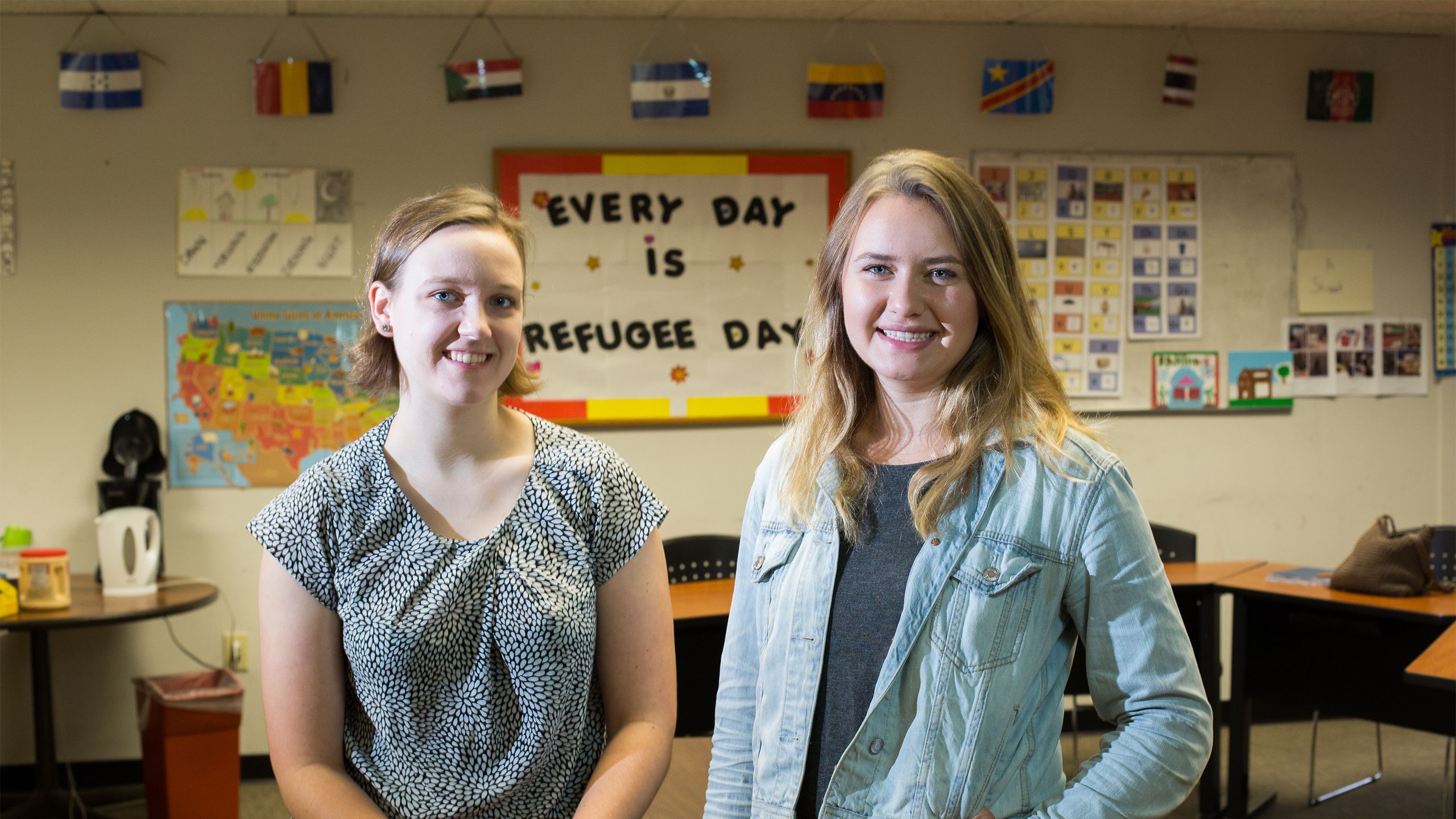 Organization: International Rescue Committee
Role: English, civics and reading teachers
When international refugees are approved for resettlement in metro Atlanta, their first and strongest need is often simply to find a sense of home.

That's where the International Rescue Committee comes in, partnering with a network of community organizations to help them find a safe place to live, new job skills and classes to help adapt to a new country and new language.

This year, the program has already served more than 500 clients, including newly arrived refugees and continuing education students. This summer, M.K. Healy and Lydia Bailey were part of the response, helping IRC clients learn new language skills, practice communication and access resources in Atlanta.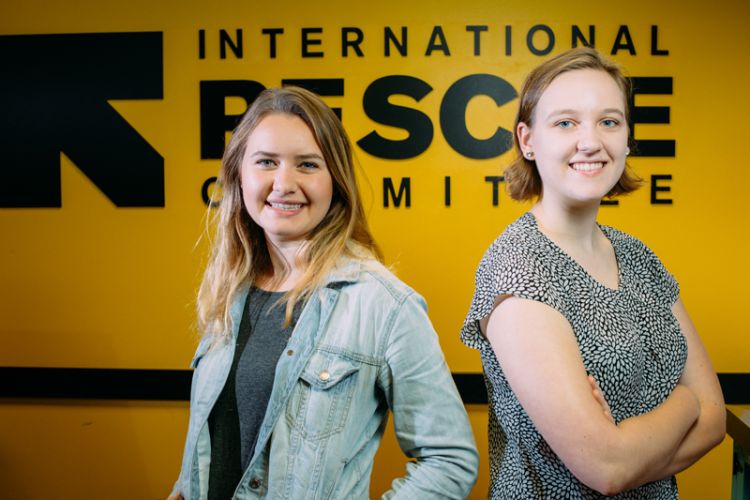 M.K. Healy, junior majoring in international studies and Arabic, and Lydia Bailey, junior majoring in psychology and linguistics | Scholarship and Service Summer Program

"I always knew I wanted to work with refugees — it's one reason I'm majoring in Arabic," says Healy. "Out of the seven refugee settlement agencies in the Atlanta area, the International Refugee Committee is the largest and among few that offer English classes to non-native speakers. We're basically here helping the teachers because the classes are so big."

Healy also worked with a civics class to help refugees study for U.S. citizenship tests. In a classroom with 10 to 15 students, she says, you can hear fragments of many world languages.

"One of the reasons I wanted to do this was to see the impact, the tangible benefits of what you're doing," she says. "It's like being on the front lines, as opposed to filing papers in an office. I love working with these people, experiencing the world through their eyes."

Bailey has helped teach an IRC class called "First Things First," a literacy course for women.

"A lot of these women weren't literate in their own countries or didn't have access to education and are trying to learn a language having never read or written before. Yet, they come in every day ready to work," she says.

Once a week, both students also led a conversational literacy class at the Clarkston Community Center. "From teaching the alphabet to teaching grammar concepts, you don't realize how illogical English can seem until you teach it," Healy says.

Moving forward, Bailey would like to volunteer more with the IRC, with plans to pursue a career in immigration law. Healy also feels drawn to human rights, immigration or refugee law.

With immigration now at the epicenter of international dialogue, it's been an important time to work closely with refugees now in the U.S. "It's powerful and definitely puts things into perspective," Bailey says. "These aren't just hypothetical conversations. These are people's lives."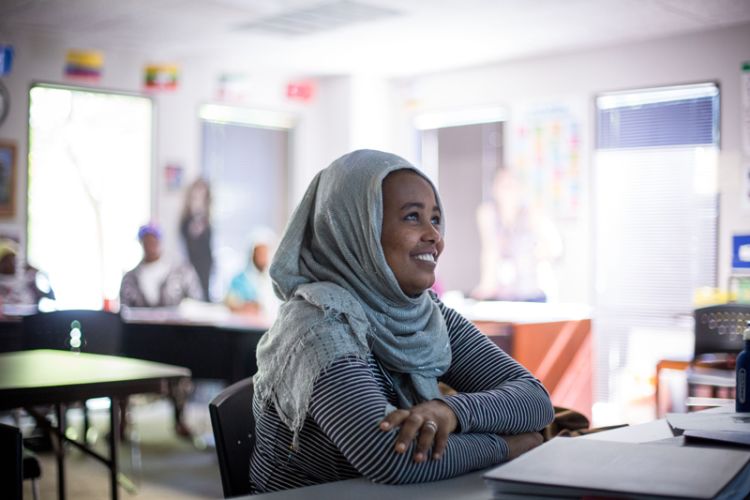 The reading warrior:
Courtney Henrich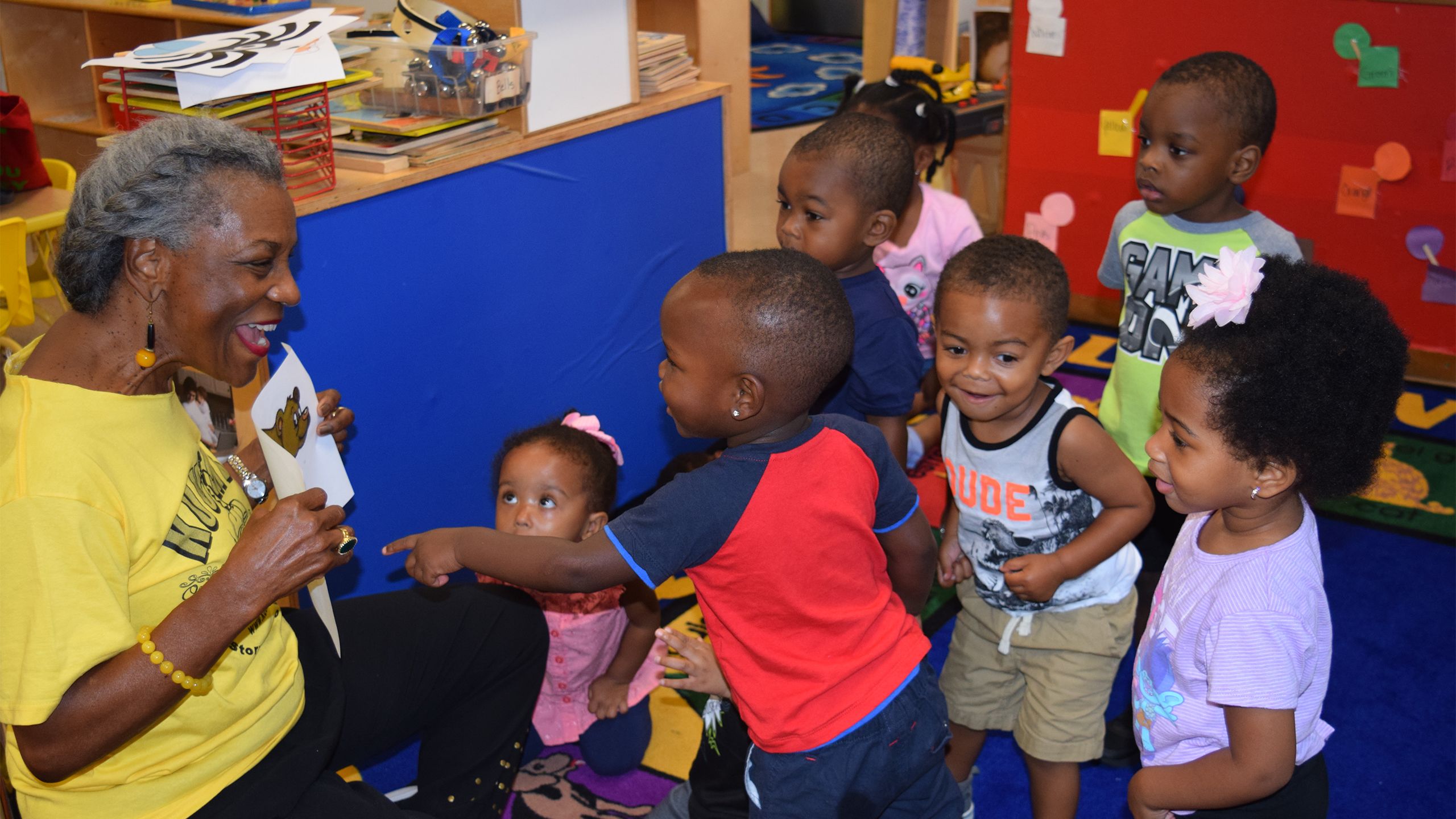 The KUUMBA Storytellers visit a classroom at Premier Academy. (Photo courtesy of Courtney Henrich)
Students interact with a teacher at a community event supported by GEEARS.
Organization: Georgia Early Education Alliance for Ready Students
Role: Field coordinator
This summer, Courtney Henrich helped place some 30,000 books into the hands of children throughout metro Atlanta.

As jobs go, it was a natural fit. Growing up, Henrich discovered early on the power of reading — how it could transport you, feeding your soul and igniting your imagination.

And so she dedicated her summer months to working with the Georgia Early Education Alliance for Ready Students (GEEARS), which aims to see all Georgia students entering kindergarten prepared to succeed and on the path to reading on level by third grade.

That's one of the first major milestones of a child's academic success, she explains. Yet by some estimates, as many as two-thirds of Georgia's third graders are not reading at grade level, which can bring long-term negative consequences.

Towards that goal, Henrich traversed metro Atlanta to help distribute books to thousands of preschoolers and early readers.

"I grew up surrounded by books, but that's not a reality for a lot of kids," she says. "And summer is traditionally where the reading divide widens. Students with financial resources often get ahead during the summer, while those who don't can fall behind. So it's important that the resources are there — which is something I felt passionate about."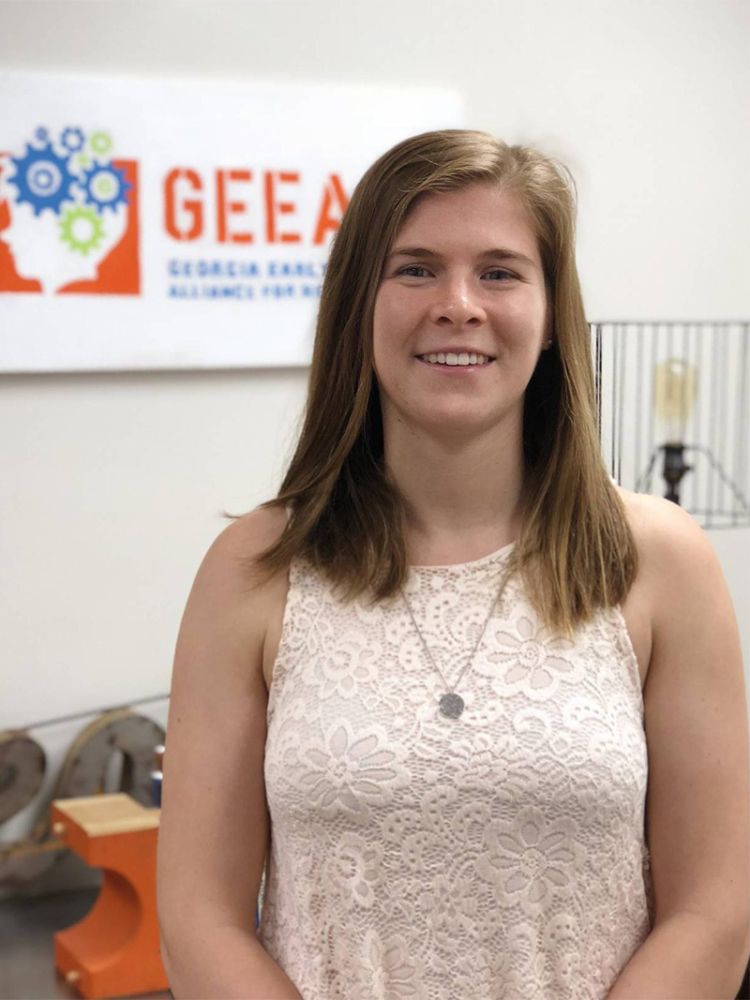 Courtney Henrichs, senior majoring in human health and sustainability | Ethics and Servant Leadership Summer Program

Henrich spent the summer attending community events to facilitate the distribution of books. Libraries. Community centers. A fatherhood expo. Mobile food pantries. She went wherever the book-hungry public took her.

"To receive books for the Mayor's Summer Reading Program, you need to host an event that includes literacy programming for early childhood, ages 0 through 5," she says. "We just supply the books – this summer, we've exceeded 30,000 volumes."

It's work that "makes me feel like there is hope that someday soon, maybe we'll be able to bridge that educational gap," she adds.

It also led Henrich to reflect on education. Although she was able to attend a private high school — recruited, she says, for both her scholastics and talent on the basketball court — she also knows what it's like to grow up in a single-parent household where everyone works hard to make ends meet.

"Not everyone has those chances," says Henrich, who now plays basketball for Emory. "It's really about who gets the opportunity."

This summer, she says, has been all about helping to even the academic playing field.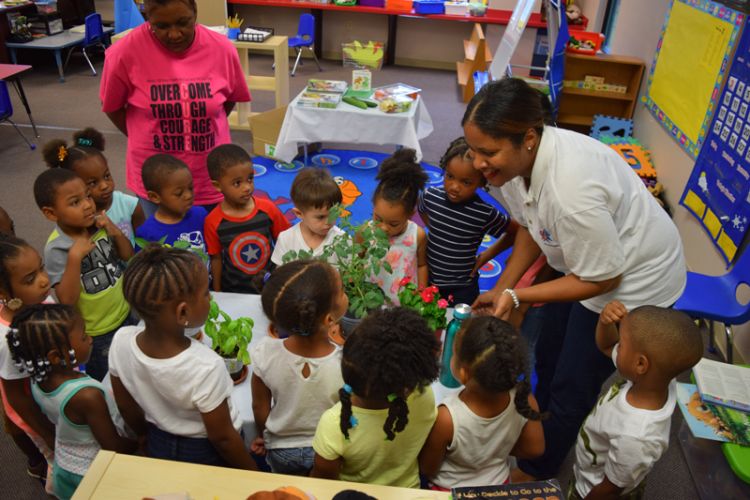 The policy shapers:
Angela Jiang and Tarunika Anand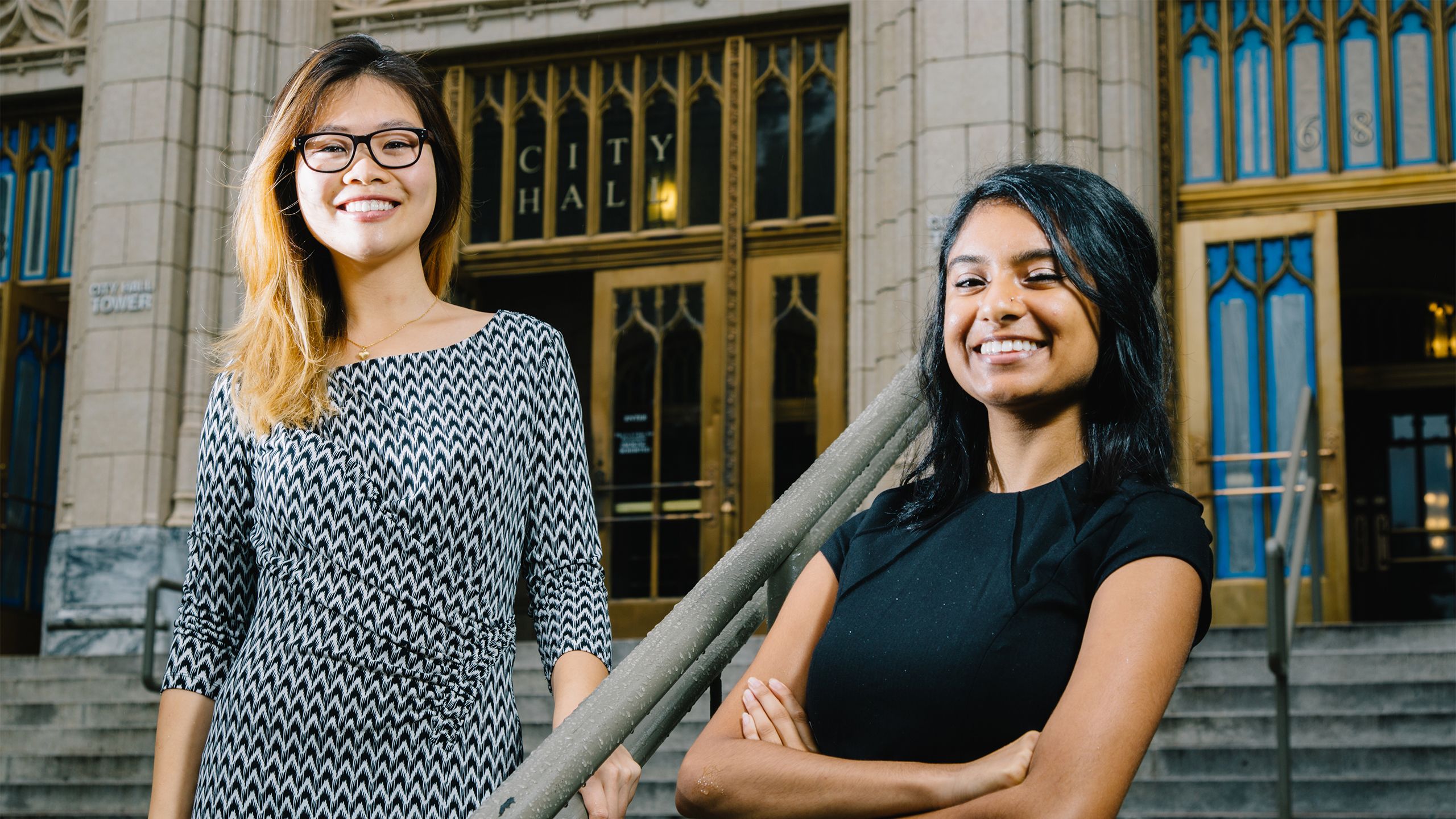 Organization: Atlanta City Council
Role: Policy fellows for Councilmember Amir Farokhi
Not many college students can say they spent the summer helping shape a new municipal code or city policy.

But that was true for Angela Jiang and Tarunika Anand, who dedicated their summer to working as policy fellows and staff researchers for Atlanta's recently elected District 2 City Councilmember Amir Farokhi.

With a background in campus sustainability and environmental science, Jiang was interested in exploring the intersections between environmental policy, community building and city planning.

For Anand, the work offered a chance to see how public policy can impact lives. "I spent my first two years at Emory doing pre-med studies, which included working in a lab and at the Emory Transplant Center," she explains. "I met all these amazing surgeons, but kept hearing how hard it was for them to see patients leave with a new kidney not knowing if they could afford follow-up medications."

"As a sociology major, I knew I didn't want to be a cog in the machine — I wanted to fix the machine," she says.

Their work found both students plunged deeply into the inner-workings of city government. "We were part of what I could describe as a think tank, identifying key policy topics and diving into research that really affects people in the community," Jiang says.

With a district encompassing some of Atlanta's most vibrant and historic neighborhoods — including downtown, Midtown, the Old Fourth Ward, Inman Park, Poncey-Highlands and Candler Park — their research covered topics as fresh as the day's headlines, from glass recycling and arts and parks funding to neighborhood revitalization.

"Every day, we go into the office and produce a lot of policy briefs and memos, which has felt so meaningful — really, the coolest feeling for a 20-year-old," Anand says.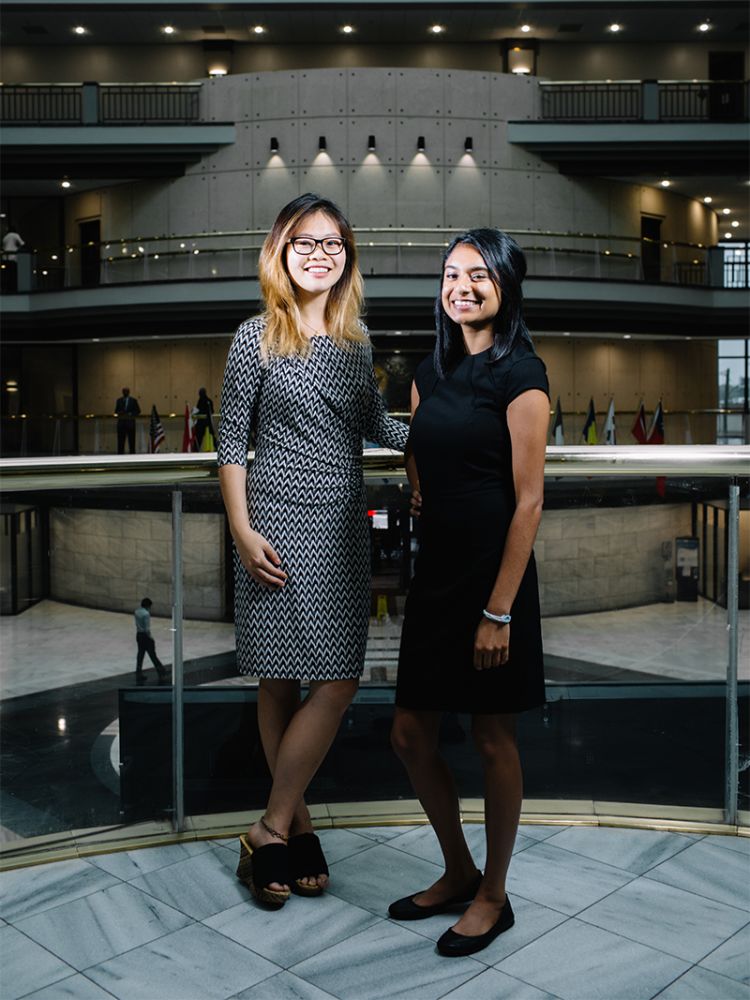 Angela Jiang, senior majoring in environmental science, and Tarunika Anand, senior majoring in sociology | Scholarship and Service Summer Program
Outside the office, there were town halls; meetings with neighborhood associations, businesses and nonprofits; and interviews with city officials and community stakeholders. Anand found herself engaging with city arts executives planning a gathering that drew artists from across the community. Jiang was given freedom to pursue research into recycling reform.

"Every day is different and exciting," says Jiang. "We are literally working within the fabric of Atlanta."

After receiving a crash course in city government, both women now feel drawn to a future woven in civic engagement. "I already see a field of opportunities for me in the City of Atlanta," Jiang says. "I already see my future there."

Anand agrees. "This is what I was meant to do."
The change agent:
Alexa Palomo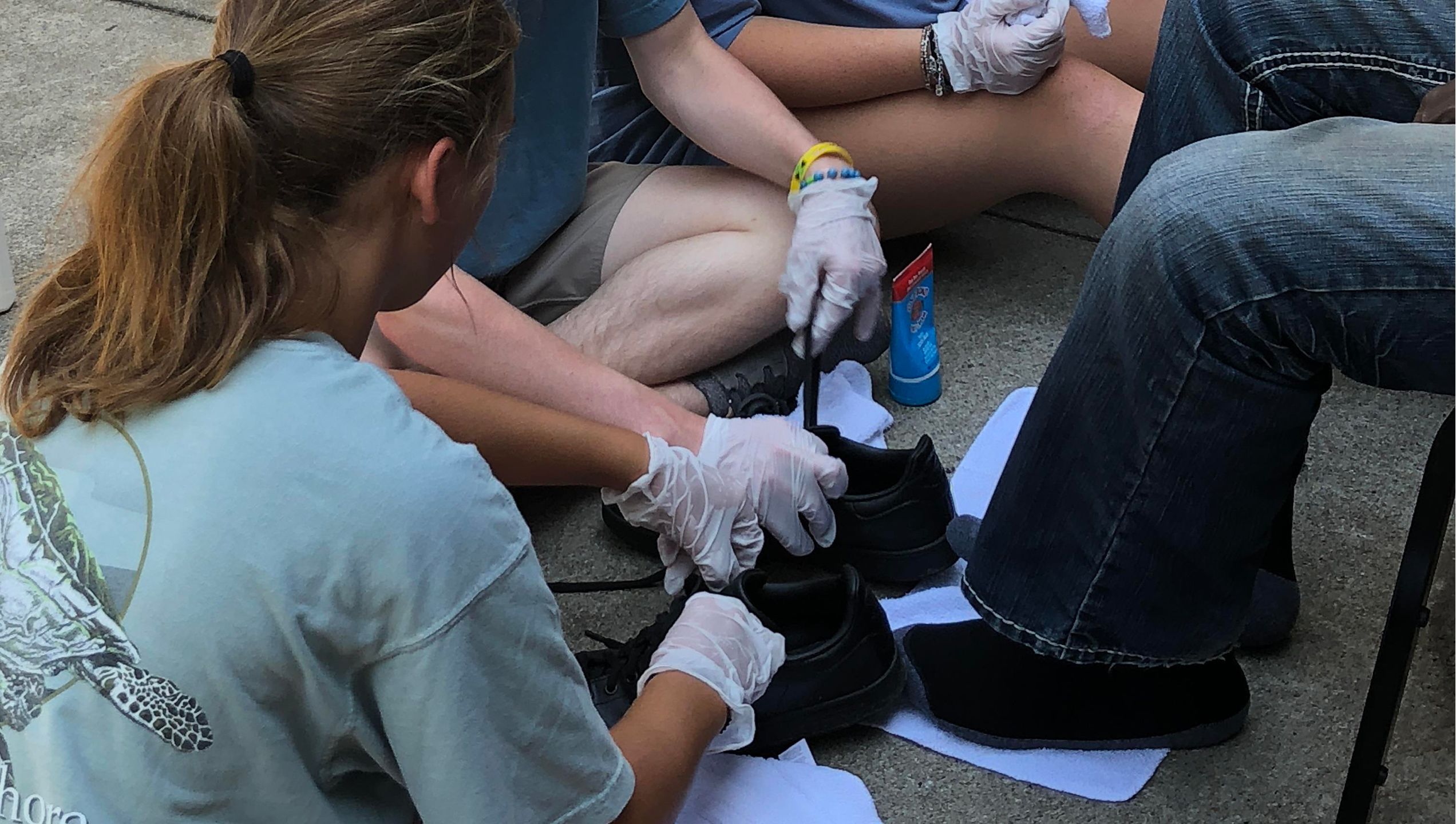 Volunteers help with foot care for homeless Atlantans at the Gateway Center. (Photo courtesy of Alexa Palomo)
Volunteers help with foot care for homeless Atlantans at the Gateway Center. (Photo courtesy of Alexa Palomo)
Organization: Gateway Center
Role: Engagement coordinator and fundraiser
Alexa Palomo's first exposure advocating for people experiencing homelessness was pushing back against a so-called "homeless hate law" when she was a high school student back in Broward County, Florida.

"Certain counties were trying to pass laws saying that you couldn't distribute food in public places," she recalls. "We tried to bypass it by conducting drives to distribute clothing and hygiene kits."

This summer, Palomo returned to the cause as a coordinator for volunteer engagement at Gateway Center, one of the largest programs in metro Atlanta working to end homelessness through therapeutic programs and community collaboration. In that role, Palomo has helped mentor literally hundreds of volunteers.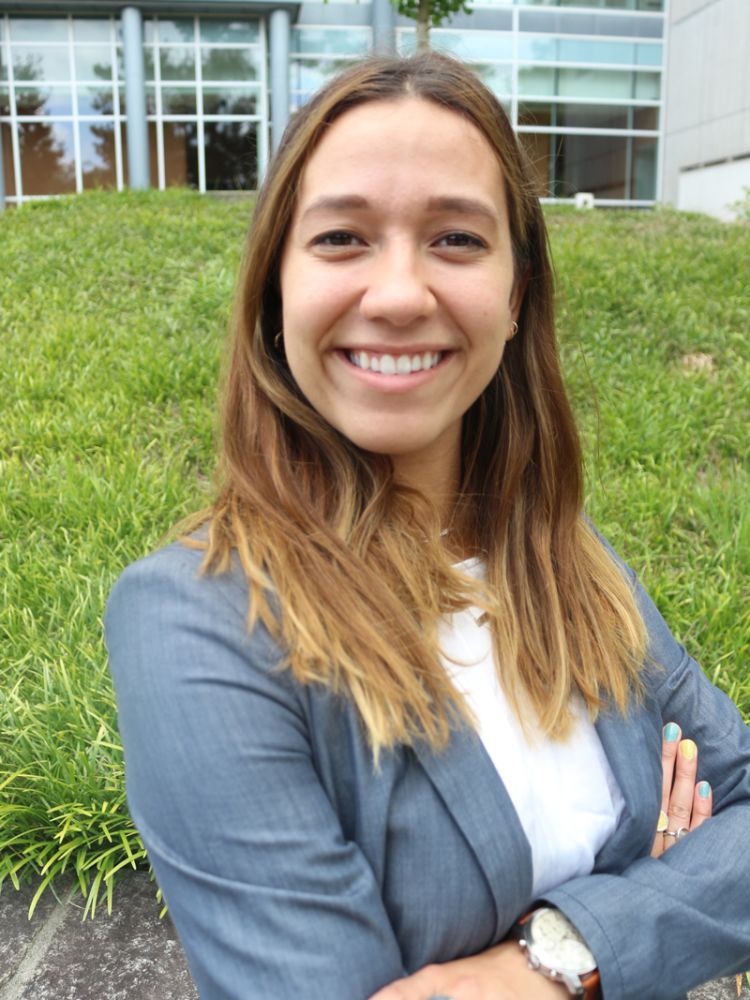 Alexa Palomo, senior majoring in history and anthropology | Ethics and Servant Leadership Summer Program

"Homelessness is such a sensitive subject," Palomo explains. "My job was to educate volunteers in how we interact with people who experience homelessness."

"We immediately work to get them on-level with the client. We'll talk about causations. A job loss. A natural disaster. An illness. The roots of homelessness are not usually one sole factor," she adds. "It's an issue you can find in any community."

Volunteers begin each day with a visualization exercise, Palomo says. "We ask them to imagine experiencing homelessness, to put themselves in that person's shoes, live a day in their life. That's how we start— a calm, meditative moment to open up their hearts and minds for a day of service."

Each year, more than 2,100 volunteers and mission groups donate over 7,500 hours to the Gateway Center, from destinations as near as Atlanta community churches and as distant as Alabama, Tennessee and Virginia.

For Palomo, it's been gratifying to see how their work is changing lives. A recent study showed out of the 6,056 clients who sought Gateway's programs in 2017, 31 percent were discharged to transitional housing and 52 percent to permanent housing, while some 53 percent had already secured an income.

"I've learned so much about resilience and faith," Palomo says. "Our clients have so much faith that their situations are temporary and they won't be defeated by it. Every day, people approach me with their gratitude, but they're the ones who've shared their wisdom and strength. I'll walk away a much more compassionate and aware person."