Multimedia Gallery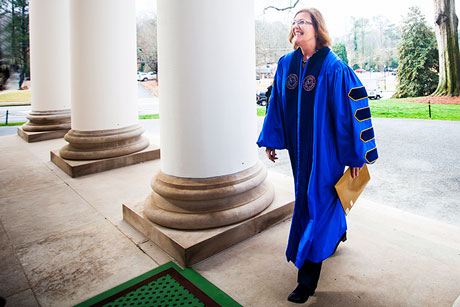 Feb. 10
Emory celebrates a new chapter in its history with the inauguration of President Claire E. Sterk. Three days of events culminated with her formal inauguration ceremony on Wednesday, Feb. 8.
Most Viewed
Videos »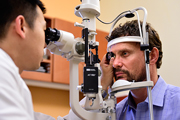 After his release Emory University Hospital last October, Dr. Ian Crozier thought his long, near-fatal battle with Ebola was winding down. But less than two months later, he was back at Emory, with an eye that had changed color and was losing vision. The problem turned out to be Ebola, which had hidden in the eye. Emory Healthcare physicians' challenge was to treat the disease and save the eye.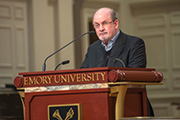 Acclaimed author Salman Rushdie returned to Emory University in February as University Distinguished Professor for a public lecture on human rights.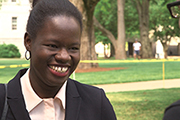 Emory University senior Kadiata Sy has come a long way from her childhood in a refugee camp in Senegal. In this video she details her life and how she became an Emory student and Bobby Jones scholar.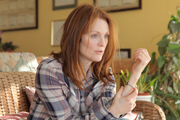 In the latest episode of Emory Looks at Hollywood, Education Core Director in Emory University's Alzheimer's Disease Research Center Ken Hepburn analyzes the authenticity of the movie "Still Alice."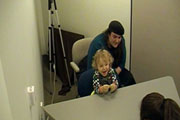 Children under two years old can learn certain communication skills from a video, such as how to use signs in sign language, and perform similarly in tests when compared to babies taught by their parents, according to a new paper in the journal Child Development.
Most Recent Videos »