Multimedia Gallery
Feb. 17
Acclaimed author Salman Rushdie returned to Emory University in February as University Distinguished Professor for a public lecture on human rights.
Most Viewed
Videos »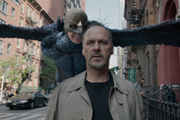 Emory's Film and Media Studies professors share their top 10 movies of 2014 list, in no particular order.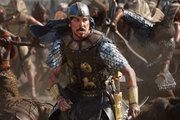 In this latest installment of Emory Looks at Hollywood, Emory University Old Testament professor Brent Strawn discusses the differences in the Biblical text of Moses and Hollywood's presentation in the movie "Exodus: Gods and Kings."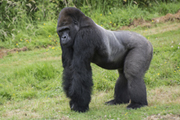 Emory University primate disease ecologist Thomas Gillespie discusses the origins of Ebola, how it starts and spreads, and why this outbreak may just be the beginning of a much larger problem.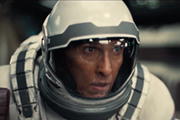 In this latest installment of "Emory Looks at Hollywood," Emory biomolecular chemistry professor David Lynn discusses the realities of what could force us to look for a new "Earth" and the potential that one exists.
Executive Director of Emory University's Aquinas Center Phillip Thompson discusses the effect Pope Francis is having on the Roman Catholic Church.
Most Recent Videos »