Multimedia Gallery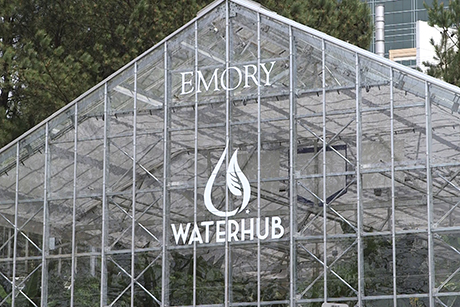 April 13
Emory University, in collaboration with Sustainable Water, is lessening its water footprint with a new facility called the WaterHub. It's a water reclamation facility that recycles and treats sewer water to heat and cool Emory's buildings.
Most Viewed
Videos »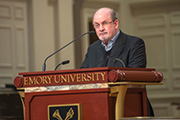 Acclaimed author Salman Rushdie returned to Emory University in February as University Distinguished Professor for a public lecture on human rights.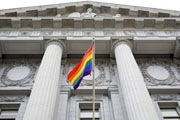 Now that the United States Supreme Court has decided to take up the issue of gay marriage, Emory University law professor Michael Perry says signs point to the court making it legal in all 50 states by the end of 2015.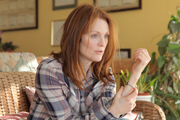 In the latest episode of Emory Looks at Hollywood, Education Core Director in Emory University's Alzheimer's Disease Research Center Ken Hepburn analyzes the authenticity of the movie "Still Alice."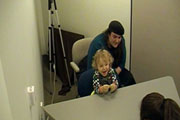 Children under two years old can learn certain communication skills from a video, such as how to use signs in sign language, and perform similarly in tests when compared to babies taught by their parents, according to a new paper in the journal Child Development.
Executive Director of Emory University's Aquinas Center Phillip Thompson discusses the effect Pope Francis is having on the Roman Catholic Church.
Most Recent Videos »