For Friends of Emory University
Welcome to the second edition of Emory Update, a monthly communication highlighting Emory's impact in Atlanta and around the world. This issue comes just days before an important milestone: Five years ago, on Aug. 2, 2014, Emory University Hospital welcomed the first patient with Ebola virus disease to be treated in the United States.

With Ebola once again a global health emergency, we look back on all that we learned from our experience caring for four patients with the virus — lessons that are revolutionizing how we treat infectious diseases. You can learn more below and you can hear directly from Emory Healthcare providers and Ebola patients treated here by joining a special Facebook Live event on Friday, Aug. 2, at 10 a.m. on the Emory University Facebook page.

I welcome your feedback as we strive to advance and improve our shared communities.


Claire E. Sterk
Emory University President
Five years after Ebola: Lessons learned from choosing care over fear
When medical missionary Kent Brantly stepped from an ambulance and walked into Emory University Hospital, he became the first Ebola patient treated in the U.S. Find out how lessons Emory health care providers learned five years ago are transforming care for Ebola and other infectious diseases.
---
---
'Conversations with Claire' video series features HIV expert Anthony Fauci
Anthony Fauci, director of the National Institute of Allergy and Infectious Diseases, has advised five presidents on HIV/AIDS. Hear his reflections on the "extraordinary journey of science" from the earliest days of the HIV crisis to the "implementation challenges" that continue to hamper efforts to end the epidemic.
---
10 books by Emory authors to add to your summer list
Emory authors and editors published a total of 111 books in 2018, and 2019 is already shaping up to be a big year. From compelling novels to thought-provoking nonfiction, here are 10 possibilities for your to-read list.
---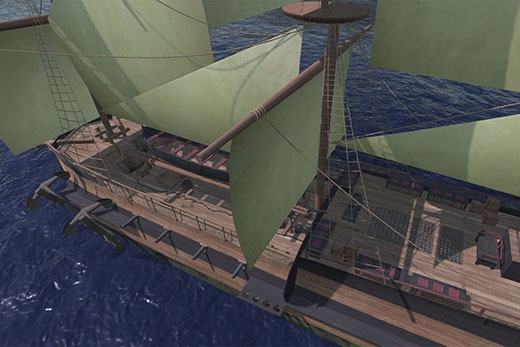 Emory-led digital memorial shines new light on slave voyages
"Slave Voyages: The Transatlantic Slave Trade Database" uses big data to bring history to life, offering researchers and visitors a more complete portrait of the trans-Atlantic slave trade. See a time-lapse animation of more than 14,000 slave voyages, view a 3D video reconstruction of an actual slave ship, and more.
Michael C. Carlos Museum: Free Admission Days
To thank the community for 100 years of support, Emory's Carlos Museum offers 100 free admission days through 2019, including every Thursday in August.
When: Every Thursday through Aug. 29,  1:00 p.m. - 4:00 p.m.
Where: Carlos Museum, 571 South Kilgo Circle
Admission: Free
Decatur Book Festival: Opening Keynote
As presenting sponsor of the AJC-Decatur Book Festival, Emory hosts the opening keynote on immigration. Panelists include inaugural poet Richard Blanco, poet and author Rigoberto González and Gabriela Baeza Ventura of Arte Publico Press.
When: Aug. 30, 8:00 p.m.
Where: Schwartz Center for Performing Arts, 1700 North Decatur Road
Admission: Free; required tickets become available Aug. 13 at noon.
Exhibit: "Black Cosmopolitan: James Weldon Johnson in an Age of Empire"
This new exhibition examines public intellectual James Weldon Johnson's early life, his political appointment in the U.S. consular service and the effect of those years on his future.
When:  Through Dec. 13
Where: Rose Library, Woodruff Library Level 10, 540 Asbury Circle
Admission: Free
Contact Us
Emory University
201 Dowman Drive
Atlanta, Georgia 30322
404-727-6123