Honoring Emory Veterans
How serving in the military shaped the lives and work of staff, faculty and students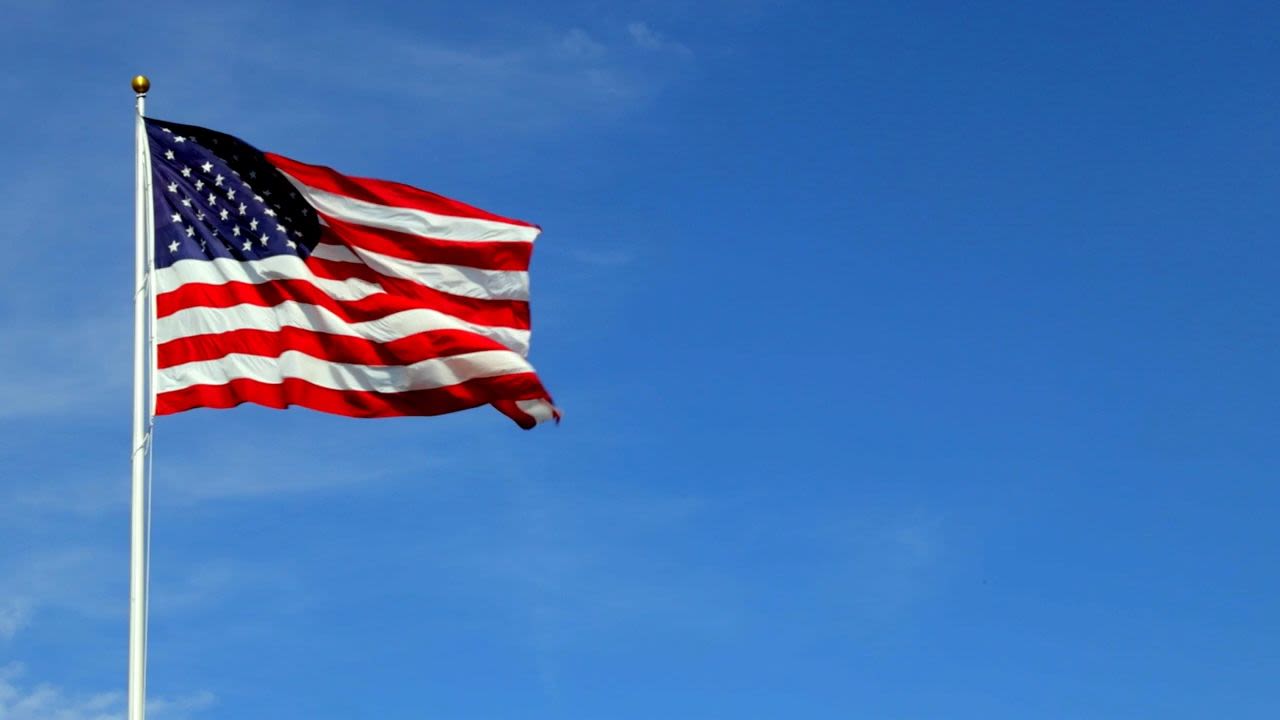 Honoring Emory Veterans
How serving in the military shaped the lives and work of staff, faculty and students
By Michelle Ricker | Nov. 10, 2023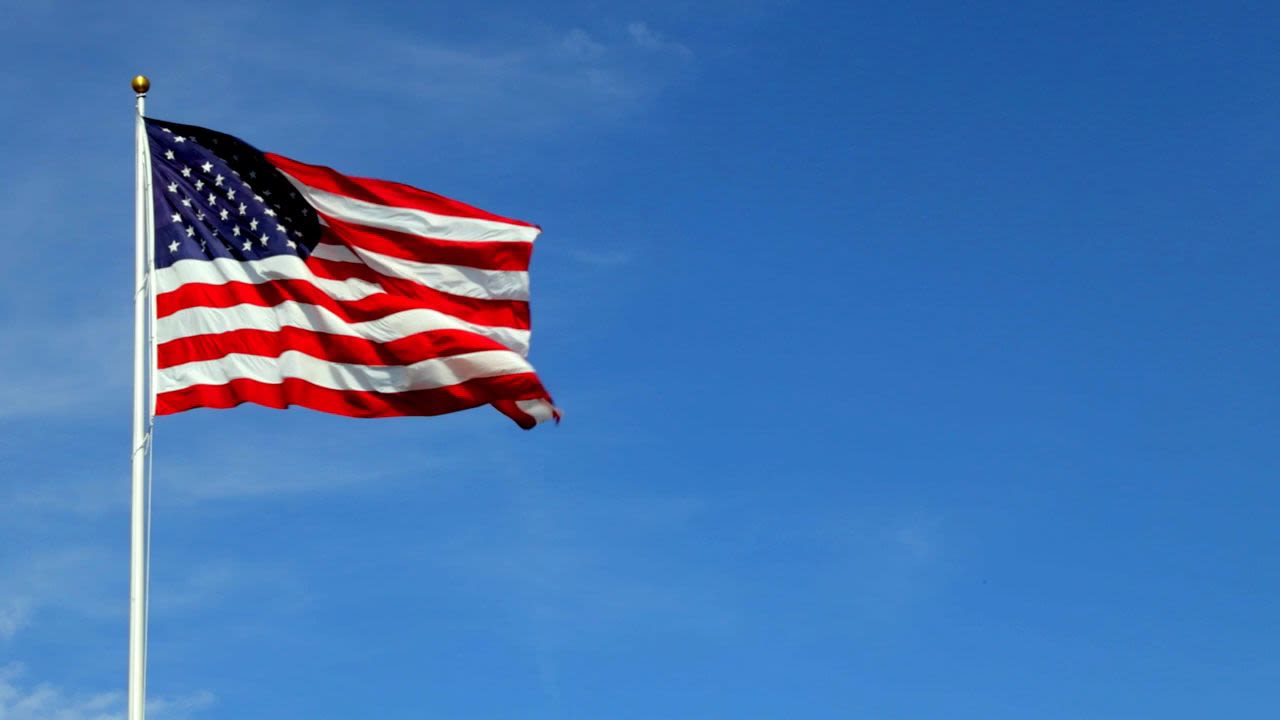 Veterans Day is a time to thank those who have served. And for veterans, it's a time to reflect on how military service has shaped their lives.
But what's less obvious is how many veterans hold roles across Emory and how their experiences in the service impact their work today.
We've highlighted seven Emory veterans to offer insight into their experiences and professional lives.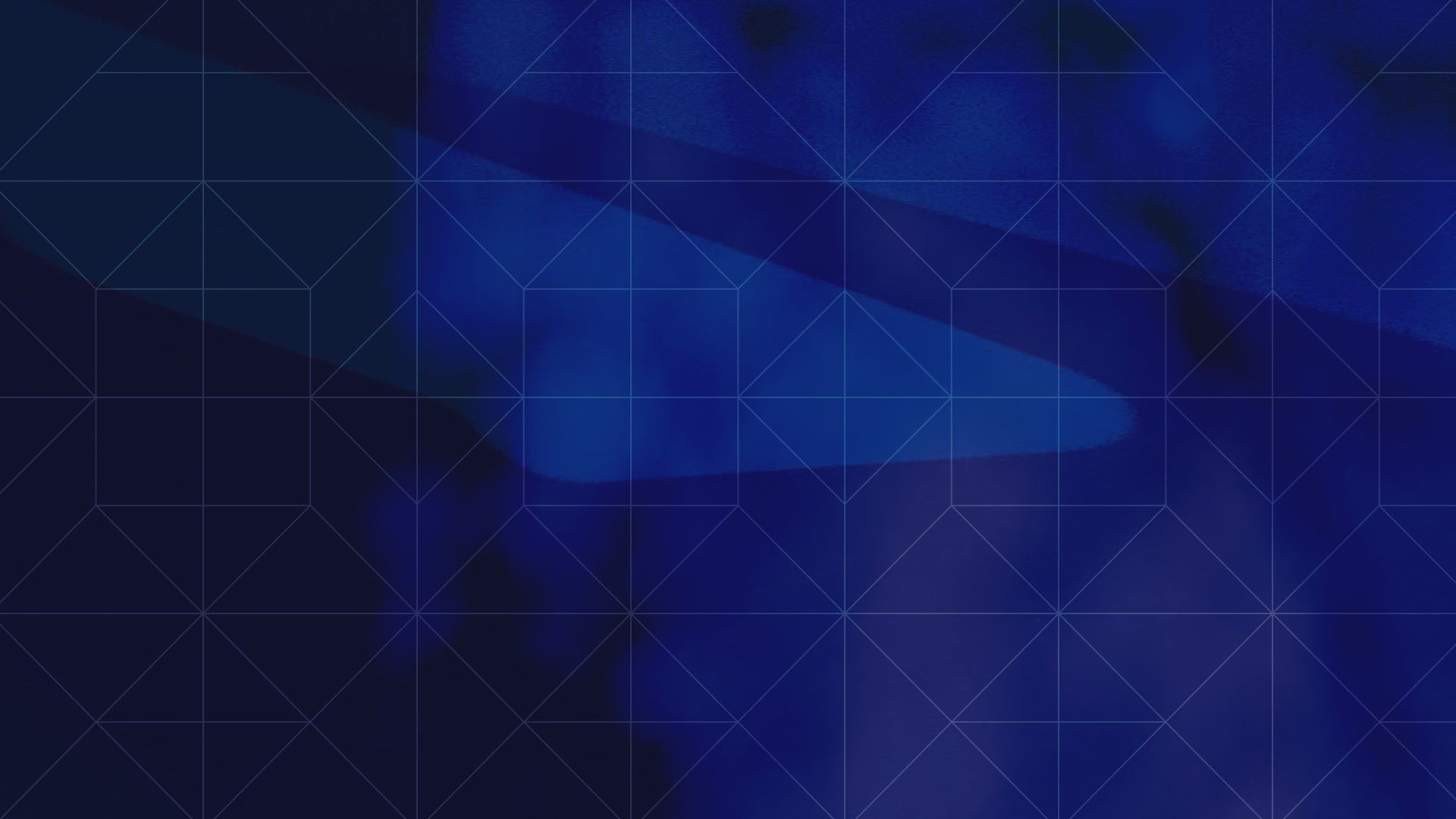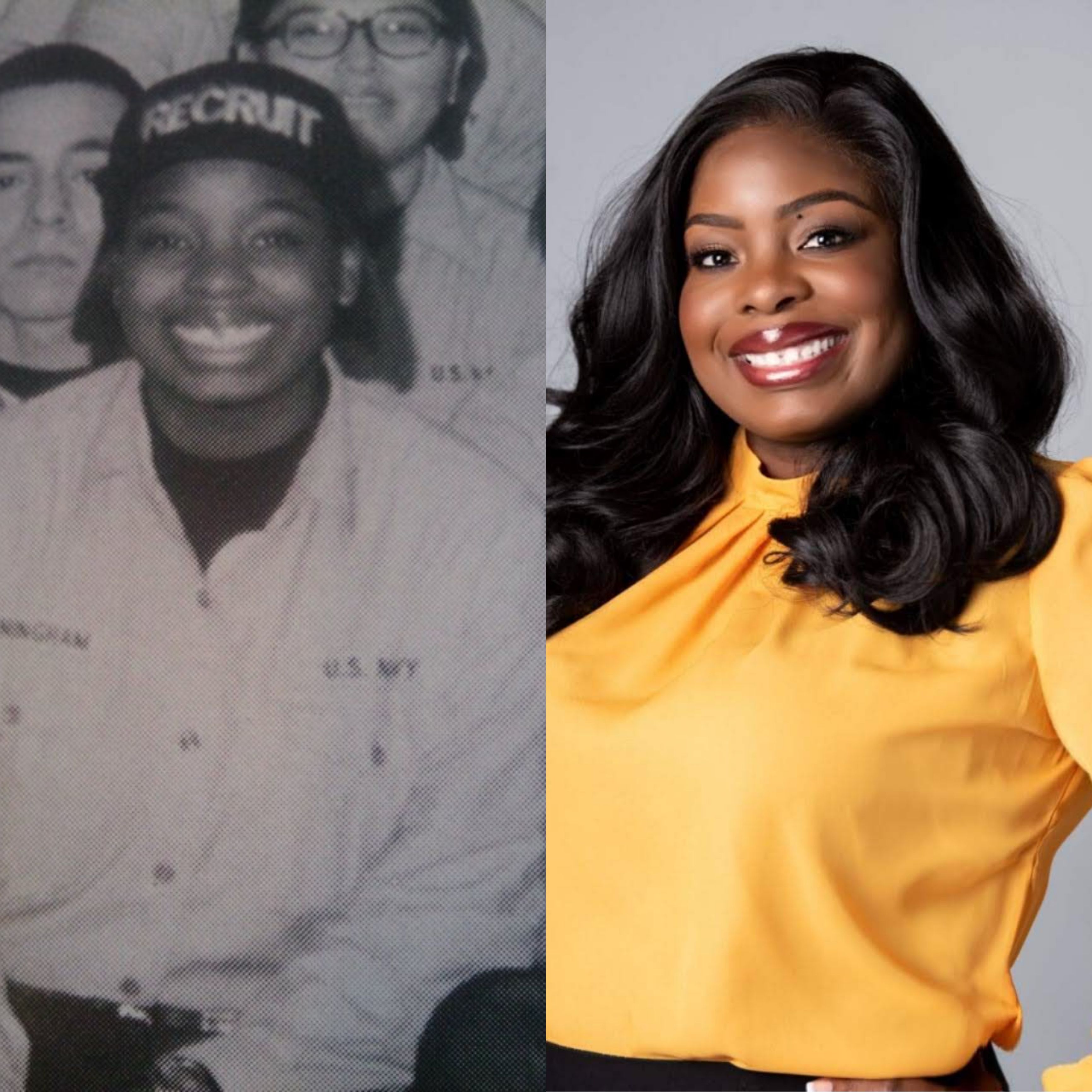 Clarissa Blackmon
Emory role: Business manager at the Center for Faculty Development and Excellence under the Office of the Provost
Military service: As a cryptologic technician (CTR) in the United States Navy, I operated advanced computer systems to conduct information and Cyberspace Operations. I also collected, analyzed and exploited Signals Of Interest throughout the radio frequency spectrum to identify, locate and report worldwide threats. To preserve information superiority, I also safeguarded access to classified documents and information systems and provided signals intelligence support to national consumers, special operations forces, air, space and surface forces. During this work, I earned the Joint Service Commendation Medal for my achievements while working in challenging conditions alongside friendly foreign forces.
"I have been a tremendous asset to Emory University as a disabled veteran. I have the work ethic that every employer wants as an employee because of my service, education and way of life. I've learned how to manage the responsibilities entrusted to me, accepted responsibility for my actions and completed work with little oversight.
"Leadership is the most significant ability I acquired while serving in the Navy. This unique training includes setting an example, assigning work to others, encouraging people to take on leadership roles and providing precise and comprehensive instructions. I have also worked in a highly hierarchical and team-oriented setting. I therefore understand how to take orders and when to give them. These skills have allowed me to be successful at Emory University in the last 11 years."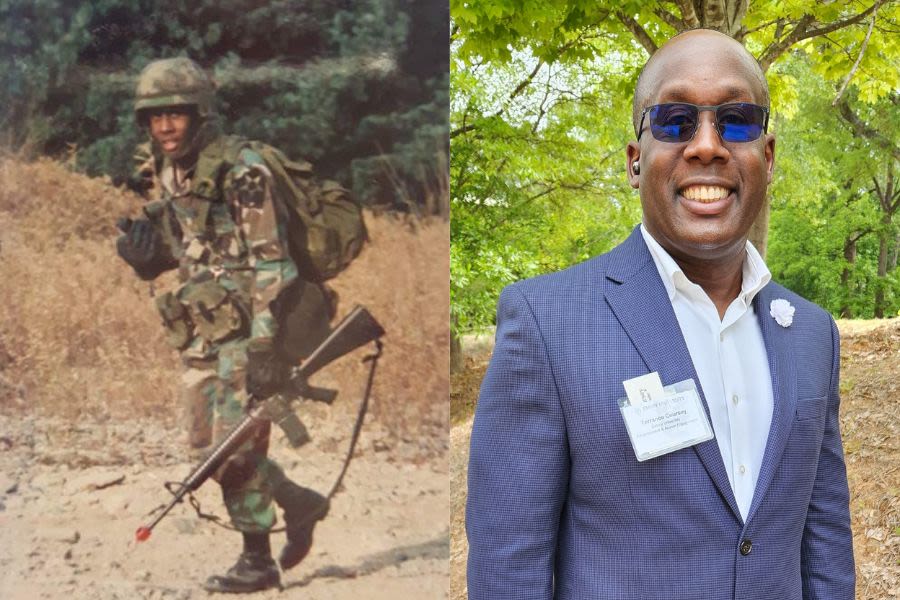 Terrance Coursey
Emory role: Director of corporate and foundation relations, Advancement and Alumni Engagement
Military service: Corporal/E-4 in the Army. Responsibilities spanned from hands-on food preparation to managing a food service team in different environments, including field and garrison settings. Also accompanied and assisted the commander during inspections and ceremonies, conducted briefings for senior NCOs and ensured the integration and education of new enlisted members in military protocols.
"My military service instilled strong organizational, leadership and strategic planning skills, which are valuable in fundraising and corporate engagement. As an Army veteran, I often bring a unique perspective to these roles, characterized by discipline, a strong work ethic and a commitment to service. For fundraising, my military experience enhanced my ability to work under pressure, set clear objectives and build a cohesive team to meet fundraising goals.
"The precision and attention to detail I learned in the Army led to more effective fundraising campaigns that are well-planned and executed. In corporate engagement, the negotiation and interpersonal skills honed in the Army were invaluable. The ability to navigate different ranks and work with a diverse set of individuals equips me with the tools to engage with various stakeholders in the corporate sector effectively. Moreover, the extensive network and camaraderie among military alums have opened doors and fostered connections that led me to partnerships and collaborations with corporations. This can be particularly advantageous in a university setting where alumni relations are significant in development and engagement efforts.
"Lastly, the credibility and respect afforded me as an Army veteran enhanced trust and rapport with potential donors and corporate partners, potentially leading to increased opportunities for collaboration with institutions like Emory University. I am collaborating with retired Lt. Gen. Ken Keen [associate dean of leadership development and faculty member in Goizueta Business School] on establishing a new Veterans Masters in Business program and with Matt Wain, president of the University Hospital Division at Emory University Hospital Administration, on creating a Military Internship Pilot aimed at veteran recruitment."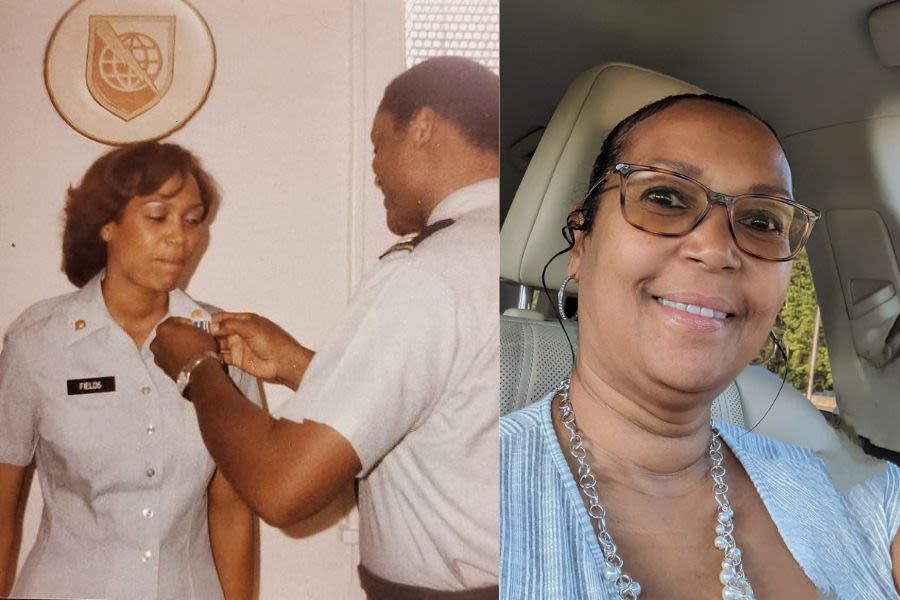 Lisa Fields
Emory role: Director of finance and museum operations, Michael C. Carlos Museum
Military service: I joined the U.S. Army at the age of 17 and left for basic training at Fort Jackson, South Carolina, and then went to Fort Gordon in Augusta, Georgia, for training as a telecommunications center operator. This position required a top secret security clearance. My first duty station was in South Korea and then I was stationed here in Atlanta, Georgia, at Fort McPherson — currently Tyler Perry Studios — for the remainder of my first enlistment. I then worked for the regular Army for the New York Army National Guard where I worked as the unit administrator (sergeant) for a signal battalion. While serving in the National Guard, I went to Officer Candidate School (OCS) and became a commissioned officer. I served eight years and was honorably discharged.
"My service in the military has had a significant impact on me. The skills, ethics and values will stay with me forever. For example, discipline, leadership, strategic thinking, teamwork, dependability, responsibility and more have helped shape me into the person I am today. These skills are valuable in my personal as well as my work life and have helped me, and my team, learn and grow during my 20-year career at Emory."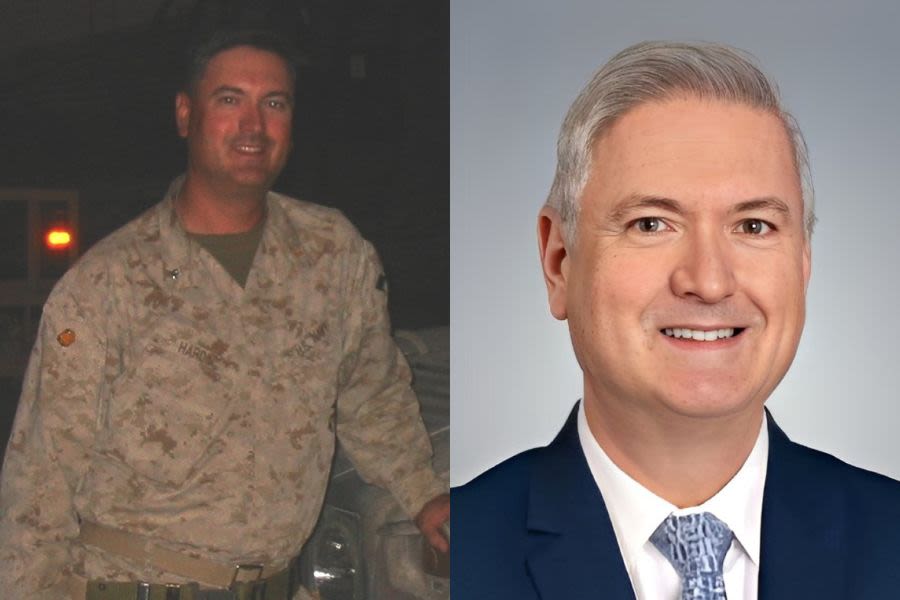 Joel Hardin, MD
Emory role: Medical director, Emory Adult Congenital Heart Center
Military service: Medical Corps, United States Navy Fleet Marine Force. Battalion Surgeon, 3rd Battalion, 24th Marine Regiment, 1st Marine Division, 1st Marine Expeditionary Force, deployed to Al Anbar Province, Iraq, in 2004.
"Marine Corps and U.S. Navy Fleet Marine Force officers are trained and selected for their leadership skills that help them to earn the respect, confidence and loyal cooperation of other Marines and sailors. There are 14 key Marine Corps leadership attributes that readily transfer into a successful civilian sector career: justice, judgment, dependability, initiative, decisiveness, tact, integrity, enthusiasm, bearing, unselfishness, courage, knowledge, loyalty and endurance.
"I hope my military leadership experience helps me to foster a common sense of purpose, trust and loyalty among all of the highly skilled Emory medical, nursing, technical and administrative professionals on my team."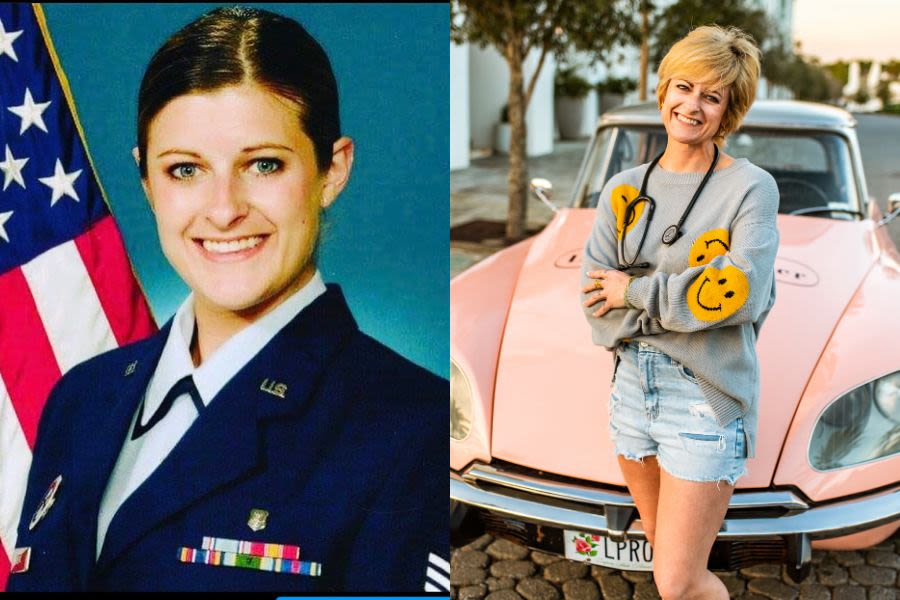 Emily Knife
Emory role: Clinical faculty and somatic nurse, Nell Hodgson Woodruff School of Nursing
Military service: As a medic in the Air Force, served all the branches by providing education on hot and cold weather medical training, training involving disaster response and mass casualties' response, involved in air evacuations, and training troops on how to respond to a medical emergency in the field. Supported Operation Iraq Freedom, treating forces from Iraq to Germany in 2004.
"My time in the military impacts my current roles in Emory to instill morale, teamwork, communication, effective leadership techniques, and hurry up and wait, as we know everything takes time in academia!"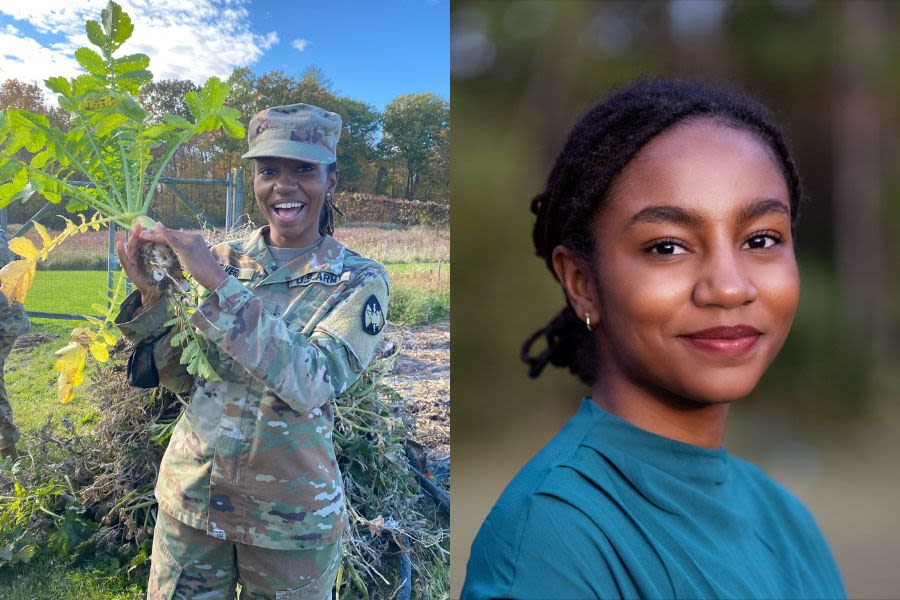 Jaela Rivera
Emory role: A junior in Emory College of Arts and Sciences studying environmental science on the health track
Military service: I was a cadet at the United States Military Academy at West Point. There, I held various cadet positions where I learned not just how to lead, but how to follow. Those experiences grew me as a person, and I don't think I would be who I am today without them.
"My experiences in the military environment really prepared me to meet challenges that I think I would previously have found very difficult. Civilian life has its own difficulties and I am still learning how to tackle them, but the military taught me that I can do hard things. You have to 'embrace the suck,' you know. I also bring a different perspective to the classroom and I really enjoy engaging with the other students. They challenge me and I challenge them and I think we both grow a lot from that. I love it!"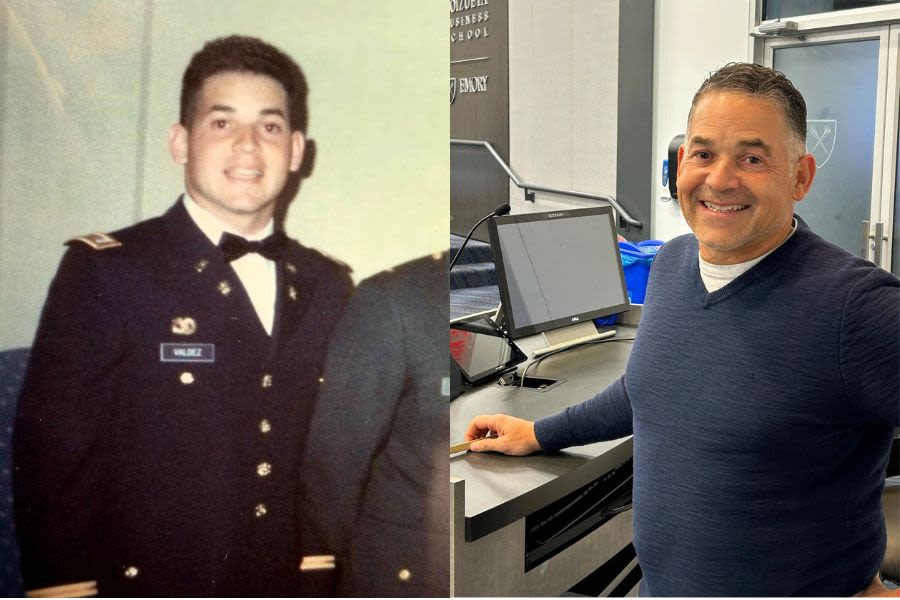 Rey Valdez Jr.
Emory role: Assistant director, Parking Facilities Projects and Maintenance
Military service: I served in the U.S. Army for a little over eight years from 1989 to 1997 as a commissioned officer, five of which were on active duty. My branch was quartermaster, which is supply and logistics. I served in various roles from Heidelberg, Germany, where I spent time as the child of a veteran, to Fort Stewart, Georgia, with the 1st Armored Brigade Combat Team, 3rd Infantry Division, planning and supporting the fight. I attained a final rank of captain before getting out to start a family.
"What I learned in the military about leadership and logistics management served me well in my career in supply chain operations for 20 years after leaving the army and before coming to Emory University. I transferred many leadership and project planning skills with me to Emory a little over five years ago, and the main thing I continue to do since my time in the Army is to grow professionally and to develop new skills while participating as a Wellness Champion, Latin ERG (eLERN) member and Veterans ERG (EVEN) special events lead. As of this fall, I started the Evening MBA program at Goizueta Business School so that I may continue to 'spread my fame by my deeds' or 'FAMAM EXTENDIMUS FACTIS,' as I learned is the motto of the Quartermaster School."
Emory's Support for Veterans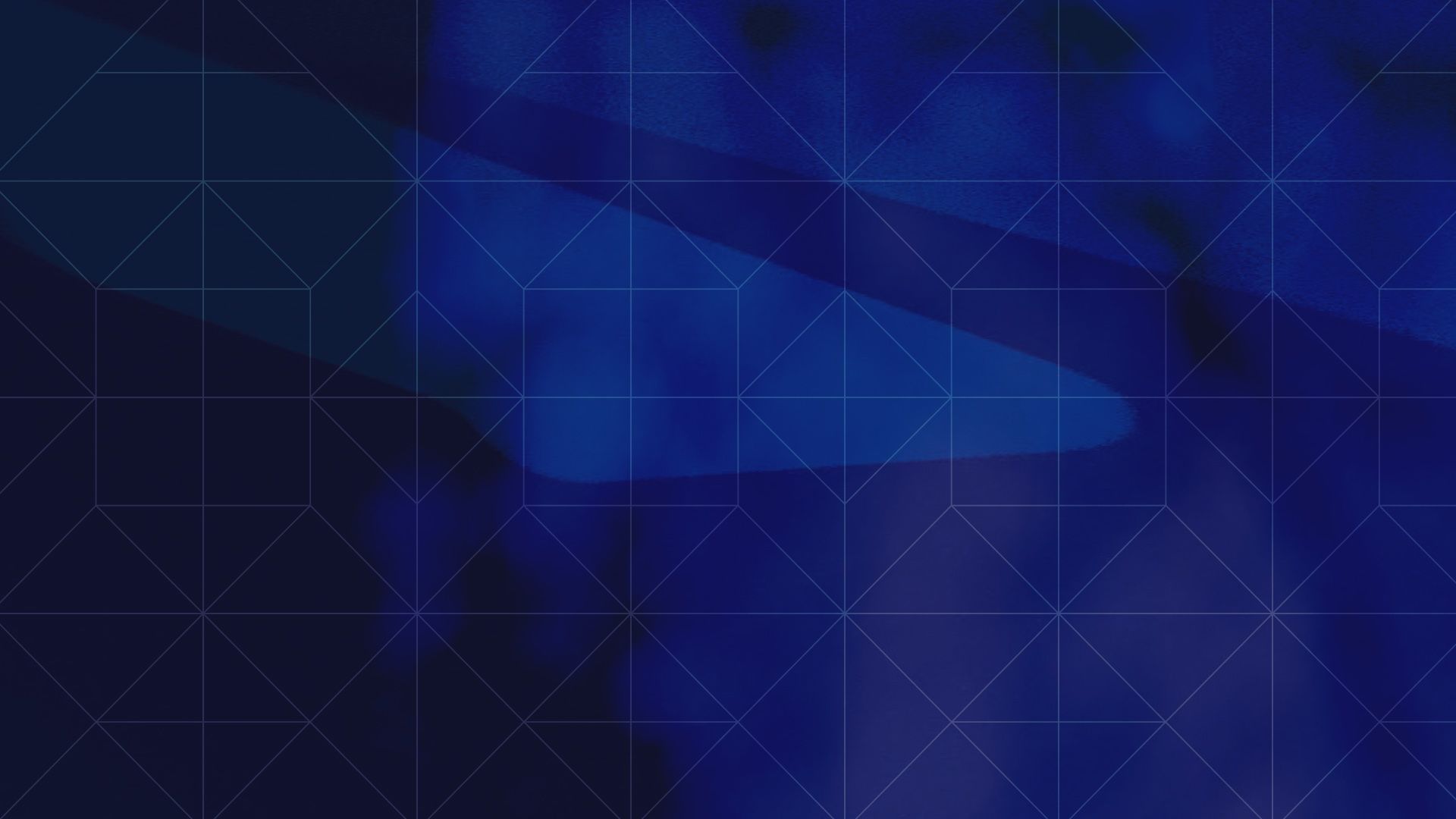 There are initiatives for veterans across campus and through Emory Healthcare.
Through the Yellow Ribbon program, Emory provides funding to help post-9/11 veterans pay for educational expenses beyond what is covered by the G.I. Bill. Learn more about veterans education benefits at Emory.
Undergraduate students planning military careers can participate in Army or Air Force ROTC through a cross-enrollment agreement with Georgia Tech and Kennesaw State University. Students complete their undergraduate degrees at Emory and military training at Tech.
Goizueta Business School recently announced a fully-accredited, 11-month master's degree in business that's created specifically for military veterans, active duty, National Guard and Reserve personnel.
The working professionals program is designed to leverage management and leadership experience from the military and pair it with business knowledge that gets veterans up to speed and ahead of the curve for a successful career in the business world. By combining formal business knowledge with a transition and career development program, veterans discover the transferability of their military experience and skill sets, learn what it takes to launch and sustain a business, and leave with a career plan in hand.
Applications opened in August 2023 with the first cohort of veterans starting classes in May 2024.
The Emory Veterans Employee Network (EVEN) seeks to promote a sense of belonging by Emory veterans through organization, recognition, networking and resources. EVEN aims to increase the visibility of Emory's veterans and Emory's veteran services and foster a greater appreciation by the Emory community for the service and sacrifice made by veterans and their families to preserve our way of life.
The Emory Healthcare Veterans Program, part of the Emory Brain Health Center, provides expert, collaborative care for post-9/11 veterans and service members dealing with a variety of mental health concerns, including post-traumatic stress disorder (PTSD), traumatic brain injury, military sexual trauma, depression and anxiety. Treatment options include traditional outpatient and intensive outpatient programs that integrate care in multiple areas including psychiatry, neurology, sleep, rehabilitative medicine, wellness and family support.
Emory's Nell Hodgson Woodruff School of Nursing is one of 18 nursing schools nationwide selected for the elite Veteran Affairs Nursing Academic Partnership (VANAP) through the U.S. Department of Veterans Affairs. Undergraduate and graduate nursing students selected for the program gain valuable training in providing quality care for our nation's veterans.
The Emory Law Volunteer Clinic for Veterans provides pro bono legal services for veterans, assisting them and their families with legal issues including disability claims before the Veterans Administration and subsequent appellate proceedings, estate work and discharge upgrades before the Department of Defense.