ACCLAIMED DESIGN FIRM SELECTED TO CREATE EMORY'S TWIN MEMORIALS

TO HONOR THE ENSLAVED
After years of engagement with the Emory community, the Twin Memorials project will be brought to life by Hood Design Studio and its team of scholars and creatives.
In 2021, Emory University announced plans to develop memorials on its Atlanta and Oxford campuses to honor the enslaved individuals who are part of Emory's history. These Twin Memorials will create space for contemplation and learning for students, staff, faculty and community members.
Under the leadership of creative director and founder Walter Hood, Hood Design Studio has created transcendent installations across the country since 1992, including the landscape architecture for the recently opened International African American Museum in Charleston, South Carolina. A video made during Hood's time as a MacArthur Fellow in 2019 chronicles this work.
The studio will bring similar imagination and insight to the design process at Emory — beginning, as is their custom, by establishing a deep historical, social and ecological understanding of the sites.
"Hood Design Studio blends scholarship with a deeply creative artistic practice, envisioning monuments that touch both the mind and heart. I have experienced their work in person, and it is thought-provoking and profoundly moving. The Twin Memorials will honor the untold stories of the enslaved individuals who are part of Emory's history. By partnering with Hood Design Studio and continuing to engage with our community, especially descendant families, we will develop memorials in Oxford and Atlanta that will create understanding and inspire reflection for generations to come."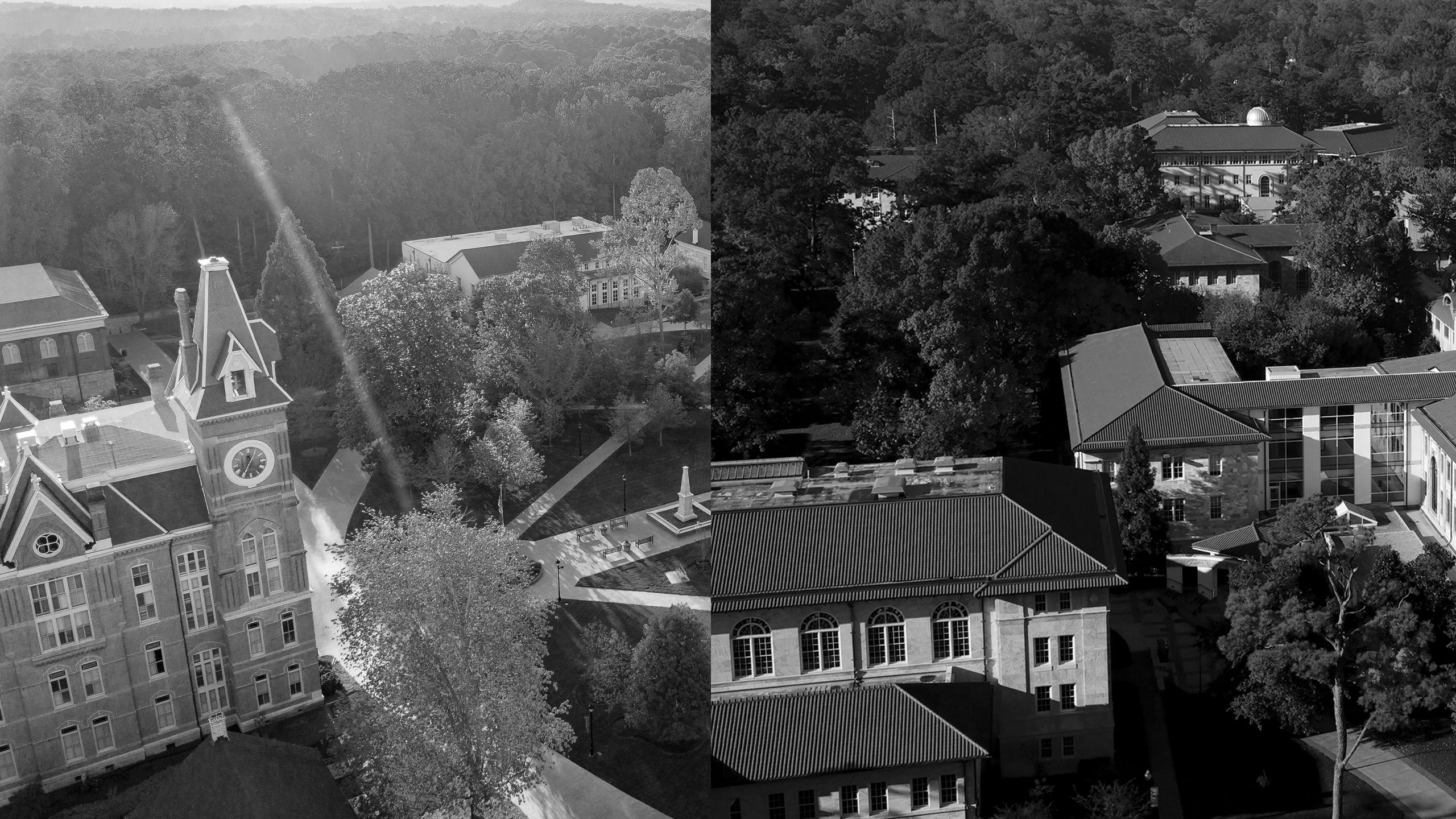 THE VISIONARY LEADERSHIP OF WALTER HOOD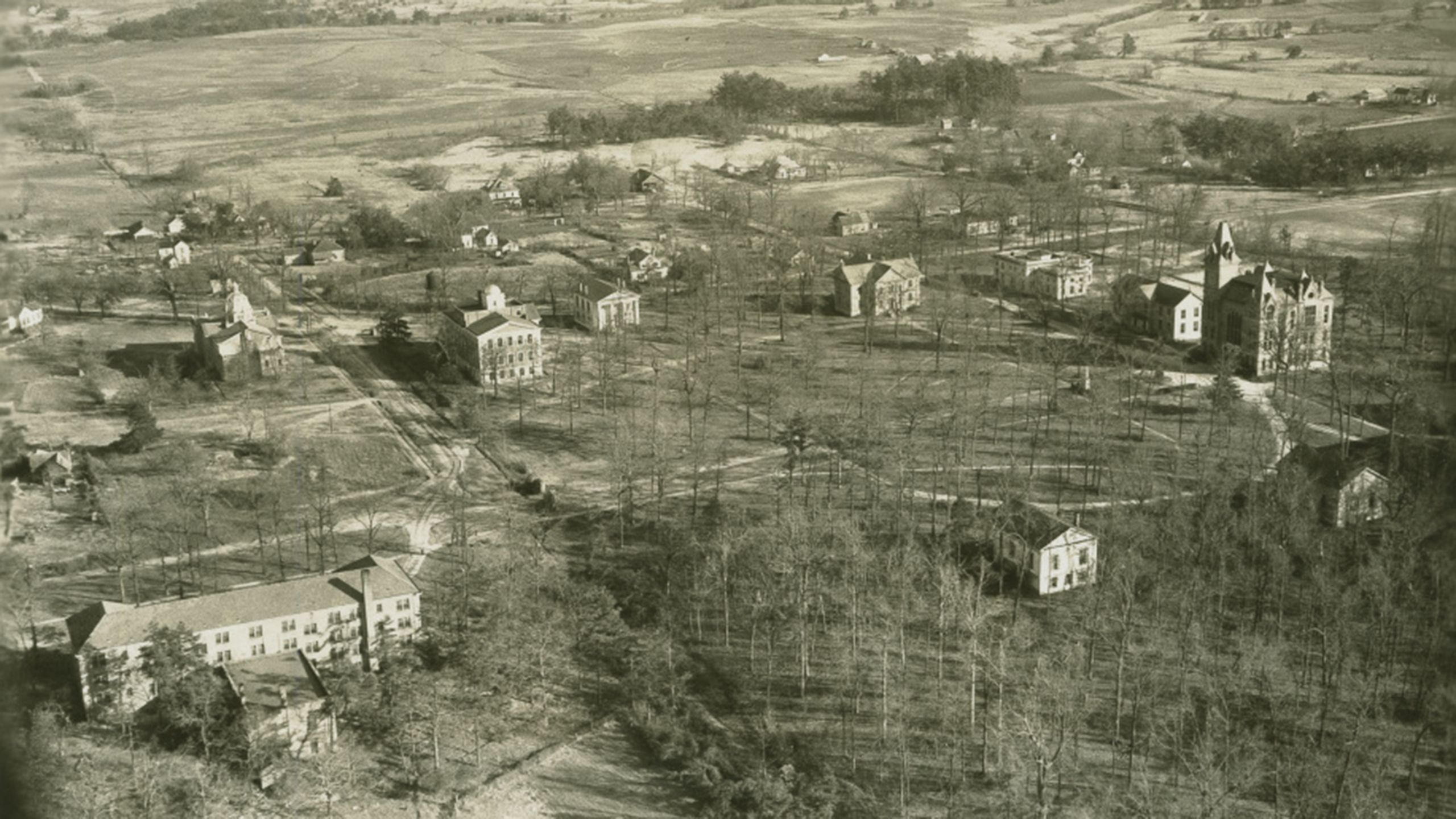 A native of Charlotte, North Carolina, Walter Hood has excelled — throughout his career — at creating spaces that teach, challenge and unite. His work sheds new light on overlooked history, bringing people together through shared understanding to inspire a better future. He has received prestigious awards and honors, including a MacArthur Fellowship, a Knight Foundation Public Spaces Fellowship, the Dorothy and Lillian Gish Prize, the Academy of Arts and Letters Architecture Award and induction into the American Academy of Arts and Sciences.
Acknowledging the importance of Black history was an important catalyst in Hood's career. "I could have just accepted the privileged position of a designer, but what was missing was myself. Discovering my voice made it possible to hear other voices and to explore how to creatively surface their histories in the places they live," Hood says. He is the author of the 2020 book "Black Landscapes Matter," co-authored with Grace Mitchell Tada.
Hood has leveraged his training and talent to create public art and architecture that discovers unique connections, poses courageous questions and brings communities together. One question that animates every Hood project is: "How can we leave room for new information to enter the conversation?"
He just began an appointment as chair of the Department of Landscape Architecture and Environmental Planning at the University of California, Berkeley, which he first joined as a professor in 1993. Hood also has taught at the Harvard University Graduate School of Design.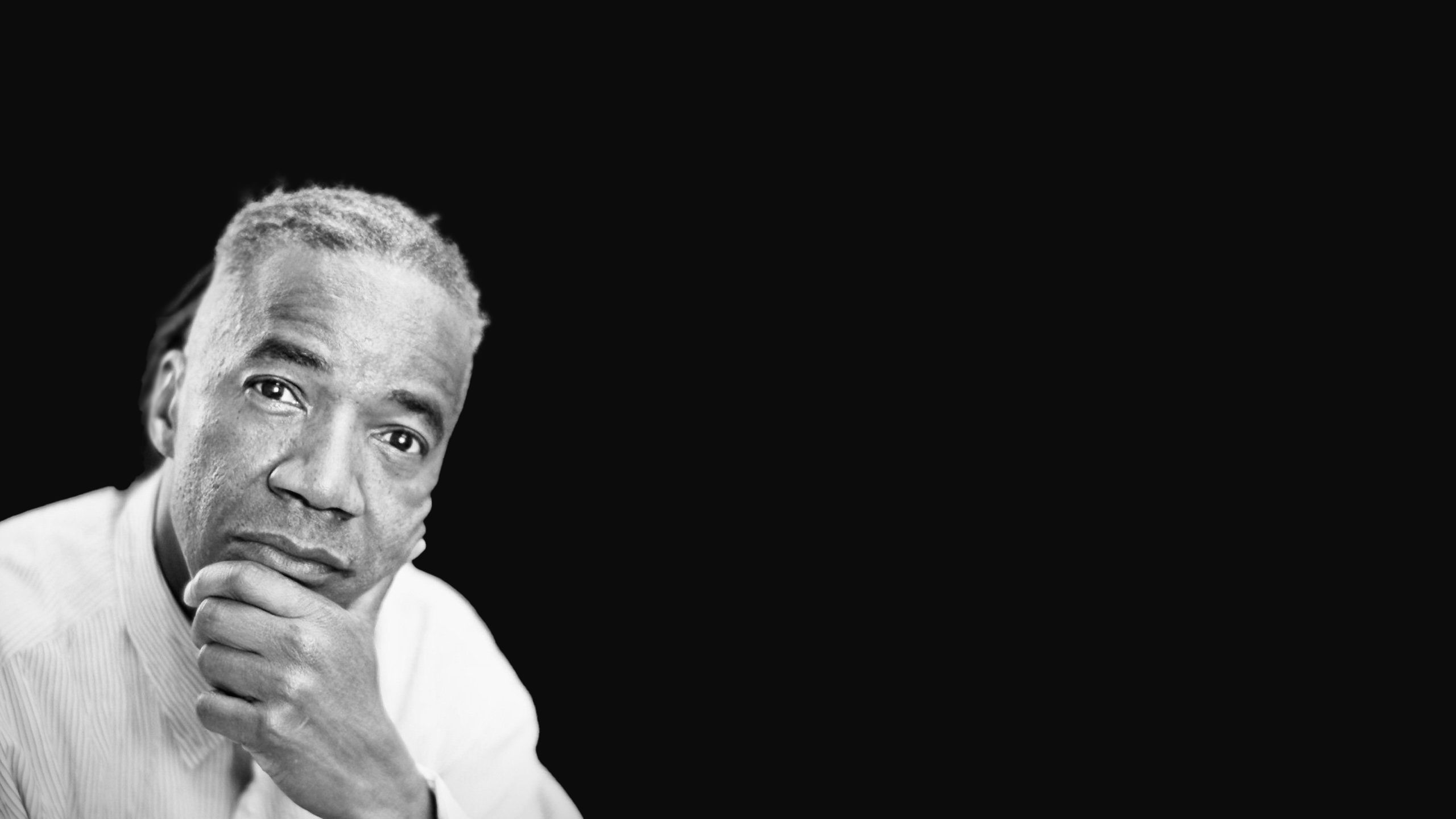 GENERATING THOUGHTFUL DISCOURSE THROUGH PUBLIC ART: THE WORK OF HOOD DESIGN STUDIO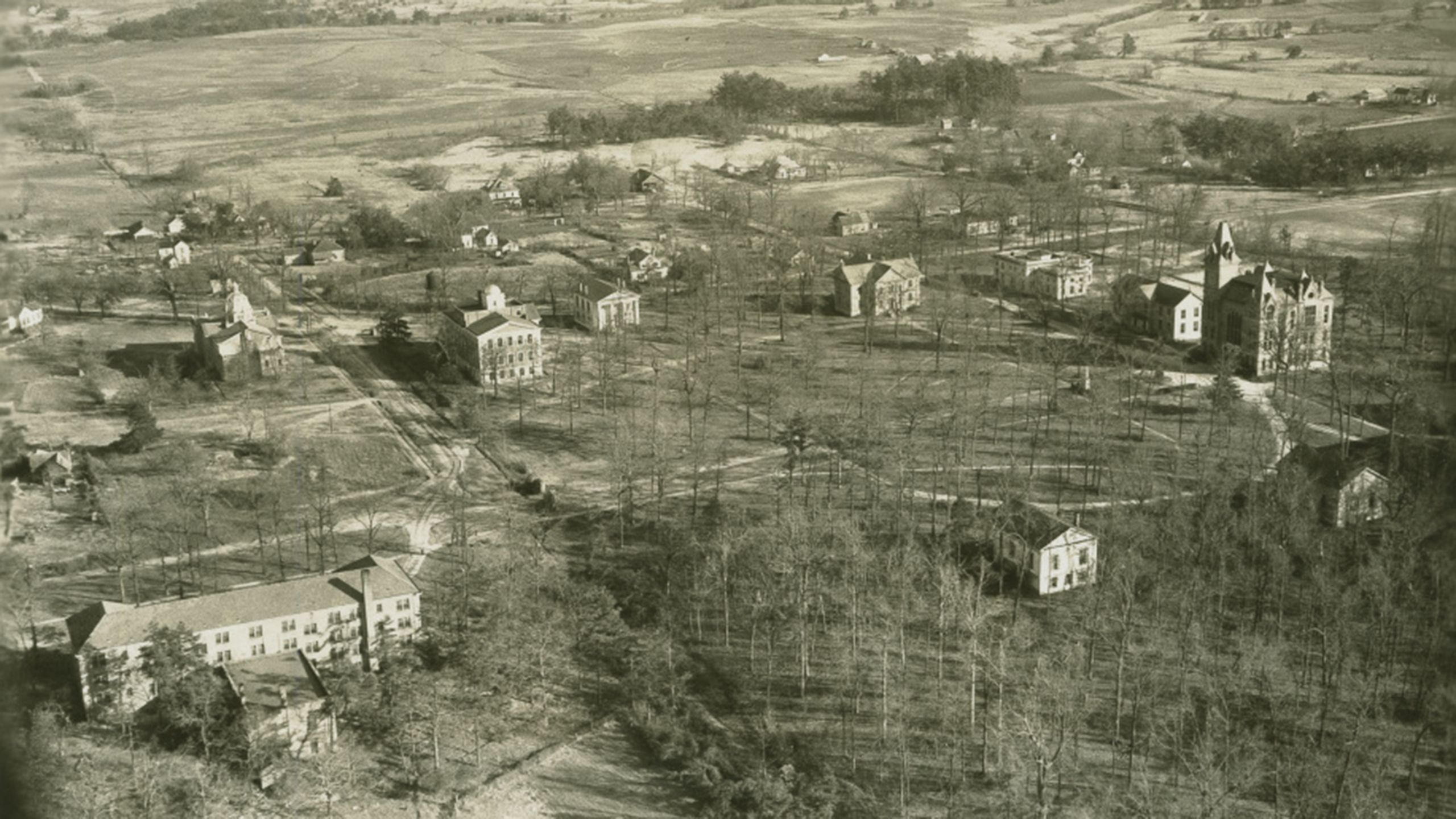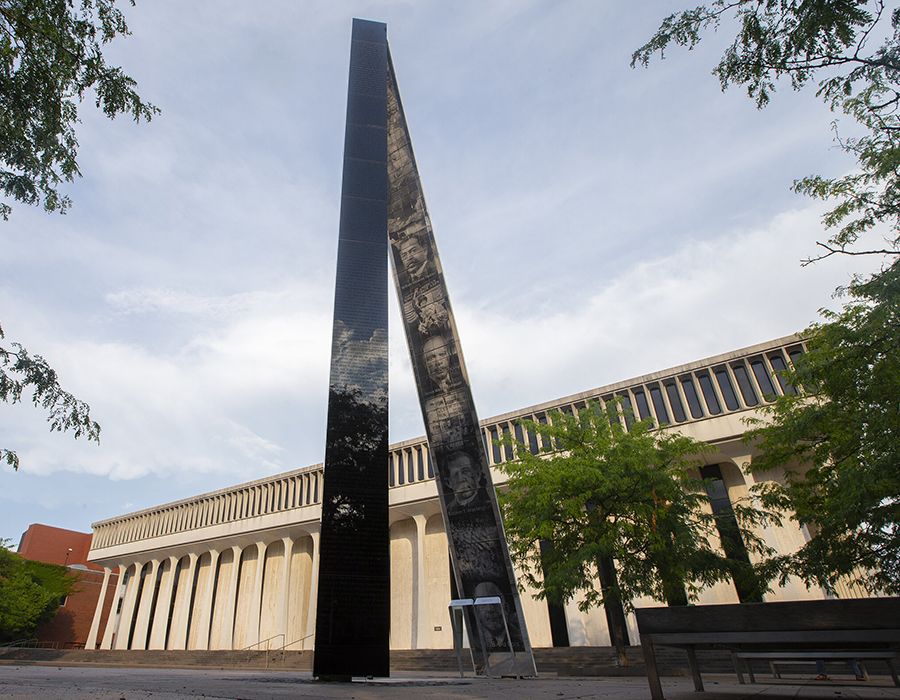 "Double Sights"
In 2015, Princeton University began grappling with the legacy of Woodrow Wilson, the university's 13th president. Hood designed "Double Sights" as a vertical sculpture of two columnar elements, with quotations representing positive and negative aspects of Wilson's legacy. As Hood noted, "I approached the project through the narrative of W.E.B. DuBois, who has always been part of my thinking as a Black man, and his idea of double consciousness."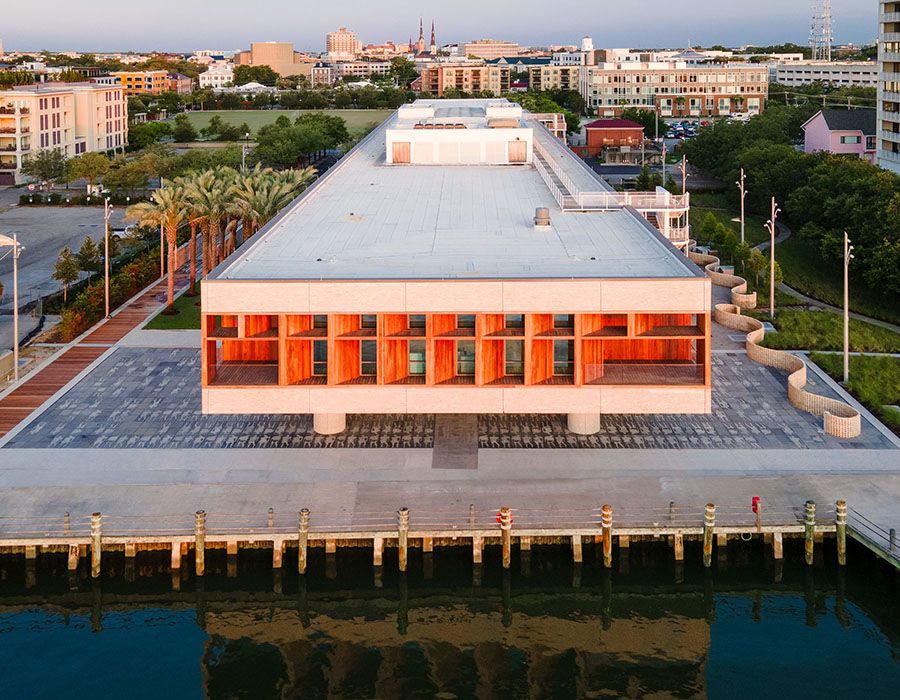 International African American Museum
Opened in June 2023, the International African American Museum is located on Gadsden's Wharf, the largest slave auction site from 1772 to 1808. As many as half of African Americans today have an ancestor who arrived there from West Africa. Hood designed the museum's landscape architecture, which takes cues from the tradition of "hush harbors" — places where enslaved Africans would gather, often in secret, to share stories and keep traditions from their homeland alive.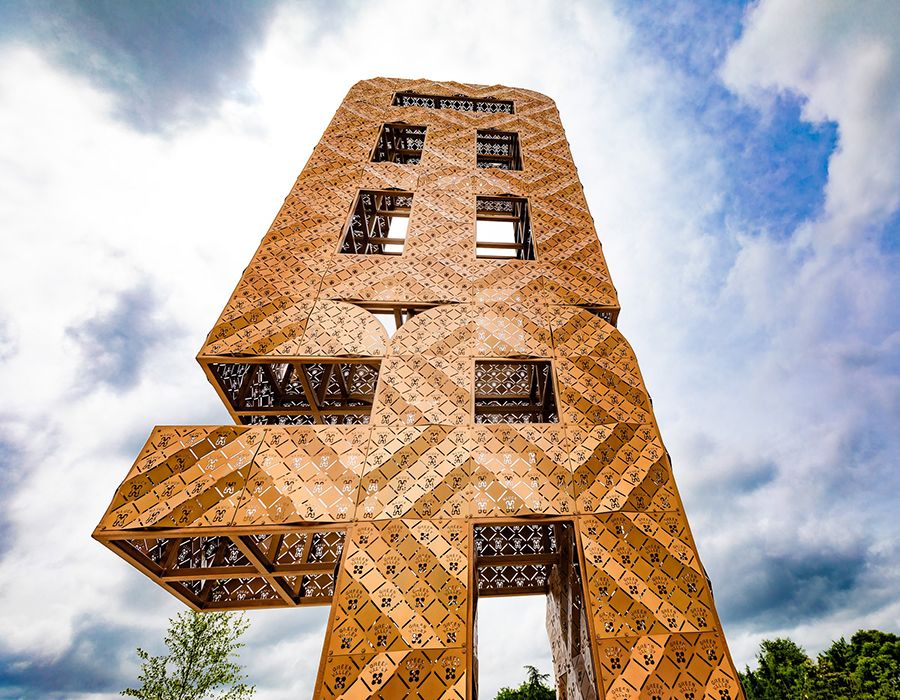 John Robinson Jr. Town Square
In 2022, Hood designed the John Robinson Jr. Town Square and "FREED" sculpture in Arlington, Virginia. Robinson was a community activist who fought against racial injustice in northern Virginia. The town square's primary feature is the "FREED" sculpture, a 30-foot-tall homage to freedom. Each letter of the sculpture incorporates laser-cut patterns featuring the name of a historic subdivision of Virginia's Green Valley and a Ghanaian Adinkra symbol.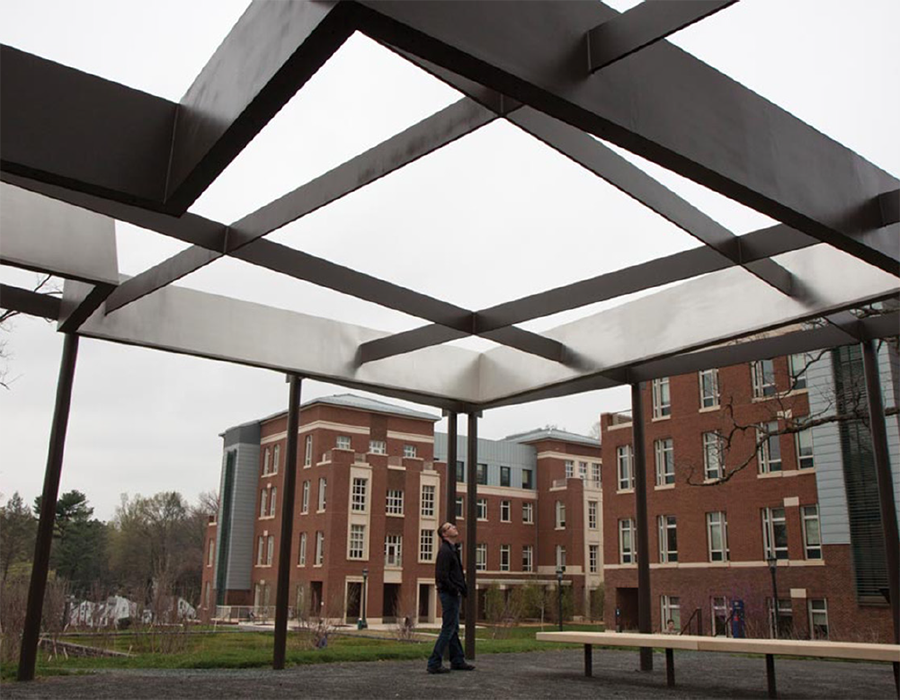 "Shadowcatcher"
At University of Virginia in 2011, Hood designed the "Shadowcatcher" to commemorate the homestead of Catherine "Kitty" Foster, a free Black woman living near the university from 1833 to 1863. A seamstress who laundered for the university, Foster bought the property in 1833, and her descendants lived there until 1906. Thirty-two graves were discovered between 1993 and 2005 as archaeologists examined the site for a Foster memorial. The steel-beam "Shadowcatcher" casts the plan outline of the Foster house.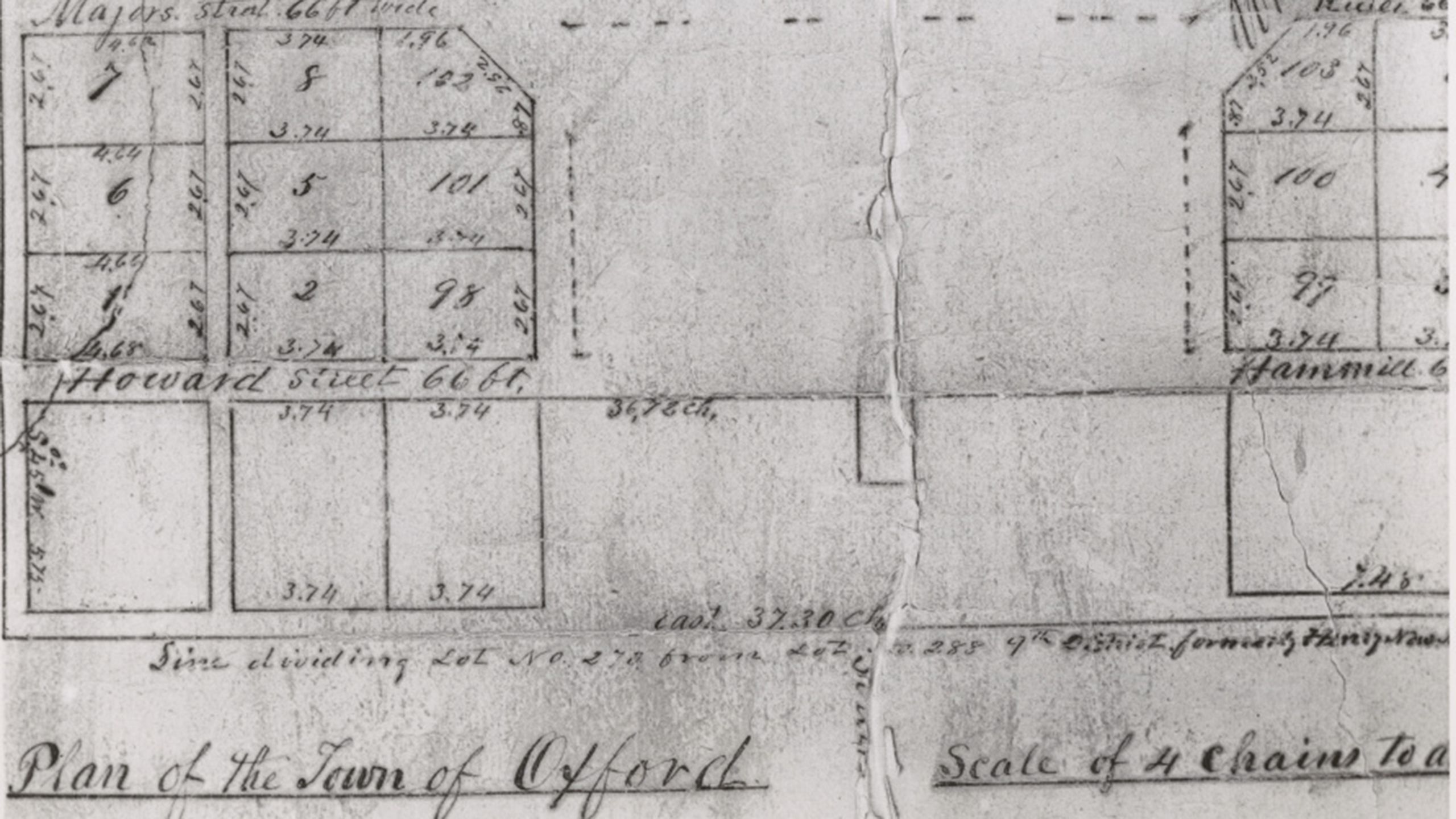 BUILDING ON A SOLID FOUNDATION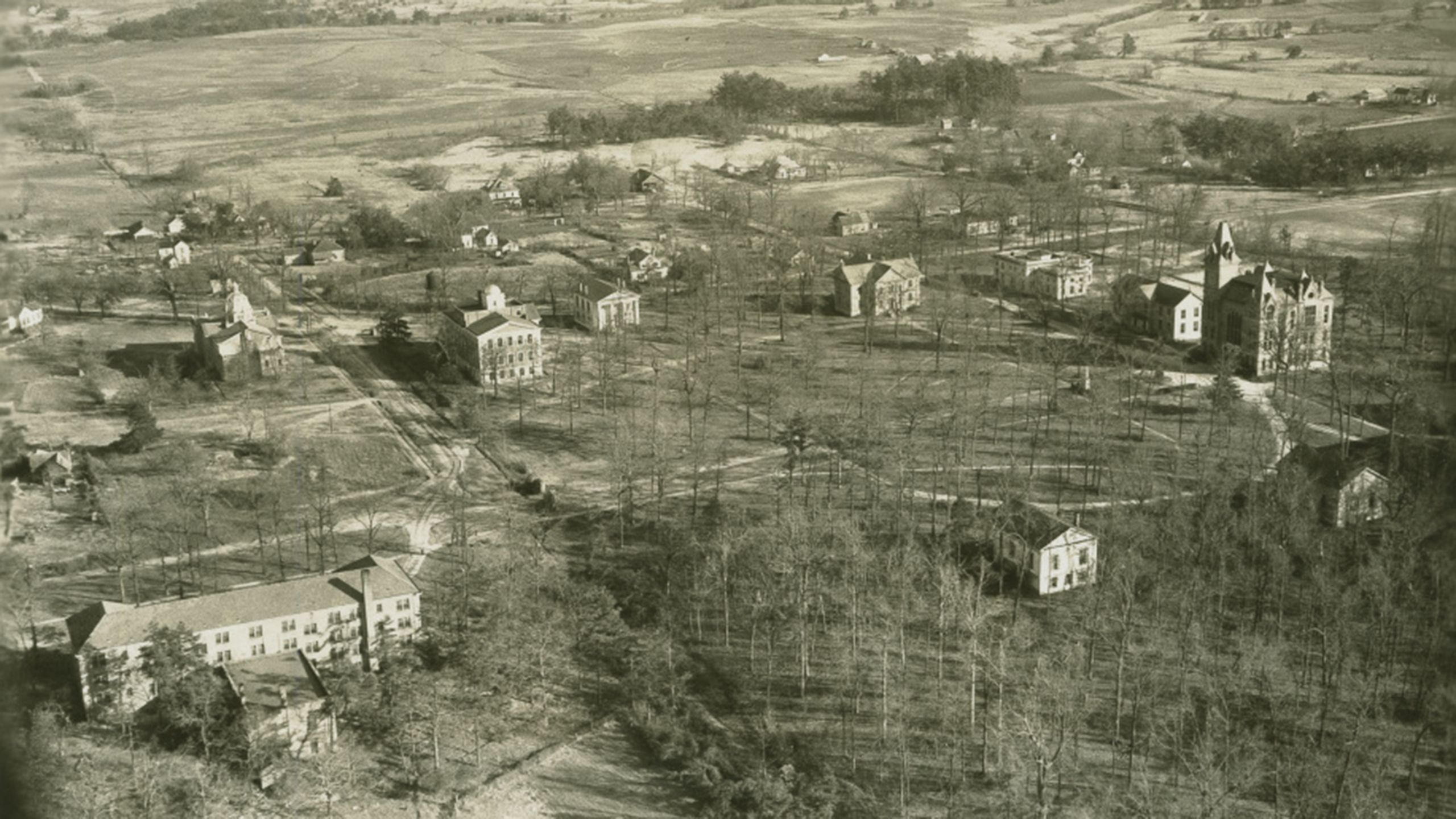 The idea of creating memorials to the enslaved was brought forward by various individuals and groups at Emory.
In 2020, the Task Force on Untold Stories and Disenfranchised Populations was reappointed to develop recommendations to honor enslaved persons. In its final report, this task force advised that "twin" memorials be constructed on the Oxford and Atlanta campuses.
The next phase of the project was guided by the efforts of the Twin Memorials Working Group and the Design Team Selection Advisory Committee. In 2022, more than 225 participants took part in 26 engagement and visioning sessions to provide input on the design of the memorials. The working group's engagement report produced a set of themes that Hood Design Studio will explore.
As Hood Design Studio carries out its work, there will be more opportunities for the Emory community to share feedback and get involved.
For updates as the project progresses, visit the Twin Memorials web page.
"In the work we look forward to carrying out at Emory, we see civic engagement as our process, focusing on co-creation as a design approach. Our goal is to create memorials that reflect the history, memory and realities of Emory and these sites specifically. The final memorials will ensure that the campuses and the surrounding community are imbued with meaning while telling their own unique story."
About this story: Story by Susan M. Carini 04G. Photos by Hood Design Studio. Photo of Walter Hood: Adrienne Eberhardt. Photo of International African American Museum: Mike Habat. Photo of John Robinson Jr. Town Square: David Moss. Additional photos from Emory University Archives. Design by Laura Dengler. Published Aug. 31, 2023.