Meet Emory's Class of 2027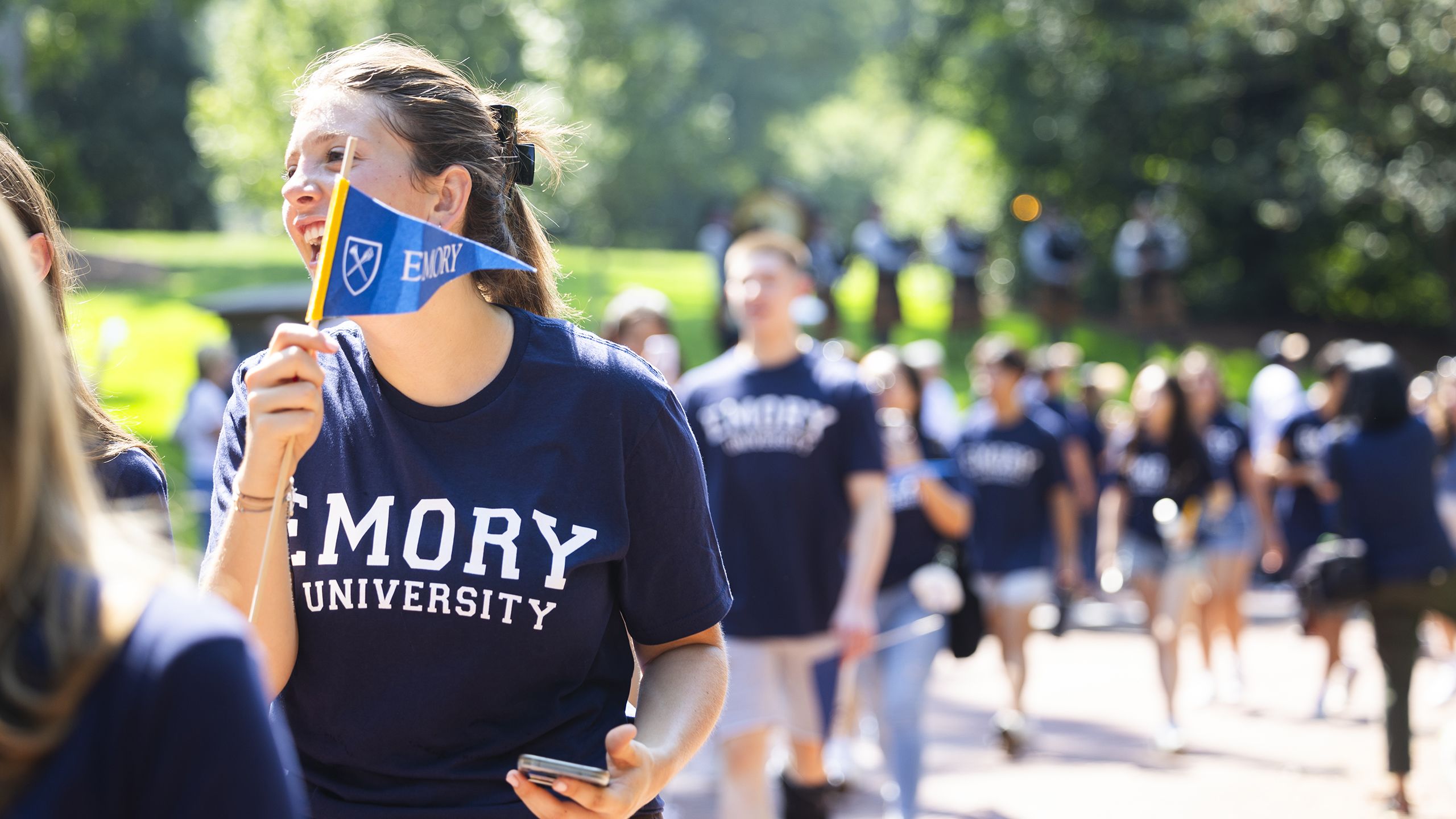 One of the most diverse classes ever welcomed to Emory University, the Class of 2027 is bringing fresh perspectives, interdisciplinary approaches and an artistic flair. Meet a few students who are now calling Emory home.
From hometowns near and far, students responded "yes" to Emory College of Arts and Sciences and Oxford College. Selected from an applicant pool of 33,534 students, 1,955 made Emory their new home, with move-in for the Class of 2027 starting as early as Aug. 14 in preparation for classes starting Aug. 23.
"Every student in this class brings something unique and extraordinary to Emory University," says Emory President Gregory L. Fenves. "They have tremendous academic abilities that rank them among the highest-achieving students in the nation, and they also have distinct talents and life experiences that have propelled them in their journeys thus far. Now it's time for the next step — discovering what inspires and moves them during their years at Emory."
These students were in their first year of high school when the COVID-19 pandemic turned the world upside down. Now, they're entering their first year of college with a focus on community and the arts.
"Something unique I'm seeing about this class is the level of deep investment these students have in the arts," says John Latting, associate vice provost for enrollment and dean of admission. "We didn't just see evidence of past involvement in their transcripts or applications, but we really found students who want to continue that activity and be clearly involved in artistic life in college."
Kelley Lips, assistant vice provost and dean of Oxford enrollment, notes "the blend of intellect, compassion and resourcefulness" that defines these incoming students, who "aren't just focused on theoretical ideals but are pragmatic problem-solvers with a drive to make an impact."
"In many ways, they embody the values that Emory upholds — a relentless pursuit of knowledge intertwined with a deep commitment to fostering positive change," Lips says. "The experiences shared within their applications are a testament to their potential to both excel in the classroom and a commitment to tackle real-world issues. I have no doubt that their time on campus will not only enrich our academic community but also leave a positive influence upon society at large."
This blend of knowledge, community and artistry is demonstrated by incoming student Nathaly Bautista from Forest Park, Georgia, who was born in Honduras and says she's thrilled to start college life and become more independent while making new friends. And she'll have plenty of opportunities to do so, whether it's through her auditions for the Emory String Ensemble, language studies in Chinese, research projects on climate change or any other passions she discovers while at Emory.
"I'm not just going to college, but to one of the best in the country. The university has a great program in environmental sciences that I'm interested in, as well as a very diverse student body that was so apparent during my visits to campus during the applications process," Bautista says. "I'll admit I also wanted to stay close to home — I'm very attached to my parents — and Emory is just a short drive away."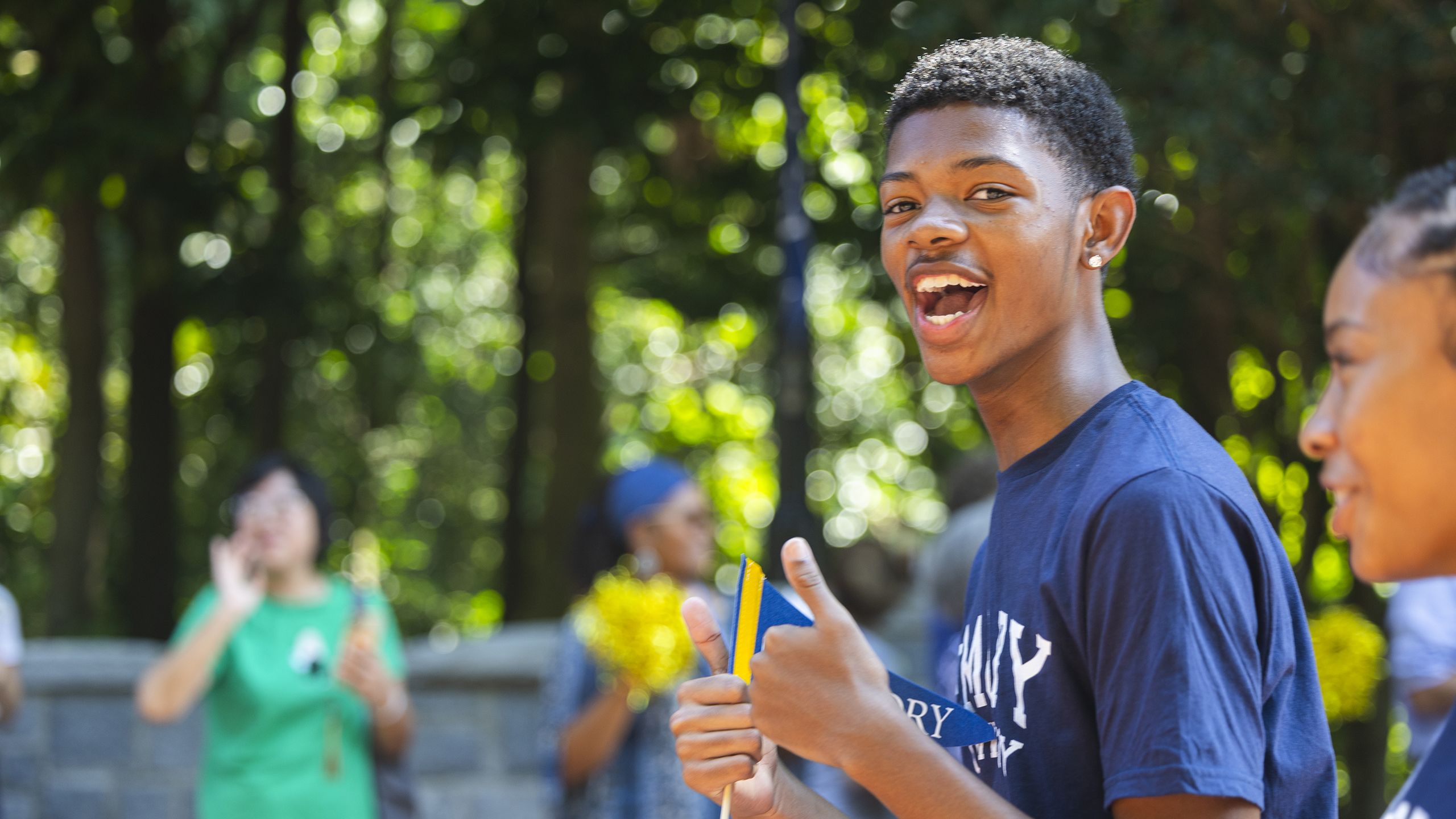 Finding their own ways to flourish
Emory knows that each student needs to find their own path in life — and offers two unique starting points for first-year students. Students may enter Emory College of Arts and Sciences on the Atlanta campus or study for their first two years at Oxford College, on Emory's original campus in Oxford, Georgia.
After their sophomore year, all students complete their undergraduate degrees on the Atlanta campus through Emory College, Goizueta Business School or the Nell Hodgson Woodruff School of Nursing.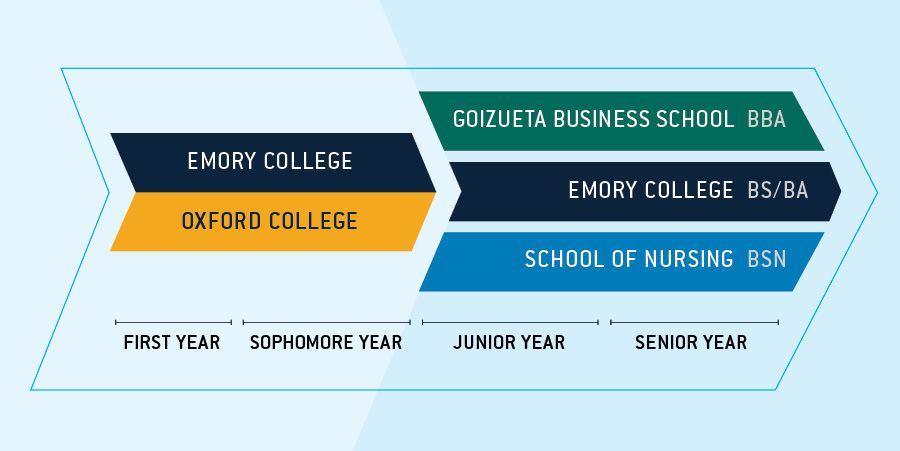 "At Emory, we have a holistic approach to learning. Our Student Flourishing initiative recognizes the importance of the whole person and aims to nourish and support each student's academic, personal and professional growth," says Ravi V. Bellamkonda, provost and executive vice president for academic affairs.
"The Class of 2027 will experience here the best of a liberal arts education as well as the advantages of a major research university," Bellamkonda adds. "The liberal arts teach students how to approach complex challenges. The larger university offers them opportunities to apply what they know in ways that will benefit their coursework, research and creative pursuits."
Incoming Emory College first-year student Andrew Burchett from Mobile, Alabama, is ready for that holistic approach. "I'm most excited to have the opportunity to start with a fresh four years and really branch out," he says. "I'm eager to meet people from different backgrounds and learn about their walks of life and perspectives. There are so many student organizations and clubs at Emory that I can't wait to explore."
Burchett, a member of the track and field team, says not only does Emory offer a great athletics program, but it checks all the other boxes, too: academic offerings, internships and professional experience opportunities, and chances to serve and volunteer.
But before he gets "carried away" with extracurriculars, Burchett explains, "I need to spend some time at Emory finding out what I'm good at and what I enjoy most. The most important thing is that I don't just have a job but a purpose-driven career where I can be something more than just myself, where I can serve others and make an impact on my communities."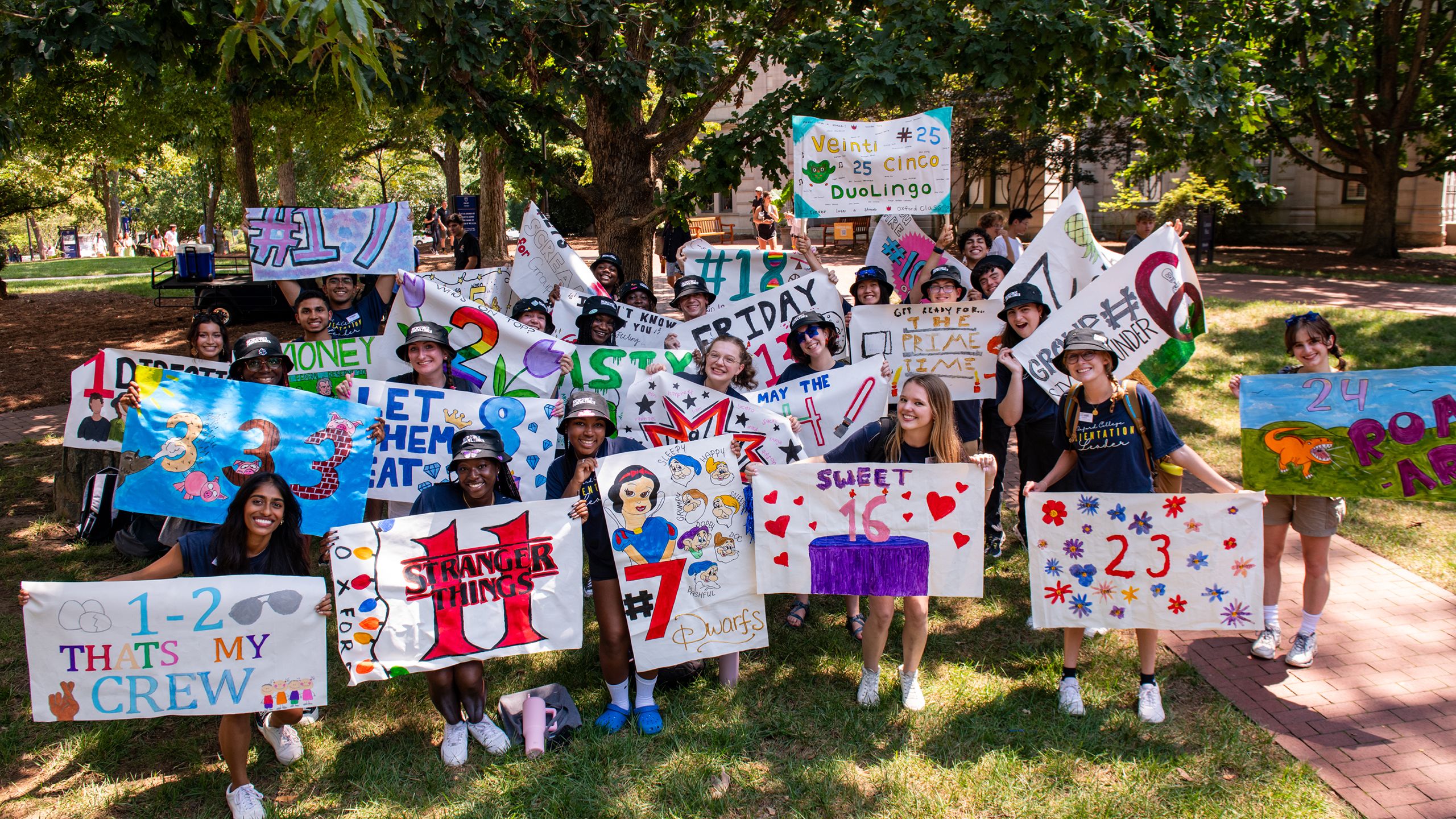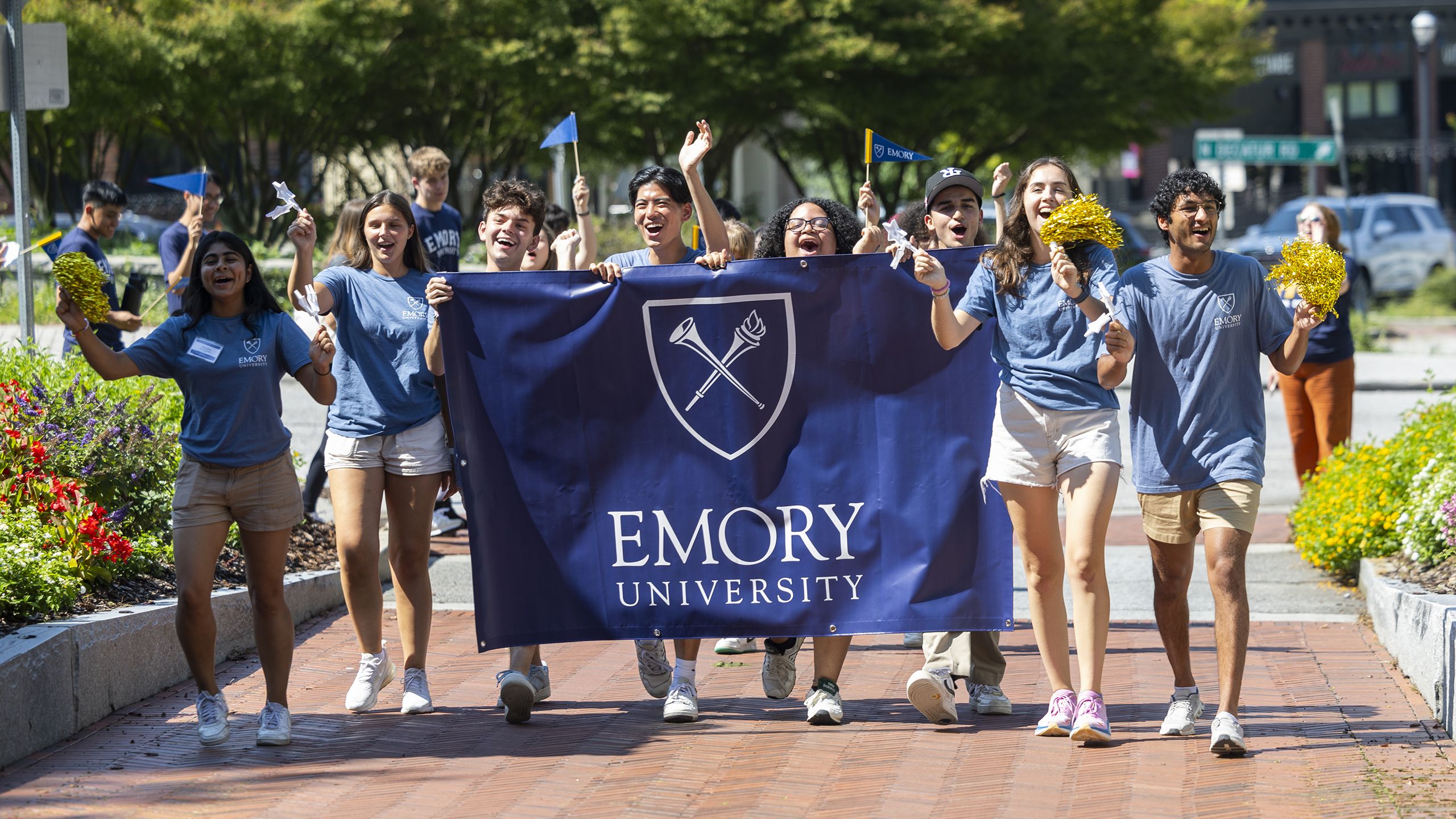 On the Atlanta campus, students participating in preorientation programs began the move-in process on Monday, Aug. 14. More than 50% of the incoming class registered for one of these programs, which are driven by shared values in identity, academics or interests. The programs, such as leadership development, religion and spirituality, and outdoor adventures, allow students to build a network with like-minded peers before classes begin.
"When you're coming from all over the world and starting school with hundreds of new students, it can feel overwhelming. You arrive here and you don't know anyone. Preorientation programs are a way that students can self-select into smaller communities and build those connections before orientation," says Sarbeth Fleming, senior associate dean of admission and director of onboarding and student flourishing.
The rest of the cohort arrived Saturday, Aug. 19, and the four-day orientation process for Emory College began. Orientation includes moving into residence halls and personalizing their rooms, meeting faculty mentors, Songfest practice, the Gate Crossing + Coke Toast and more.
"This is an exceptional class by all measures and I am thrilled to welcome them to Emory in what will also be my first semester on campus," says Emory College Dean Barbara Krauthamer. "The breadth and depth of their diversity — from their backgrounds and experiences to their interests and aspirations — will enliven and enrich our classrooms and community. I'm excited to meet them."
The historic Oxford campus welcomed 523 new students this year. Students participating in preorientation moved in on Wednesday, Aug. 16, while other first-year students moved in on Friday, Aug. 18.
"As the new dean of Oxford College, I am excited to welcome this year's class of exceptionally bright, curious, accomplished and service-minded students to an educational experience like no other," says Oxford College Dean Badia Ahad. "At Oxford, we will encourage them to embrace the joy of discovery, open their minds to new challenges and experiences, and to seek not just knowledge, but wisdom. We can't wait to get started."
Oxford's ethos sealed the deal for incoming student Gwendolyn Singer, who plans to double major in political science and neuroscience and behavioral biology. "I thought it might not be possible to pull off — they're such different fields on the surface — but my advisor at Oxford said I could definitely do it." In the future, she hopes to complete a doctorate and become a researcher in the burgeoning field of neuropolitics.
And such mentorship is exactly what Singer was looking for from Oxford. "I was attracted to Oxford because it seems so different from my large public high school in Los Angeles," she says. "I had a lot of great friends, but I didn't know my teachers super well. I'm looking forward to the more close-knit experience that Oxford offers, built around community and collaboration and lifting each other up."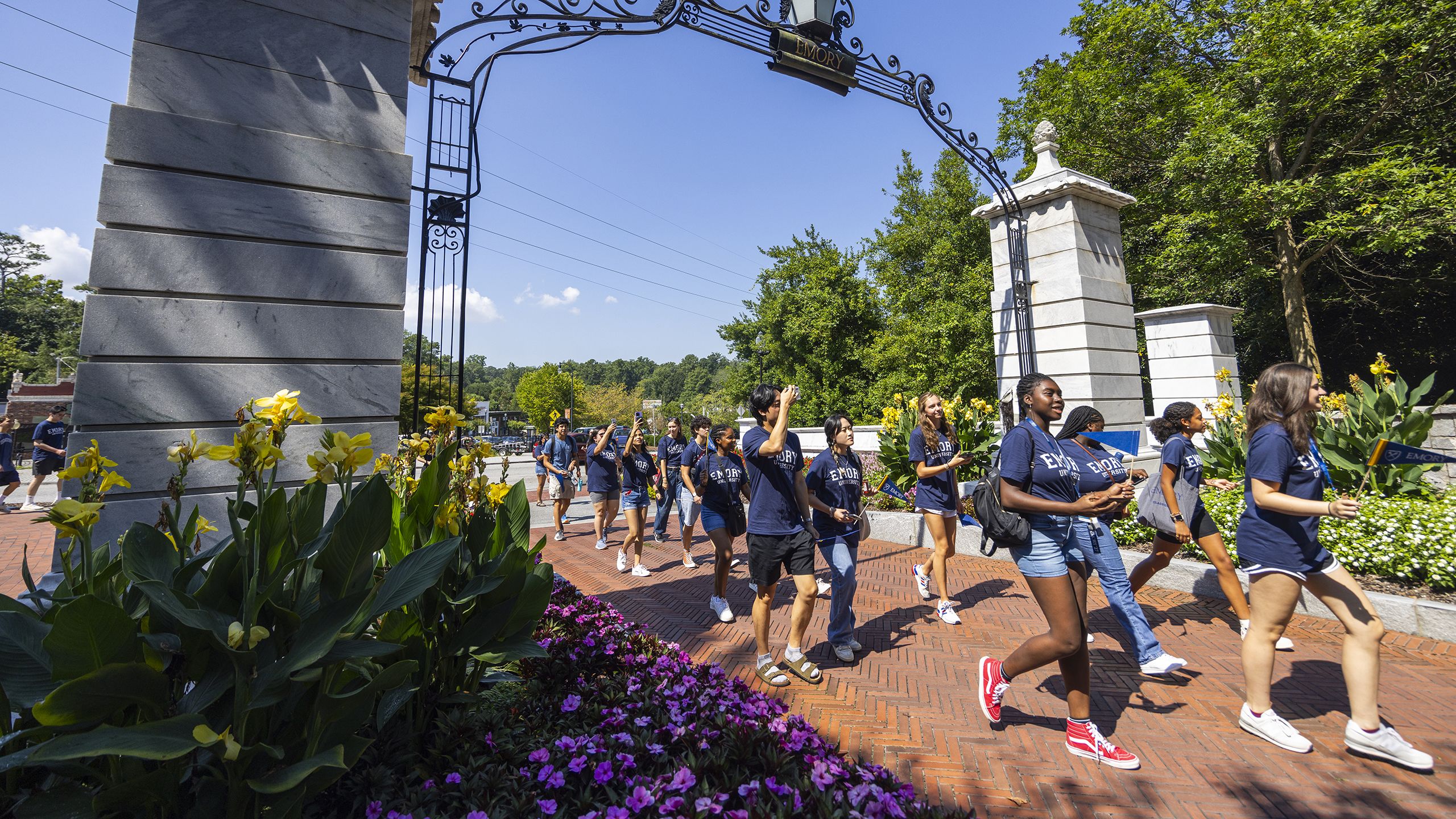 Bringing unique perspectives

The Class of 2027 is full of unique students, each bringing their own strengths to Emory. One thing they all have in common? They're driven, high-achieving and excited to use Emory's liberal arts approach to pursue interdisciplinary interests.
In addition to coming from diverse racial and ethnic backgrounds, students represent 49 states, plus D.C., Puerto Rico and the Virgin Islands, along with 67 other countries. Of the Oxford students, there are 45 languages (besides English) spoken primarily at home; for Emory College students, 55 languages are spoken at home.
Sofia Barbosa Slivinskis, an incoming first-year Emory College student from São Paulo, Brazil, is starting off with a double major in political science and economics — but is open to anything that might pique her passions.
"I'm interested in a lot of different things, and that's precisely why I chose Emory. I want that opportunity to explore," she says.
And while on a college visit, Slivinskis says, "I was struck by how diverse and inclusive the student body was and how Emory encourages the embracing of that diversity with a wide range of clubs and activities as well as academic coursework."
First-generation college students — meaning neither parent completed a four-year degree — make up 16.3% of the first-year class at Emory College and 14.7% at Oxford College.
Emory also participates in the QuestBridge National College Match program, which matches outstanding high school seniors from low-income households with some of the nation's best colleges.
This year, the Atlanta campus is welcoming 54 QuestBridge Scholars and the Oxford campus is welcoming five. Between the national match and QuestBridge students who chose Emory during the regular admission process, the Class of 2027 includes 97 students from the program.
The university's test-optional policy and work to decrease financial barriers, including the Emory Advantage program, are among the factors Latting cites as contributing to a more diverse incoming class.
"Our investments in financial aid have had a multiplying effect," he says. "Not only does it attract more applicants, but it makes the offer to enroll here more enticing for admitted students. Removing student loans from our need-based financial aid packages was a very big deal as we continue to expand access to the Emory experience."
Anissa Patel is a Woodruff Scholar coming to Emory College from Dover, Massachusetts. "My high school was very small, with just 60 people in my graduating class," she says. "For me, Emory seems to be the best of both worlds. The university is not overwhelmingly big like some schools, and the campus is beautiful and serene — the perfect place to focus on my studies. But at the same time, just minutes away is the heart of Atlanta, a vibrant, growing city with so much to do and explore."
In fact, Patel hadn't visited Emory until she attended the Woodruff Scholars Finalists' Week in March. "I found everyone so welcoming, especially the students and faculty who came from all different kinds of backgrounds and had unique perspectives on life," she says. "Emory immediately struck me as one of the most intellectual, captivating environments I had ever visited."
Now, she's looking forward to starting her studies, which will focus on the intersection of environmental sciences and economics.
"I can't wait to be surrounded by all these new people and passions and ideas," Patel says. "It's so exciting."
About this story: Story written by Michelle Ricker. Student interviews by Roger Slavens. Photos and video by Emory Photo/Video. Design by Laura Dengler.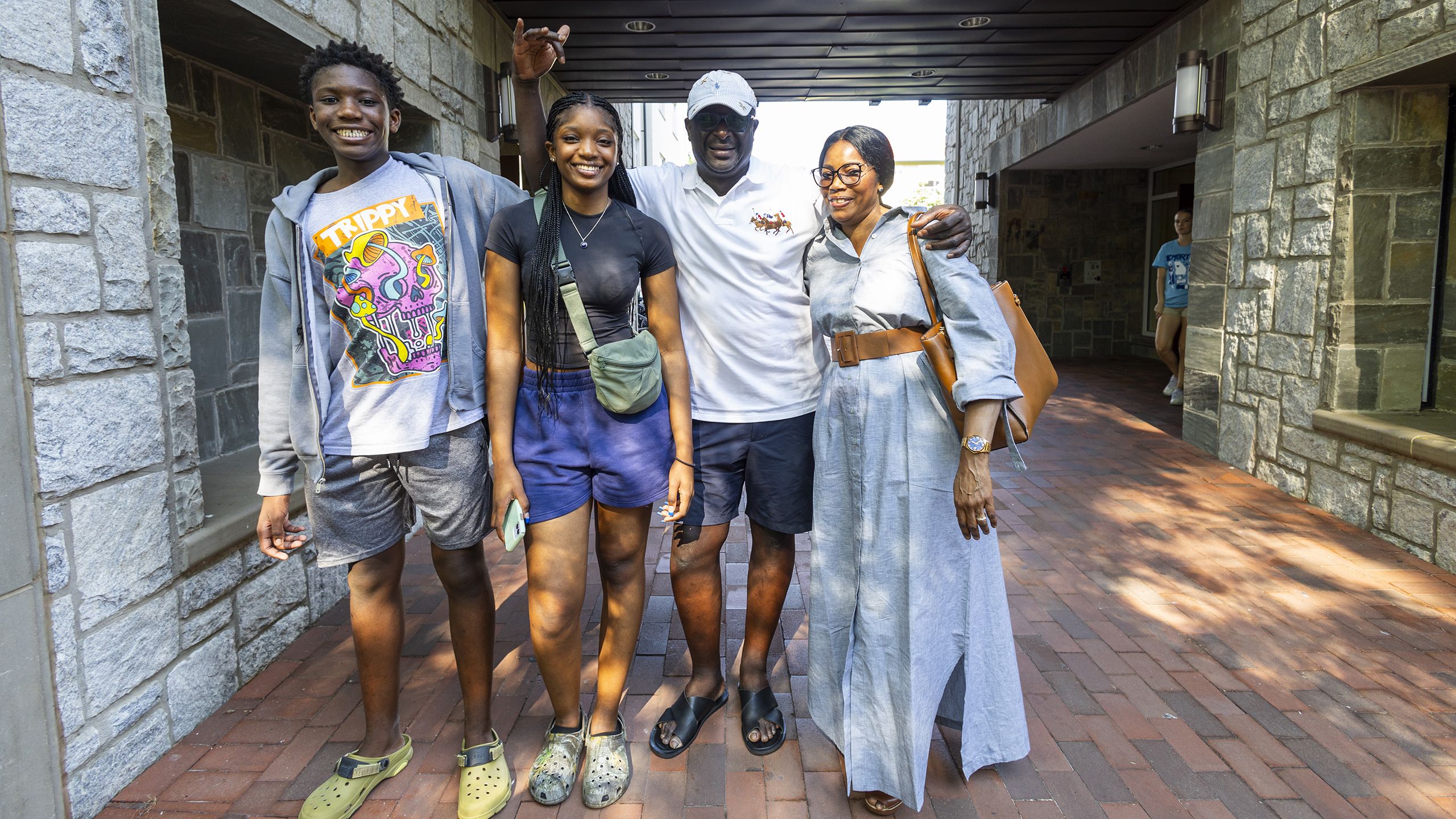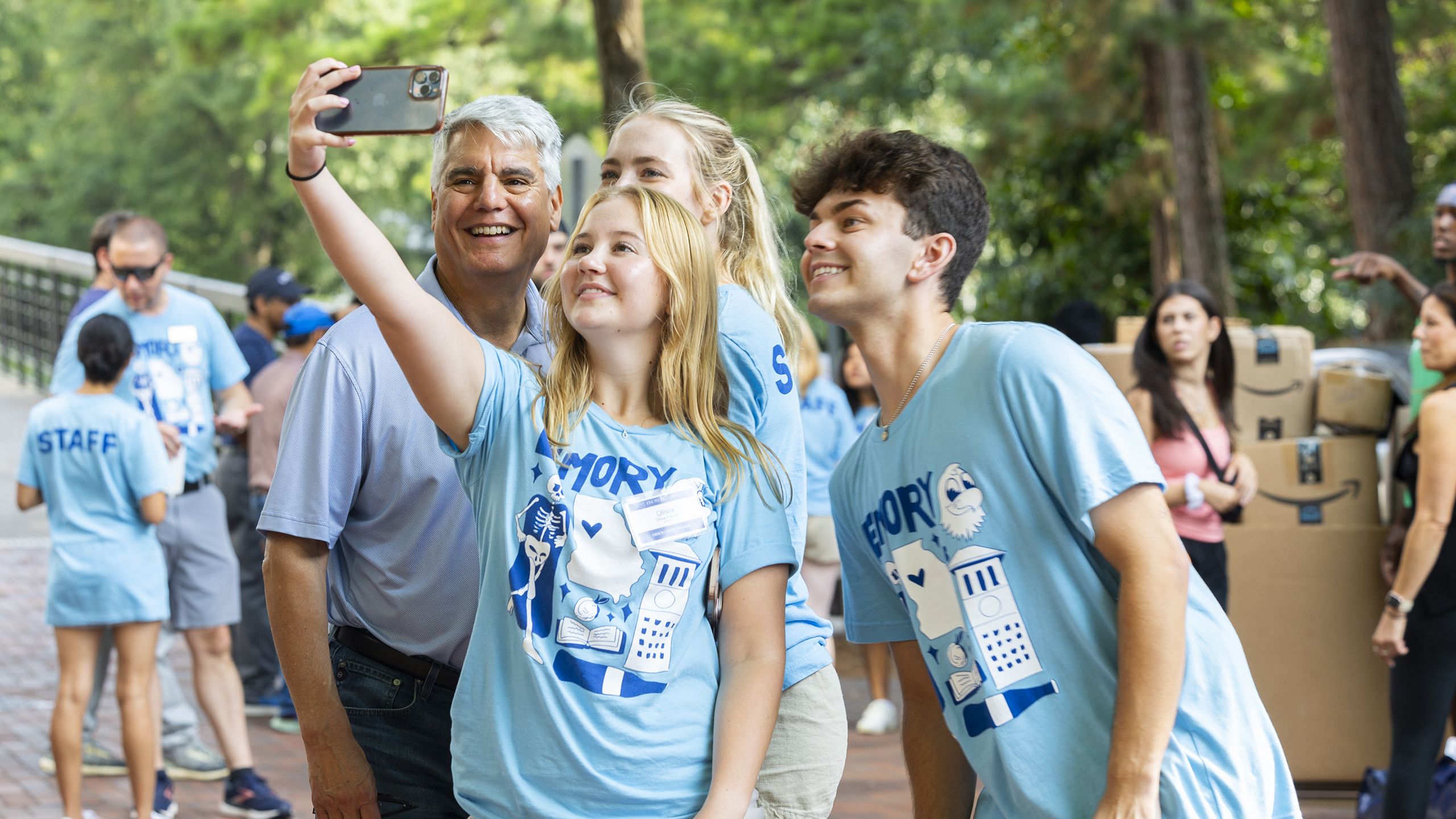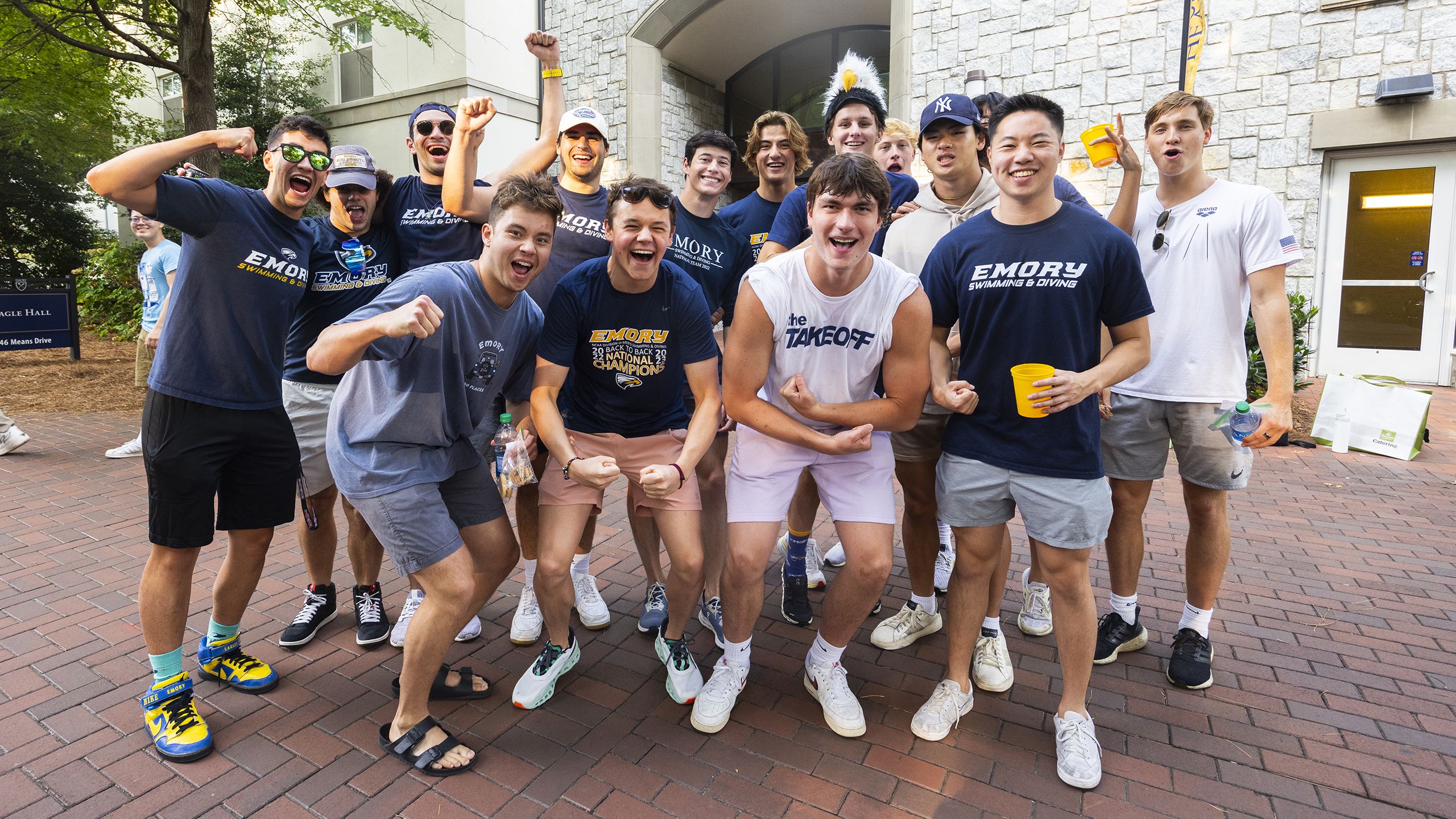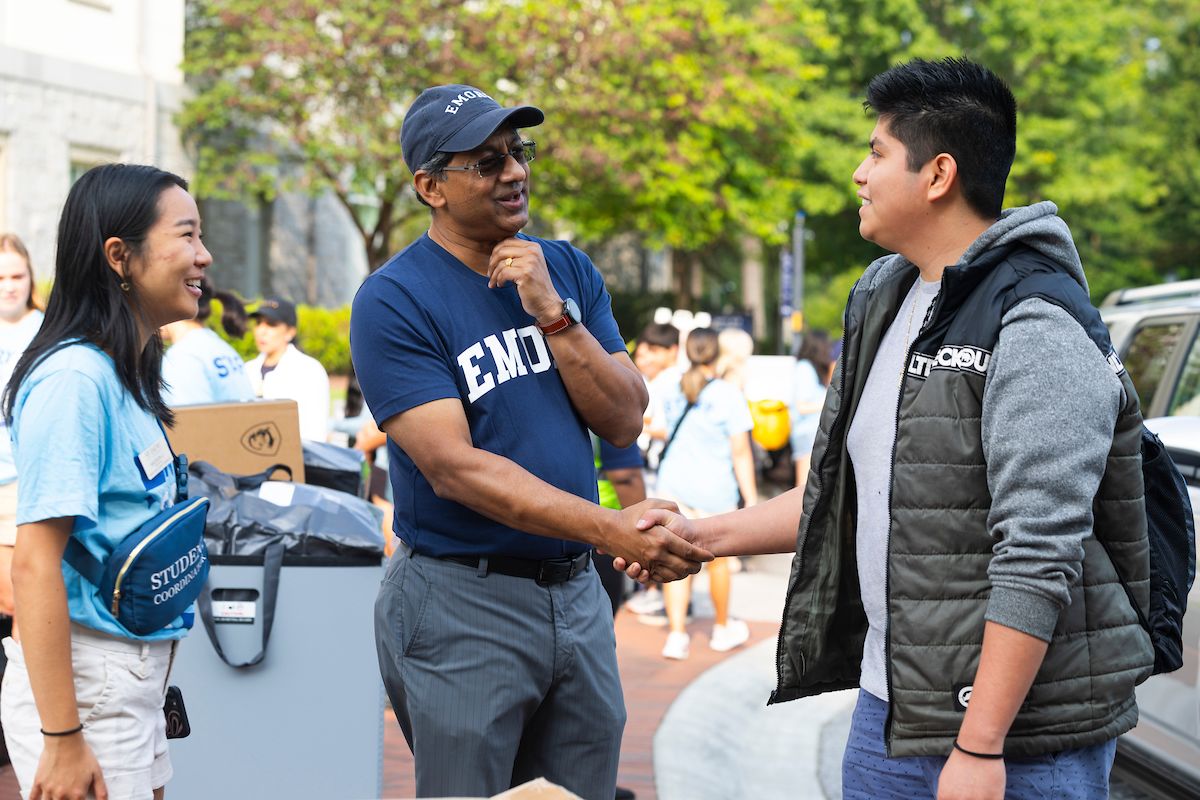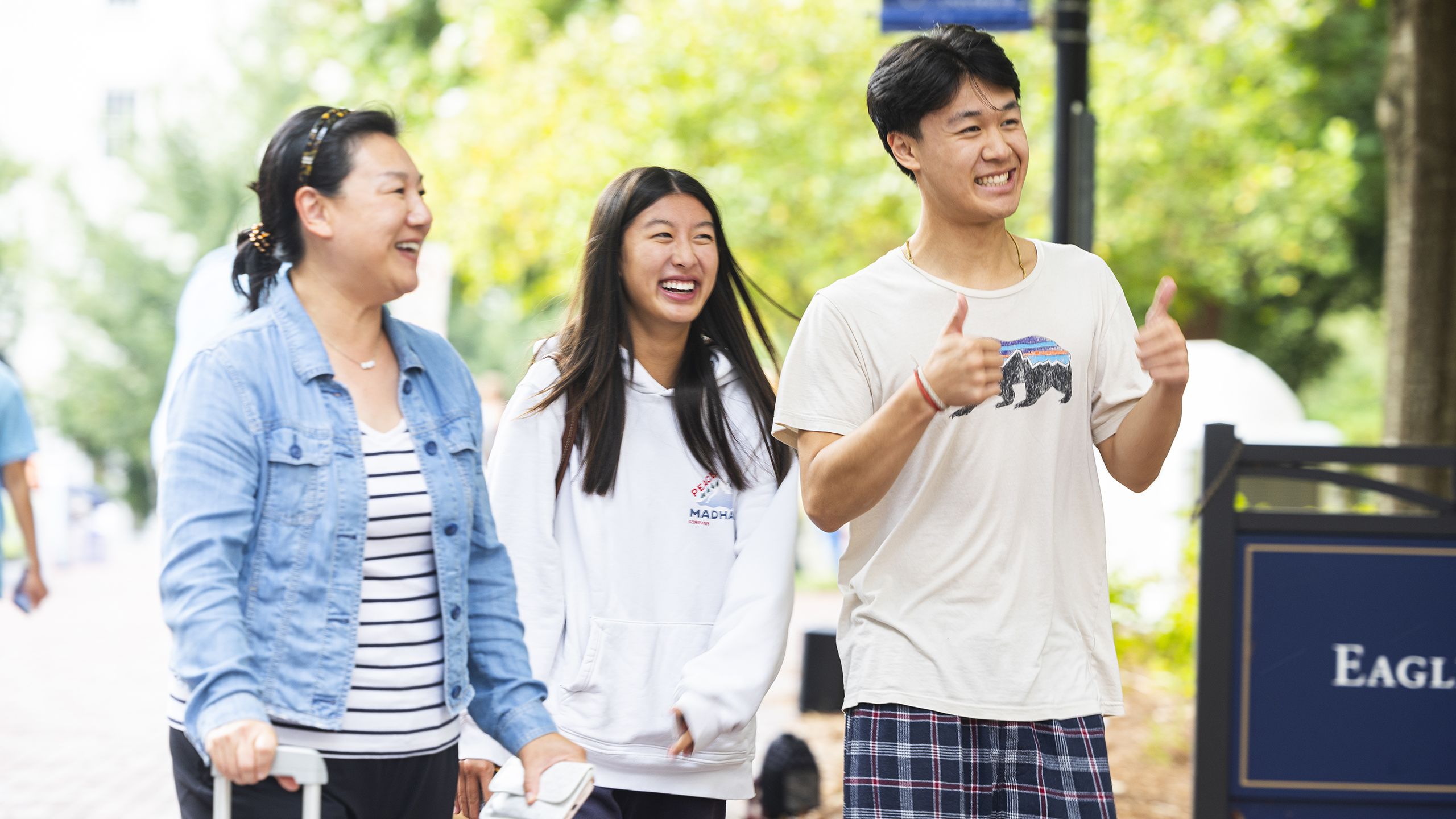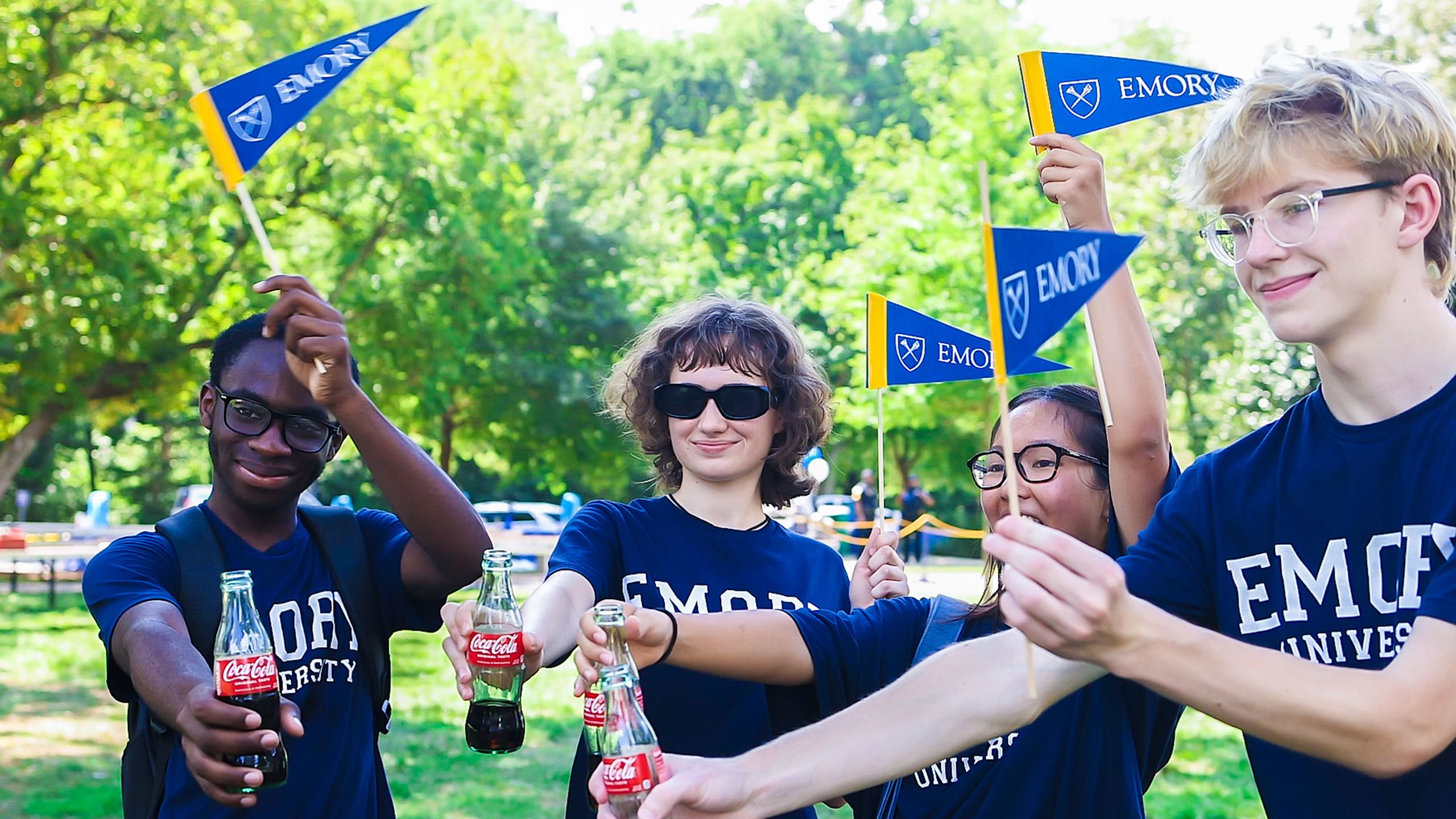 Item 1 of 7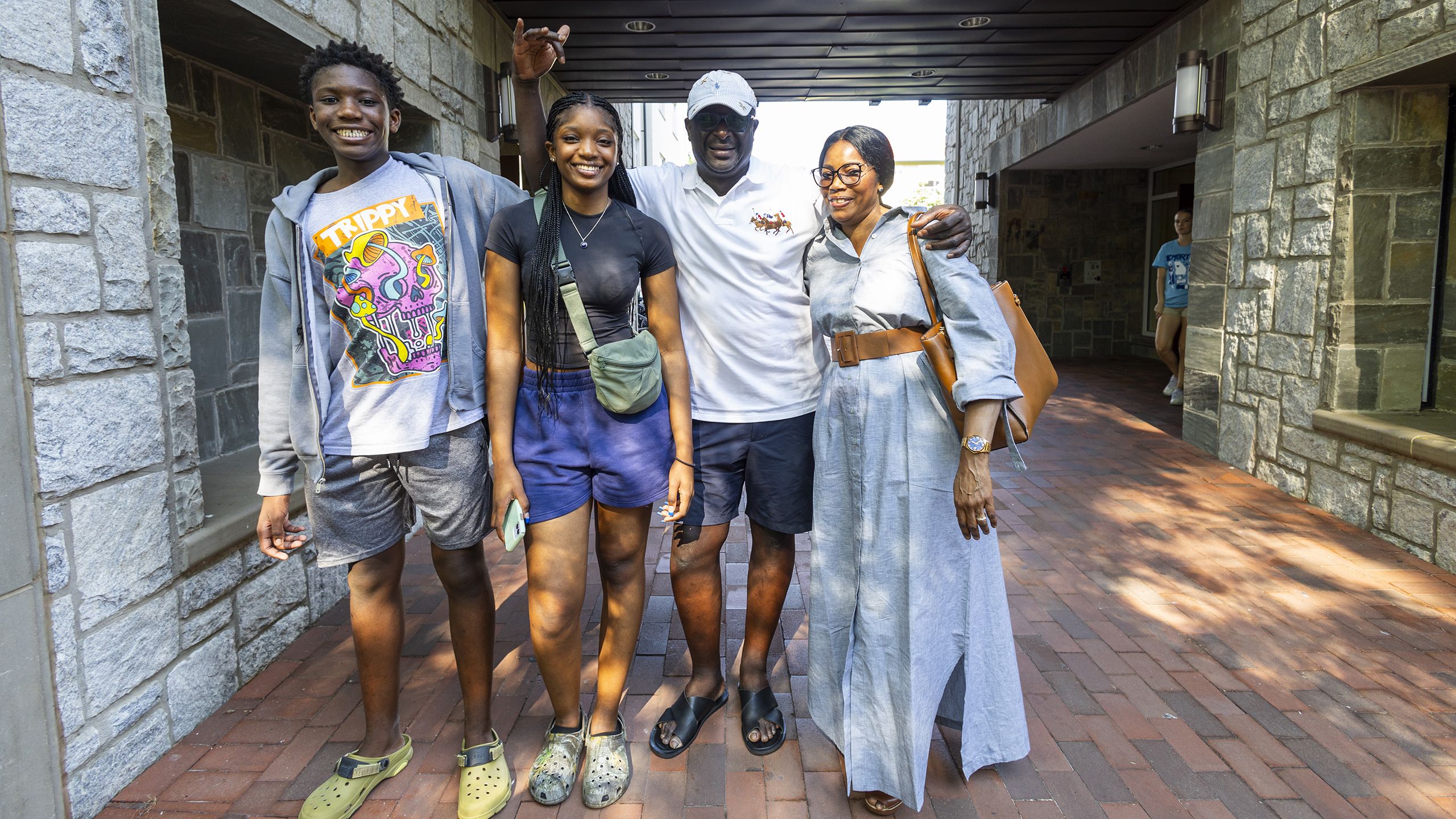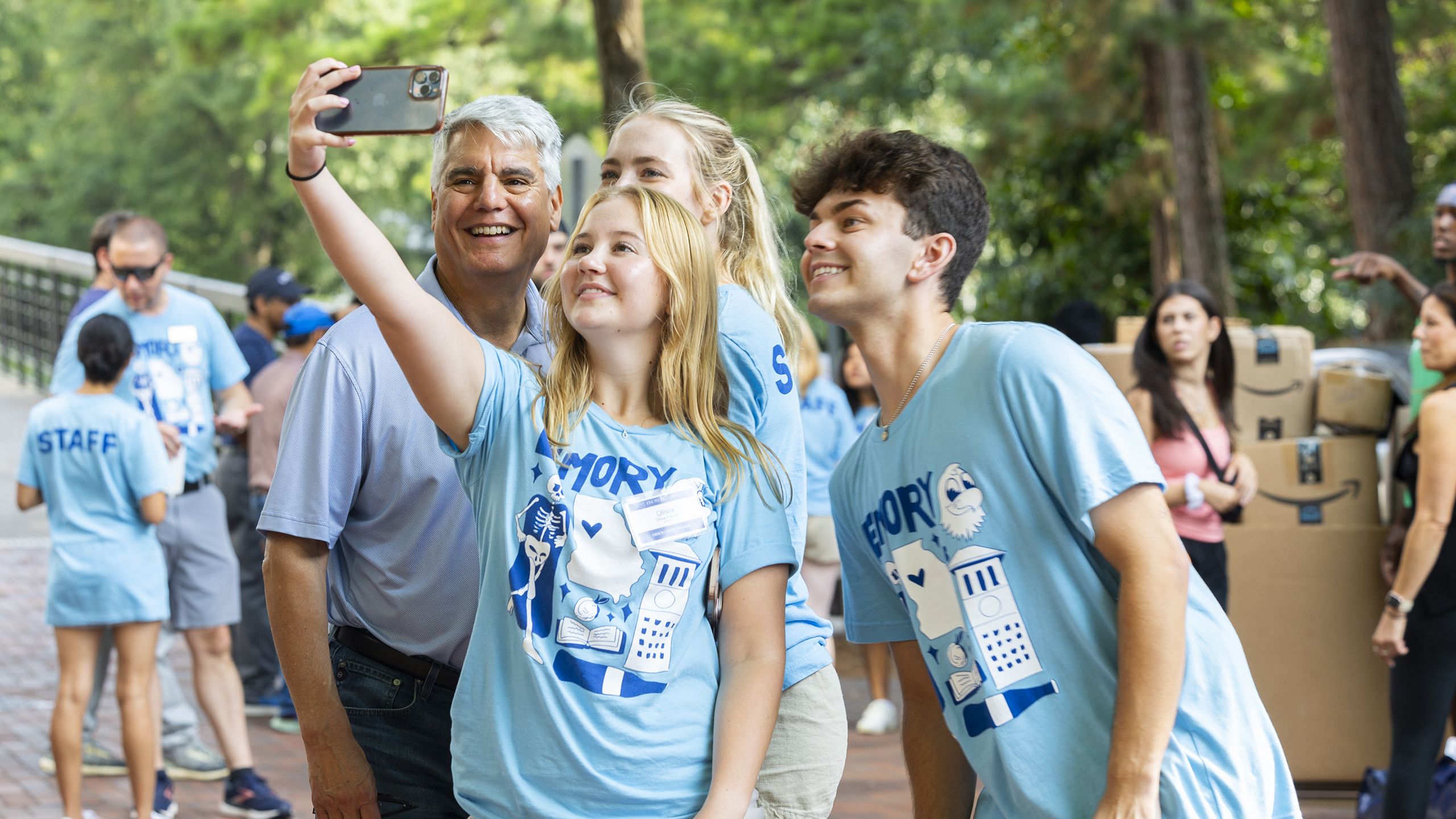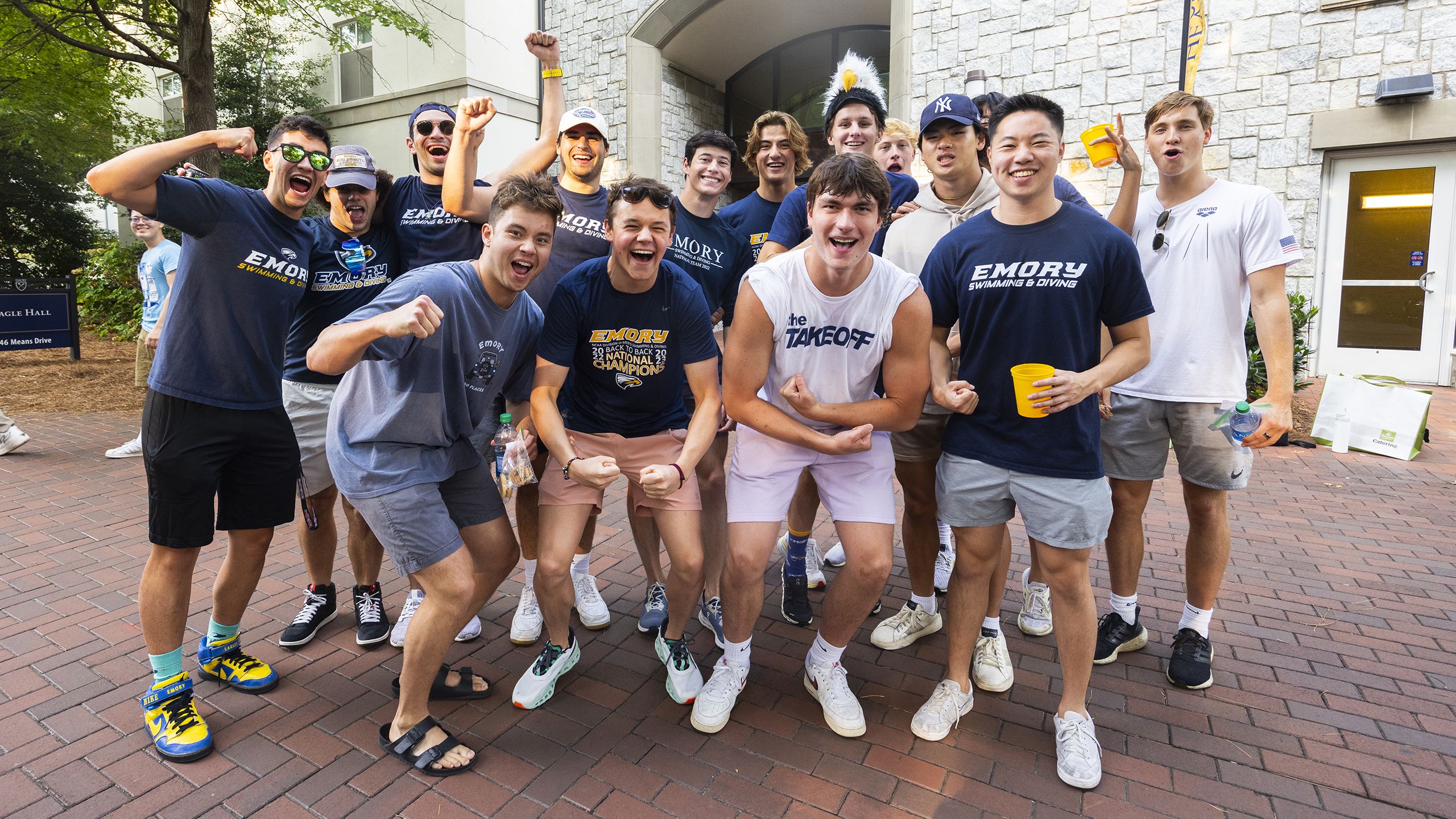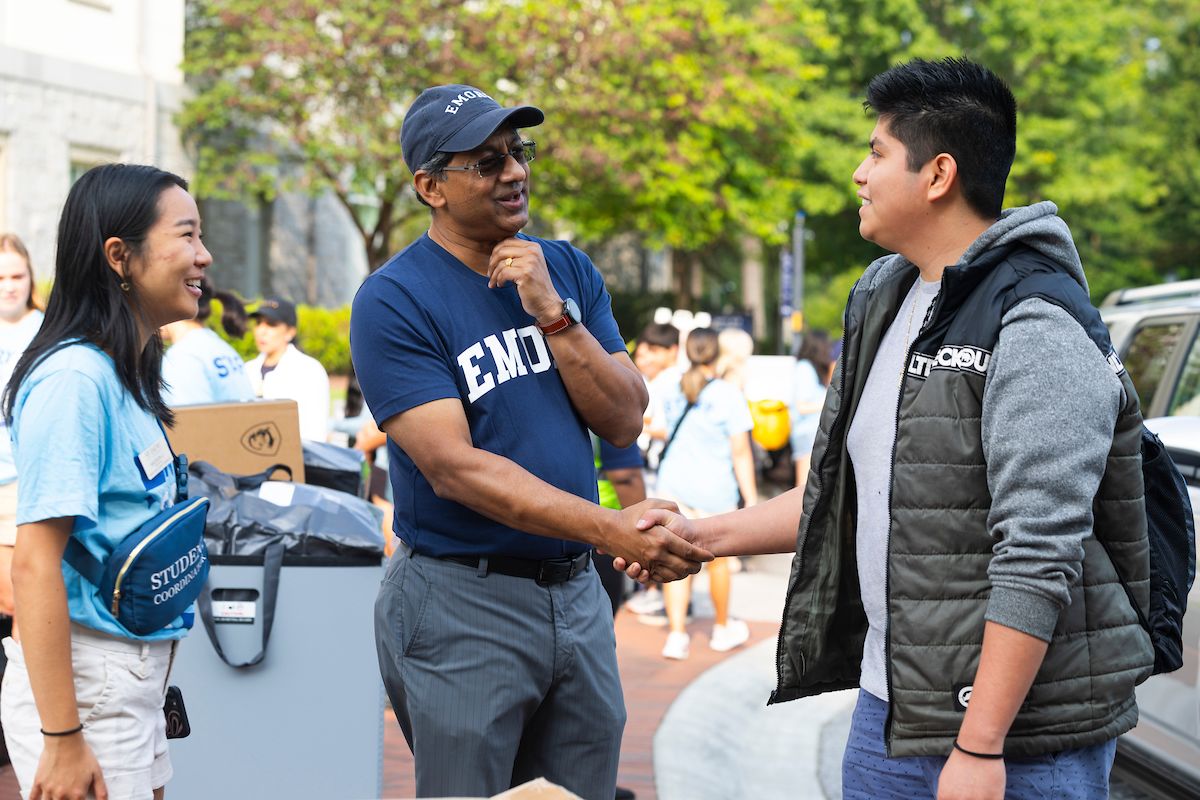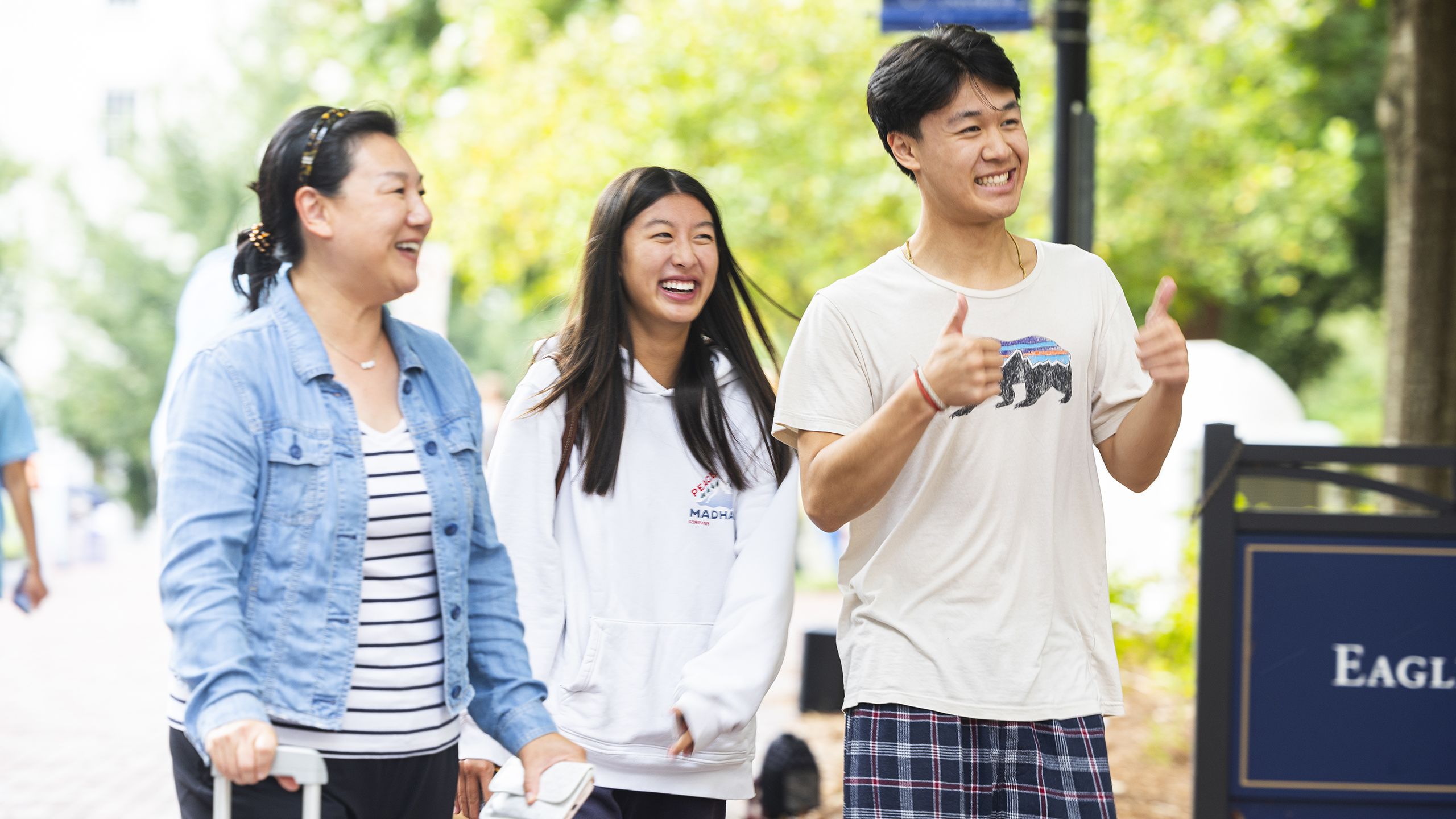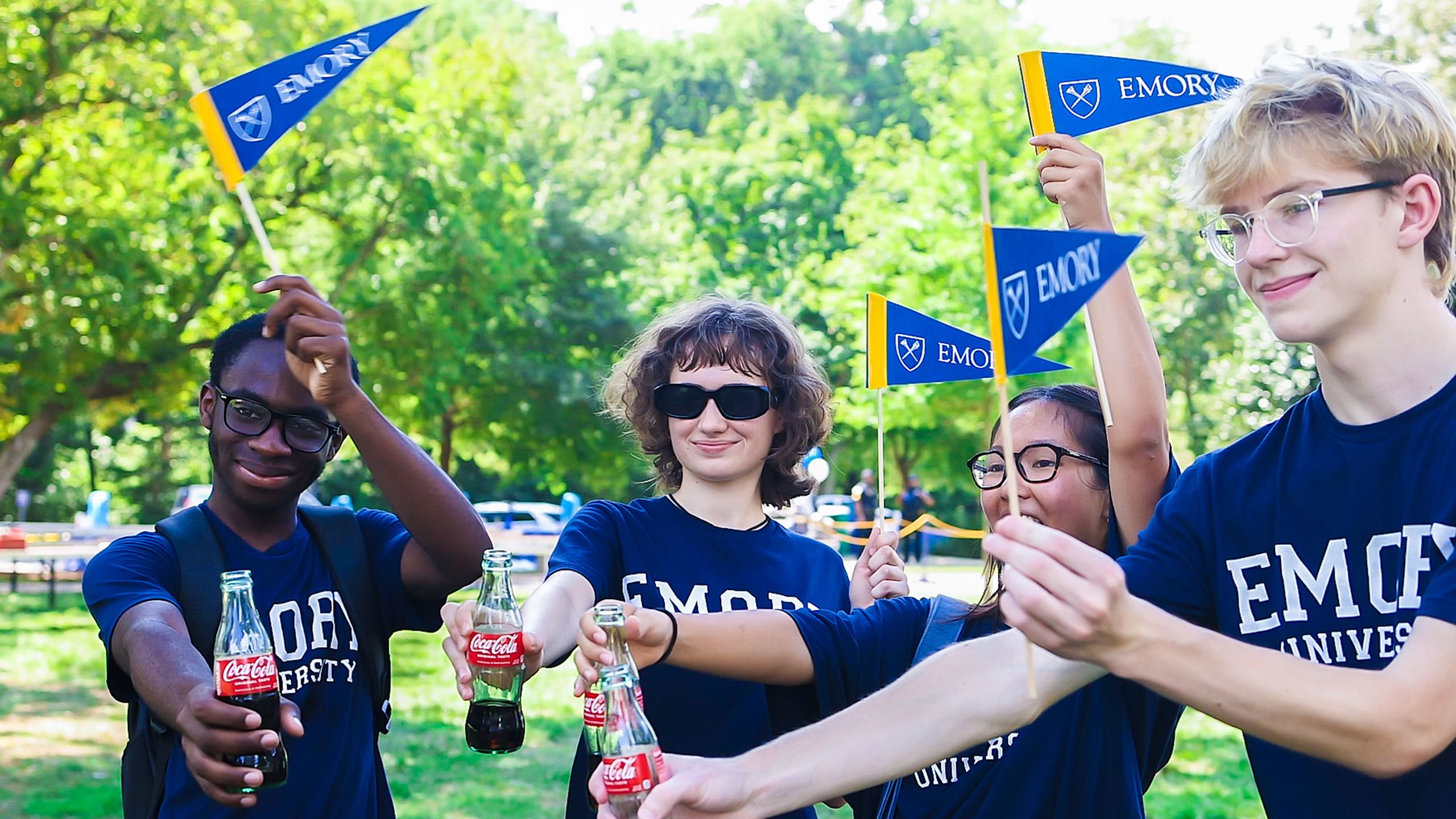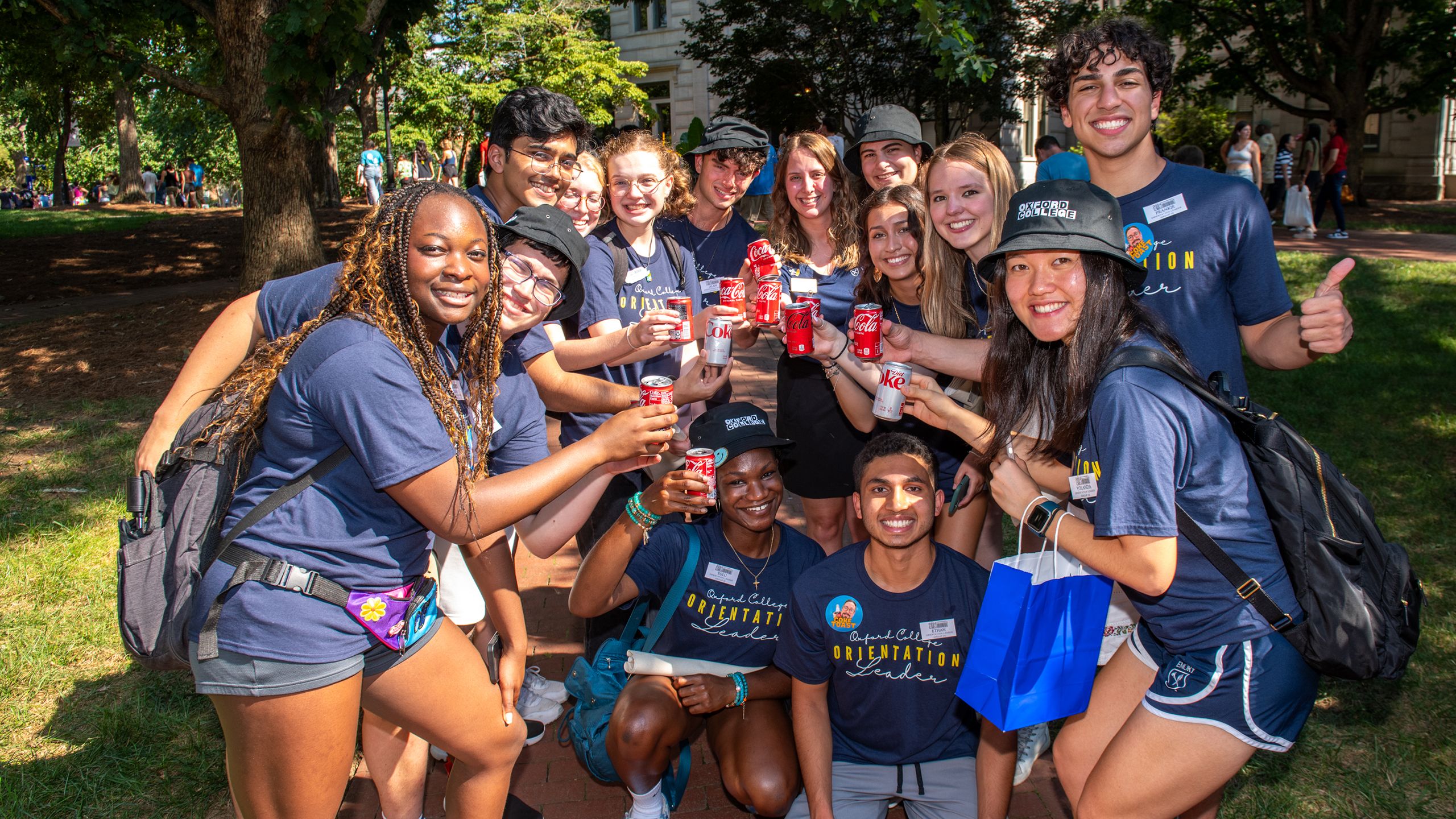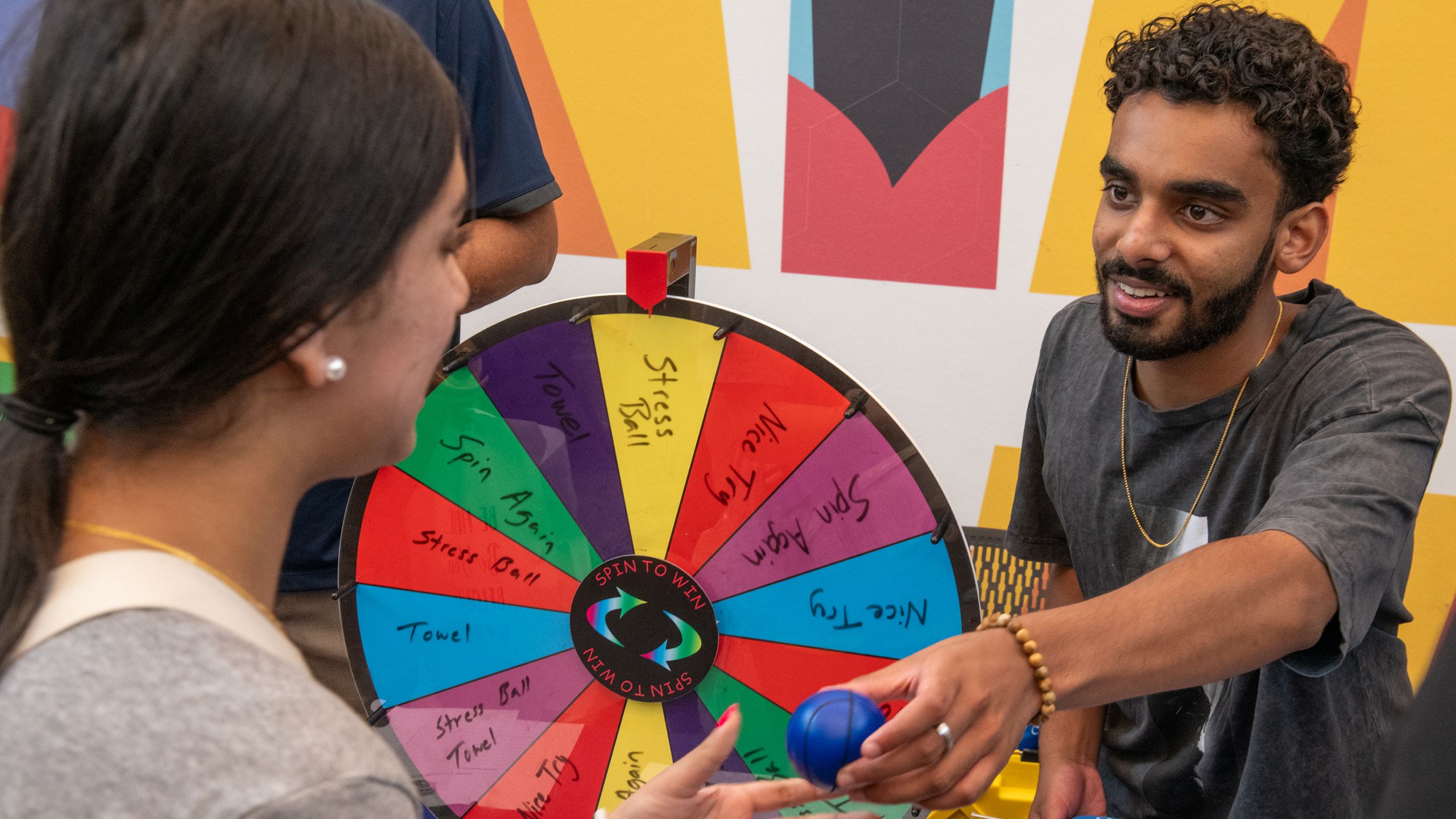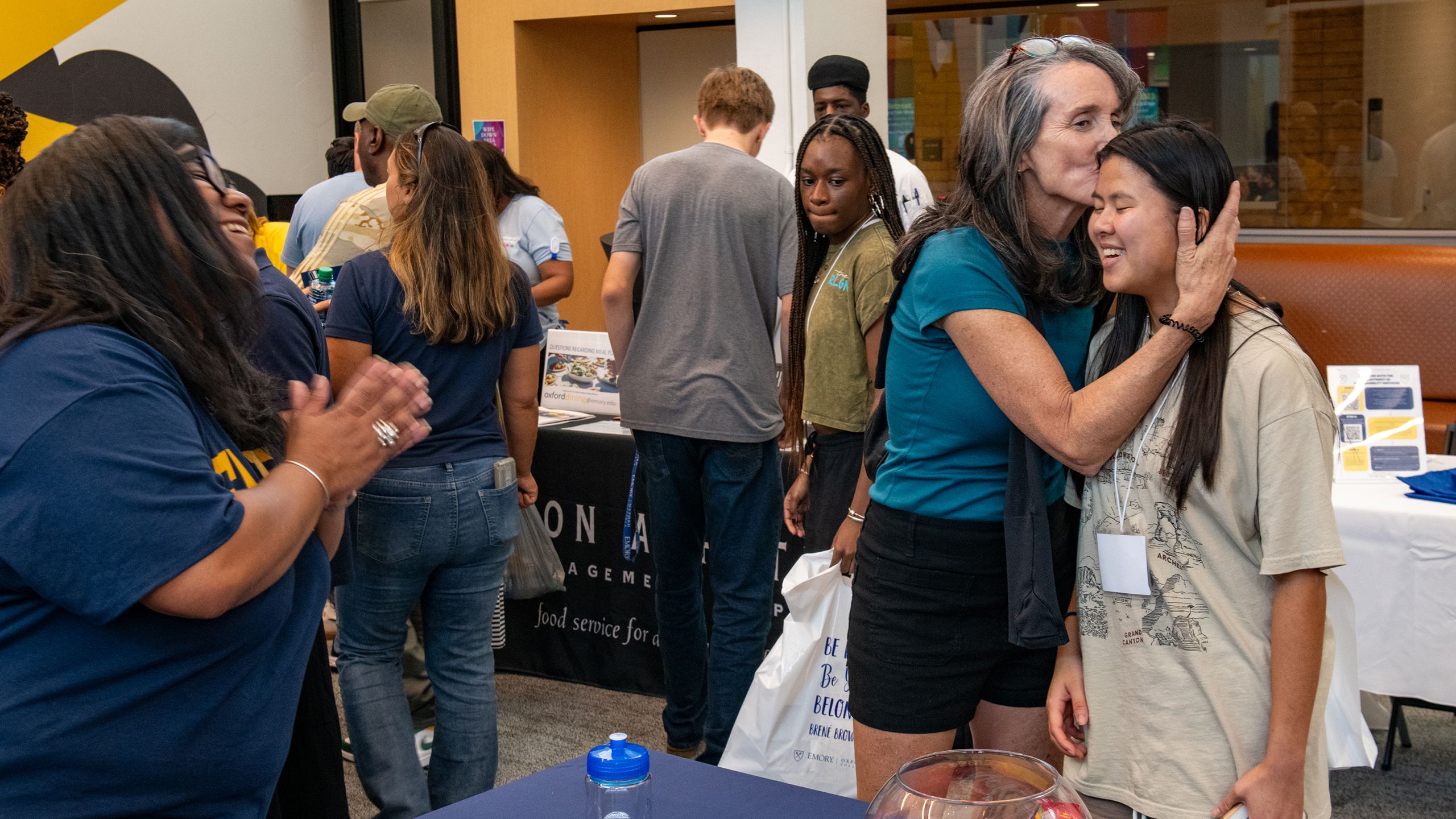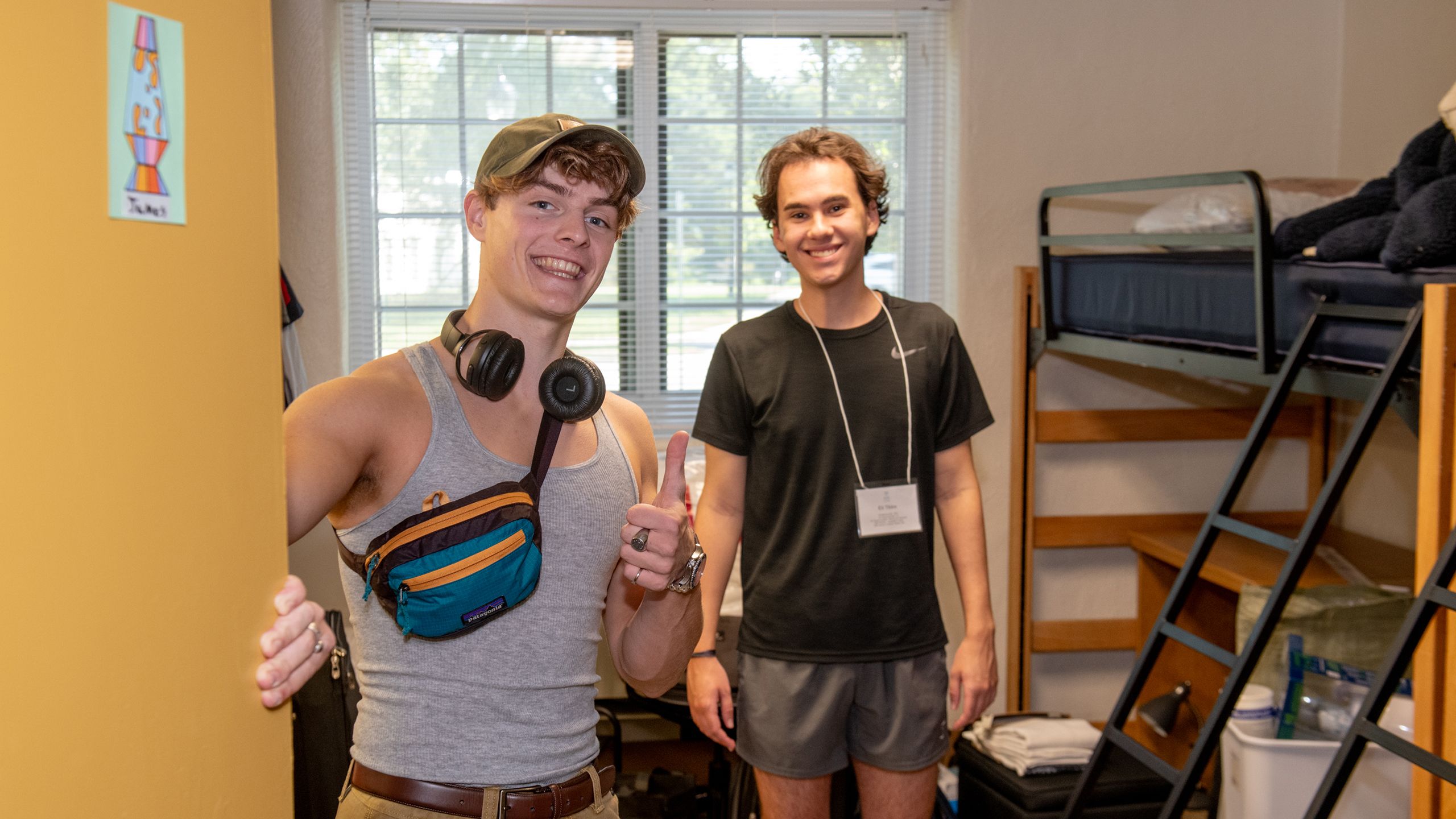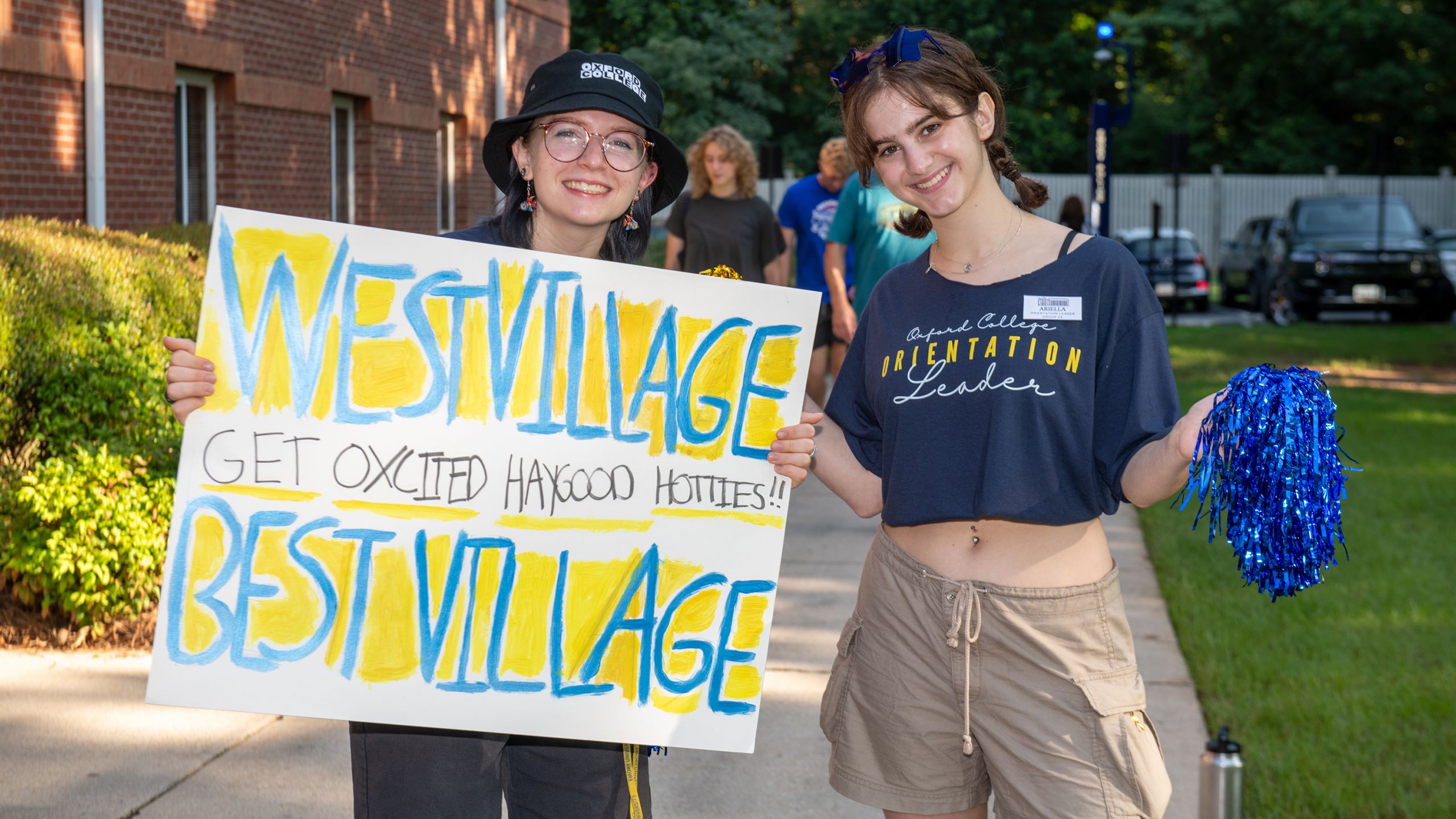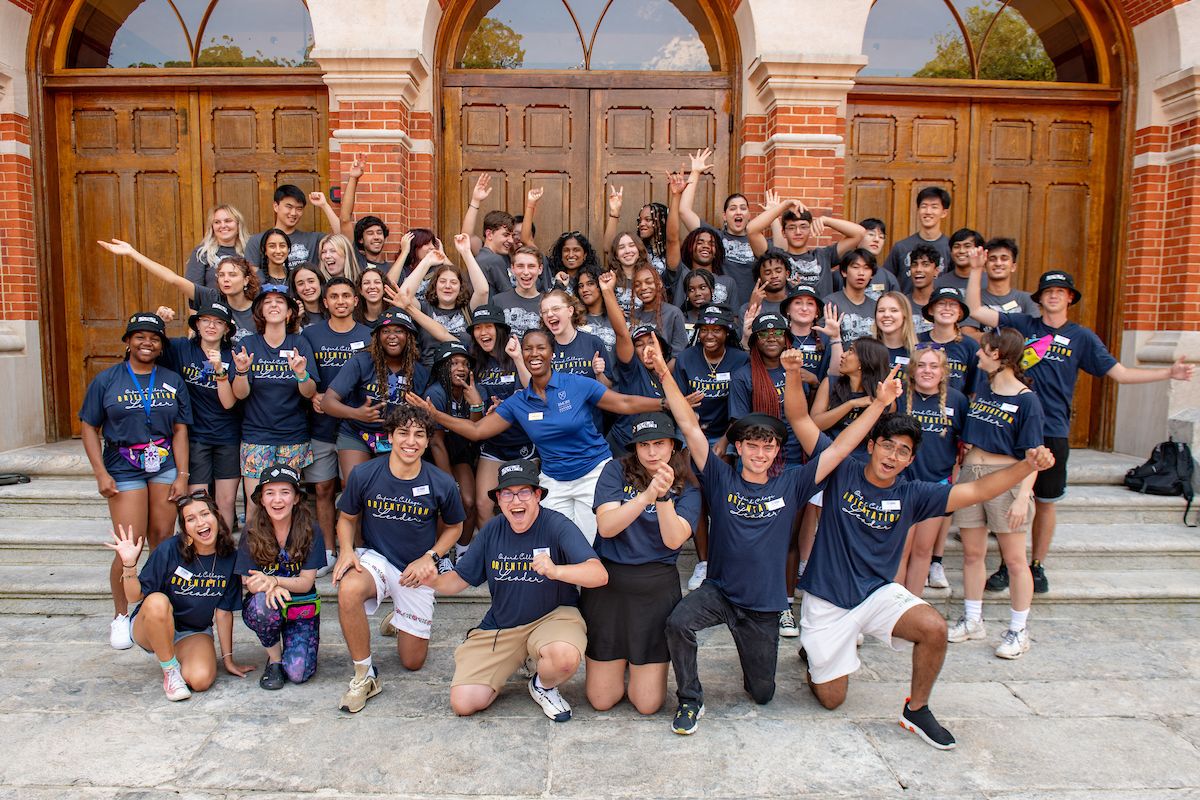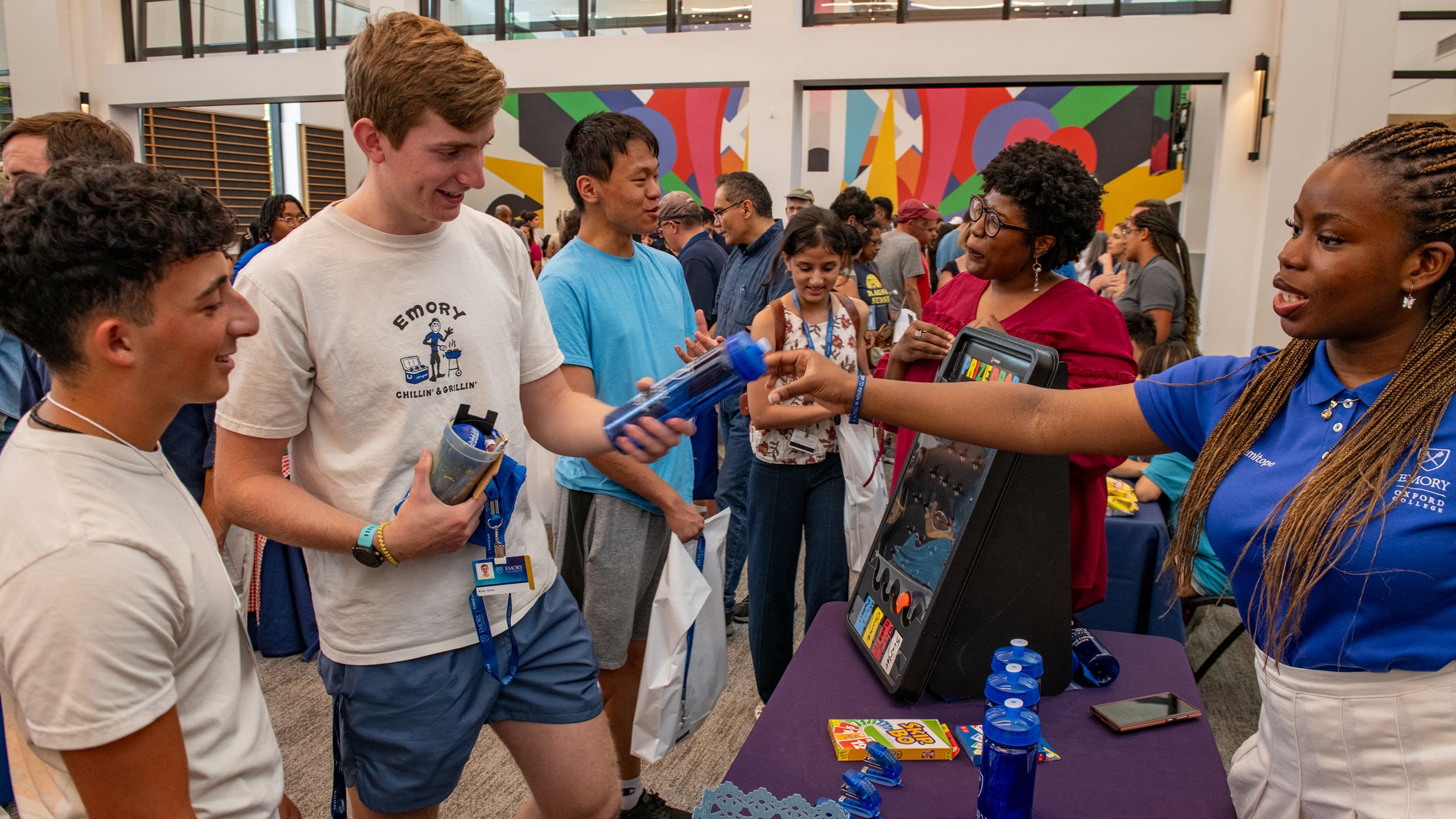 Item 1 of 7