FRESH HOPES
First-year Emory students share why they view the future with great optimism—and how they're filled with purpose to make the world a better place.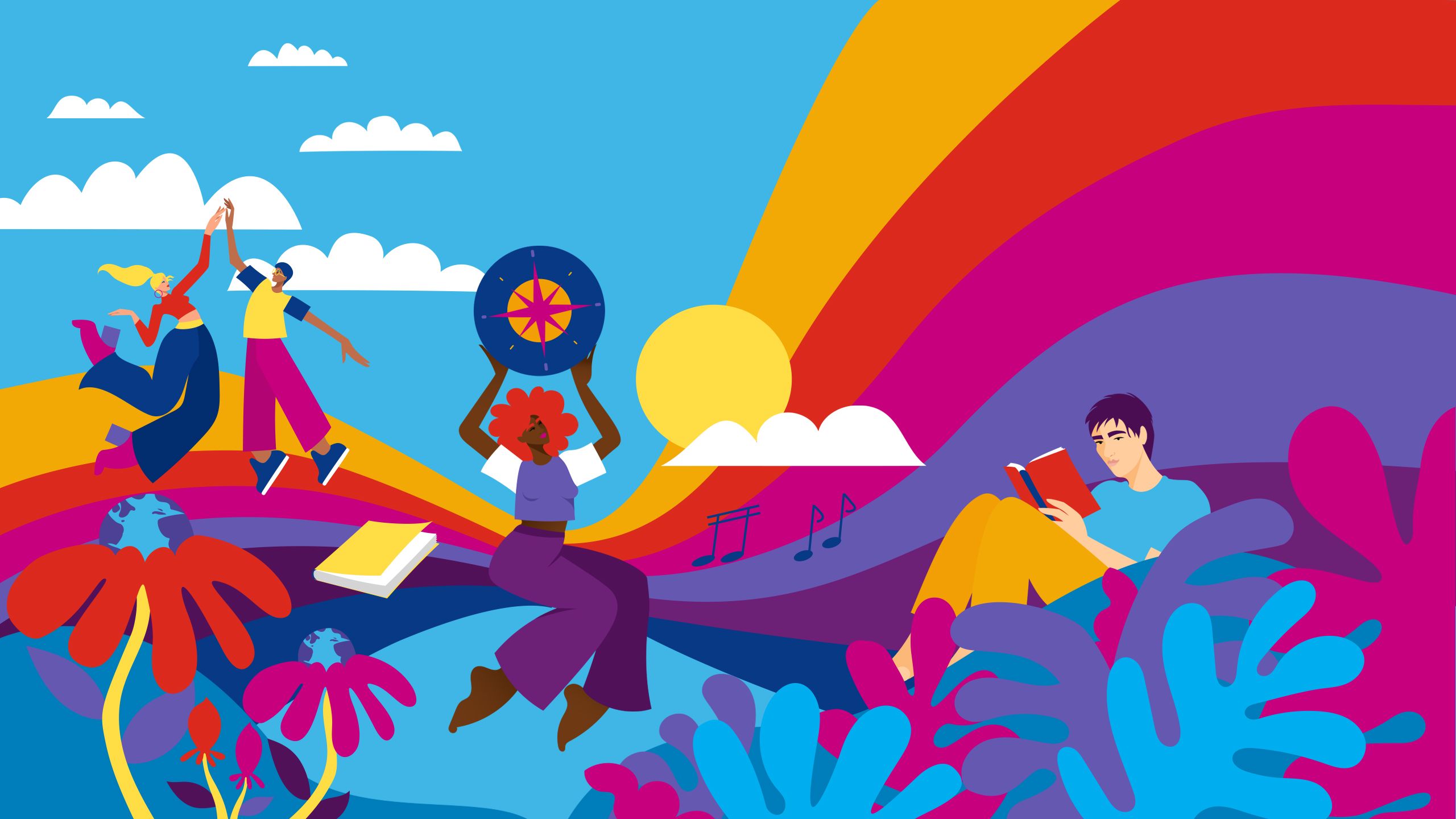 Students starting college this fall spent the bulk of their high school years shaken by a series of challenges that were unexpected and unprecedented. The outbreak of the COVID-19 pandemic and an abrupt switch to remote learning. Widespread social injustices and the resulting public unrest. Escalating political divisiveness and the rise of tangible threats to democracy. The reverberations of a major war and shifts in power structures globally.

Though they bear some emotional and mental scars from all that they've witnessed and directly endured these past few tumultuous years, these young adults still have somehow managed to emerge with a sense of hope and optimism about the future. They truly believe their generation is equipped to take on the hardships they're inheriting. And they're eager to right the world's wrongs, fix its problems, and reshape it in a more just and equitable way.

But don't just take our word for it. Meet 16 of the best and brightest first-year students in Emory University's Class of 2026. Hear what they have to say about their hopes and dreams of this next stage in their life, as they continue their journeys toward higher knowledge, independence, and purpose. With young minds like these, it's obvious humanity's future resides in good hands.

Profiles compiled by Roger Slavens. Illustration by Danii Pollehn. Photography by Kay Hinton. Design by Elizabeth Hautau Karp.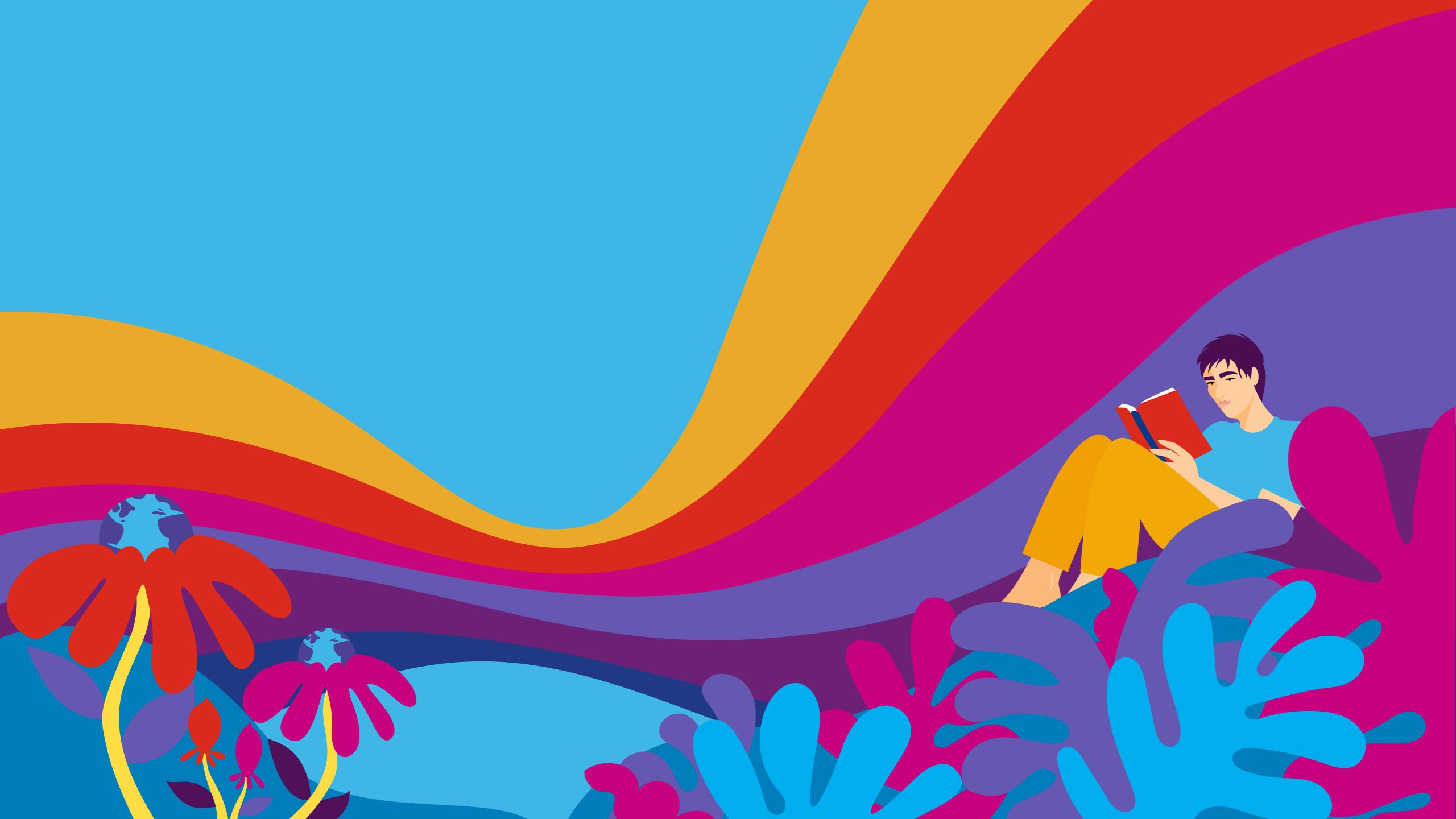 DARBY OSBORNE
Hometown: Sitka, Alaska / Emory College / Areas of Study: Political Science and International Studies
"My generation has definitely been through a lot—the pandemic, the threat of global warming, social and racial injustices—and at such an early age. But I think it's brought us closer together in many ways and has given us a special kind of resiliency. All we have been through and seen has enhanced our awareness of the issues facing the world, as well as our ability to fight back and try to shape a better future. I'm certain that Emory will help teach me and my classmates how to make a real difference."
You can't get much farther from Atlanta than Sitka, Alaska, in the United States, and Darby Osborne is eager to spread her Eagle wings at Emory. That's perfectly fitting, because for the past few years she's worked at her hometown's famed Alaska Raptor Center, which rescues and rehabilitates birds of prey native to the region. Osborne enjoys working for causes she believes in, whether it's leading a global warming protest at her high school, captaining her mock trial team, or serving as an executive board member of her local youth leadership committee. She's excited to study political science and international studies at Emory and to dive right into campus activism projects—which she hopes will help her deal with the culture shock of being in a big metropolitan area thousands of miles away from home.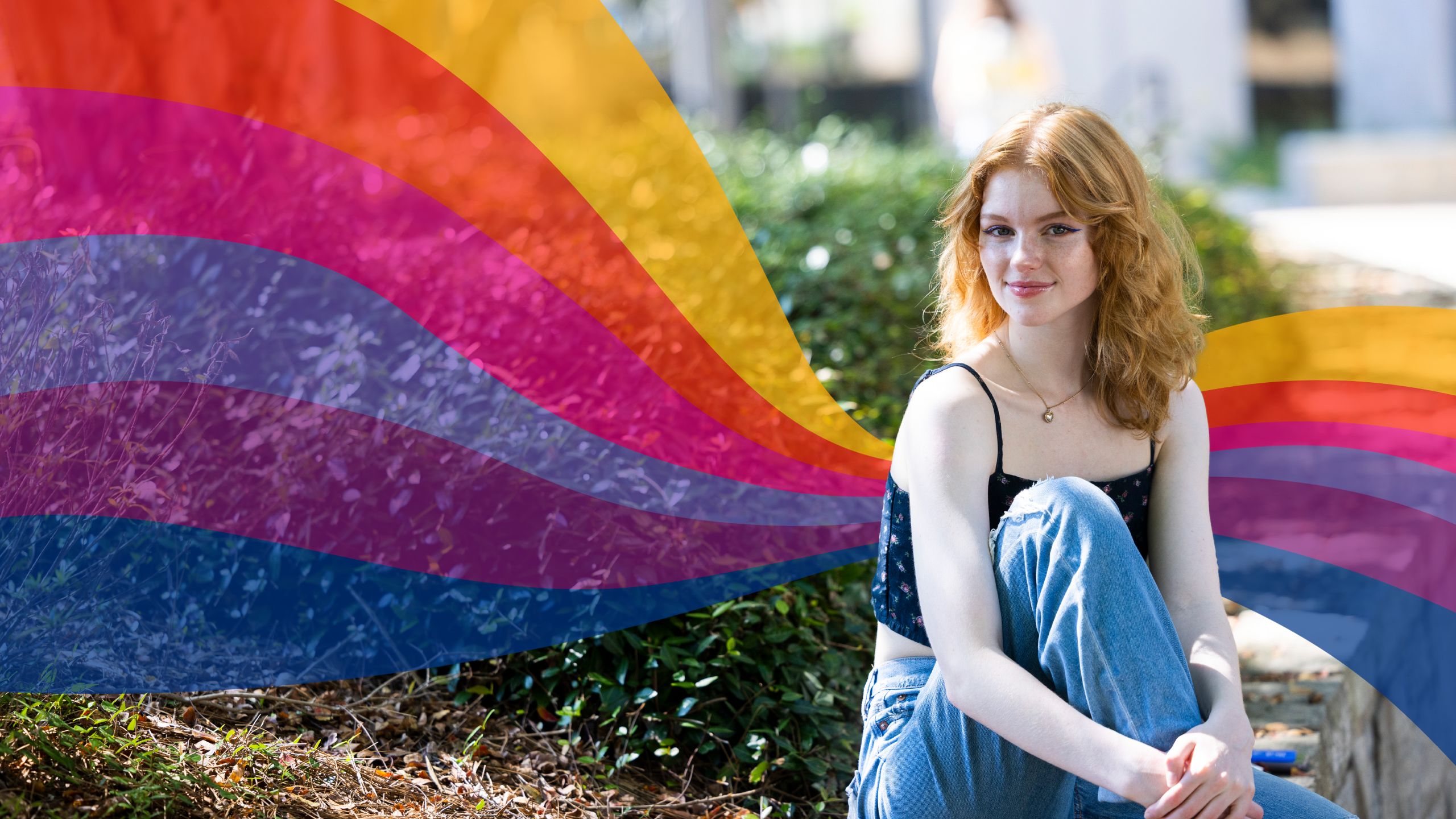 MALIA "MAZ" WAKESHO-AJWANG
Hometown: London, England / Emory College / Areas of Study: Computer Science and Mathematics
"One of the reasons I chose Emory was because of their support of student innovation and entrepreneurship—especially through hubs like the Hatchery. I'd also like to explore working in the social media space. I know social media is often seen as a negative, but I feel like my generation is poised to harness its full potential. These platforms have made us more aware of what's going on in the world—such as political oppression and the effects of climate change—and more connected to everything that's happening than has ever before been possible. At the same time, social media allows us to participate in the discussion, to be more vocal about what we want to change. I want to leverage its power to educate and to inspire others."
Just like she's learned to cope with nonepileptic seizures—a serious medical condition diagnosed while she was in middle school—Malia "Maz" Wakesho-Ajwang wants to help others overcome their life challenges. A dual citizen of Kenya and the UK, she lived in London during the pandemic lockdown and got into coding during her free time, discovering that she had a talent for it. Wakesho-Ajwang started working on an app to improve English literacy after learning that one out of six adults in the UK is functionally illiterate. She hopes to keep building the app while studying computer science at Emory, where she's excited about the rigorous learning environment and university's commitment to helping humanity.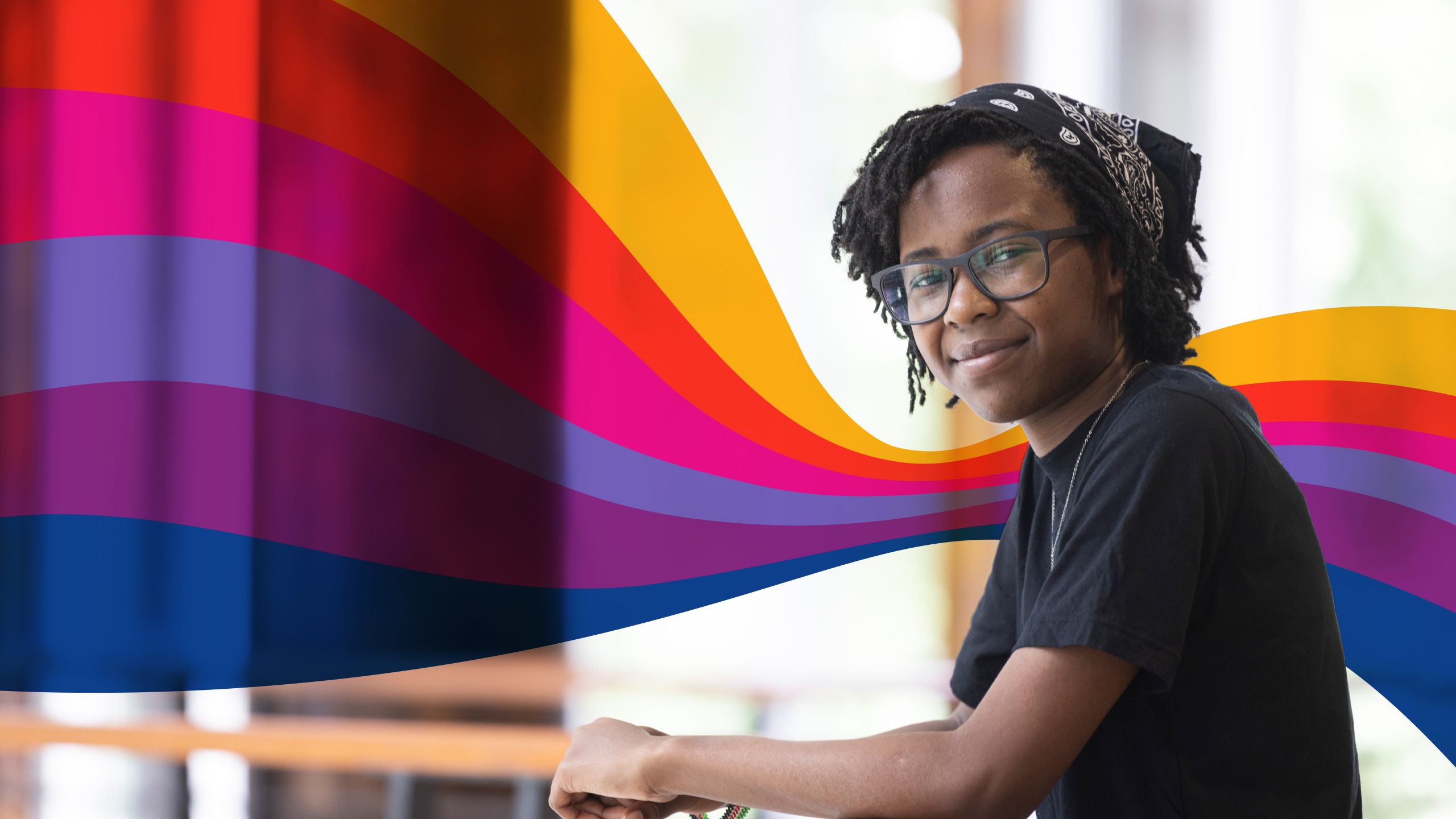 MICHAEL EKERUE
Hometown: Kinshasa, Democratic Republic of the Congo (DRC) /
Emory College / Area of Study: Business
"Despite the problems that plague the world today, I still believe there are limitless opportunities on the horizon for me and my generation to make a lasting impact. Over the past several years, I've learned to remain open-minded, stay dedicated to my goals, and always be prepared to adapt. At Emory, I'm looking forward to further exploring my academic interests, and I'm hopeful that the university will help me to grow as a person and allow my ideas to flourish."
In his first 18 years of life, Michael Ekerue has lived in six different countries—Switzerland, Nigeria, Indonesia, Germany, the US, and the DRC—and has learned to speak four different languages. Though it hasn't been easy to constantly move around, Ekerue says he cherished the chances he's had to immerse himself in so many different cultures and meet people from all walks of life. This fall, he's embracing a new journey in a new place—excited to live in a thriving city and study in a rigorous, collaborative environment.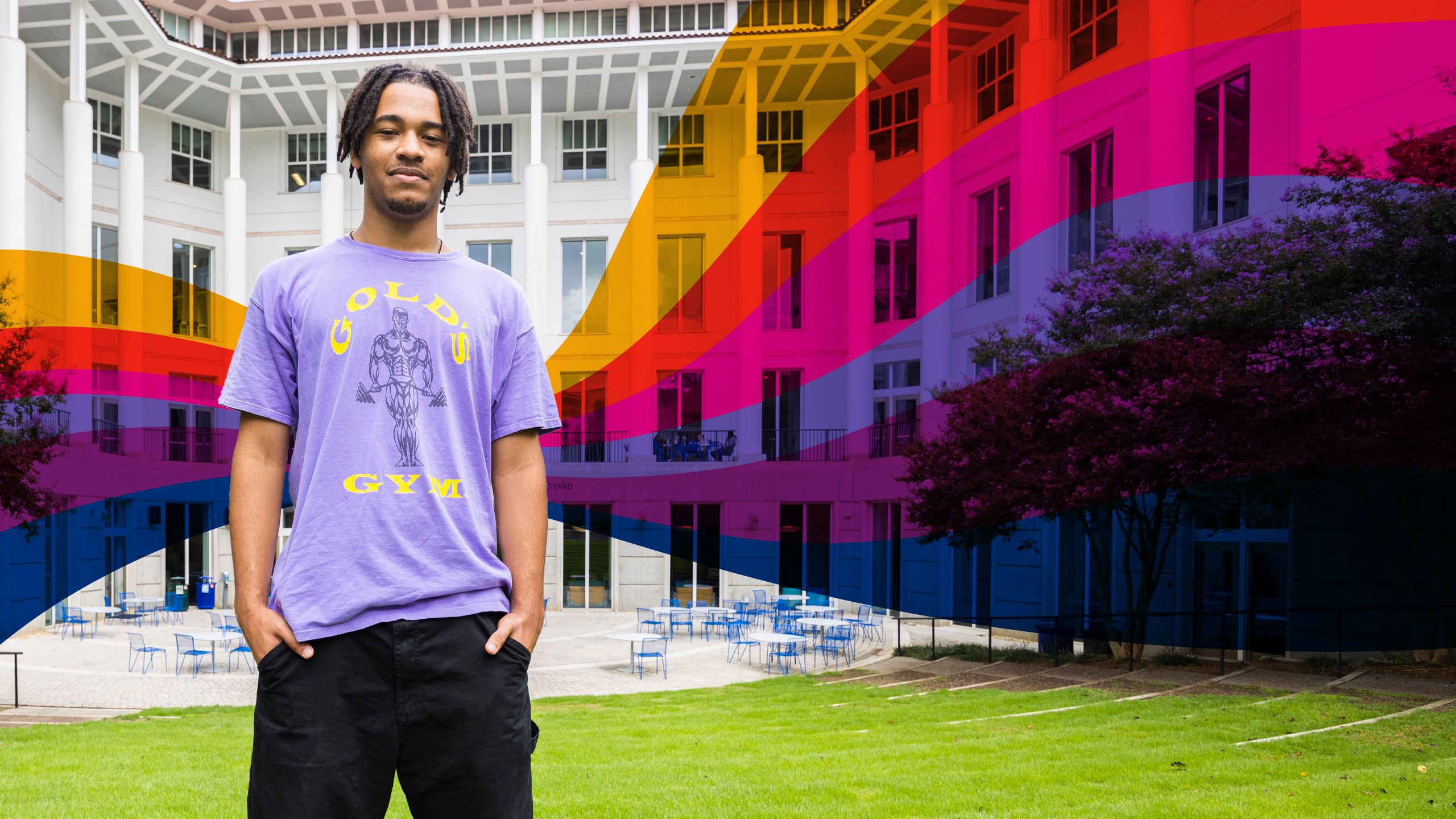 ELIZABETH BRUBAKER
Hometown: Charlottesville, Virginia / Oxford College / Woodruff Scholar / Areas of Study: Political Science and International Studies
"My academic interests lie in the field of public service and policy, more specifically serving communities typically under-represented or ignored by policymakers, whether that be racial, gender, religious, or other oppressed groups. At Emory, I want to build up my knowledge and skills to obliterate biased social and economic privileges through a commitment to progressive change for the common good. I also want to explore how politics intersect with different fields of study. I've learned firsthand that it takes an army of advocates from diverse backgrounds to draft policy that addresses the roots of specific issues."
For years, Elizabeth Brubaker's belief that only adults could make political change held her back from taking action. But as Brubaker watched politicians mishandle issue after issue leading up to the 2020 national elections, she grew frustrated and decided to find out what she could do about it, even if she was just a teenager. She joined Generation Ratify's Lobbying Collective, a youth-led movement to ratify the Equal Rights Amendment, and became an advocacy leader and even helped draft soon-to-be-introduced legislation for the Virginia General Assembly. Now a first-year Woodruff Scholar at Emory's Oxford College, Brubaker is excited to be among like-minded students eager to follow a purpose-driven life.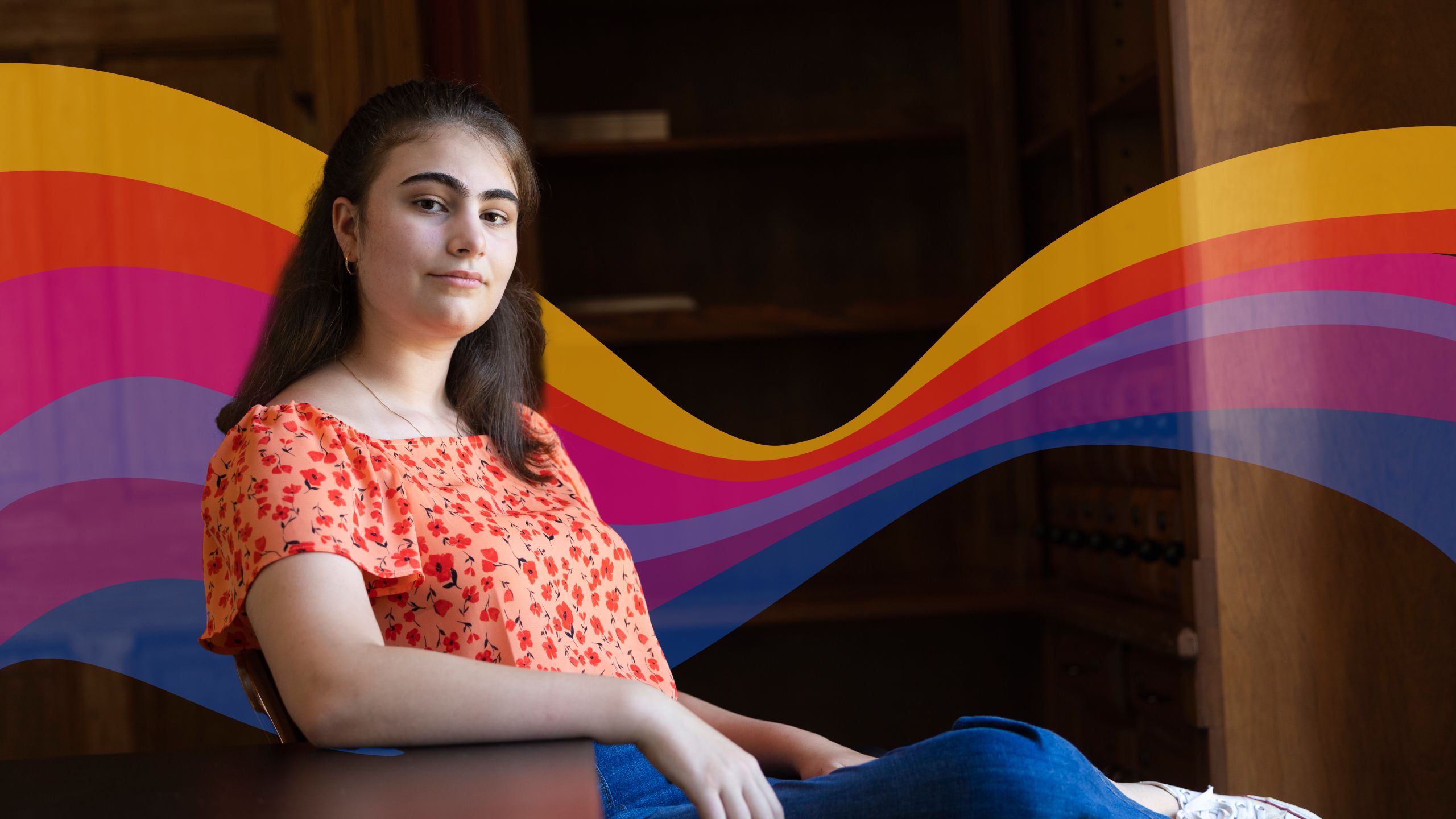 ISABELLA ADEOLA
Hometown: Little Rock, Arkansas / Oxford College / Woodruff Scholar / Areas of Study: Neuroscience and Pre-Med
"I've always been interested in the brain—the scientific, biological part. Since there's so much about the brain that we don't know about, I've always wanted to study it. It's such an amazing, intricate part of the human body. I want to unlock its secrets. At the same time, I always want to move towards increasing my knowledge and synthesizing the ideas I'm passionate about to make an impact in the world, because that's what makes me feel most human. I think Emory has the resources I need to achieve my goals—the expertise in neuroscience, the emphasis on the humanities and ethics, the cutting-edge approach—all wound together. It will allow me to dedicate myself to using bioethics to center medicine and health care around the human being."
You could call Isabella Adeola something of a brainiac. And not just because she's smart—she is, of course—but also because she's fascinated by that complex organ that resides in our craniums. A daughter of Nigerian immigrants who moved to the U.S. in the 1990s and eventually settled in the South, Adeola is a first-generation American who plans to pursue pre-med and neuroscience studies as a Woodruff Scholar at Emory's Oxford College. Her interest in medicine isn't strictly biological; she's also very keen on its ethics and social determinants. Adeola believes it's important not to treat humans as just their biological parts, but also who they are and what they are going through—psychologically, sociologically, and financially. For her, Emory represents everything she wants to guide her through the next big steps in life.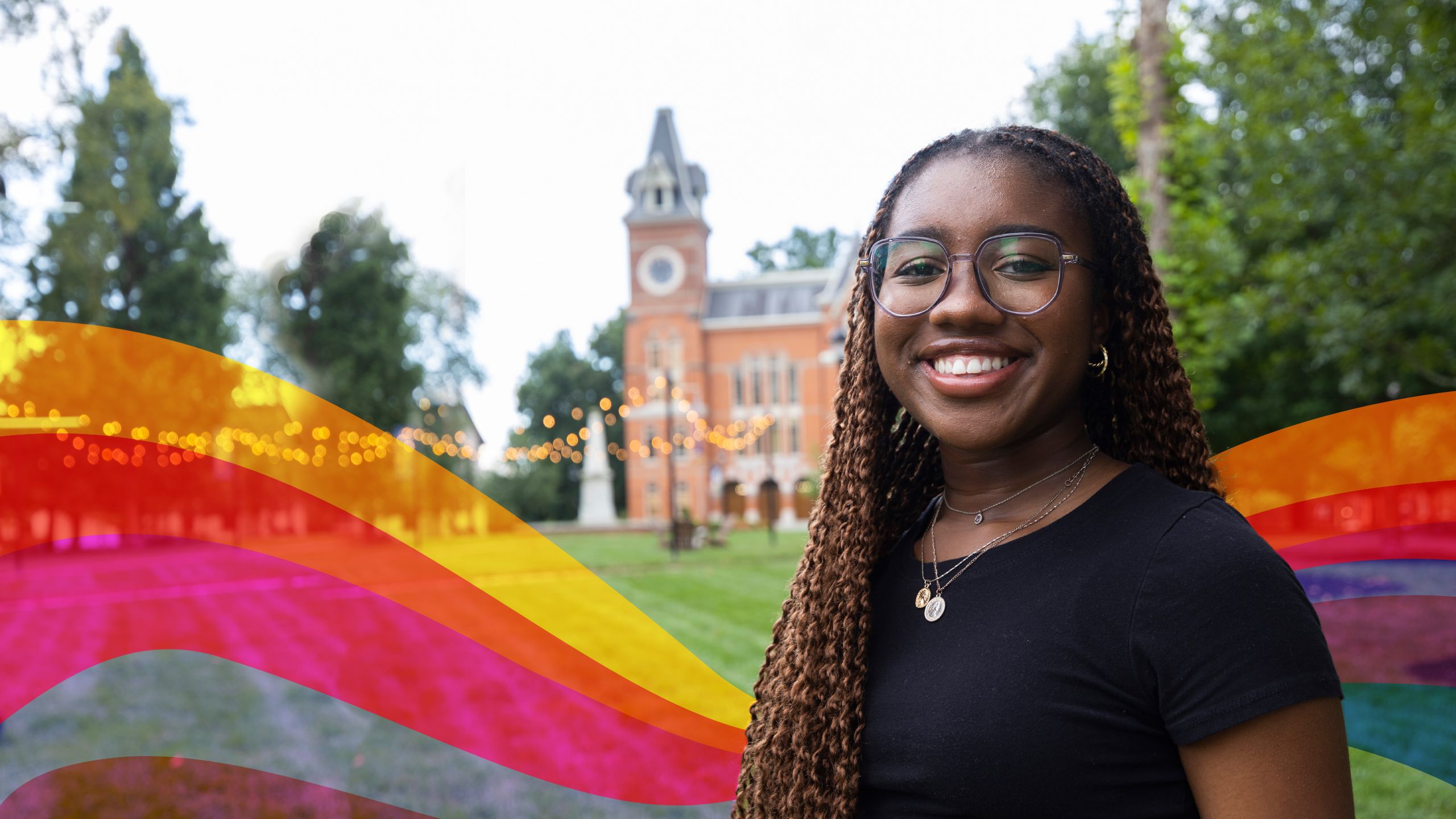 ANTHONY VARGAS
Hometown: Woodland Park, N.J. / Oxford College / Areas of Study: Pre-Med, Film and Media Studies, Writing
"Many people believe that today's youth are going in all directions but the right one. They're wrong. When we focus our efforts, our generation will blaze new trails in helping humanity down the right path—one that's focused on equity and uplifting everyone. I personally hope that I can learn and grow at Emory to become a model of leadership, mentorship, and reliability dedicated to helping others in need."
Anthony Vargas grew up in New Jersey as part of a family of Puerto Rican and Italian descent, his life filled with hearty meals and vibrant culture. He applied to Oxford College at Emory because the moment he stepped foot on campus, he felt like it was going to be his home away from home—one that would expose him to diverse new cultures and allow him to pursue a wide range of studies. He's drawn to the medical field, but also is passionate about film and writing, all three areas where he can make a positive impact on others. In high school he focused a lot of his attention on community service and founded several student clubs, and he's excited to get involved in the Emory community.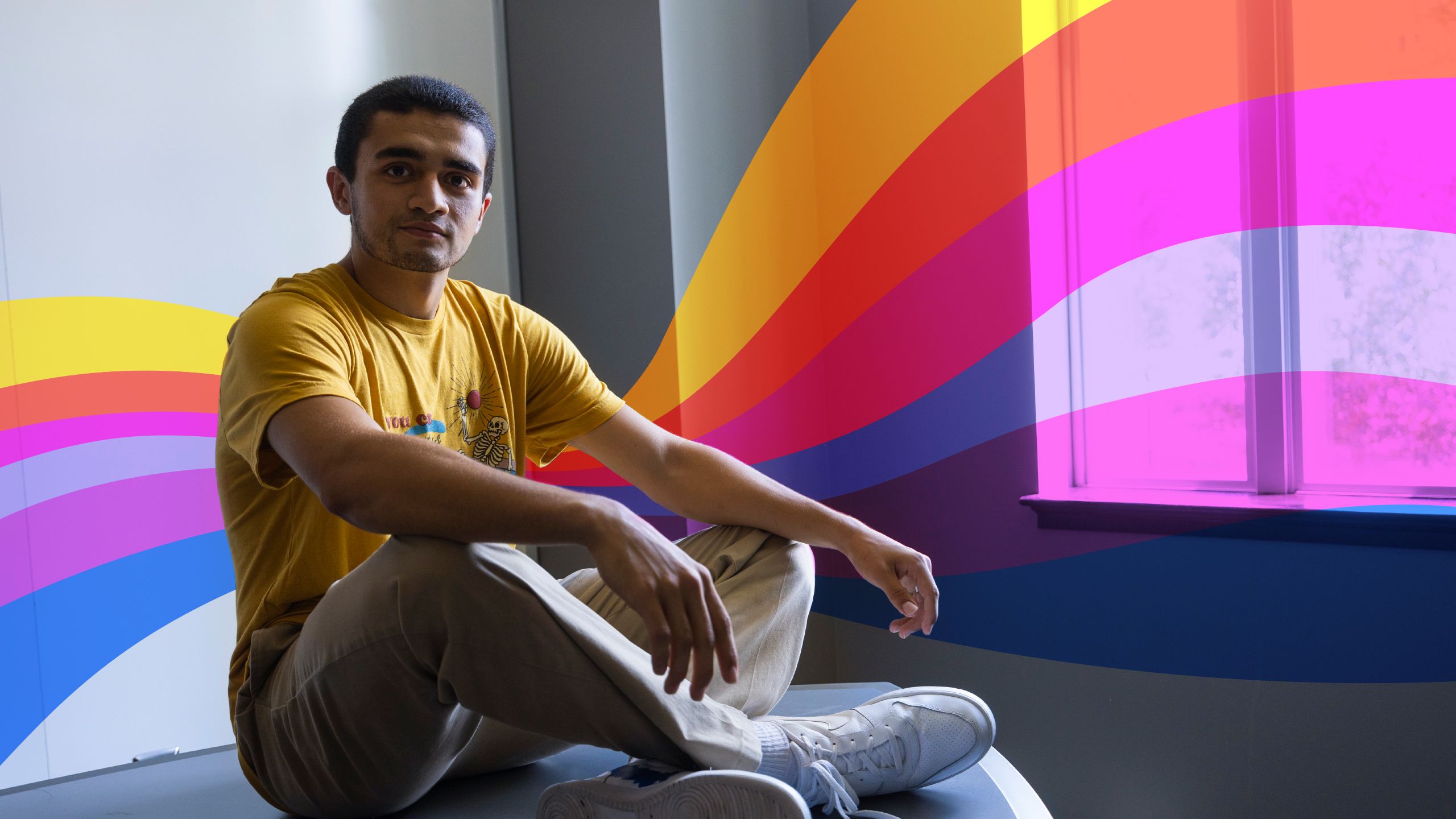 BRIGID MAY
Hometown: Holly Springs, North Carolina / Emory College / Woodruff Scholar in Music / Areas of Study: Music Performance, English and Classics
"I want to make a difference in this world. I want to influence people through music and writing, move them to tears and smiles and life-changing inspirations. At Emory, I've already made many friends who want to create that same kind of impact. It gives me so much hope that to be at an institution that inspires change-makers and supports a community of young people who want to learn and grow together—not just in exploring one narrow field, but multiple passions at once."
Brigid May just oozes creative talent. She is an accomplished harpist who performed with the North Carolina All-State Honors Orchestra and attended Interlochen Arts Camp. And she's an equally adept author, serving as president of her high school writing club and publishing her work with the North Carolina Poetry Society. She's passionate about LGBTQ+ rights and looks forward to connecting with Emory's queer community. Though a Woodruff Music Scholar, May plans to study English and the classics in addition to music performance at Emory College.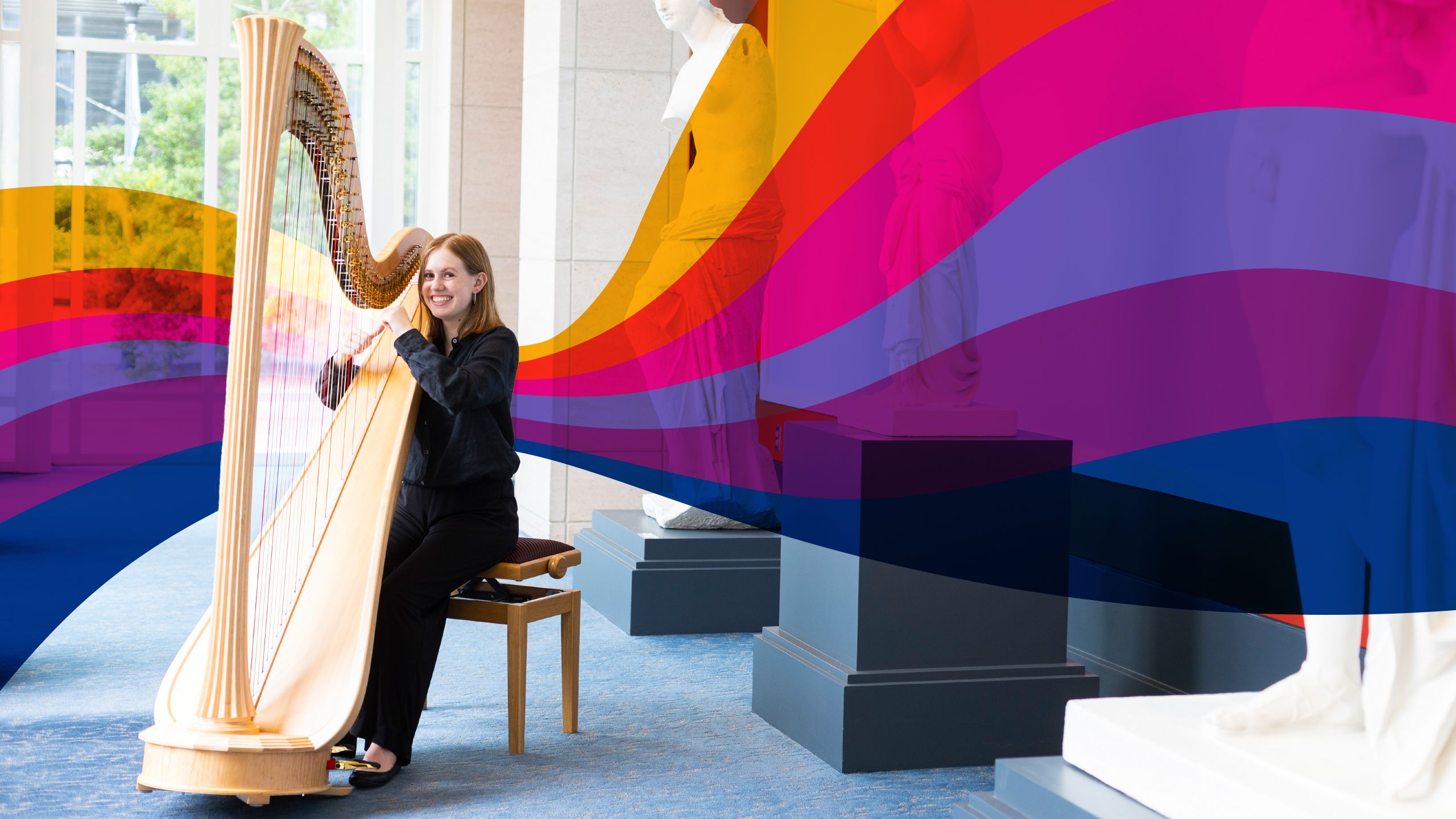 JACKIE ZHOU
Hometown: Shanghai, China / Oxford College / Areas of Study: Sociology and Pre-Law
"As a future public interest attorney, I want to fight for women's rights and changing social conventions, helping more women leave the household and realize dreams beyond raising children. Volunteering at the Shanghai Legal Aid Center opened my eyes to the fact that the actual application of justice wasn't always just—and I want to play a role in changing the way legal systems work for the better. So far at Emory, everyone I've talked to so far seems to have similar passions and interests, and they're not looking just to train for their careers or jobs, but become better people."
For a long while, Jackie Zhou feared that she would have an obligation to prioritize family—and the traditional roles of being a housewife in China, where she lived for the first 15 years of her life before coming to the US to attend high school. Fortunately, her mother and grandmother guided her down a different path. They encouraged her to become diligent and independent, and to seek out opportunities for growth they never had. It's Zhou's goal to take full advantage of what these two strong women gave her and pay it forward. At Emory's Oxford College, she plans to study sociology and philosophy to prepare for a career in law.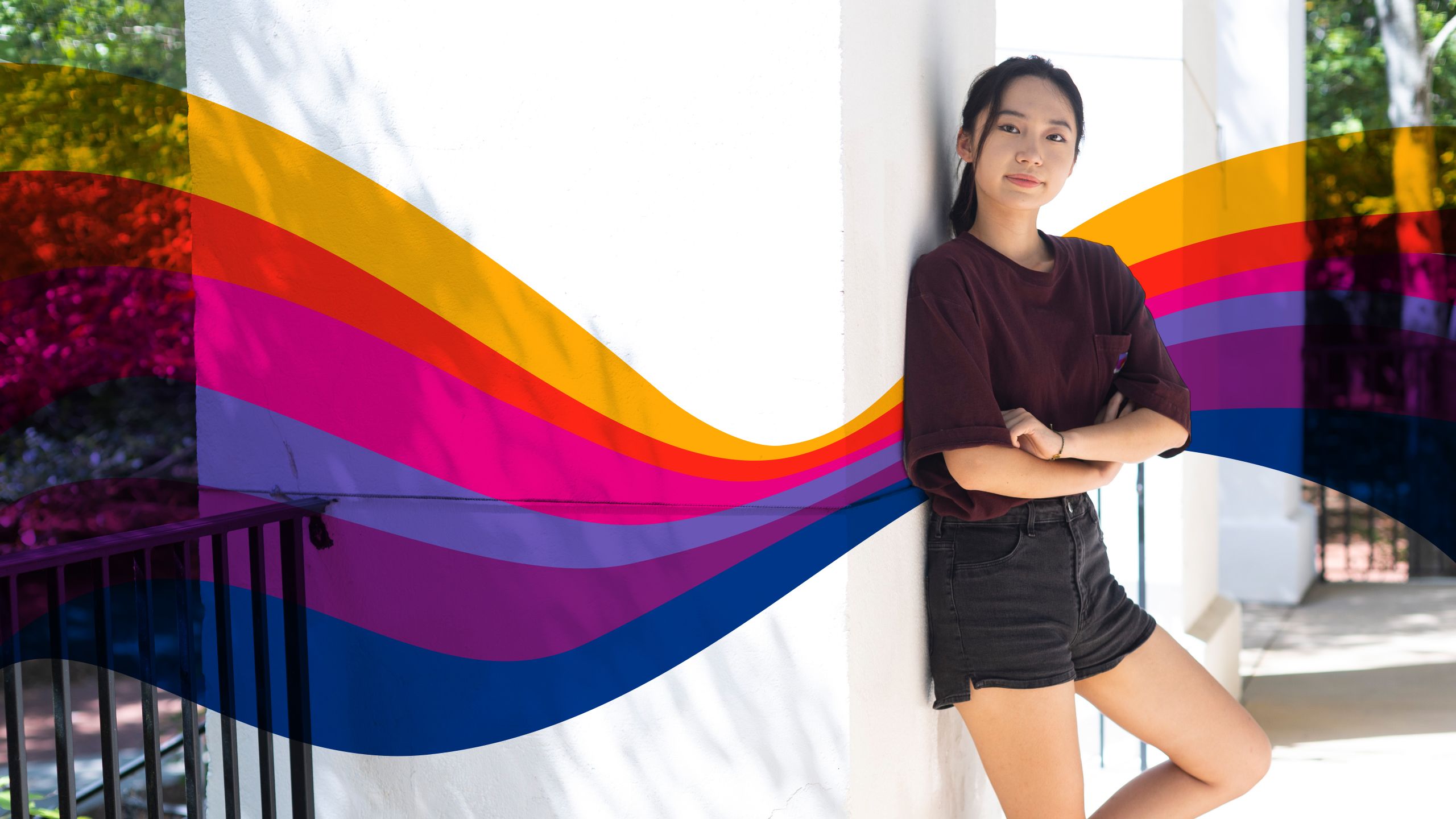 LUCAS LOBO
Hometown: Towson, Maryland / Emory College / Woodruff Scholar / Areas of Study: Math and Quantitative Sciences
"Data and statistics have become an increasingly large part of society. In my studies at Emory, I want to see the ways in which data and numbers can influence society for the better—and not just in things like technology and business, but also social justice and public policy. Ideally, eventually, I want to be able to use my study of math and economics and data to help organizations like CASA to succeed."
What brought Lucas Lobo to Emory was a matter of debate—a topic he excelled in at Calvert Hall High School in Towson, Maryland. Lobo is a Woodruff Scholar in Debate at Emory College, where he hopes pursue studies in quantitative sciences. He's proud of his Hispanic heritage—his mom's parents are from Cuba, his dad's father is from Spain and his dad's mother is from Chile—and that intersection of his identity and love for debate has opened up avenues of self-reflection. Despite its adversarial nature, Lobo says debate has made him a more empathetic individual. That empathy led him to start a high school chapter of CASA, a national nonprofit that helps expedite the processes of the foster care system. Lobo aims to soon connect with the Georgia CASA effort, and he also wants to help with other social justice efforts at Emory, too.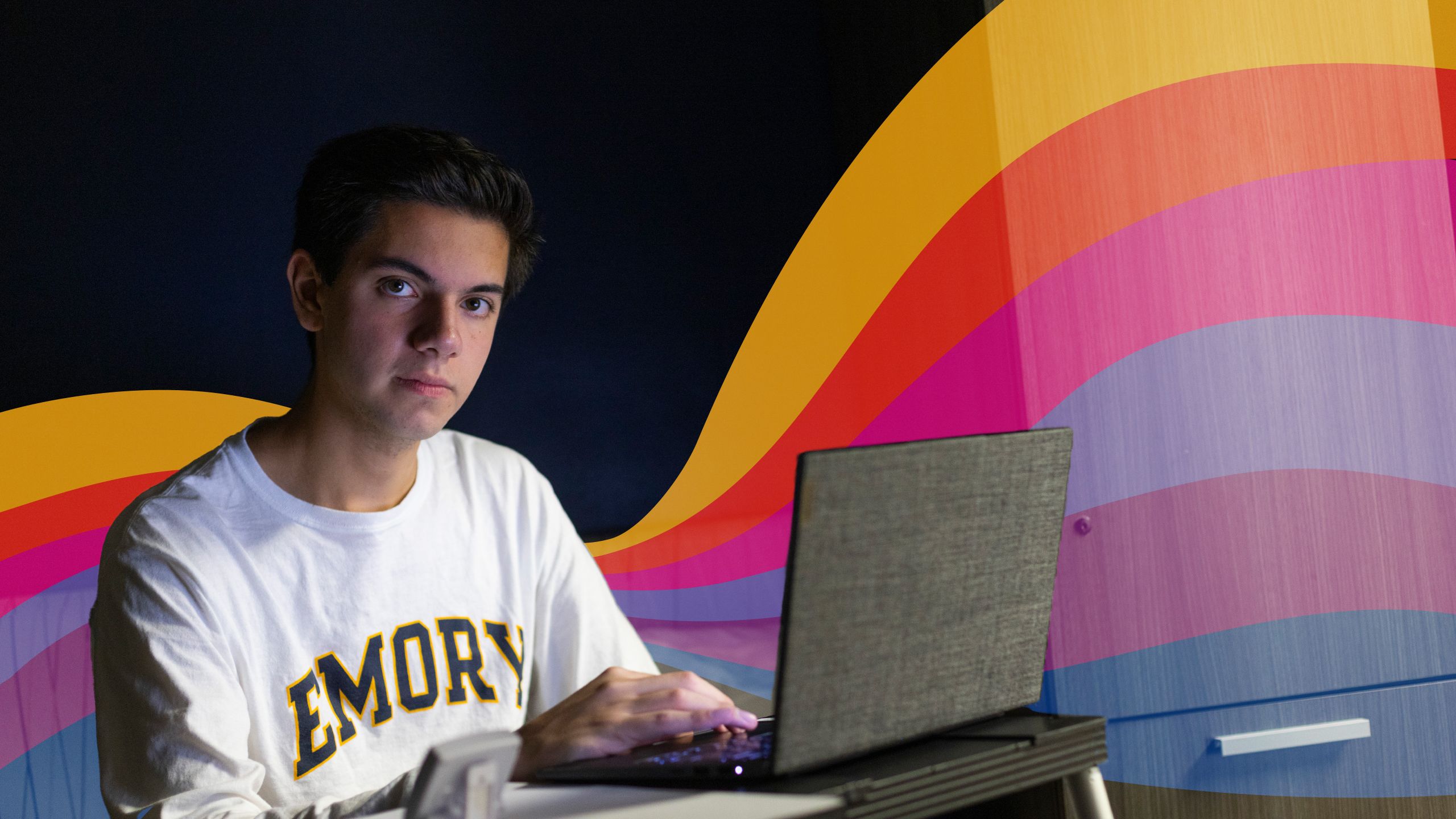 OLIVIA GILBERT
Hometown: Montevallo, Alabama / Emory College/ Areas of Study: Women's, Gender, and Sexuality Studies
"I think that the most important lesson that the past few years have taught me and my classmates is that everyone—women, youth, underserved communities—should have a seat at the table. COVID, social injustices, and a polarized America have brought new ideas about equity and equality to our attention and have transformed the way that young people are thinking about the future. We want to make an impact and help those who have experienced injustice and inequity. I believe that my education at Emory, and the community of people I will get to be a part of here, will help me have an even greater understanding of the ways I can make an impact and help ensure a more just future."
Olivia Gilbert learned at an early age to speak her mind—and that there's no such thing as talking too much. She staged her middle school's Walkout Against Gun Violence and wasn't afraid to address the dozens of students who gathered on the sidewalks in solidarity. In high school, she founded the Zonta Club, a women's advocacy group that helped classmates speak out about the gender inequities of their small town and the world around them. She became Montevallo's Junior Mayor and president of the Junior City Council, leadership roles where she learned valuable lessons about the importance of inclusion and representation—values that she believes Emory fully embraces. Gilbert wants to use her experiences and education to be an advocate and changemaker for women in the South and beyond.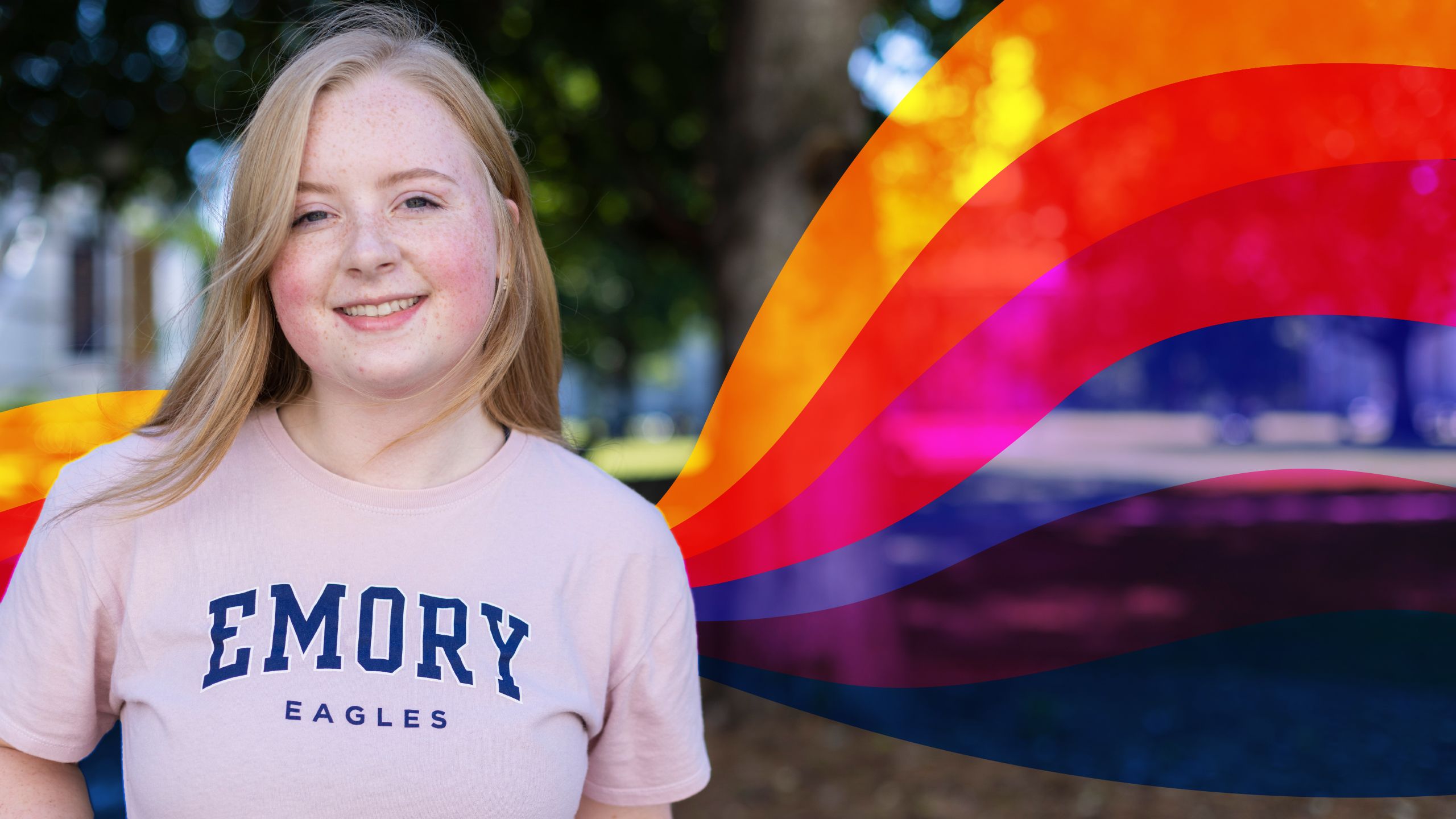 JIMENA GALVAN
Hometown: Austin, Texas / Oxford College / QuestBridge Scholar / Area of Study: Pre-Med
"I've always been interested in feminism and empowering women, primarily because my cultural heritage—my Hispanic ancestry—is so largely patriarchal. Many women in my family and Hispanic communities in the US haven't had an opportunity to go to college because they're expected to help take care of their families or start working to contribute financially as soon as they can. I'm fortunate and have worked hard to have this opportunity to go to college, to go to Emory, and I want to help change cultural perspectives and pave the way for other young women of color to follow in my footsteps."
Jimena Galvan is a first-generation college student and first-generation American whose parents immigrated to the US from Mexico. She excelled in academics in high school and matched with Emory through the QuestBridge scholarship program, a national nonprofit that connects high-achieving, low-income students with top colleges and universities and gives them a full four-year scholarship. Galvan aims to study to become a physician's assistant and focus on women's health issues. She's excited that Emory boasts a diverse student population and she's eager to make new friendships.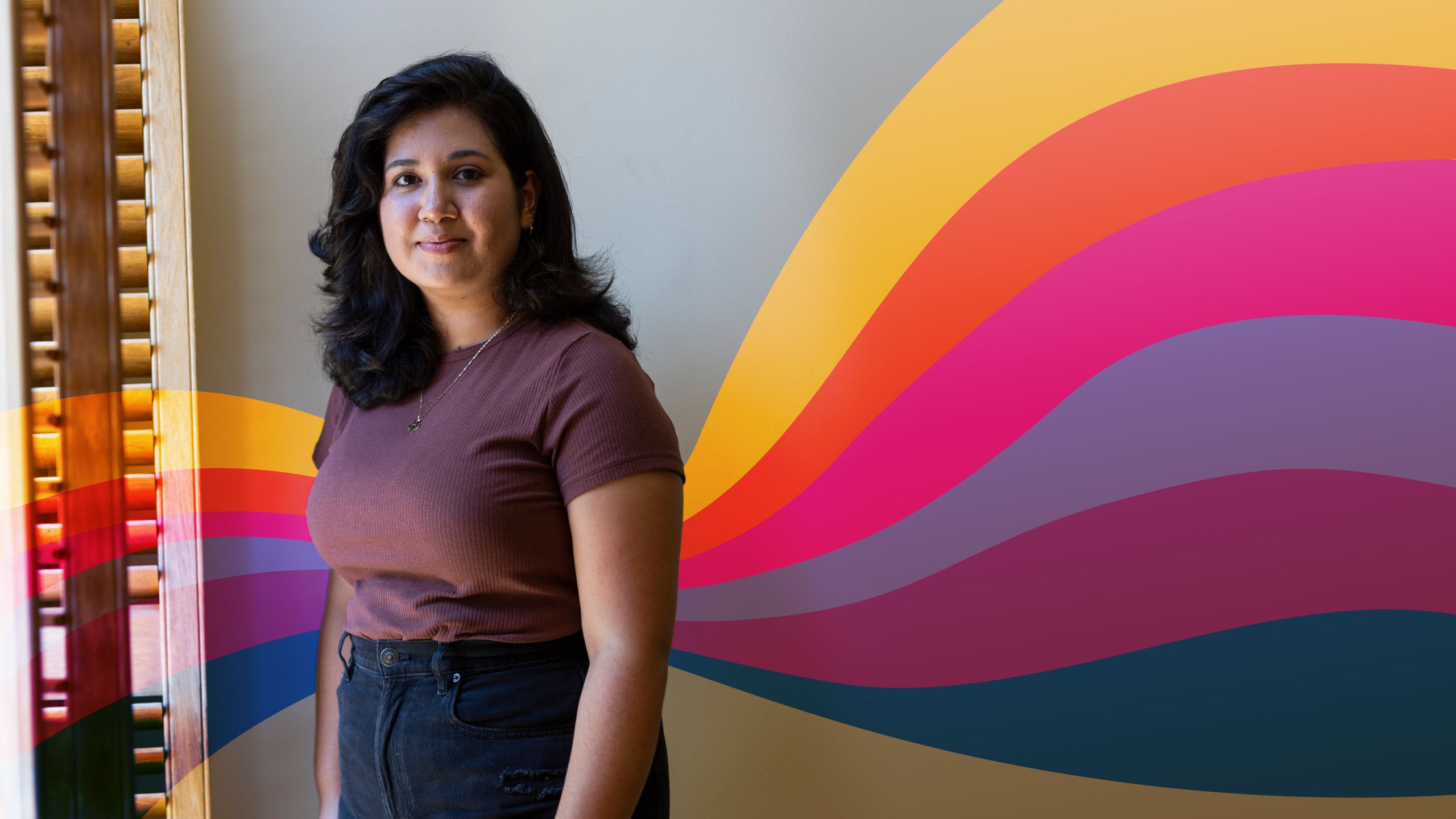 LANCE MARRIOTT
Hometown: Rochester, New York / Oxford College / QuestBridge Scholar / Areas of Study: Business, Music and Math
"One of the reasons why I'm so hopeful about our future—humanity's future—is all the technological advancements our society has made over the past several years. Especially in artificial intelligence, which impacts everything we do from computing to business to medicine to space exploration. I've worked at the Rochester Museum and Science Center for the past two years, and it's really sparked my interest in space. No matter what I do, whether it's business or music or something else, I'm excited that Emory is playing a part in these advancements and that maybe I could be a part of them, too."
Emory was Lance Marriott's top choice when he applied for the QuestBridge scholarship program, and he couldn't be happier or more grateful to be starting his college career at Oxford. He loves the atmosphere of both campuses, as well as the diversity of the student body and academic opportunities. Marriott plans to major in business, with his ultimate goal being to become an accountant—he interned at an accounting firm this past summer and loved the experience. But he's also passionate about music and hopes to take singing lessons and join choral groups during his time at the university.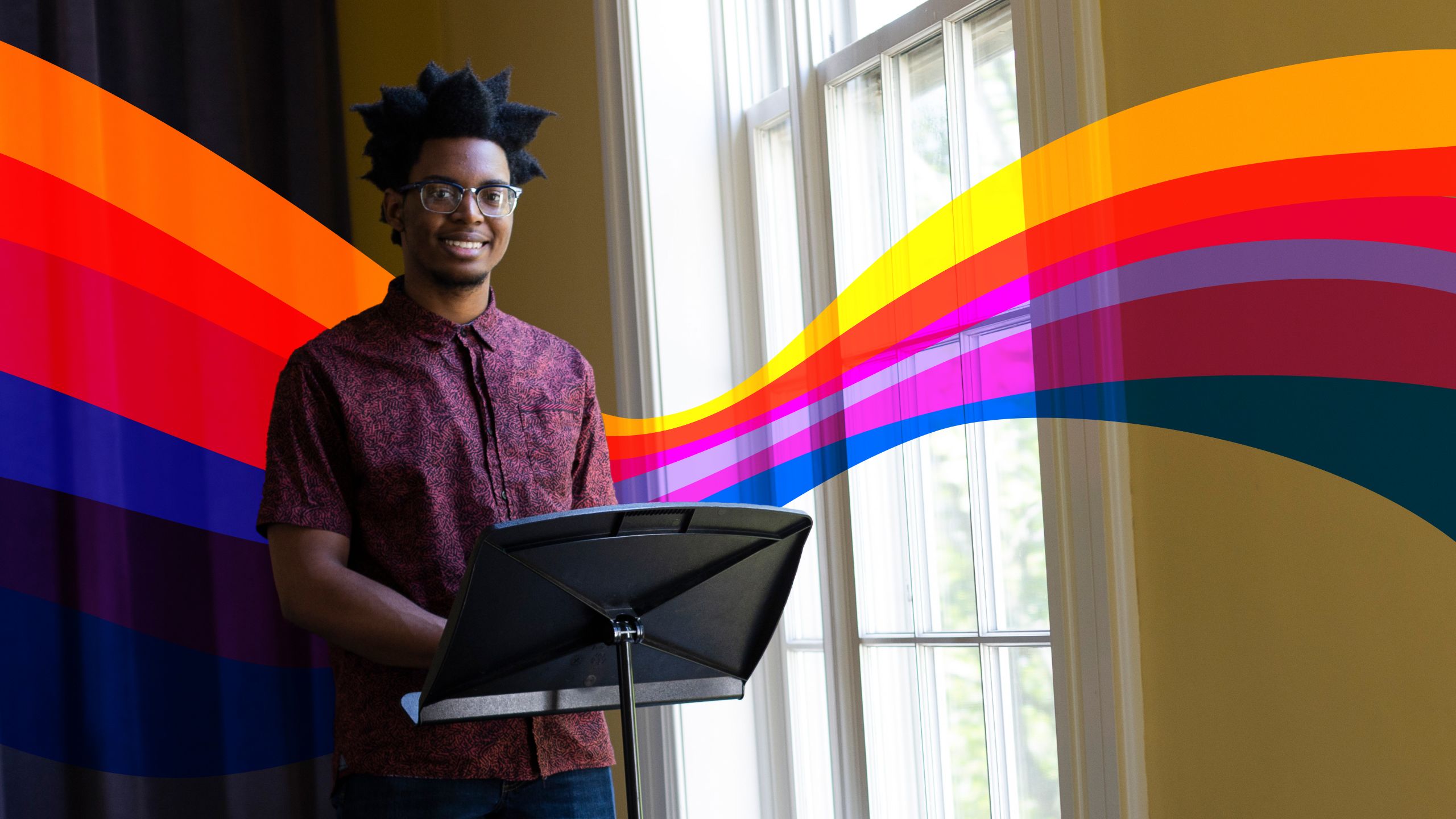 NOEMI FELIPE
Hometown: Los Angeles, California / Oxford College / QuestBridge Scholar / Areas of Study: Business and Music
"In high school, my educational opportunities and resources were limited and the interruption from the pandemic didn't help. I'm excited to be here at Emory and Oxford College specifically—to take advantage of all that's available so I can explore different fields and get to know myself better. I'm also excited about being in a more diverse setting—not only to meet new people from different backgrounds, but also to represent my own background. I want to prove to those who told me I couldn't succeed—because of where I come from—that there are no limits to what I can do when I have access to the right opportunities."
First-generation college student Noemi Felipe has something to prove—to herself and those who doubted her success. Though she comes from a low-income background and a high school with modest resources, she excelled academically and matched with Emory through the QuestBridge program. Felipe is eager to move from her predominantly Latino community in Los Angeles to experience life in a new city across the country and be part of a diverse campus community. She's tentatively planning to study business and music, but she's keeping an open mind to the endless possibilities she hopes she finds at Emory and Oxford College.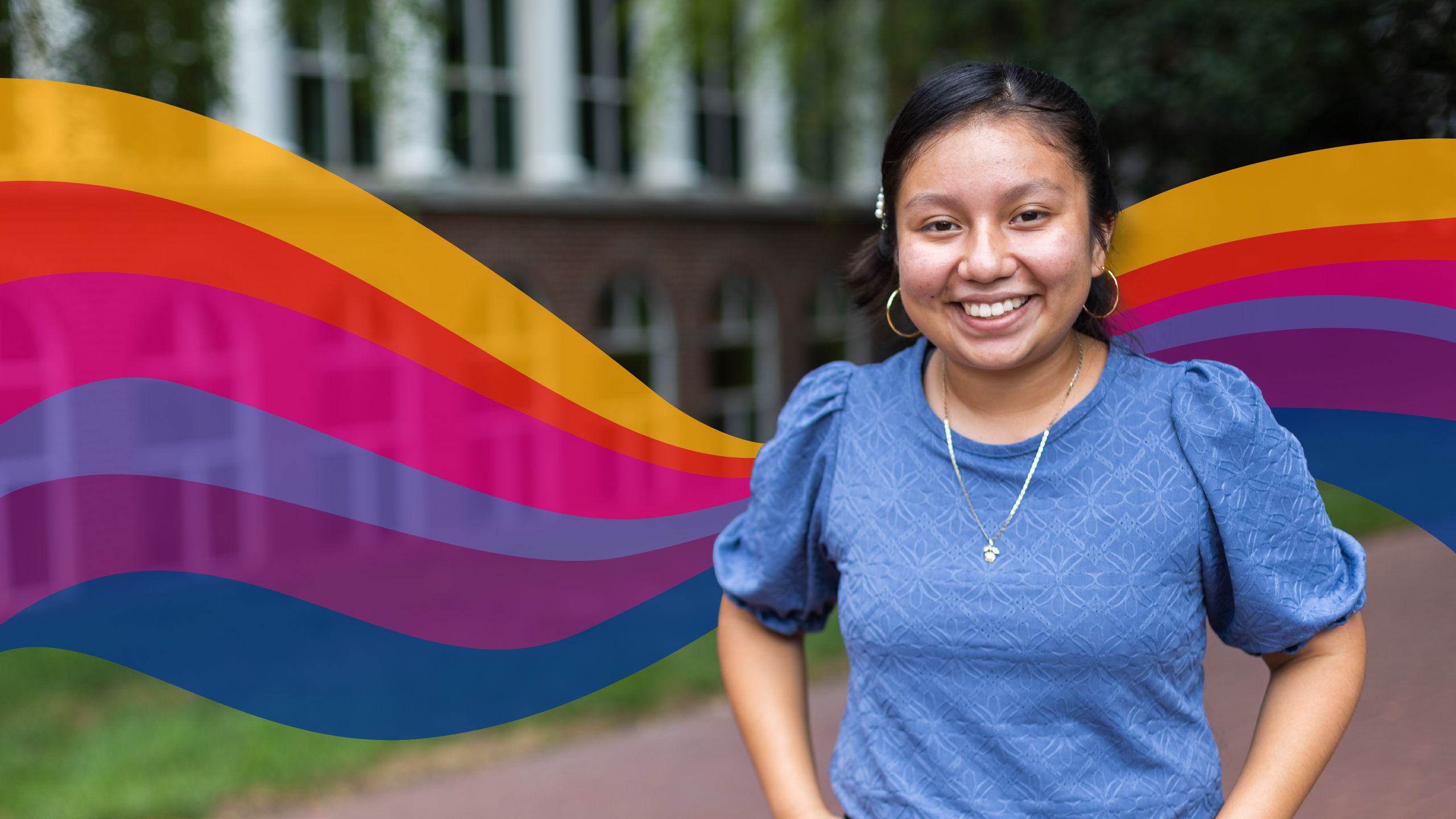 YIZHOU "JOEY" CHEN
Hometown: Beijing, China / Emory College / Areas of Study: Music and Applied Mathematics and Statistics
"Although the COVID-19 outbreak isolated everyone from each other, there were some new, positive things we learned from the experience. For instance, it made remote working look more promising than ever. And it further proved that the world—and humankind—is quick to adapt and evolve to any changes and challenges we face. My interest in math is driven by my curiosity about this strange, ever-changing world we live in. I like to dive into the ocean of uncertainties because I believe that every single rule or action has its own reasons and purposes. And I see statistics as my shovel to dig out the tempting treasures from the land of data."
Yizhou "Joey" Chen's love of math doesn't reside in the realm of the theoretical or abstract. Instead, his love for numbers is specific and practical in nature—just like his mom, he wants to become a statistician so he can investigate and help solve real-world problems. In fact, he's already used his burgeoning skills in high school to conduct research, ranging from looking at how text emojis are the digital equivalent to facial expressions and body language to exploring the depths of the multidimensional poverty index of China. At the same time, he's also an accomplished trumpet player and is pursuing a dual major of music and applied mathematics at Emory. He's eager to be at Emory, make new college friends, and learn more about himself.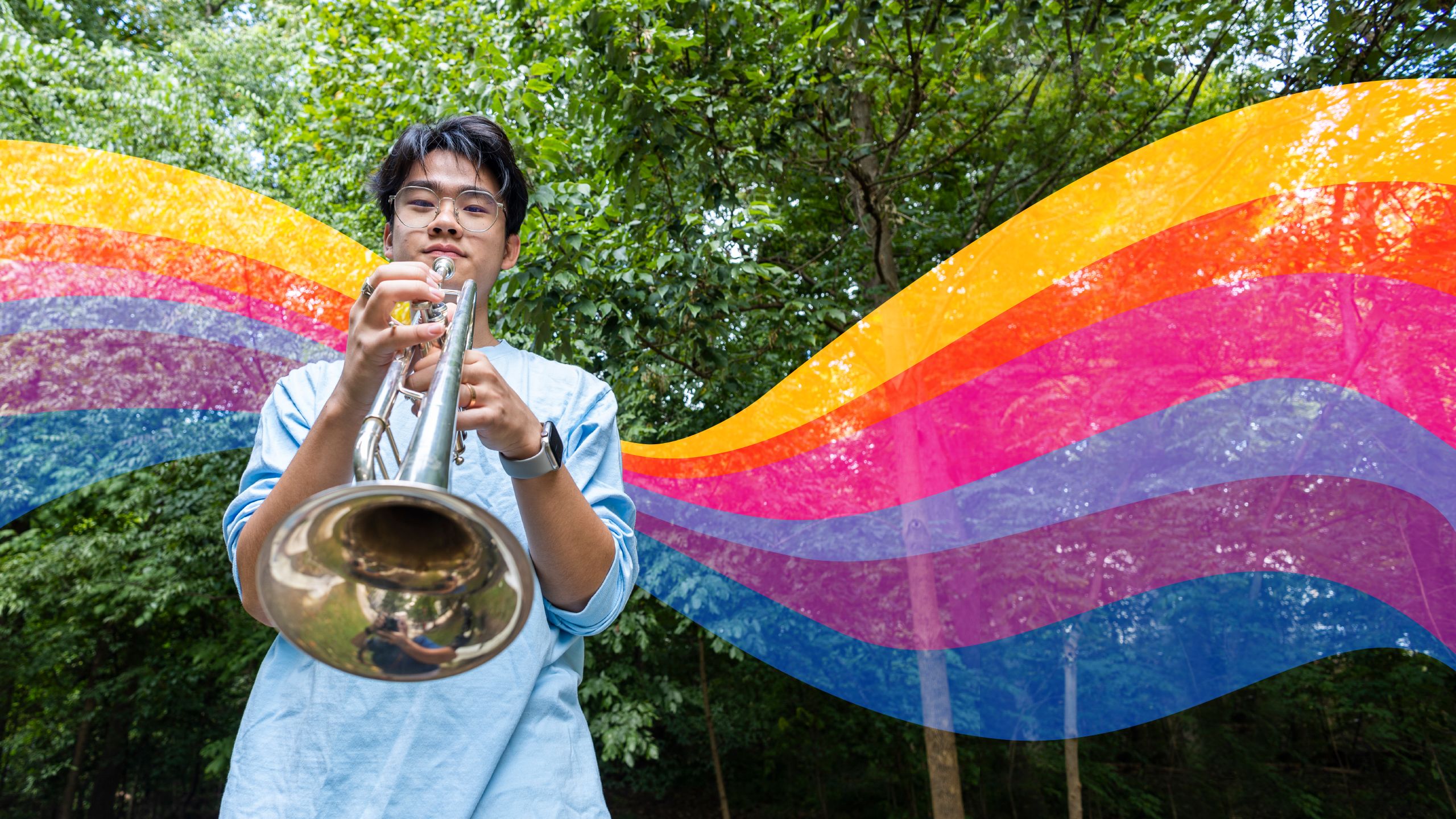 ALICIA MCGLORY
Hometown: Brookhaven, Georgia / Emory College / QuestBridge and Woodruff Scholar / Area of Study: Social Sciences
"Social studies allows you to delve into the past, observe the present and predict the future to help ensure we can blaze new trails and not repeat old, tired ones. As a young Black woman, I am also passionate about promoting people of color to pursue degrees in higher education and careers in STEM fields. The importance of a quality education in the Black community and possibility of professional careers is often ignored—many just don't believe they're achievable. It's up to me and my generation to lead by example and to encourage and help prepare a new influx of Black doctors, engineers, inventors, entrepreneurs, and teachers."
Like many first-year students at Emory, Alicia McGlory qualifies as an overachiever. She excelled in all her subjects—her favorites being history and geography—at Cross Keys High School. She led several student organizations, and her teachers viewed her as a joy. But McGlory's overachievements don't stop there. In 2019, her mother became severely ill and McGlory had to help care for her at home—doing more than her share of cooking, cleaning and other household chores all while starring academically. She was happy to be matched with Emory through the QuestBridge scholarship program so she could stay close to her family while still having access to a high-quality education. She plans to pursue social studies and humanities, but she's also a proponent of health sciences and won't rule out becoming a plastic surgeon one day.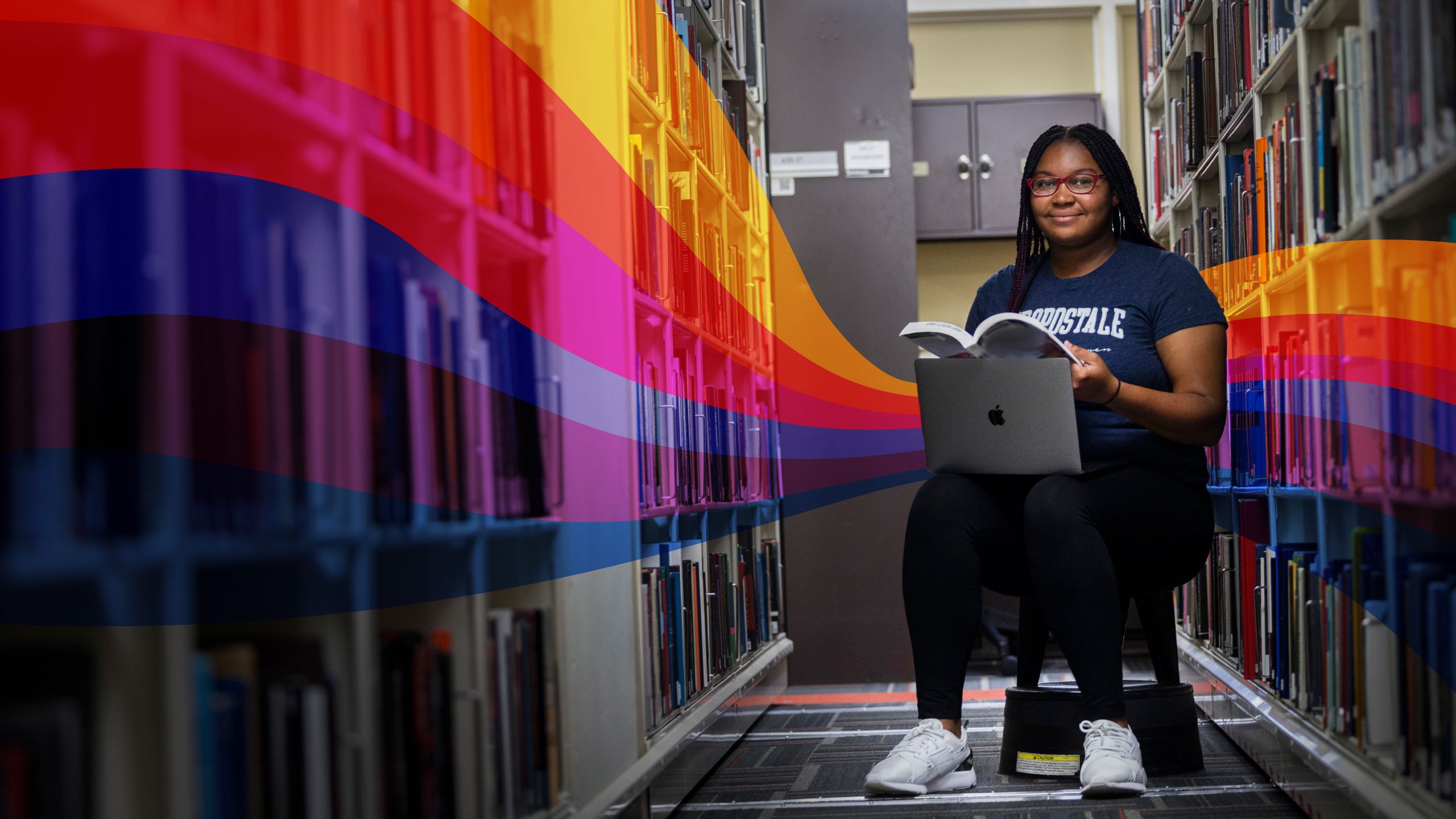 KEN NAKATSU
Hometown: Honolulu, Hawaii / Emory College / Areas of Study: Biology and Quantitative Sciences
"I recently learned the power of listening and that, above all, what most people want is to be shown compassion—to be treated as human beings—whether they are homeless veterans or cancer patients or fellow students. Although listening alone won't solve the world's problems, I know that it's a crucial first step. It's important that we take the time to listen and understand problems—and their underlying roots—before we can set out to fix them with what we've learned in the classroom, in a lab, or in life. So, I'm coming to Emory with my ears and mind open, eager to meet new people with great ideas and gain diverse perspectives, especially since I've lived in Hawaii my whole life."
If coping with the pandemic weren't enough, during Ken Nakatsu's sophomore year of high school in Oahu, Hawaii, his mom was diagnosed with breast cancer. While she underwent treatment, he was sent to live with his grandparents during the school year so he could focus on his studies. However, the separation took its toll and when he came back home the following summer, he felt hurt, angry, and isolated by the time spent apart. Nakatsu says that only through the power of listening was he able to reconnect with his mom and help her with her recovery. By talking openly with her, walls that had been built up came tumbling down, and he learned more about her, her family, and their shared Korean culture than he had in his first 16 years of life. Now he's inspired to study biology and quantitative sciences at Emory so he can develop new medical technologies and techniques to help treat people with debilitating diseases.