Racial Disparities in Cancer
How Winship is working to bridge the gaps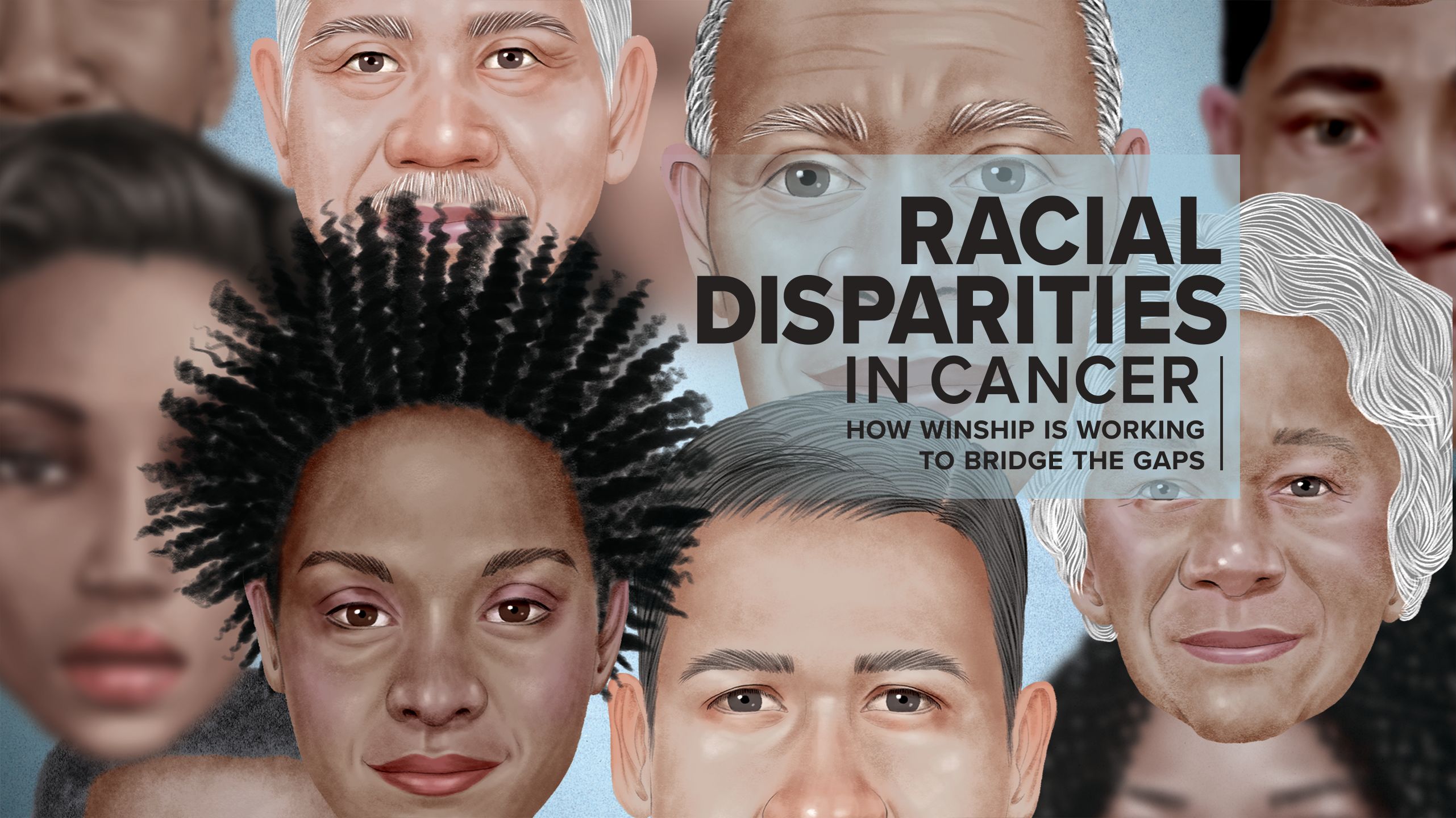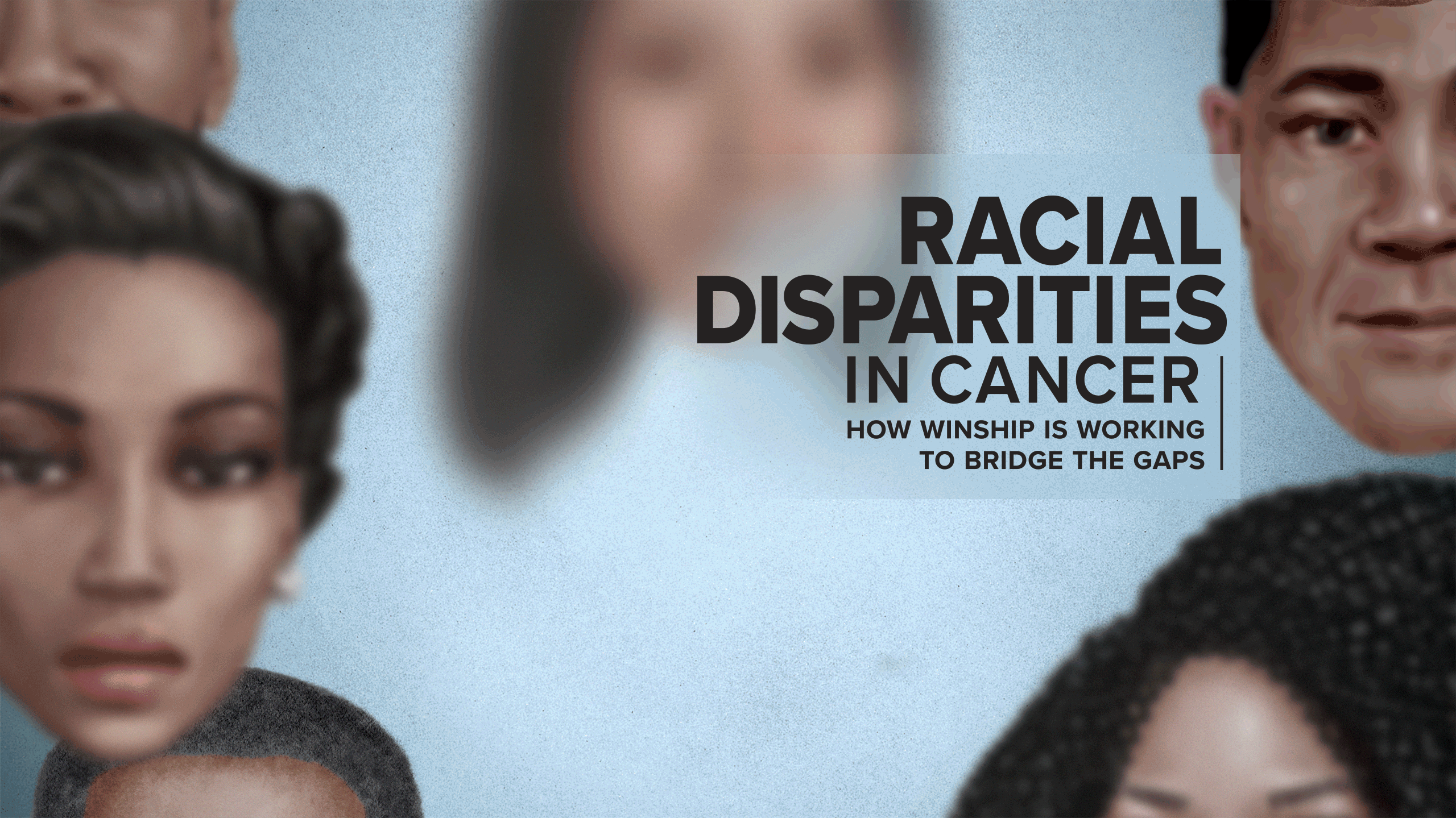 The US has a troubled relationship with its marginalized groups, and medicine is not immune to scrutiny.
Black Americans in particular often struggle with pervasive mistrust.
THIS HESITANCY SHOWS UP IN ALL ASPECTS OF CANCER CARE.
With histories of abuse, including the Tuskegee Experiment and the sterilizations of Native Americans and Puerto Ricans, marginalized people have been stripped of informed consent and care that wasn't predatory. It is no wonder they aren't first in line to sign up for studies. The truth is, Black people make up 13.4% of the US population, yet nationally account for 5% of clinical trials: 83% of research participants are white people with bodies that may present symptoms differently than the rest of the population. That may also mean that these characteristics, as well as factors that impact their care, are elevated.

The lack of diversity leads to a widening gap in care for some cancers, such as melanoma, which may be difficult to spot, since the advice given for recognizing this type of cancer only applies to white skin. Not only is there a delay in diagnosis, but skin cancers are often more fatal in Black people. If more people of color participate in clinical research, the gap may start to close.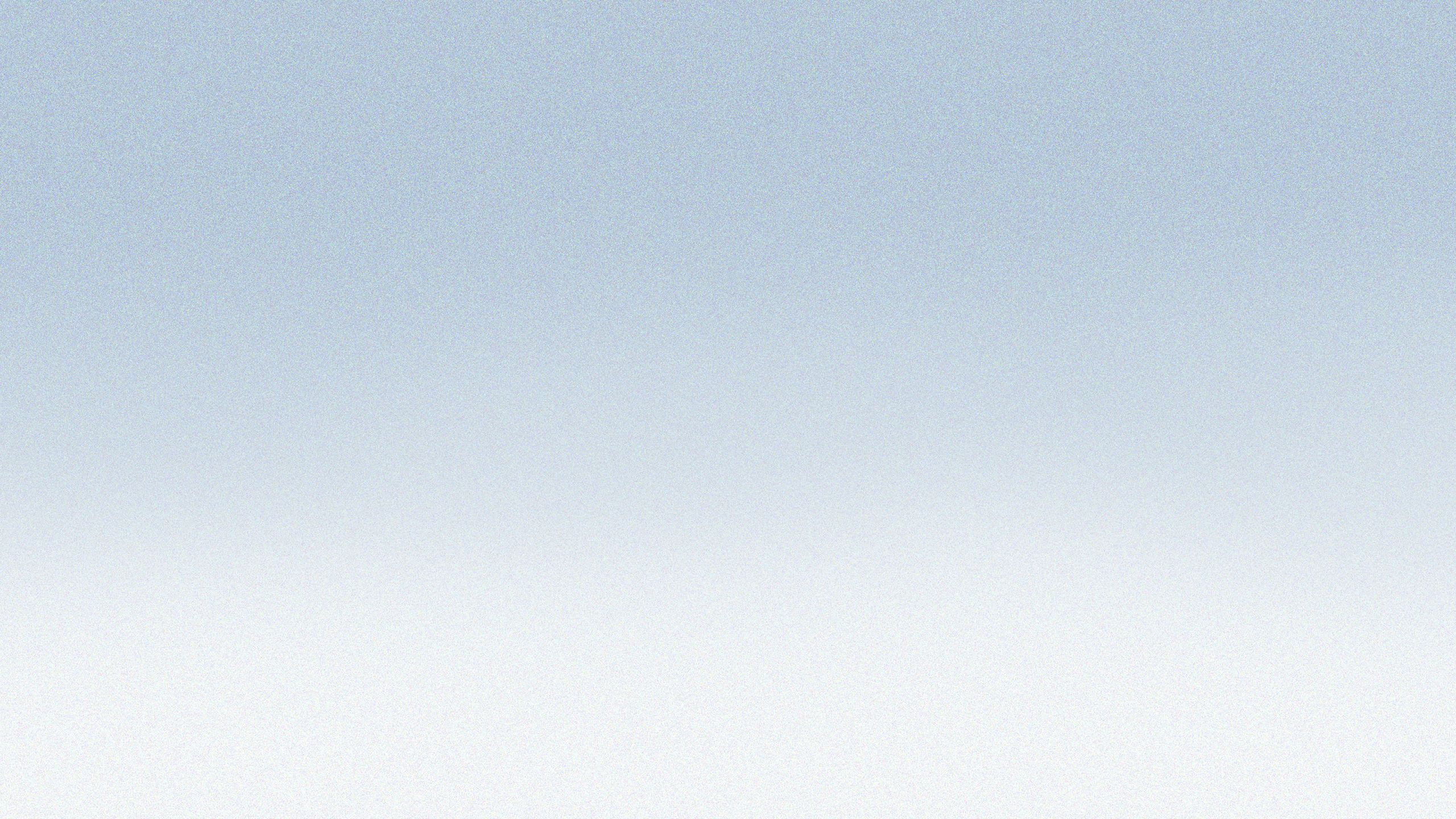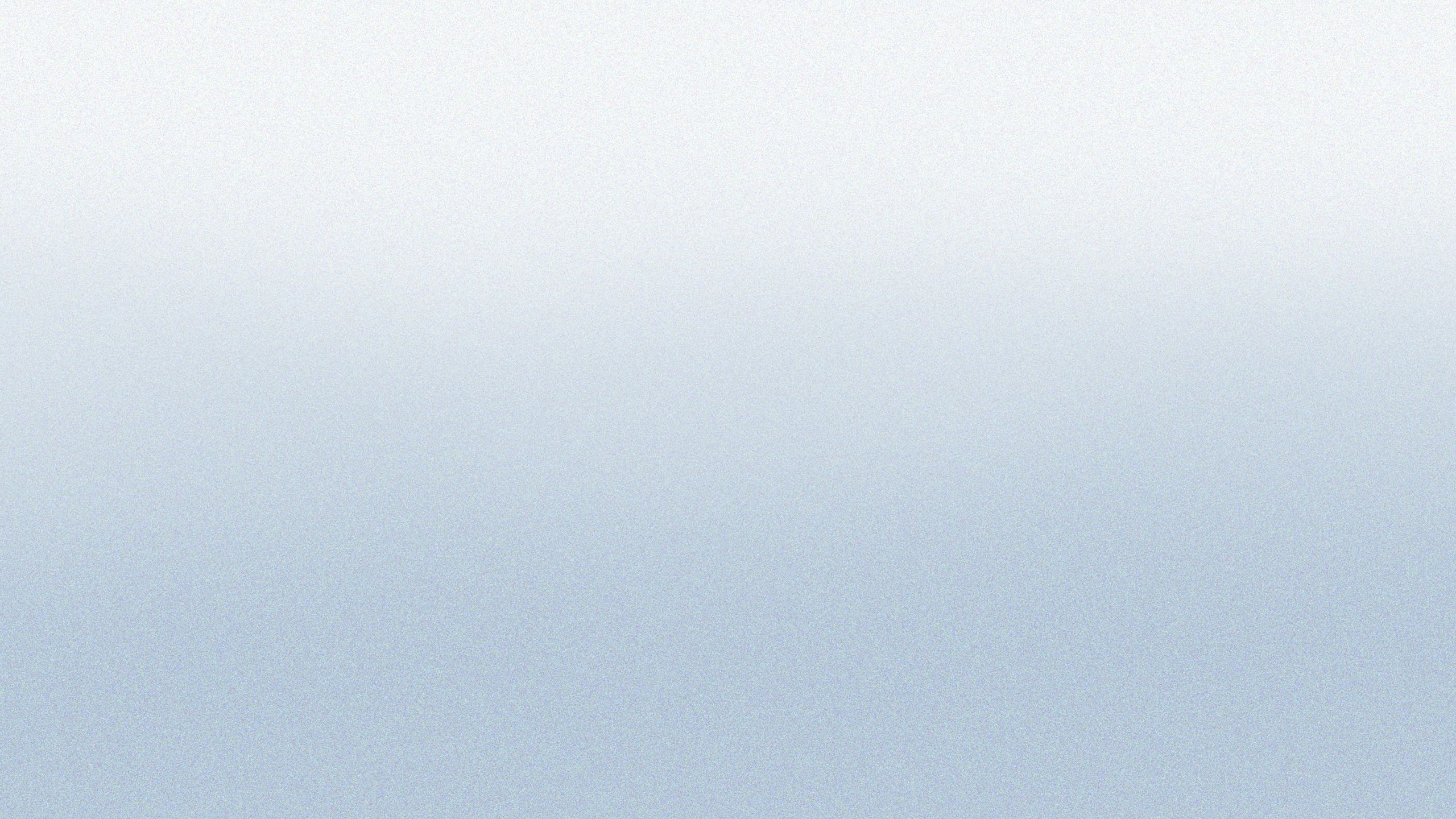 WHAT WINSHIP IS DOING TO BRIDGE DISPARITIES
While we can't right the wrongs of the past, we can continue to work towards a more equitable health care system. At Winship Cancer Institute of Emory University, we are doing just that. Our researchers are working towards innovative treatments and centering on the experiences of people of color through clinical trials.
At Winship, there is a 30% Black participation rate in clinical trials. Although that may be low considering the number of Black residents in the Atlanta area, it is still significant when compared to the 5% overall participation rate nationwide. Winship is working diligently to increase these numbers, and this could potentially change the available data. That means a more accurate picture of health outcomes and barriers.
Theresa W. Gillespie, PhD, MA, BSN, FAAN, Winship's associate director for community outreach and engagement, has a long-standing association with cancer treatment and research as well as identifying and addressing disparities."You want your clinical trial accrual to reflect the population that you serve," says Gillespie, "which in the case of Winship is the state of Georgia."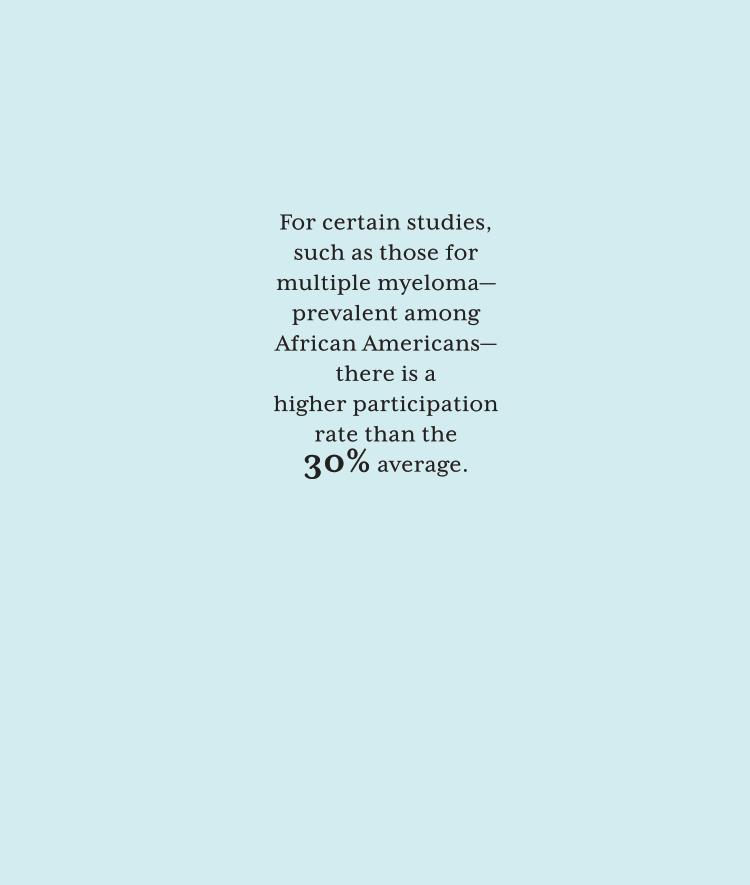 For certain Winship studies, such as those for multiple myeloma—prevalent among African Americans—there is a higher participation rate than the 30% average. Gillispie explains that patients are very responsive. "For cancers like multiple myeloma and breast cancer," she says, "it is important to get as many people enrolled as possible so that we can get a better handle on the disease."
Diagnoses of multiple myeloma, a cancer that affects plasma, have been steadily increasing over the last 40 years. It is more prevalent in certain states, and Black people are more than twice as likely to develop it than any other ethnic group. They are also twice as likely to die, even though the cancer and dying from the cancer overall are rare. Georgia is among the states with high incidence of the disease; about 27% of patients will succumb to it.
According to Gillespie, "African American populations have been very responsive in terms of enrolling on those trials," which she hopes will help to alter the trajectory for these and future patients.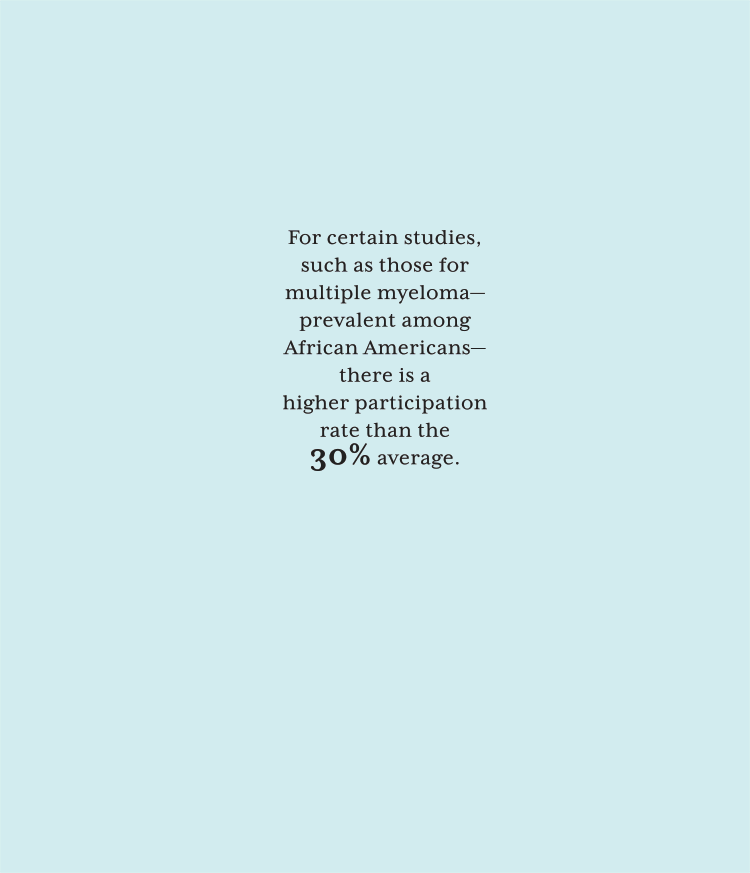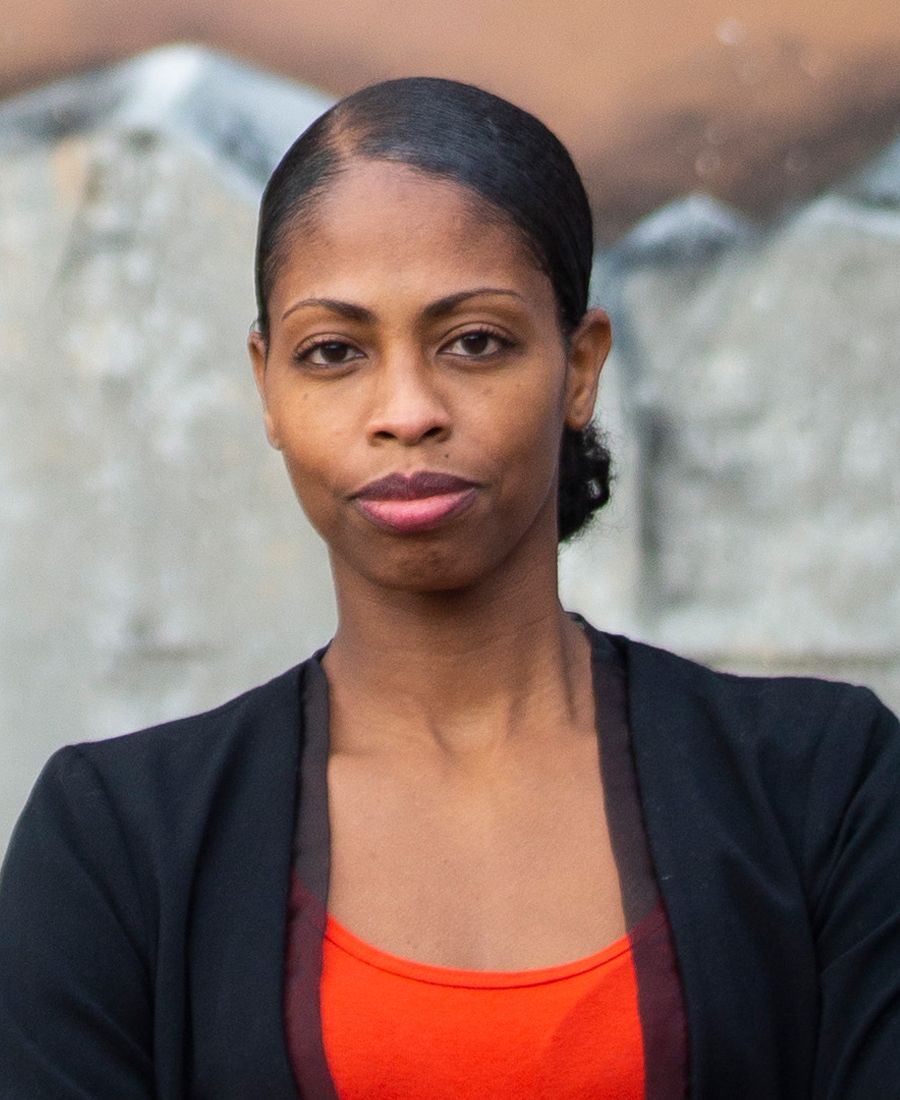 CLINICAL STUDIES ONLY TELL PART OF THE STORY
While increased clinical trial participation helps, cancer epidemiologist Lauren McCullough, MD, explains that all disparities can't just be chalked up to a lack of participation. "Black women tend to be diagnosed at later stages," she says. "There's some people who posit that 'Black women just aren't being screened and that they're not following the guidelines.' In Georgia, that's not necessarily the case."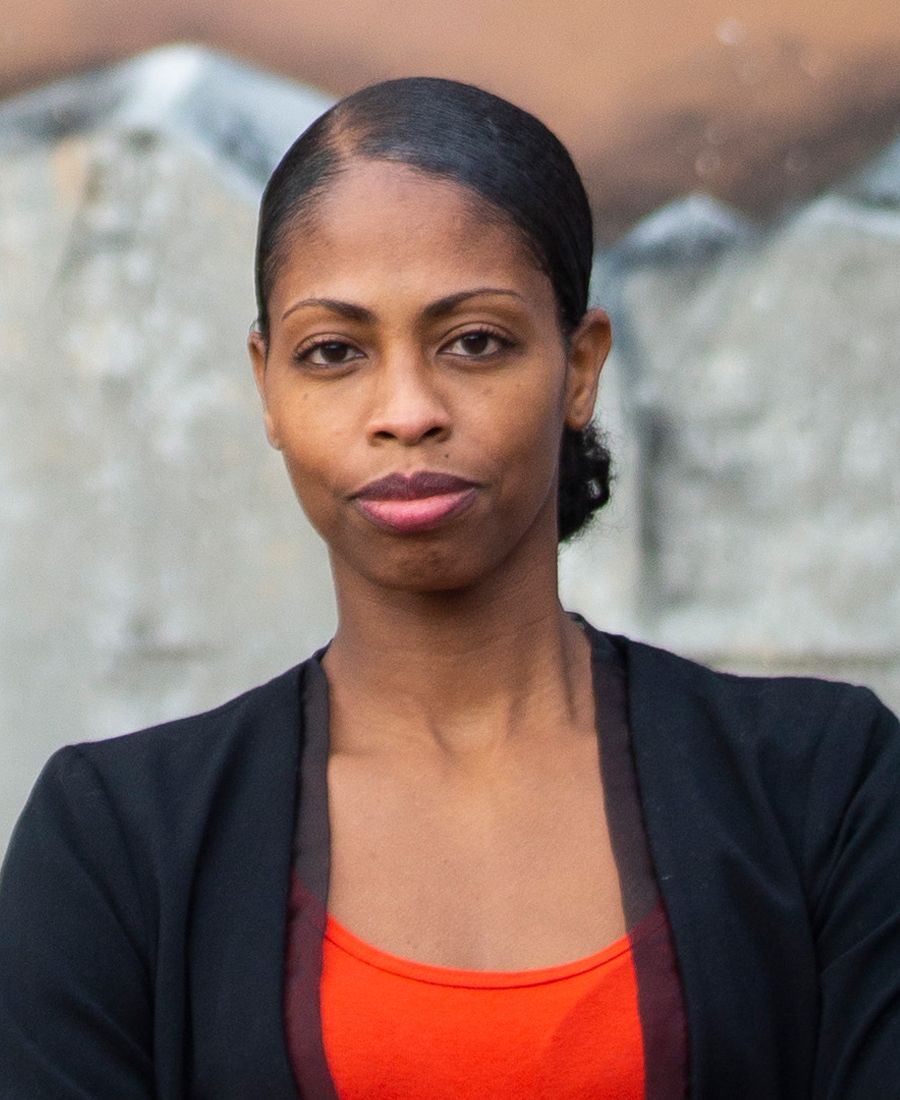 She points out how CDC data on breast cancer screening shows Black women are actually more likely to be screened than their white counterparts. That begs the question: What is leading some Black women to have poor outcomes?
According to McCullough, "There are a lot of those downstream outcomes that are a result of some of the upstream factors related to screening, and they say diagnosis and tumor aggression and those kinds of things. So it's all tied together."

One major factor is access. "The challenge comes in the follow-up care, since there are legitimate access issues," says McCullough. She explains, "You've already taken off half a day of work to go and get the mammogram. Now they're saying you need to come back, but you are the head of household, and you have to worry about dependent care. All of these things are barriers to return from screening." McCulough says it would make a huge difference to fix issues around access, on top of solving the matter of Black women being diagnosed at later stages.
THE BIOLOGY OF CANCER DISPARITIES
Biological factors are the least understood drivers of the differences in incidence and outcomes of particular cancers among racial and ethnic groups. Advanced genomics, other molecular technologies and sophisticated computational tools are beginning to help us understand how biological factors interact with other relevant factors such as diet and the environment and contribute to cancer disparities.
Disparities in three particular types of cancer — breast cancer, colorectal cancer and prostate cancer — highlight what is known at this point about the correlation between biological factors and disparities in prevalence and prognosis in women and men of different racial and ethnic ancestry.
African American women have a higher prevalence of triple-negative (estrogen-receptor negative, progesterone-receptor negative and HER2-protein negative) breast cancer. There is some evidence suggesting a genetic mechanism(s) may be behind the poorer prognoses in African American women with triple-negative breast cancer compared with other women. McCullough's research suggests that a higher prevalence of self-reported obesity among African American women may be a factor in breast cancer, since obesity can affect tumor progression and treatment efficacy.
Olatunji B. Alese, MD, associate professor and Winship's director of gastrointestinal oncology, notes that African Americans have the highest colorectal cancer rates of all ethnic groups in the US, with an associated mortality rate that is 20% higher than non-Hispanic white people. "It is unclear if these differences are purely biologic or largely due to other factors," he says. "We are still trying to tease out how much tumor biology contributes to racial disparities in colorectal cancer."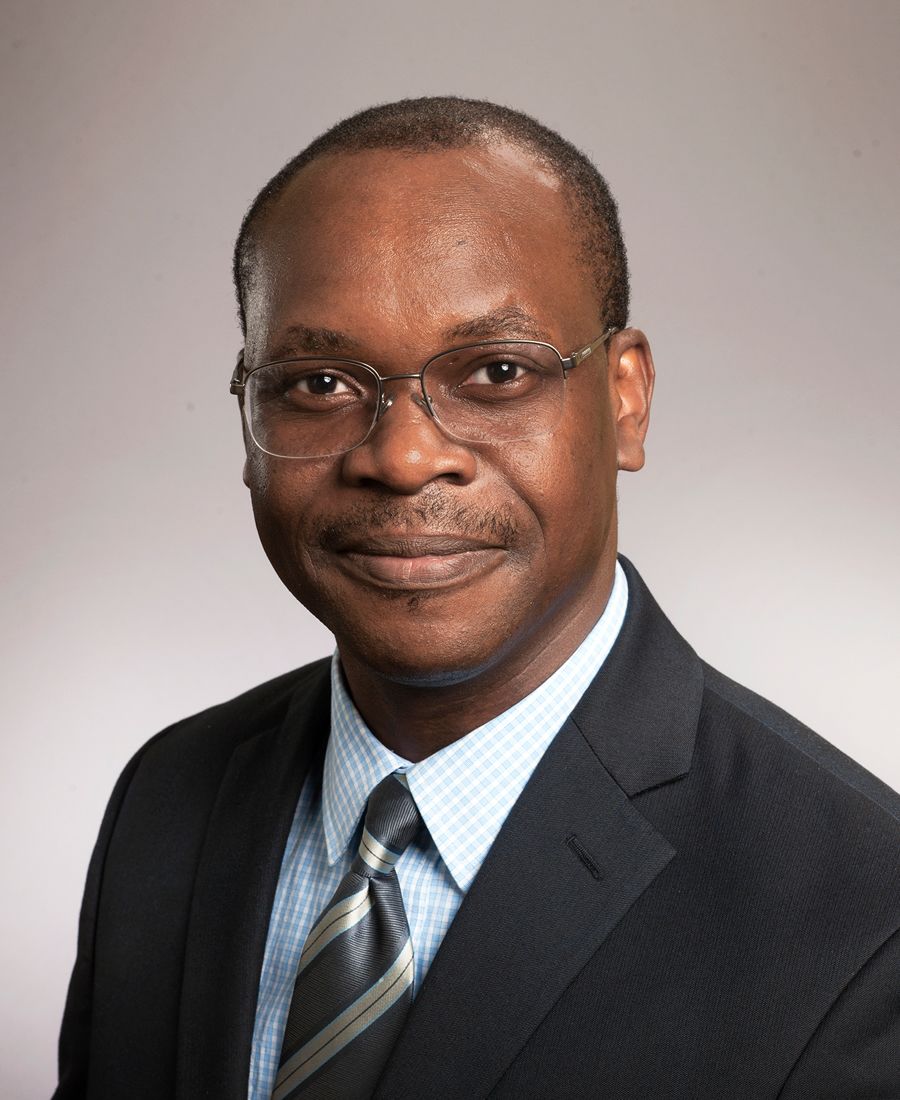 According to the National Cancer Institute, a research study of more than 100 patients in Ohio diagnosed with colorectal cancer found that 15 of the 20 genes that are significantly mutated in colorectal cancer appear to be preferentially associated with colorectal tumors in African Americans, accounting for 41 percent of colorectal cancers in African Americans versus 15 percent of colorectal cancers in white Americans.
African American men die from prostate cancer at a rate more than double that of men of any other race or ethnicity, marking the largest disparity in cancer mortality of any tumor site in US men or women. Some evidence indicates that prostate cancer progresses faster in African American men, which may partly explain why they disproportionately present with advanced disease at the time of their diagnosis. Researchers have proposed that genetic variations in certain chromosomes are associated with greater susceptibility to prostate cancer.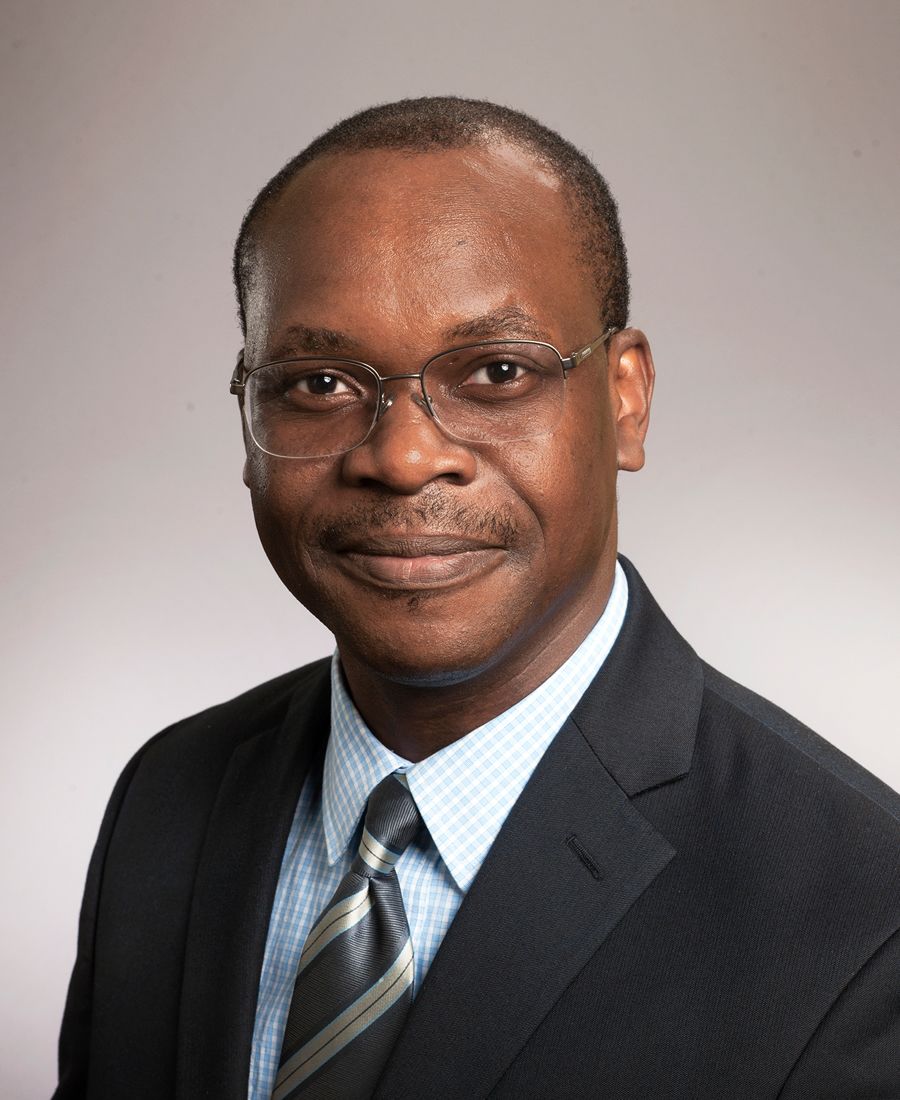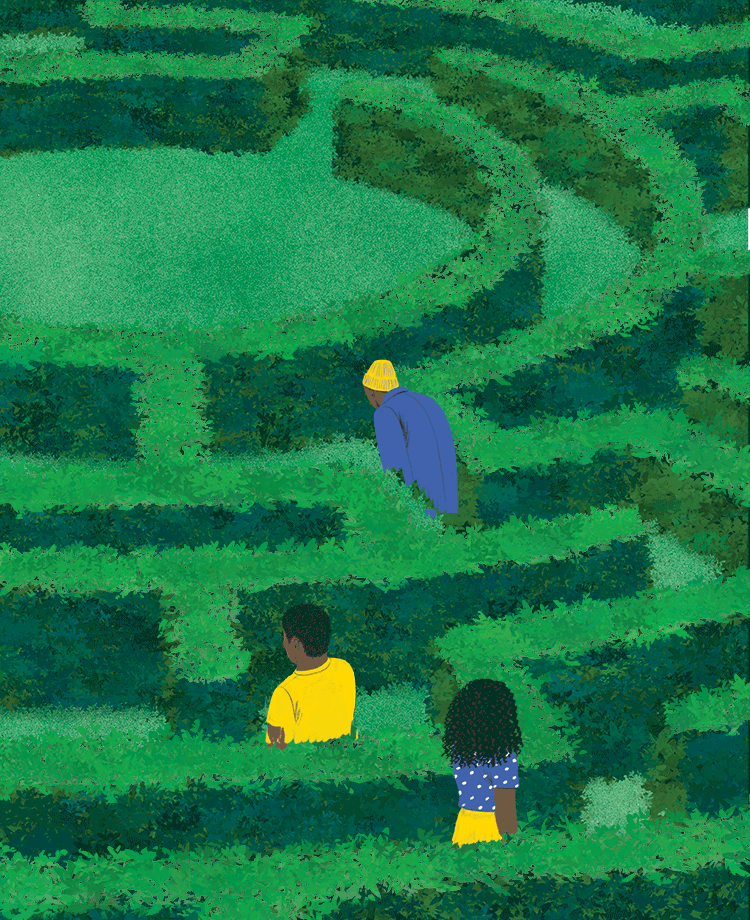 SOCIAL DETERMINANTS OF HEALTH
Sarahb Chawla, MD, director of endoscopy at Emory Saint Joseph's Hospital, is a gastroenterologist who specializes in digestive cancers. "For the longest time," he says, "we believed that minorities were predisposed to having more cancers than Caucasians. Now we know that there are social factors, and that it isn't just genetics."

In his work, Chawla has studied pancreatic cancer, which has an early onset in minorities, as well as colon cancer, which has a high mortality rate for Black men being diagnosed at younger ages across all ethnic groups. He says there isn't just one cause that impacts whether or not someone develops cancer or survives their diagnosis.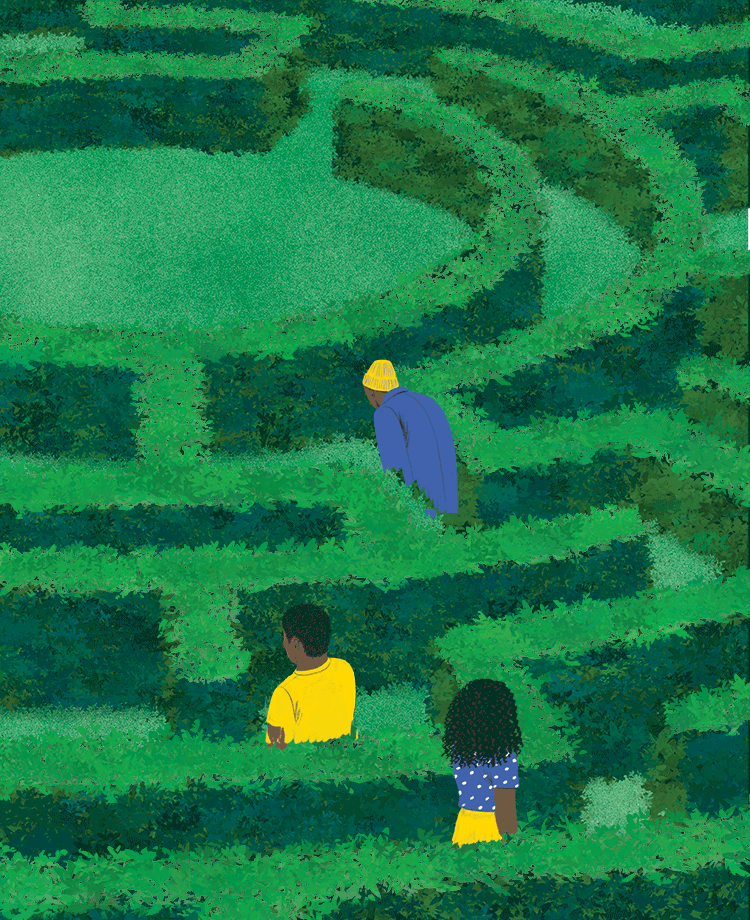 This is where social determinants may come into play. These include food insecurity, which impacts every group, but is most likely to affect Black and Brown people. Others include access to safe housing and transportation, which hinder someone's ability to make appointments or even receive calls or mail. Lack of a stable job can mean no health insurance, making treating their cancer costly and/or impossible.
For colon cancer specifically, Chawla explains that colonoscopies can be challenging to their sense of masculinity, so Black men are putting them off for too long. He believes that treating physicians should be mindful of how these various aspects can impact care, as well as mistrust.
"There is a whole body of research which says that there are certain inherent biases that we have," says Chawla. "For instance, if an obese unhealthy person from a low socioeconomic background comes in, who has other medical problems, maybe the perception is that this person may not be compliant with screening, so let's not worry about that right now. Let's focus on managing their diabetes. So, you know, there are so many layers to this."
RACISM STILL PLAYS A ROLE
"Racism is a public health emergency of global concern," says a 2020 editorial in the Lancet. "It is the root cause of continued disparities in death and disease between Black and white people in the USA." We saw this at the height of the COVID-19 pandemic as Black and Brown communities were impacted most by COVID-19–related deaths and unemployment. We also saw it in how Black people were being turned away from ERs, despite having severe symptoms.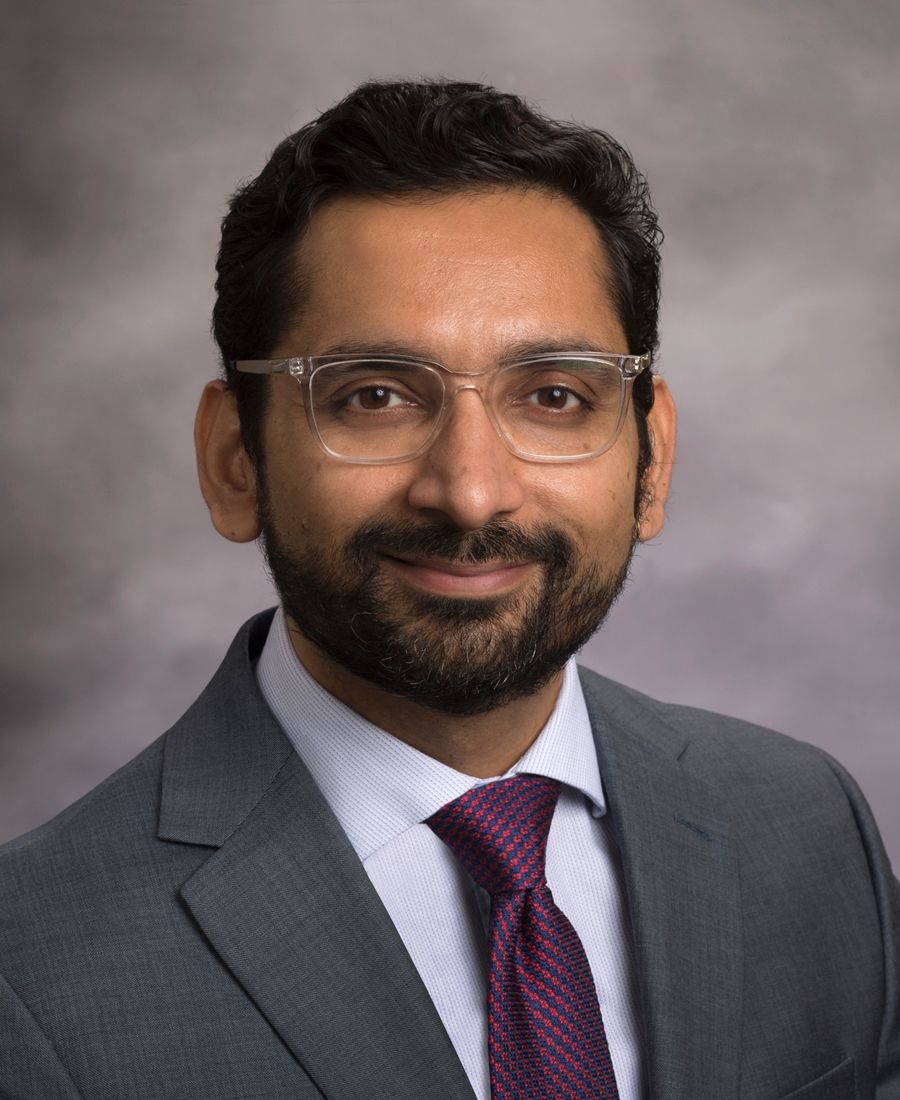 "Historically, [people of color] have been abused," says Chawla. Not only can implicit bias and racism affect someone's ability to receive quality care, but they do not help to facilitate trust in a system that was designed to protect the survival of white bodies—often at the expense of Black and Brown people. That is why anti-racism work is essential for current and future medical workers."
McCullough says that racism in medicine is "structural." She explains, "The intervention is massive, and it's important to identify the policies that have allowed these systems to be created that disproportionately impact persons of color, and persons who are not economically advantaged." She adds, "We must ask what are the other things that we can be doing to ensure that these people aren't falling through the cracks? I think those things have to be done in parallel."
To overcome implicit bias, clinicians must acknowledge that many of their beliefs are deeply ingrained, and by no fault of their own. They must also be willing to listen, since data often paints an incomplete picture of a problem. "I always say that your degrees don't trump my experience as a Black woman," says McCullough. "We hear the stories from our friends, parents and grandparents, and you're not operating in those environments."
Still, McCullough is hopeful. "I'm fortunate to be at Emory in the School of Public Health and Winship, where the research that we do is well received," she says. "People believe it, and they want to support it."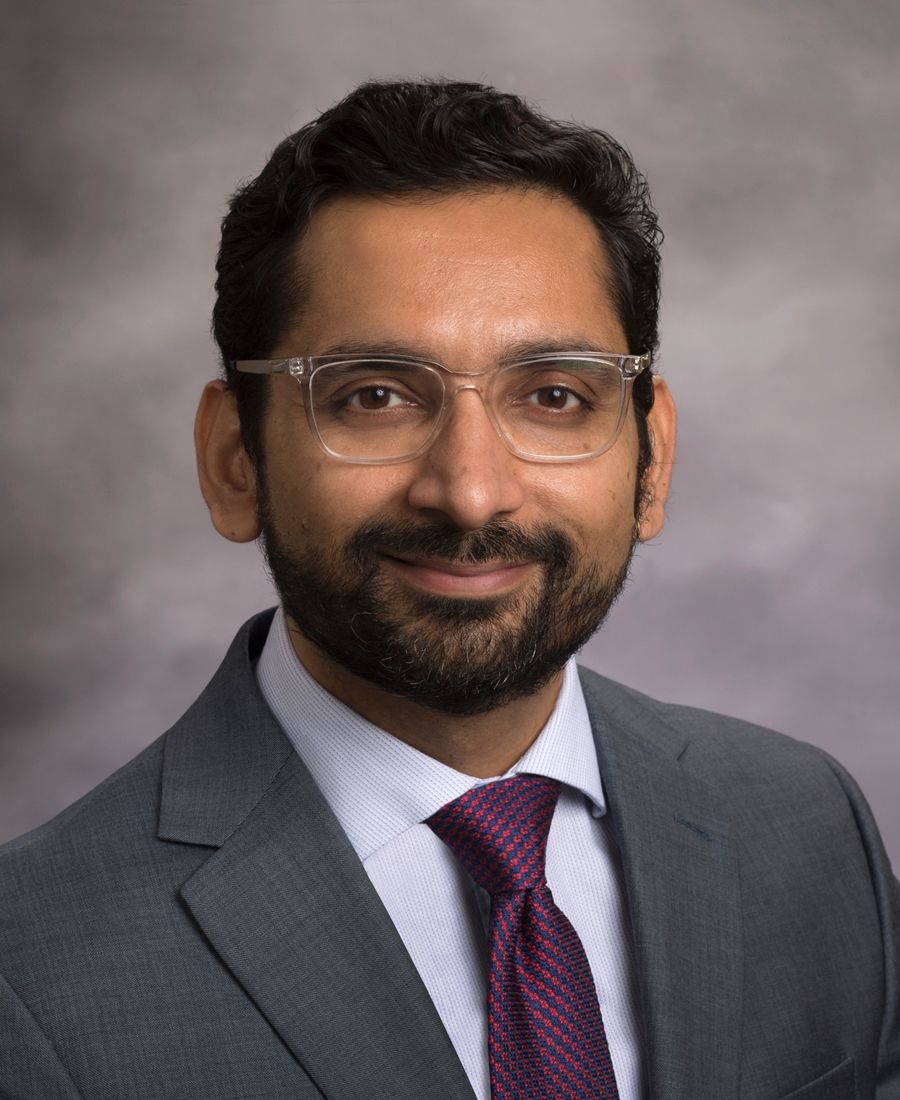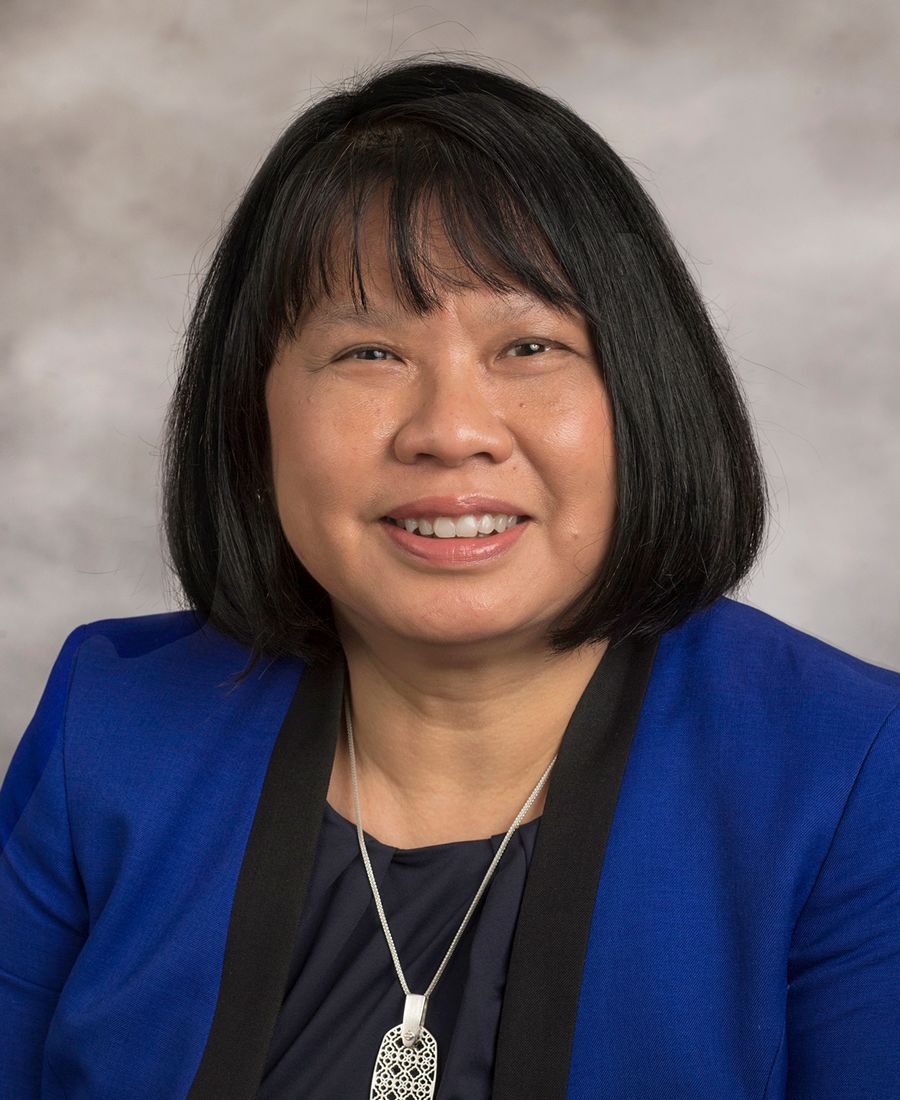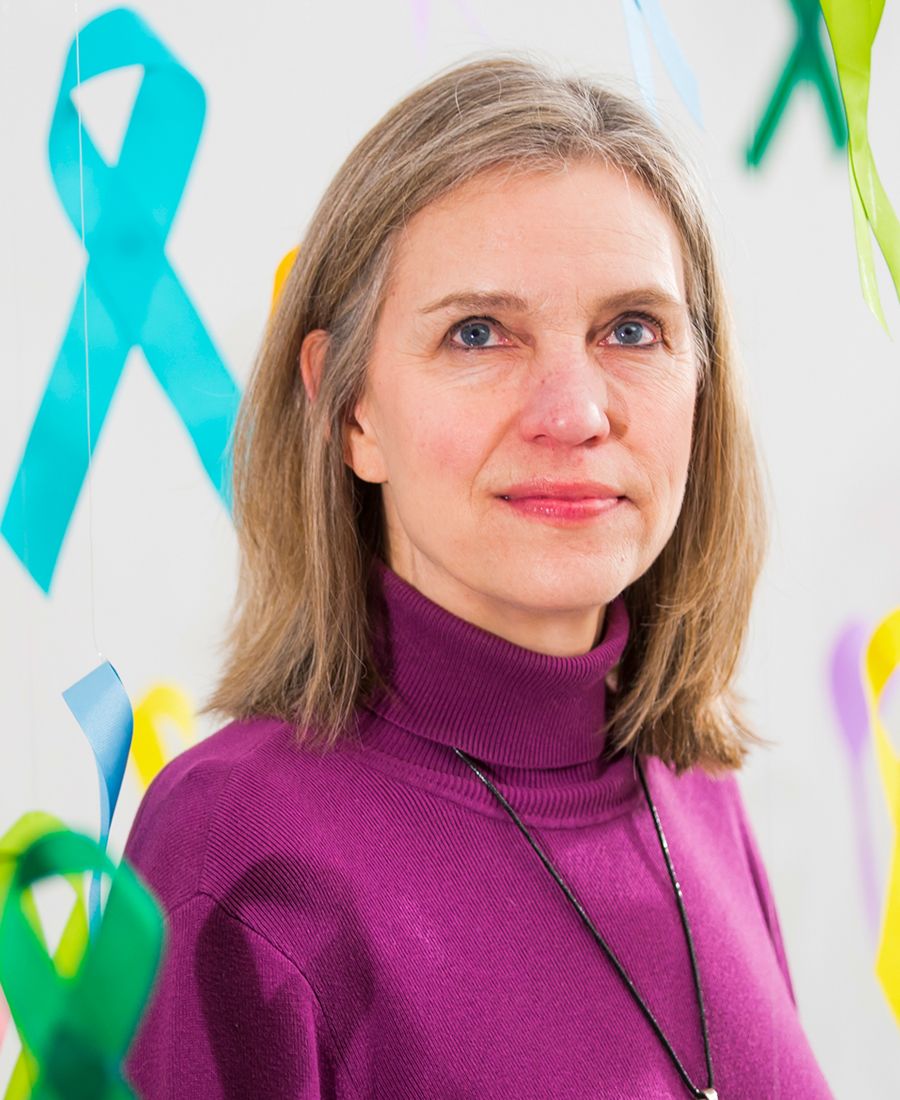 PREVENTING CANCER BEFORE IT BEGINS
Ngoc "Cam" Escoffery, PhD, MPH, is a professor of behavioral, social and health education sciences at Rollins School of Public Health and leads Winship's Intervention Development, Dissemination and Implementation Shared Resource. She details quite a few current trials and initiatives, with her passion and current research addressing HPV outcomes and vaccination hesitancy.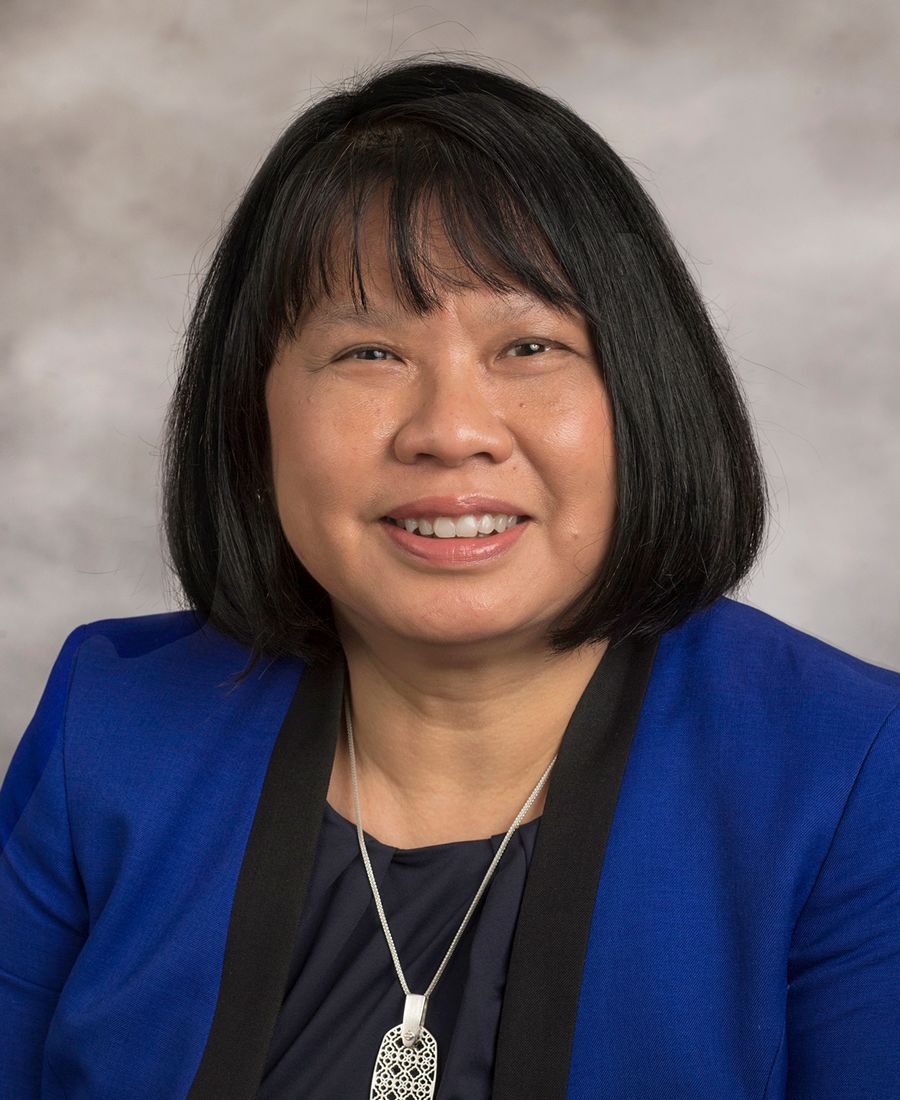 Ngoc "Cam" Escoffery, PhD, MPH
Escoffery believes that what's paramount and needs to improve is provider-patient communication. "I work with a lot of chronic diseases," she says, "and physicians and care teams have to take time to explain things and maybe provide information in ways that they can understand."
She describes how the cancer center has taken a team approach to offer care. "Cancer centers have developed more care teams," she says. "So social workers, nurses and others can level up with patients when they're not taking medication as prescribed or if they need to figure out what the barriers are in some of these areas."

Escoffery explains that Winship's approach has been developed with Emory's faculty, since researchers are busy addressing the factors that affect outcomes.
One faculty member, Michelle Kegler, DrPH, MPH, has been working to curb and remedy the obesity epidemic. Kegler is a professor at Rollins, and she also serves as the director of Emory Prevention Research Center. "I've always had an interest in preventing disease so that people don't have to get sick and deal with all of the associated consequences," she explains. That, and a family history of cancer, is the source of her dedication.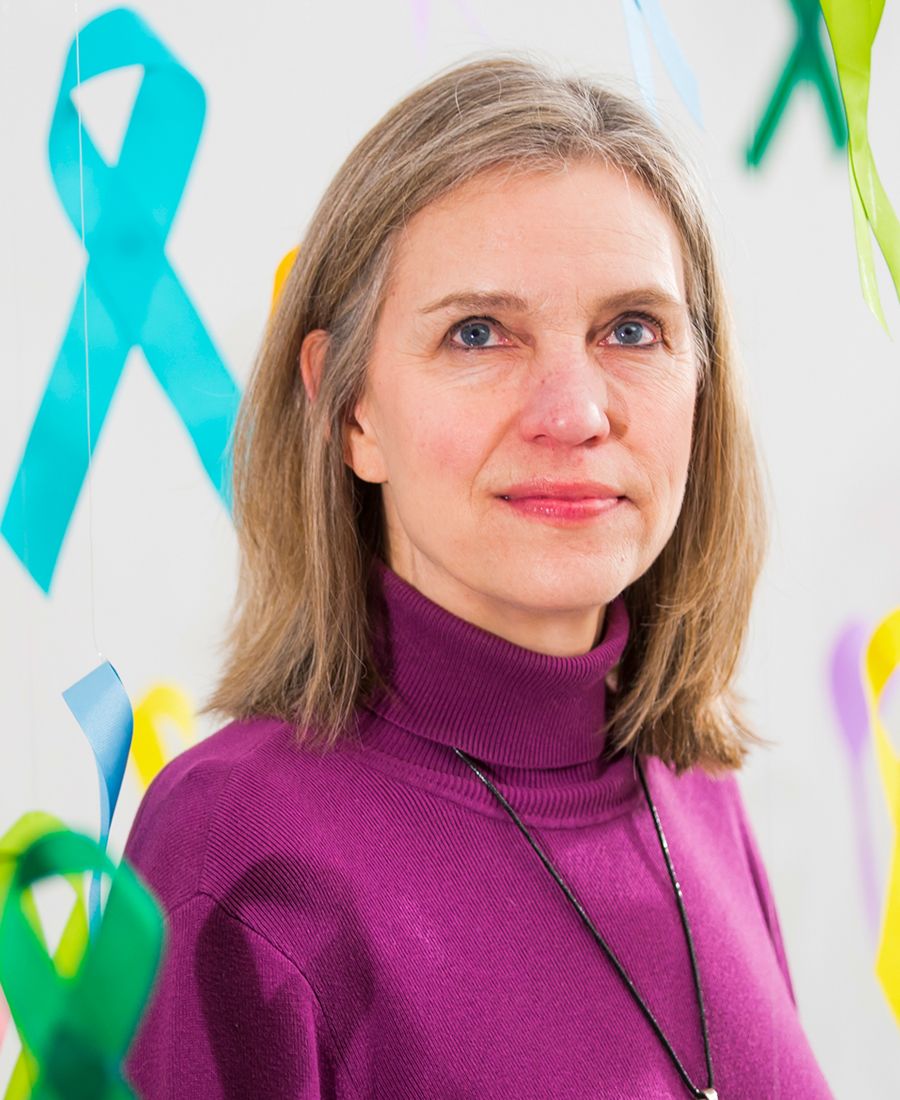 Michelle Kegler, DrPH, MPH
The Prevention Research Center works within the community, which is why staff have such insight into the plight of marginalized and rural communities. Many clinical trials are conceived out of what is gleaned from the community. According to Kegler, "We practice community-based participatory research for a bunch of reasons: to help make sure our research is relevant and culturally appropriate, and to help build community ownership, which can lead to doing something with results and not just a journal article, which is what we're all hoping for."

Kegler's goal is also to eliminate behaviors that ultimately cause cancer. "There are more upstream costs of health issues, and they help explain why people engage in behaviors that can ultimately cause cancer, like tobacco use, obesity and other things."
Winship is on a mission to make cancer treatment equitable and as innovative as possible. That dedication has led to more than 300 trials taking place in 2020 with more than 900 participants. There is no doubt that Winship's deliberate attempts to recruit and reach the exact people who live in the community will alter the trajectory and empower the lives of those who must face the "Big C."
Writer Tonya Russell; photographers Jack Kearse and Kay Hinton; illustration Jason Raish; and designer Stanis Kodman