With a Flourish
Meet sixteen of Emory's best and brightest students—from undergraduates to PhD candidates—and find out how the university is helping them flourish by 
preparing them for a lifelong journey of transformation, contribution, and service.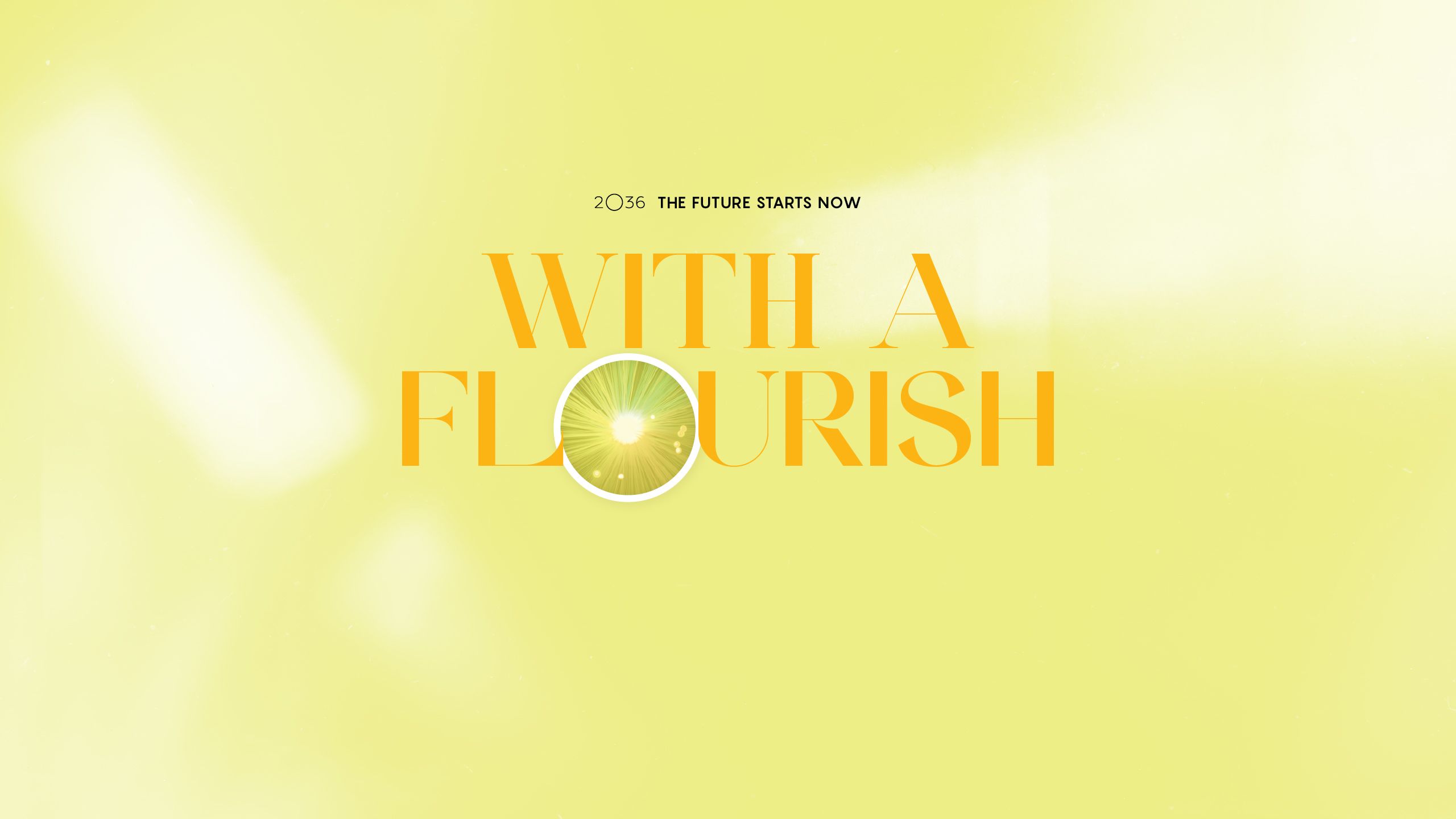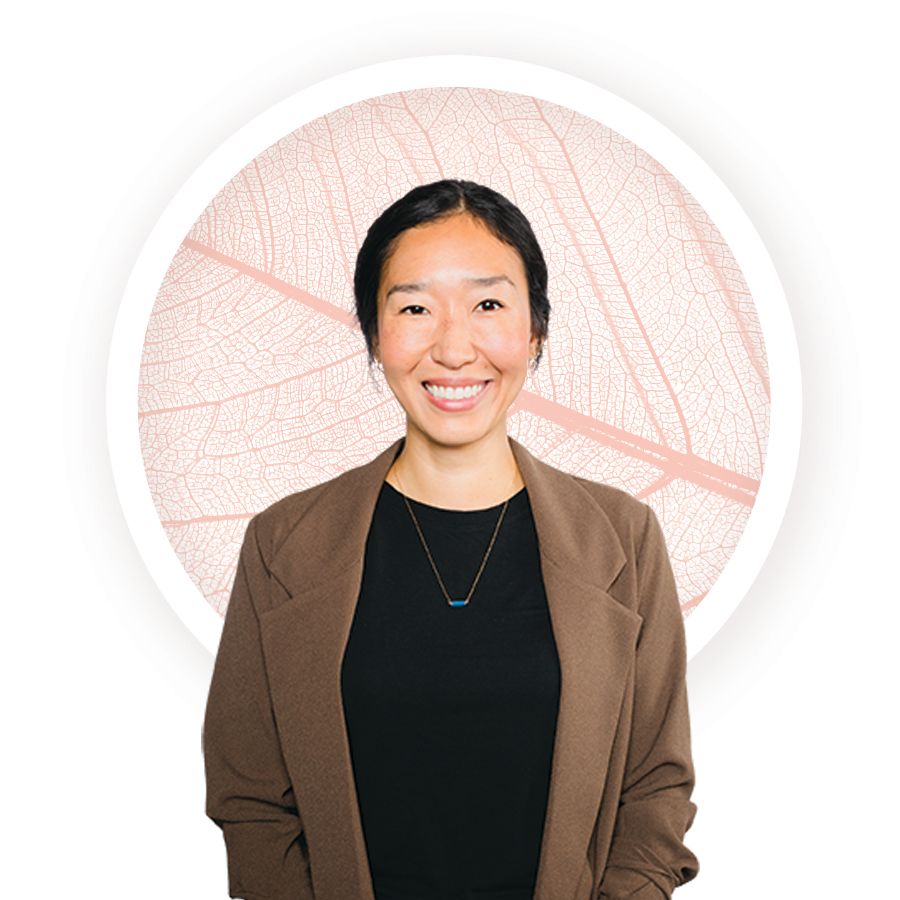 E. LISA CHUNG 21PH 27PhD
Epidemiologist, doctoral candidate,and voting rights activist
---
THE YEAR 2020 proved to be one for the history books, marked by a global pandemic, civil unrest, and one of the most contentious elections in modern American history. Lisa Chung was finishing a master's degree program in the Rollins School of Public Health while conducting COVID-19 research and getting people to the polls.
Her interest lies at the intersection of infectious diseases and social epidemiology. During the final year of her master's program, Chung worked with Professor Jodie Guest, vice chair of the Rollins Department of Epidemiology, on the Emory COVID-19 Outbreak Response Team. She also helped write the COVID-19 prevention plan for the Iditarod dogsled race in Alaska.
"The pandemic highlighted a large gap of understanding in health as well as significant health inequities in Georgia and around the world, which is a large part of why I applied for a doctoral program," says Chung, who previously studied viral infections in cancer patients at Fred Hutchinson Cancer Research Center in Seattle.
In addition to pandemic prevention work, Chung, with the support of fellow students and faculty, co-led the Rollins Election Day Initiative to remove academic barriers to voting. Election day is now a Rollins-wide holiday—something Chung hopes will spread across campus.
"Public health is not partisan, but it is political," Chung says. "When constituents lose their access to the ballot, not having representation translates to policies that can have an impact on their health."
Chung has earned several awards for her work, including Emory's Martin Luther King Jr. Community Service Award and the Dr. Kathleen R. Miner Scholarship for Public Health Excellence. She also received the Marion Luther Brittain Award, which recognizes "significant, meritorious, and devoted service to Emory University with no expectations of recognition or reward."
With the support of her community at Rollins, Chung is pursuing a PhD in epidemiology at Emory with Guest as her academic adviser.
"I have received a fantastic education at Rollins, but the people make this a more meaningful place to be," Chung says. "You can find inspiration and encouragement everywhere."
— Kelundra Smith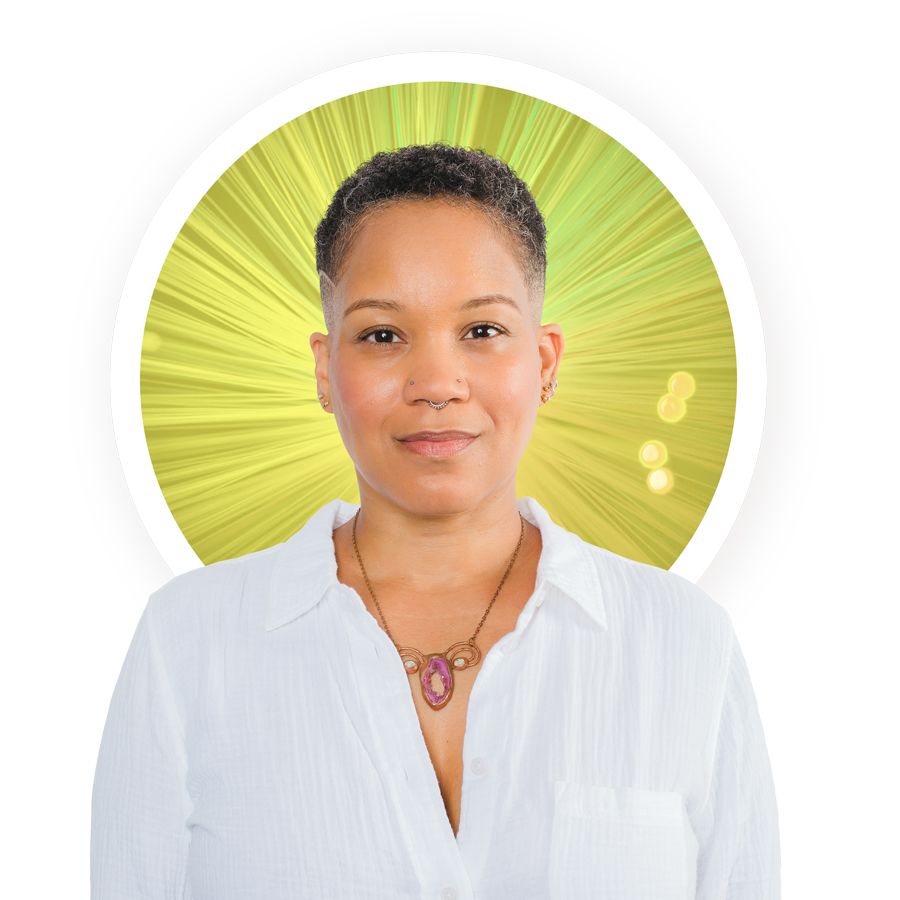 CAT DYMOND 20N 21N
Visionary midwife, nursing student, and mother of two
---
ACCORDING TO the Centers for Disease Control and Prevention, Black and Indigenous women are three times more likely to die from preventable complications during childbirth than white women. For Cat Dymond, this just won't do, which is why in 2016 they cashed out their 401(k) and moved from Boston to Atlanta to earn a bachelor's degree from Emory's Nell Hodgson Woodruff School of Nursing.
Dymond, who has two adult children, has been a doula for twenty-seven years, providing her services free of charge. They earned a bachelor's degree in anthropology with a concentration in maternal-child health from Harvard University. They see nursing as an extension of their earlier work with people experiencing homelessness as well as women who survived domestic violence. While working at a women's health center in Houston, they had an encounter that changed their life.  
"One night a woman showed up after having experienced an assault," Dymond says. "Even though we were not an emergency room, the sexual assault nurse examiner, who was also a midwife, was so warm, tender, and respectful. I thought that's what I want to do. It's not just about catching babies; it's about providing health care in the midwifery model of care with a consciousness of trauma and culture." 
Since enrolling at Emory, Dymond has entrenched theirself in the community. They are a Woodruff fellow and serve on the Dean's Executive Student Council. Dymond interned at Grady Hospital in the emergent dialysis unit, which serves people who are dying due to lack of access to dialysis care. They also earned the Emory Alumni Association Leadership Scholarship, as well as a scholarship from the nonprofit Midwives for Black Lives. At the 2020 nursing commencement, Dymond received the Excellence in Social Responsibility Award.
Now, they are finishing their master's degree in nurse-
midwifery. After graduation, Dymond hopes to bring maternal health care to the people through a mobile midwifery service. They recently won a microgrant from the Hatchery, Emory's student start-up incubator, to begin delivering care.  
"Beyond the bedside, nursing education is visionary," Dymond says. "Here I am a middle-aged woman, and I upended my life, and it was worth it. I'm so proud to be a nurse, and I'm looking forward to what I do with it."
— Kelundra Smith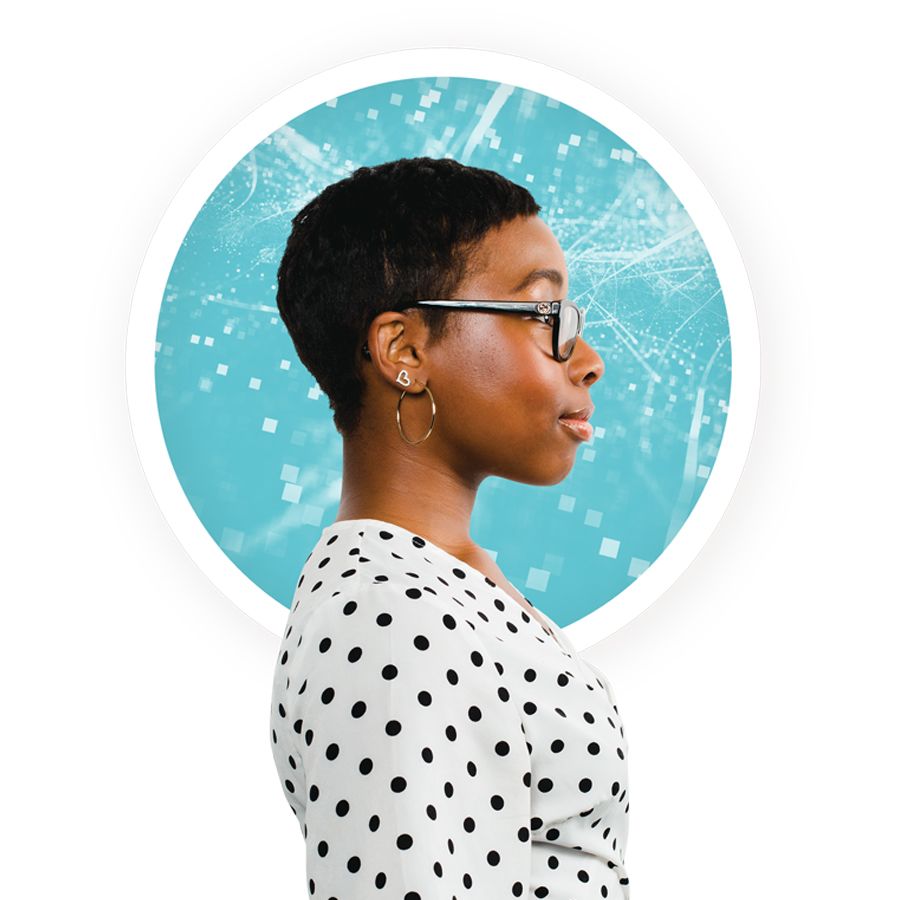 JORDYN TURNER 22B
Serial entrepreneur, innovator, and marketing and sociology student
---
GROWING UP in Houston, Texas, Jordyn Turner says she was a crafty child, selling earrings, Rexlace keychains, and even ballerina tutus to classmates.  When it was time to look at colleges, she was determined to find a place that would support her entrepreneurial spirit and celebrate diversity. Now a senior majoring in consulting and sociology, Emory has offered her both. She also had the chance to fulfill a lifelong dream when she received a scholarship to study abroad in Spain for six weeks.  
"I remember seeing the Delta Sigma Theta and Alpha Kappa Alpha sorority houses, and I knew this was the place for me, not because I wanted to join one of those sororities, but because [the presence of those houses meant] I wouldn't have to sacrifice Blackness for academics," Turner says.
Since enrolling at Emory, Turner has found a supportive community, grown one business, and started another. Her first company, A+ Academic Services, matches college tutors with K-12 students. She's now working to transform A+ into an educational software product that offers tutoring in core subjects, the arts, and trades.  
The desire to go digital is inspired by her second business, the Neos app, in which users create visually driven, digital "business cards" to connect with those who share similar interests and causes. Turner started Neos through the Hatchery, Emory's student start-up incubator, where she currently works.  
"It's one thing to have methodical programs, but [at the Hatchery] we talk about the mental struggles of being an entrepreneur and how to cancel the noise and focus on one idea," Turner says.   
Turner's ambition has helped her attain tuition scholarships and caught the attention of the Atlanta Business Chronicle, which named her on their list of twenty-three Atlanta-based innovators under the age of twenty-five. Now, Turner says she wants to focus on paying it forward.  
 "It made the biggest difference when I realized I didn't have to divorce my love for humanity from my passion for business," Turner says.   She adds, "I had a five-year plan and during the pandemic a lot of things shifted for me internally. . . . I think the thing that excites me the most is there is some uncertainty about my future now."
— Kelundra Smith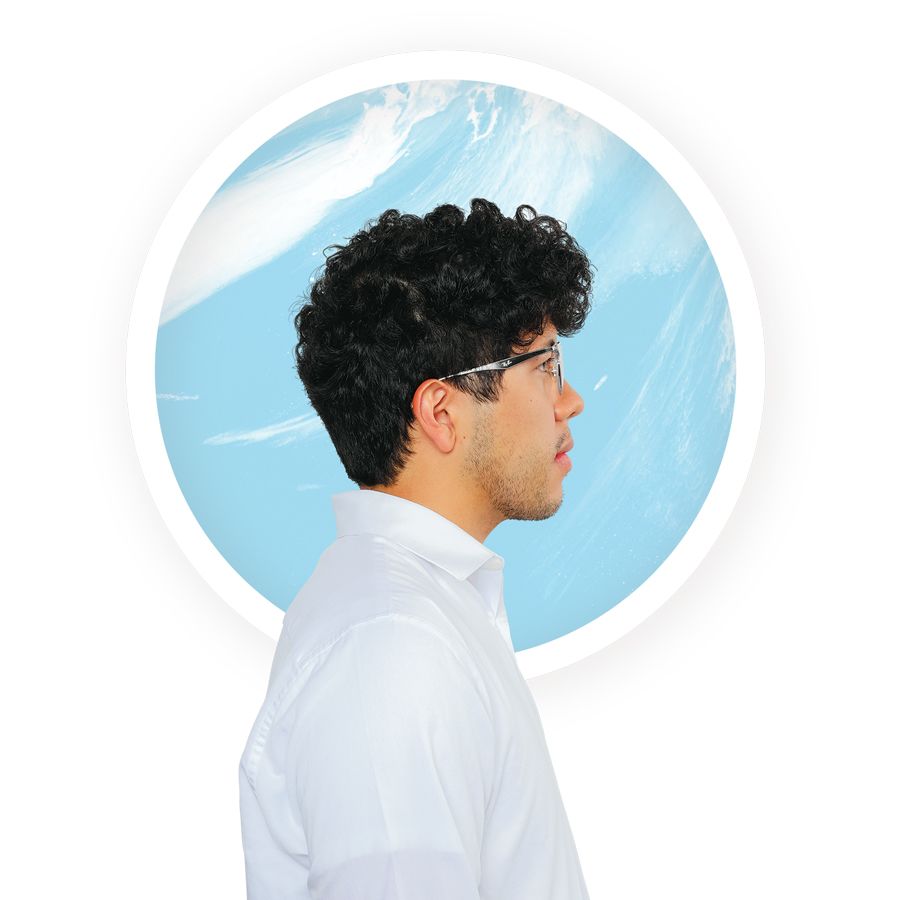 RODRIGO SALINAS 24C
Chemist, musician, and student mentor
---
RODRIGO SALINAS came to Emory to study chemistry, but since he arrived, he's found that and so much more. In fact, he says Emory has helped him find his voice—both as a leader and an artist.
"Emory sets students up for success by providing opportunities that we do not normally have," says Salinas. "Many students come from diverse backgrounds, where they may not be able to conduct research, participate in educational discourse, or even just have advisers that serve as advocates for them."
He has benefited from that advocacy, first as an incoming student receiving guidance from mentors, and now, as a second-year student helping others and passing down that compassion. Salinas has met one-on-one with students from underprivileged and underrepresented backgrounds who might not feel comfortable talking directly to a professor or even being in that formal sort of academic environment. At the same time, his professors have helped him pursue his personal passion for chemistry and his aspiration to become a physician.
Meanwhile, an Emory scholarship has also empowered Salinas to indulge his love of music; he receives free private lessons on clarinet and bass clarinet and virtual performances from the Atlanta Symphony Orchestra. "I wouldn't be able to attend Emory or participate in orchestra or even have my own instrument without that scholarship," he says. "I hope that Emory continues to be inclusive, because I believe that a lot of untapped potential rests within those who work extremely hard from lower socioeconomic backgrounds. This all helps Emory give voices to the voiceless."
— Tony Rehagen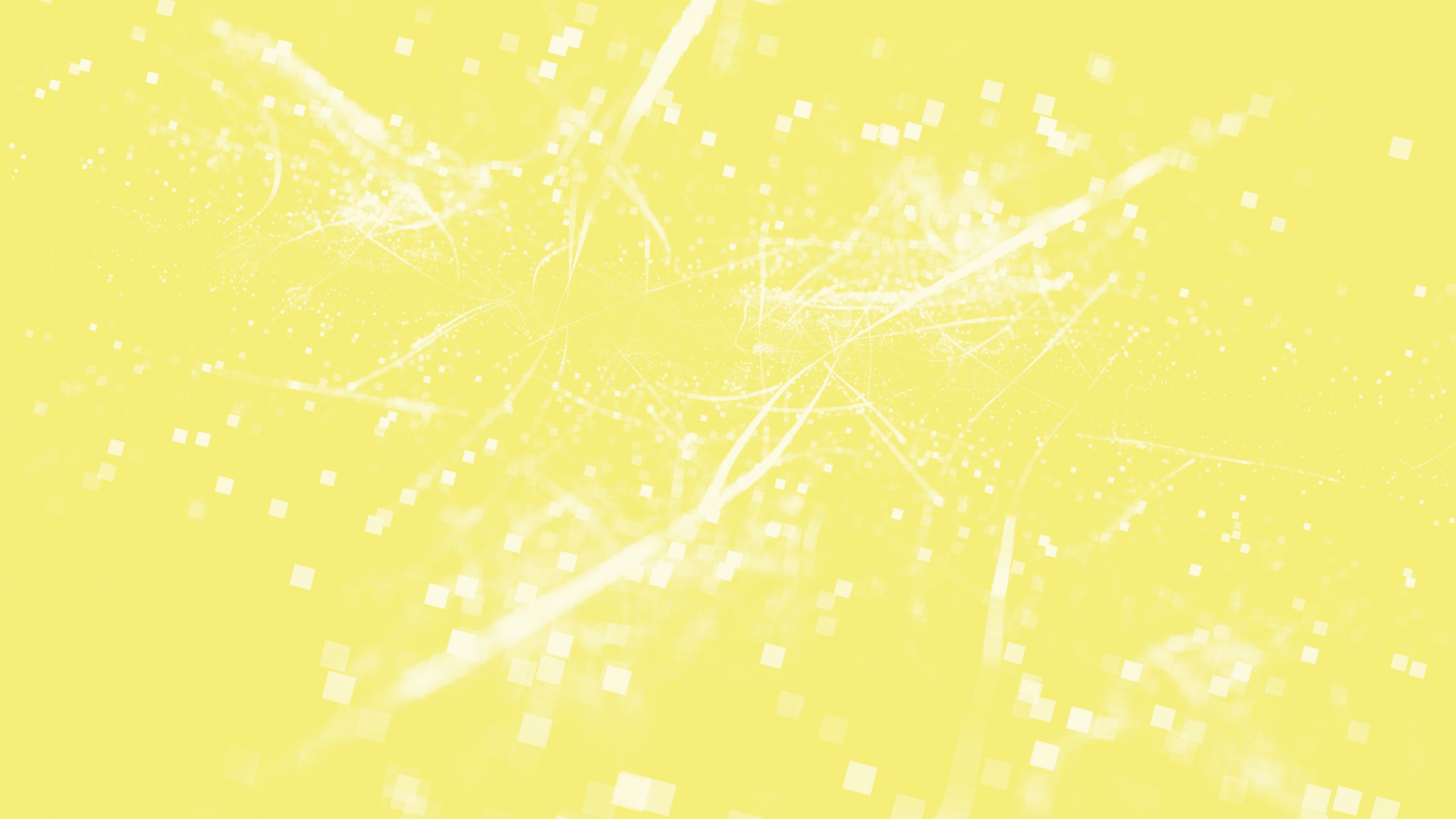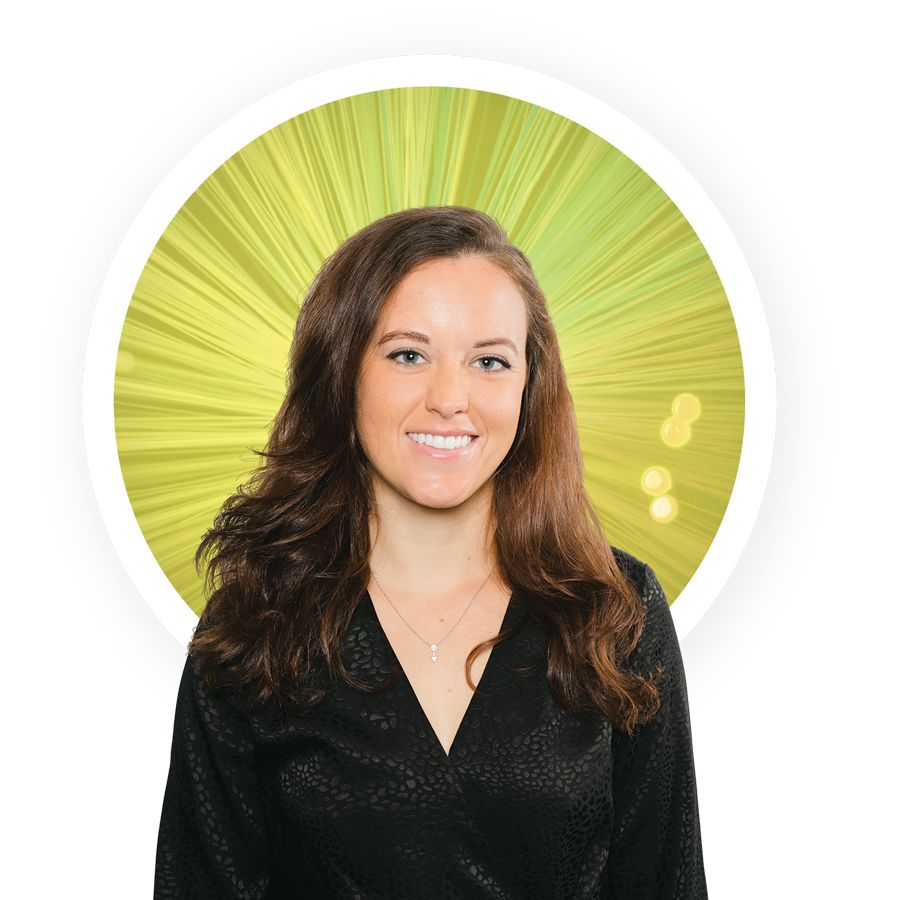 MCKAYLAH HILLIARD 22B 23PH
Nurse, innovator, and future health care administrator
---
MCKAYLAH HILLIARD has always known that whatever she does in life, she wants to make sure she has the broadest possible impact, both in terms of how many people she helps and her impact on the project, job, or profession as a whole. When it came to health care, that meant Hilliard felt compelled to leave life as a registered nurse where she felt she was only treating one patient and one family at a time to focus on the entire health care system. That's why she's currently a second-year MBA candidate at Goizueta Business School focusing on hospital administration and operations. "I think that your health and well-being as a person is pretty fundamental to everything else in your life," says Hilliard. "That was a big driver for me in choosing a career."
Another powerful driver for Hilliard toward her ongoing commitment to and career in health care was the experience of her sister, who struggled with chronic pain for decades. She saw her bounced between doctors and specialists before finally getting diagnosed with a genetic disorder last year. 
"It was a really difficult place to be in, feeling like you couldn't do a whole lot to help," says Hilliard. "Just seeing that for many, many years growing up really made me want to go into the health care industry and hopefully do something to help people."
And thanks to Emory, Hilliard hopes to drive innovation in health care systems all over the world to improve the health and well-being of entire populations and communities.
— Tony Rehagen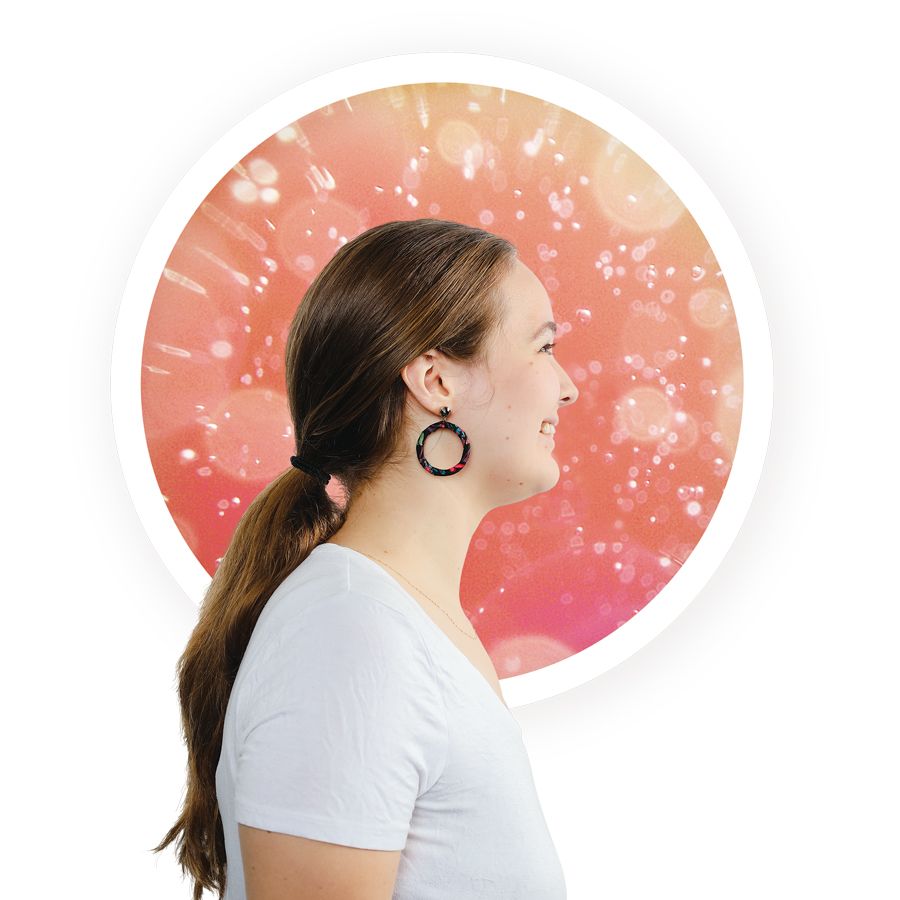 BRYN WALKER 20Ox 22C 
Undergraduate researcher, Library of Congress intern, and historian
---
WHEN THE CORONAVIRUS emerged in March 2020, Bryn Walker quickly found a way to help. The history major shared a Google doc listing contacts and resources at Emory to her friends and classmates to assist them in figuring out what to do about housing, moving, storage, and other immediate matters following the sudden closure of the university. Her message acknowledged the fear many of her classmates felt, especially those who were food insecure, and rallied others to pitch in: "We stand together as a community as we face this crisis," she wrote. 
Walker's selfless action paid forward the support she had been given as a first-generation college student from Terre Haute, Indiana. The close community at Oxford College helped her feel at home, and she excelled in the warm welcome. "Not really knowing what I was doing going into college, it really helped to be a part of such a tight-knit community and to have so much support from faculty and students who really believed in me," says Walker, who returns to Oxford regularly. "I really, really value my education and getting to just read and write and study all the time. That's the dream and I'm grateful. I'm able to do that because of the sacrifices that my parents made. I hope to make them proud, and I hope to make the community proud of me as well." 
Walker has thrived in her history studies, and she has earned the John and Ouida Temple Scholarship, Oxford College American History Award, and Woodruff Dean's Achievement Scholarship. Her academic record, including an Undergraduate Research Fellowship, led to her securing a prestigious position at the Library of Congress, as a teaching with primary sources intern that started in January 2021. 
Just as Emory invested in her, she reaches out to others in need, following the motto: "If you are more fortunate than others, build a longer table not a taller fence."
— Michelle Hiskey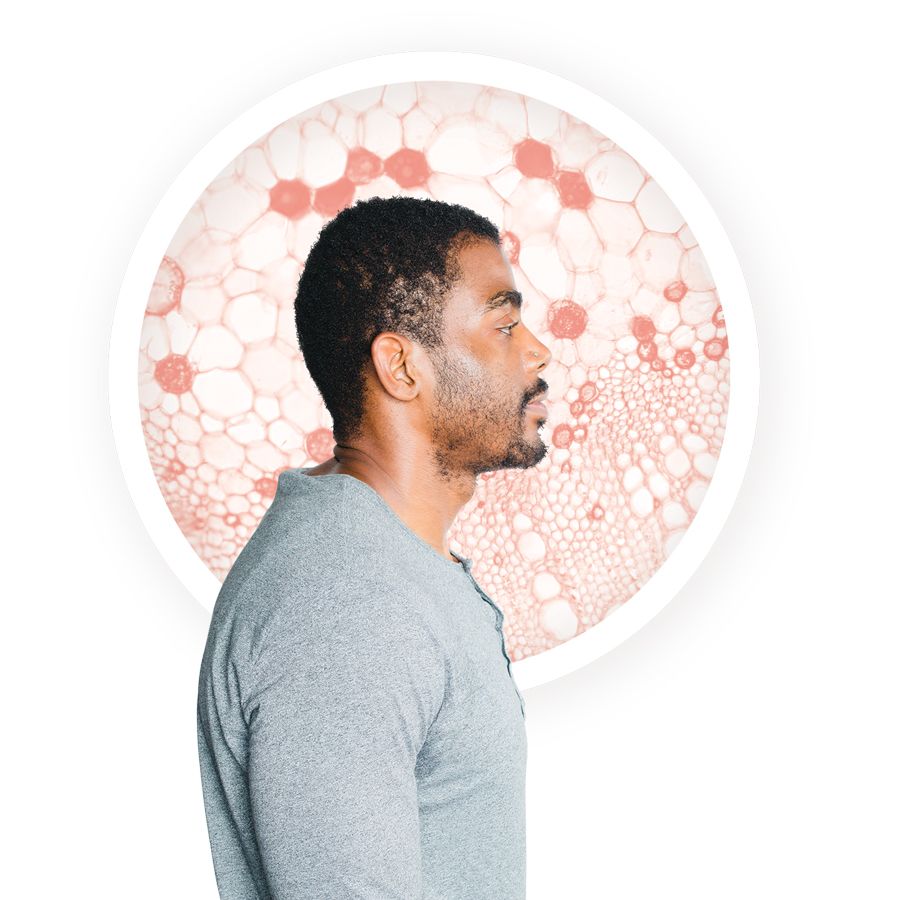 JORDAN LEWIS 22PhD 
Evolutionary biologist, disease researcher, and diversity advocate
---
THE COMPLEXITY of disease fascinates Jordan Lewis. As a PhD candidate in the Population Biology, Ecology, and Evolution program at Laney Graduate School, Lewis is decoding how host-parasite relationships evolve, and how hosts evolve to defend themselves and reproduce. His research as an evolutionary biologist focuses on a worm, C. elegans, the first multicellular organism to have its entire genome sequenced. This makes the worm highly useful for identifying human disease genes and improved ways to diagnose and treat disease. The recipient of a National Science Foundation Graduate Research Fellowship, Lewis is helping decode biodiversity and diversify research science. 
As a fellow for Emory Diversifying Graduate Education, Lewis recruits talent like himself. And as a Nat C. Robertson Graduate Fellow in Science and Society, he teaches Emory College undergraduates and shares graduate-level concepts with those interested in biology, medicine, and ethics careers. Today, he notes, about 6 percent of PhDs in life sciences are held by Black scientists; that figure is less than 1 percent in evolutionary biology.
"My field needs me," says Lewis, who hopes to lead a research lab one day. "After Emory, I want to be not only an influential scientist, but also an influential mentor, making the field more diverse and inclusive, and also making it a field that students enjoy more."
— Michelle Hiskey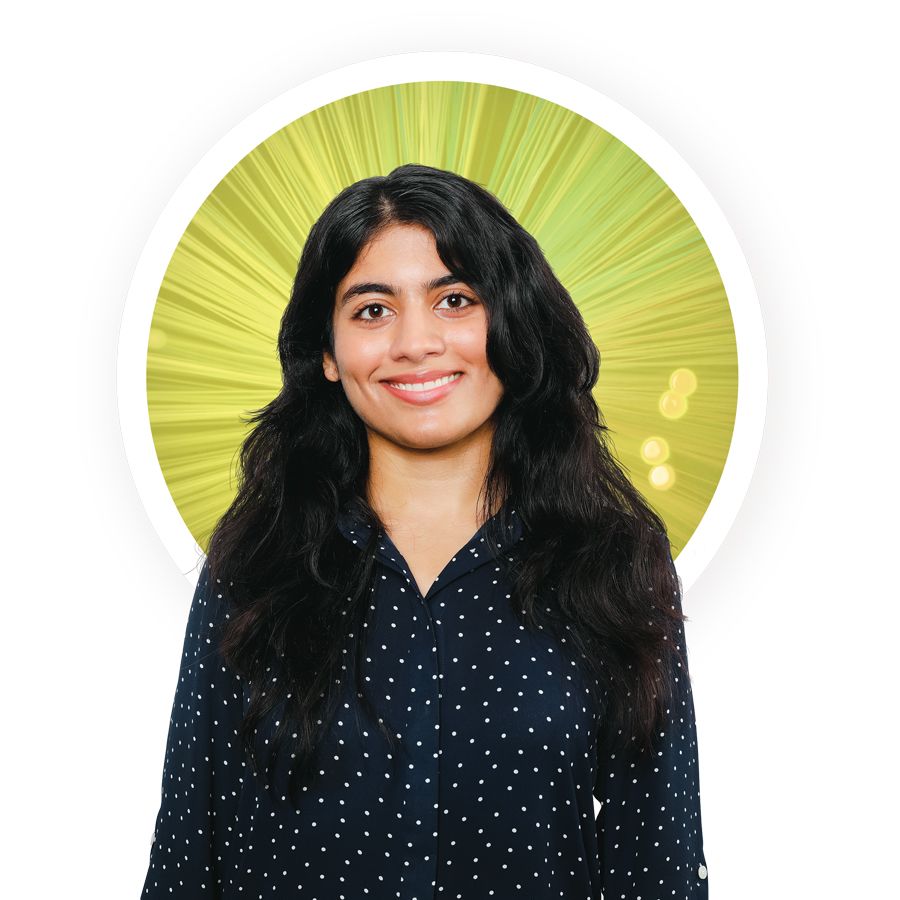 DAKSHITHA ANANDAKUMAR 24PhD
Neuroscientist, volunteer, and campus leader
---
AS A FOURTH-YEAR doctoral student studying sensory learning—specifically how humans process and use sound socially—Dakshitha Anandakumar spends a lot of hours exploring how personal experiences shape social behaviors. Her own experiences as an international student hailing from a small village in India have transformed her into a more empathetic and courageous person and have motivated her to take on leadership roles on campus. That's why, last year, she volunteered to serve as vice president of community engagement for the Graduate Student Association. "The most fulfilling part of graduate school has been helping people find their communities and putting together resources that uplift people from nontraditional backgrounds," says Anandakumar.
In recognition of those efforts, she was recently awarded the Emory Alumni Board Leadership Scholarship. "Receiving this scholarship gives me validation and makes me feel appreciated; it has motivated me to keep contributing to the benefit of nontraditional students," she says. 
Anandakumar is grateful to Emory for the education, experience, and exposure that she continues to receive. "Growing up, working, let alone higher education, was not really expected or encouraged for girls by our family or teachers," she says. "However, when I came here, the support and concern shown by the community at Emory helped create an enriching learning environment where students like me feel comfortable to share opinions and have open discussions."
In her three years at Emory, she's noticed a marked shift in the campus culture toward more diversity and inclusiveness, including more philanthropic support for students and families that might not otherwise be able to afford the educational opportunities. "All these students have to do is open themselves up to the experience. I learned to go out there and make time to take up leadership roles," she says. "I didn't just close myself in the lab. I learned to put myself out there and seek opportunities. And I have seen results."
— Tony Rehagen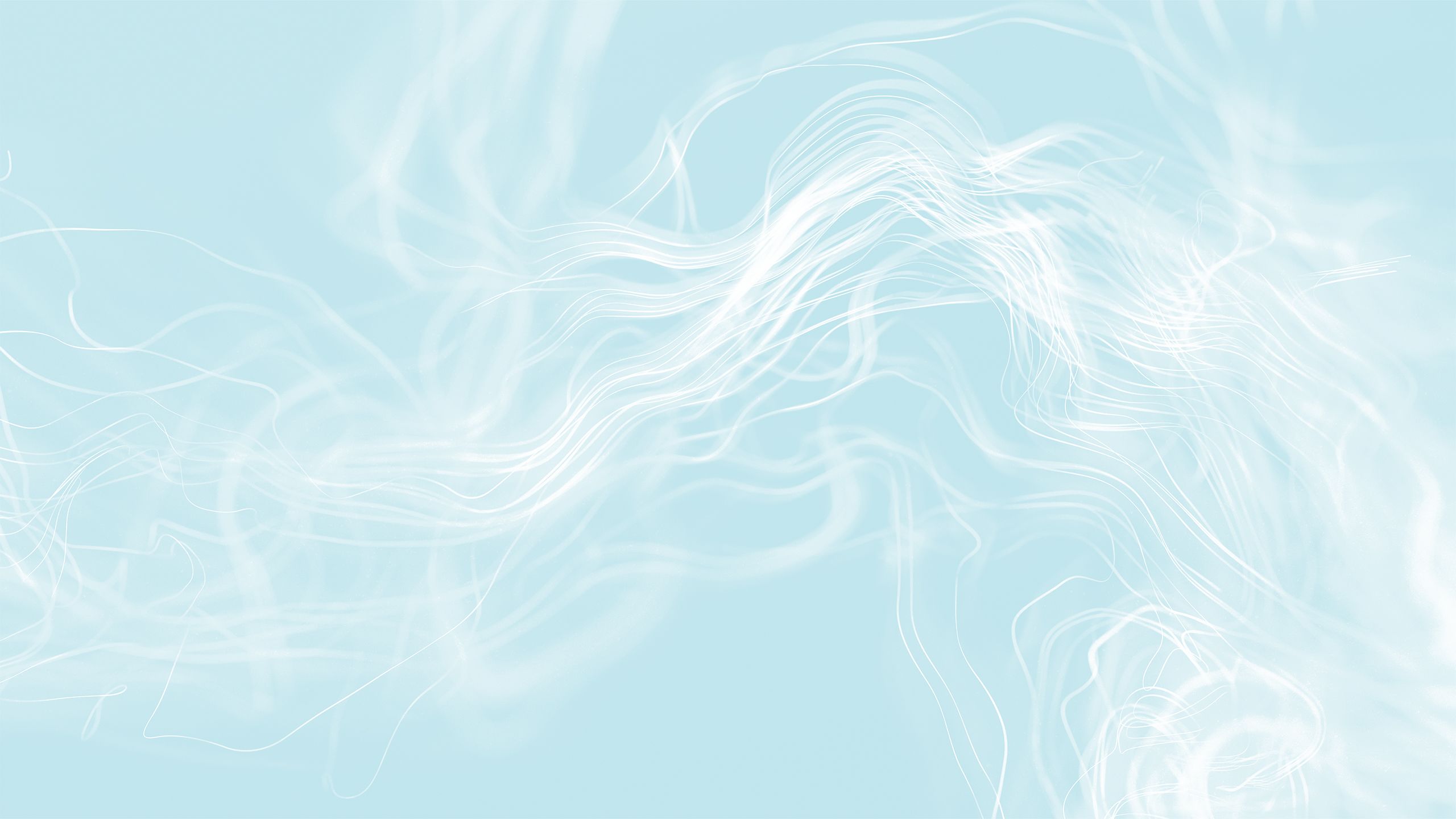 SARAH FINCH 24PhD and JAMES FINCH 24PhD
AI language researchers, innovators, and childhood sweethearts who married
CAN ARTIFICIAL INTELLIGENCE solve our loneliness and disconnection? That provocative question drives James Finch and Sarah Finch, two very connected humans in the Laney Graduate School. Married in 2019 and both recipients of the George W. Woodruff Fellowship, the Finches made headlines when their fourteen-person Emory team won the $500,000 global 2020 Alexa Prize SocialBot Grand Challenge. 
Their invention Emora—a feminized version of Emory—is programmed to ask questions, make inferences, and understand opinions. Basically, it engages in dialogues with humans candidly through a smart speaker or other Internet-connected device and responds as a friend would. "A back-and-forth collaborative experience" is how Sarah Finch describes it. 
To fine-tune Emora's ability to communicate, the Finches rely on their own. "We're dealing with very complex ideas on a daily basis. Transmitting an idea to another human brain in a reasonable amount of time is very difficult, and there's constant miscommunication that happens," James Finch says. "That's not so much of a hurdle between us. We almost always feel like we can understand each other." 
"If we can create more flexible and robust dialogue capability in machines," Sarah Finch explains, "a more natural, conversational interface could replace pointing, clicking, and hours of learning a new software interface. Everyone would be on a more equal footing because using technology would become easier."
Emora is hoped to help people who are
isolated, depressed, or have a neurological disease like Alzheimer's. The Finches use a mathematical formulation called predicate logic to enable a computer to manipulate information received from a human and make inferences. Emora can remember, for example, whether the user has a pet or just bought a home, and connect related concepts. 
Because big life decisions like buying a house are more important than buying groceries, for instance, Emora can infer that someone who adopts a pet or buys a house is excited. "The key is for Emora to remember things that the user has shared in the past and leverage that information to make even better conversations that are more personal," James Finch says. 
The Finches have worked in sync since they were thirteen-year-olds in the same math class in Grand Blanc, Michigan. As undergraduates at Michigan State, they discovered a passion for tackling the limits of computerized dialogue systems, which led to the Emory Department of Computer Science Natural Language Processing Research Laboratory. 
"Who doesn't want to be able to talk to their computer, right?" James says. "We just wanted to see if we could crack this really hard AI problem that's been basically unsolved for decades. We believe that a free exchange of information between a computer and human was the only strategy that really has a possibility of working long term." 
Upon earning PhDs, Sarah Finch hopes to continue her work in private industry, while her husband aspires to a career in academia.
— Michelle Hiskey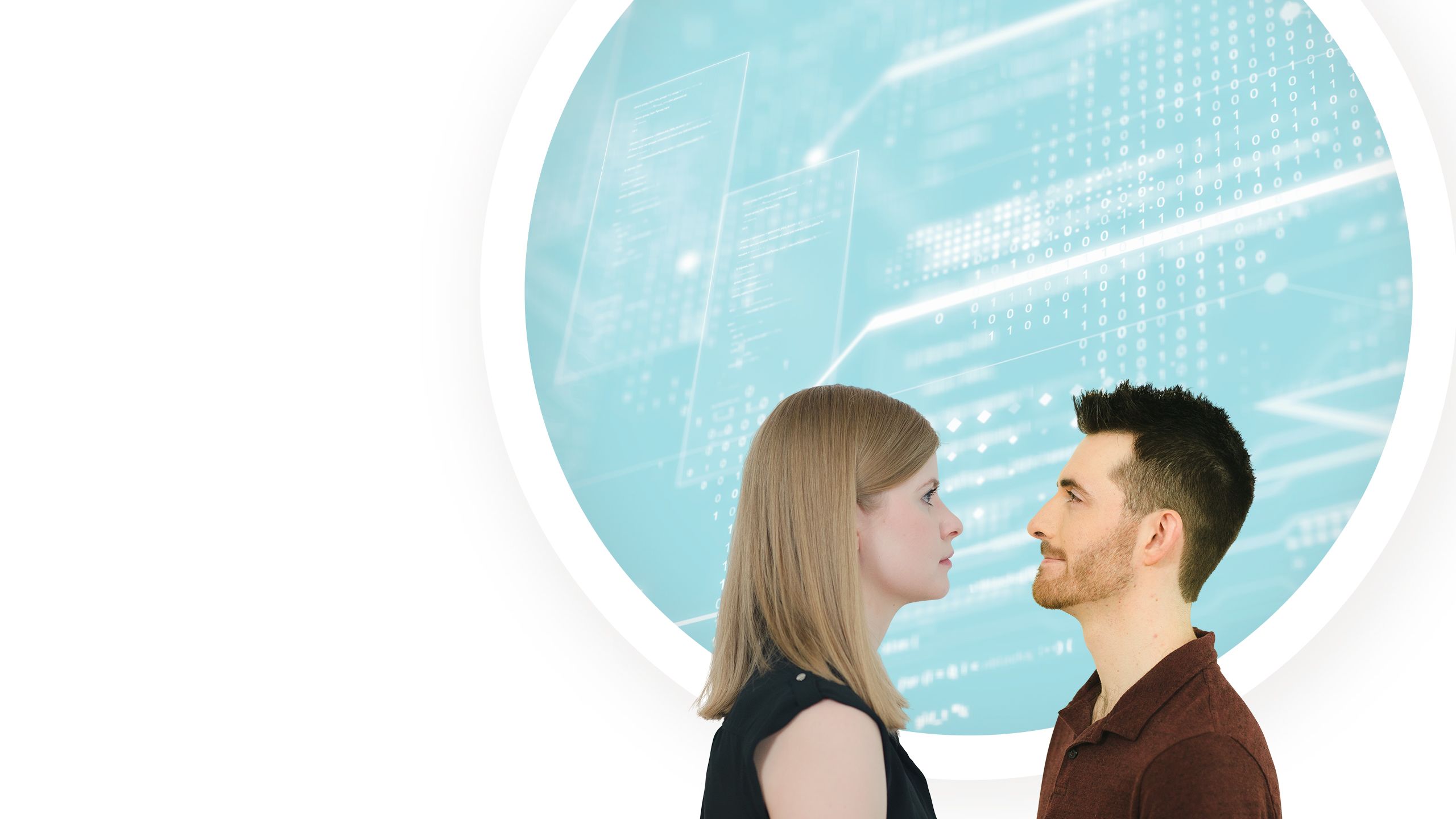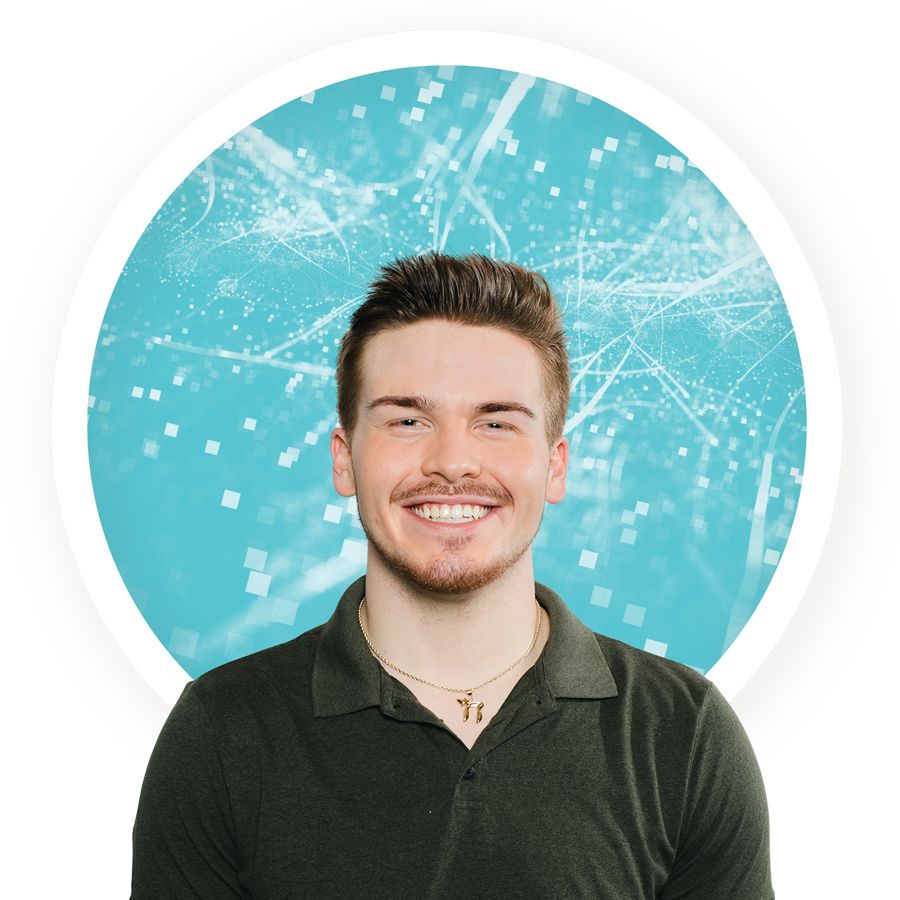 CUTLER CANNON 20Ox 22C
Medical linguist, phytochemist, and future physician
---
CUTLER CANNON grew up on a sheep farm in a small country town just north of Dallas. He says being surrounded by nature–in conjunction with his Jewish upbringing–greatly influenced his views on herbal medicines and traditional therapies and how they can be used alongside modern medicine to treat patients. 
Since middle school, Cannon started following the work of Cassandra Quave, an ethnobotanist at Emory who studies the use of botanical remedies to treat infectious diseases (see Quave's story on page 8). So, when it came time to apply to college, Cannon had a good idea where he wanted to go. 
"The problem with the integration of botanical medicine and traditional therapies is that there is a lot of stigma that follows it," says Cannon. "People think it's pseudoscience and 'fake' medicine, but the biochemistry says otherwise."
By coming to Emory and joining the Quave Research Group, Cannon was able to work alongside Quave in her cutting-edge lab. The experience provided Cannon with access to modern research techniques and a legitimate path forward in the field of medical ethnobotany. 
Once this fourth-year Emory student graduates with his bachelor's degree in linguistics, Cannon plans to pursue a master's degree in ethnobotany before moving on to medical school. He hopes to use this platform to further extol the benefits of integrative therapies and change how medicine is perceived and taught around the country.
"It's exciting to see how Emory is catering to these rather avant-garde research initiatives," says Cannon. "If I had gone somewhere else, there wouldn't have been an ethnobotany lab; there wouldn't have been an experience to solidify where my passion is, and I wouldn't be able to confidently say that this is what I'm meant to pursue. Now, with Emory coursework and Quave's mentorship under my belt, I can definitively say that this was the right decision and that I can clearly see a path ahead."
— Tony Rehagen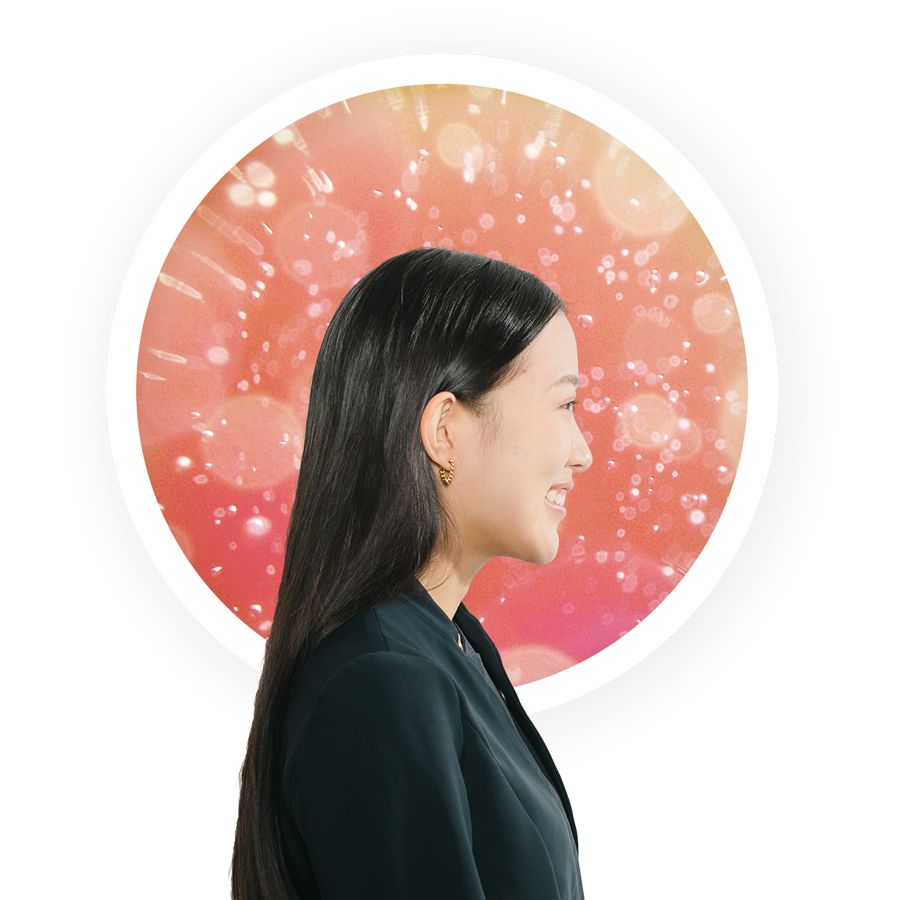 RACHEL DING 20Ox 22B 
Political scientist, global citizen, and community builder 
---
EVEN THOUGH her older sister had attended Emory years before her, Rachel Ding was still eager to see if Emory's reputation as an elite institution of higher learning was a reality. It wasn't until she herself arrived at the Oxford College campus and got involved in the Oxford College Student Government Association, that Ding realized the university was also a close-knit community. "I really felt like key professors, administrators, staff, and also, just the campus itself invested in me," she says. "I don't think I would've felt that valued as an individual at any other college."
A fourth-year student majoring in finance and international studies, Ding also quickly found that Emory was her gateway to a global business community—including a deeply rooted relationship with the world-renowned Carter Center. "Emory has given me many opportunities to study international relations," she says. "I have the privilege of taking classes and learning from really notable people within the international community."
One of those professors, Yawei Liu, director of the Carter Center China program, has also taught her much about her own heritage and opened up an aspect of political science that she had never before explored. Ding imagines herself one day building upon what she learned at Emory into a career with an organization overseas, where she hopes to help foster diplomacy in international development.  
But first, like any upstanding community member, Ding is working to give back to the school and student body that has provided her with all of these advantages—by serving as president of the Emory University Student Government Association, marking her second presidency during her time at Emory. "I hope to make Emory a more welcoming place," she says. "I truly want to make Emory somewhere where we have a community spirit and where we feel like we can all belong. I want to create an environment where students learn how to exist in the world as good, ethical human beings."
— Tony Rehagen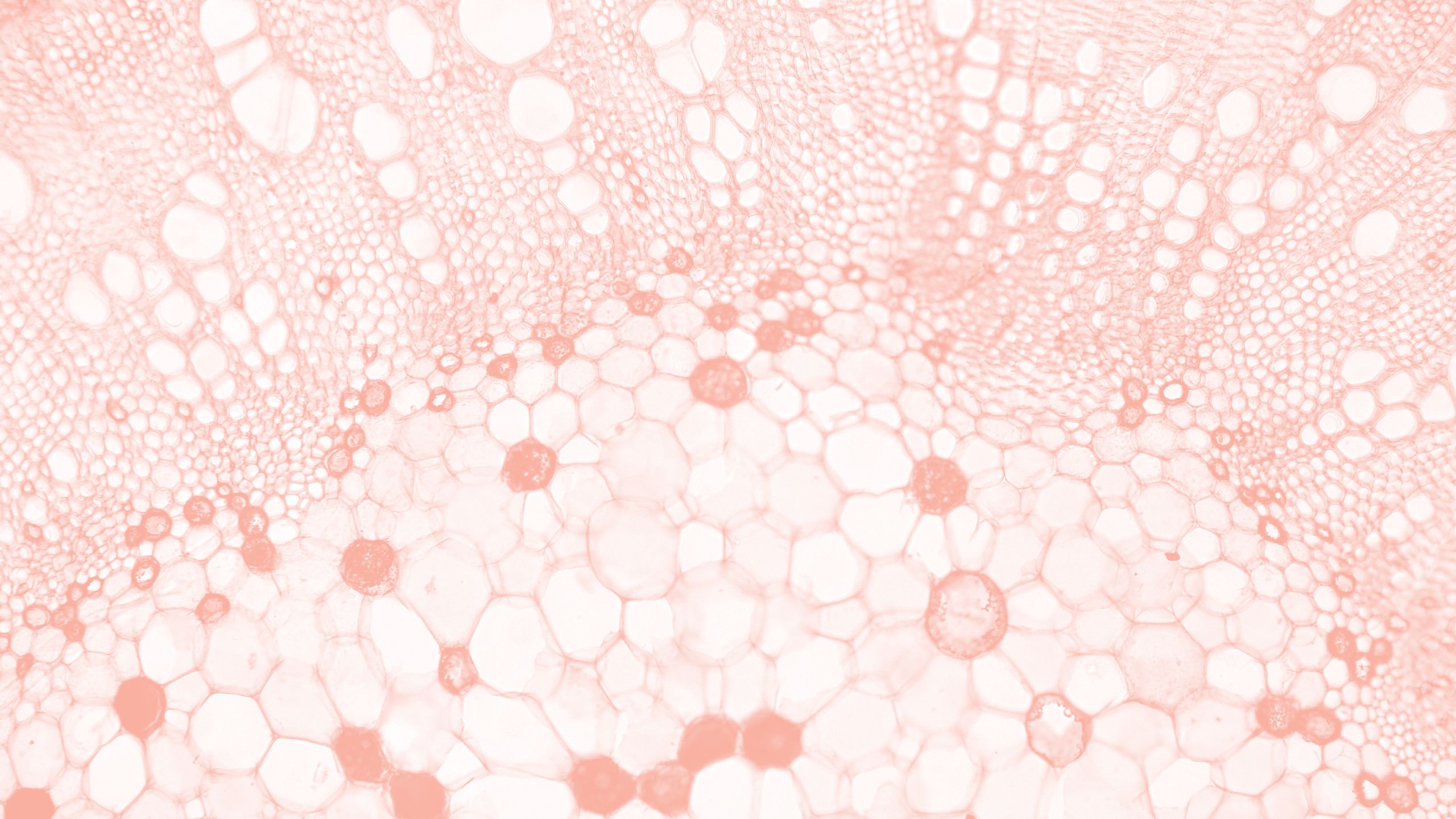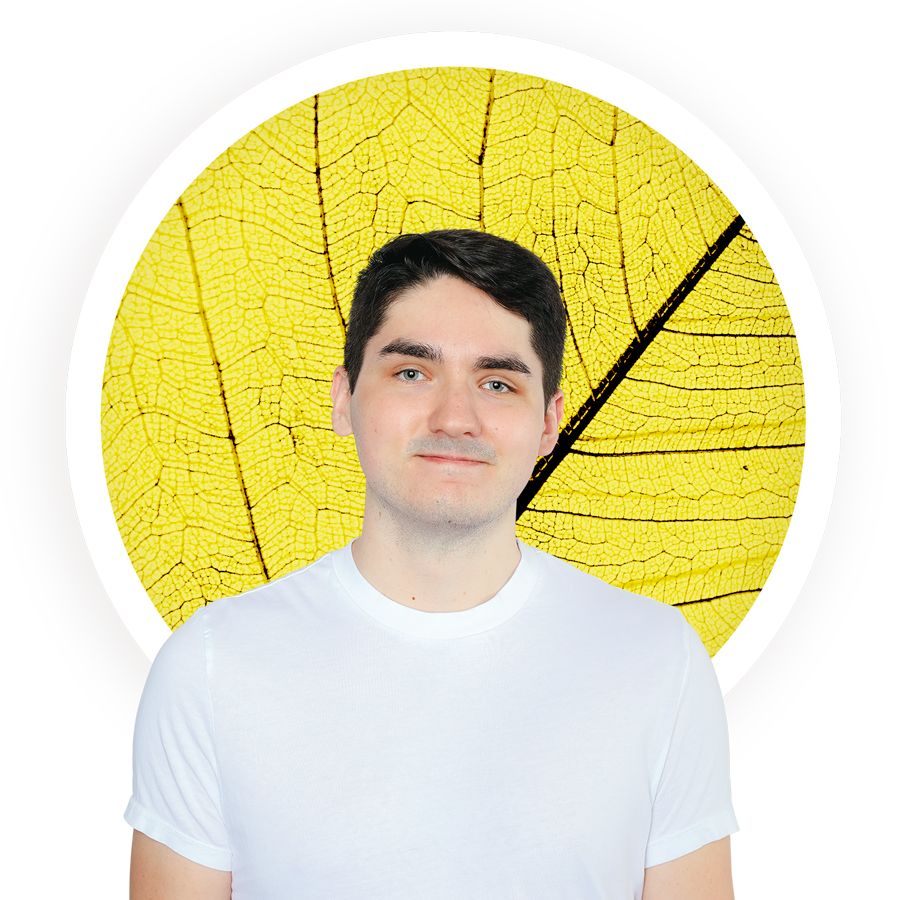 CALEN MACDONALD 22C
Undergraduate researcher, crew team member, and writer
---
MANY PEOPLE played "telephone" growing up, passing a message from person to person and seeing how it changed by the time it got to the final recipient. This childhood game provides insight into language evolution for Emory senior Calen MacDonald, who's conducting research with Professor Benjamin Wilson in the Department of Psychology. 
The research marries MacDonald's two majors: neuroscience with a concentration in behavioral biology and creative writing. He is intrigued by how language is passed down and how people receive messages based on their connotations with various symbols, words, and objects. "I'm really interested in storytelling and the way that humans express themselves, says MacDonald, who grew up in Palmetto, Florida. "I think that's how we connect and how we frame what we do. I want to understand the way we put together the narratives of our lives." 
His interests also coalesce with Emory Reads, a volunteer program where Emory students tutor kids in Atlanta Public Schools. "The way the kids engage with stories in such a sensory way—only as a child did I get that absorbed into a story," says MacDonald. "A lot of what I did was reading with them and having them read to me. When you see that one-on-one impact, you can feel the influence that you're having."
MacDonald is also a member of Emory's crew team. Though they were unable to compete in 2020, members used their time to give back by donating money to Legal Aid Atlanta following protests for social justice. He says the team is also becoming more intentional about trying to diversify the sport. 
After graduation, MacDonald hopes to continue researching language evolution. He's waiting to hear back about a Fulbright to conduct research at the University of Edinburgh. Until then, he's enjoying the journey. "I kind of feel like my experience is a sample platter of everything Emory has to offer," he says. "Emory gives you all the tools you need for success. It's really up to you to put them together and build something."
— Kelundra Smith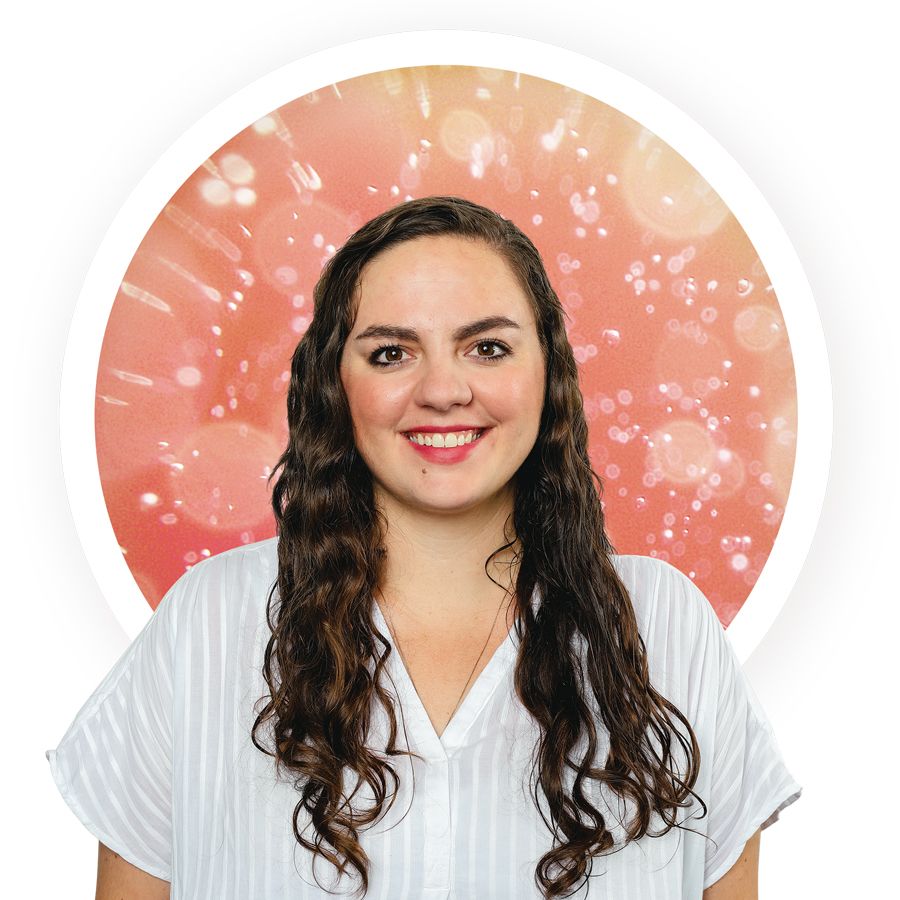 CAREY JANSEN 22PhD 24M
Researcher, mentor, and cancer biologist
---
EVEN BEFORE Carey Jansen came to Emory from Athens, Georgia, she'd heard about how collegial this place was. But it wasn't until she arrived and entered the MD/PhD program that she realized it's deeply true—and an essential part of the Emory experience. 
"Being able to work together with people from all over campus has presented opportunities to do some really unique and innovative things on the research and clinical sides," she says. "Science and medicine are no longer individual sports. I think Emory is uniquely positioned to support a better future because we prize this teamwork and this collegiality."  
In addition to Jansen's academic achievements, including winning the William and Catherine Rice Research Award for her work in cancer immunotherapies, she has also been rewarded by the experience of mentoring younger students. She says she's just passing on the welcome that was extended to her by professors, researchers, and clinicians at Emory who have always treated her like a future colleague rather than an underling. 
"It results in a lot of really good working relationships that endure long beyond when we graduate and go our separate ways," she says. For these efforts, she won the 2021 Emory Graduate Student Mentor Award.  
This united front is important when battling a foe as pervasive and deadly as cancer. Jansen says it empowers everyone, from student to researcher to clinician, to drive advancements in cancer treatments and train future generations of doctors and scientists to combat this disease. "It's no longer good enough to say the problem is too hard, we'll leave it for later," says Jansen. "We're really pushing forward to try to solve it no matter how hard it might be. I think it's really exciting for what it means to exist as a global community and as an Emory community."
— Tony Rehagen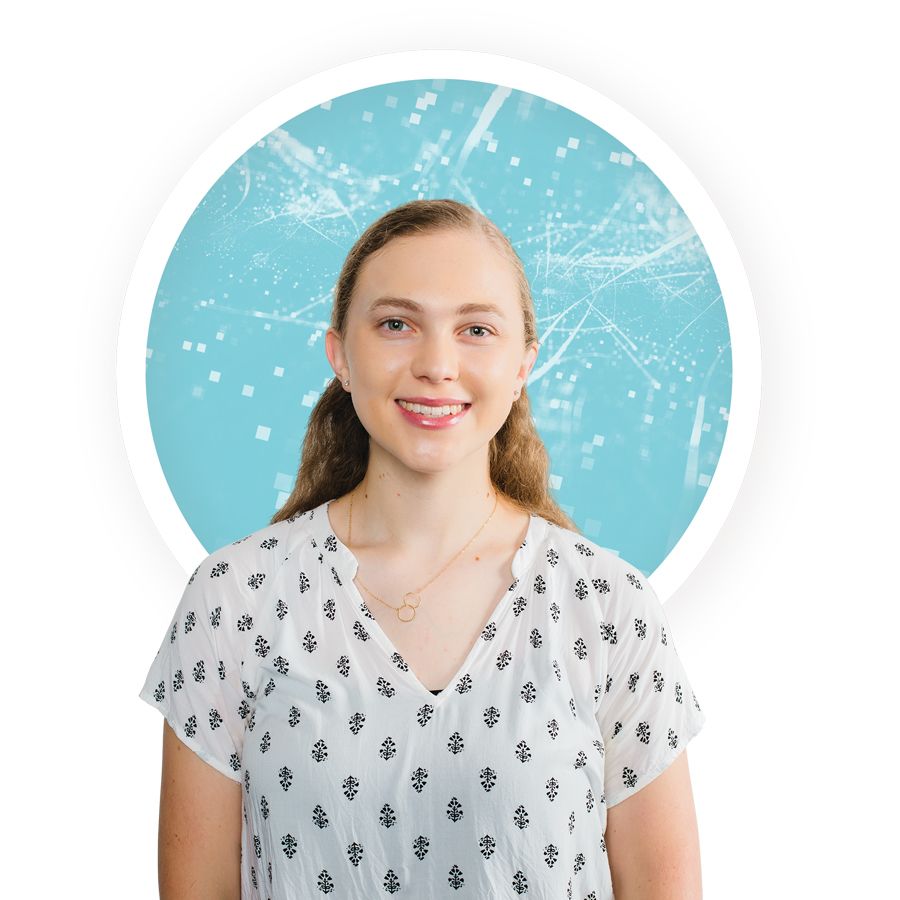 JULIE WECHSLER 21C 
Fulbright Scholar, committed mentor, and health communicator
---
JULIE WECHSLER'S journey at Emory from follower to leader was short—and influenced her daily walks around campus, too. She says she took advice from students who were older than her and had been down the path before and made it seem like it was possible, and then learned from tracing their footsteps. 
She started on this journey just before her first year in college, leaving her comfort zone in Durham, North Carolina, early to participate in Emory's Student Outdoor Adventure Retreat (SOAR)—a three-day pre-orientation program designed to build community among incoming students. It opened Wechsler's eyes, and she's since became a SOAR leader herself, a peer mentor in the Emory Pre-Health Advising Office, a mentor for local students in the Emory Pipeline Collaborative, and an undergraduate teaching assistant in the Emory Program in Linguistics. 
"Sharing what kind of decisions I made and seeing how that really helped other students along their paths, made me feel like my opinion was really useful to somebody else," Wechsler says. 
Bumping into mentees around campus boosts her Emory experience, too. "Getting everybody out of their comfort zones through SOAR and other advising situations was really bonding and created some lasting relationships," she says. Wechsler is passionate about using communication as a critical tool for better health. In fact, she founded JHealth, a leadership development and educational program that promotes Jewish perspectives on bioethics and other health care topics. 
A recent Emory graduate, Wechsler will soon be conducting research in Spanish as a Fulbright Scholar in Peru. Her project focuses on the impact of a national registry of medical interpreters and translators of Indigenous languages. Thanks to her research experiences and her incredible mentors, she feels prepared to undertake this work in January.
— Michelle Hiskey

EVERETT MOSS 23N
Firefighter, paramedic, and future nurse 
---
EVERETT MOSS was a second-generation Atlanta firefighter as well as a paramedic. But he wanted to do more—and Emory was the key to that future. "As a first responder, your care stops at a certain level," says Moss. "You can't really follow the patient through the continuum of health care. So, leaving the fire service allowed me the opportunity to dive deeper and learn more when it comes to medical management of a variety of patient types."
When it came time to choose the school where he would pursue that deeper health care knowledge through a career as a nurse anesthetist, the native-Atlantan Moss knew of Emory's global reputation in the health care field. But it was actually the university's personal relationships that sold him on his hometown school. 
For instance, he met Kelly Wiltse Nicely, director of Emory's CRNA program at a conference in Augusta, Georgia, and Moss was immediately struck by her compassion and support for each of her students. "I felt that they had a passion for the student outcomes," says Moss. "They really cared about the students, their families, and their goals."
Moss applied to Emory and was accepted in December 2019. But before starting class in fall 2020, Moss answered the call for help in the sudden wake of the COVID-19 pandemic. He left to volunteer as an ICU nurse and code response team nurse at hospitals in hot spots in New York City and the Rio Grande Valley in Texas.    
By the time he arrived at Nell Hodgson Woodruff School of Nursing in August 2020, after months of helping strangers through unprecedented times, Moss was glad to see the friendly faces of professor Nicely and the rest of the CRNA program at Emory. 
"We have a small group of students per graduating cohort," says Moss. "That's real big for me because at larger programs with more students, it's hard to have that interpersonal connection."
— Tony Rehagen
THE FUTURE STARTS HERE
Our students are our future. And supporting student flourishing means helping them become thinkers, doers, and team players. It means creating an inclusive environment where our diverse student body feels at home, strengthening their values, developing skills, and preparing them for advanced and professional studies, and for their careers. Their success empowers them to contribute to the world around us. Emory's top priority is guiding students as they realize their potential, and enabling them to excel.