Youth views on climate crisis take the world stage
Emory students and alumni raise diverse voices on equity during U.N. climate talks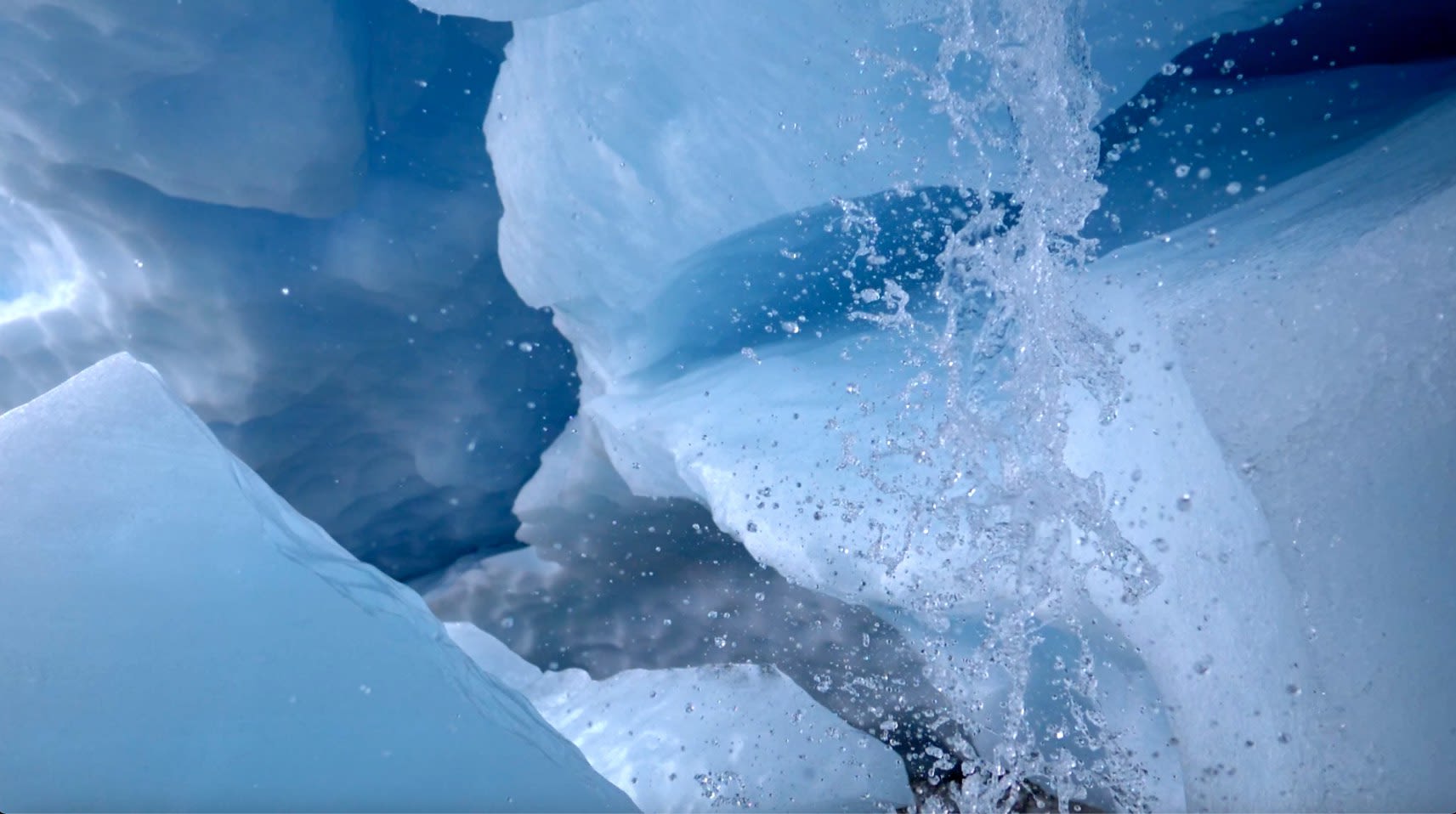 Ryan Thorne, a native of Glasgow, Scotland, flew to Atlanta in August to begin a master's program in Emory's Department of Environmental Sciences. A flight attendant handed him a travel kit containing headphones and other items. On the plastic cover was a photo of a young man hiking in Iceland, scrambling over boulder-sized chunks of broken-up ice.
"Most other people would probably just see an amazing travel photo, but I saw a melting glacier," Thorne says. "It affects me emotionally to think about how glaciers are being destroyed by climate change. Many landscapes that we take for granted are disappearing."
He pondered how his own international flight, and other decisions that we all make in our day-to-day lives, contribute to the greenhouse gases in the atmosphere that are steadily warming the planet.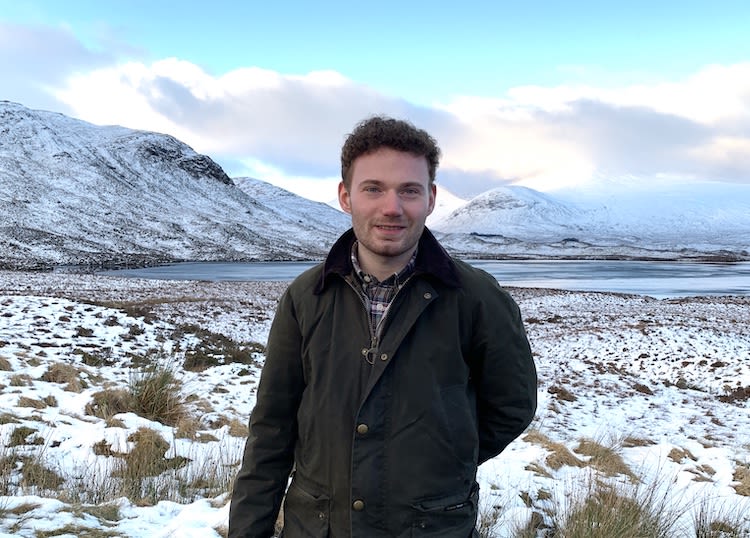 Thorne is among the Emory students and alumni working to bring diverse voices to key issues during this year's United Nations Framework Convention on Climate Change, known as COP, continuing through Nov. 12 in Glasgow.
Emory student delegations have attended the global annual climate talks as official U.N. observers since 2015, when COP was held in Paris. That year, nearly 200 member countries hammered out the Paris Agreement, aiming to keep the global mean rise in temperature to no more than 2 degrees Celsius above pre-industrial levels.
This year, Emory is not sending an in-person student delegation, due to the pandemic and related concerns, says Eri Saikawa, associate professor of environmental sciences, who normally leads students at COP. Instead, the 17 undergraduate and six graduate students in Saikawa's "Climate and Society" class are contributing to COP virtually.
"The climate crisis is more immediate for us than for previous generations. We've reached the last-minute point."
Chiara Brust, Rollins School of Public Health MPH student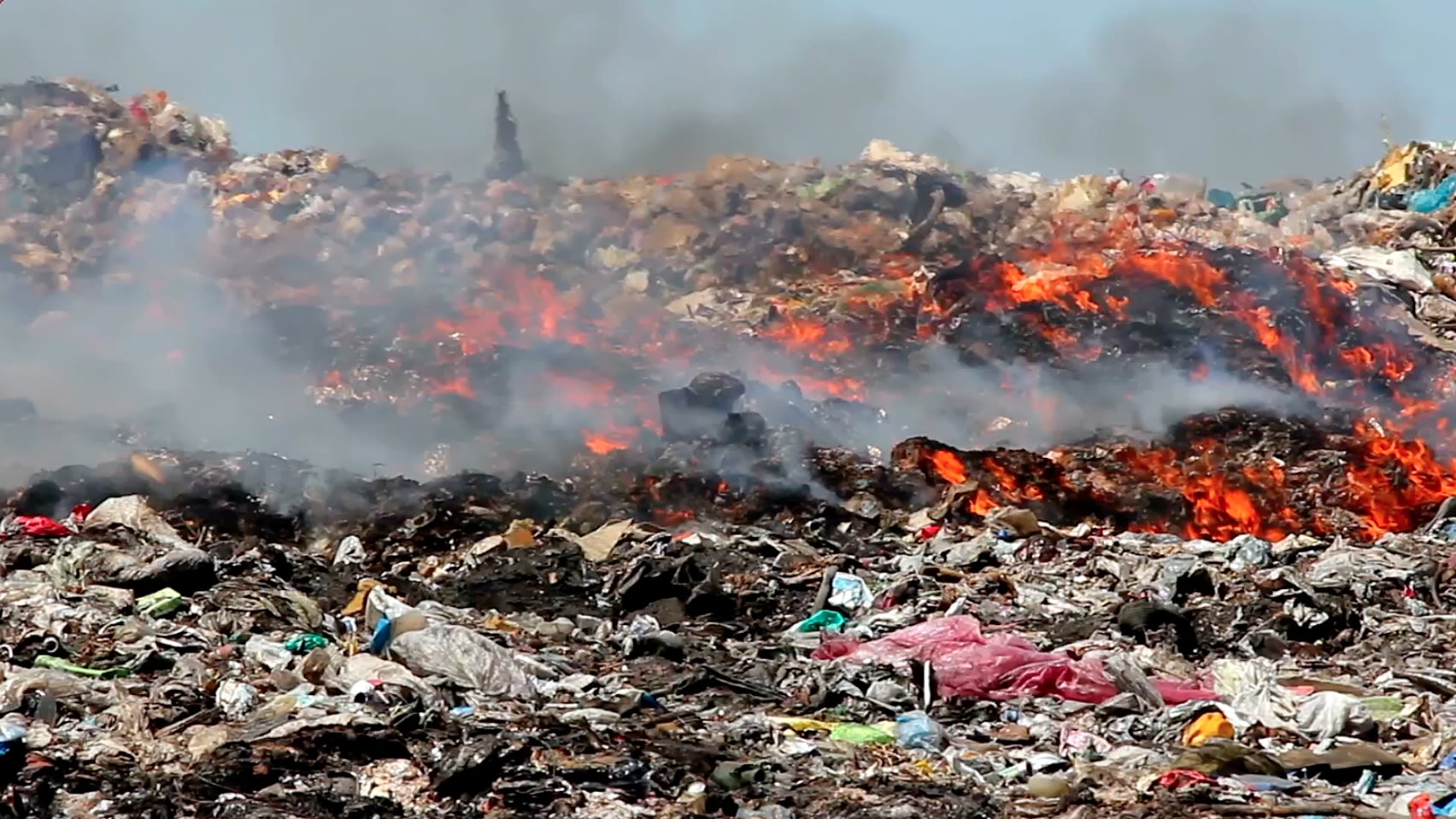 Saikawa's students will co-host two virtual seminars for COP's "Zero Emissions Solutions Conference," to raise awareness of the need to achieve net zero carbon emissions by 2050. "Emory Climate Talks with Youth Climate Activists" is set for Thursday, Nov. 4, and "Emory Climate Talks on Food Waste and Anaerobic Digestion" is set for Friday, Nov. 5.
A series of Emory Climate Talks seminars and "AmpliFIRE" podcasts, hosted by Emory students and alumni, are also bringing in diverse viewpoints to discuss key issues at COP.
On Monday, Nov. 8, Saikawa will present virtually for a COP side event on the impact on global emissions of garbage burning — a worldwide problem that damages the environment, and the health, of poorer communities lacking proper waste-disposal infrastructure. Published research led by one of Saikawa's undergraduate students, Vicki Wu (who has since graduated), found that toxic fumes from smoldering garbage fires contribute to 300,000 deaths annually in India and Nepal.
Finally, Emory assigned its official U.N. observer badges normally used by students to 14 people, representing a range of perspectives, who will be on the ground at COP. This in-person Emory delegation consists of human rights and environmental activists and other change-makers from around the world. It also includes alumni who were Bobby Jones Scholars — a prestigious student exchange program between Emory and the University of St. Andrews in Scotland.
Ironically, as a current Bobby Jones Scholar, Ryan Thorne will be following COP from Atlanta, instead of in his hometown of Glasgow.
"I'm disappointed not to be there, but I can still engage virtually," he says. "For me personally, it doesn't make sense environmentally or financially to get on a plane and fly there and then fly back again. But I understand why some people would want to be closer to the action for this pivotal moment in the decisive decade for climate action."
Despite his family's low economic status, Thorne experienced the grandeur of Scotland's natural landscapes through school field trips to the country's stunning lochs, mountains and rivers. That led him to major in geography and management as an undergraduate at the University of St. Andrews, where he went on to get a master's in international business before coming to Emory. He plans for a career in the financial services sector — perhaps advising businesses on sustainable practices and how to adapt to climate change.
Thorne interviewed Scottish corporate leaders in sustainability for the AmpliFIRE podcast "Dissecting the Corporate Net-Zero Landscape."
"We're so aware of the many other ways that racial discrimination impacts us, but climate change is an area where we've been largely kept in the dark."
Kaela Wilkinson, Emory senior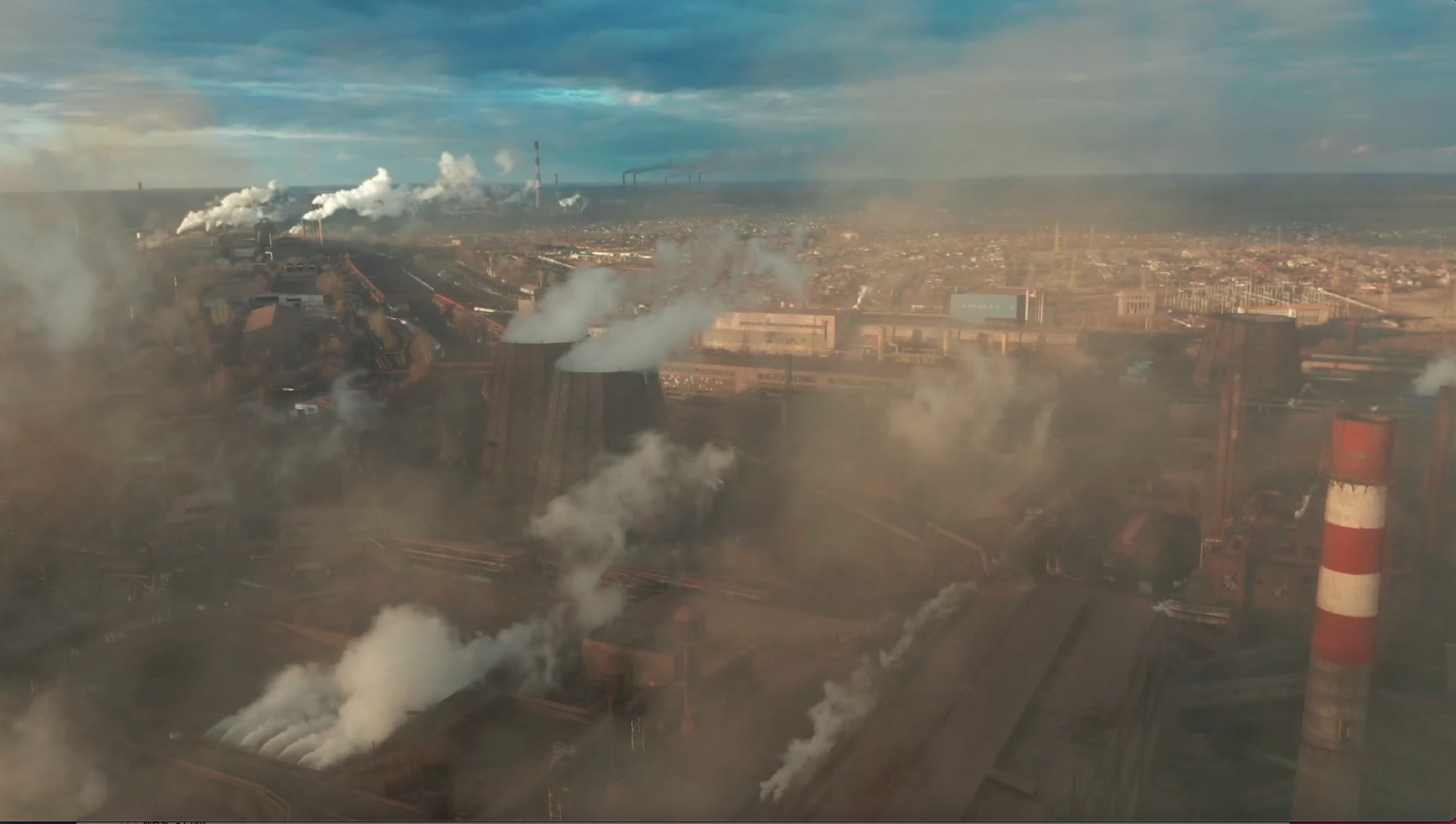 Senior Kaela Wilkinson, an international studies major, will help moderate the Nov. 4 "Emory Climate Talks Youth Activists" panel.
She's from the Woodlawn neighborhood in Southside Chicago where she attended Whitney Young High School, Michelle Obama's alma mater. She swam competitively and worked as a lifeguard at Lake Michigan during the summer.
"My family has a deep legacy of fighting for racial justice in Chicago," Wilkinson says. Her great-grandfather was involved in the Black Panthers' public school lunch program. Her grandmother is on the board of the Chicago Alliance Against Racist and Political Repression. And her mother is a social worker and lawyer who advocates for abused and neglected children.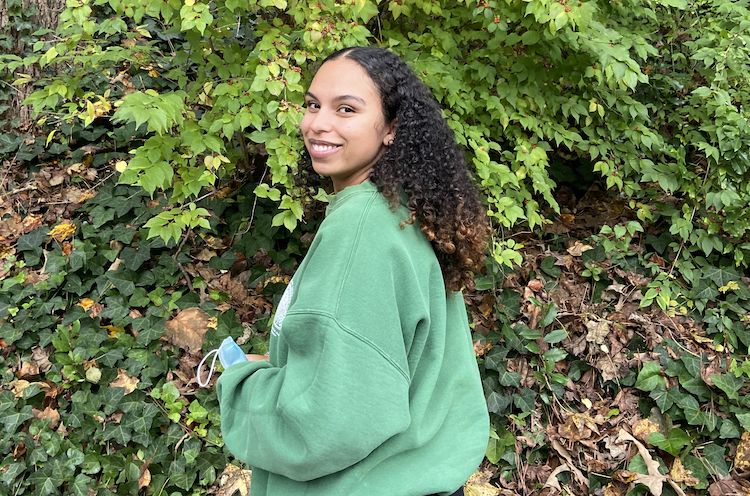 Climate change was not really on her radar until her first year at Emory, when she took a class on global health taught by Gonzalo Vazquez-Prokopec, associate professor in the Department of Environmental Sciences.
"We learned about the interconnectedness of planetary health and human health," she says. "The more ecosystems keep changing, the greater the risks of viral diseases emerging. Months after that course wrapped, we were in a global pandemic. I found what I learned to be very applicable, very quickly."
She realized that the lower-income and minority neighborhoods on Chicago's Southside would likely feel the negative effects of climate change before affluent areas of the city.
"I want to learn as much about climate change as possible so I can communicate it to people in my neighborhood," Wilkinson says. "People need knowledge so they can better represent and defend themselves in the social arena."
"The Paris Accords set a goal, but we lack good, concrete steps to reach it. I hope a realistic action plan comes out of the Glasgow meeting."
Chiara Brust, Rollins School of Public Health MPH student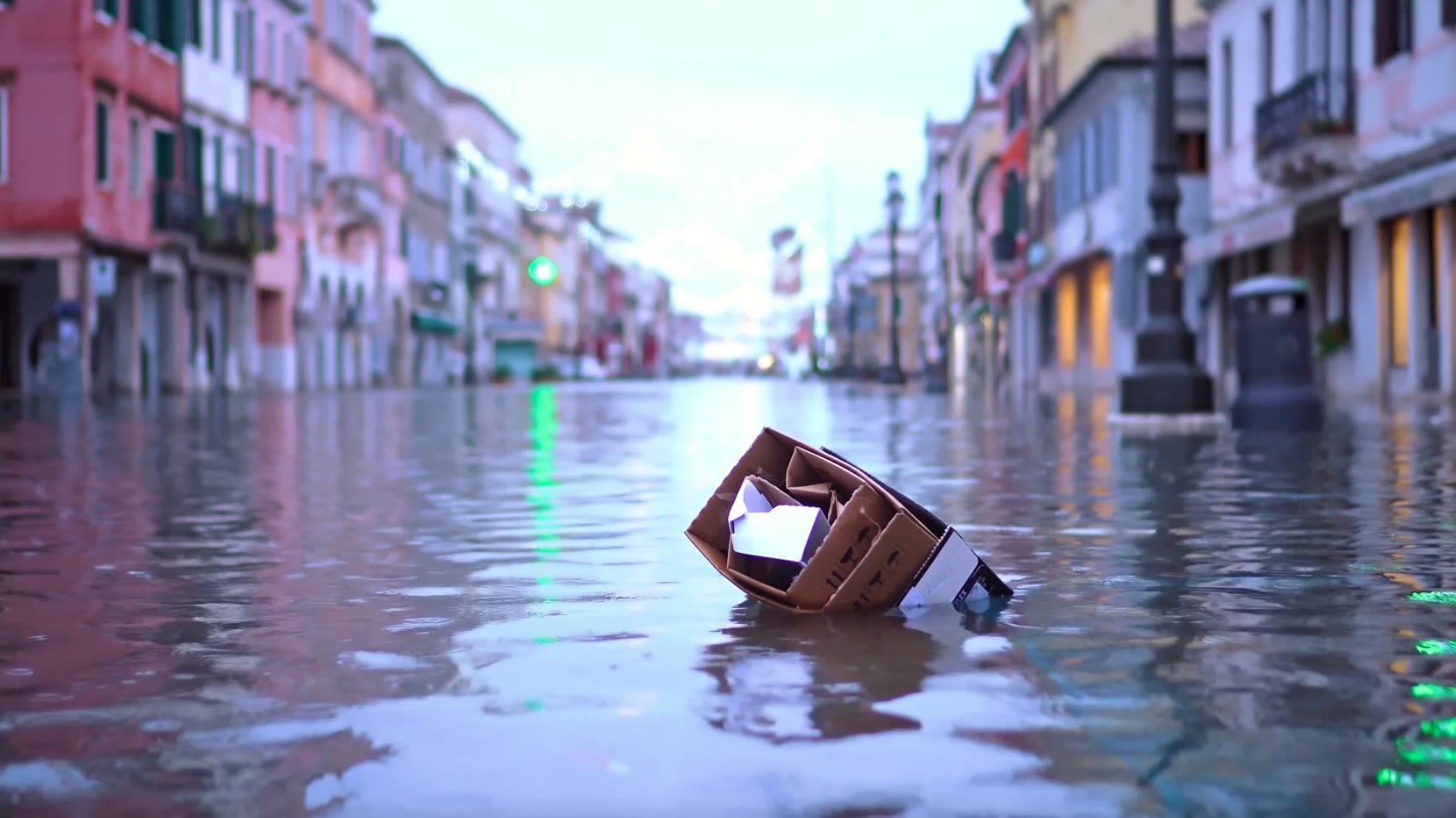 Marlon Gant, a master's student in the Department of Environmental Sciences, will also co-host the "Emory Climate Talks Youth Activist" panel. 
Gant grew up near Conyers, Georgia, where he was a competitive skateboarder. He also loved going to the lake, hiking and exploring the natural world. "I was never into video games," he says. "I've always been a person who needs to be outside."
He majored in biology as an undergraduate at Georgia Gwinnett College. The field of environmental science did not occur to him until his senior year, when he was accepted into the Laney Graduate School Summer Opportunity for Academic Research (LGS-SOAR) program at Emory. He spent a summer working on a project in Saikawa's lab to investigate and help remediate lead contamination on Atlanta's West Side, a low-income, minority community.
Gant focused on researching the history of industry on the West Side, to uncover clues about the causes of the contamination. The experience made him think back to the summers he spent at his grandmother's home in Atlanta's Pittsburgh neighborhood. She lived in an apartment complex where the floors frequently flooded due to plumbing issues. The complex was eventually torn down.
And even though Gant loved the outdoors, he didn't like to venture outside. "It was a rough area with trash everywhere and near industrial plants and railroad tracks," Gant recalls. "But the conditions didn't seem to phase the people who lived there. To them it was just normal."
Gant is considering centering his thesis on the issue of environmental justice and racism.
"Climate change is already having negative impacts on the poorest people in the world."
Ryan Thorne, Emory Bobby Jones Scholar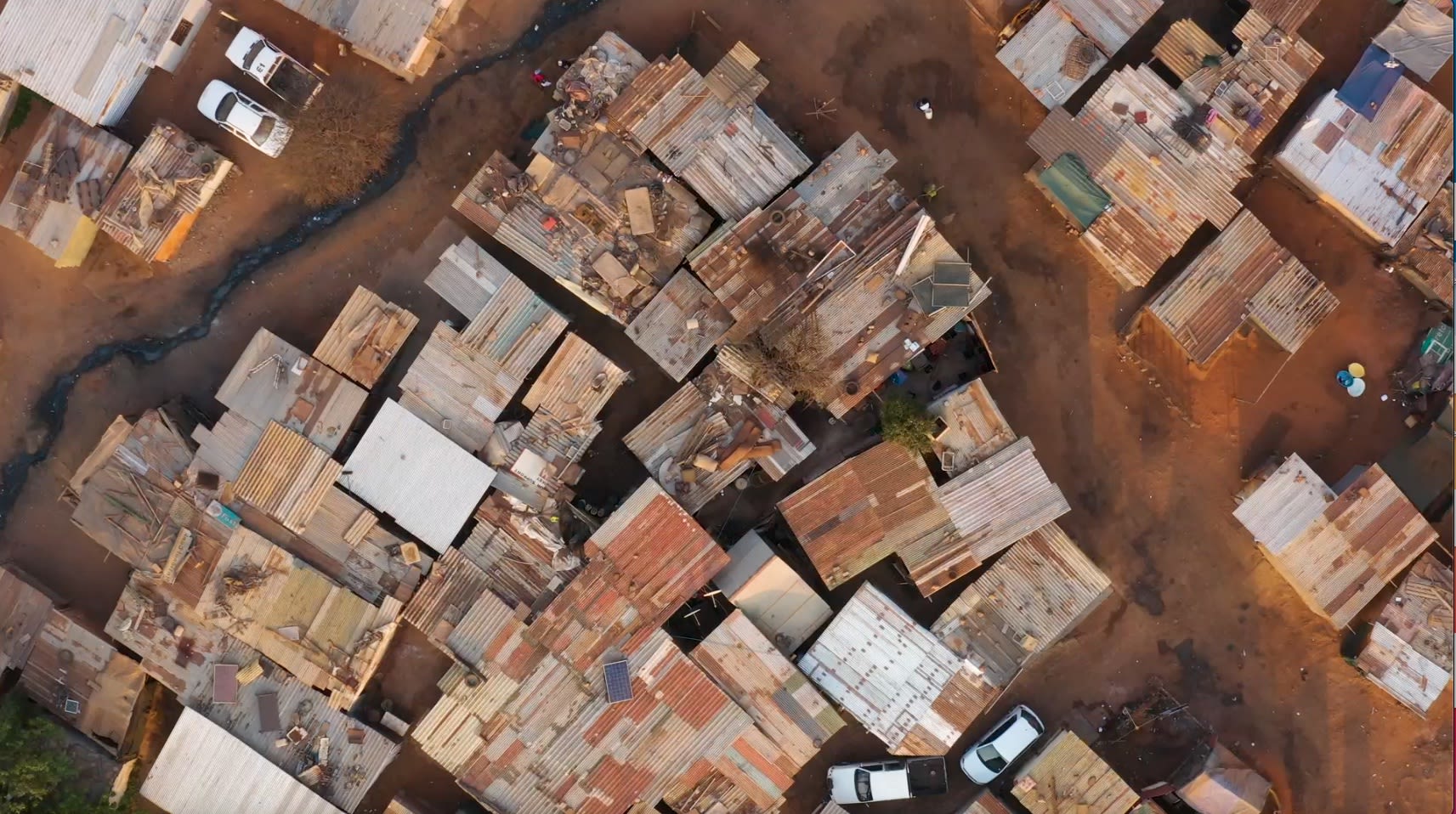 Chiara Brust, a master's student at Rollins School of Public Health, will help moderate the Nov. 5 panel "Emory Climate Talks on Food Waste and Anaerobic Digestion."
Food waste, Brust explains, normally goes into landfills where it produces greenhouse gases, including methane, as it decomposes. Anaerobic digestion maintains food waste in a controlled environment where it captures the methane as it decomposes, turning it into biofuel to power buildings. The resulting compost can also be used on farmers' fields, increasing yields and reducing the level of pesticides needed.
"I had never heard of this technology before taking Dr. Saikawa's class, but it's a great idea and I'm glad I'm getting to help spread the word about it," Brust says.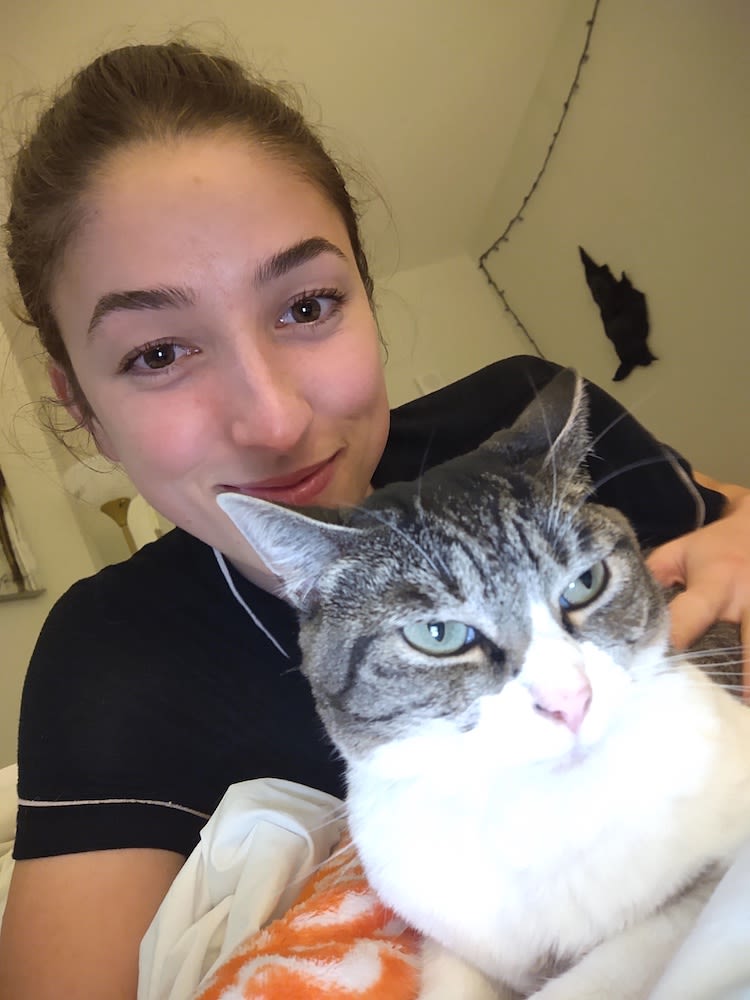 Brust grew up in Alpharetta, a suburb north of Atlanta. As an undergraduate majoring in biology at Georgia State University, she worked in a lab studying coral reefs that were dying due to bleaching — a process driven by warming oceans and the resulting acidification of the waters.
Her passion for toxicology brought her to Rollins School of Public Health, where she is part of the Global Environmental Health Program.
"We have so little control over so many environmental exposures to toxins," she says. "When I walk my dog, I sometimes see signs on people's lawns to stay off them because of a pesticide application. But every time it rains, those pesticides are washing off and ending up in our rivers and in the sources of our drinking water."
Brust plans for a career in research. "As a public health scientist," she says, "I hope to have a greater ability to influence how public policy decisions are made on the grand scale."
"Climate change could help drive positive change. Many of the issues we face, including inequity, can benefit from an environmental focus."
Jackson Pence, Emory junior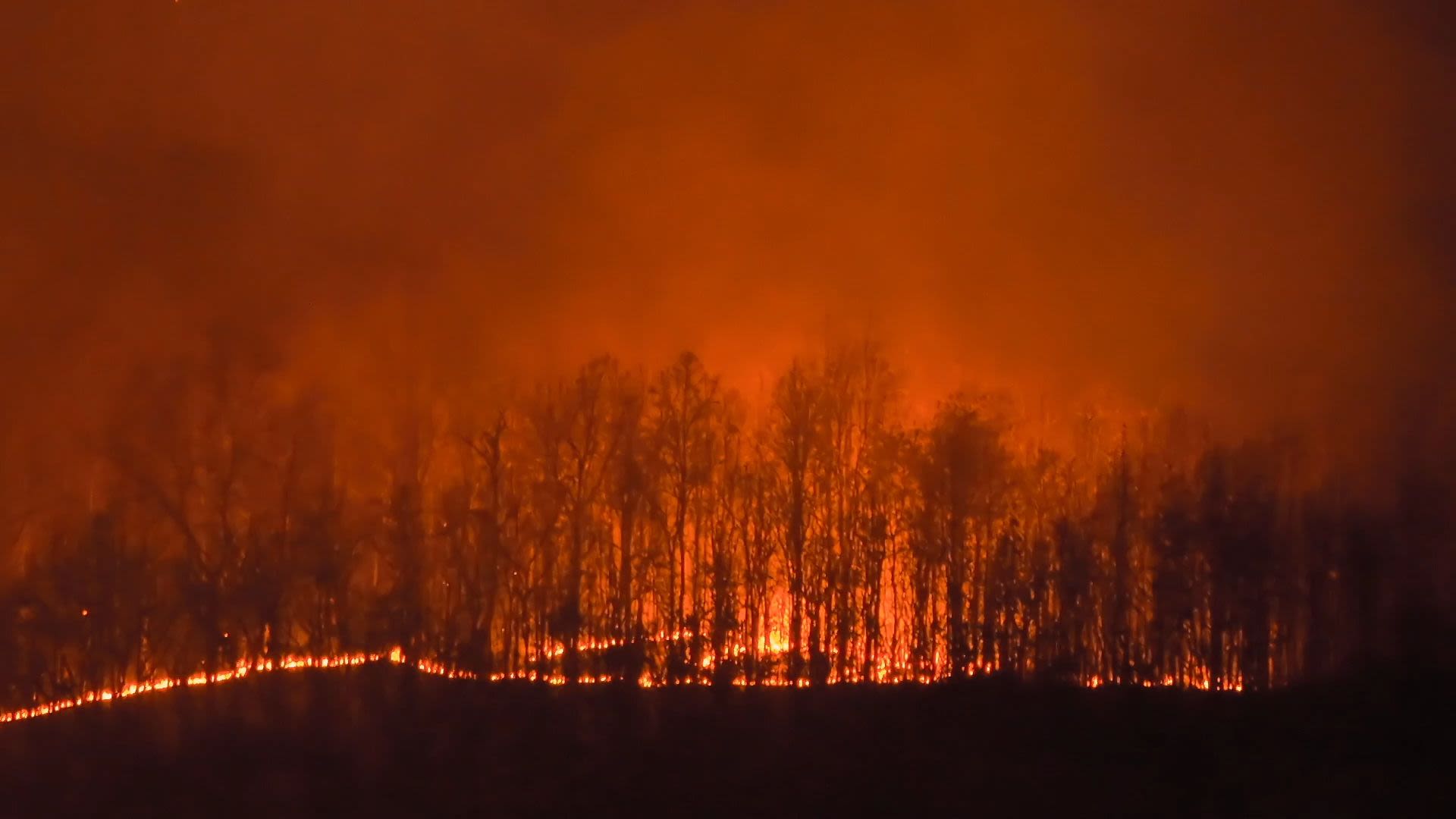 Jackson Pentz, a junior majoring in environmental science and economics, helped develop a "mock U.N." debate scenario on climate refugees for the "Climate and Society" class. Each student will assume the role of a diplomat from a different country as they negotiate a crisis response for 10 million people displaced by an extreme environmental disaster.
Both of Pentz' parents are teachers at an international boarding prep school in Connecticut. He grew up on the campus and attended the school himself, studying with young people from around the world. "It gave me a global perspective," he says.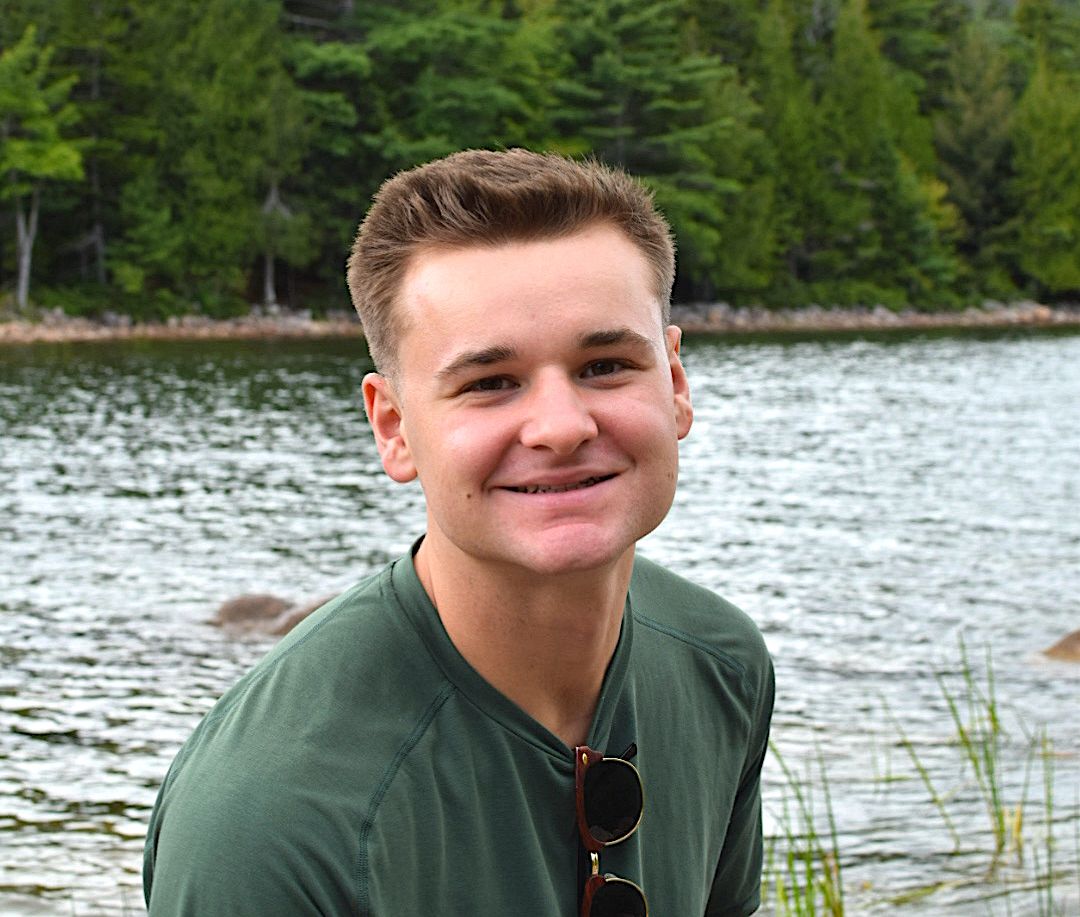 He spent summers in a log cabin built by his parents in far north Vermont, on an isolated lake island with no electricity or running water. Pentz read, hiked, kayaked, swam, and observed the natural world around him. The few year-round residents in the area tend to have blue-collar jobs, such as tapping maple trees for syrup. "The economy up there is extremely dependent on the environment," Pentz says. "Any small changes have a big impact."
At Emory, Pentz is also taking classes at Goizueta Business School with a sustainability component. He plans a career as a consultant, advising businesses on more eco-friendly practices.
"Climate change could help drive positive change," Pentz says. "Many of the issues we face in society, including inequity, can benefit from an environmental focus and more sustainable development. I can think of no better life's work than helping to make that happen."
To learn more:
Media inquiries: Carol Clark, carol.clark@emory.edu