The vampire in the library
Bram Stoker collection celebrates his literary immortality at Emory's Rose Library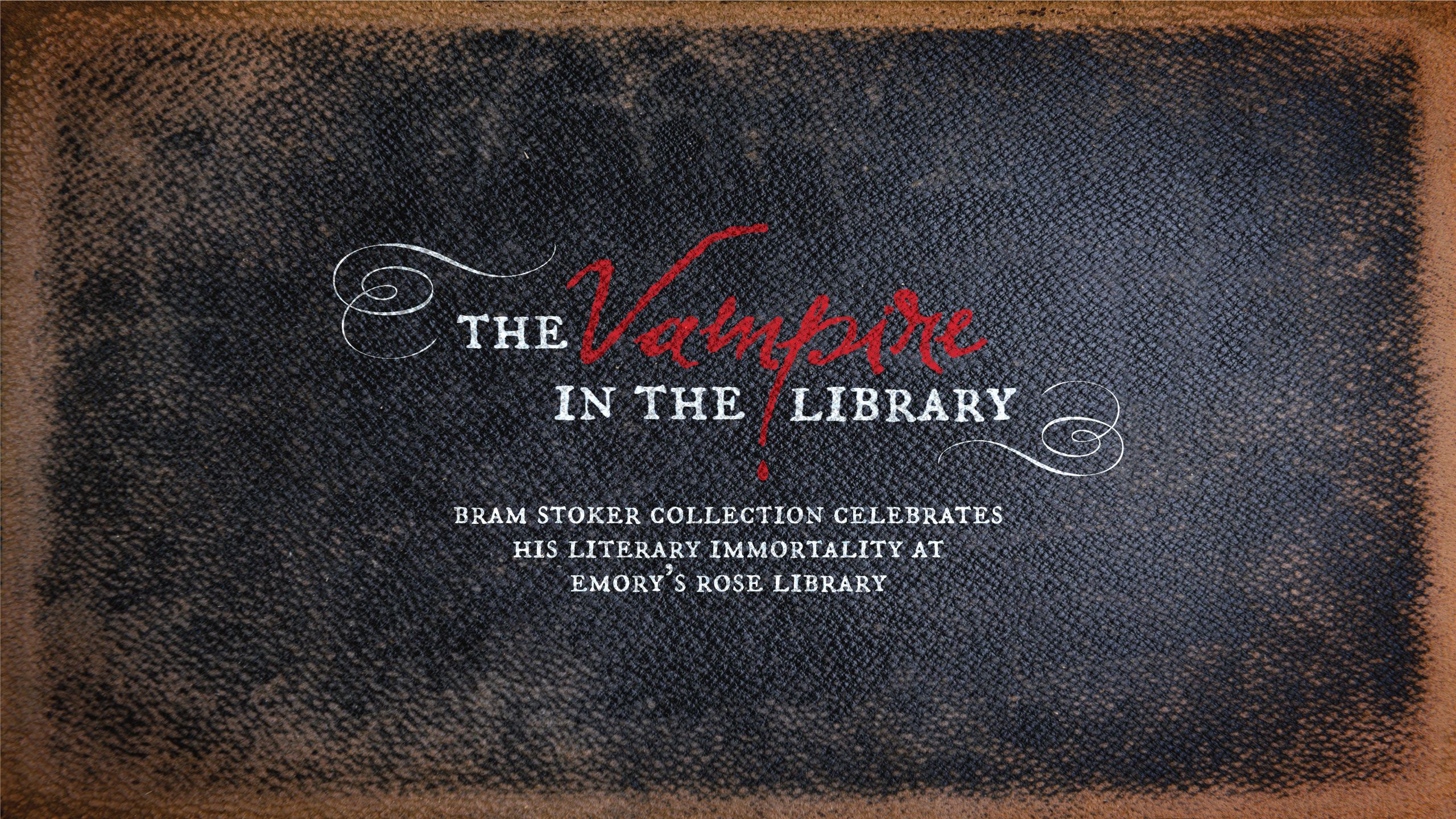 The handwriting that threads through the letters, playscripts and dedications is from a bygone time, yet is often surprisingly crisp and clear. Its spirit is so strong that the reader feels instantly transported to a previous century, suddenly alone with the brilliant writer whose immortal novel inspired nearly all the vampire stories to come after it.
That sensation awaits those who visit the Stuart A. Rose Manuscript, Archives, and Rare Book Library's recently acquired collection of Bram Stoker materials. The 19th century Irish author wrote 18 books, including 12 novels, but is most famously known for "Dracula."
Some have described these items as the most comprehensive collection of Stoker materials in the world.
Rose Library obtained the collection, meticulously collected and preserved by private collector John Moore of Dublin, Ireland, from a book dealer in Galway. The massive literary haul includes approximately 1,500 books, mostly 19th and early 20th century Stoker texts, inscribed association copies, correspondence, manuscripts, playbills and other ephemera and photographs.
Beth Shoemaker, Rose Library's rare book librarian, says Moore spent about 40 years tracking down every authentic rare book and document by and about Stoker and "Dracula" that he could find. International interest in the collection is strong, and although Moore has exhibited it  and allowed a select number of scholars and authors under contract to visit the materials in his home, Moore felt it was time to place this collection with a major academic library that has the ability to provide broader accessibility.
 The collection contains manuscripts, both published and unpublished; correspondence; first edition books, many inscribed by Stoker to friends; and "Dracula" first edition translations, including in Japanese, French, Gaelic and Icelandic.
It also includes artwork, movie posters and books and other materials on spirits and vampirism that Stoker was known to have used as research for "Dracula" and other books he wrote.
 "This is a stunning collection of 19th century writing by a pivotal author that transcends the horror genre," says University Librarian and Dean Yolanda Cooper.
"Bram Stoker's talent, evidenced by the longevity of 'Dracula' and the many variations represented in this collection, is astounding. We're proud that Rose Library is now the keeper of this collection, and so pleased to make these materials available to students, faculty and researchers at Emory and the world over."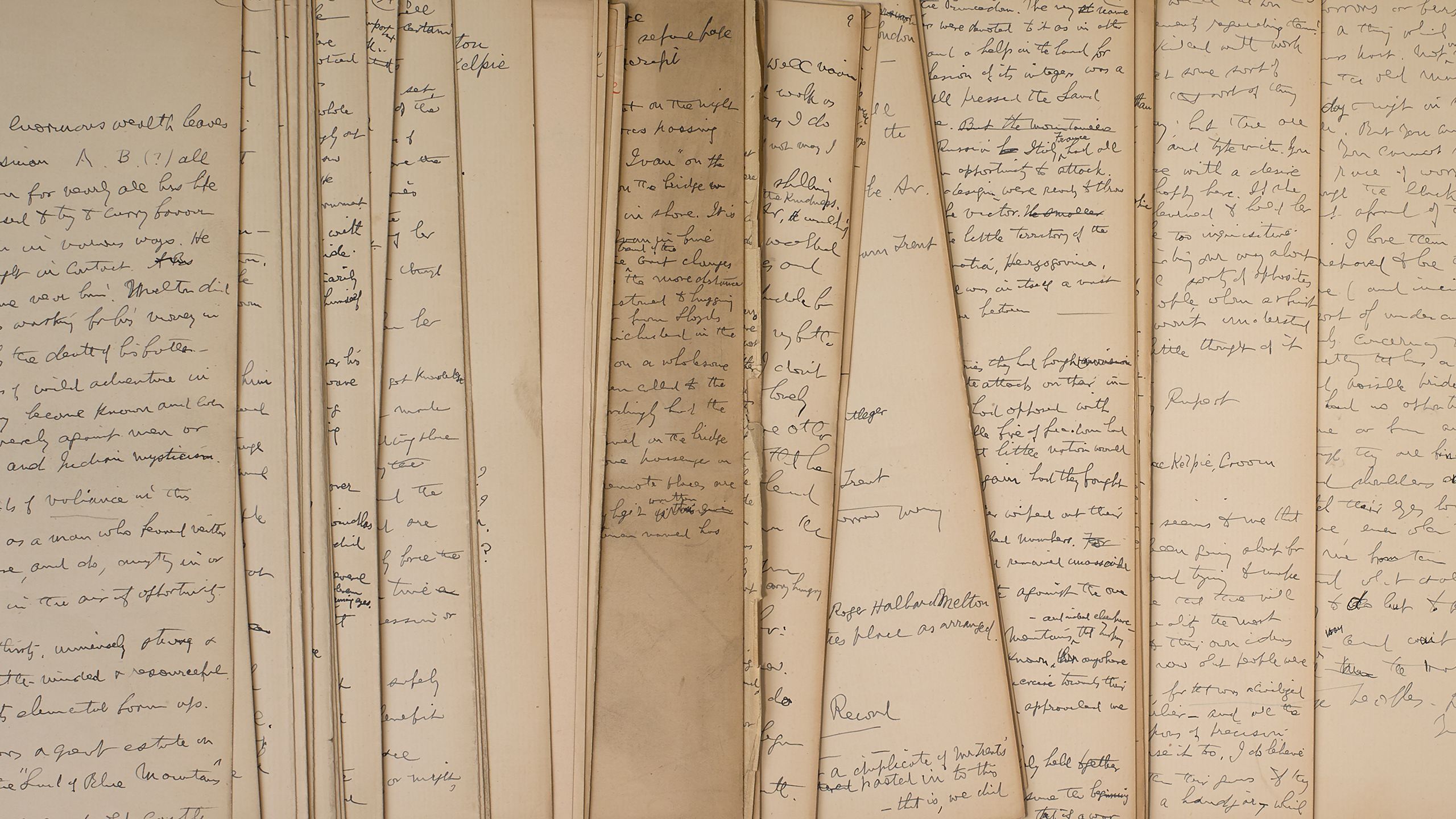 Stoker and the enduring impact of "Dracula"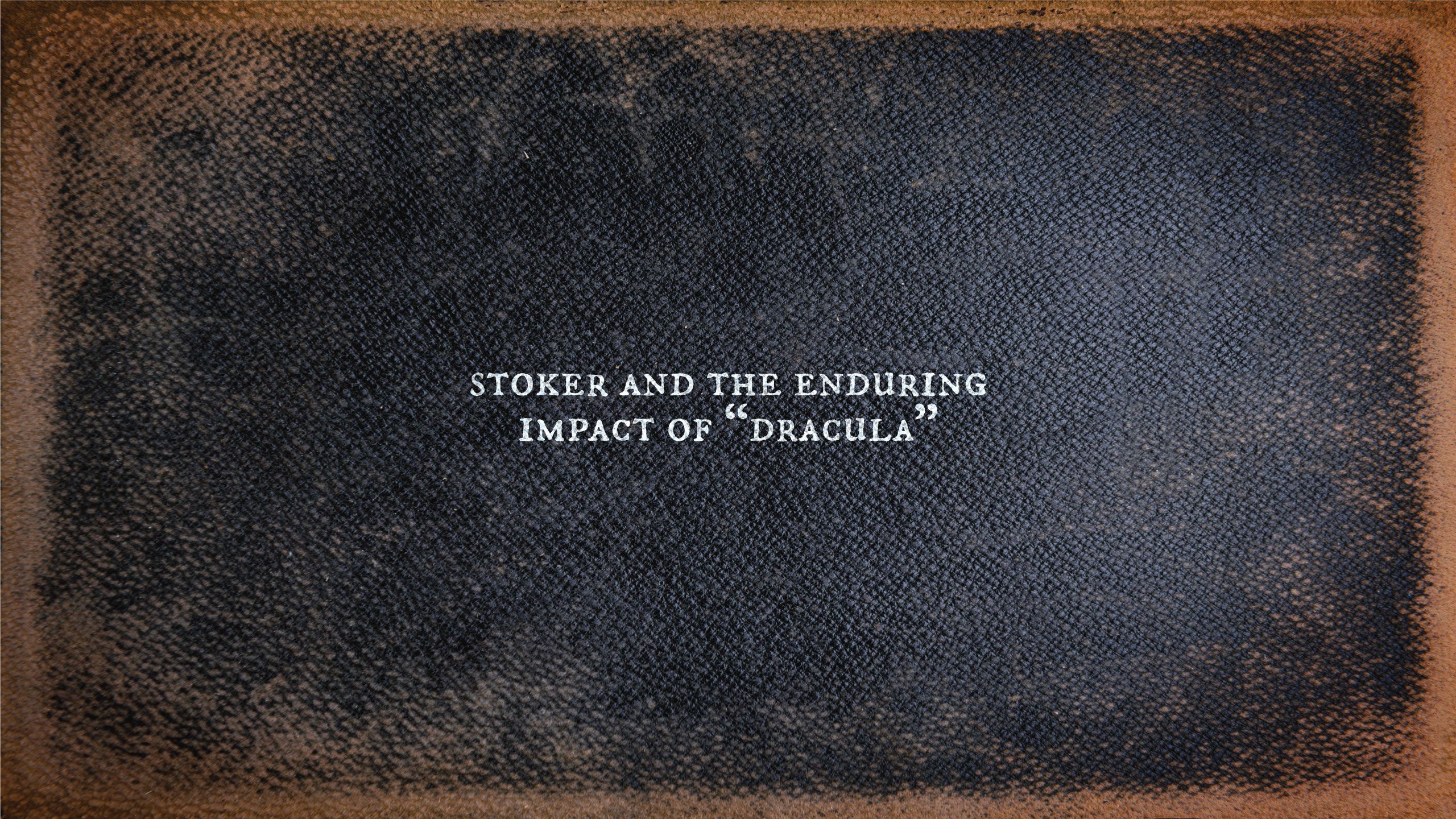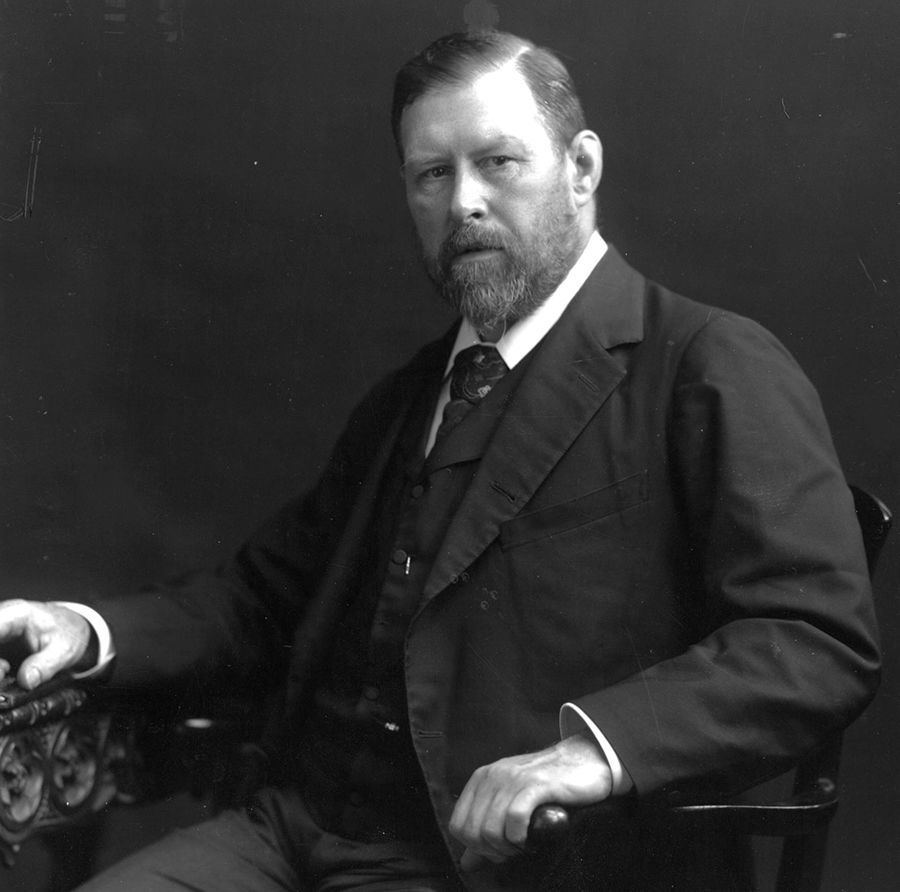 Abraham "Bram" Stoker was born on Nov. 8, 1847, in Clontarf, Ireland, a suburb of Dublin. The third of seven children, he overcame an early childhood illness and later became a successful athlete at Trinity College at the University of Dublin. After graduation, he joined the Irish Civil Service, which gave him the chance to travel, and later worked as a part-time theater critic in Dublin and London. 
His positive reviews of the Dublin performances of famous actor and theater manager Henry Irving led to a friendship and an offer in 1878 for Stoker to join Irving at London's Lyceum Theatre as the acting manager and then business manager. Stoker accepted, and their close association lasted 29 years, until Irving's death in 1905.
During this time, he began writing short stories and working on novels. "Dracula," published in 1897, was his fifth novel. He wrote four nonfiction books, including a two-volume reminiscence of Irving.
Perhaps surprisingly, the master of horror also wrote eight fairy tales for children, published in 1881 in a book titled "Under the Sunset."
Stoker spent years researching vampirism while writing "Dracula," and copies of texts that he was known to have consulted as part of his early research are included in this collection, such as early print materials on vampirism, broadsides from related theater performances, and similar materials.
With "Dracula," Stoker wanted to reach the masses rather than limit his work to a wealthy audience. Circulation of the novel included the yellowback market, which enabled him to reach the working class and contributed to the spread of its popularity. Yellowbacks, with their yellow covers, were cheap, sensational novels sold in railway stalls.
The Dracula story has been made into plays, films, operas and ballets. Interest in vampire culture has remained persistent throughout the 20th and 21st centuries, with a noticeable spike in recent years. Vampire-themed books have surged, with two young-adult series, "Twilight" and "Vampire Diaries," becoming a hugely popular movie franchise and a TV series, respectively.
The popular "Buffy the Vampire Slayer" TV series (1997-2003) reached a level of success that far surpassed the 1992 movie it was based on. "Dark Shadows," the American gothic soap opera that ran in the late 1960s, inspired a remake in the 1990s and a movie in 2012.
In the film industry, notable retellings of "Dracula" have included everything from the classic 1931 Bela Lugosi version, to a 1979 remake with Frank Langella and Laurence Olivier, to a 1992 reworking with Gary Oldman, Winona Ryder, Keanu Reeves and Anthony Hopkins.
The enduring appeal of "Dracula" can be attributed in part to the themes running through it that still resonate today.
These include the battle between good and evil, science and religion, female innocence and sexual assertiveness, madness and reality, and modern knowledge and the "old" ways, among others. Items in the Stoker collection will give students, faculty and researchers many avenues to explore.
"The hope is that students will engage with all parts of the collection, some of which feature the famous vampire and others that provide insight into the significant literary and dramatic worlds Stoker inhabited," says English professor Sheila Cavanagh, who will co-teach a class based on the collection in the spring. 
"In 'Dracula,' Stoker clearly created a figure that resonates deeply with succeeding generations. Our students will have the opportunity to explore the dark appeal of this character as well as innumerable other topics embedded in the archive."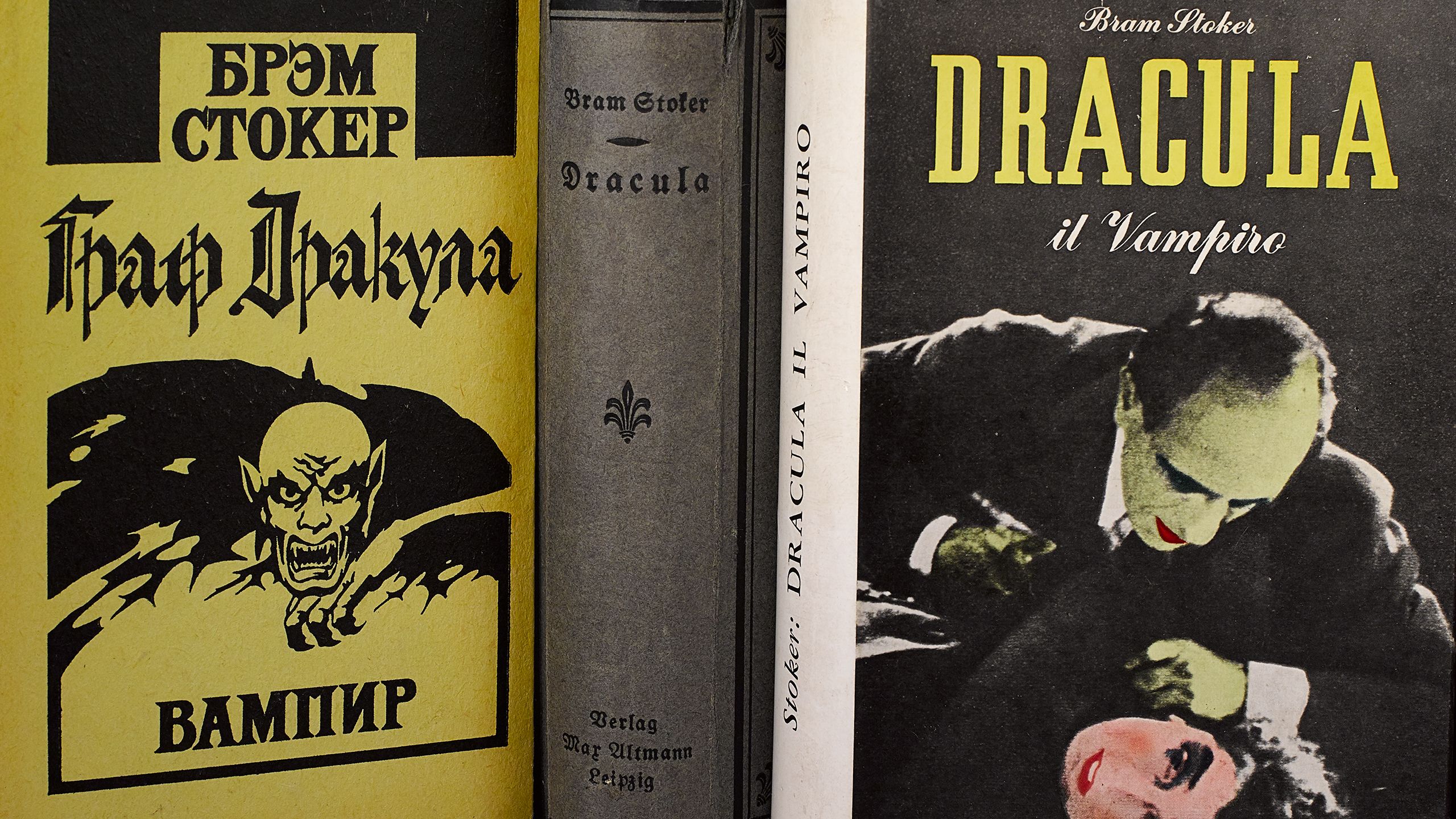 Highlights in the collection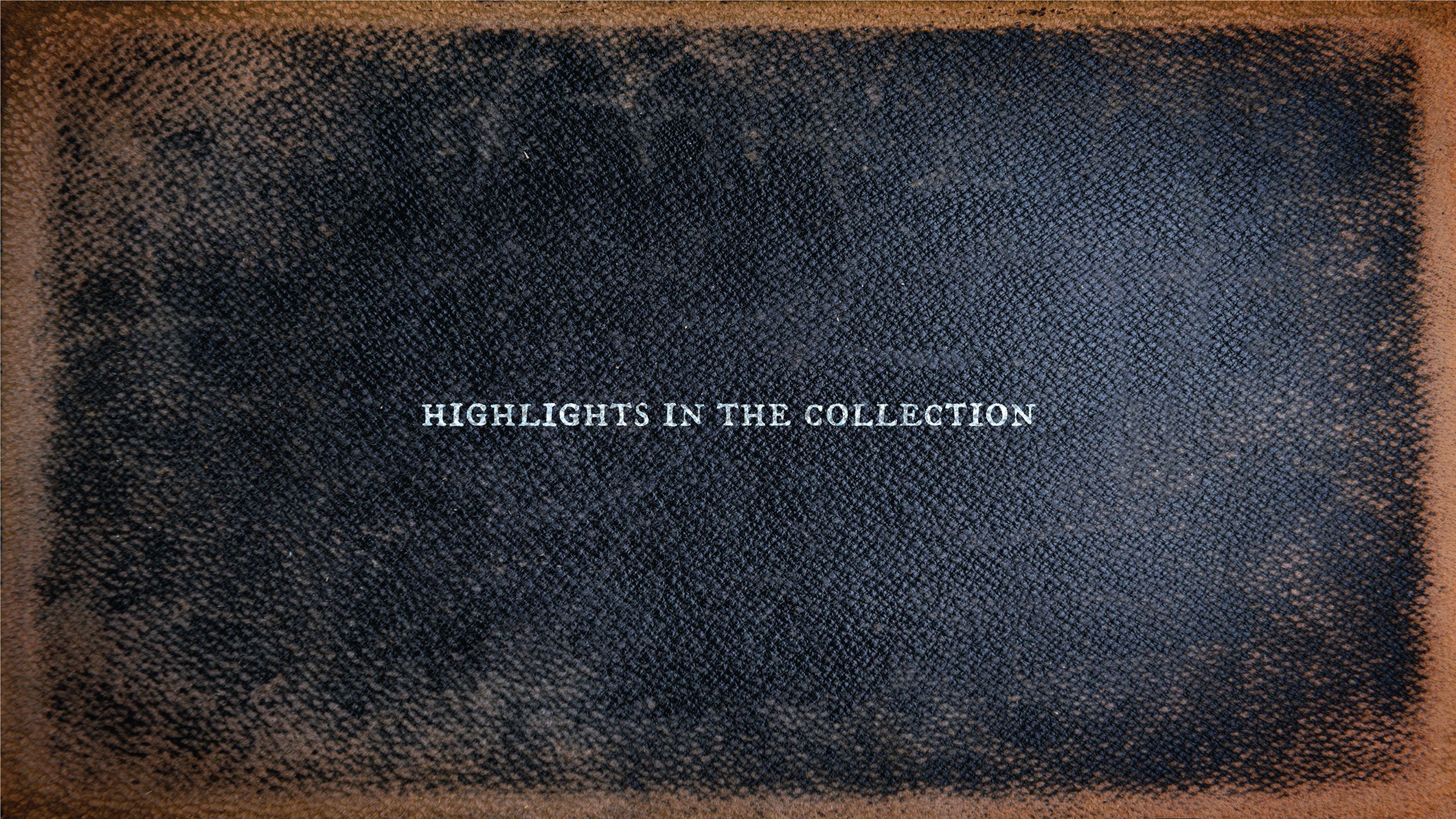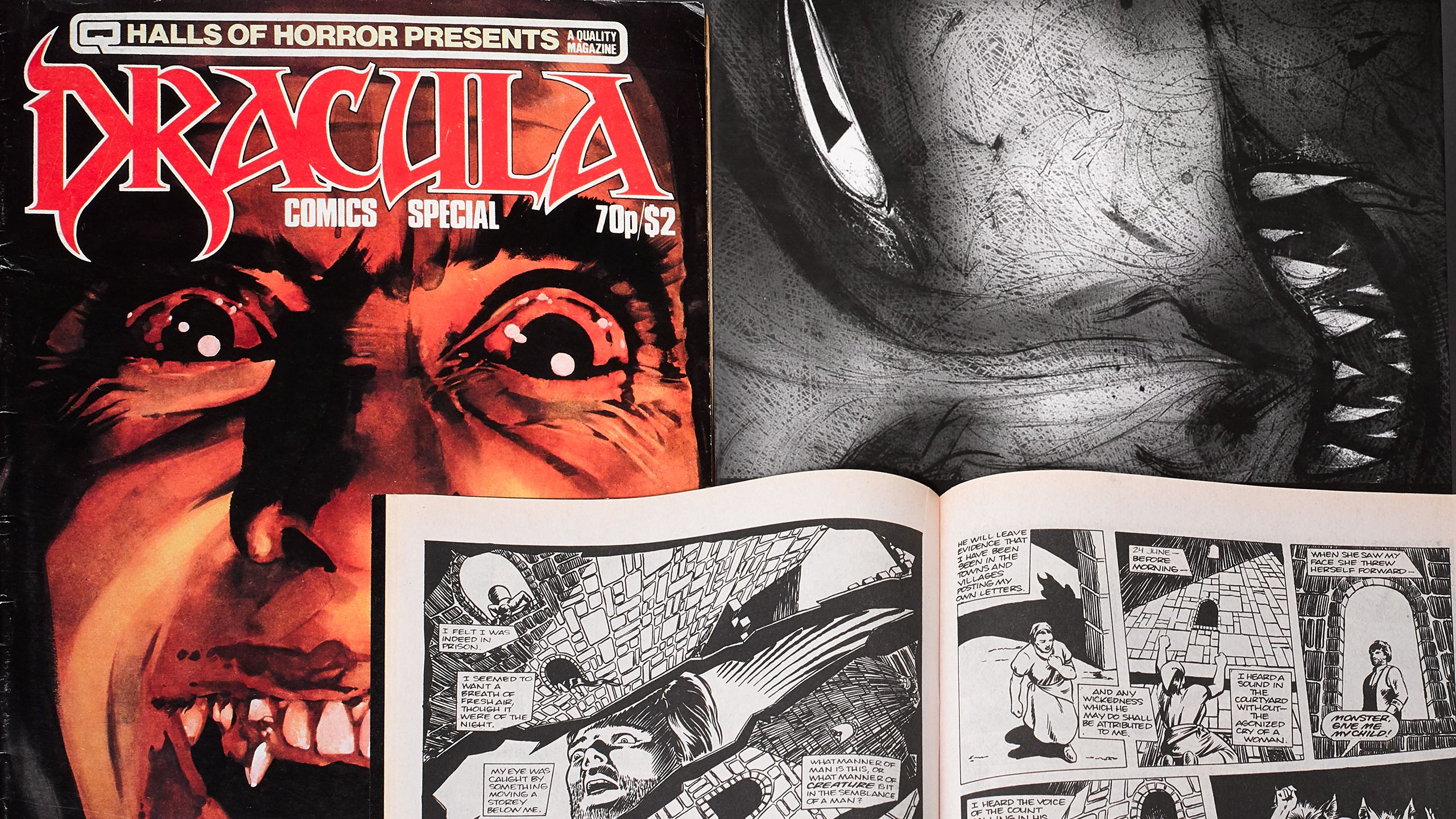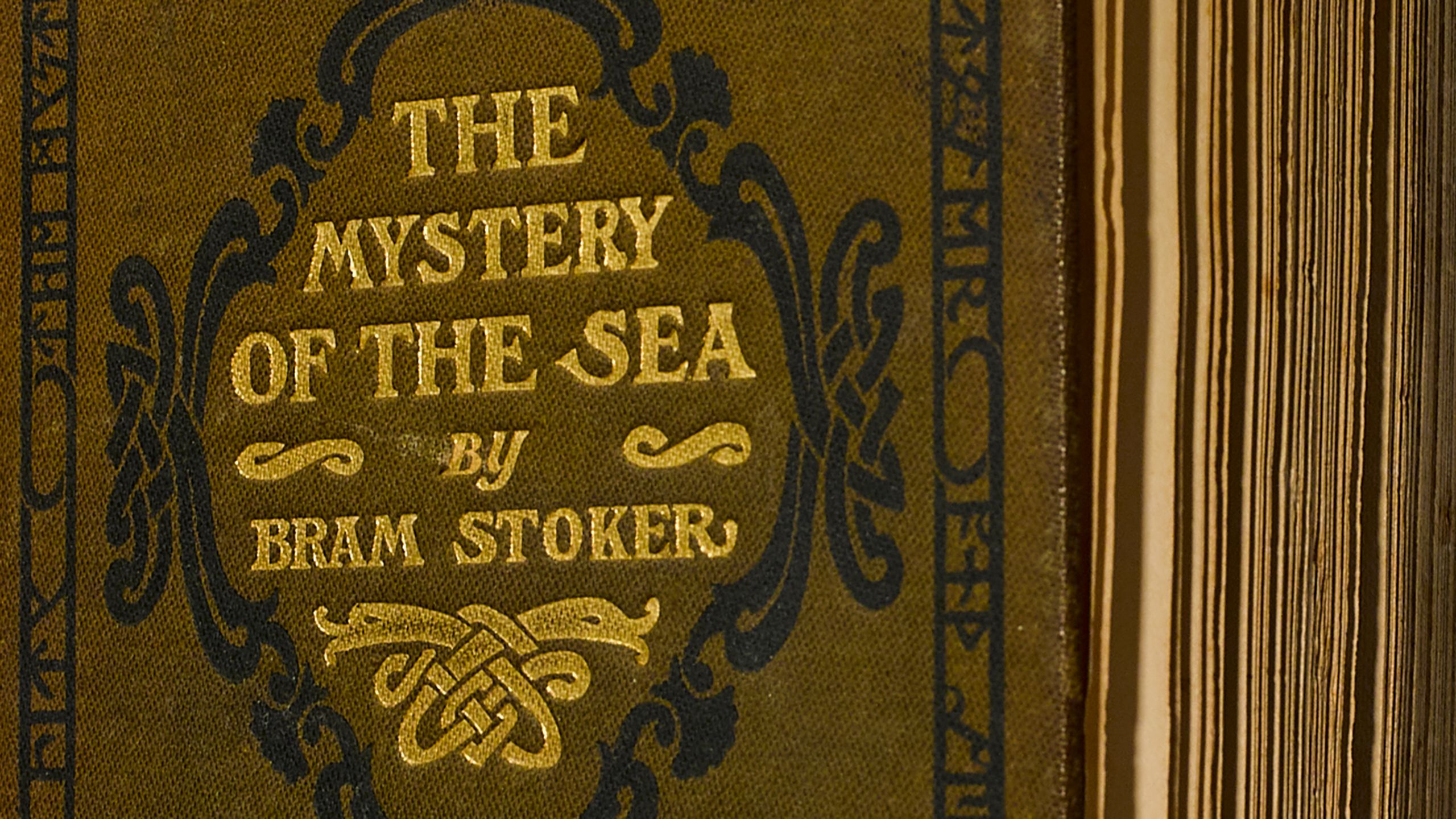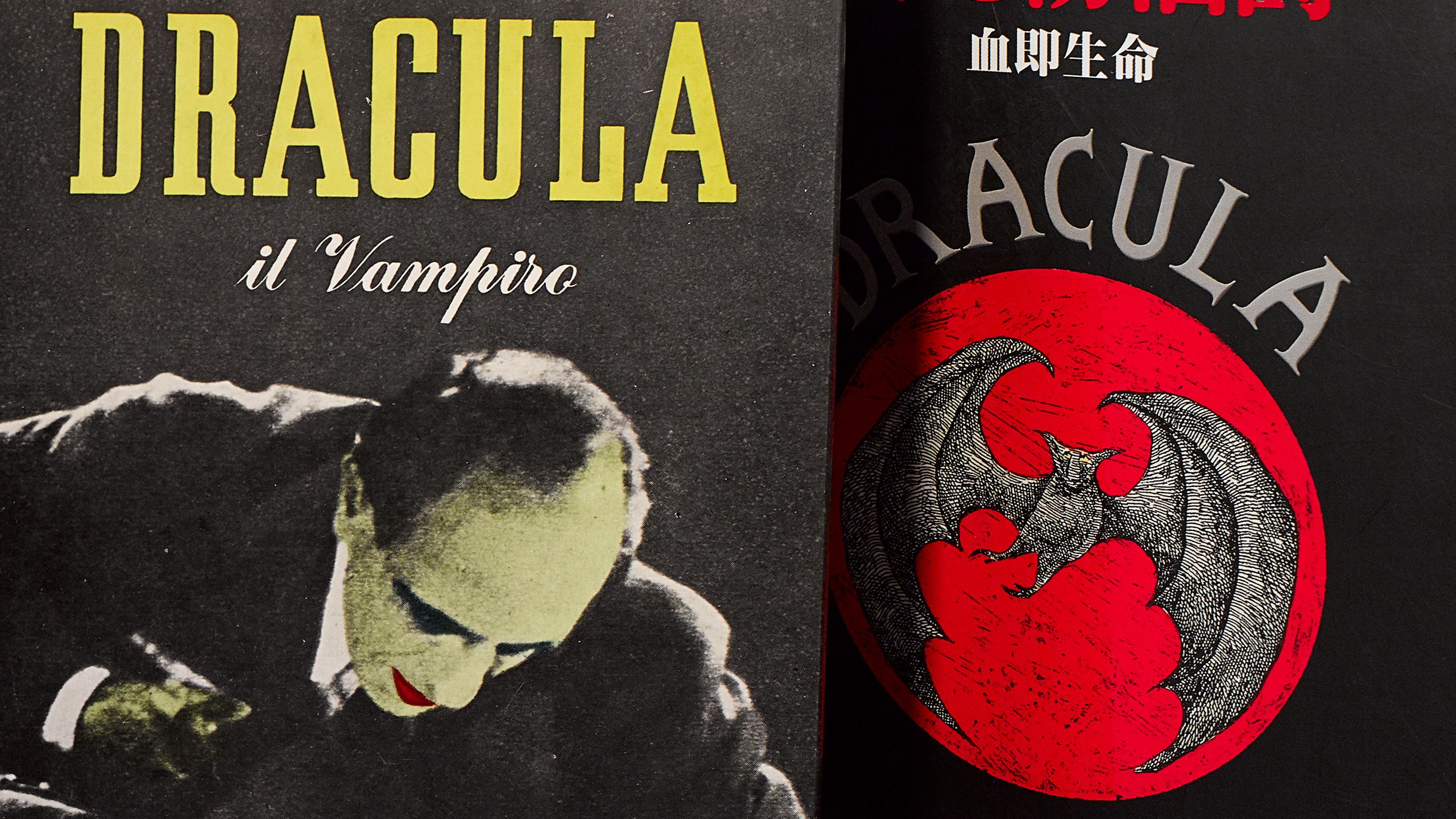 Item 1 of 3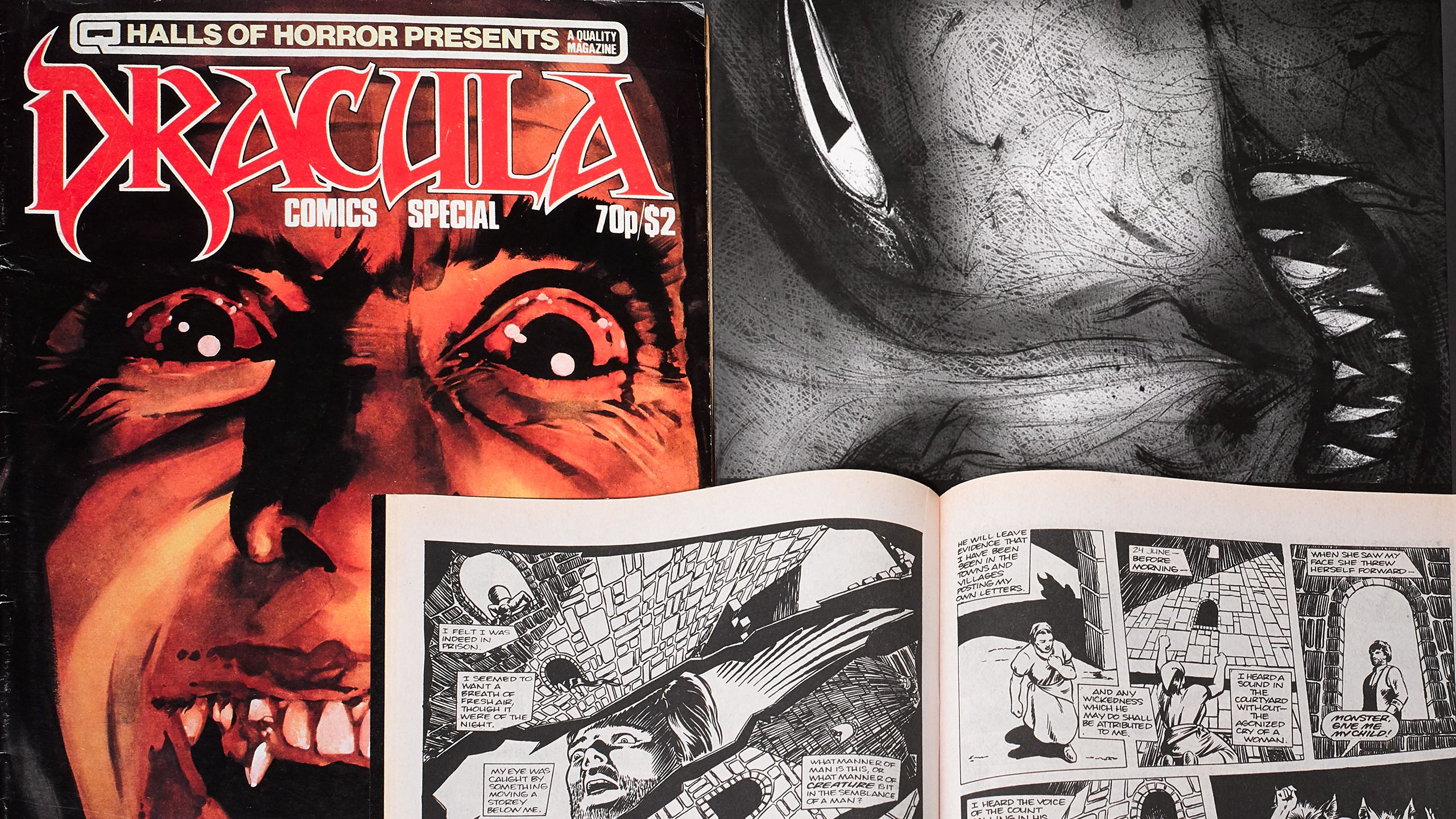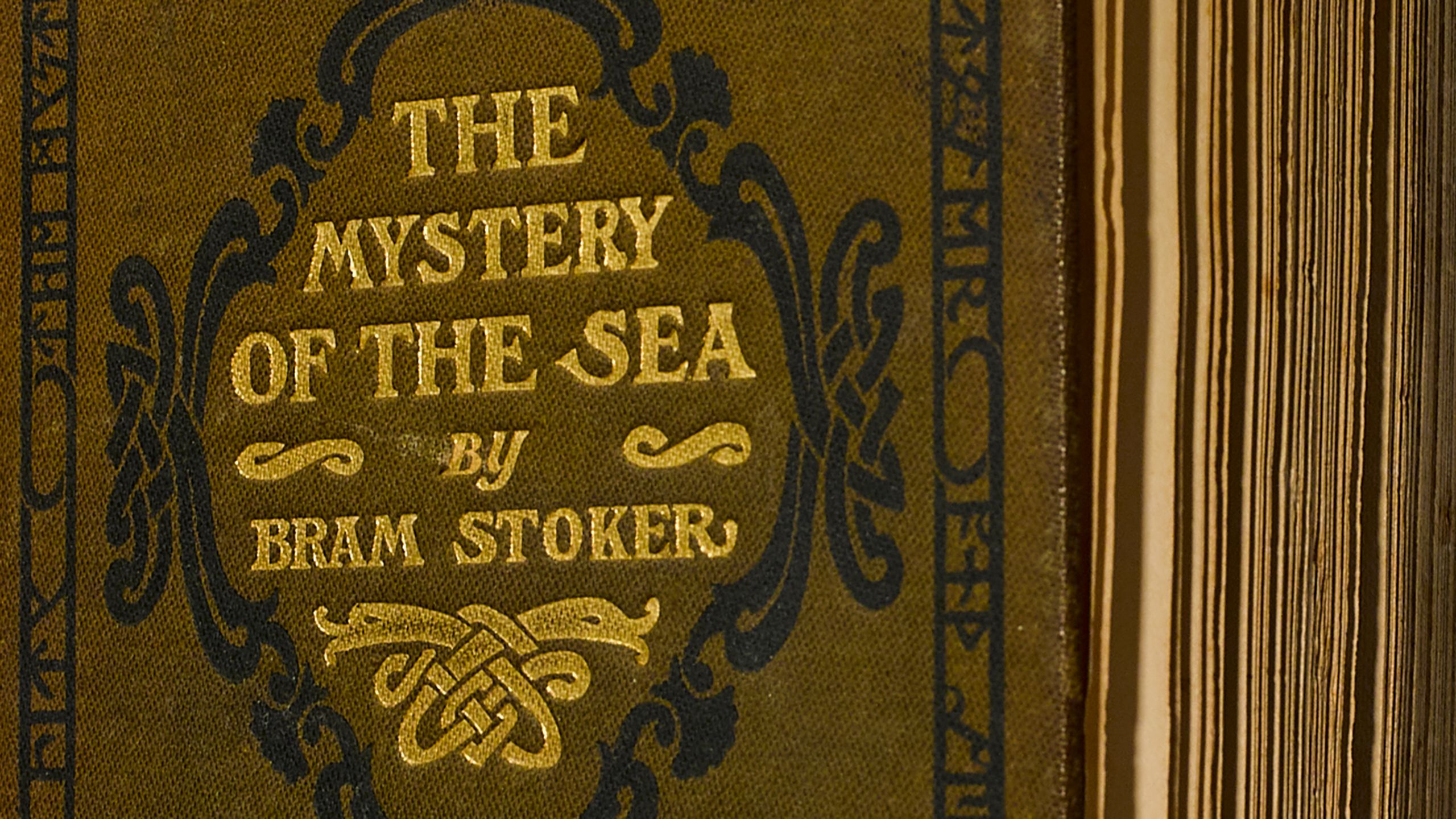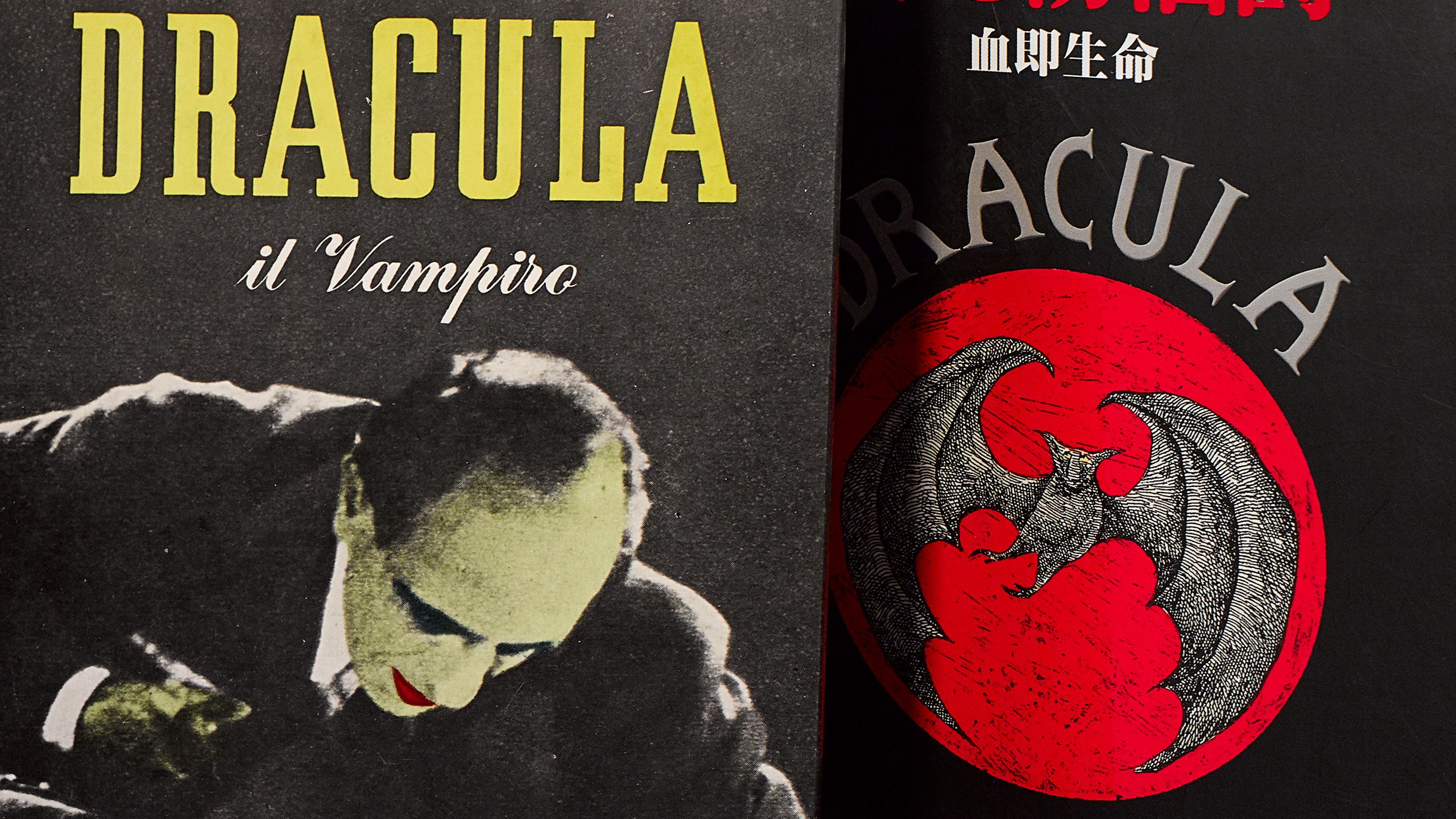 The Stoker collection is extensive, containing nearly 4,000 items and approximately 1,500 books, mostly 19th and early 20th century Stoker texts, correspondence, manuscripts, playbills and other ephemera, photographs and original artwork. Also included are movie posters, vampire-themed board games and comic books.
Stoker's other books are also part of the collection, including "The Mystery of the Sea" (1902), "The Jewel of Seven Stars" (1903), "The Lady of the Shroud" (1909), and "The Lair of the White Worm" (his final book, published in 1911 only months before he died in London in April 1912).
As a complement to the collection, there is a manuscript for "The Lady of the Shroud" that is in nearly pristine condition, a gift from Stuart Rose, an Emory University alumnus for whom the Rose Library is named. The library staff has already digitized that manuscript to make it widely available online to scholars.
Among the collection's books are copies of the short story series "Dracula's Guest," including its 1914 first edition and a 1927 souvenir edition that was presented to guests who attended the 250th theater performance of "Dracula."
Jennifer Gunter King, director of the Rose Library, says students and faculty in history, English and creative writing, film and media, theater studies, Irish Studies, sociology and other fields will benefit from researching in the Stoker collection.
"There is such a wealth of information and inspiration in the Bram Stoker collection that call to many interdisciplinary fields," notes King, who worked for more than three years to spearhead this acquisition. "I'm excited to see all the different kinds of research that will come out of the use of this collection for many years to come."
The Stoker collection intersects with multiple other Rose Library collections, such as: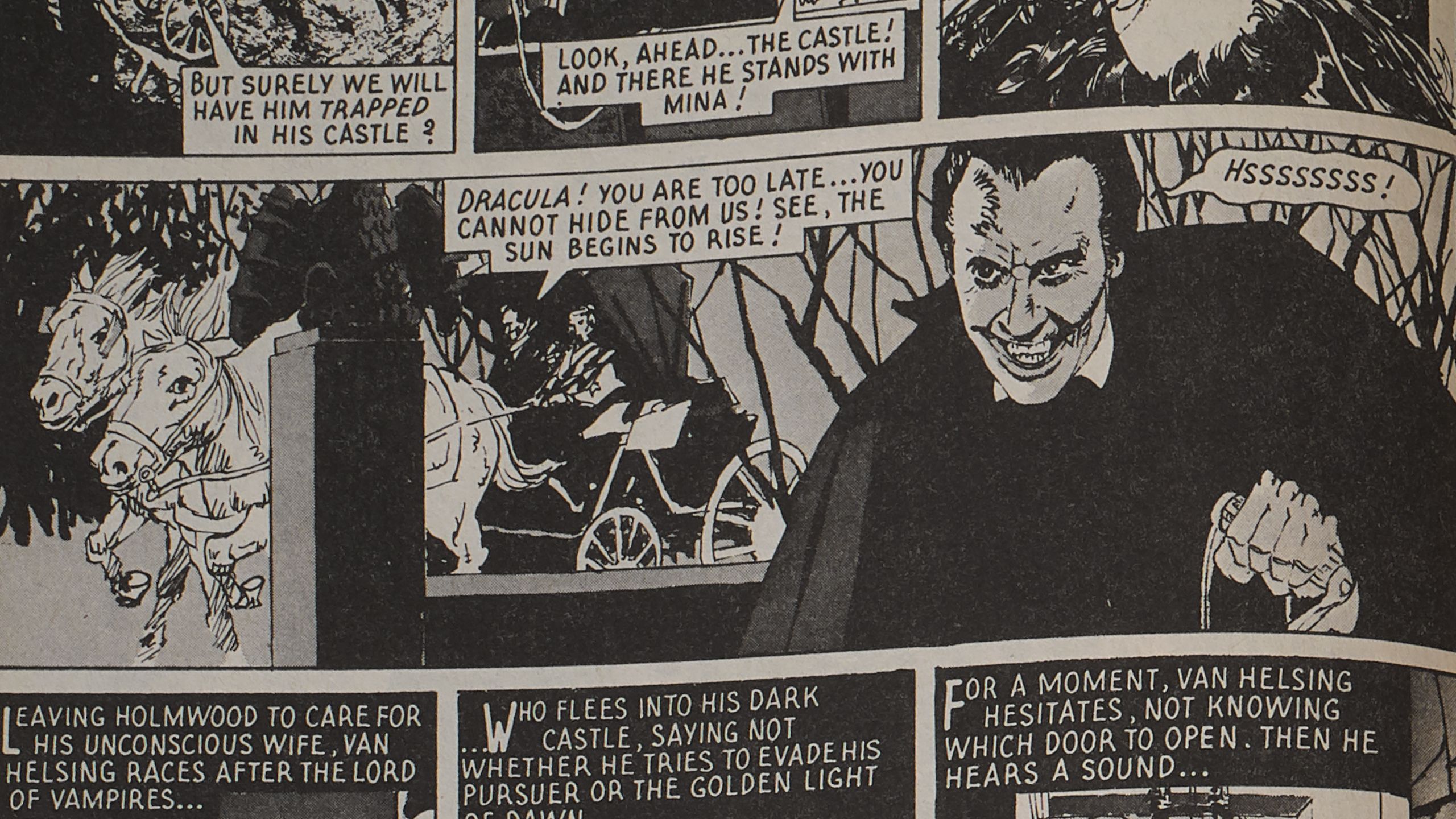 Collection uses in the classroom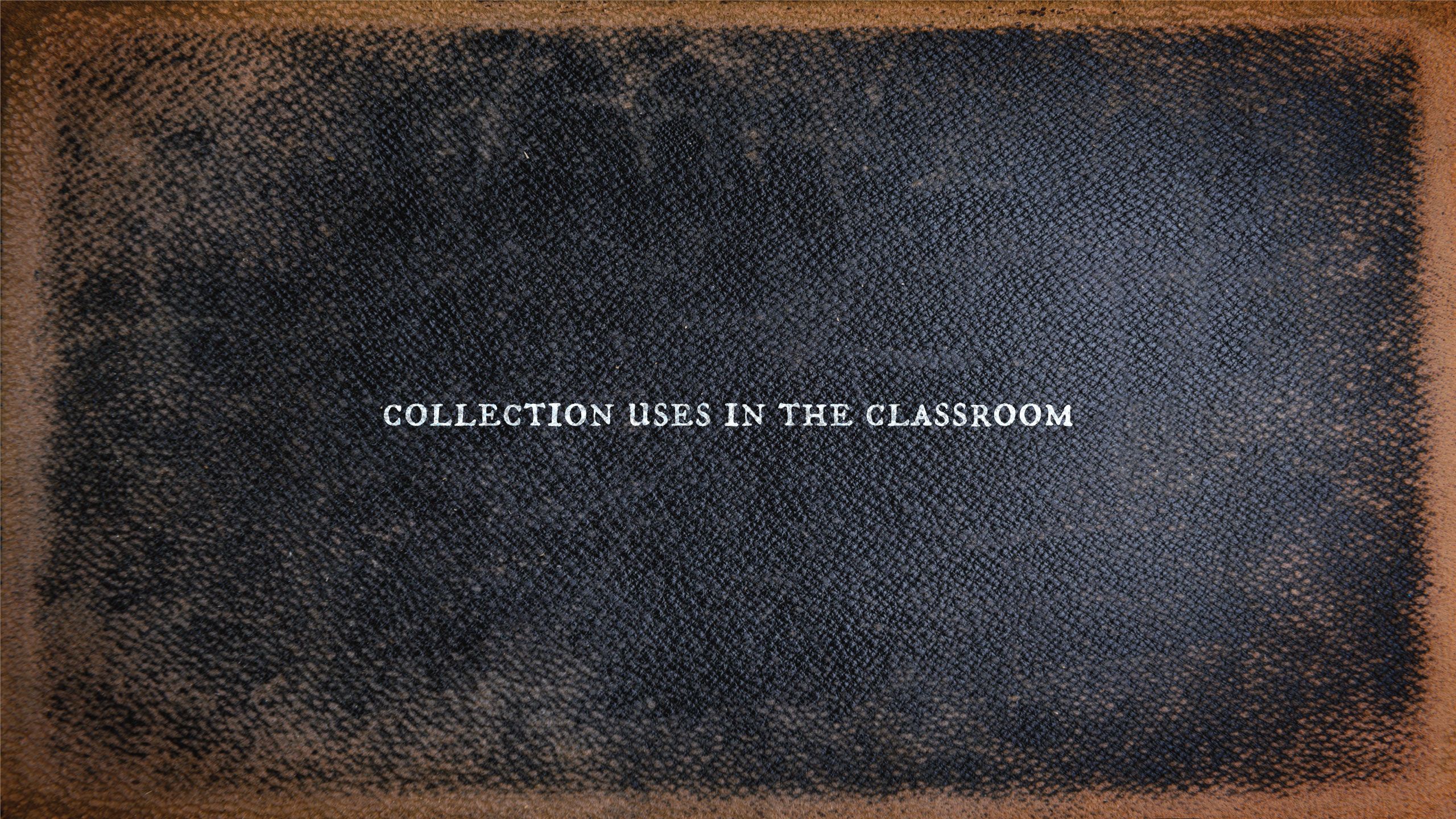 Michele Schreiber, associate professor and chair of the Department of Film and Media, says the Stoker collection will provide exciting research value for students and faculty in her department. Classes on the horror genre are frequently offered, as are courses on film adaptation.
The Stoker collection will give both student and faculty researchers a chance to interact directly with valuable original source material.
"We definitely like to emphasize primary research in many of our classes, so to have those materials accessible to students is really a phenomenal opportunity," Schreiber explains.
"The same applies to faculty, particularly for those working on adaptation or in the horror genre. When you're doing any kind of archival research, to see the original materials and see where the ideas came from adds another layer to any sort of research project." 
Benjamin Kruger-Robbins, visiting associate professor of film and media, is putting together a Spring 2022 class on horror media for upper-division undergraduates that will draw on the Stoker collection. The class will have a queer and camp focus to it, he says.
Cavanagh and Joonna Trapp, senior lecturer in English and director of the Emory Writing Program, will co-teach an English 700 level course in Spring 2022 tentatively titled "The Monster in the Library: The Stoker Archives and Dracula," which will focus on the Bram Stoker collection.
Students will study the writer's life as he wrote "Dracula" while working at the Lyceum Theatre, and how the novel grew to have a wide influence on literacy, cinema and popular culture.
Cavanagh said the class will appeal to students who have an interest in Irish literature, 19th century literature, archival work, public humanities, theater history and other related fields.
"We're really looking forward to digging into this collection with students," Cavanagh said. "And because Stoker's life and writing career are so rich and appeal to so many disciplines, students will be able to build their own projects according to their own interests."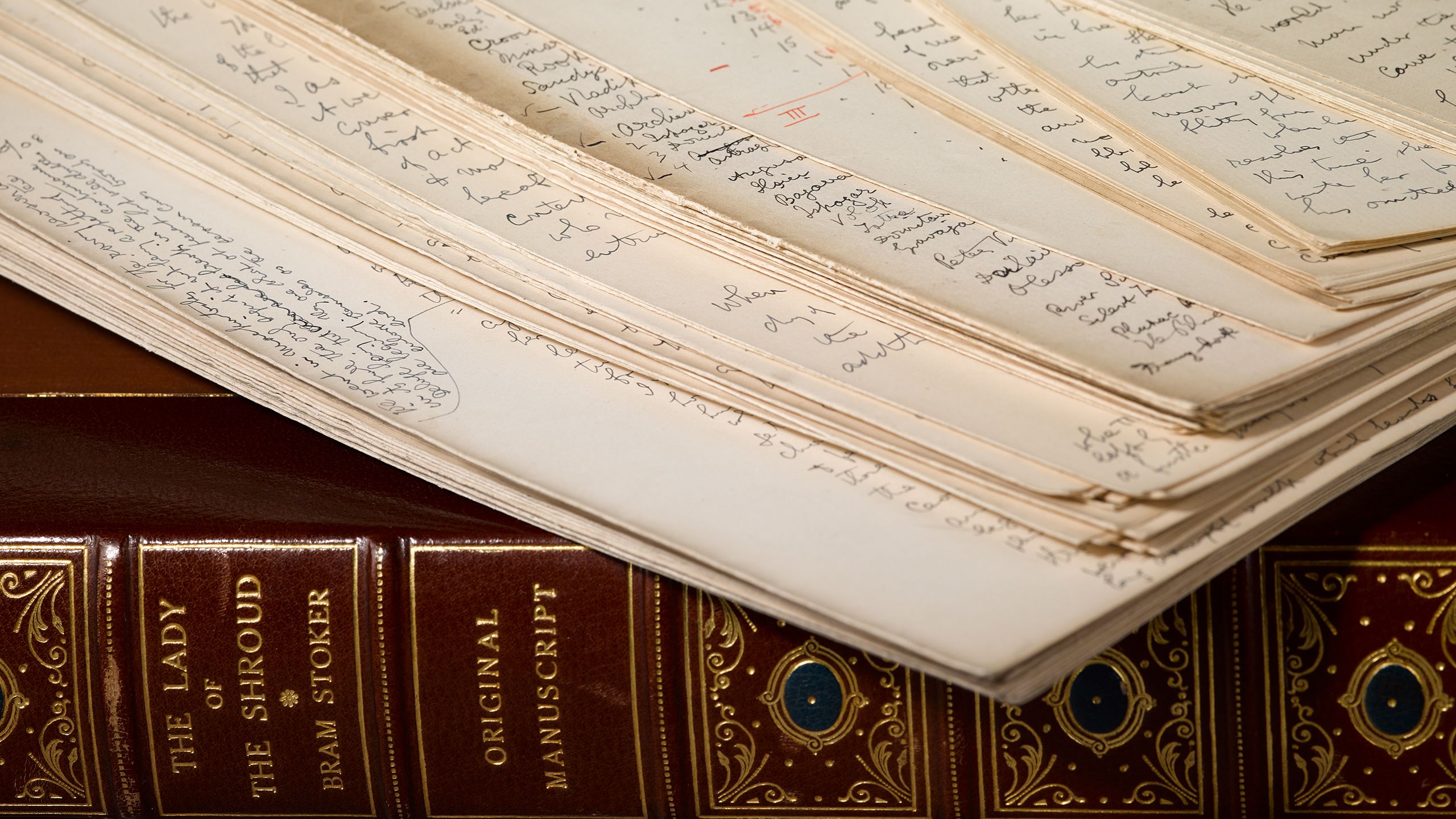 Future work with the collection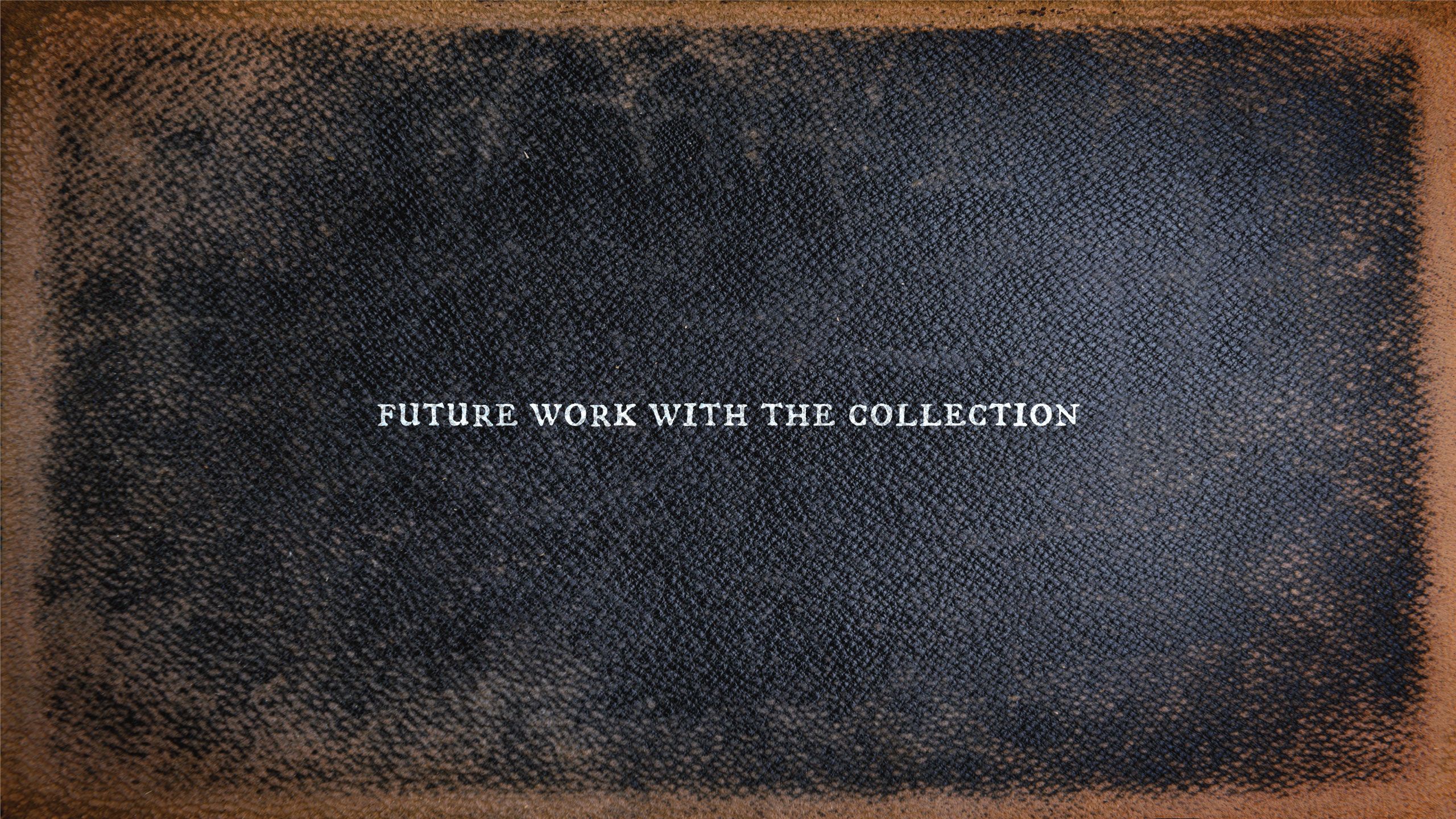 Donors play a crucial role in both acquiring and processing collections, King says. Stuart Rose was instrumental in bringing the Stoker collection to the library's attention and helping to secure it for Emory, in addition to donating the previously mentioned "The Lady in the Shroud" manuscript.
"Without the help of our donors, we would not be able to acquire these significant collections or take proper care of them after the fact with processing, cataloging, digitizing, preserving and making them accessible to researchers, students, faculty and the public," King explains. "Our donors are crucial to all stages of the process in order to reach our goal, which is to get these materials that are in the hands of a few into the hands of many."
Future plans include a major exhibition at a later date. But first, the library staff will continue to process more of this vast collection, cataloging and digitizing items to make more of the materials accessible to researchers all over the world.
"The value in placing a collection like the Stoker collection in a library like Emory's is the care that the library staff provides," King adds. "Through that care, this once privately held collection will be publicly available and accessible to generations who will want to engage with one of Ireland's most widely read and influential authors."
Already, though, researchers are eager to delve into the collection and explore the materials. Books can be requested via the Emory Libraries catalog and viewed in the Rose Library's reading room.
Researchers interested in correspondence, photographs and other manuscript materials can learn more from the John Moore Bram Stoker Collection finding aid, which will continue to expand as more items are processed. Researchers can arrange to view the collection by registering here and making an appointment. Detailed instructions for registering and requesting materials can be found on the Rose Library website.
---
About this story: Published Oct. 20, 2021. Story by Maureen McGavin. Photos of Bram Stoker collection materials by Paige Knight, courtesy of Emory Libraries. Design by Laura Dengler.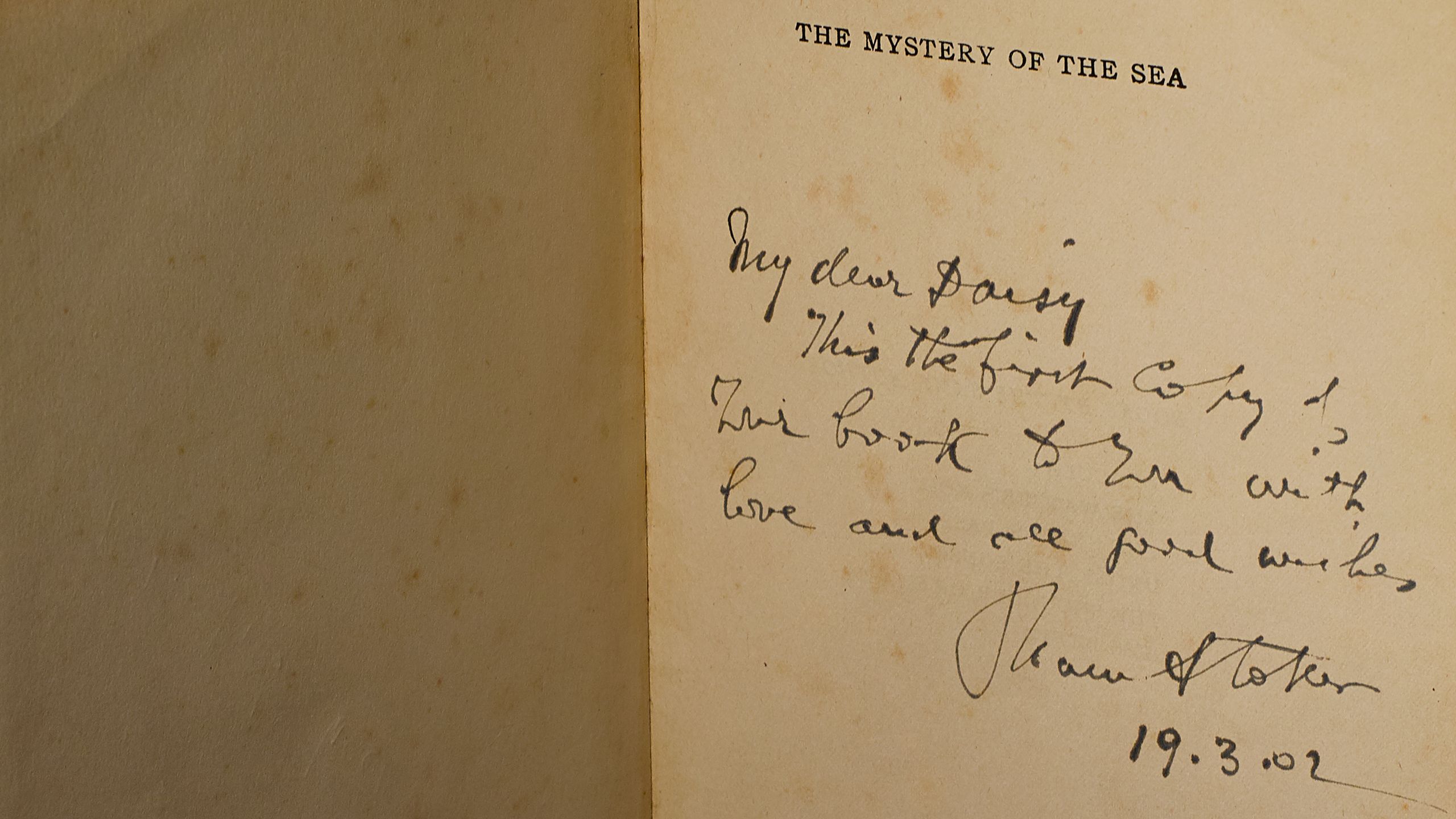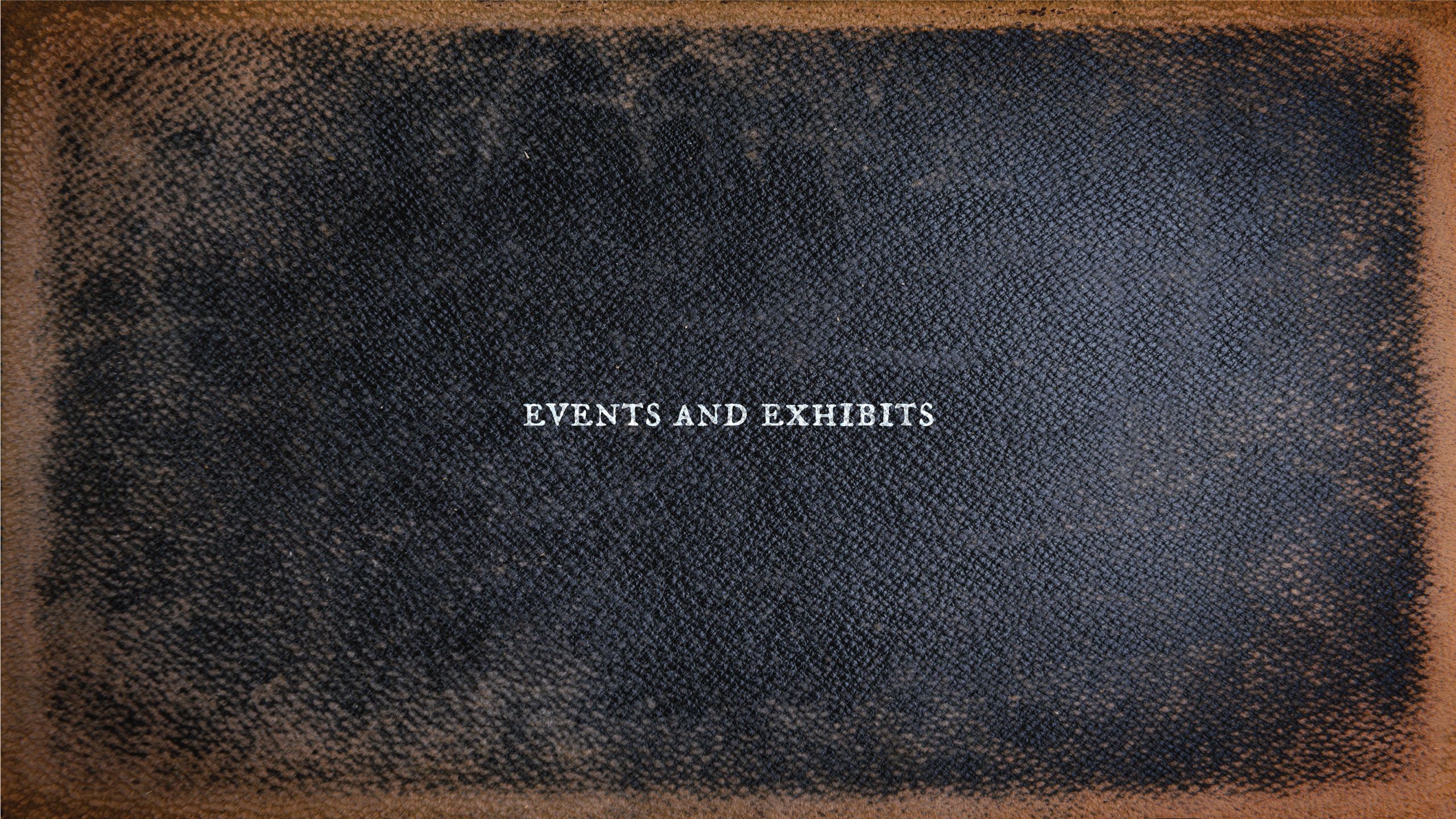 Celebrate the Bram Stoker collection with a trivia event and view a sample of the materials at a library exhibit.
---
Bram Stoker Trivia Night
Friday, Oct. 22, at 6 p.m.
Part of Emory's Homecoming events
This virtual event celebrates the Rose Library's acquisition of the world's most comprehensive collection of Bram Stoker materials. Participants can play in teams or individually, or just watch and learn fun facts about "Dracula" and related material. Free and open to the public.
---
Bram Stoker pop-up exhibit
Emory University Woodruff Library, Level 2
Oct. 19 – Nov. 21, 2021
 This small physical exhibit of selected Bram Stoker materials will highlight the significant new Rose Library acquisition and include a first edition of "Dracula."
Click here for Woodruff Library hours
---
Bram Stoker podcast
Debuts Tuesday, Oct. 26
Rose Library's second podcast season will kick off with a new episode of "Community Conversations": Rare book librarian Beth Shoemaker's interview of filmmaker Eddy Von Muller about Bram Stoker. Click here for a link to the podcast or find it on your favorite podcast streaming service.
---
Fun facts
"Dracula" has been in print continuously since it was first published in 1897.
The book has been translated into at least 29 different languages, including Arabic. Its Icelandic translation is a different version of the story, according to a story in Smithsonian magazine.
World Dracula Day is May 26, the same day the book was first published. (If you can't wait that long, National Vampire Day is March 10.)