Renovated identity spaces unveiled on Emory's Atlanta campus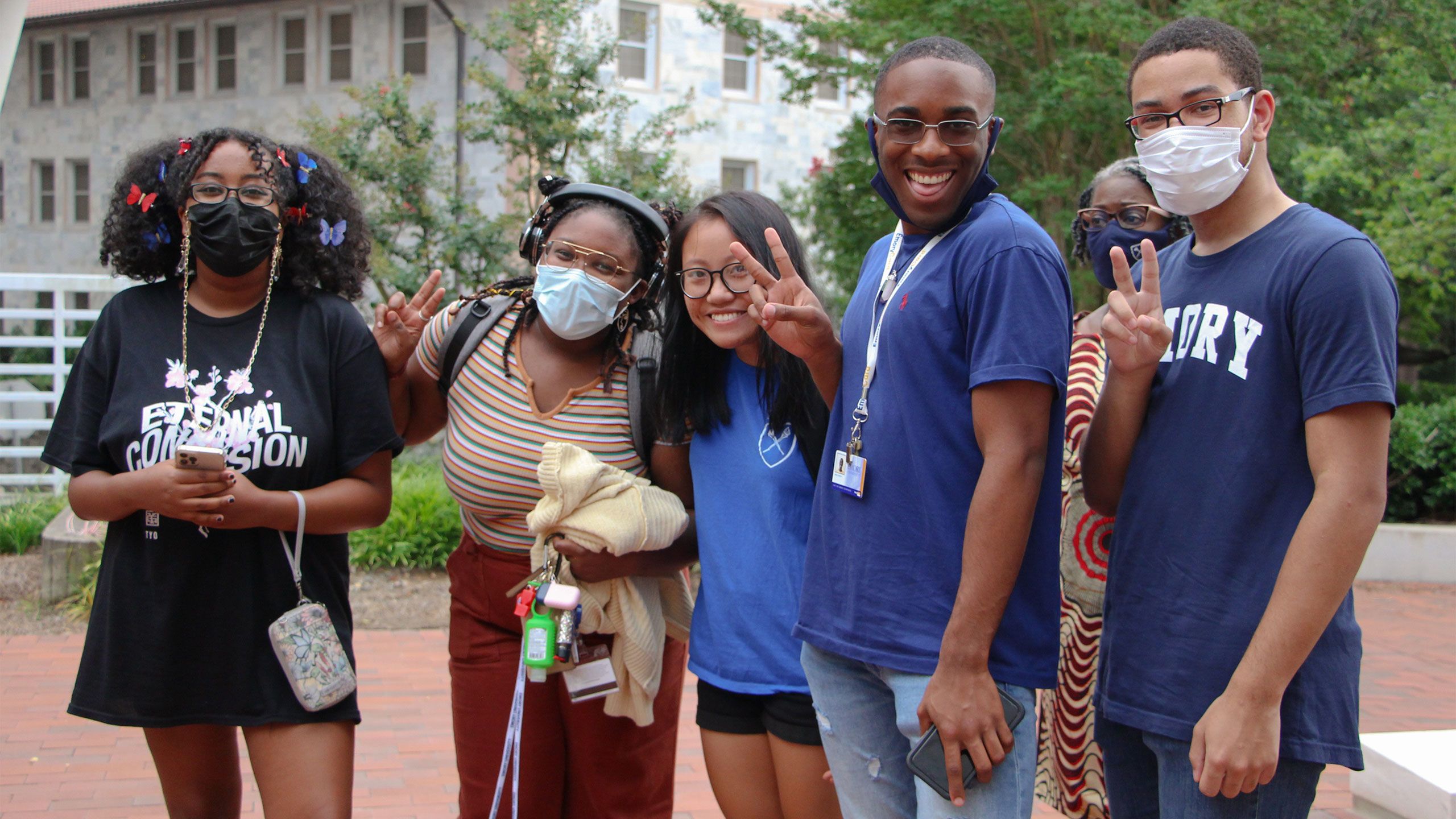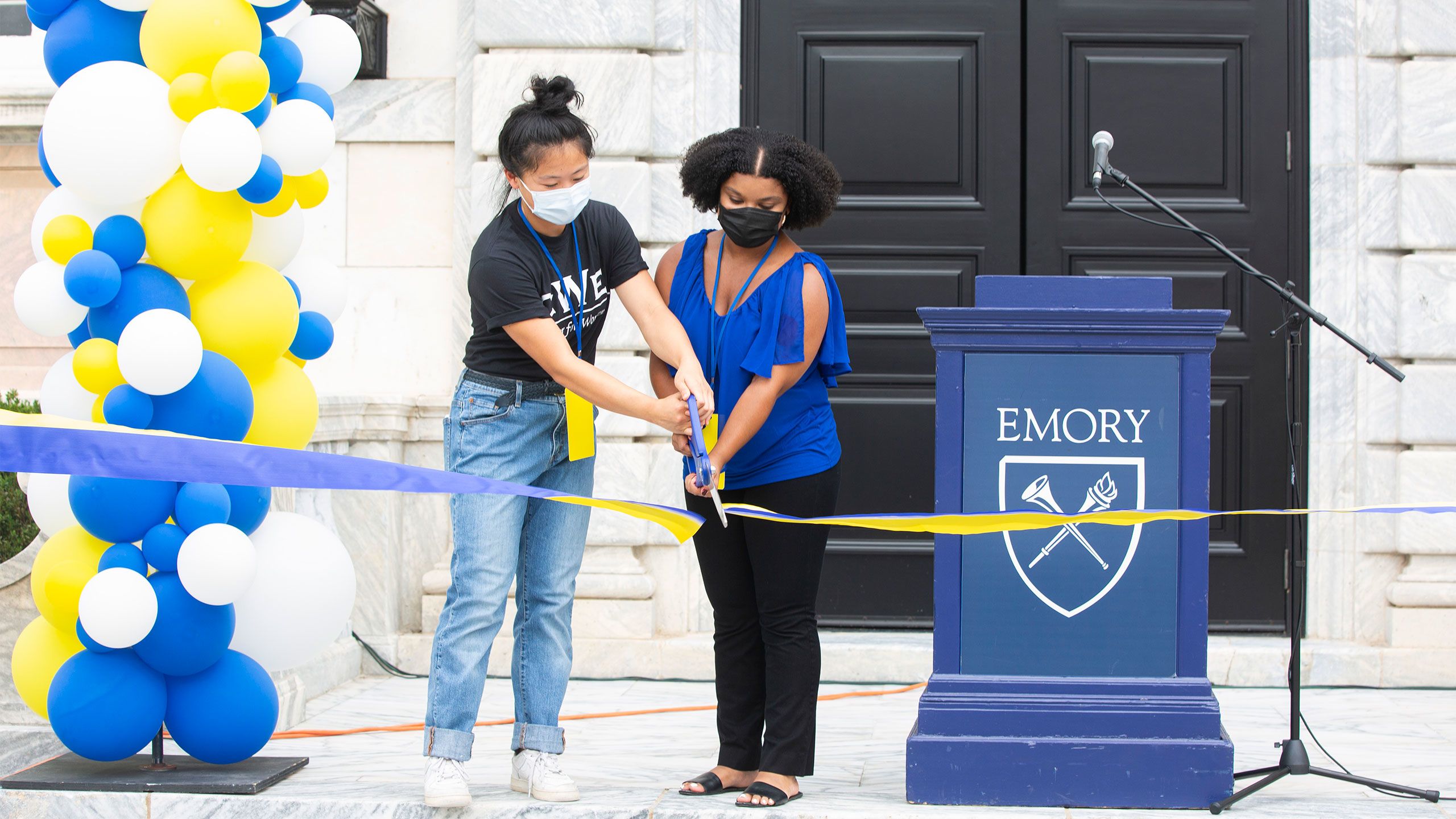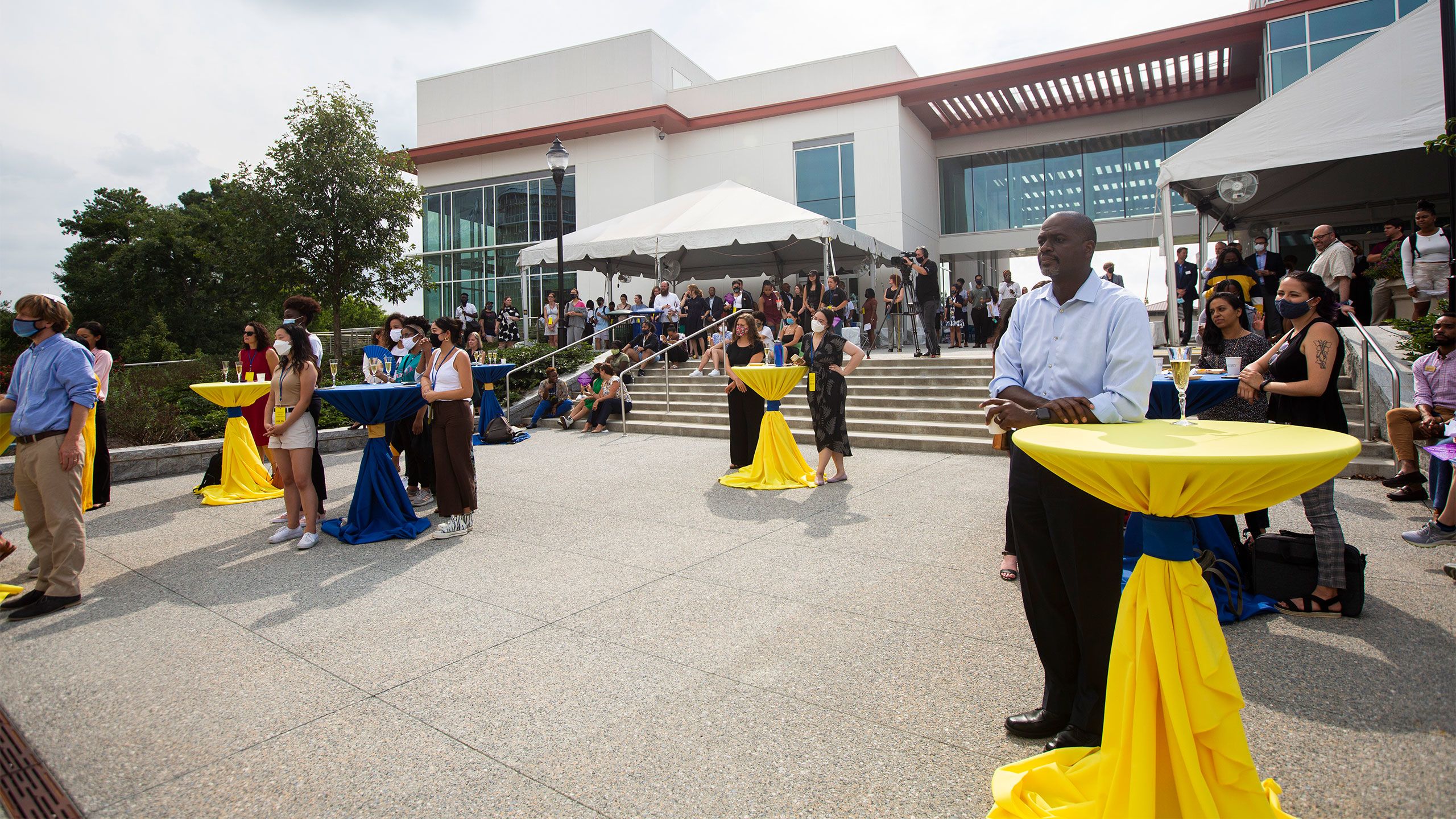 Item 1 of 3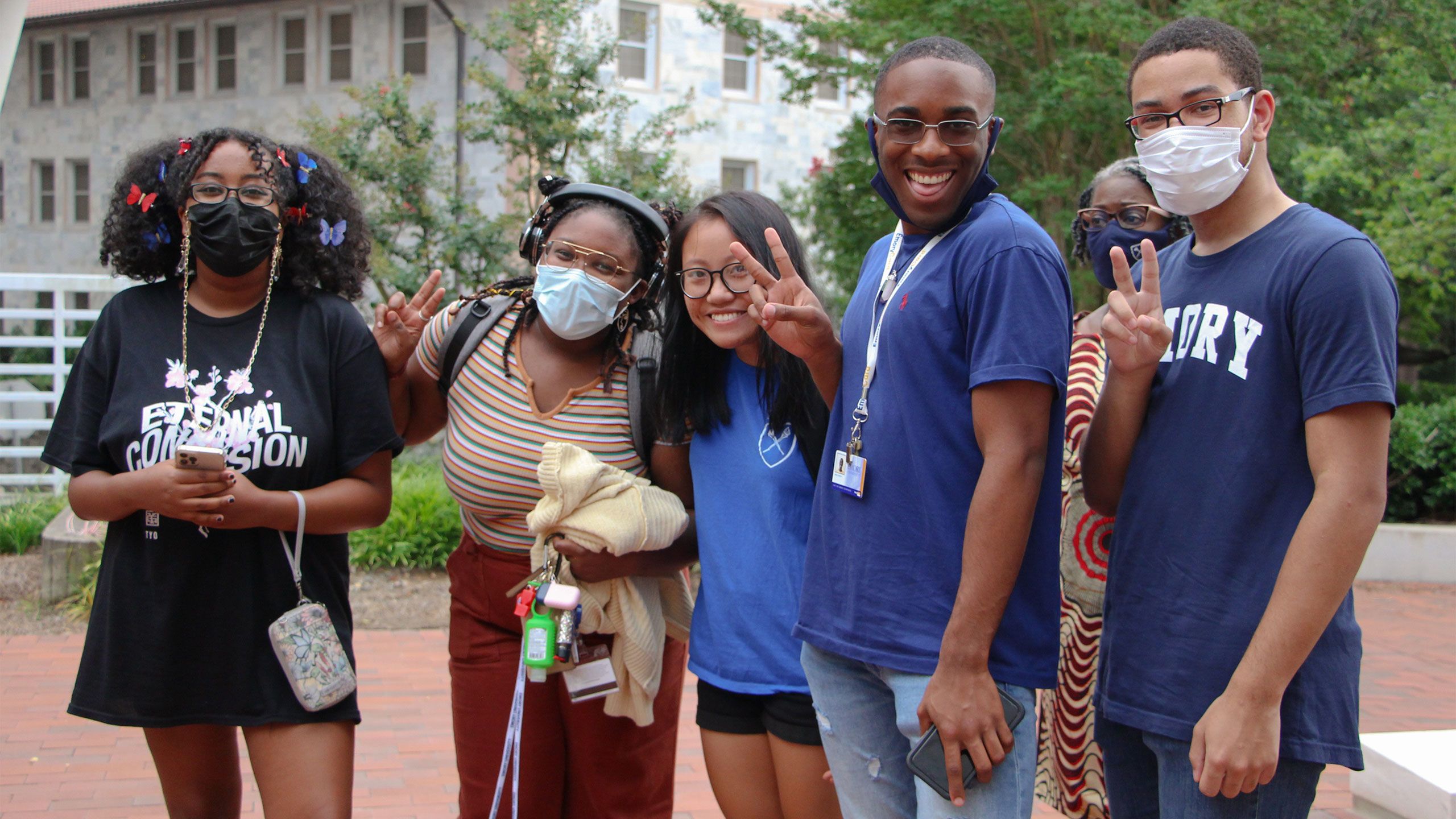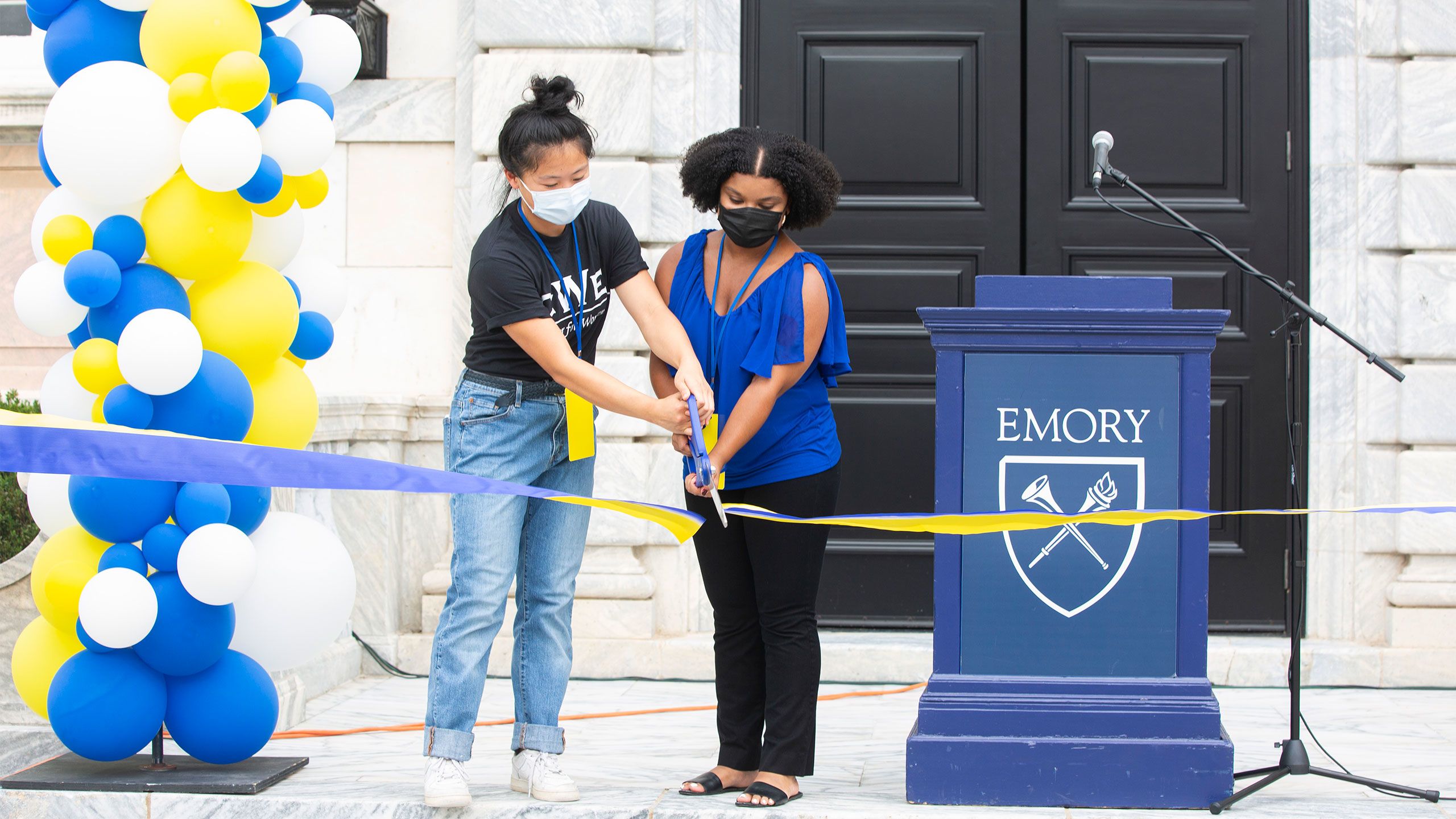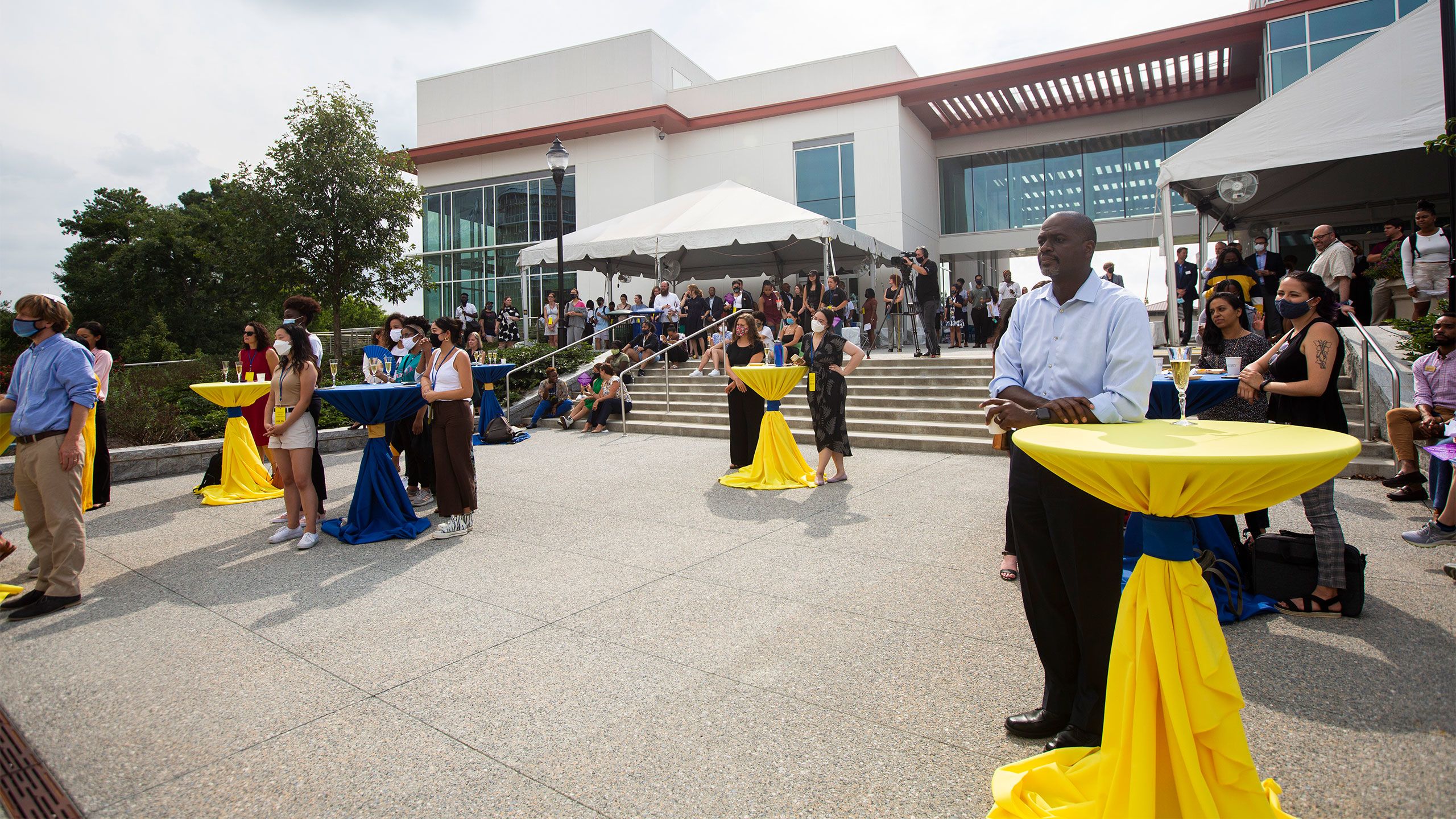 The afternoon was cloudy and breezy, but the threat of rain didn't dampen the spirits of the crowd gathered on the Emory Student Center Plaza to celebrate the university's new and refurbished student identity spaces on Sept. 8.
Being termed a "refresh," this first phase of the project included improvements to the existing identity spaces on the first floor of the Alumni Memorial University Center (AMUC). The Emory Black Student Union (EBSU), Centro Latinx, Center for Women and LGBT Life were updated and a new identity space for Asian Pacific Islander Desi/American (APID/A) students was created.
The next phase will entail renovating the third floor of Cox Hall to accommodate all five identity spaces. This multi-million dollar renovation, planned for completion by fall 2023, will further improve the look, functionality and visibility of each group's space.
Focusing on connections
This initial celebration was a long time in the making — reflecting the ongoing work of many, including students no longer on campus, said Enku Gelaye, senior vice president and dean of Campus Life.
"Generations of faculty, students, staff and alumni found a way to call to us to create these spaces and to work actively to create community for each other," Gelaye said. "We would not be doing our job today if we did not acknowledge that we're not here on our own. We're standing on the shoulders of many people who wanted to make this space available."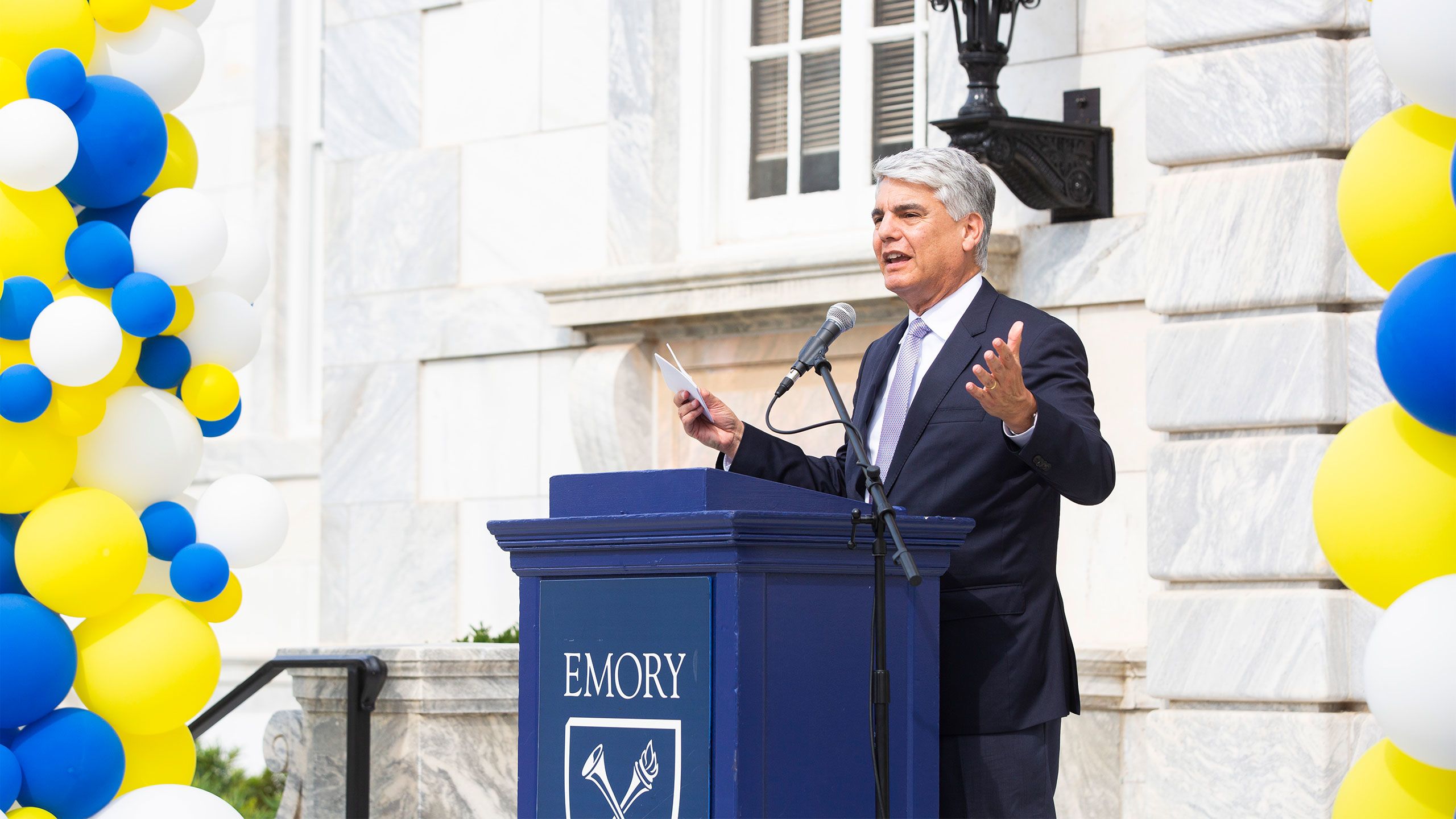 The project was first discussed in 2019 and gained the full support of President Gregory L. Fenves when he toured campus in summer 2020. He shared the story of his first visit to the identity spaces and his immediate agreement that they needed an upgrade.
"As we come together today to celebrate this project, how we are cultivating connections and how we are cultivating belonging among all Emory students is one of my highest priorities," he said. "Our goal is for this to be a place for you to live, to learn, to work and to thrive at Emory. These spaces are the first step in that process."
Carol Henderson, Emory's chief diversity officer and vice provost for diversity and inclusion, led a toast celebrating the occasion. She concluded her remarks by declaring, "We commit these spaces to the important and transformative work they are designed to be. For it is in community that we are affirmed, restored, renewed.
"Here's to the promise of the now that is and the promise of that yet to be."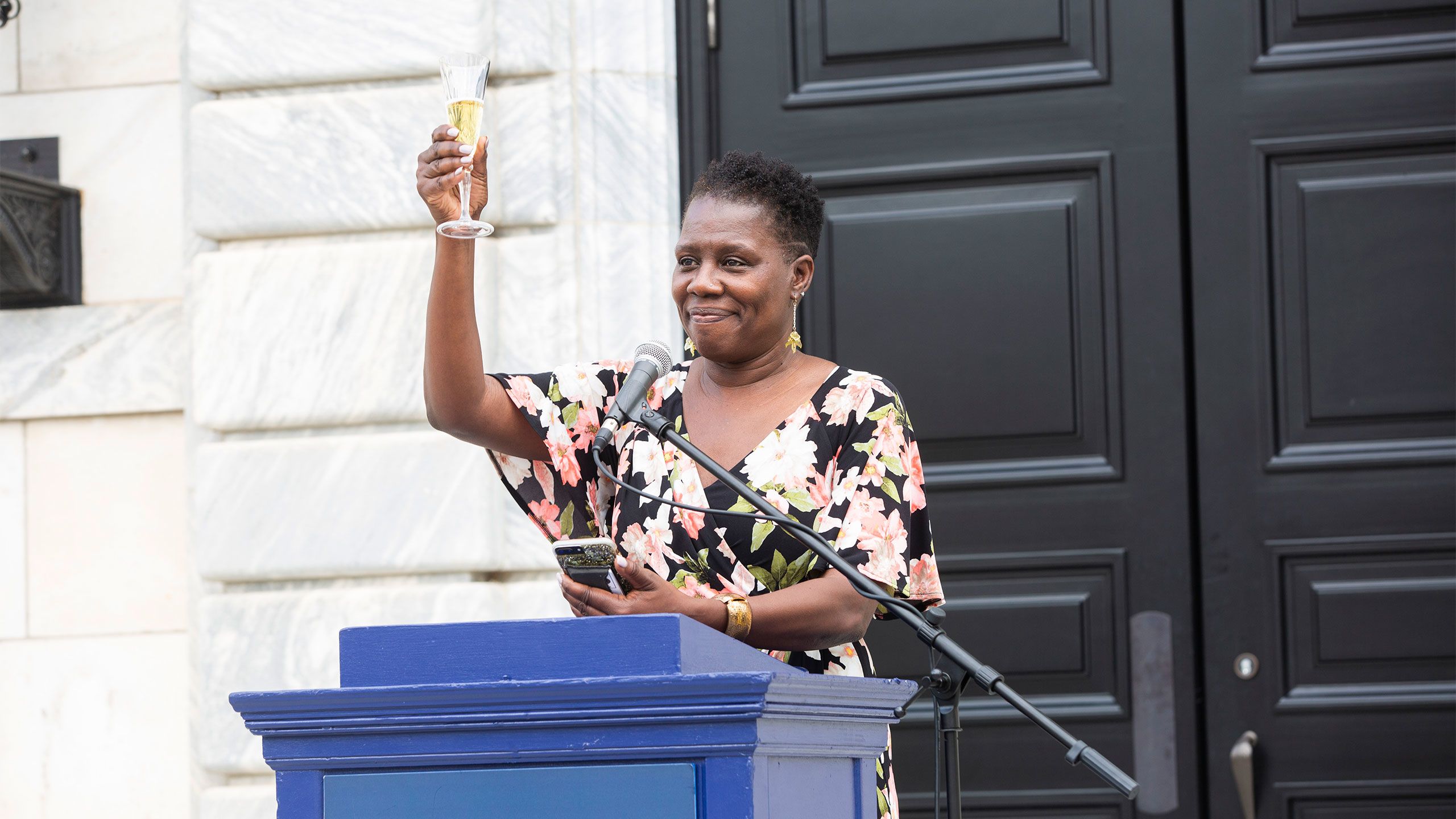 'Now we have a place'
The ceremonial ribbon was cut by Ebony LaBoy, a student at Rollins School of Public Health, and Stephanie Zhang, an Emory College senior. They are two of the 35 student ambassadors who helped design the refreshed identity spaces, sharing their perspectives on items ranging from color preferences to "must haves" such as comfy couches and usable study areas.
If the reactions of students visiting the newly-opened identity spaces are any indication, the planning team did its work well.
"We've advocated for a long time to have this space," Emory College junior Brammhi Bakarajan said of the new Asian Student Center. "It's hard not really knowing a lot of people with the same identity as you. Now we have a place where we can meet and talk to each other."
She and Rollins student My Nguyen especially like that the APID/A space is open and accommodating for group discussions or activities, but also has pockets of space for individual study.
The same concept is echoed in the refurbished areas. And while inviting color schemes, open shelving filled with books and games, and ledges showcasing artwork are common elements, details make each gathering space special.
Case in point: The LGBT Life space showcases a uniquely shaped wooden table that's a work of art in and of itself. Students said Centro Latinx feels comfortable because the décor "looks like something my mom would have at home." And portraits of difference-making alumni such as Marshalyn Yeargin-Allsop, the first Black woman to graduate from Emory School of Medicine, have a place of honor in the EBSU.
Home away from home
Gisell Rondon, an Emory College senior, was hungry for community when she arrived at Emory as a first-year student. She found that community at Centro and "basically lived here," she said with a laugh, despite how worn-out the space and its furnishings were.
She and her friends Anna-Frida Herrera and Paula Figueroa, also Emory College students, love the updated meeting space and expect it to be put to good use, saying their excitement about the changes has been contagious.
"I wanted to root myself in a community," Rondon said. "Knowing that Emory made an investment to make our spaces more usable is important. It feels like they care."  
Multiple students relaxing at the updated EBSU echoed Rondon's sentiment.
"Everything is super modern and clean — it's a comfortable place, which is very important," said Emory College junior Ryan Dieudonné. "A lot of people have felt isolated during the past year so it's good to have a place to meet face-to-face."
"I appreciated the space we had before but never imagined it had so much potential," added Kyle Truevillian, an Emory College senior with his sights set on medical school. "Students need consistency. We can have events here, we can study, we can have meals together. It's nice to feel like Emory paid attention to what we needed."
One resounding message of the day was that although each identity space was designed with particular groups in mind, they're open to any students who are looking for a place to relax between classes, make new friends and find a place to belong.
"You experience a lot of different things when you're at college," said Chistina Chance, who served as a student ambassador throughout the process. Though she'll graduate this year from Emory College, she plans to visit when the Cox Hall spaces are completed.
"We wanted to create spaces that are intentional and safe — places that are home away from home. The biggest thing for me is that we fulfilled that purpose."
---
About this story: Writing by Leigh DeLozier. Photos by Kay Hinton, Stephen Nowland, Tina Chang and Noor Aldayeh.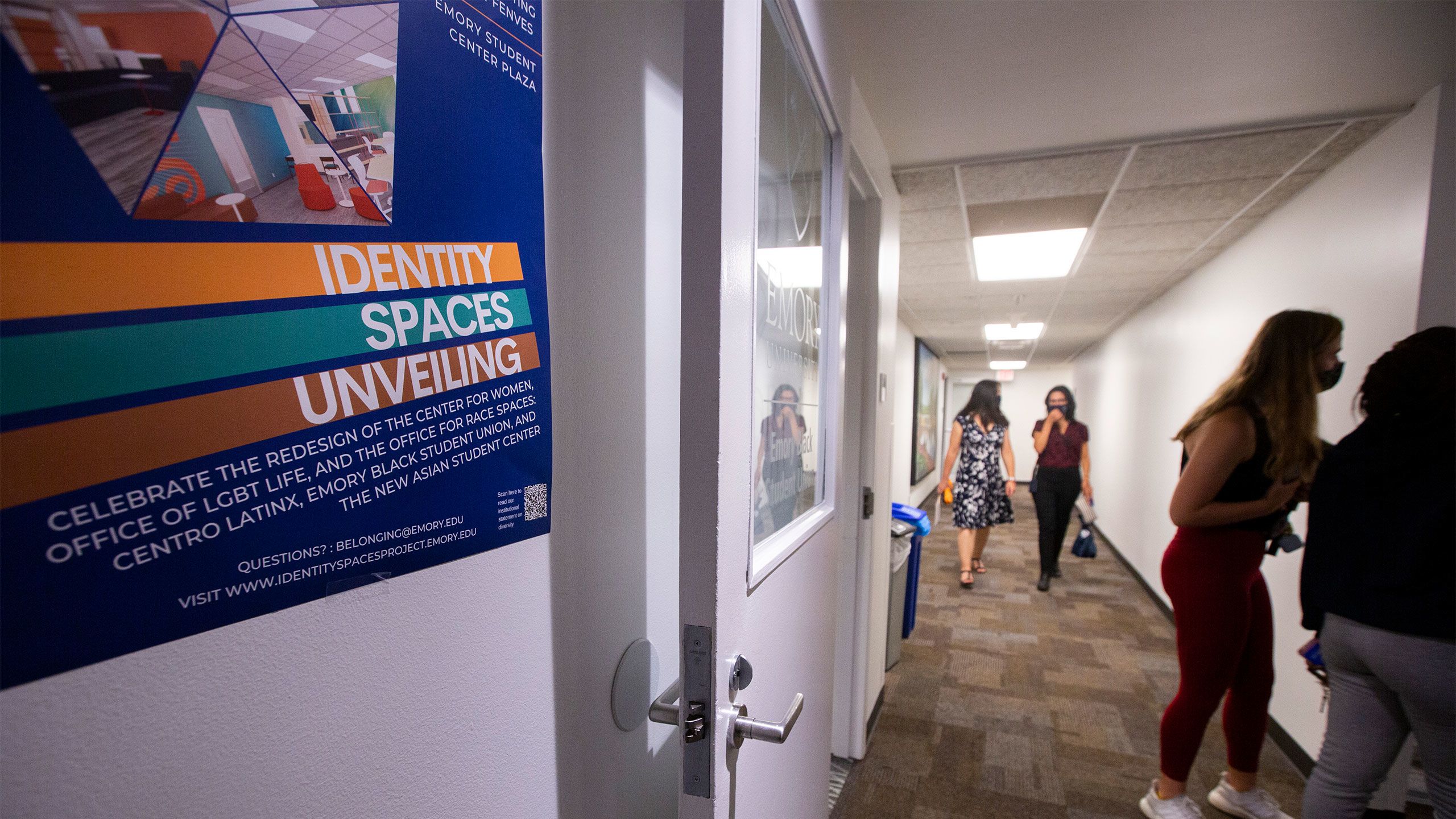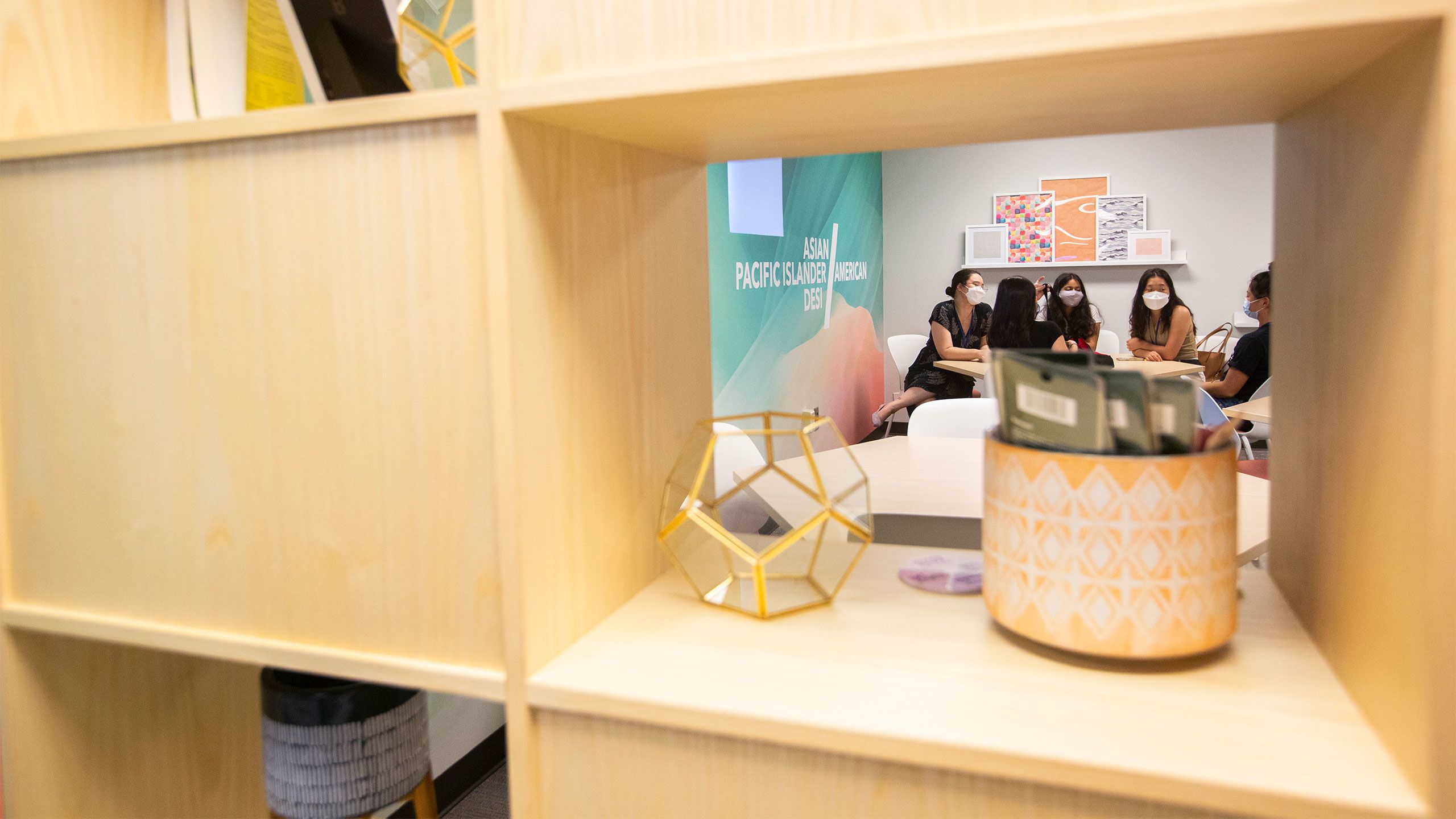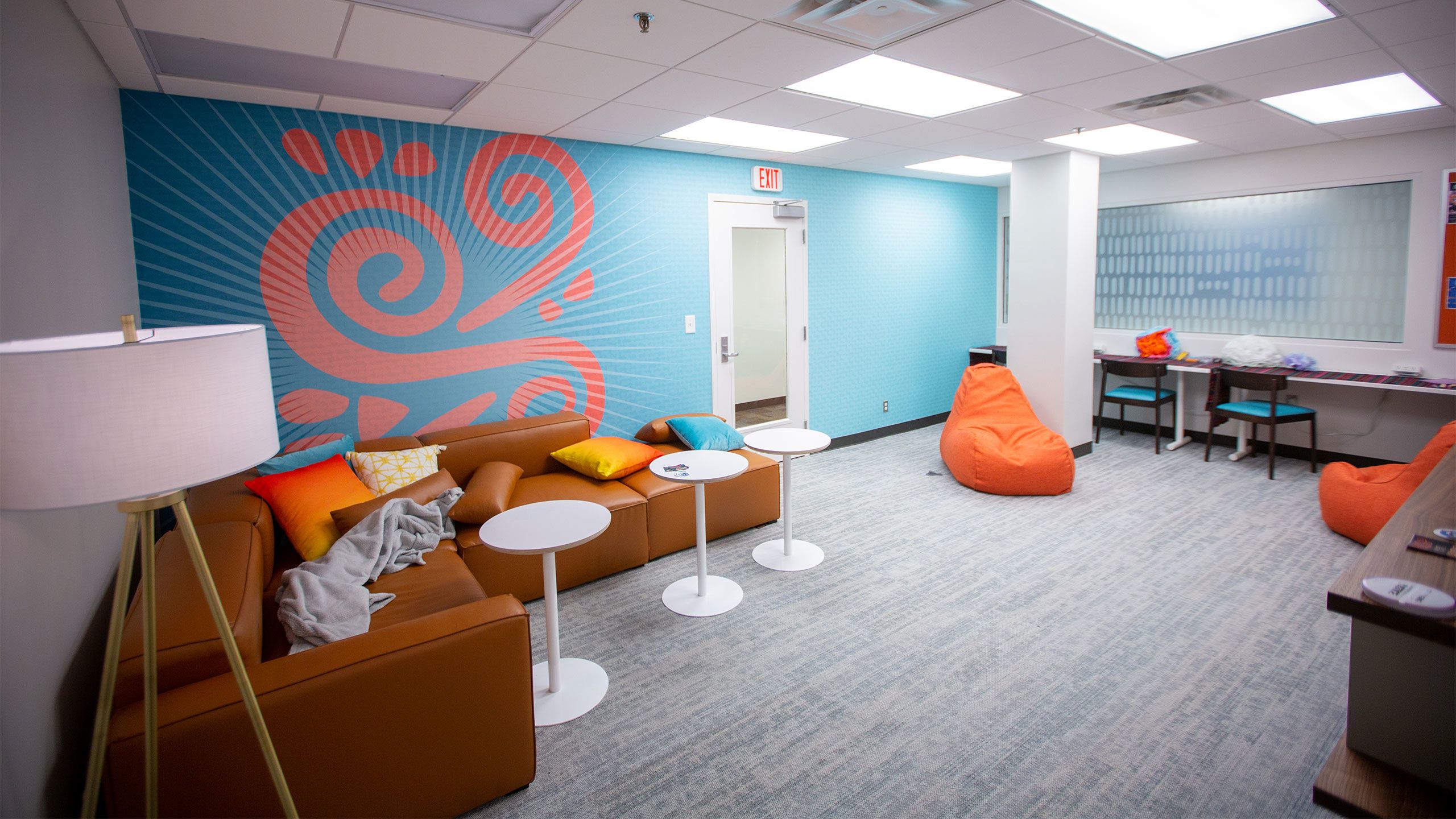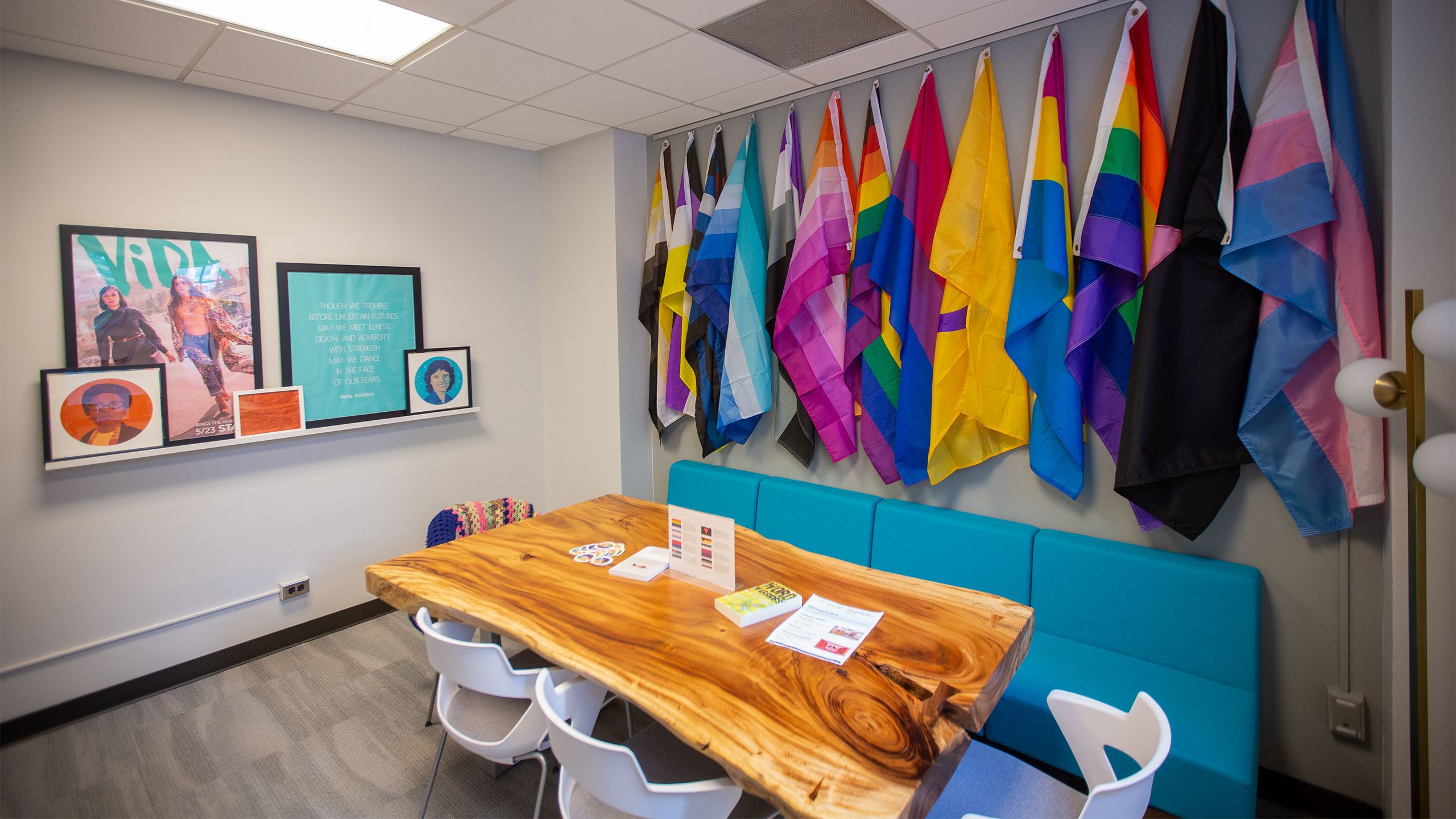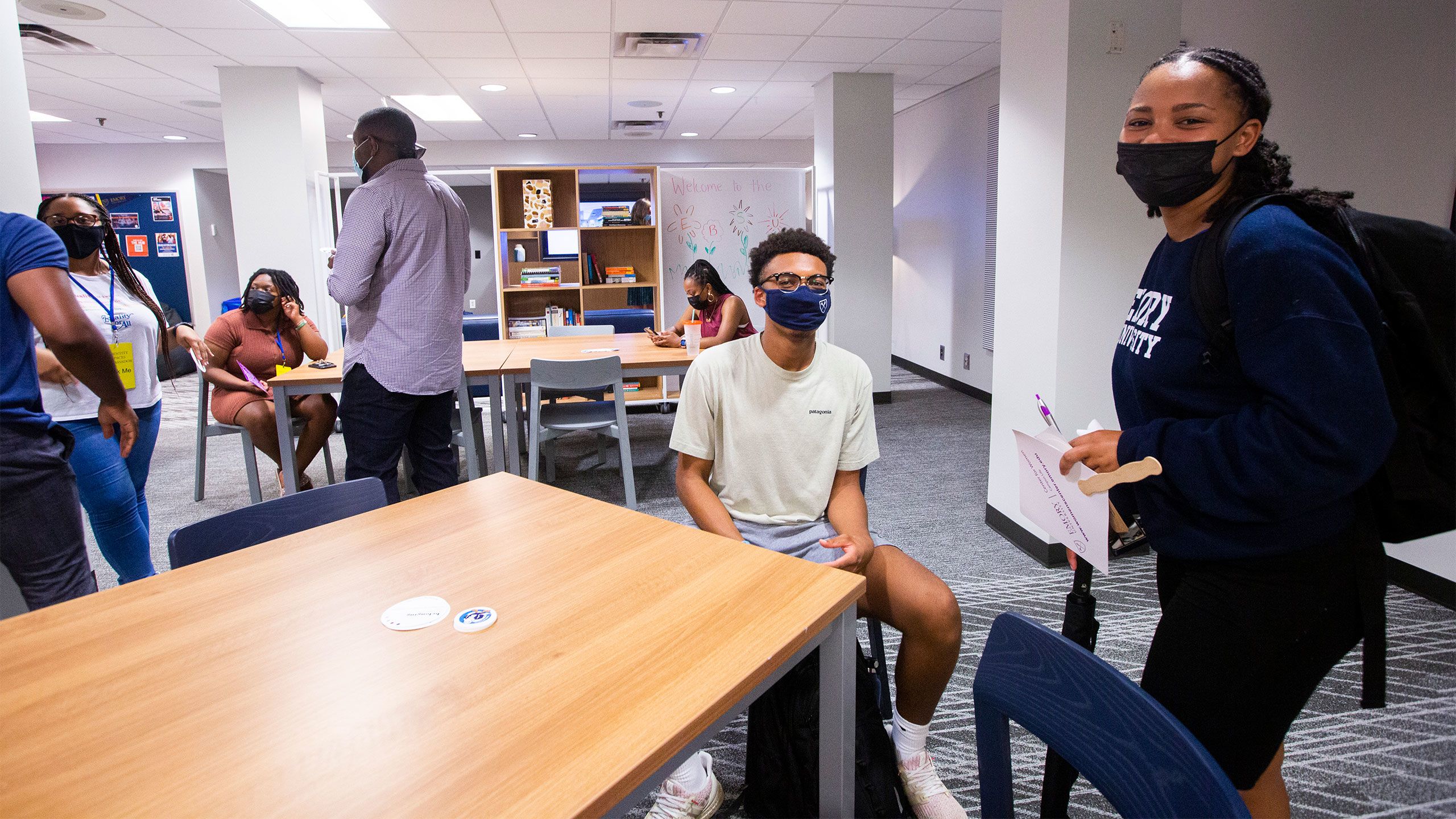 Emory Black Student Union
Emory Black Student Union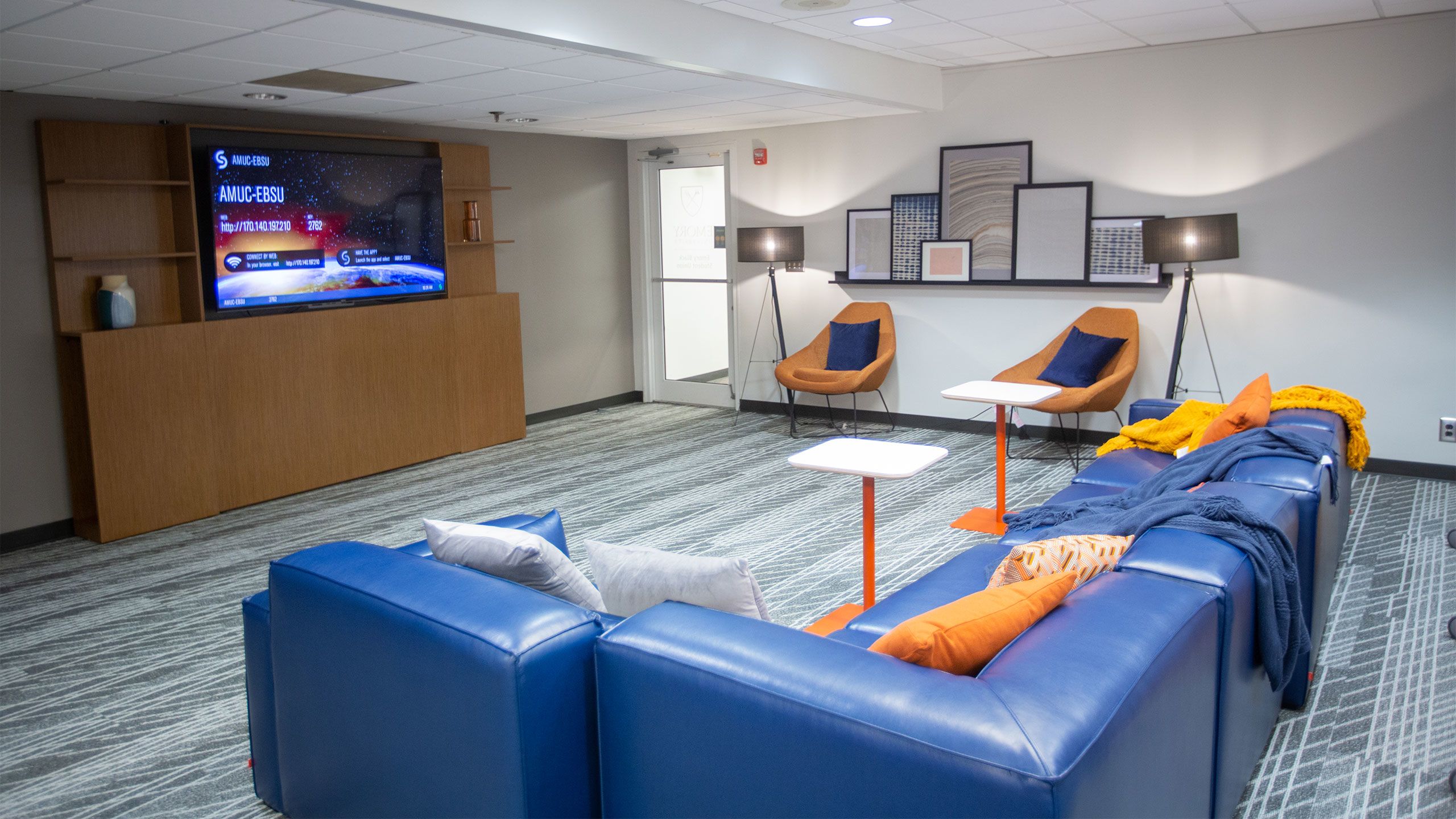 Emory Black Student Union
Emory Black Student Union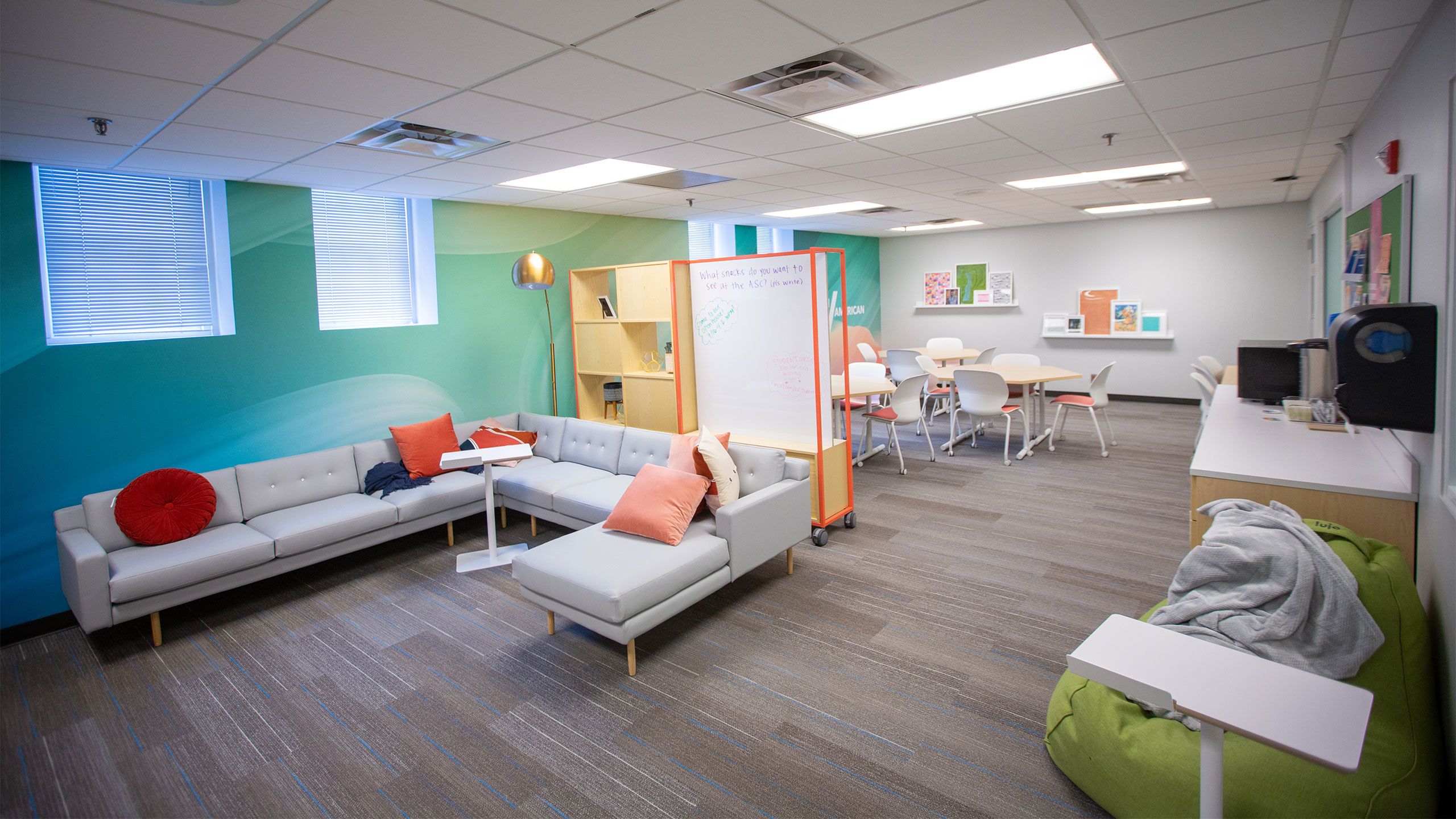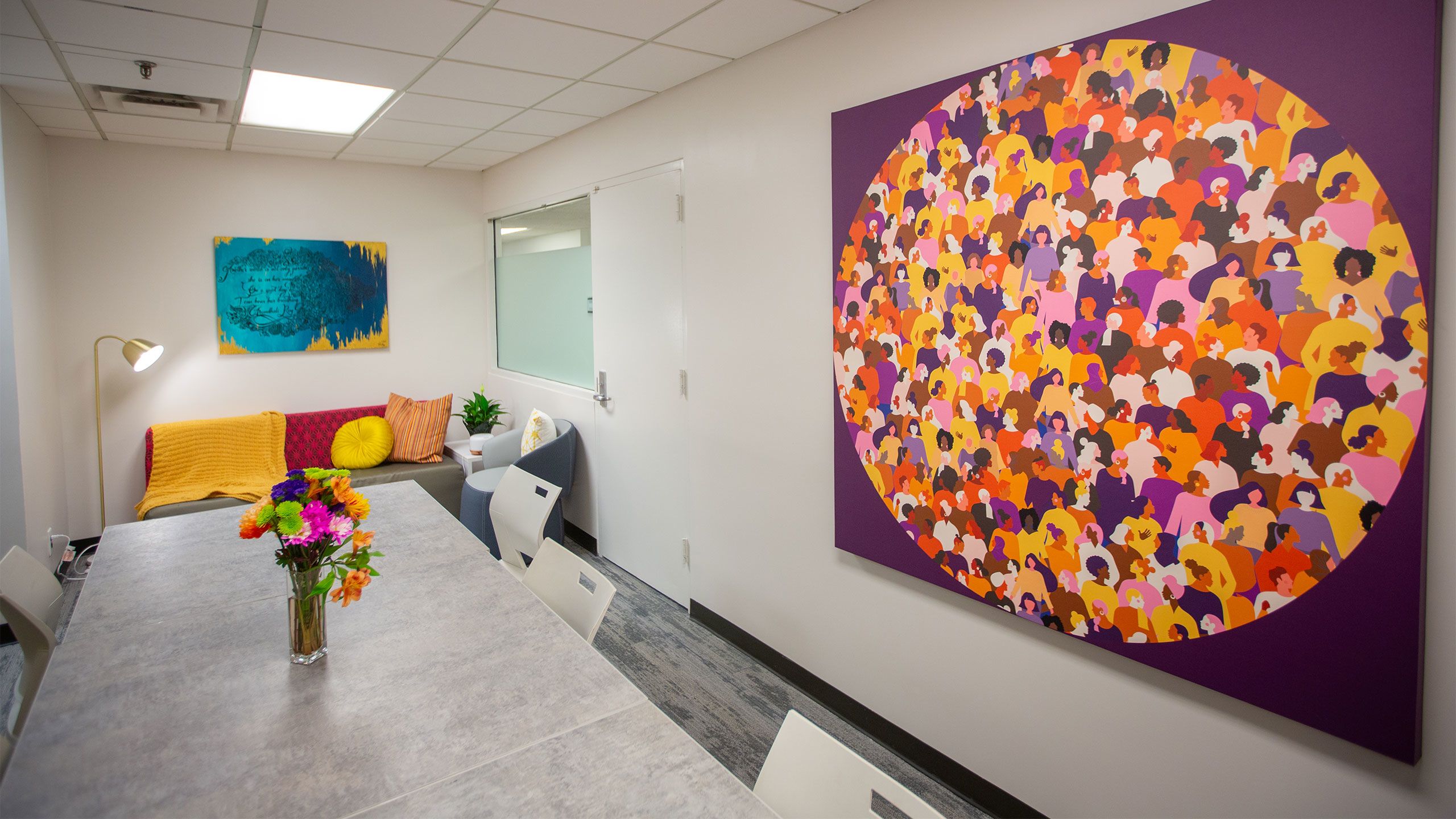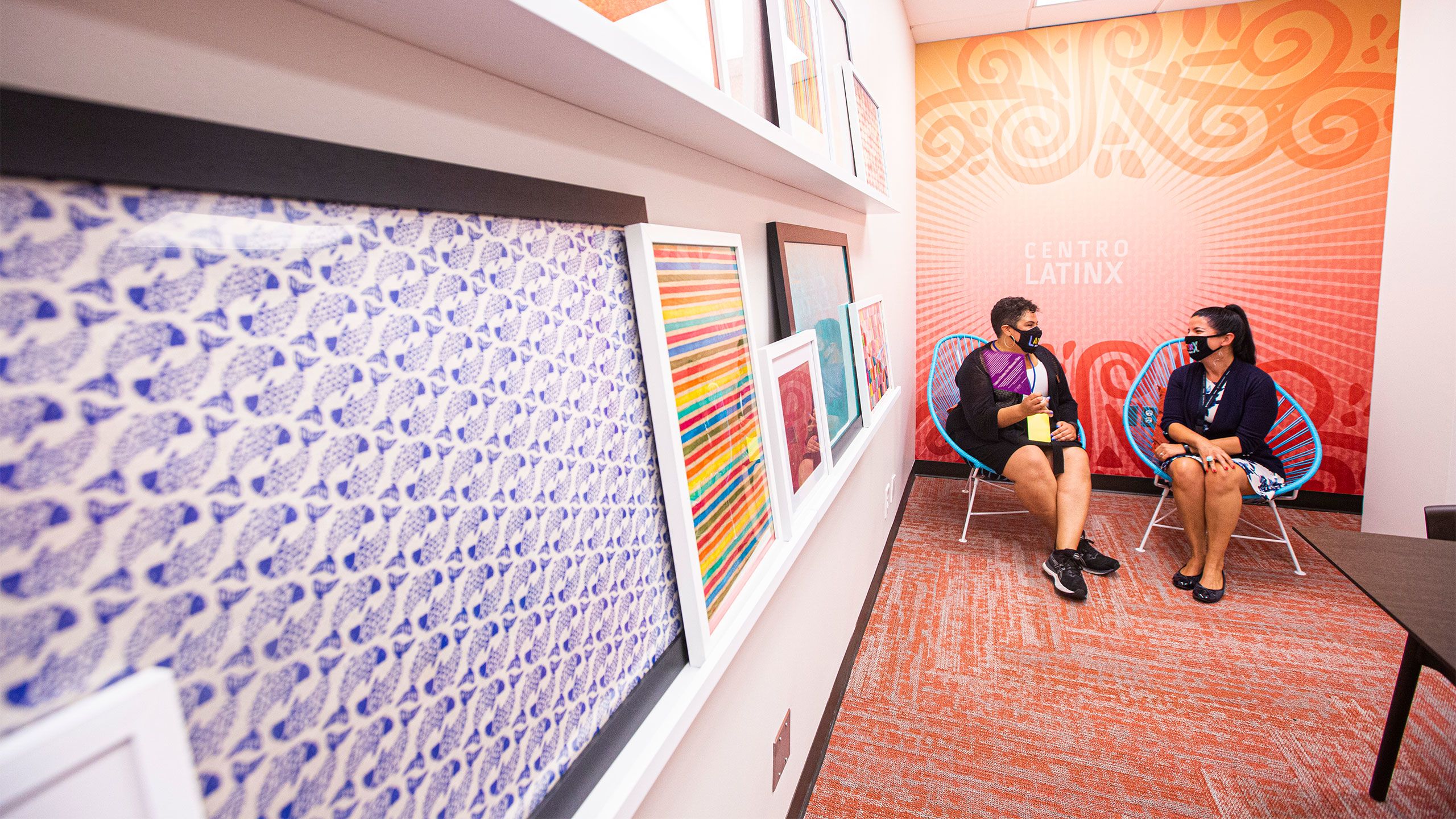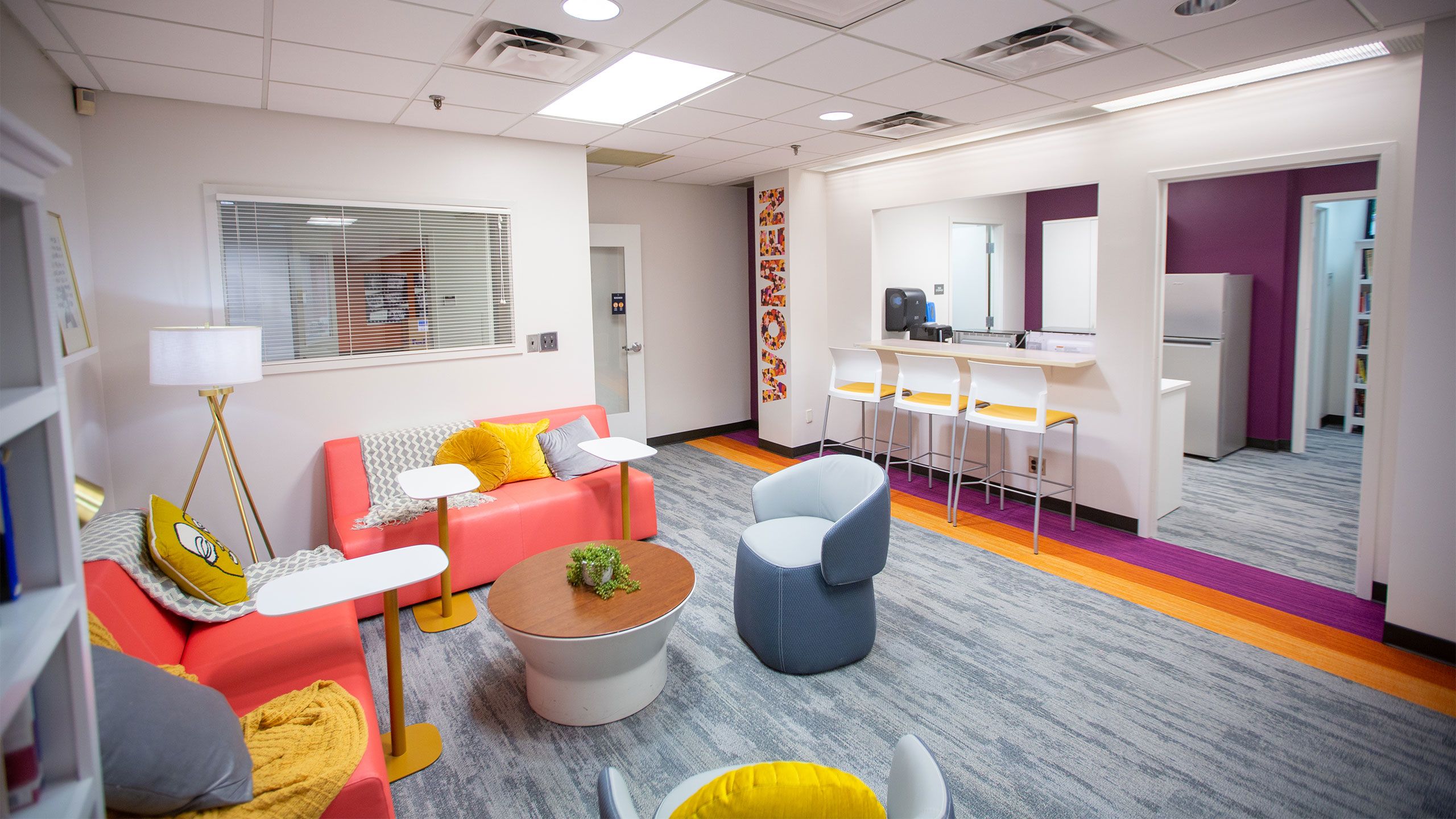 Item 1 of 10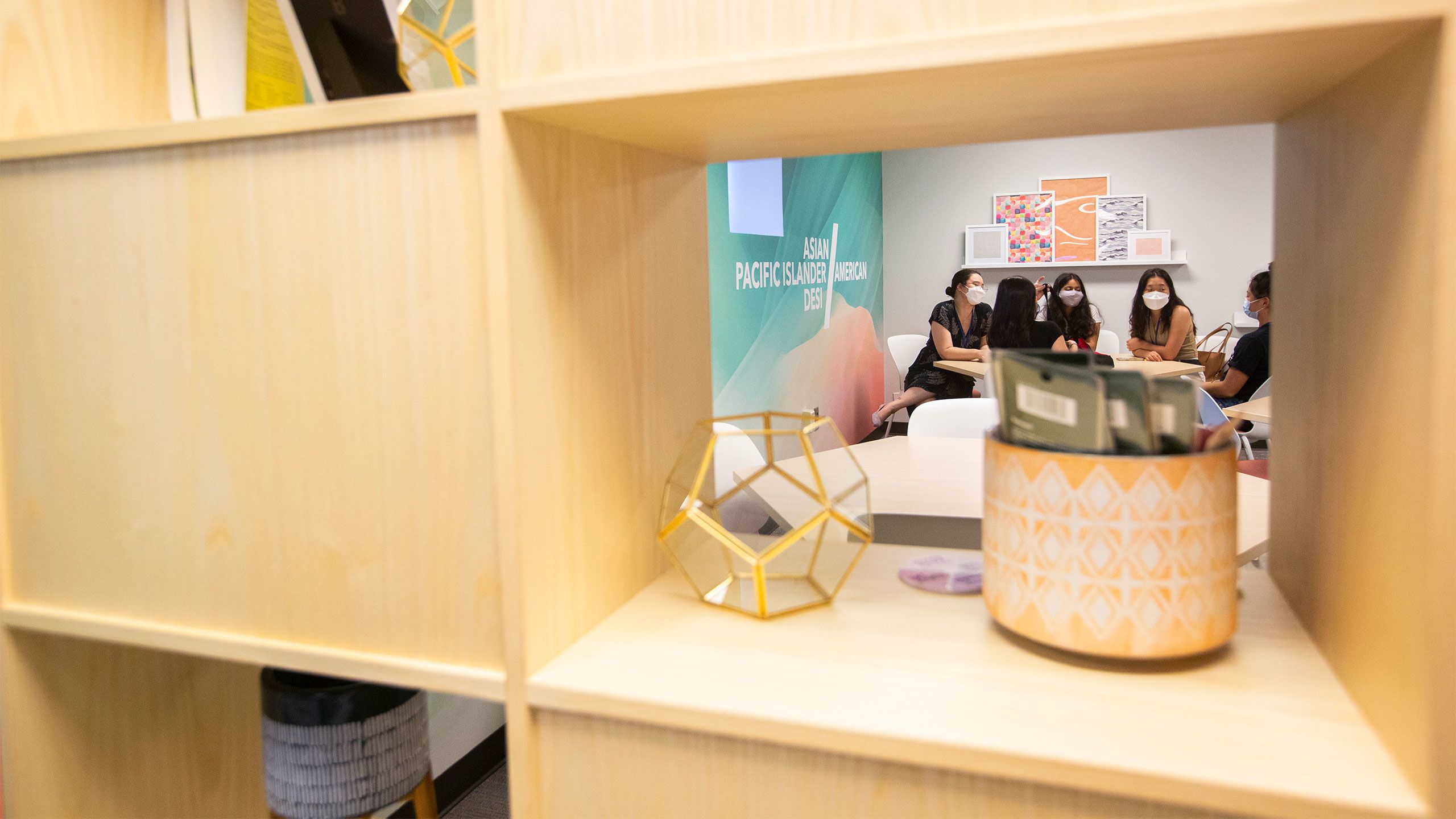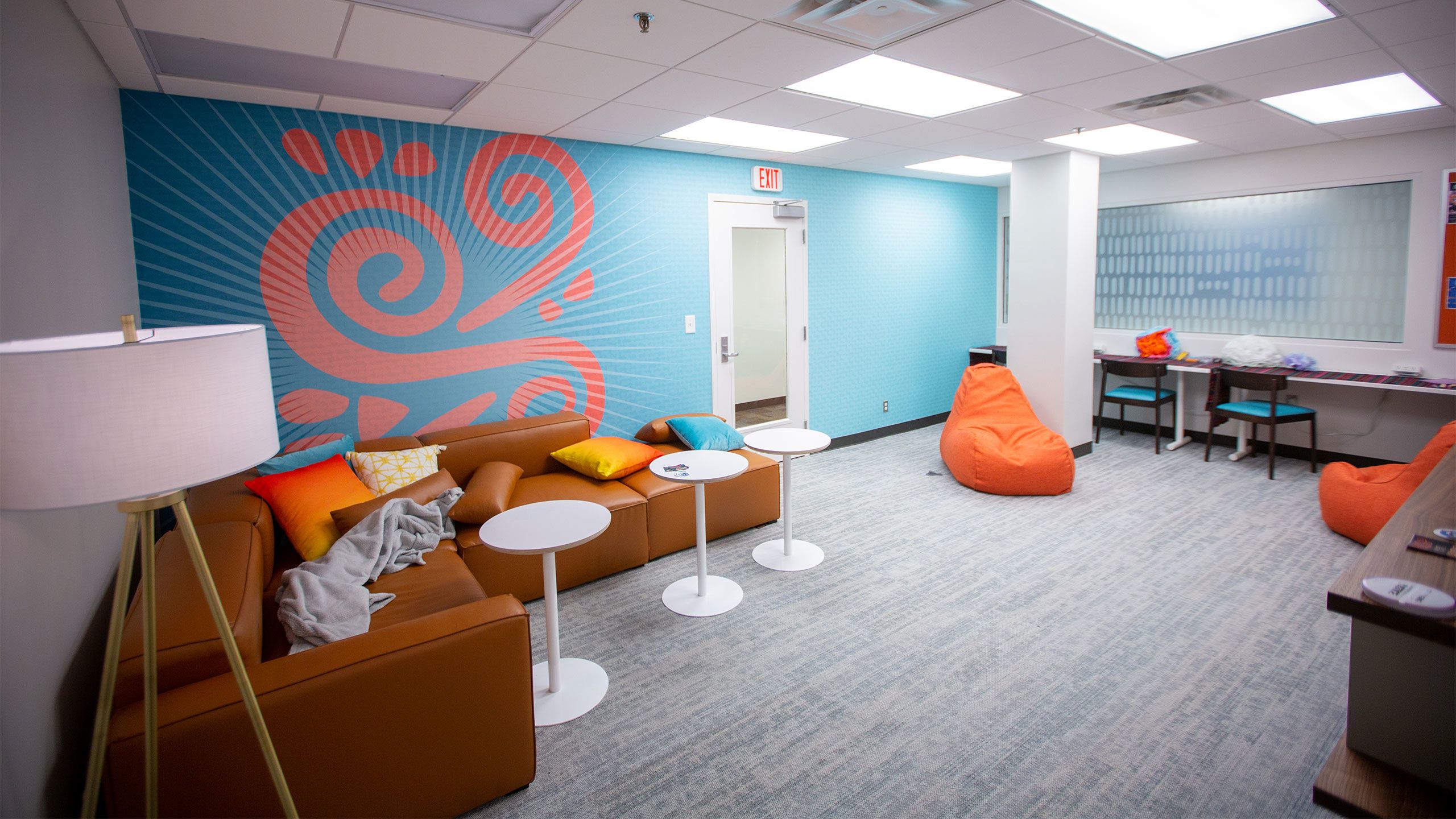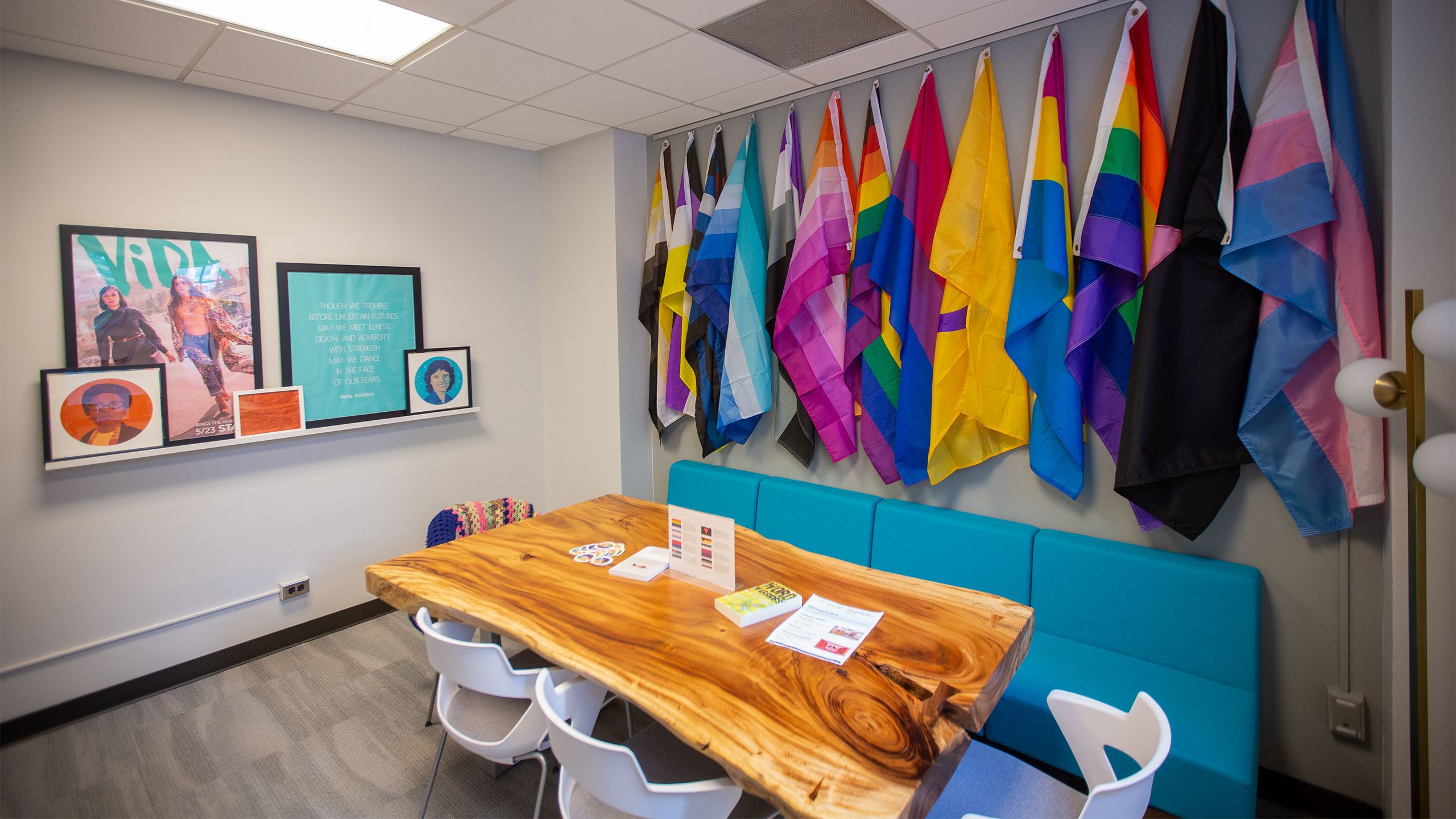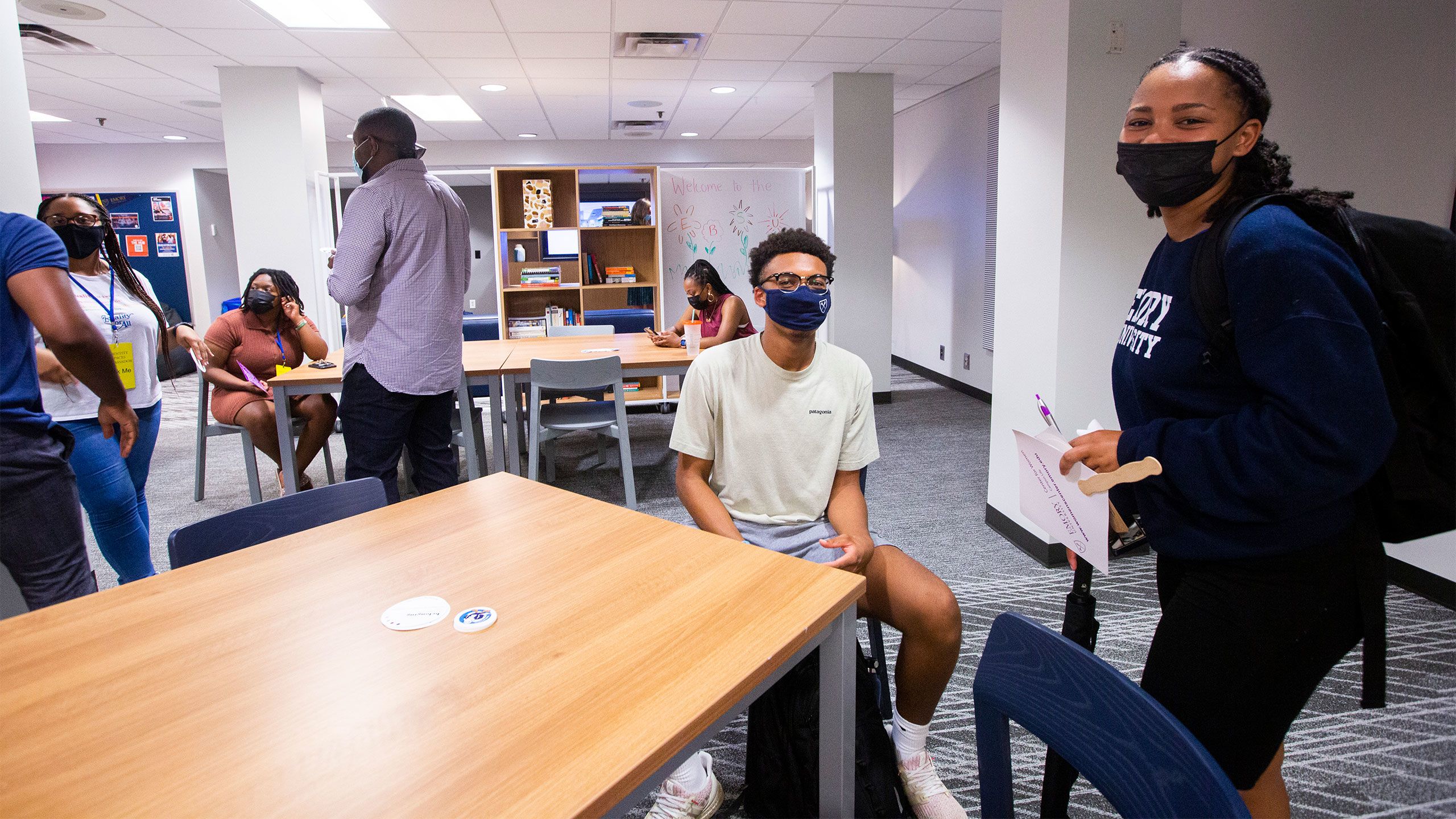 Emory Black Student Union
Emory Black Student Union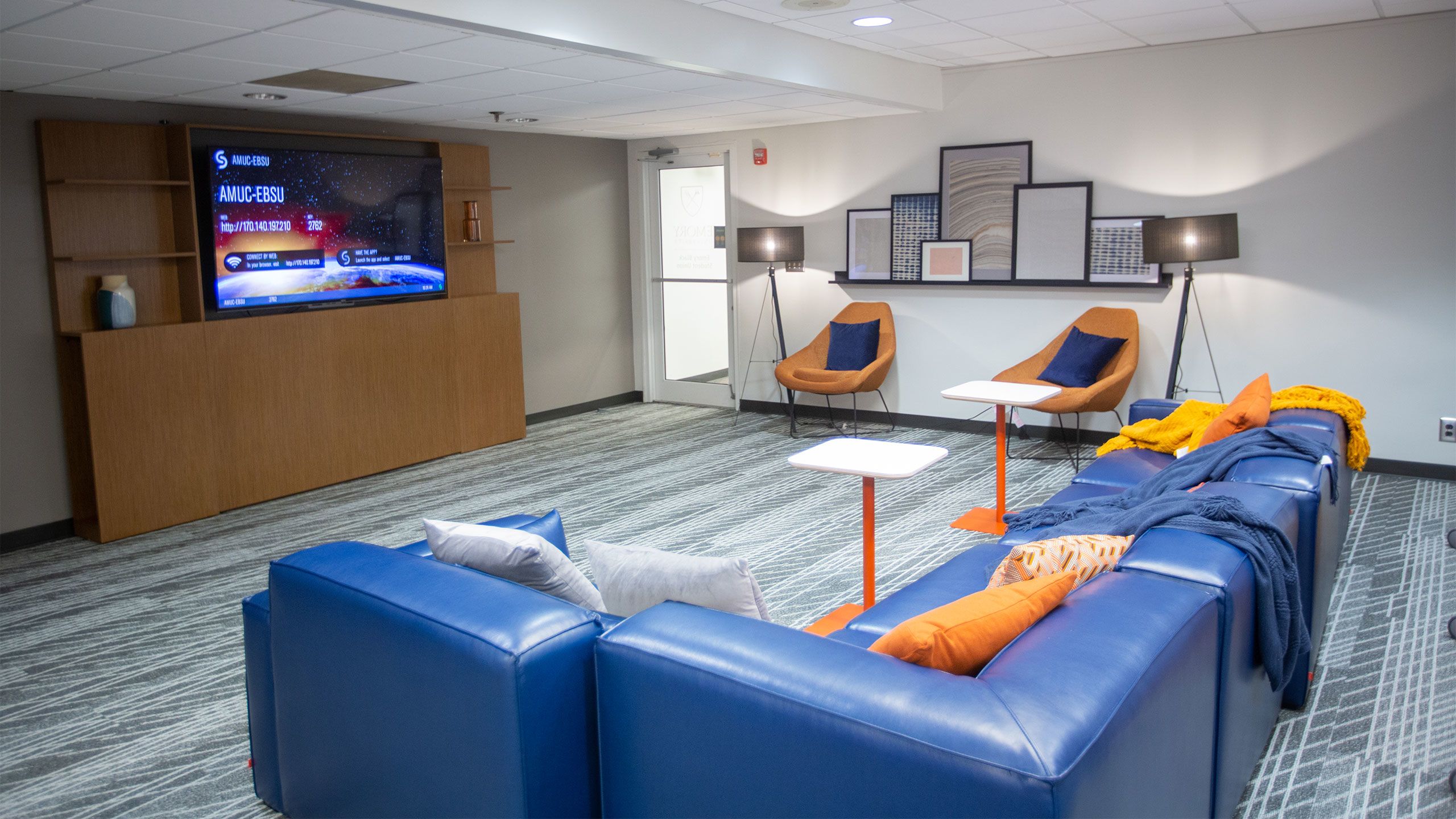 Emory Black Student Union
Emory Black Student Union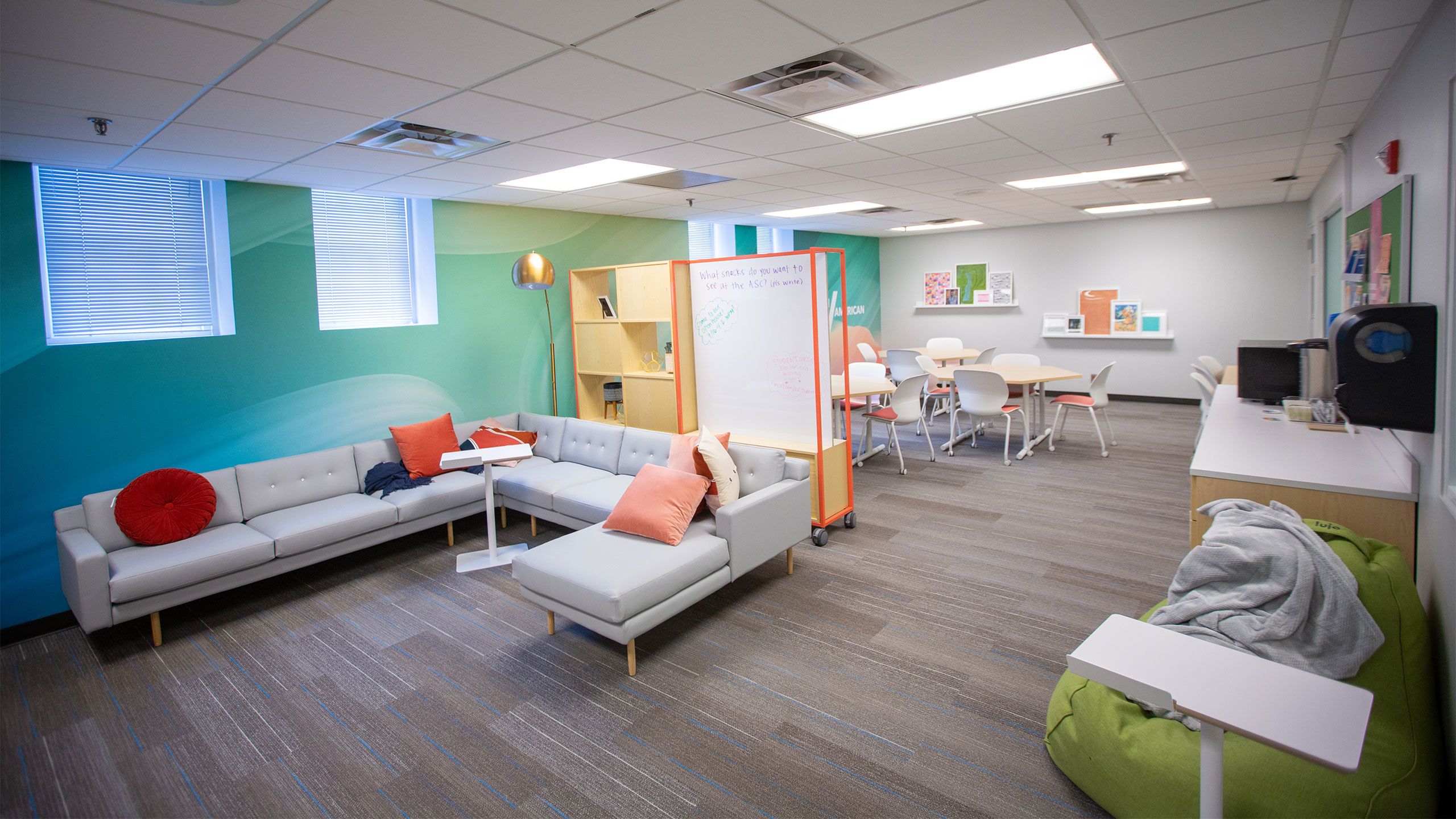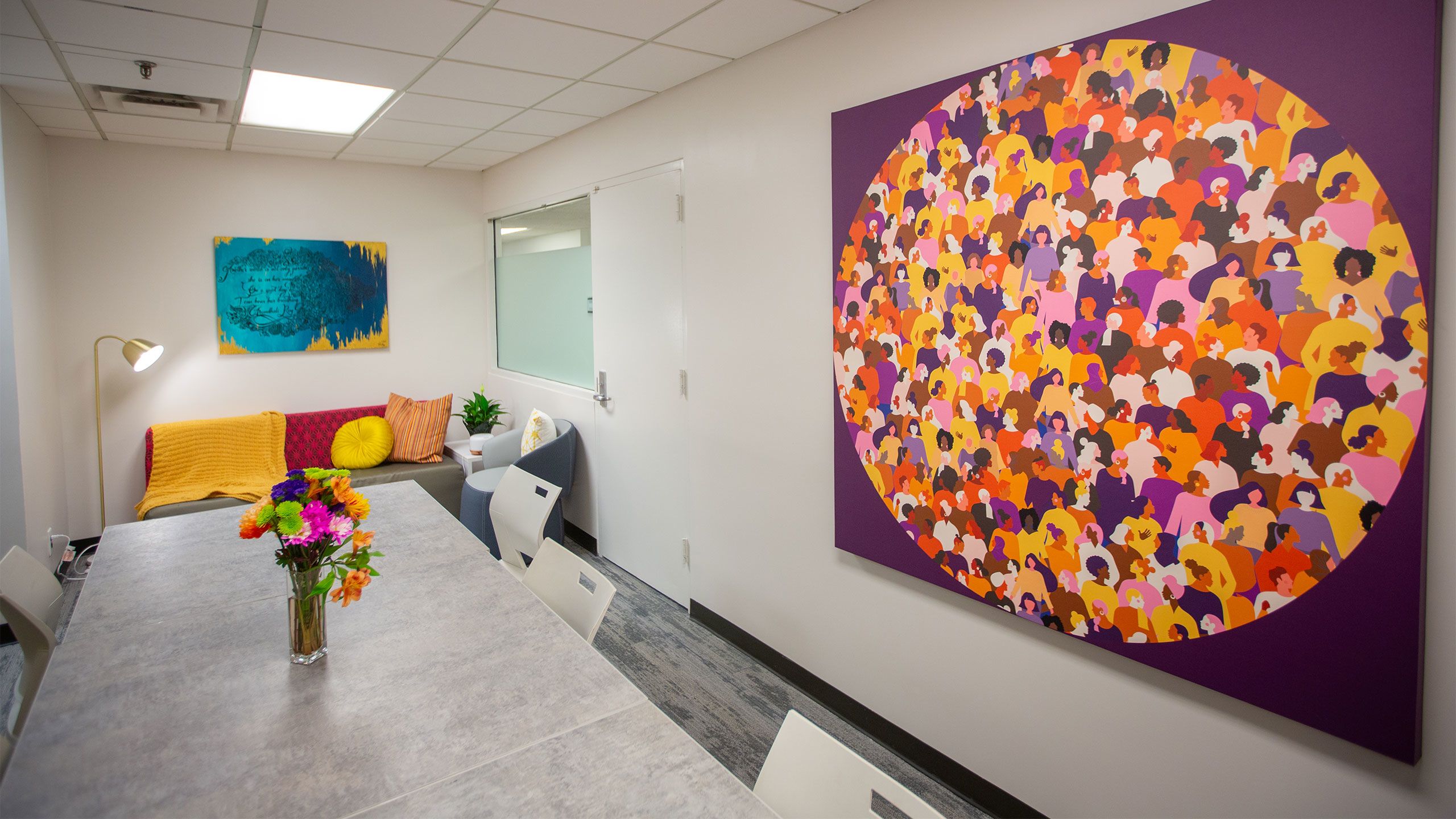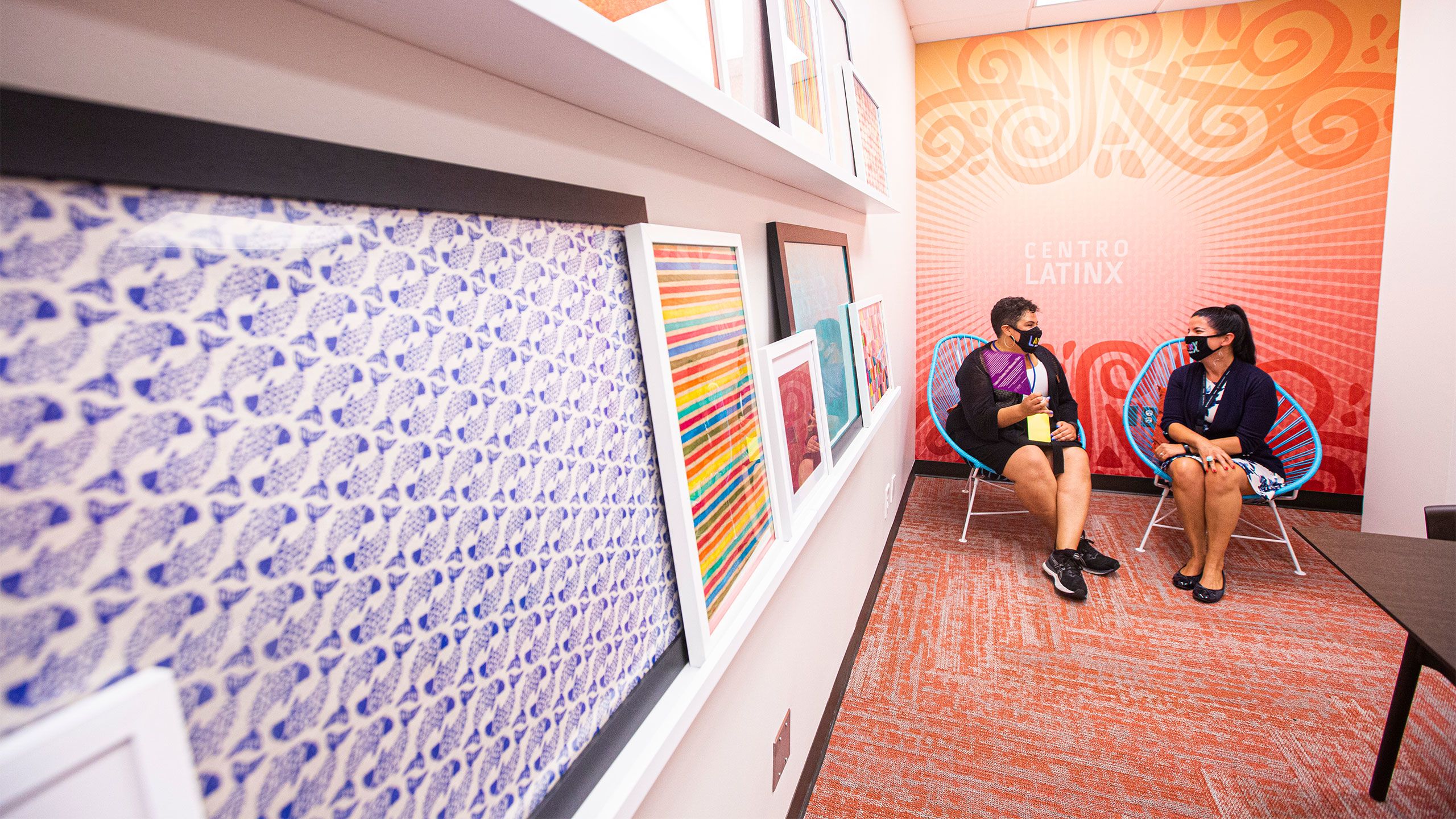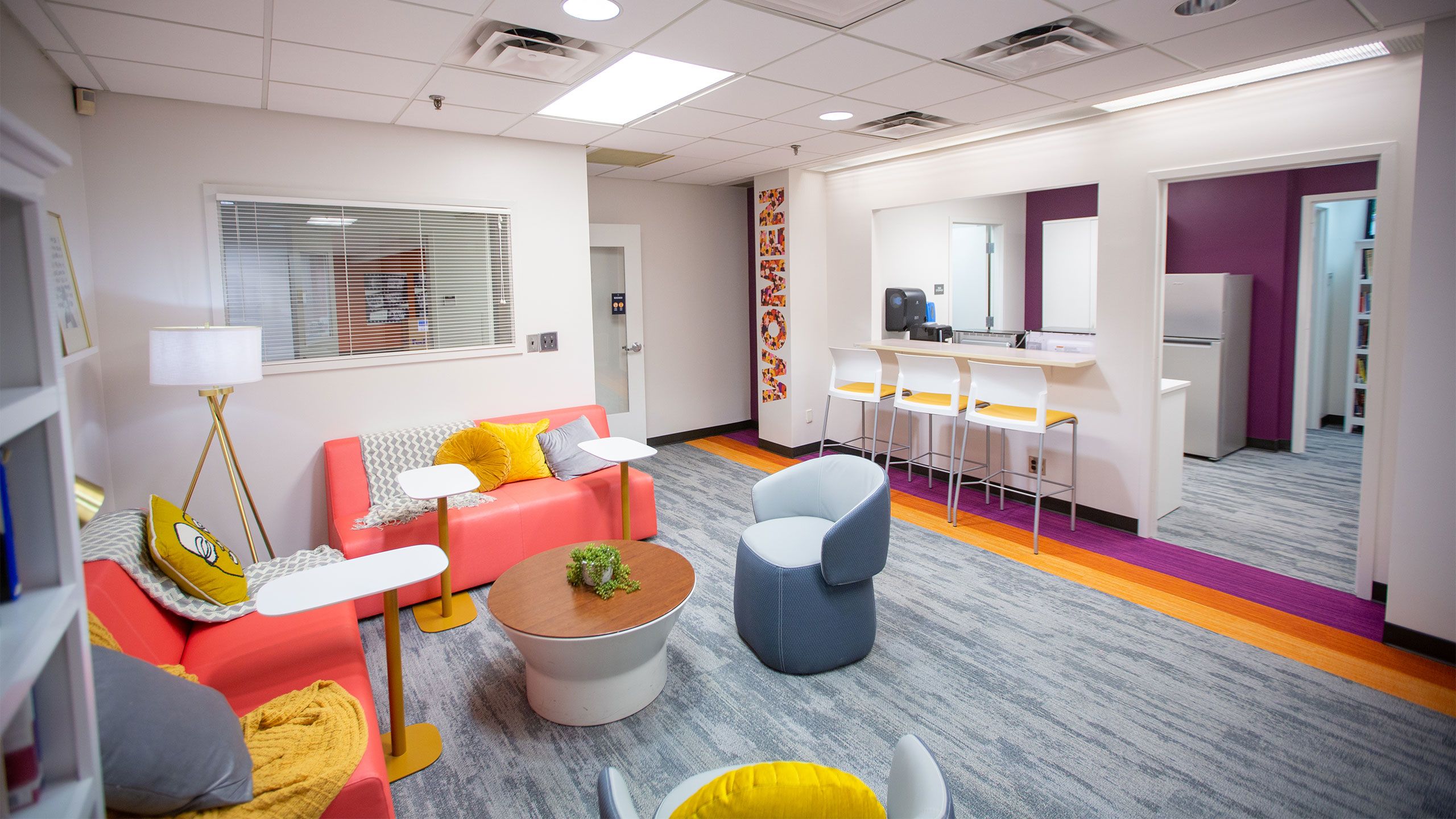 To learn more, please visit: