Standout Scholars
Exceptional students arrive from around the globe, and right here in Atlanta, as Emory's new class of Woodruff Scholars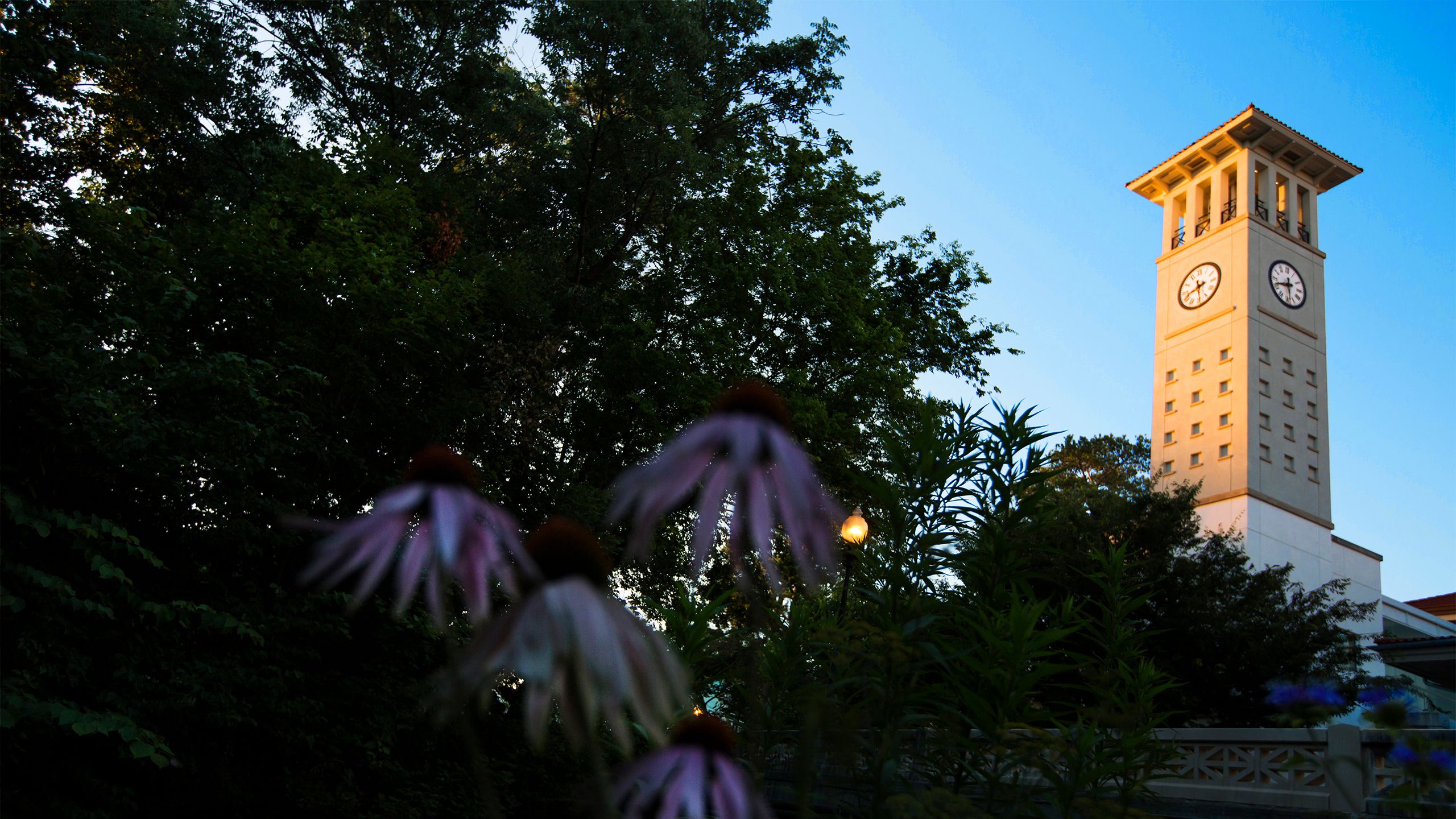 The 26 bright minds arriving at Emory University's Atlanta and Oxford campuses this fall as the Emory Woodruff Scholars Class of 2025 come from as far away as the former Soviet Republic and three countries in eastern Africa.
And, for the first time in at least seven years, the undergraduate class also includes three Martin Luther King Jr. – Robert W. Woodruff Scholars from Atlanta — Kamea Alleyne, Maya Risin and BreAnna Smith — recognized as exceptional students from the city's public schools.
Together with three students from elsewhere in the state, Georgians represent nearly a quarter of the incoming undergraduate recipients of Emory's signature scholar program, the Robert W. Woodruff Scholarship.
"The Woodruff Scholars are the embodiment of Robert Woodruff's legacy. These talented students have the ambition to achieve across a wide range of disciplines and a strong dedication to public service — qualities Mr. Woodruff displayed throughout his remarkable life."
Woodruff, the former president of the Coca-Cola Company, made headlines in 1979 with a $105 million gift to Emory University. Part of the donation created the scholar program, as an effort to draw Ivy League-bound students to Emory as the university began its march to national recognition.
The program, which celebrated its 40th anniversary last year, has since recognized 820 scholars for their extraordinary academic accomplishment and servant leadership. That includes additional awards added through the years, such as scholarships recognizing talents in debate and music and the MLK Scholarship.
This year it again includes two George W. Jenkins Scholars, Sammi Tucker of Knightdale Santa, North Carolina, and Vianet Ruiz, of Chattanooga, Tennessee.
Named for the founder of the Publix grocery store chain, the Jenkins Scholarships are awarded to students from states in the company's footprint.
Tucker plans to continue her advocacy for racial justice, including work to establish a public memorial for victims of lynching in her home state, while studying business.
Ruiz, who has studied Chinese on her own, hopes to enroll in language classes while exploring East Asian cuisine in Atlanta. She plans on majoring in neuroscience and behavioral biology and pursuing work with Emory EMS and undergraduate research in neurological diseases.
"I'm curious about so much that I'm excited to join a place that encourages exploration," Ruiz says.
Learning through the liberal arts
Many other scholars selected Emory because of the variety of opportunities that come with the focus on a stellar liberal arts education.
MLK Scholars Alleyne and Smith, for instance, both plan pre-med majors at Emory. But they also want to get involved with Emory's music programs and dance team, respectively.
"Our students learn from each other, inside and outside of the classroom, and so the experiences of the Woodruff Scholars impact the undergraduate experience for everyone at Emory," says Michael A. Elliott, dean of Emory College of Arts and Sciences. "The entering cohort of Woodruff Scholars is an especially exciting one — students who have already demonstrated leadership and who are ready to contribute to our community from day one."
Risin, meanwhile, is also eyeing a medical career — but not working with humans.
She wants to study veterinary medicine and work with the red pandas that have fascinated her since she first saw them at Zoo Knoxville as a girl. That they are endangered due to deforestation in their native Himalayan Mountains already has her considering courses in environmental science and biology.
Risin also hopes to conduct research at Yerkes National Primate Research Center and to join the wild disease management club started by fellow Emory Scholar Olivia Milloway, which is working to prevent diseases being spread among Georgia's native species.
"Every other college felt like a compromise," Risin says. "Emory feels like a place I can excel academically without having to sacrifice the opportunity to learn from diverse people and fields. Very few people have just one interest, and Emory recognizing that makes me feel more supported."
The support is all-encompassing for Woodruff Scholars. The program covers the full cost of tuition, room, board and mandatory fees for four years of undergraduate education.
It includes access to unique programming and opportunities for independent research and networking. Based on estimated tuition rates over a four-year period, the scholarship is worth more than $300,000.
Lucas San Miguel, who grew up in nearby Cobb County, knew the financial award and Emory's commitment to student exploration would feed his interests in business, language and culture.
But when the pandemic forced his scholar interviews online in March 2020, it was the handwritten notes he received from students with similar broad interests that made the difference.
"I felt the authenticity emanating from Emory from that point forward," says San Miguel, who was able to meet virtually with other students during his gap year last year in the U.S. State Department's National Security Language Initiative for Youth scholarship program in Taiwan.
He starts this fall taking Chinese 301, having spent last spring studying Mandarin in Taipei, with plans to join other scholars in applying to join Emory Consult Your Community, the student-run pro-bono consultant group that works with area small businesses. He also plans to continue teaching intercultural communications as a volunteer with Colombia's University of Córdoba while at Emory.
"I feel like Emory puts in an incredible amount of effort to reflect more sides of me," adds San Miguel, who quickly enrolled in the first-year seminar on translation with Lisa Dillman, an award-winning translator in Emory's Department of Spanish and Portuguese.
Opportunities to grow and contribute
Five Oxford College Woodruff Scholars will attend their first two years on Emory's original campus in Oxford, Georgia. Leadership opportunities abound on the small campus that is home to only first- and second-year students, a ripe environment for the wealth of skills and talent the new Woodruff Scholars bring, says Oxford College Dean Doug Hicks.
"Each has already demonstrated academic excellence, leadership and a dedication to community engagement — values they will find form the basis of our liberal arts education here at Oxford," Hicks says. "We look forward to helping them continue to grow academically and personally and to the contributions they will make to our community."
Jack Wood, of Alexandria, Virginia, wants to jump right in by launching regular blood drives at Oxford. That service is familiar to him, having donated since he was able to do so at age 16.
He also plans to take political science classes to broaden the interest in public policy he developed as a page for U.S. Senate Majority Leader Chuck Schumer.
But Wood is similarly committed to widening his comfort zone: taking a music theory class after learning chords on the guitar during the pandemic and exploring art and history classes that help his longtime hobby of handmade cartography.
"I'm looking forward to my future, whatever it holds," he says. "Emory and Oxford give me a lot of opportunities for whatever direction life could take me."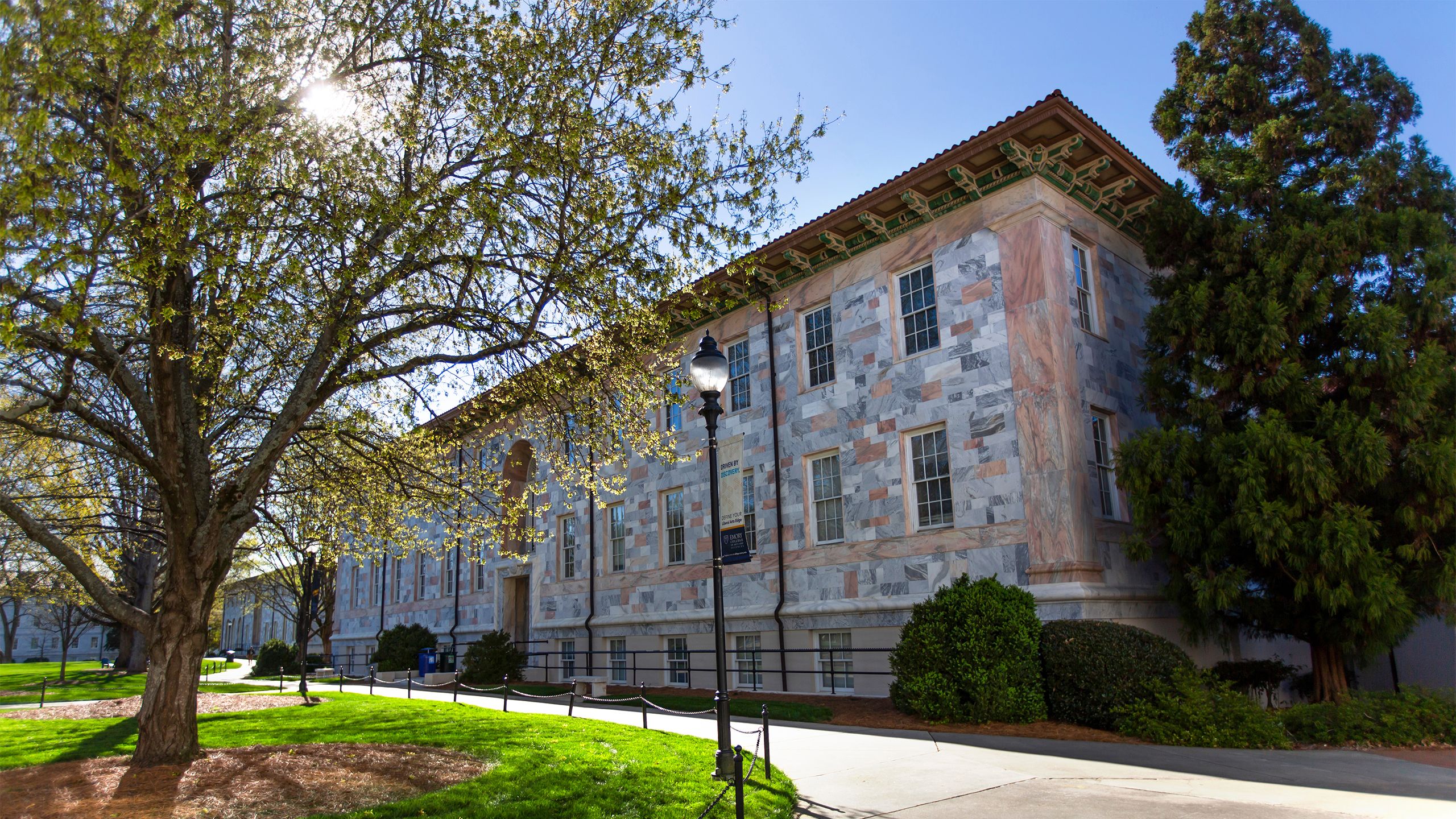 Members of the Emory Scholars Class of 2025 have extensive academic achievements and cite diverse interests and a commitment to serving others. All are Woodruff Scholars unless otherwise noted.
---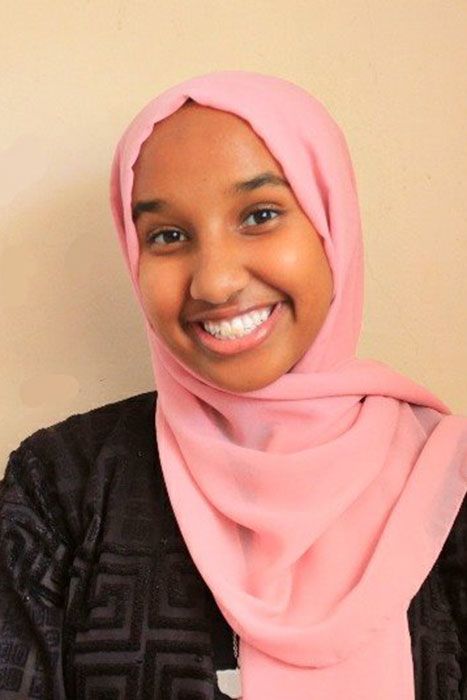 Najma Abdullah, of Hargeisa, Somalia, served as president of several high school clubs in addition to working as a proctor, member of the religion and culture senate and mentor to younger students.  Now an intern at the Hargeisa Cultural Center library, she hopes to study statistics and mathematics at Emory and broaden her horizons and acquire new skills that she doesn't have access to in her home country.
---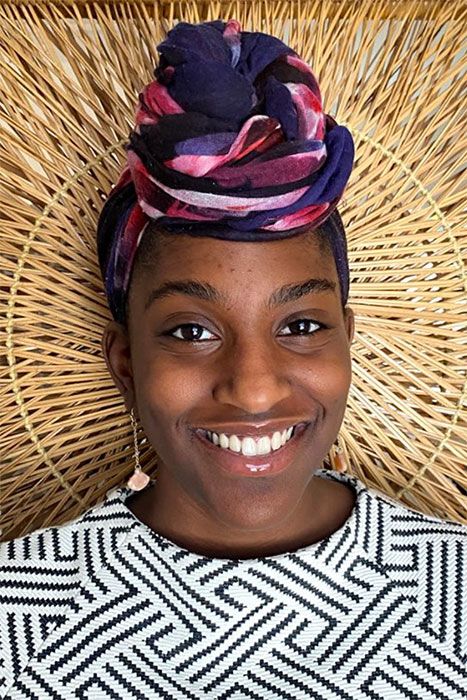 Kamea Alleyne, of Atlanta, is a Martin Luther King Jr. Woodruff Scholar who has worked as an advocate through clubs such as her high school's Young Black Excellence program and through starting her own programs, such as a Math Mentors Club at her school. She also has played the harp for seven years and served as a teacher's assistant for younger harp students. She plans a pre-med major at Emory, with a career in pediatrics.
---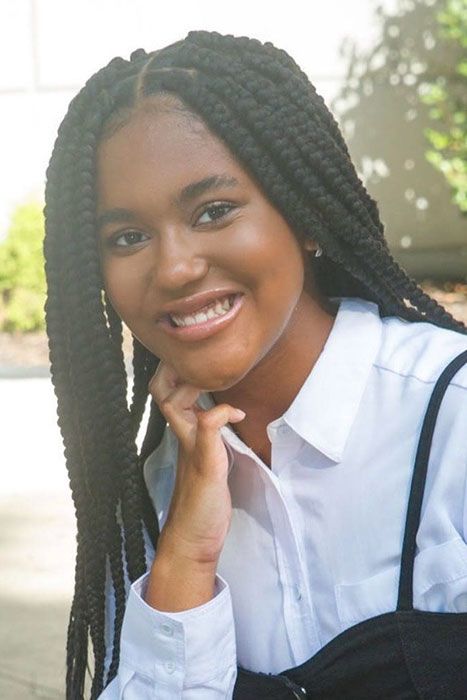 Jordan Averett, of Auburn, Georgia, participated in choir and theater in high school while also teaching other students voice and piano. An opera fan, she has practiced classical music at the Sound of Music School, where she was named Student of the Year in 2018. She hopes to pursue her goals in opera at Emory, while also exploring new academic areas.
---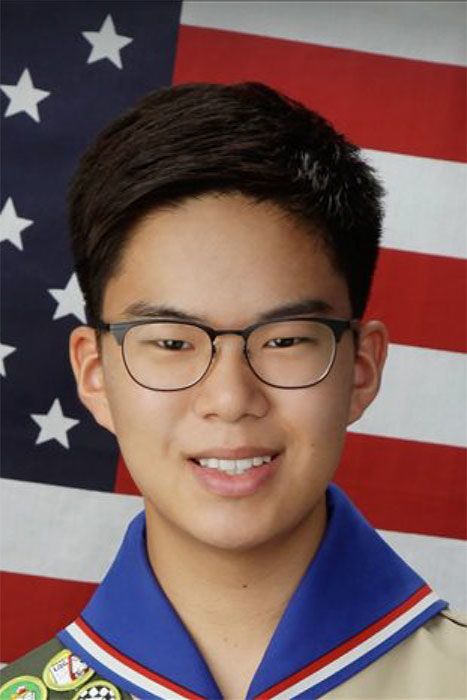 Christian Chae, of Arcadia, California, is a Woodruff Music Scholar with an interest in business, having completed an internship at the Sydney School of Entrepreneurship and earned a social media marketing certificate with Facebook. An Eagle Scout, he won the Great Composers Competition as Artist of the Year and placed first in the Satori International Strings Prodigy category. At Emory, he hopes to explore pathways to a career in banking or financial markets.
---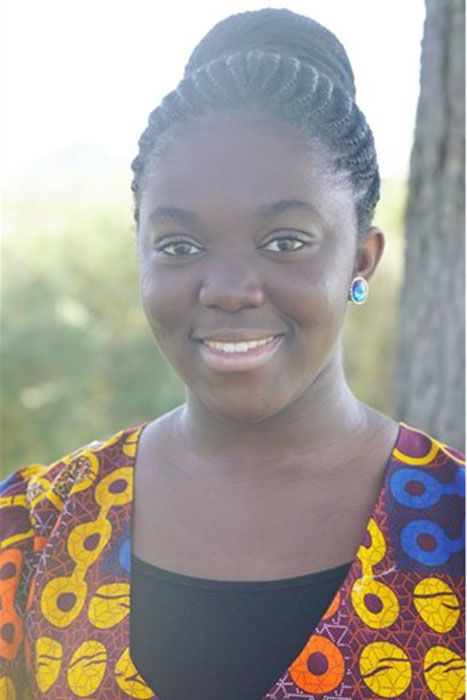 Jessica Eyeson, of Broomfield, Colorado, served as her high school's speech and debate captain, Black Student Union president and membership director of the science honor society. She is also a performer and student mentor in her church's Jewels Dance Team and volunteer in her local hospital's emergency department. At Emory, she plans a pre-med major in both biomedical engineering and public policy.
---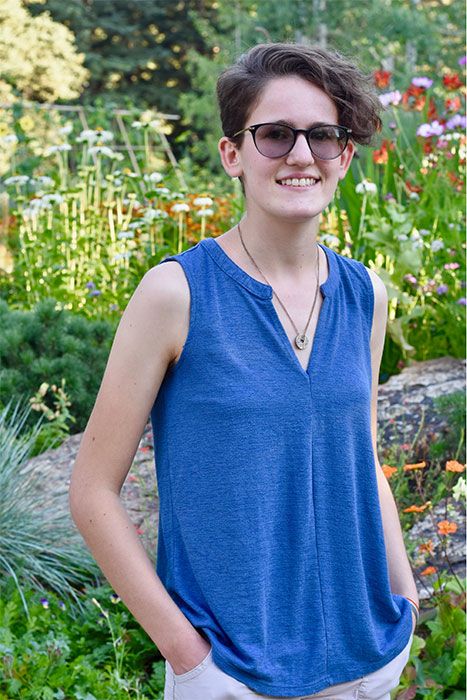 Nava Klopper, of Denver, earned the Seal of Biliteracy for Spanish in high school, where she also served as president of the book club. She also has been involved in community book groups at her local bookstore and library, while also working with kids through her temple and neighborhood. At Emory, she is interested in working with LGBTQ+ youth and in library services.
---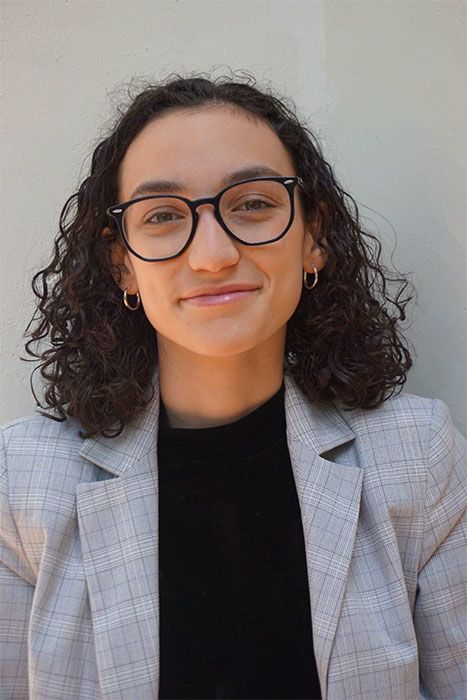 Ansley Langham, of Stockton, California, has been active in local and state political organizing, including creating and directing a legislative advocacy conference that connects California students to politics. A bill that she wrote, promoting free menstrual products in public schools, is now under review in the State Assembly. She plans to major in political science and statistics at Emory, with an eye toward law school.
---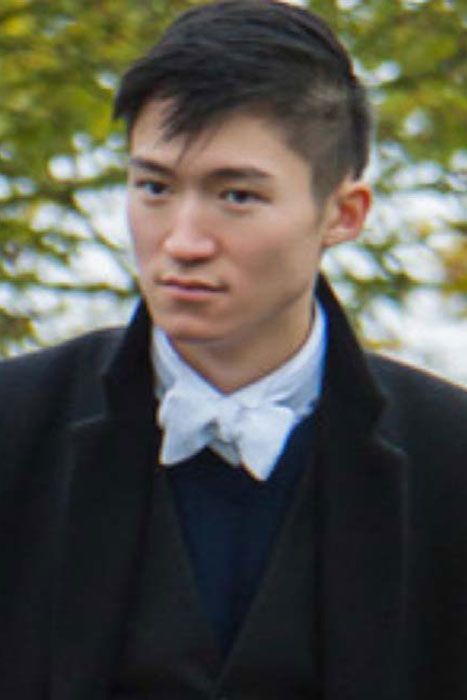 Henry Pang, of London, England, is a published poet who served as president of his school's LGBTQ club and as a board member of the school diversity committee. He led a charity trip to Bhutan to teach English and build libraries in rural monasteries for Buddhist monks. He plans to major in economics and political science to pursue a career in government or non-governmental organizations.
---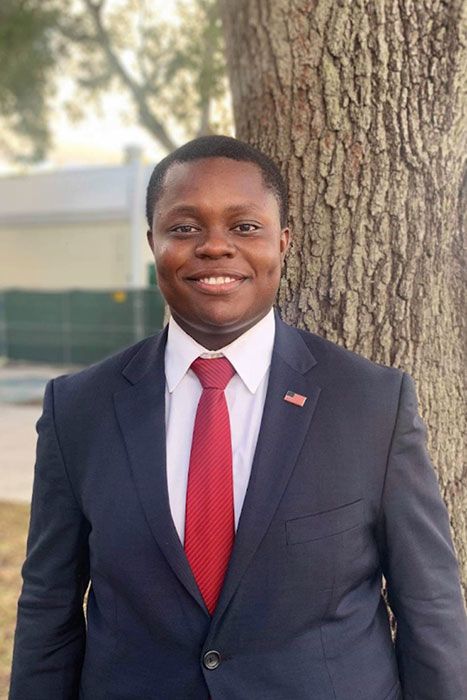 Guyberson Pierre, of West Palm Beach, Florida, has won state, national and international awards in world schools and congressional debate as a member of the U.S. National Debate Team and as captain of his high school team. He also led his county's Youth in Government delegation, served as class representative for his senior class council and studied Latin. He plans to study for a career in both law and public service.
---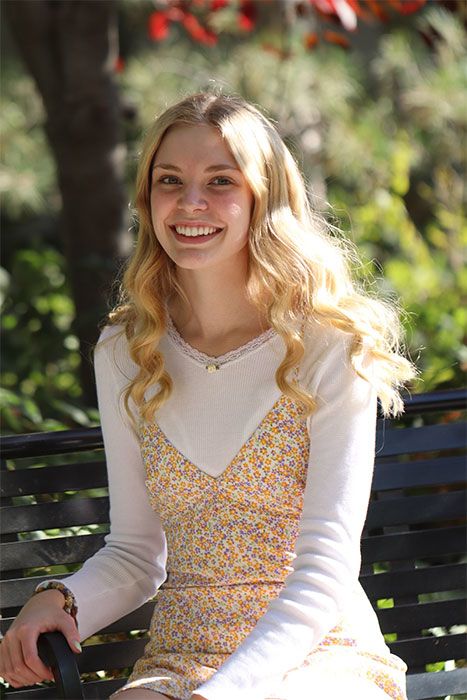 Hanna Rice, of Salt Lake City, is a Woodruff Debate Scholar who served as her high school's policy debate captain and was twice named a National Speech & Debate Association academic all-star. She also served as vice president of her high school Key Club and mentored novice debaters in her community. She plans a pre-med double major in psychology and neuroscience and behavioral biology at Emory, with an ultimate goal to become a psychiatrist.
---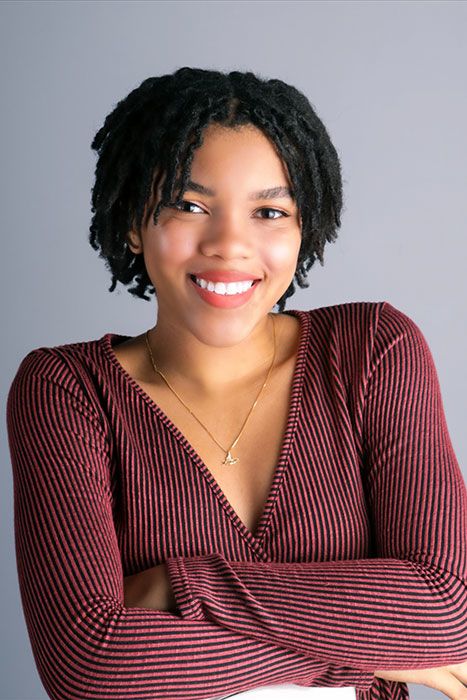 Maya Risin, of Atlanta, is a Martin Luther King Jr. Woodruff Scholar who served as co-president of her school's Future Business Leaders of America and as small group leader for her church's elementary school program. Risin participated in summer programs to study veterinary medicine and ethology and volunteered at the Atlanta Zoo and with FurKids Animal Rescue and Shelter. Risin plans to major in biology at Emory before attending veterinary school.
---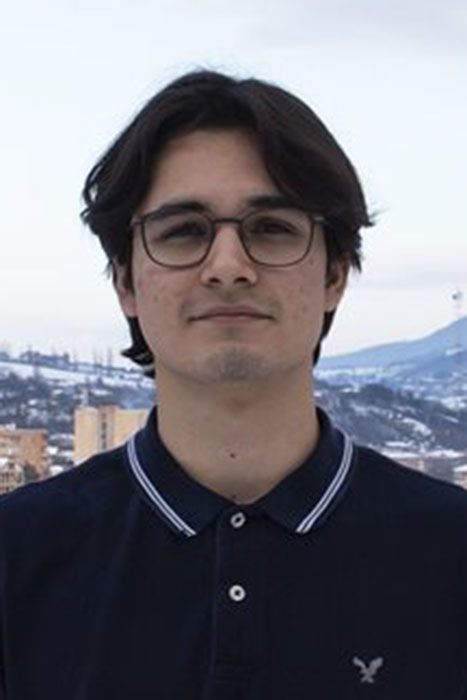 Emilio Rosas Gutierrez, of Cancún, Mexico, has lived in Dilijan, Armenia, for two years, founding his school's mindfulness club and serving on the student and community councils and sustainability committee. Rosas also serves as facilitator for a community center's art workshops with children. With an interest in artistic, cultural and linguistic heritage, he plans to major in art history or linguistics at Emory.
---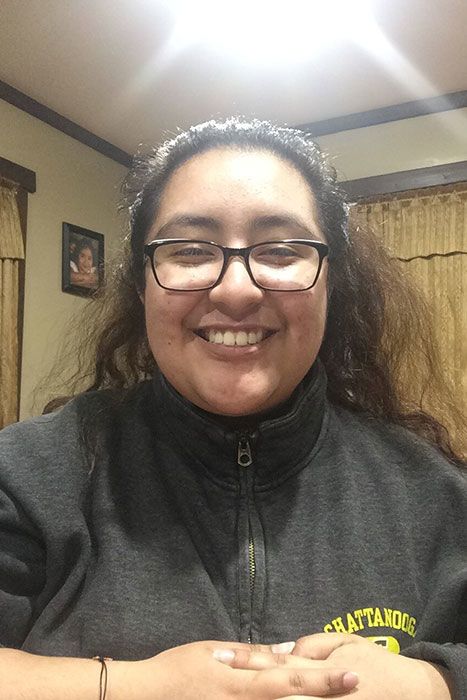 Vianet Ruiz, of Chattanooga, Tennessee, is a George W. Jenkins Scholar who helped her immigrant parents run their Mexican restaurant. In high school, Ruiz also was active in the marching band as a mellophone player and served as junior class secretary and as president of the school Health Occupations Students of America club. At Emory, she plans to study neuroscience, Chinese language and culture and jazz.
---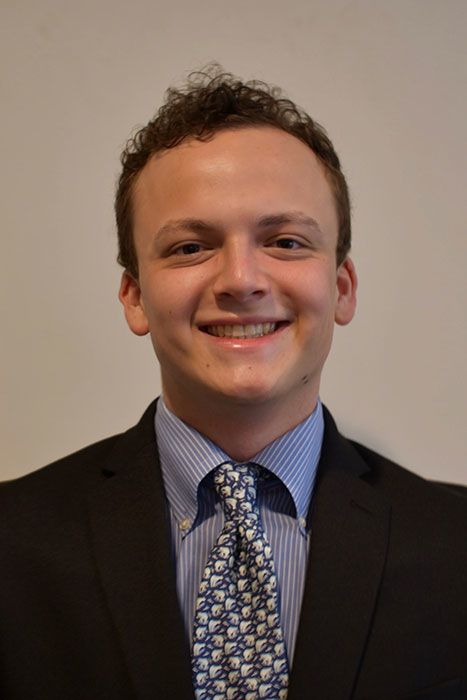 Lucas San Miguel, of Smyrna, Georgia, was an International Baccalaureate representative who served as president of his school's Interact Club and as an officer for Fellowship of Christian Athletes. He played tennis in high school while also learning Mandarin Chinese and Spanish. San Miguel also started a business selling handmade crochet and knit items. At Emory, he plans to study both business and international and intercultural studies.
---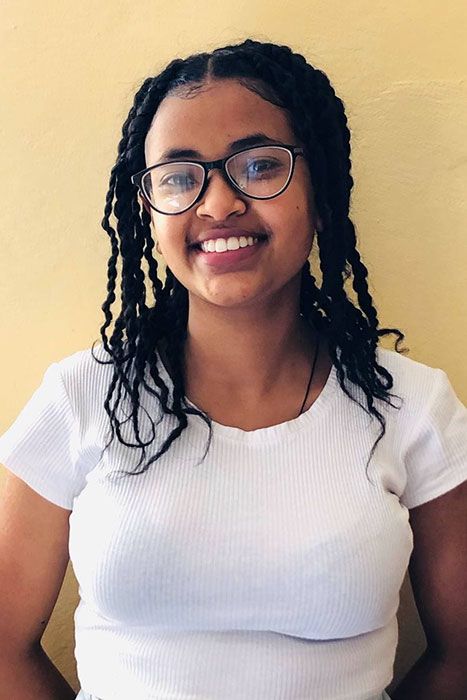 Tsebaot Shewarega, of Addis Ababa, Ethiopia, served as editorial president of her high school and as coordinator of the math club. An active Rotary Club member, Shewarega co-founded a nonprofit that works to bridge the academic gender gap while also pursuing interests in creative writing and studying culture and religion. She plans to study anthropology at Emory.
---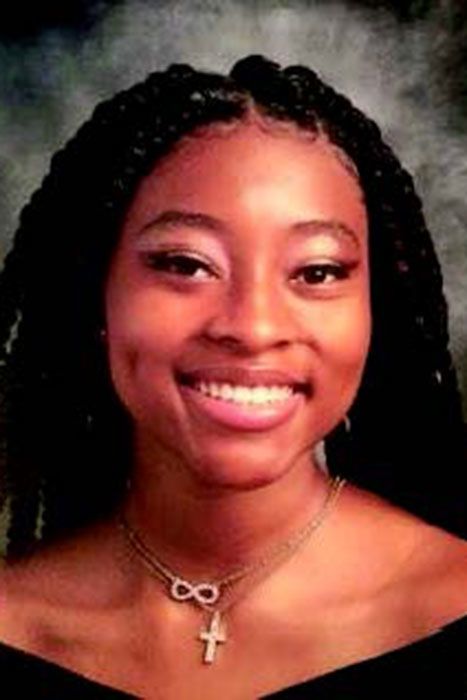 BreAnna Smith, of Atlanta, is a Martin Luther King Jr. Woodruff Scholar who published an interactive book designed for teen girls while also serving as her school's student government president and as an active member of the math club, science club and dance team. Smith plans a pre-med major at Emory, with the goal of becoming an OBGYN.
---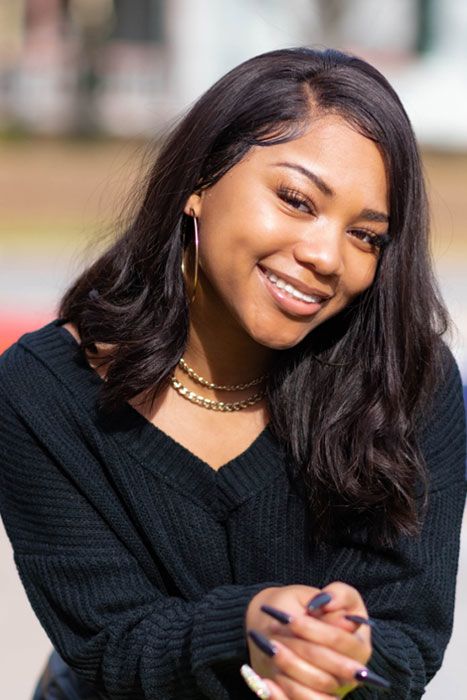 Sammi Tucker, of Knightdale Santa, North Carolina, is a George W. Jenkins Scholar who applied her passion for racial justice in high school to founding the Black Student Alliance, leading the Voice of BIPOC club and working on the Freedom Struggles Committee. A tutor to younger students, Tucker also is working to establish a public memorial dedicated to the victims of lynching in her state. She hopes to continue her activism at Emory while studying business management.
---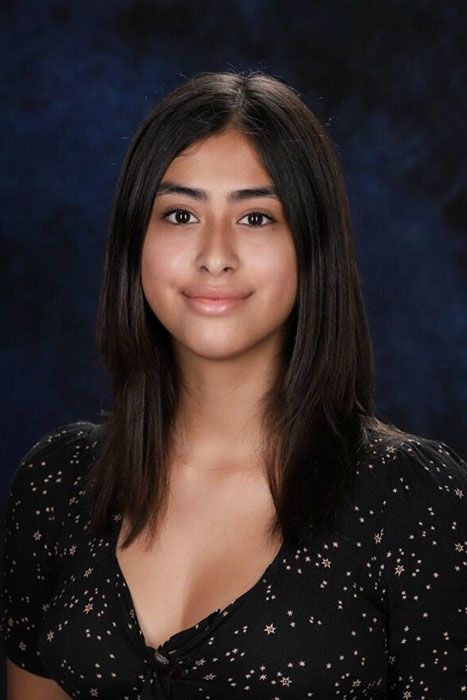 Lisbeth Vargas Gutierrez, of Lawndale, California, is also a QuestBridge Scholar who served as president of her high school's Latinx student association and founder of the Student Anti-Racist Curriculum Think Tank. She also has worked with refugee and foster communities in Los Angeles. She plans a pre-med major at Emory that allows her to research health inequities before medical school.
---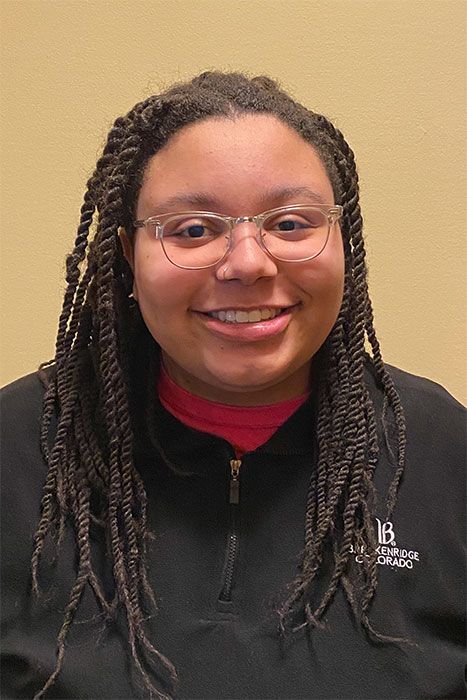 Monique Walker, of St. Paul, Minnesota, has been a Dean's List student at the University of Minnesota since her junior year of high school. In her free time, Walker plays saxophone and basketball and teaches an anti-racism curriculum that she created. She plans to major in anthropology and human biology at Emory, then attend medical school.
---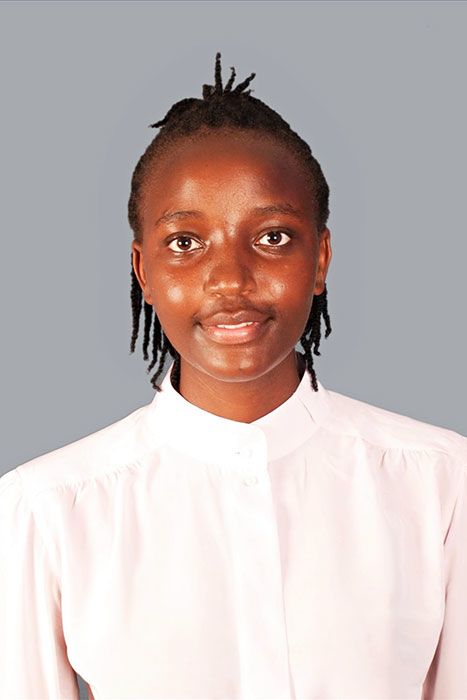 Beauttah Wanja, of Nairobi, Kenya, has done community work on the empowerment of students from low-income families and culturally marginalized societies in addition to her academic work in quantum computation, physics, economics of developing countries and Swahili literature. A Strathmore University 2017 National Merit Scholar and the Equity Leadership award recipient, Wanja plans to study computer science, physics or economics in pursuing a career in artificial intelligence.
---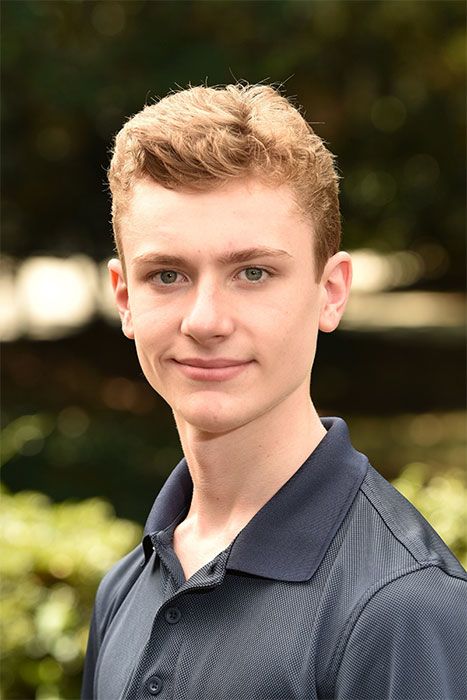 Austin Watkinson, of Great Falls, Virginia, is a three-time finalist at the National Trumpet Competition who founded two nonprofits — the Young Patriots Trumpet Ensemble and the Musical Diplomats — to bring music education to other students. Watkinson was also named a National Merit Scholar Commended Student and three-time President's Volunteer Service Award recipient. He plans to major in orchestral studies and anthropology at Emory.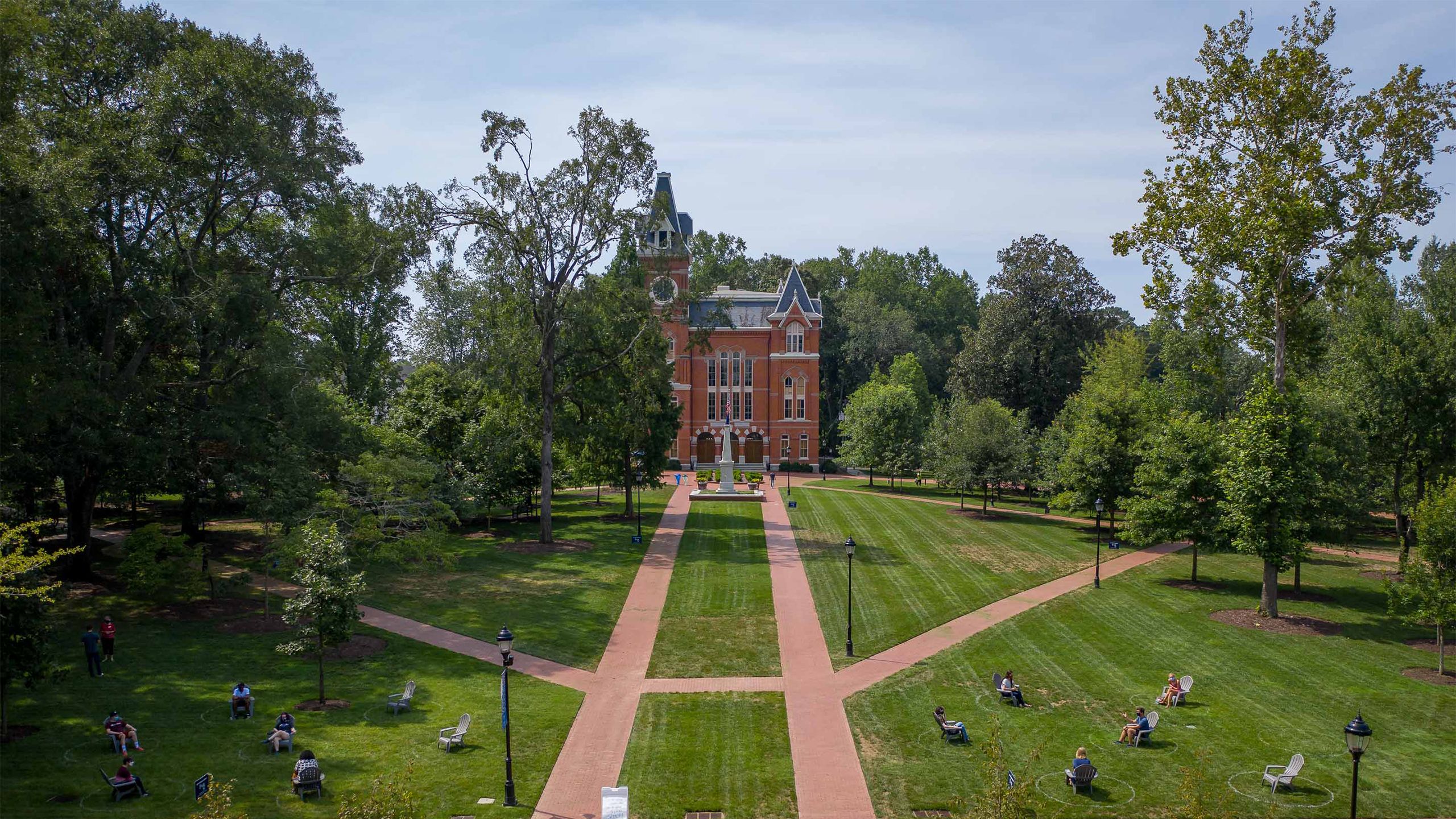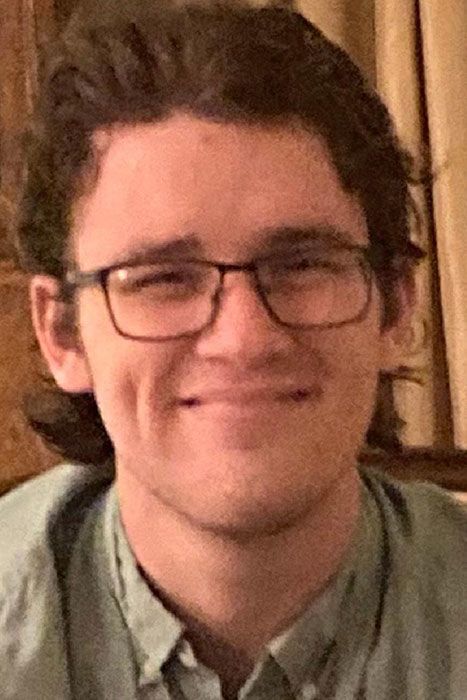 Wyatt Bettis, of Belle Meade, Tennessee, is a six-time regional champion in the National History Bee who served as president of his high school's Model UN/Youth in Government and German clubs. An Eagle Scout, he also worked with government officials to preserve the architectural history of the Fort Negley fortification in Nashville. At Oxford, Bettis is interested in studying history, linguistics and political science with an eye toward a career in public policy.
---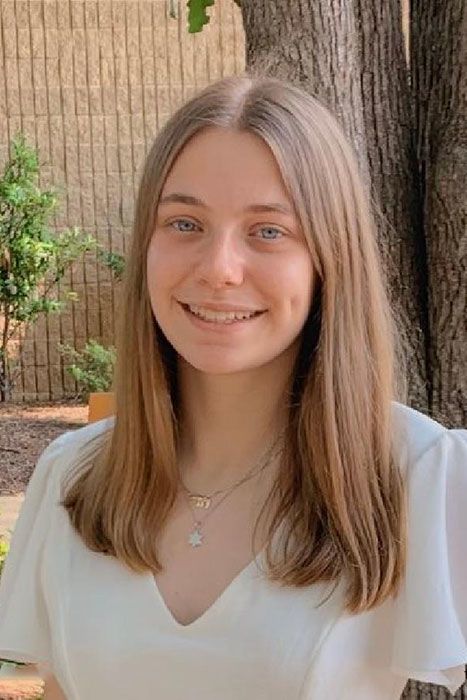 Rachel Friedman, of Burke, Virginia, applied training in effective lobbying to meet with members of Congress and their staffs to advocate for Jewish and other causes. A varsity debater who served as founder and president of her high school's Jewish culture club, Friedman also made public presentations at Jewish Federation, American Jewish Committee and Embassy of Israel events in the greater Washington, D.C., area. At Oxford, she plans to major in international studies and statistics on her way to a career in foreign relations.
---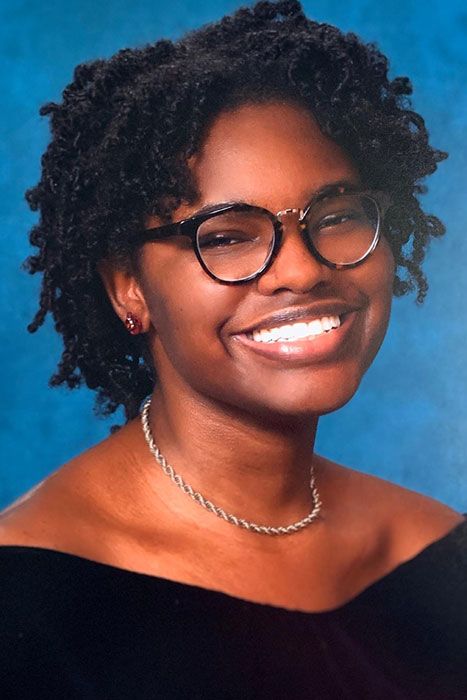 Elizabeth Fulton, of Evans, Georgia, was an International Baccalaureate representative who edited her school's literary magazine and was active in National Honor Society and school chorus while engaging in community and faith-based service outside the classroom. At Oxford, Fulton plans to explore the humanities while majoring in creative writing and film.
---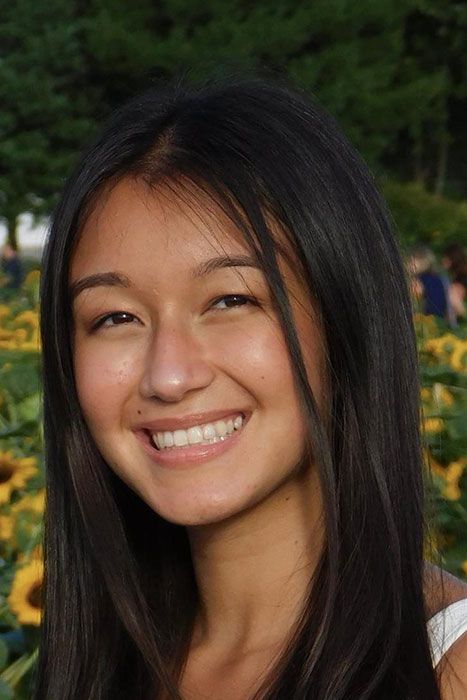 Maylee O'Brien, of Carmel, Indiana, played clarinet and alto saxophone for concert band, orchestra and jazz band in high school and was also a runner on the cross country team. O'Brien also created a podcast, "Bite-Sized Existential Crisis," to examine and explore existential questions about the human experience. She plans to study media and philosophy at Oxford.
---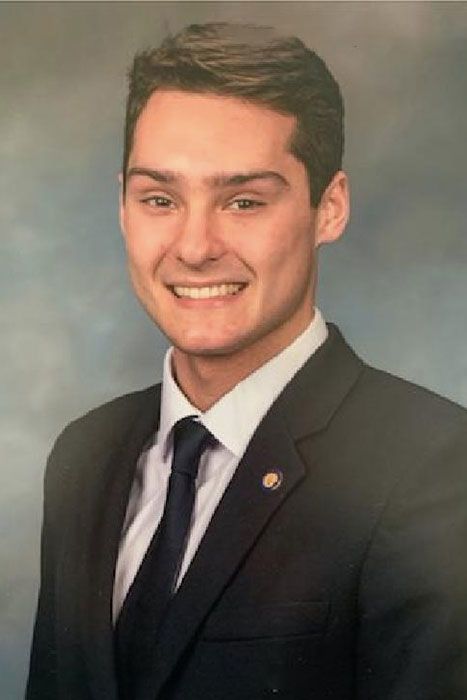 Jack Wood, of Alexandria, Virginia, was selected as a U.S. Senate Page for Senate Majority Leader Chuck Schumer and also served as a caretaker for special-needs children and as a volunteer helping communities experiencing homelessness and poverty. A self-taught guitarist and cartographer, Wood hopes to create opportunities to bring blood donation to the Oxford campus while studying pre-medicine and politics.