Saying 'Thank You' to Emory's Essential Staff
Events honor employees who worked on campus during the COVID-19 pandemic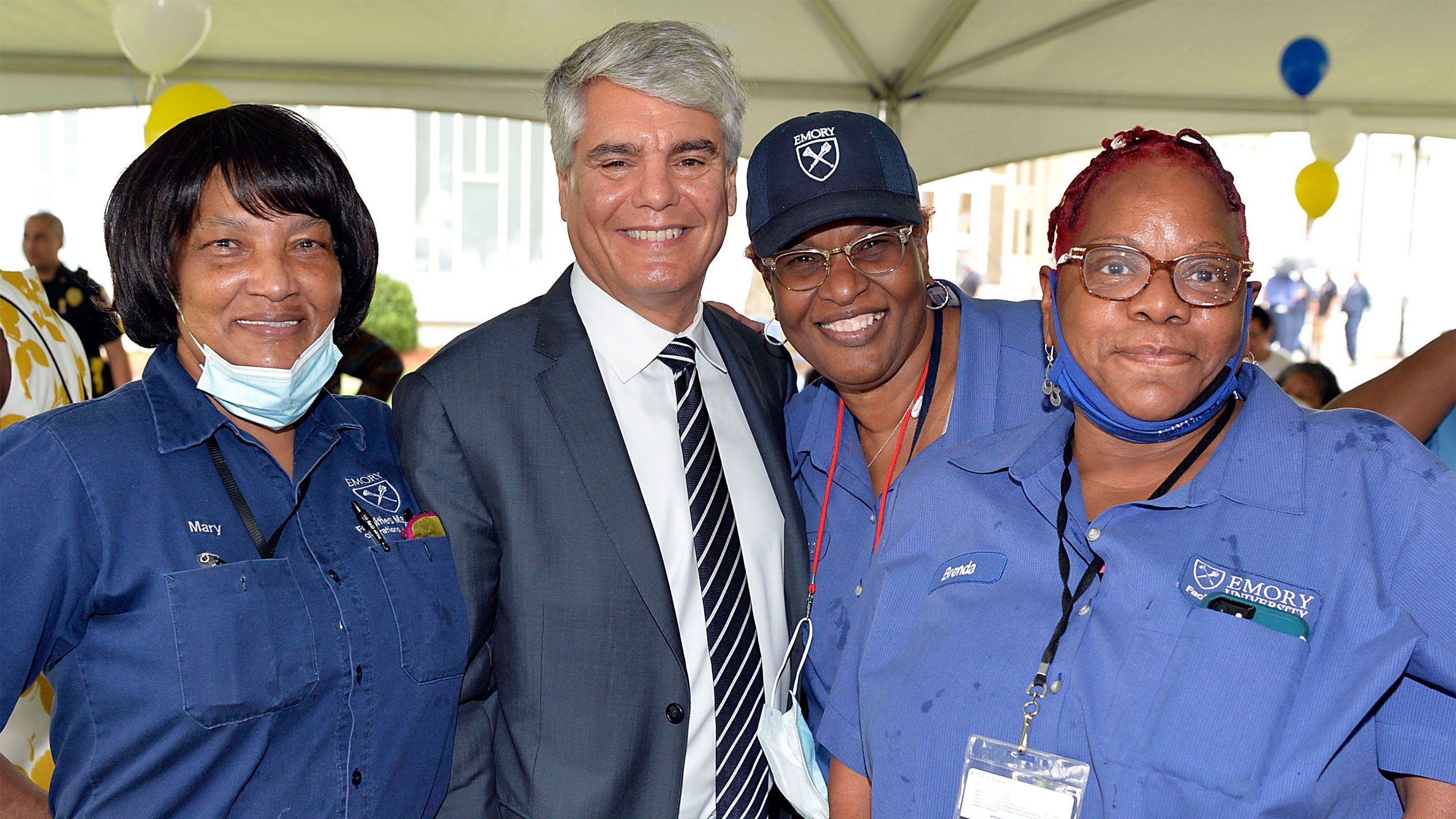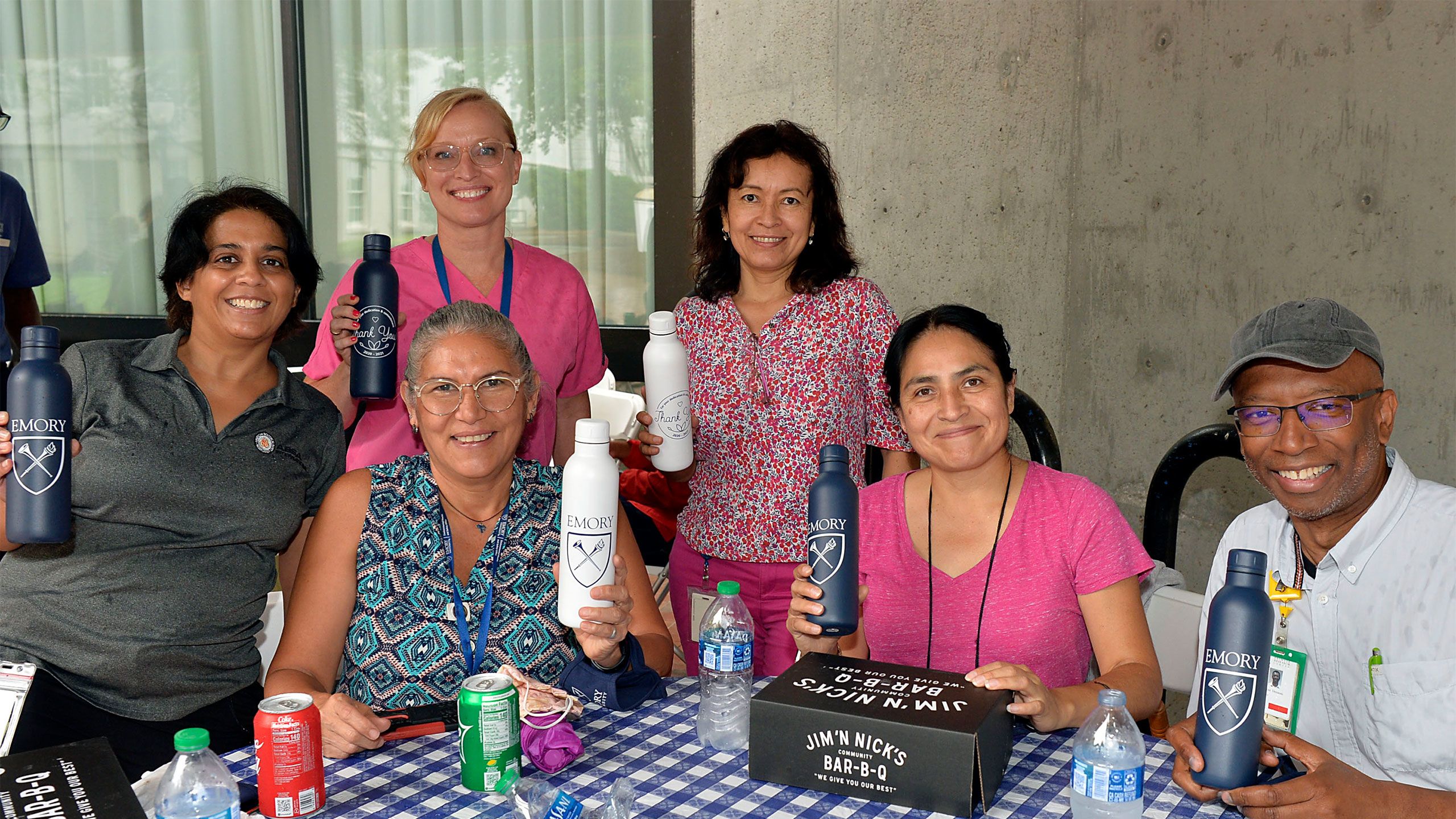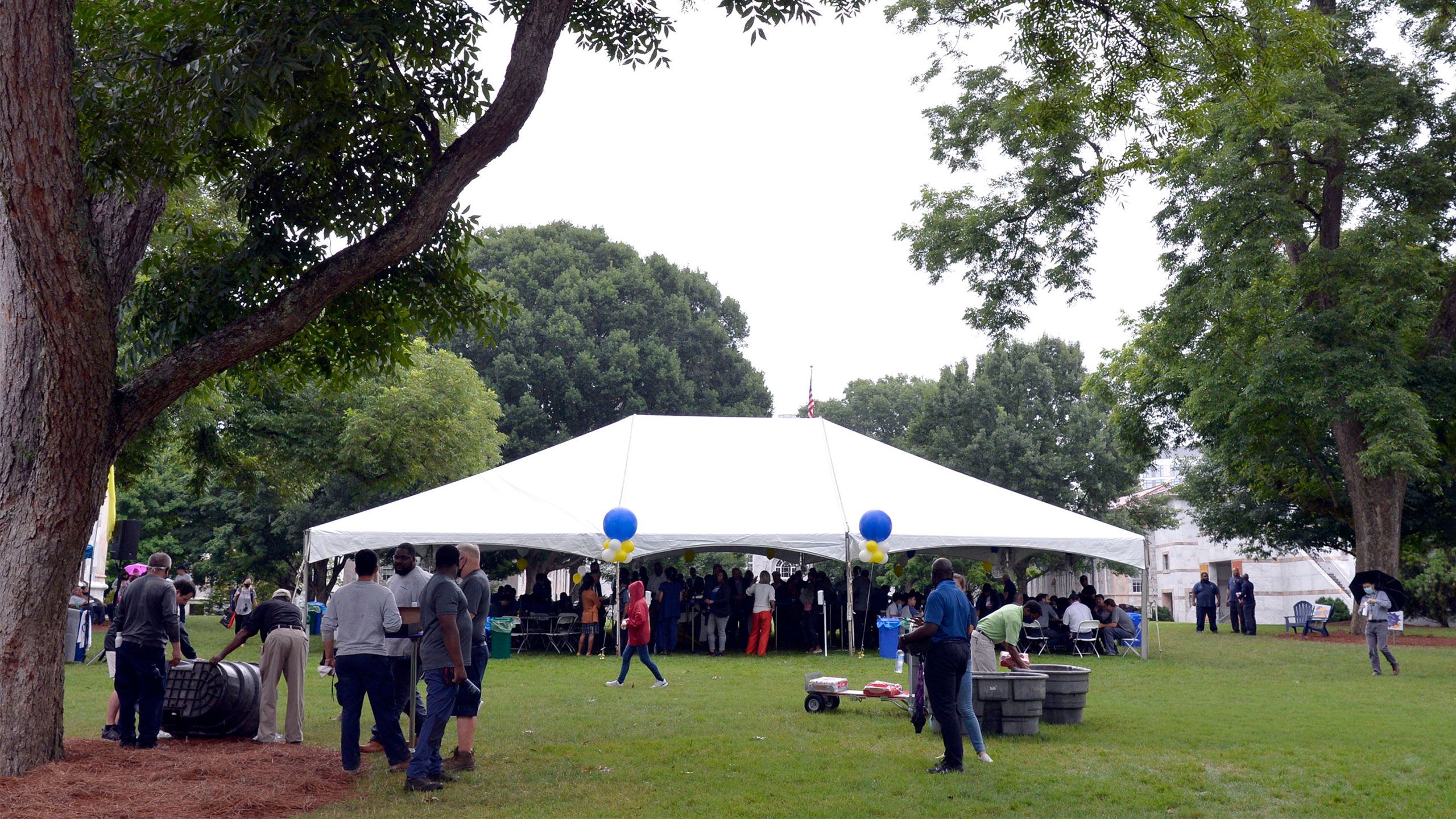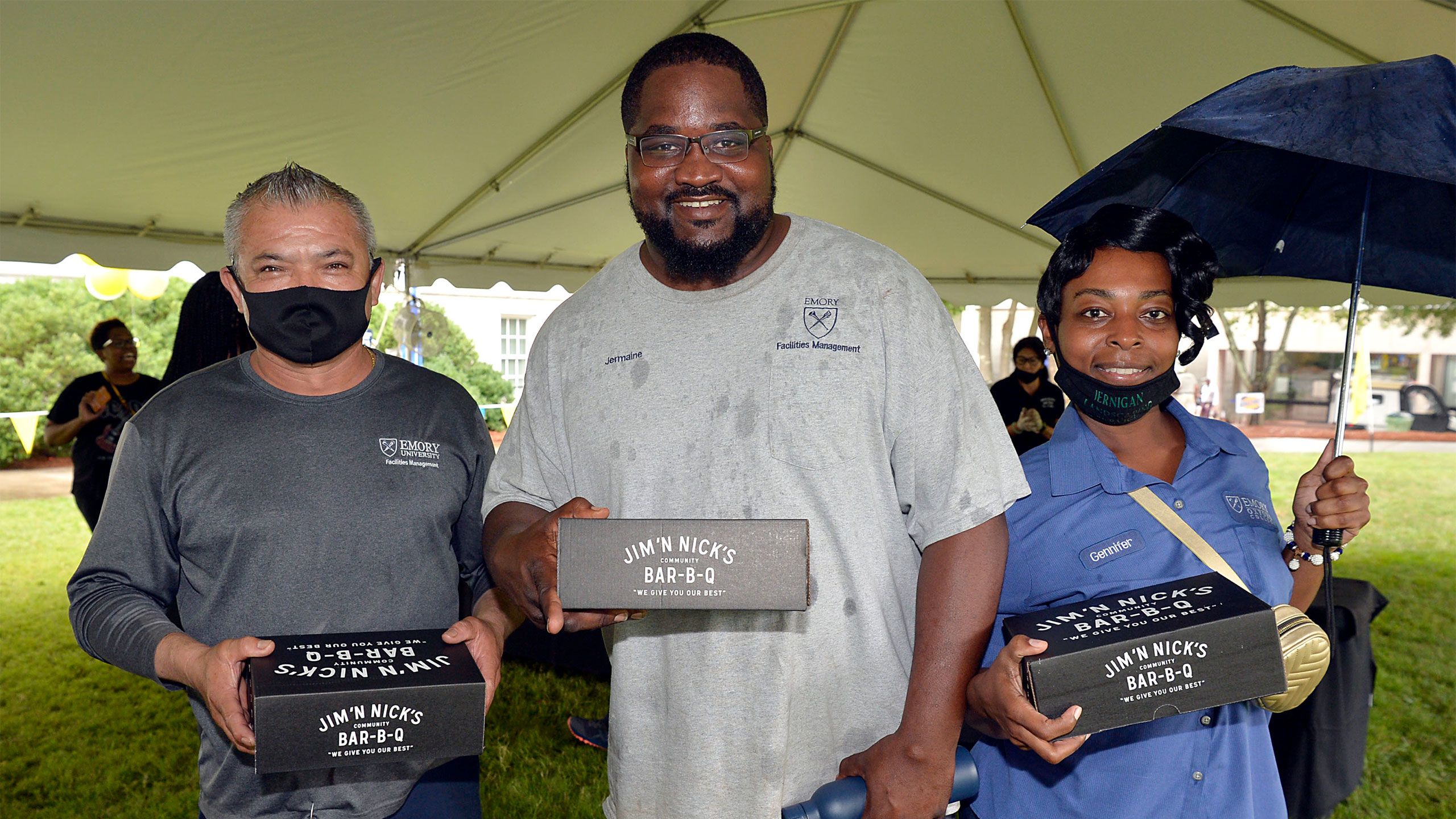 Item 1 of 4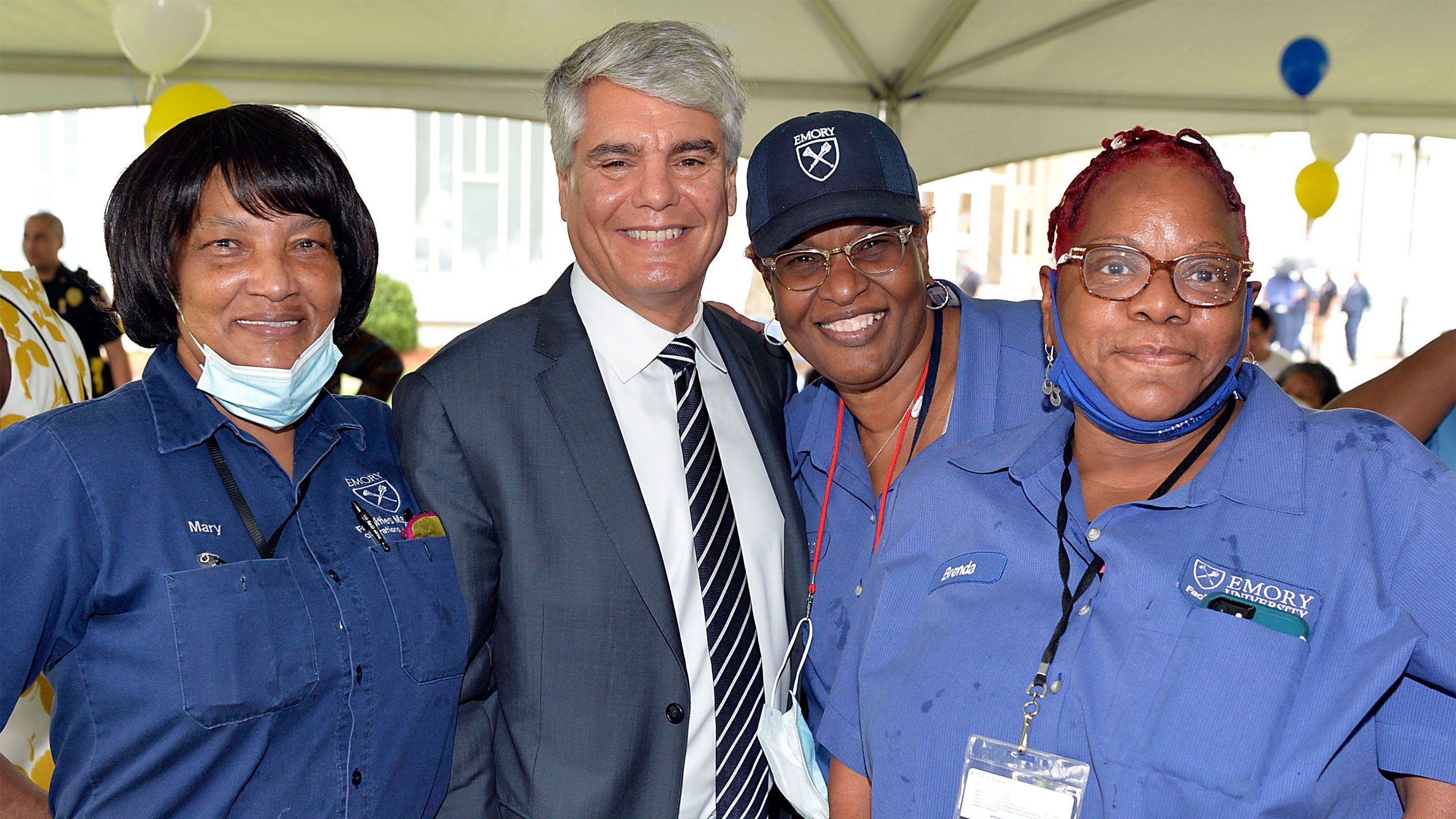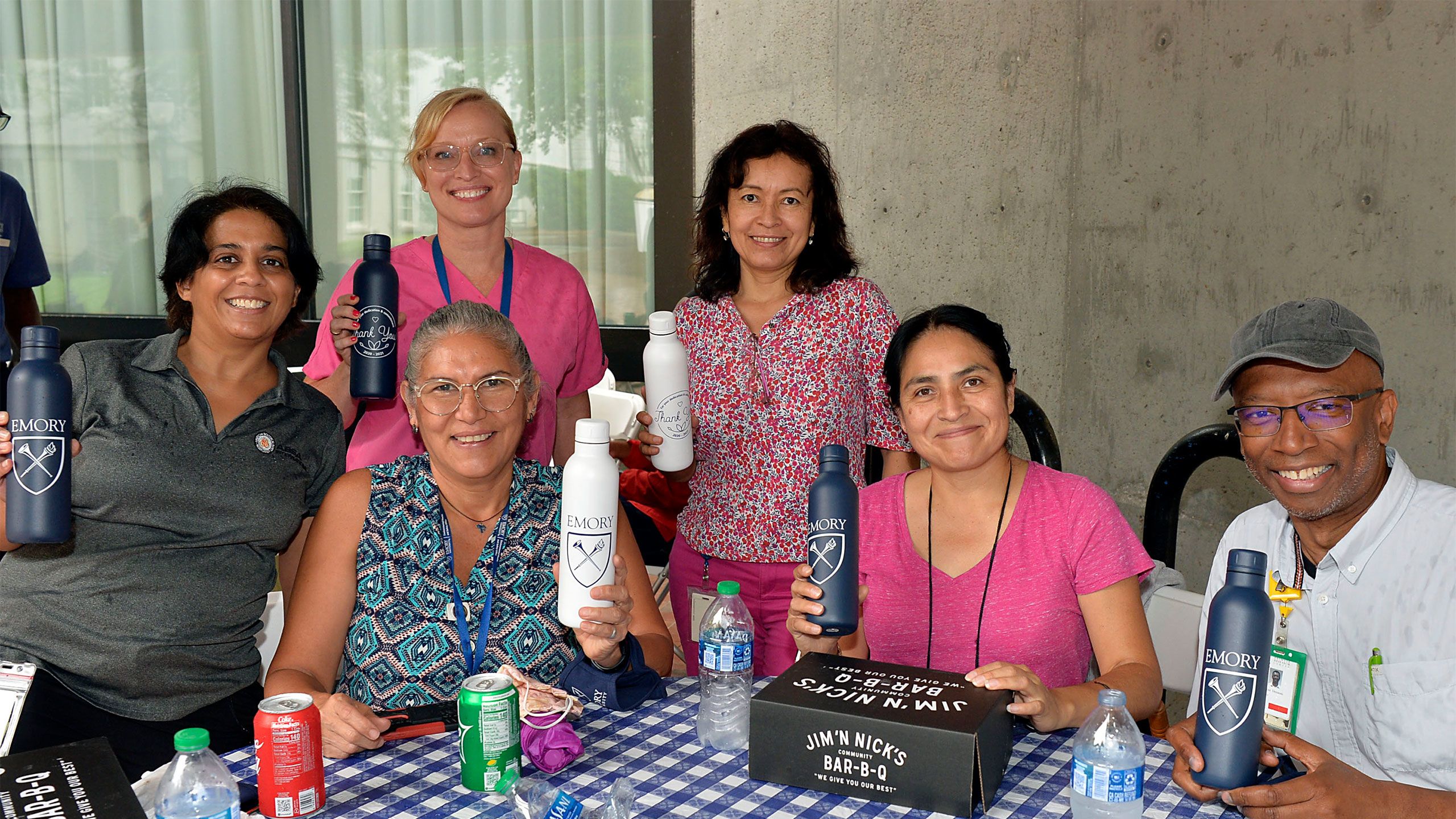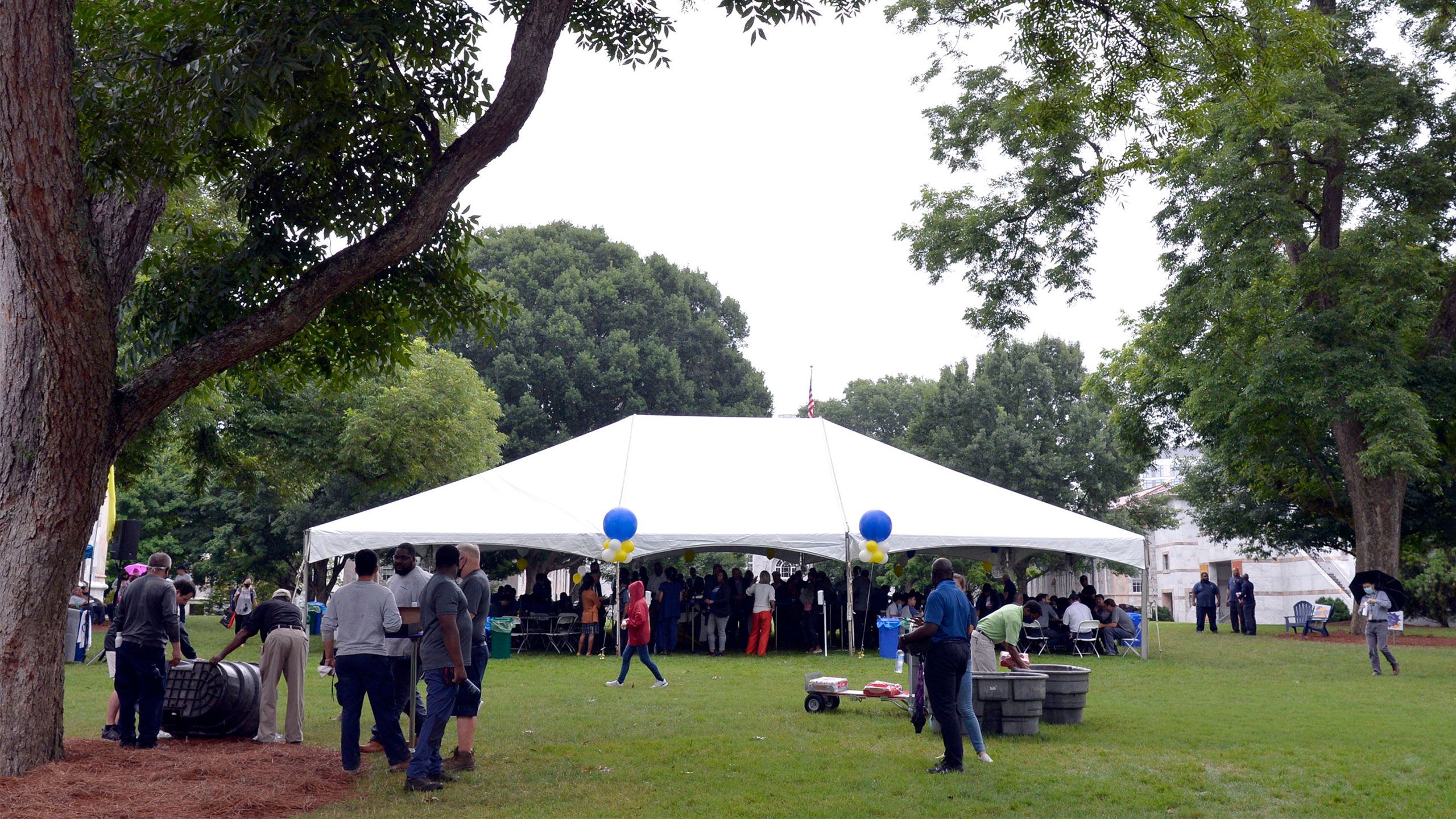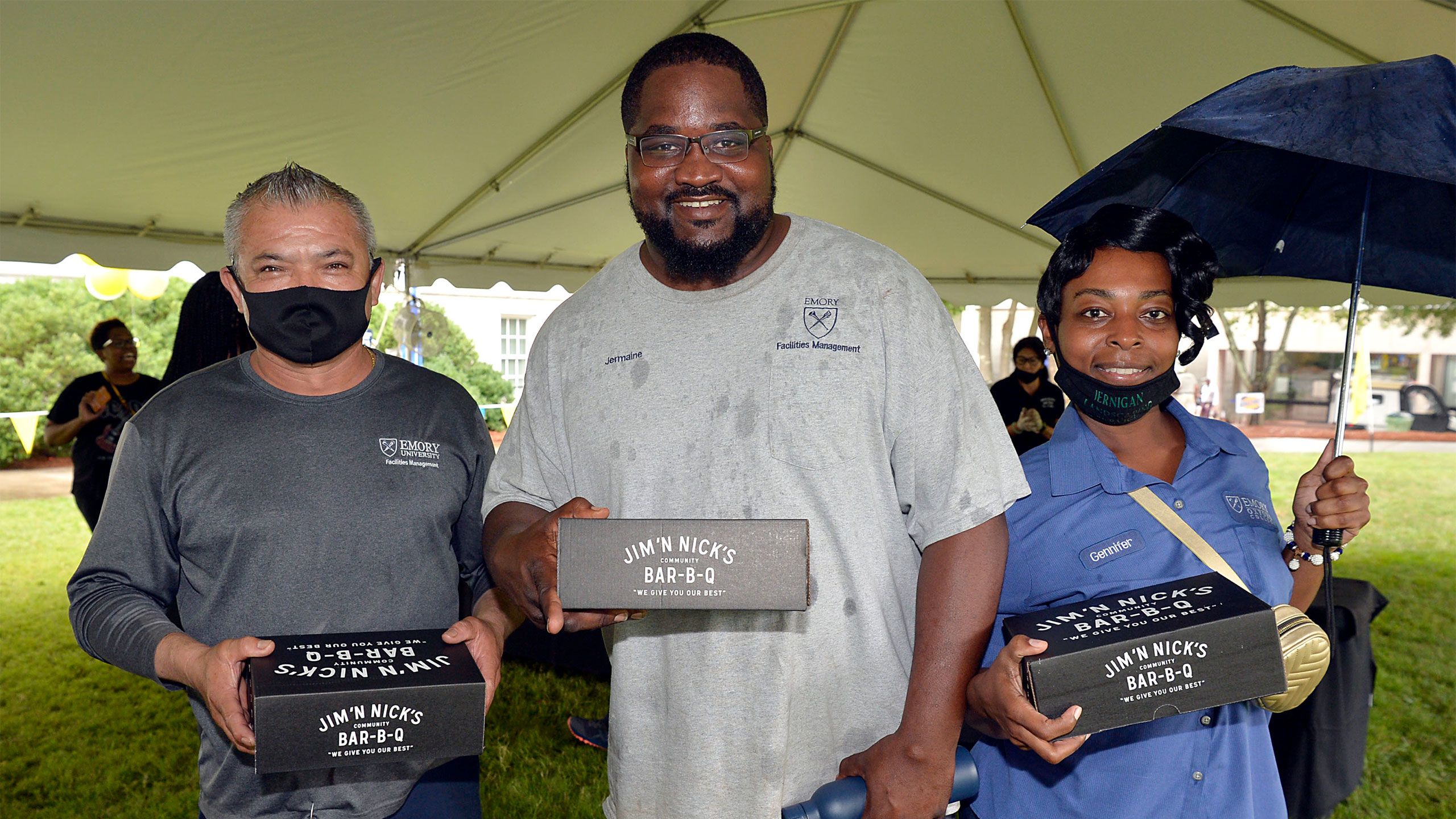 As Emory prepares for a full return to campus in the fall, the university hosted two events Monday, July 19, to thank essential staff for their commitment and dedication during the COVID-19 pandemic.
Hundreds of staff members shared a meal and mingled with Emory President Gregory L. Fenves and other university leaders during the two celebrations — one at noon on the Emory Quad and the other at 10 p.m. in the Emory Student Center — scheduled to accommodate employees on different shifts.
"The fact that we can be here, right now, is a direct result of you," Fenves told staff at both events. "You made this possible, and you did it by selflessly stepping up during a time of great uncertainty to do the work that you do so well — to keep our campus, the very heart of Emory, running every day under circumstances that were more challenging than ever before."
The events honored employees across all functions and schools who were required to work onsite during the pandemic.
For information about the campus response to COVID-19, please visit Emory Forward.
---
Photos by Ted Pio Roda.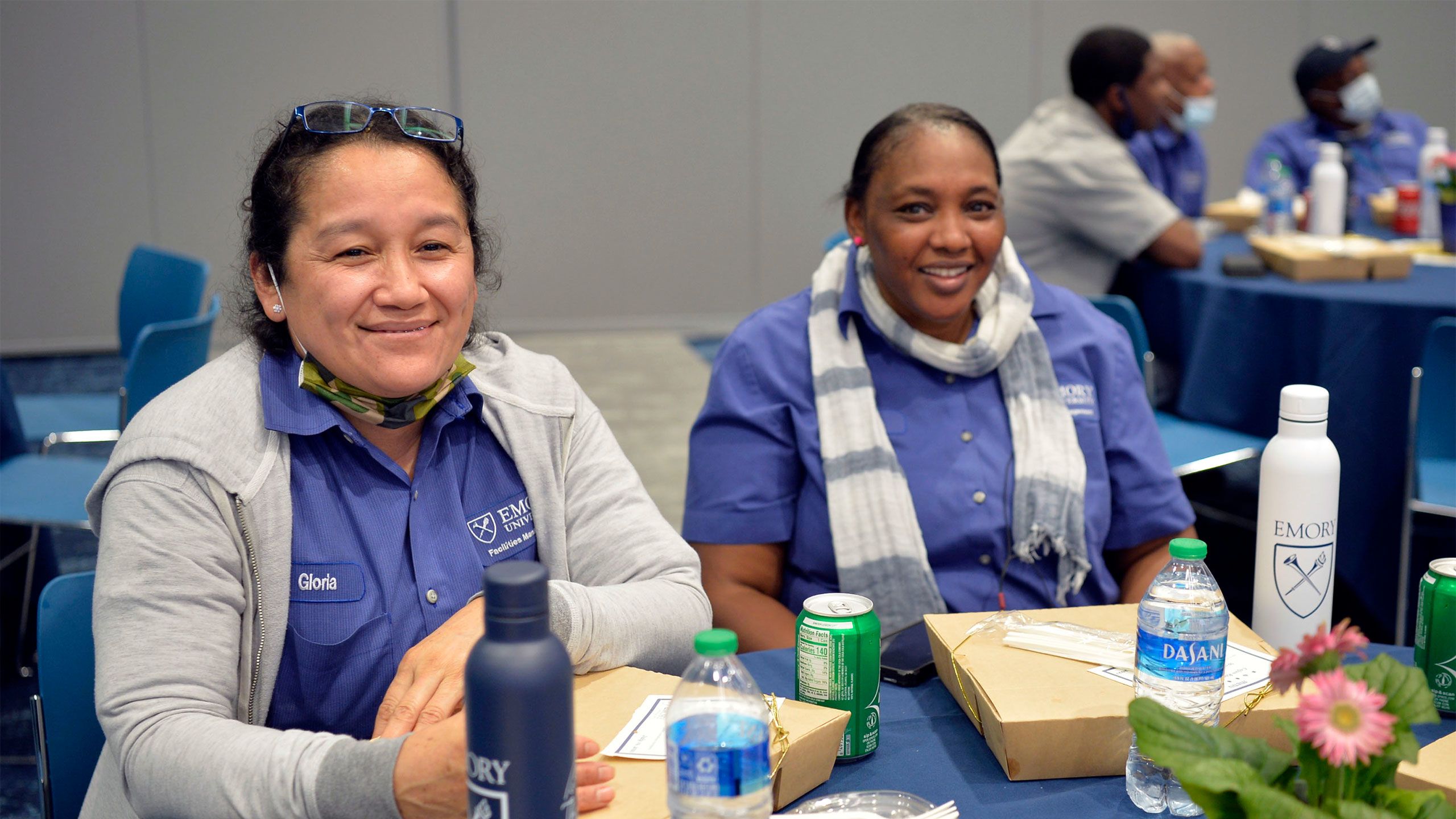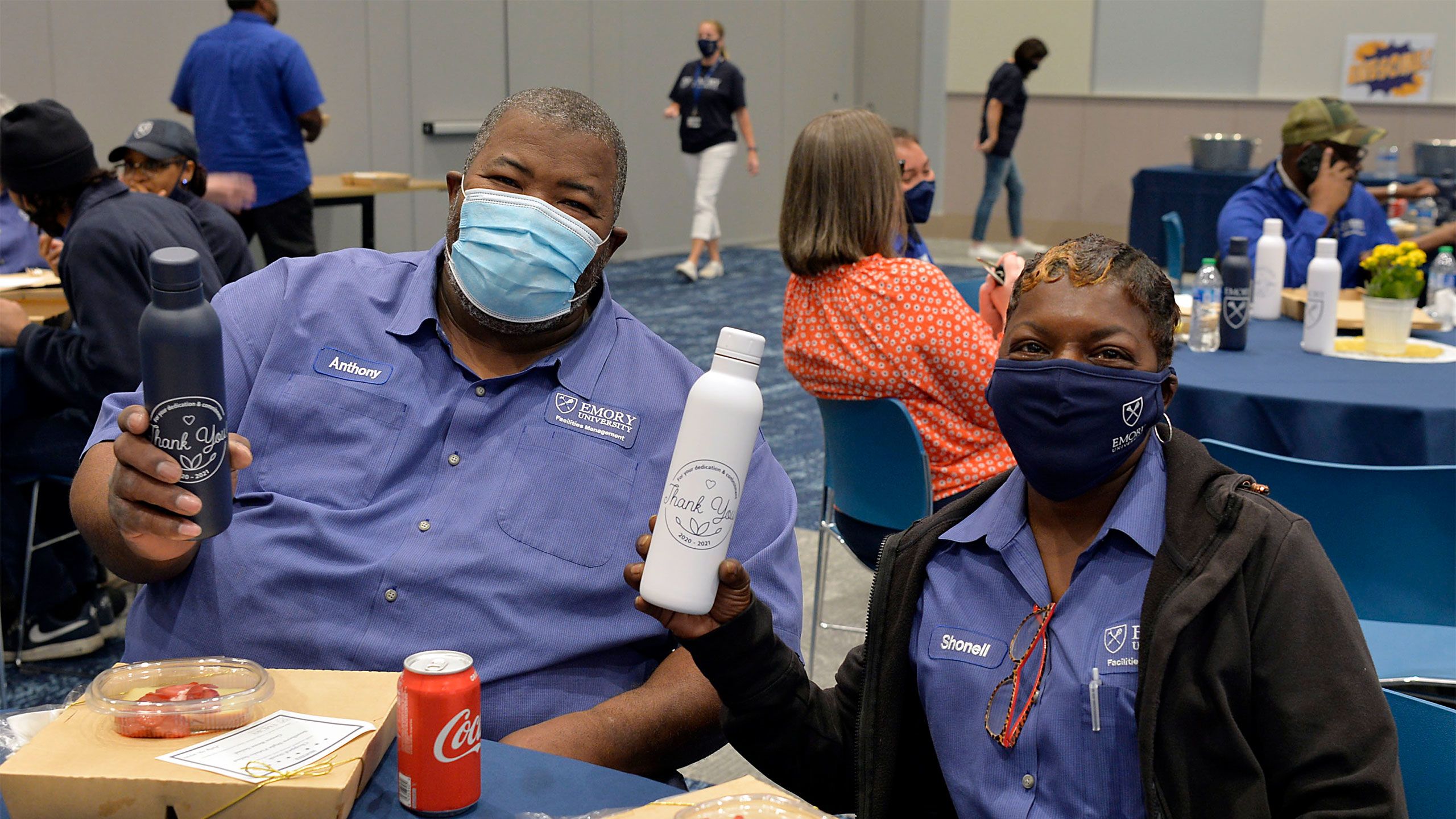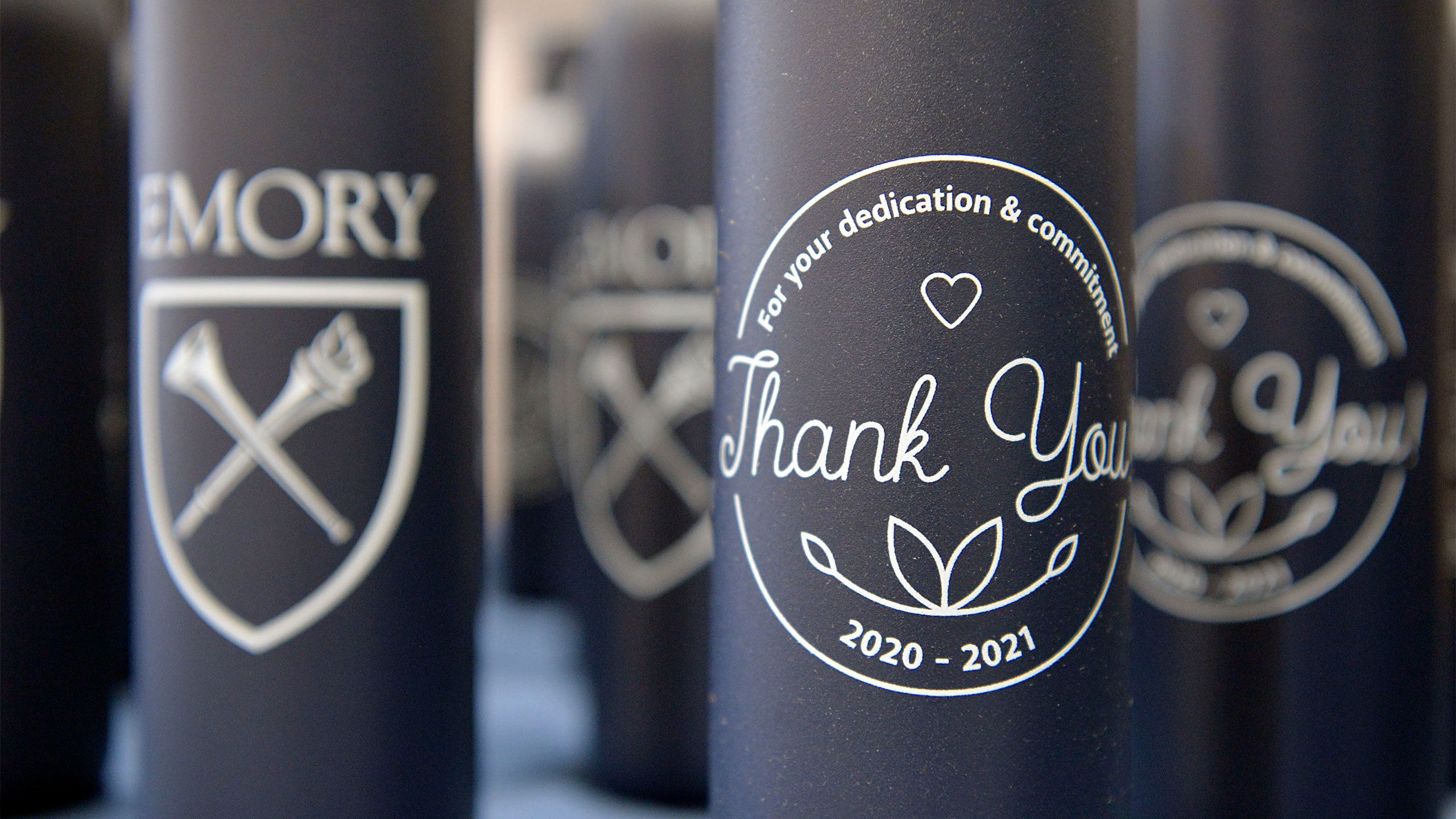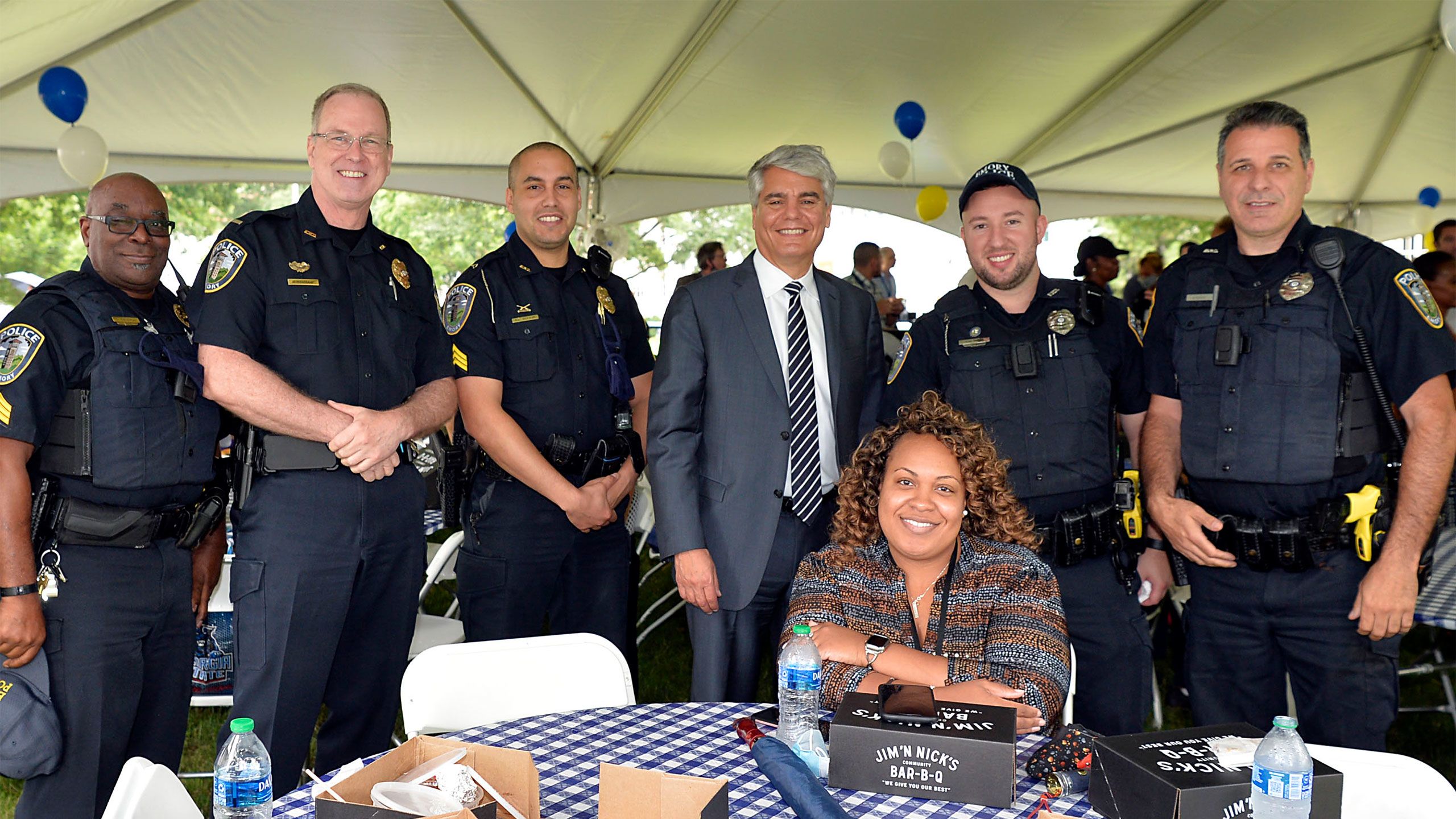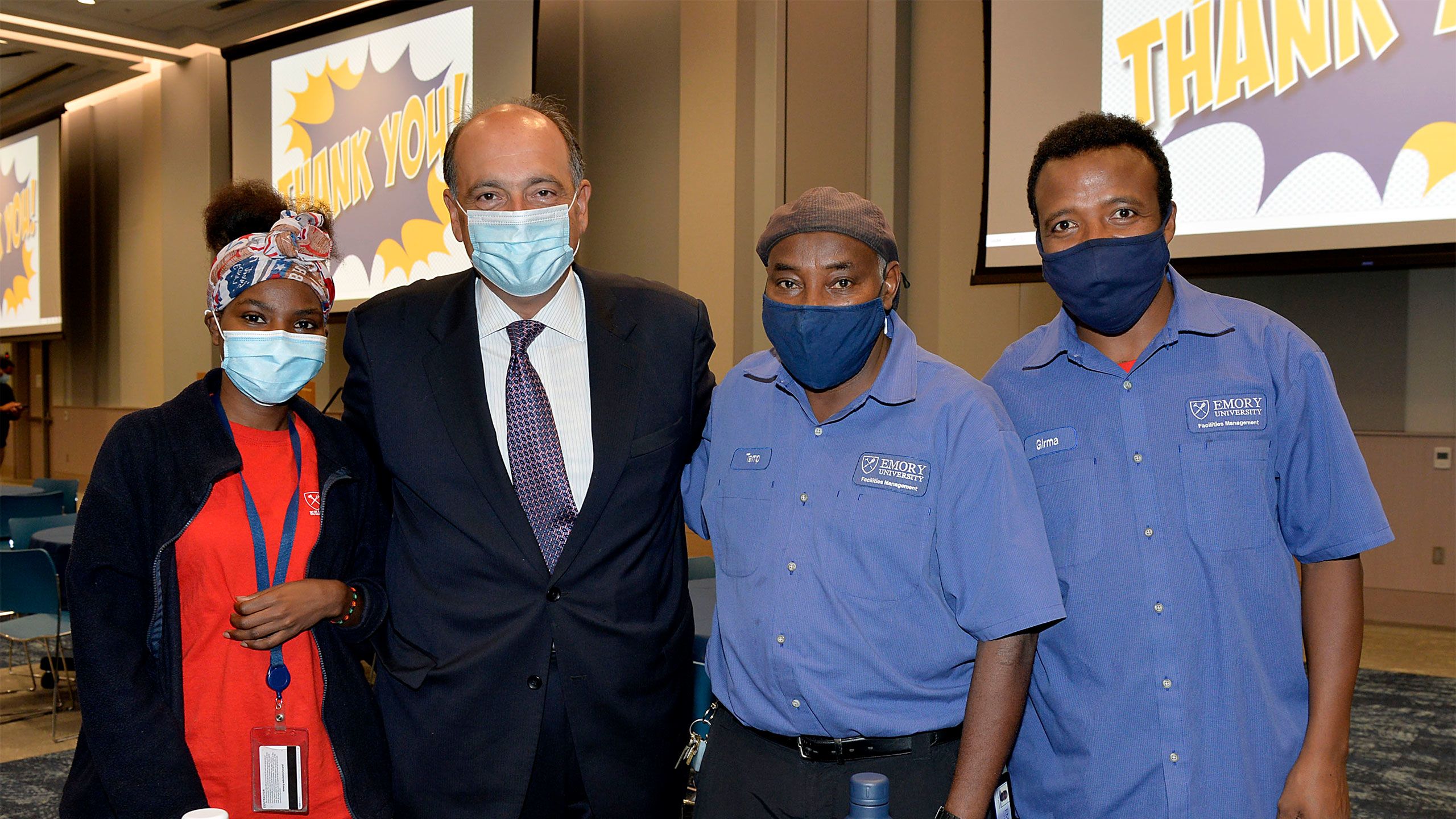 Item 1 of 5