Our Year of Living Dangerously | Batisky Shades of Gray 
By Don Batisky
Batisky is a professor of pediatrics at Emory School of Medicine and a pediatric nephrologist at Children's Healthcare of Atlanta.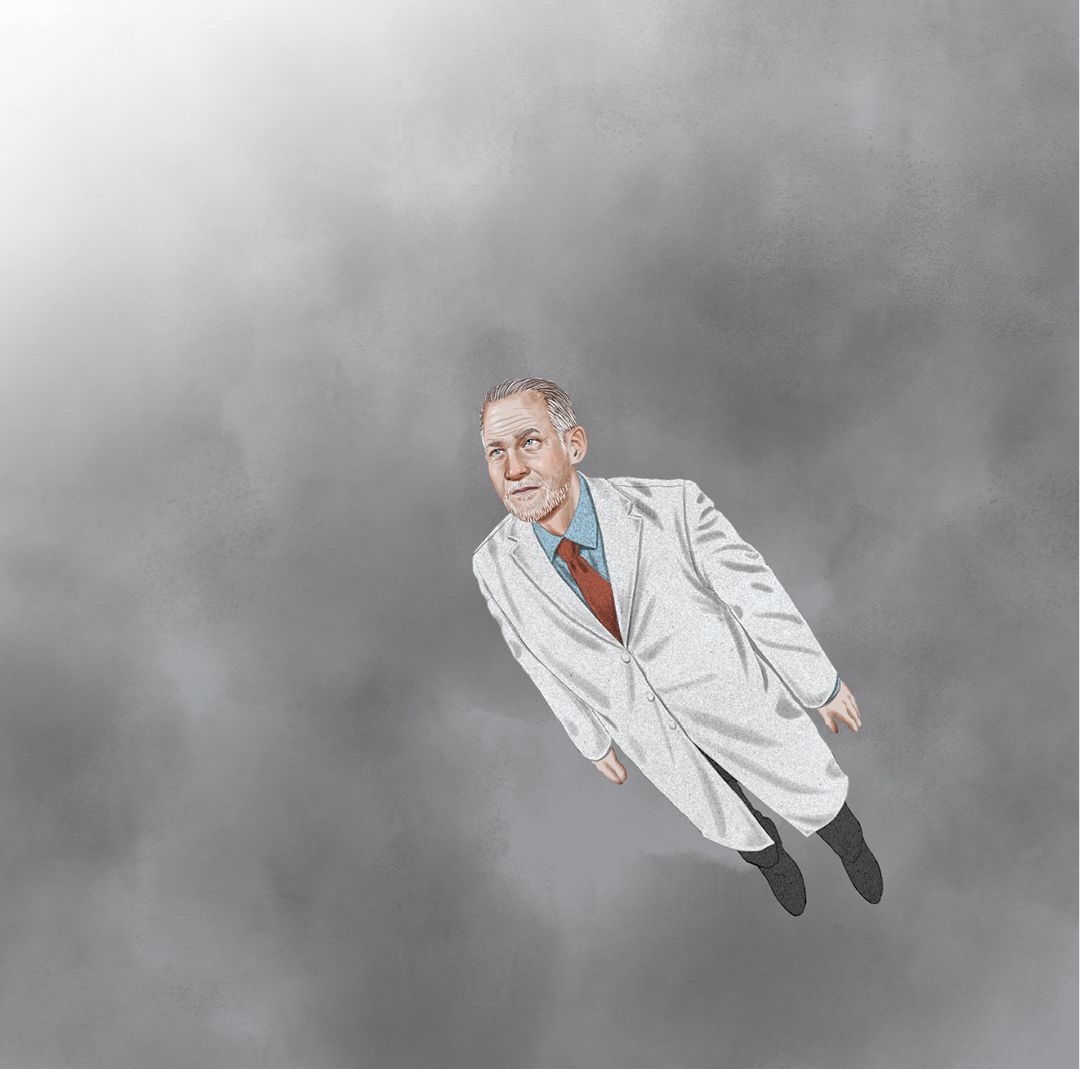 Being a small group adviser to medical students in the Osler Society is the best job I've ever had. It's not only interesting, motivating, and humbling, but also so very rewarding. I've read up on Sir William Osler, our historic namesake, who is credited with bringing medical students to the bedside, saying, "I desire no other epitaph than the statement that I taught medical students in the wards, as I regard this as by far the most useful and important work I have been called upon to do."
While I agree with Dr. Osler, the COVID-19 pandemic has led to rapid change in every aspect of our lives. Because of concerns for their safety, medical students were pulled out of clinical rotations, teaching was done remotely, and we adapted quickly as we figured out ways to best prepare students for all that lies ahead. In the beginning of the pandemic, I reached out to my former students to offer words of support. The Emory School of Medicine Class of 2018 included my very first group that I took from M-1 through M-4, and most of them had scattered across the country for residency. 
One young physician's return message was especially poignant: "Thank you for reaching out. I've been thinking a lot recently about your teachings during our time in medical school. Especially during these uncertain times, your adage that life is shades of gray rings truer and truer. While each day we learn more and more about this pandemic, its impact on human health, and its broader impact on global economics and society, we still face a vast void of knowledge—the gray. And as we stare into this abyss, scared for our own safety and well-being in addition to that of our loved ones, I am comforted by your wisdom. That chasm, that gray, is where we are called as physicians. It is where we will make the hard decisions and push ourselves to grow beyond what we think possible of ourselves. If ever there was a place to make a real impact, to save lives and shape life, it is here in the gray. This is what you prepared us to do. And I can never thank you enough."
We're learning a lot these days about a virus, its effects on our human bodies, PPE, social distancing, and flattening curves. And we are learning how to teach innovatively. I look forward to the day when I can again see my students together in a classroom or clinic or at the bedside. I look forward to teaching them not just renal pathophysiology and electrolyte balance, but those nuances, those shades of gray. To paraphrase Osler, I desire no other epitaph than that I taught medical students in the classroom, in the clinic, on the wards, and via Zoom. This by far is the most useful and important work I have been called upon to do.