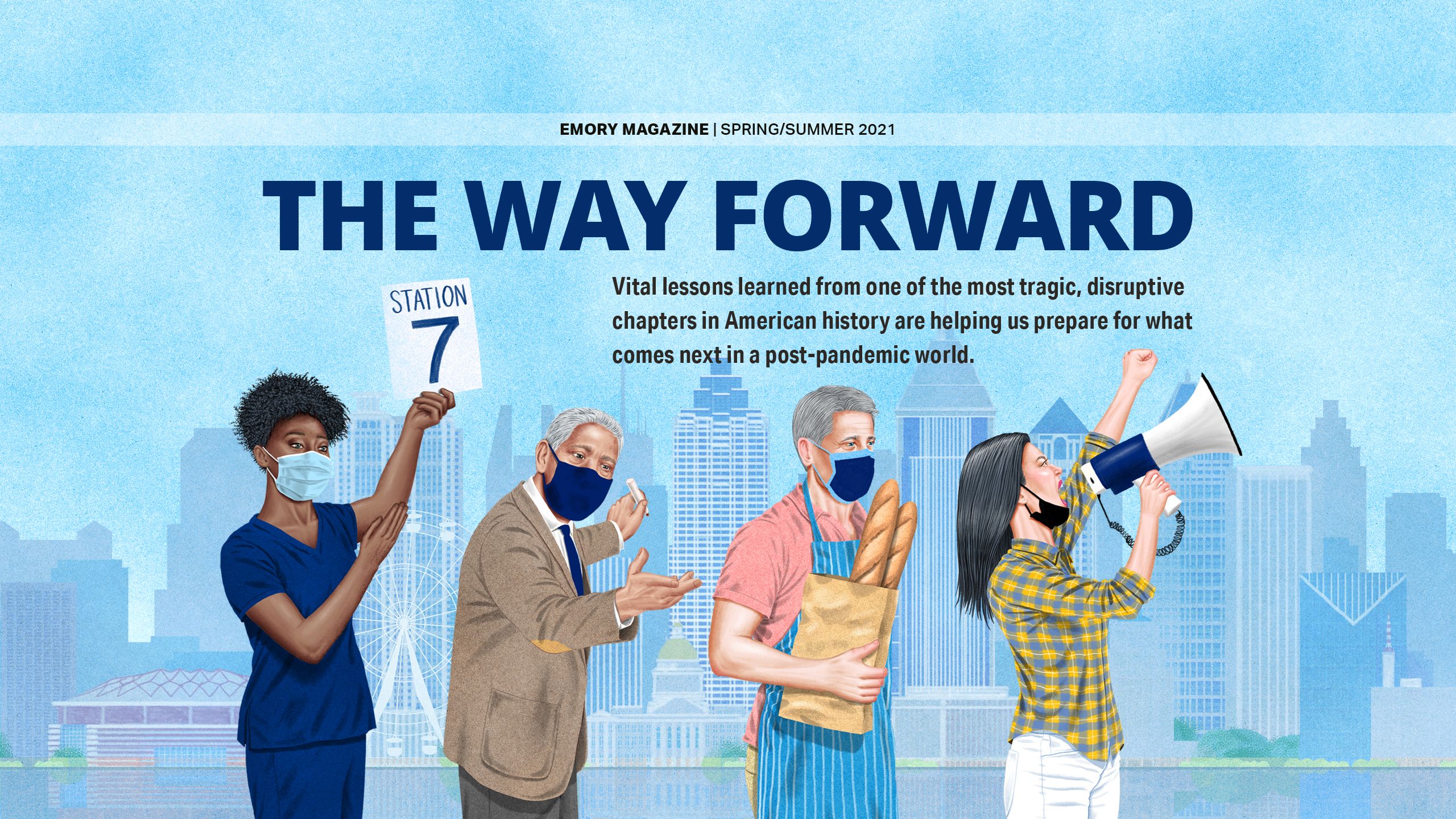 The COVID-19 pandemic has so far taken more than 3 million lives globally—and over 600,000 deaths in the U.S. alone—while many more are reeling from "long-haul" physical and psychological effects. The ripple effects effectively crashed the economy as we knew it, leaving businesses closed, markets reeling, and millions left unemployed and struggling to pay rent. Schools and universities were forced to abandon in-person learning, turning our educational system on its head.
As if that weren't enough, at the same time racial injustices, social inequities, and political divisiveness converged into a parallel pandemic, adding further unrest and upheaval as protests swept the country.
Despite all that transpired across these dire months, glimmers of hope and optimism are shining through. COVID-19 treatments and vaccines were developed and deployed in record time, protecting millions of lives. Many parts of the economy have begun to retool and rebound. Students are largely back in school, and teachers have learned new techniques to better engage them. Finally, national leaders are increasingly speaking up for unity and speaking out against racial injustices.
Though the road forward to recovery will be a long and difficult one, the lessons learned from our mistakes and successes have already begun to pave the way. In the stories to follow, Emory alumni, faculty, and staff share their insights on what went wrong, what went right, and how they are helping to lead us back to a semblance of normalcy.