NEWS MAKERS
Emory Experts Help Shape the National Discourse on COVID-19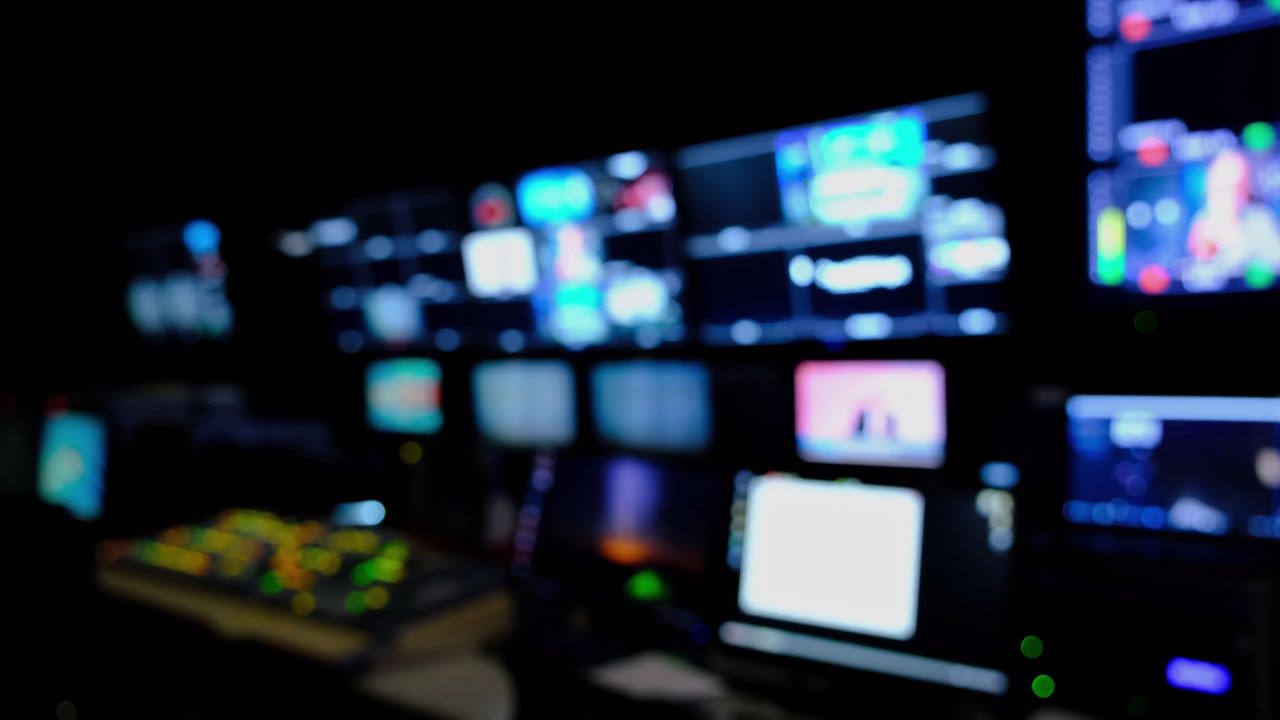 JUST AS THE FIRST CASE of the novel coronavirus was documented in the U.S., a wide array of media outlets—from CNN and NPR to the New York Times and Scientific American—turned to Emory physicians, researchers, economists, political scientists, epidemiologists, and others as trusted sources on COVID-19.
Below is just a small sample of the prescient warnings, debunkings of misinformation, and doses of sound advice that Emory experts shared with mass audiences across the country. In total, our faculty and staff made nearly 2,200 total appearances in national and international broadcast news programs, newspapers, magazines, and websites. 
By raising our experts' voices and being heard, few other institutions have shaped the national discourse on COVID-19, promoted scientific facts, and made a positive impact in the way Emory has.

1/24/2020
"[This new coronavirus] has some similarities to a previous coronavirus we've seen called SARS. And the fact is that, in some patients, it gets into the lung tissue and causes a more serious infection called viral pneumonia. Right now, it's too early to tell how different these viruses will be. Our concern is that there are a lot of similarities."—Aneesh Mehta, associate professor of infectious diseases, Emory School of Medicine, tells WSB-TV Atlanta
1/24/2020
"If someone has a cold or flu or another viral respiratory infection, wearing a simple mask will decrease the risk of that person spreading infection."—Henry Wu, assistant professor of medicine, Emory School of Medicine, and director of Emory TravelWell Center

2/1/2020
"What concerns me the most is that we seem to forget. We have pandemics all the time. I mean, we have had the 2009 flu pandemic, then we had Zika, then we had chikungunya, we've had Ebola, and we now have MERS and we have this. And we seem to, every time, be surprised that there's a pandemic. . . . We haven't invested in global health security, which is a big mistake. What concerns me most is that we haven't learned from the past."—Carlos del Rio, distinguished professor, Division of Infectious Diseases, Emory School of Medicine, tells CNN
2/3/2020
"'Isolation' is the legal term that refers to separating someone who is already sick, or reasonably believed to be, from healthy people, while 'quarantine' is used for isolating people that are not yet sick and may never get sick. . . . Until we have a better test to more rapidly determine whether someone is carrying the virus, quarantine is the best tool we have. We have to trust the government is using the best science available to institute the minimum restrictions."—Polly Price, professor of law and global health at Emory, tells ABC News
2/26/2020
"Quite simply, good hand hygiene and face hygiene will protect you from a lot of illnesses, including COVID-19."—Colleen Kraft, associate professor of infectious diseases, Emory School of Medicine, writes for CNN.com

3/5/2020
"Right now, we're seeing how the weak links in the chain are being exposed. And we can be certain this is not the last epidemic that we will deal with."—Maria Sundaram, former postdoctoral fellow in epidemiology at Rollins School of Public Health, tells NPR

3/13/2020
"When you can't contain, you have to mitigate. If we ignore these public health measures for too much longer, we are going to see infections in the millions."—Jay Steinberg, chief medical officer at Emory University Hospital Midtown, tells NBC News

3/20/2020
"One piece of advice is critical—if you begin to feel sick, self-isolate at home and do not go immediately to the emergency room, urgent care, or a physician's office for testing."—Jonathan Lewin, executive vice president for health affairs, executive director of Woodruff Health Sciences Center, and CEO of Emory Healthcare, writes in the Atlanta Journal-Constitution
3/23/2020
"There is certainly going to be a group of people who are suicidal where this is just one more stress for them. For others it could be a final stress, not even COVID-19 itself, but everything that comes with it."—Nadine Kaslow, professor of psychiatry, Emory School of Medicine, tells USA Today
3/26/2020
"I think the general message is that the economy is going to suffer. We are definitely in a recession. I fully anticipate double-digit unemployment very quickly."—Thomas More Smith, associate professor of finance, Goizueta Business School, tells Fox 5 News in Atlanta
3/26/2020
"Deaths may be the best measure of the incidence of coronavirus. The reason to follow deaths and analyze them carefully is to see how we're doing at saving lives."—James Curran, dean of Rollins School of Public Health, tells U.S. News & World Report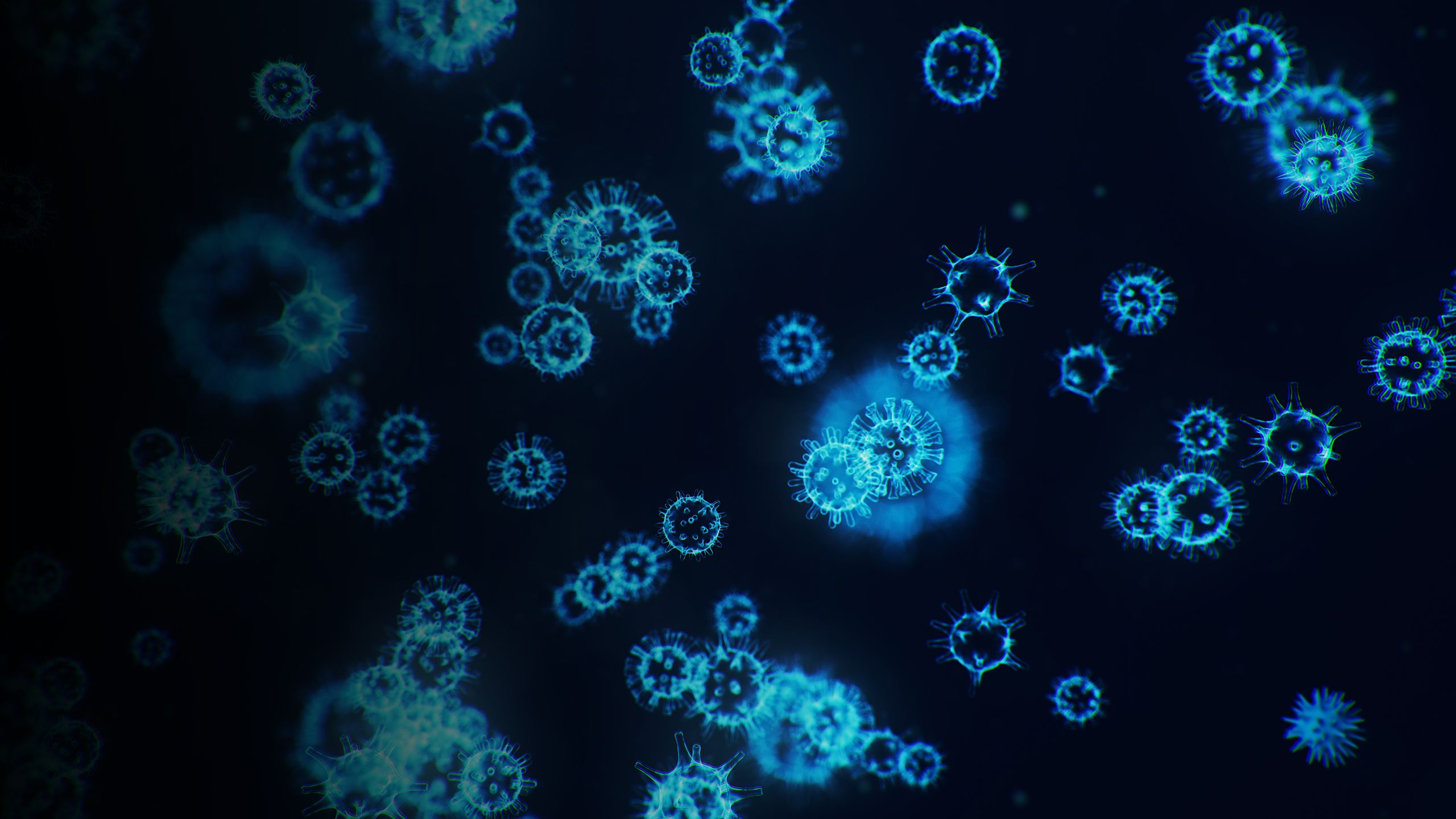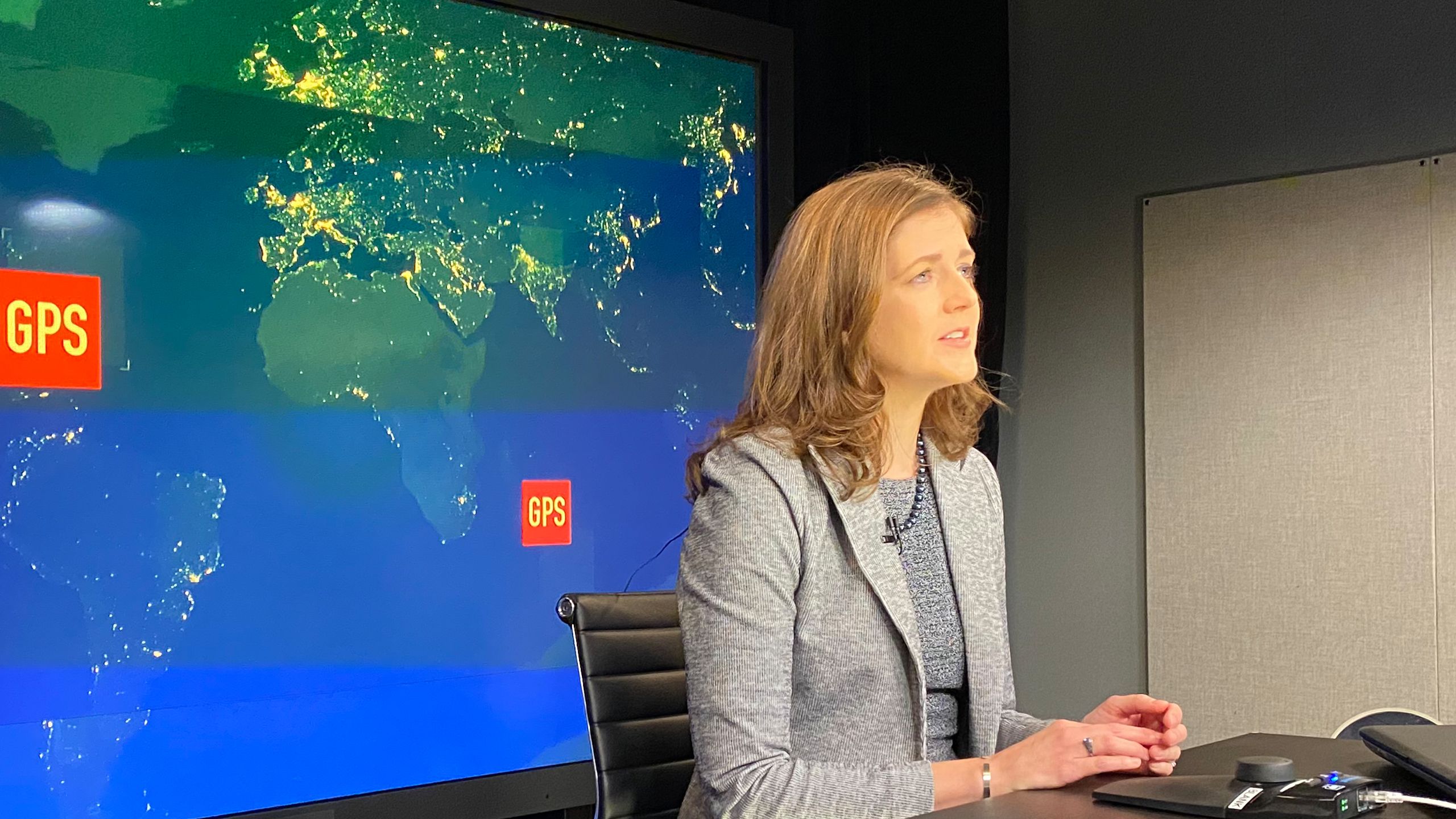 3/27/2020
"Our behaviors are responsible for the dangers that increasingly threaten not just animal species but also our own. If we do nothing, outbreaks like COVID-19 will continue to occur and likely accelerate in number."—Robert Breiman, professor of global health and infectious diseases, Emory School of Medicine, writes for CNN.com
4/10/2020
"What this outbreak is showing us is that we're all connected. One county has a shelter-in-place order, but the neighboring ones don't—the virus doesn't care."—Benjamin Lopman, professor of epidemiology, Rollins School of Public Health, tells Popular Science
4/10/2020
"We will not have sporting events with fans until we have a vaccine. The idea of a quarantined sports league that can still go on sounds really good in theory. But it's a lot harder to pull off in practice than most people appreciate."—Zach Binney, assistant professor of quantitative theory and methods at Oxford College, tells Sports Illustrated
4/25/2020
"We need a better understanding of the human costs of our containment efforts for COVID-19 so we can be prepared to minimize the human costs next time."—Jim Lavery, professor of global health, Rollins School of Public Health, writes in The Hill
4/27/2020
"The ethical issue here isn't a question of right and wrong—as it usually isn't—but how do you balance two competing rights [such as health and economic welfare]? We have to decide which one we're going to favor—and when."—Paul Root Wolpe, director of the Center for Ethics at Emory, tells the Christian Science Monitor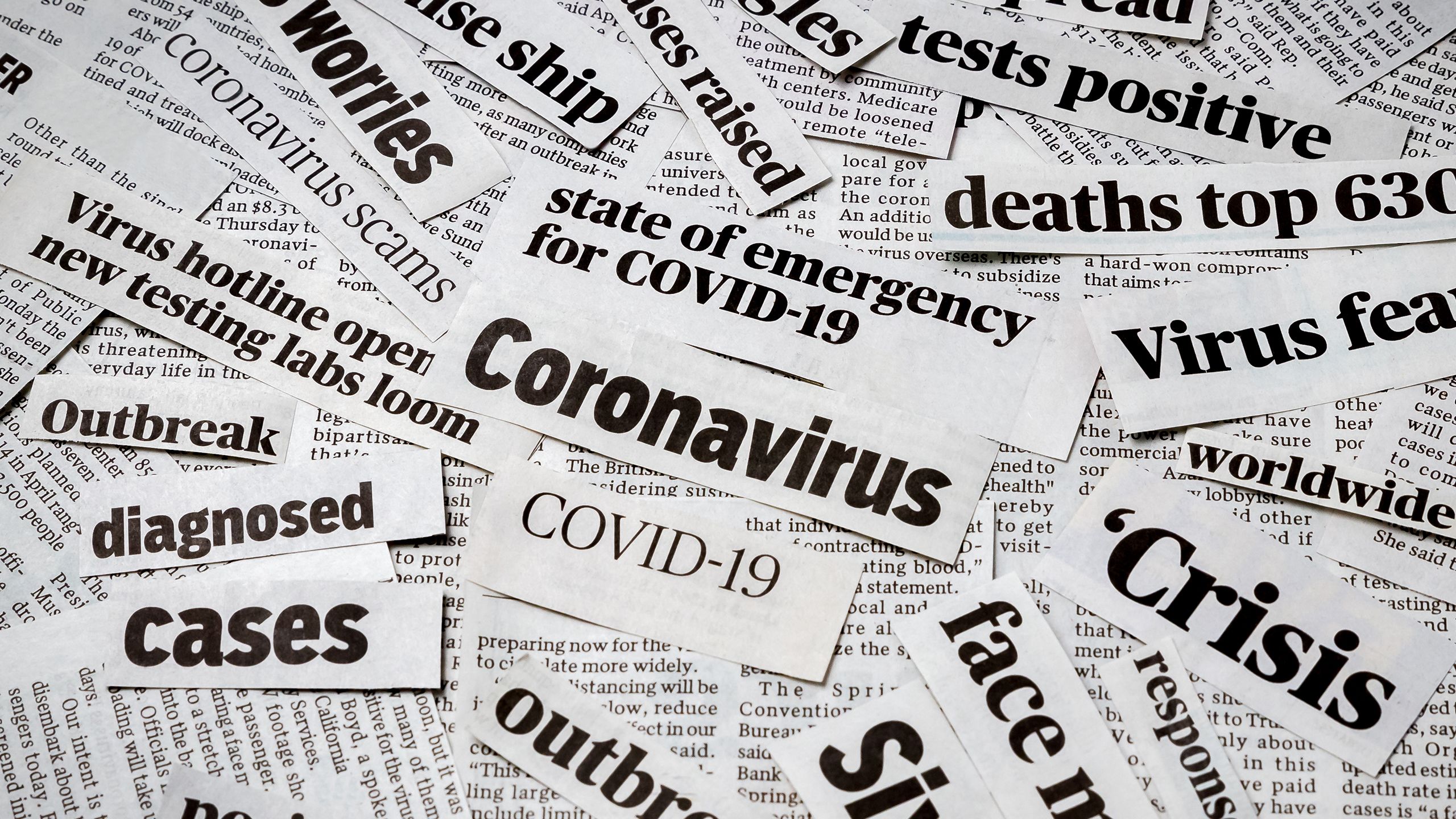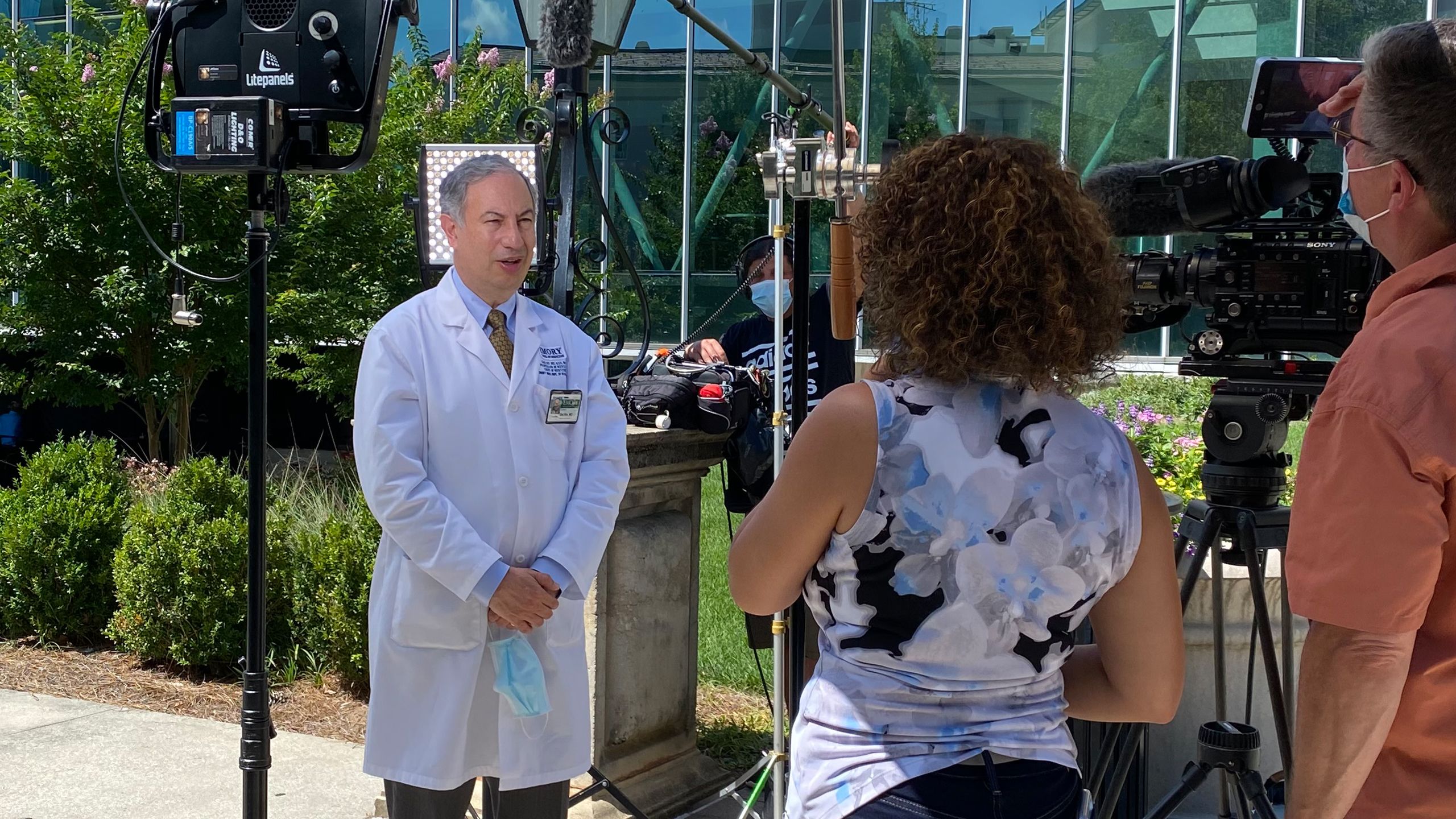 5/5/2020
"We are learning at light speed about the disease. Things that previously might have taken us years to learn, we're learning in a week or two [in hospital ICUs]."—Craig Coopersmith, director of the Emory Critical Care Center, tells NPR
5/6/2020
"It's possible, that given how new the virus is and the number of people who are still susceptible, we may continue to see it spread over the summer, though at a lower level, before returning for a fall peak."—Rabed Narczyk, assistant professor of global health, Rollins School of Public Health, tells NBC News

5/13/2020
"We're going to know when we're in recovery when kids are going back to school and people are therefore able to go back to work and that it's safe to do so."—Caroline Fohlin, professor of economics, Emory College of Arts and Sciences, tells Marketplace
5/28/2020
"CEOs show courage when they commit to keep employees on the payroll in [the] face of recession and do whatever it takes to create long-term profitability."—Douglas Hicks, dean of Oxford College, tells Fast Company
6/8/2020
"We've been very careful in general to avoid crowds, but it's really important that people have a chance to vote [in the primaries]. It really is possible to do this fairly safely."
—Marybeth Sexton, assistant professor of infectious diseases, Emory School of Medicine tells the Atlanta Journal-Constitution
6/12/2020
"Suddenly, the screen went blank. If they think that the risks are over, that's dead wrong."—Jeffrey Koplan, vice president for global health, tells the Los Angeles Times about the end of public briefings from the White House COVID-19 Task Force
6/15/2020
"As long as people refuse to wear masks, we will not be getting away from this virus."—Carlos del Rio tells ABC News

6/29/2020
"Advocating that we should try anything and everything [to fight COVID-19] even if it makes a modicum of scientific sense, in my opinion, could be a very dangerous premise."
—G. Marshall Lyon, associate professor of infectious diseases, Emory School of Medicine, tells Scientific American about experimental treatments
6/30/2020
"They think that after 'shelter in place' that it's OK to go back to normal. People aren't taking personal responsibility and protecting themselves on a day-to-day basis."—Colleen Kraft tells NBC News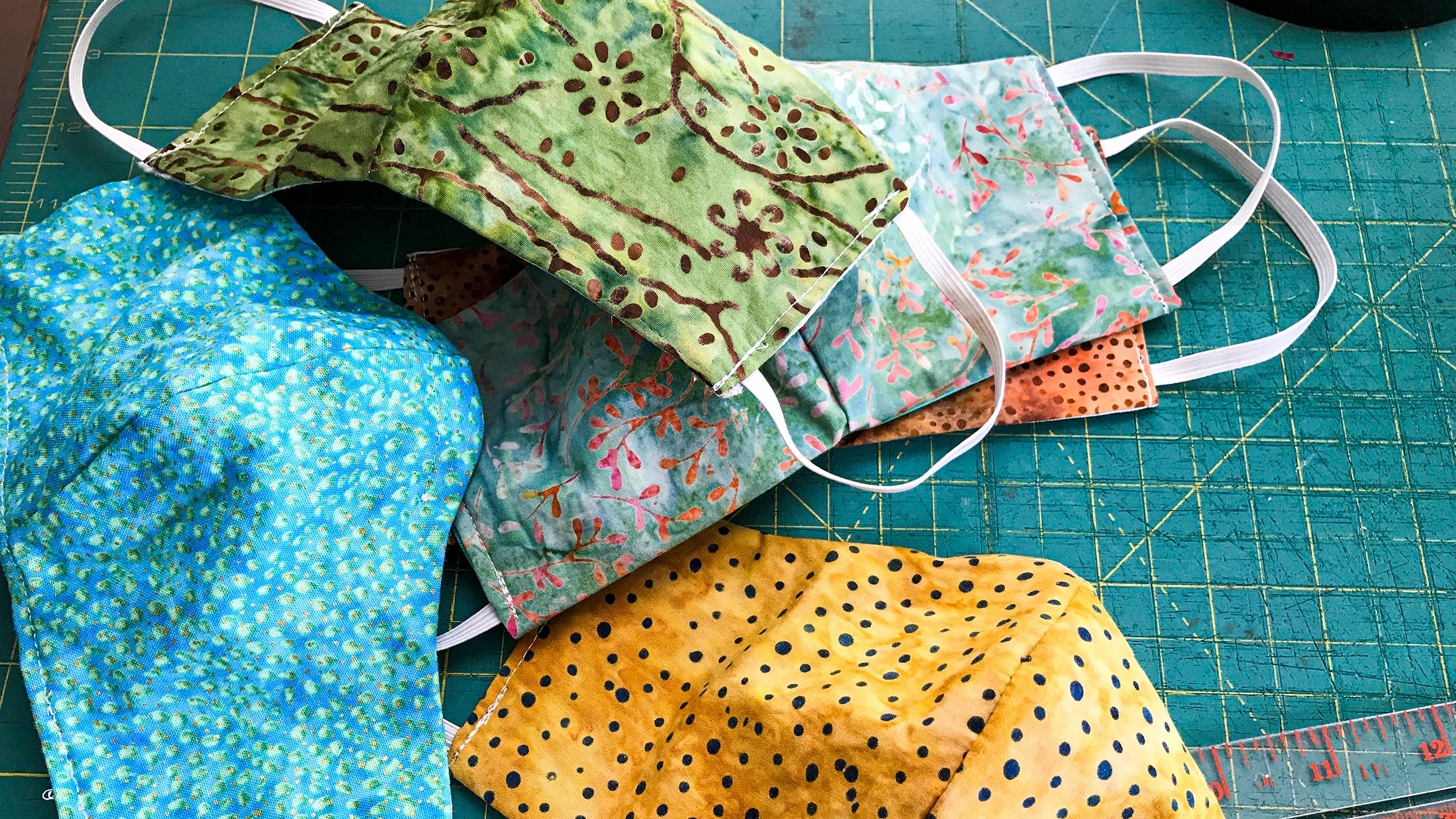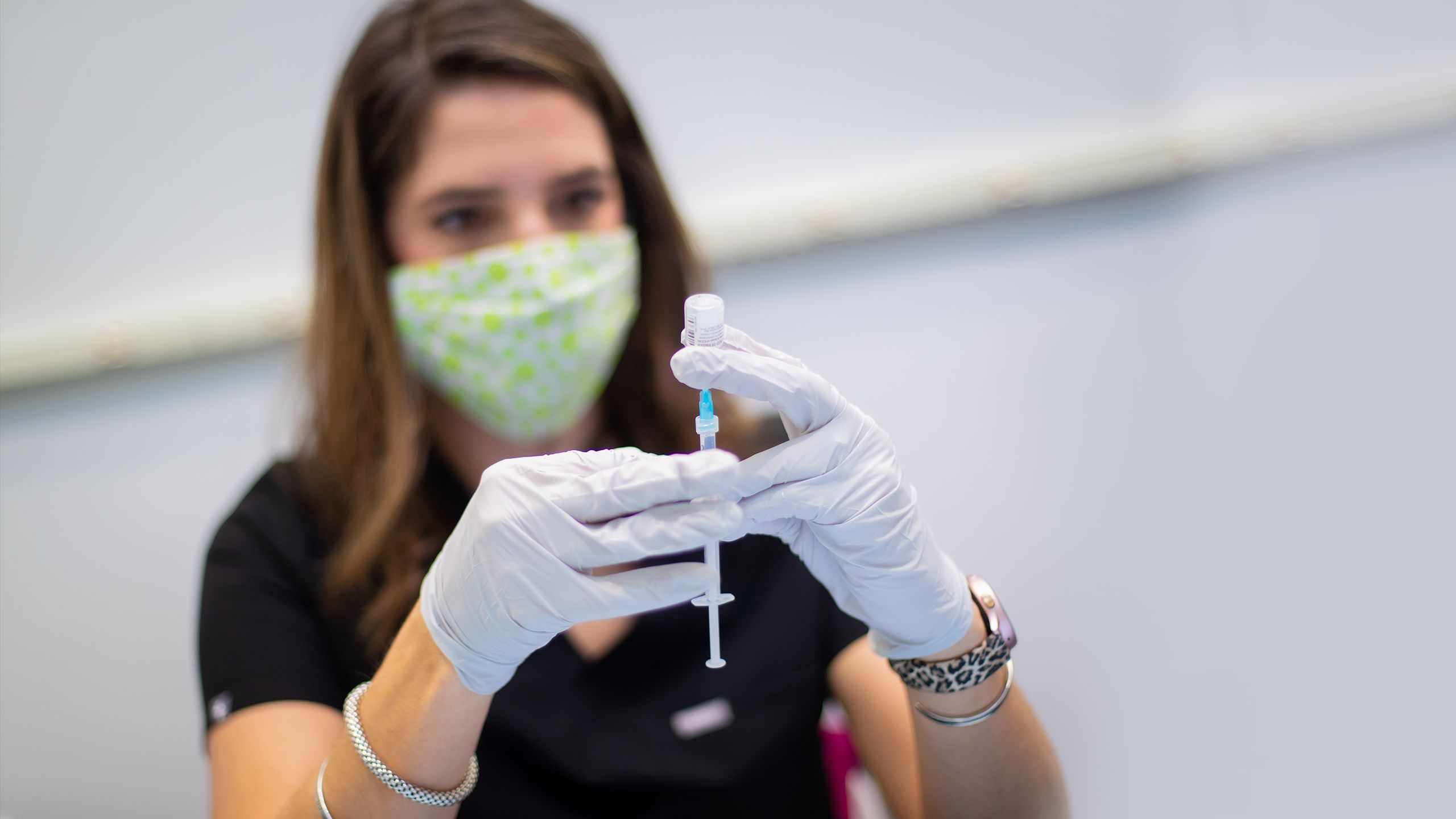 7/6/2020
"We are at a crisis point. If we don't radically change our attitudes toward the natural world, things are going to get much, much worse."—Thomas Gillespie, professor of environmental sciences, Emory College of Arts and Sciences, tells The Guardian about diseases that jump from animals to humans
7/9/2020
"If they think that just because they're in their 30s or 40s that they are immune from severe disease, I would like to show them around our ICU."—Bruce Ribner, medical director of Emory University Hospital's serious communicable diseases unit, tells the Atlanta Journal-Constitution

7/20/2020
"We have to think about what the pandemic actually did to our economy. And to add insult to injury, you have the issue of police violence and police oppression. In some sense, it's a vicious cycle."—Alyasah Ali Sewell, associate professor of sociology, Emory College of Arts and Sciences, tells the Wall Street Journal

8/4/2020
"[Health care workers] do find [COVID-19 misinformation] demoralizing because they are fighting so hard for their patients in front of them."—Marybeth Sexton tells NBC's The Today Show
8/27/2020
"I lived through 9/11 and invading Iraq and tying the yellow ribbon around the tree and coming together for our country. I was never prepared for the public to be resistant to health interventions."—Colleen Kraft tells National Geographic
9/1/2020
"Politics has always played a role in public health—think about HIV, for example—but it should not be partisan. It should never favor one party over another."—Carlos del Rio tells NBC News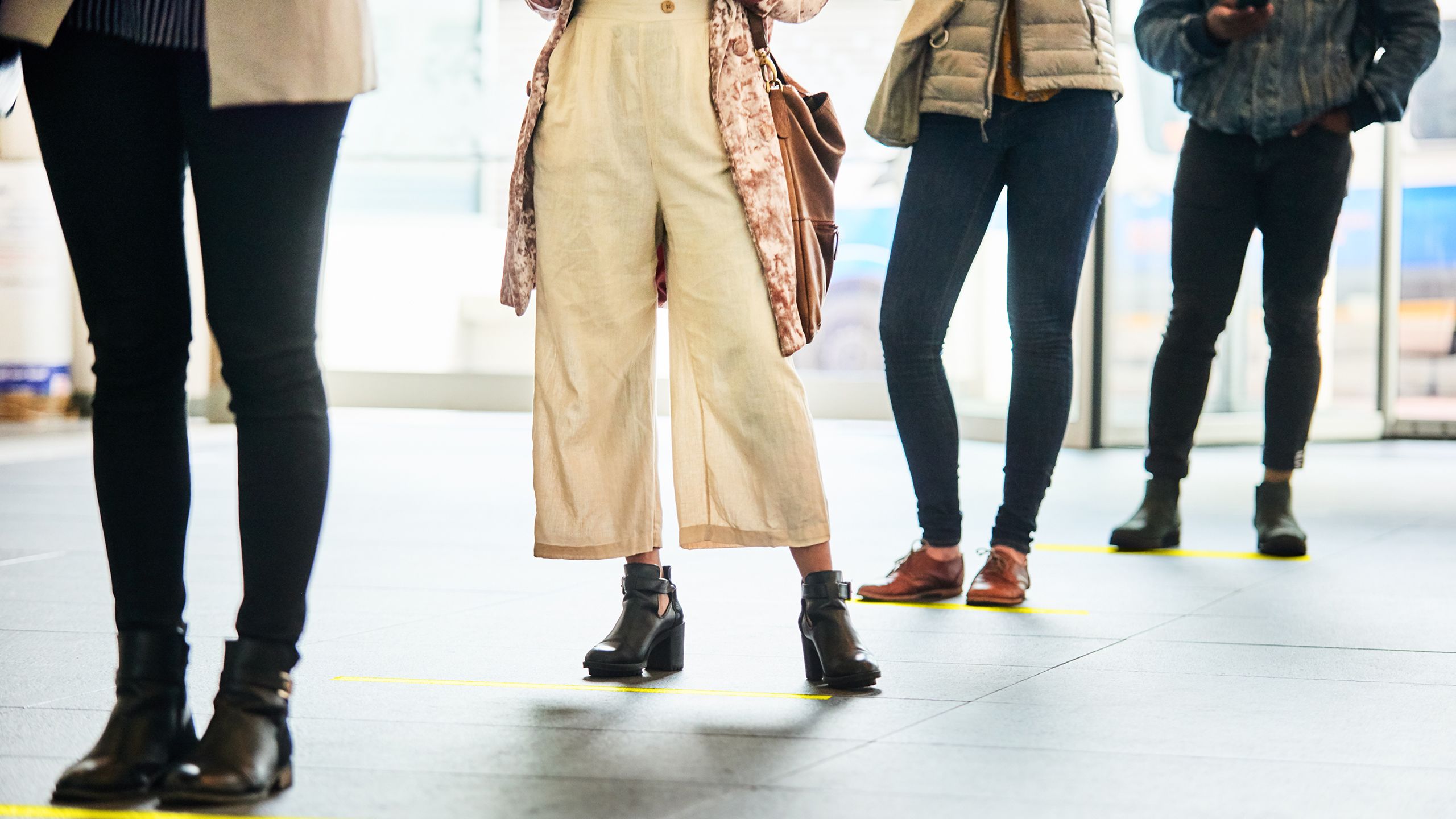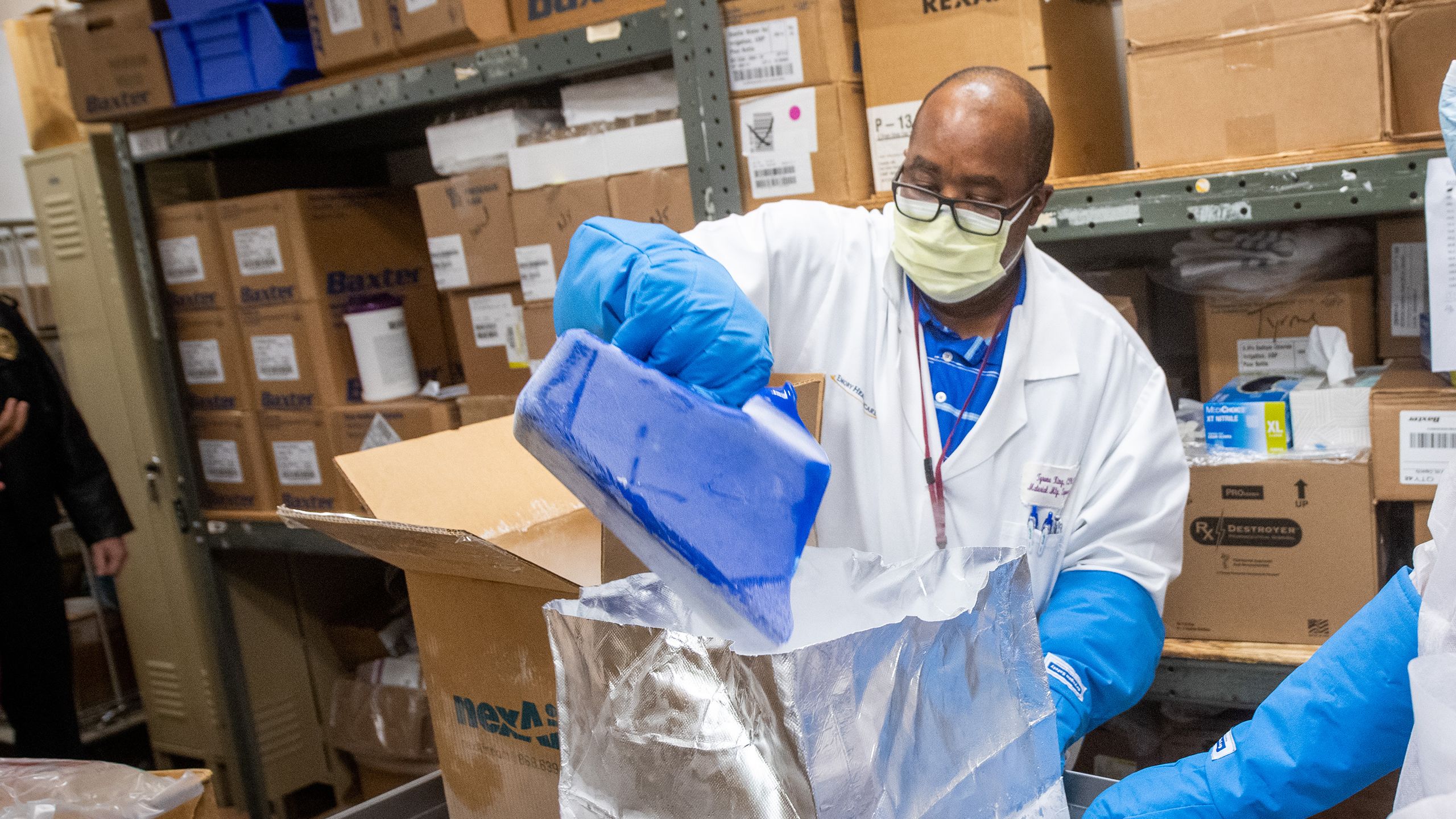 10/13/2020
"Once you get over the acute illness, it's not necessarily over."—Jay Varkey, associate professor of infectious diseases, Emory School of Medicine, tells the Associated Press about COVID-19's long-term complications

10/27/2020
"We've gone from being in the second tier in the world for number of cases back up to the hot zone."—Jodie Guest, professor and vice chair of epidemiology, Rollins School of Public Health, tells USA Today
10/29/2020
"Virtual work is going to be more accepted, but there will be a time and place for people to connect in person. We're missing the back and forth, the interpersonal connections and relationships ."—Brandon Smith MBA, adjunct faculty, Goizueta Business School, tells Nasdaq.com
11/2/2020
"We saw a huge increase in the number of people who were voting early and by the mail. In states where it was still possible to vote in person, people were still choosing that route despite the pandemic."—Bernard Fraga, associate professor of political science, Emory College of Arts and Sciences, tells GEN Mag

11/9/2020
"We got here because we really have not had a national strategy. We really never did the things that needed to be done to decrease transmission."—Carlos del Rio tells WebMD
12/1/2020
"[Distribution] is important because the COVID-19 pandemic is unprecedented. It's important for planners at state and local levels to have a perspective, when the first doses of vaccine are rolled out, to whom they should be targeted."—Walter Orenstein, professor of infectious diseases and associate director of Emory Vaccine Center, tells Buzzfeed News
12/9/2020
"The ones who have gotten taken to the cleaners are the small retailers who have a physical store presence or have a product that's sold heavily through department stores."—Daniel McCarthy, assistant professor of marketing, Goizueta School of Business, tells Nasdaq.com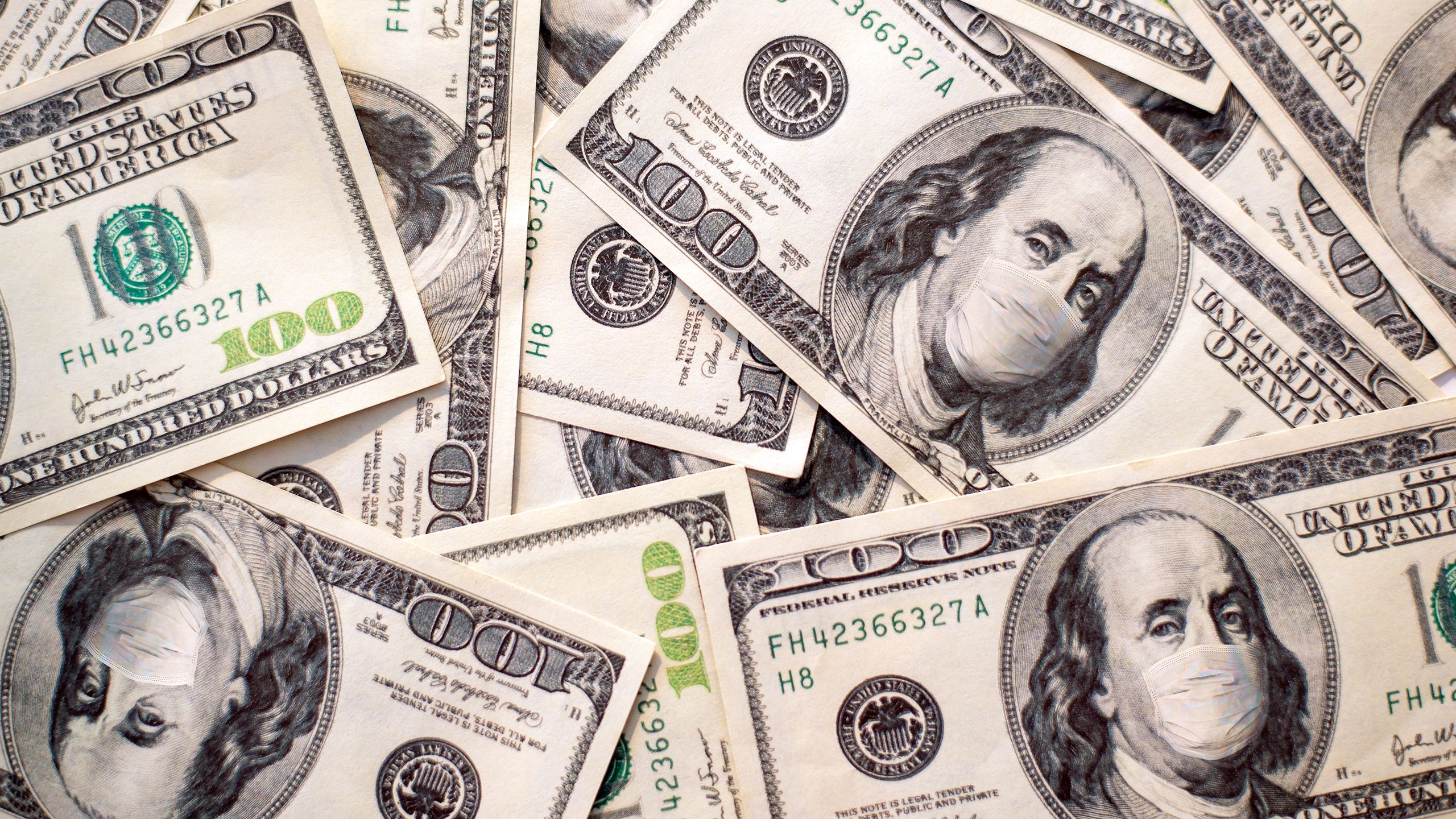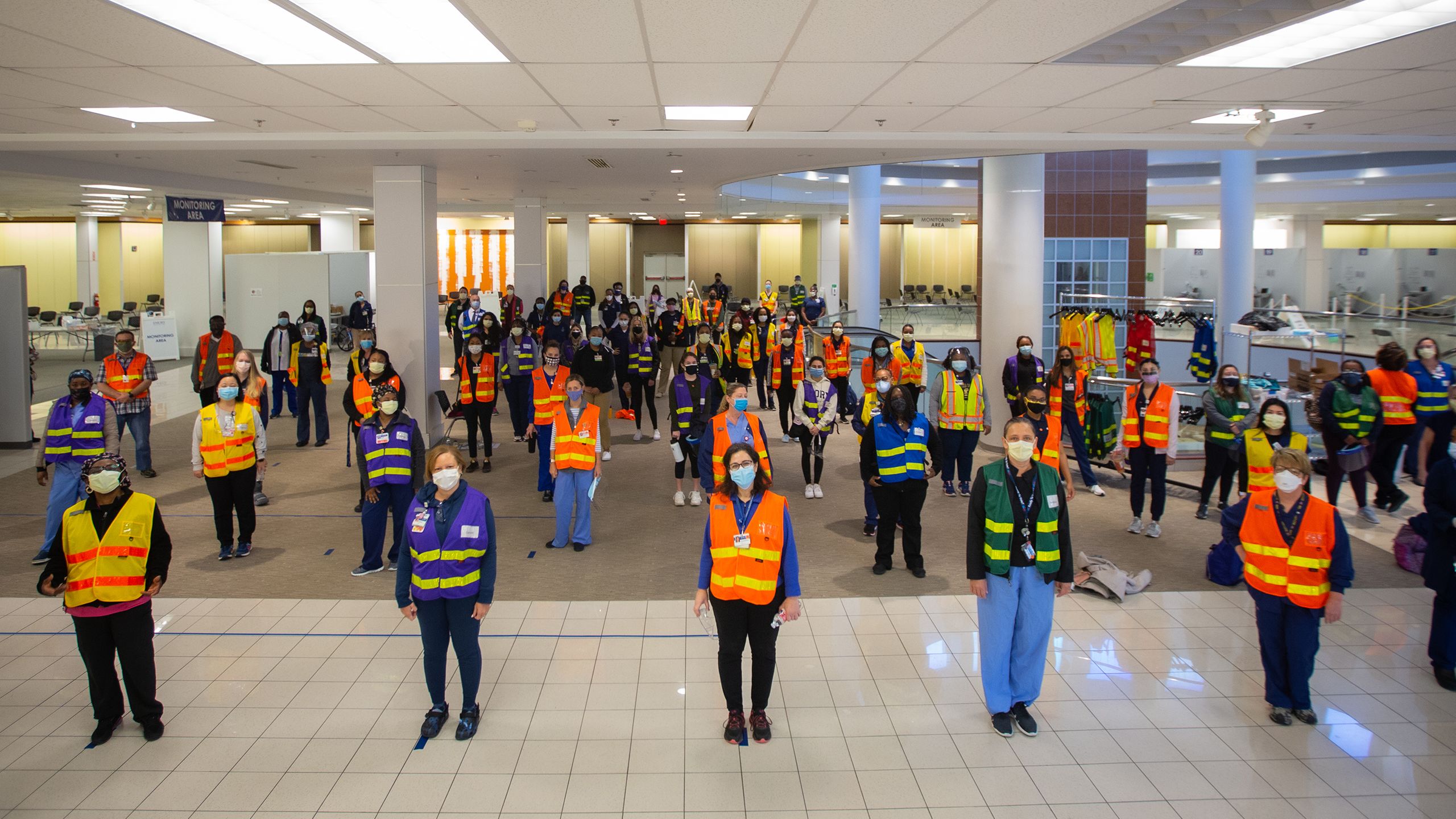 1/11/2021
"All the focus was on developing the vaccines. I don't think there was enough focus on getting vaccine into the arms of the people who need them."—Walter Orenstein tells the Washington Post
1/31/2021
"We should stop saying that people are just saying no. Some people are [responding by] what one of my loved ones calls a slow yes. We just are too impatient to get to the point where we let them get to their yes."—Kimberly Manning, professor of medicine, Emory School of Medicine, tells NPR
2/5/2021
"Every day is potentially more lives lost. This is extremely urgent."—Shivani Patel, assistant professor of epidemiology, Rollins School of Public Health, tells NPR about the need to distribute more vaccines in Black and Hispanic neighborhoods
2/7/2021
"Today in February, I would do the same things I was doing in December. Visit outdoors wherever possible. If you're indoors, be masked. We still need to keep any gatherings very small and limited as much as possible."—Colleen Kelley, associate professor of infectious diseases, Emory School of Medicine, tells Healthline
2/17/2021
"There's been a long history of injustices within the health care system that many Black people are very aware of—so that impacts how they're going to navigate health care."—Briana Woods-Jaeger, assistant professor of health education, Rollins School of Public Health, tells USA Today
2/23/2021
"If I tell you the story of one person that died of COVID-19, you are likely to have a great amount of empathy. But if I tell you that story 500,000 times, your empathy will begin to fatigue. We can't let that happen. Please don't let your compassion fade as we continue to fight this battle."—Sanjay Gupta, associate professor of neurosurgery, Emory School of Medicine, writes in his CNN Health column The Results Are In
---
Compiled by Deanna Altomara 20C and Roger Slavens. Photos by Emory Photo Video and Getty Images. Design by Elizabeth Hautau Karp.