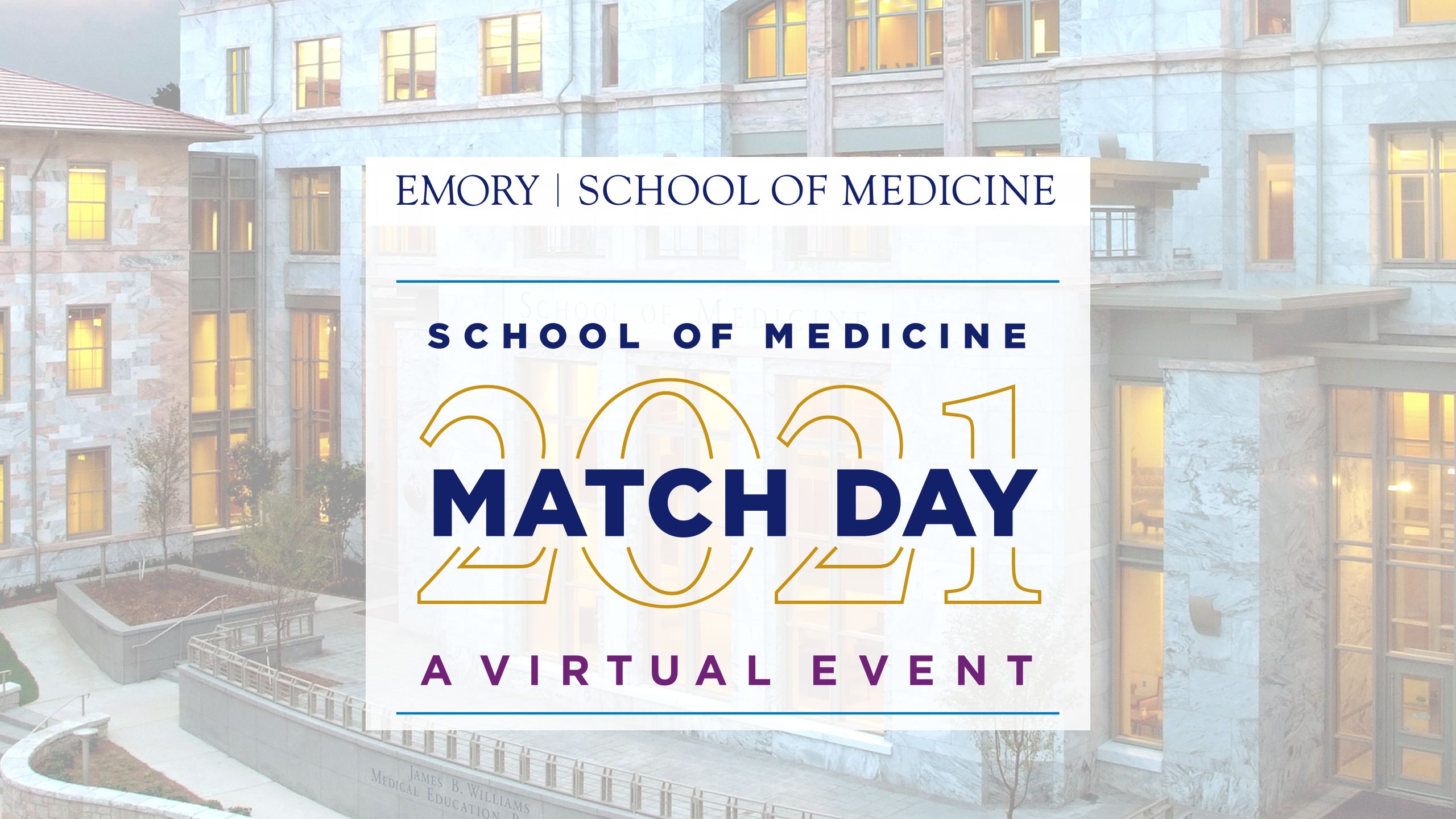 The rush to the table of envelopes was replaced by a special email that hit inboxes promptly at noon— but the excitement was the same as Emory's graduating class of medical students discovered where they would be spending their residencies.
This class started out in the School of Medicine building and classrooms, but its entire fourth year was disrupted by the pandemic. Class members say not being together for their final year was difficult but it also taught them to be resilient.
"I am so proud of the positivity and flexibility my class has exemplified in adapting to virtual residency interviews and a completely changed fourth-year schedule. Not only that, but they have jumped at every opportunity to serve our community and fight injustices at a local and national level."—Class President Lauren Pinion
Some well-worn parts of the Match Day tradition stayed the same: As the clock struck noon on Friday, March 19, 124 Emory medical students received notice of where they will begin their careers as doctors. 
The Emory students were among thousands of graduating medical students receiving positions at U.S. teaching hospitals through the 
National Residency Match Program
 that annually matches students with residency programs. Residents are licensed physicians who care for patients under the supervision of attending physicians.
This year, due to COVID-19, many Match Day celebrations and gatherings were moved online, including Emory's.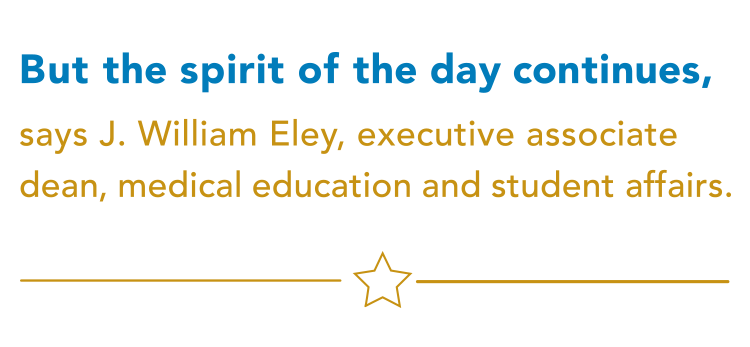 "These are exceptionally stressful times, but we will not be deterred from celebrating the success of your class. The match represents a success for those who have matched, but also the success of the class, the staff and the faculty."—J. William Eley, executive associate dean of medical education and student affairs.
Of the 124 Emory medical students who participated in a match, 33 will spend all or part of their residency training in the state of Georgia, 26 will begin their training at Emory, and 25 will remain at Emory for their entire residency.
In addition to Emory, the students will receive their residency training at other prominent institutions including Duke, Harvard, Johns Hopkins, Northwestern, Mayo Clinic, UC San Francisco, Cleveland Clinic and others.
The specialties chosen most frequently by class members for their residencies were: internal medicine (21), OB-GYN (13), emergency medicine (10), pediatrics (10), orthopedic surgery (10) and surgery (8).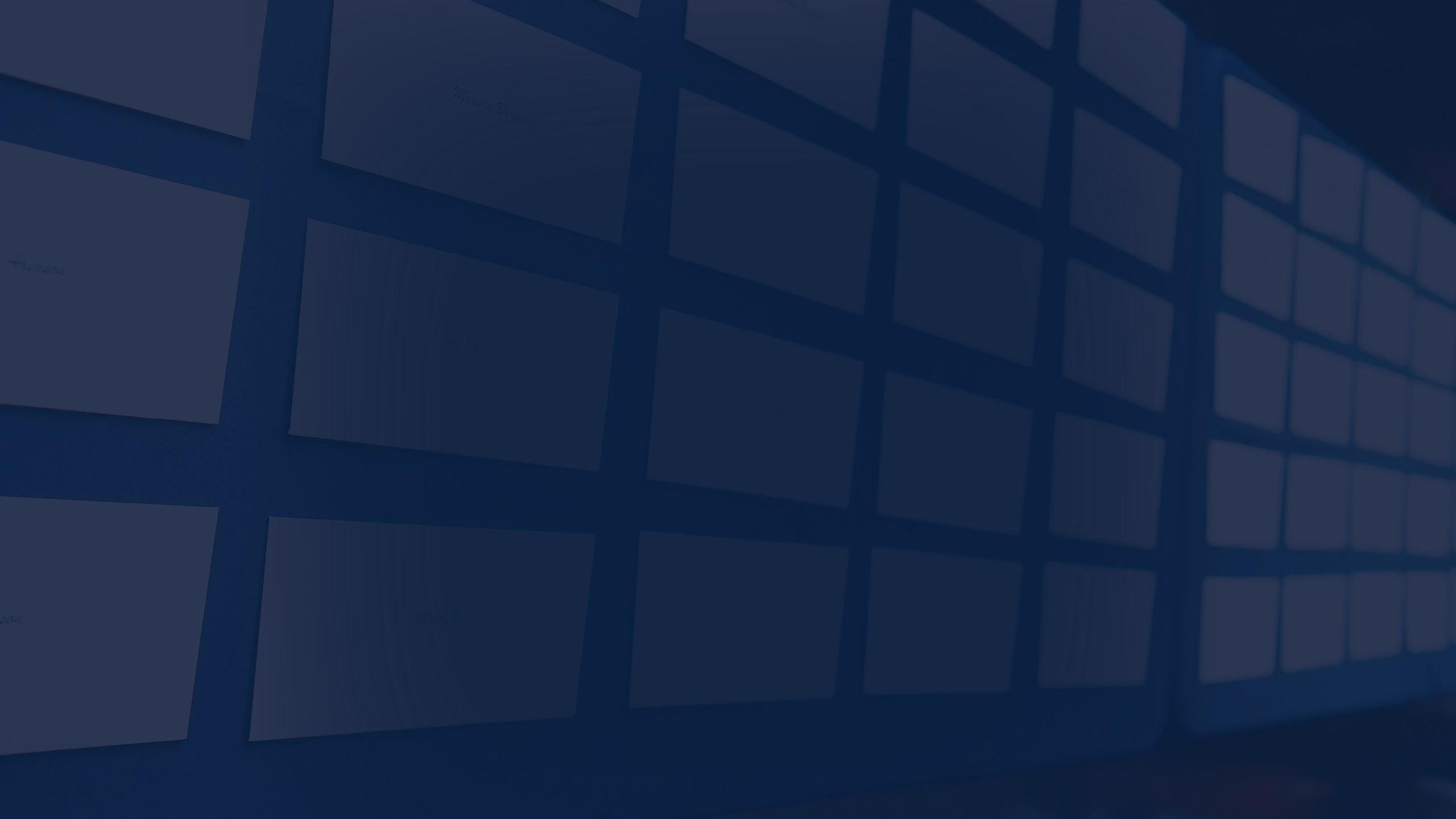 Mapped: Where They Matched
Map Notes:
Click virtual "pin" to view residency details.
To view institutions as a list, click on the icon on the top left of the map.
Addresses for institutions are approximate.
For each institution, the number of residents per specialty is noted.
Where "Transitional Year" is marked, a graduating Emory senior is spending one year at the named institution before moving on to continue a residency at another institution.
Where "PGY2 Program" appears, with specialties and numbers, it indicates Emory graduates who will complete a "Transitional Year" at one institution before arriving for "PGY2" ("Postgraduate Year 2") to complete the rest of their residency.
Map is available full size on Google Maps
Below, a few members of Emory's School of Medicine Class of 2021 share their backgrounds, aspirations, and why they chose Emory for their medical education.

Lauren Pinion: Matched at Duke, Internal Medicine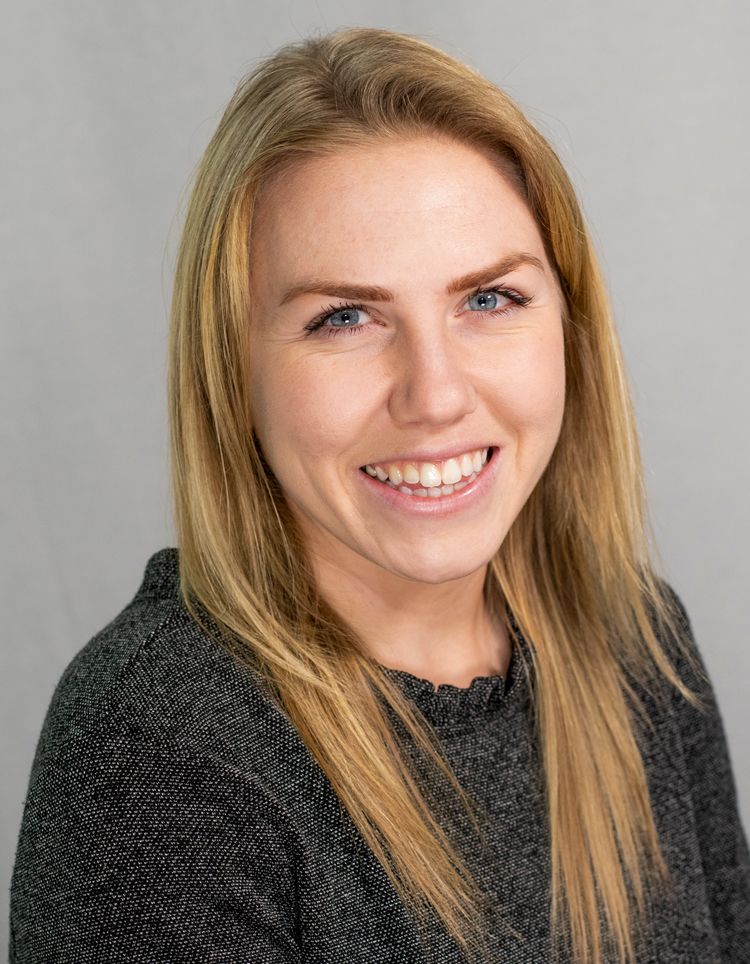 Lauren Pinion was born in Houston, Texas, and grew up in Alpharetta, Georgia. She attended Furman University in Greenville, South Carolina, where she played soccer and studied physics. Her parents instilled a strong curiosity and love of science and math. Optic fiber research in her sophomore year of college made her consider medical school. Her research had a medical application in radiation therapy. She realized she wanted to be the one talking with patients and delivering the technology rather than doing research behind the scenes.
"Having grown up in the Atlanta area, I knew how respected the Emory name was in health care and the importance of Grady Hospital to the city of Atlanta. I was lucky enough to get into my dream school of Emory and ended up going straight into medical school after graduating from undergrad."  
Pinion applied to internal medicine (IM) residency programs with the plan of pursuing a career in academic hospital medicine. "I am thankful to have had the chance to interview at many wonderful residency programs and meet some amazing faculty and program directors along the way," she says.
Pinion experienced firsthand the high-level investment Emory faculty give while teaching residents. The unique diversity of training environments stood out, between the public safety-net hospital of Grady and the Atlanta VA Medical Center, Emory Midtown Hospital, and Emory University Hospital. "Dr. Karen Law (of the J. Willis Hurst Internal Medicine Residency Program in Emory's Department of Medicine) is an outstanding program director who truly cares about the well-being and professional development of residents," Pinion says. "I also believe the Emory IM program does not just espouse diversity and inclusion as values, but puts them into practice through their leadership and what they focus on in didactic sessions."
Pinion was elected class president at the beginning of her M1 year and says she is extremely humbled to have served and trained alongside this bright and talented group. Her peers have left a lasting impression. "We have gone through so much together as a class – from the lows of the anatomy lab to the highs of seeing our first patients in the hospital," she says. "I am so excited to see what the match holds for them and what incredible things they go on to accomplish in their careers."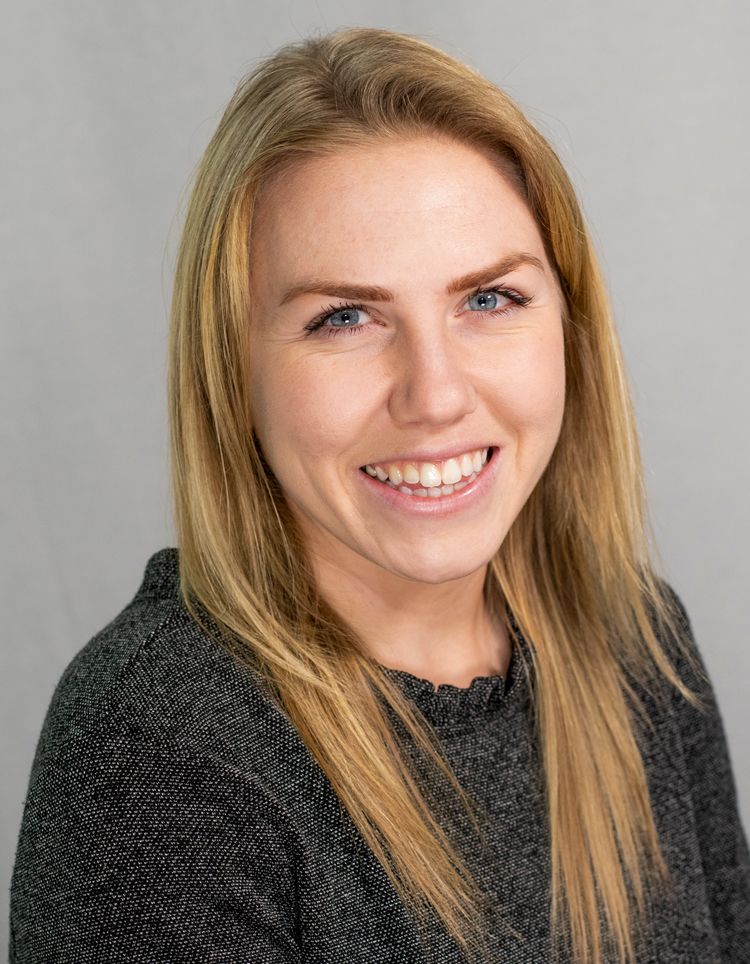 Emory President Gregory L. Fenves congratulates medical students on Match Day.
Emory President Gregory L. Fenves congratulates medical students on Match Day.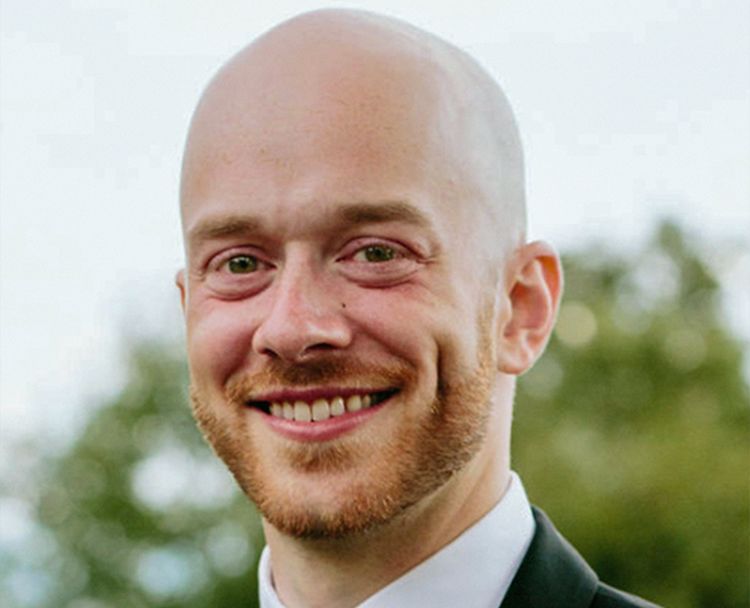 Samuel Broida: Matched at Mayo Clinic, Orthopedic Surgery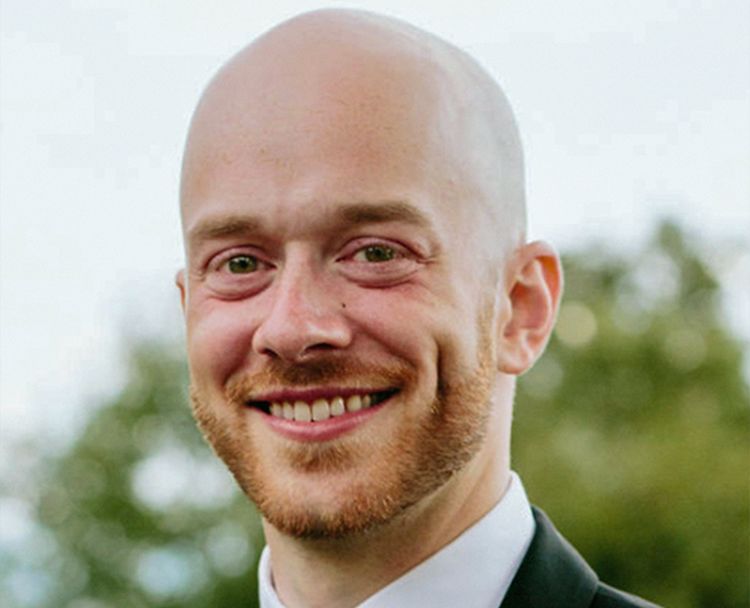 Samuel Broida is from Cleveland, Ohio, and moved to Atlanta to attend Emory College of Arts and Sciences, where he played lacrosse and majored in physics and neuroscience. He worked as a medical scribe and researcher for a few years before deciding to attend Emory School of Medicine. "It's a great school with wonderful faculty, a huge network of hospitals and facilities and so many opportunities beyond the mandatory part of the curriculum."  
Broida has a deep interest in global health and has been on international medical trips to Honduras, Puerto Rico and Peru before and during medical school. Through his membership in the Emory Global Perioperative Alliance, he also presented "From Political Unrest to Pandemic: The Emory Global Perioperative Alliance Prevails," during an Emory Department of Surgery Grand Rounds.
"Atlanta has huge immigrant and refugee populations, which made for some awesome volunteer opportunities – I even got to start the Physicians for Human Rights Asylum Clinic, a specialized clinic for asylum seekers, with a classmate."
Broida plans on pursuing research in artificial intelligence within orthopedics, and worked at the Cognitive Optimization and Relational (CORE) Robotics Lab at Georgia Tech throughout medical school and intensely during his Discovery Phase. His specialty is orthopedic surgery, with plans to pursue orthopedic oncology, which requires a five-year orthopedic surgery residency followed by a shorter fellowship with orthopedic oncology.
Finishing medical school during a pandemic, he says, was just another challenge he and his classmates faced head-on. "Part of being a medical student is being able to adapt quickly to new settings and uncomfortable situations. The pandemic was disruptive initially, but students seem to have adapted pretty well – with a huge amount of help and hard work from the administration," he says.
"Match Day is a celebration of hard work and excitement for the future," he says. "I've made a lot of lasting memories with lifelong friends I've gained during medical school. I've got plenty of good stories, mostly about gaffes or stupid things I managed to do while on clinical rotations. My advice to anyone entering medical school: jump at opportunities and don't be too hard on yourself."
Christian Freeman: Matched at UCSF, OB-GYN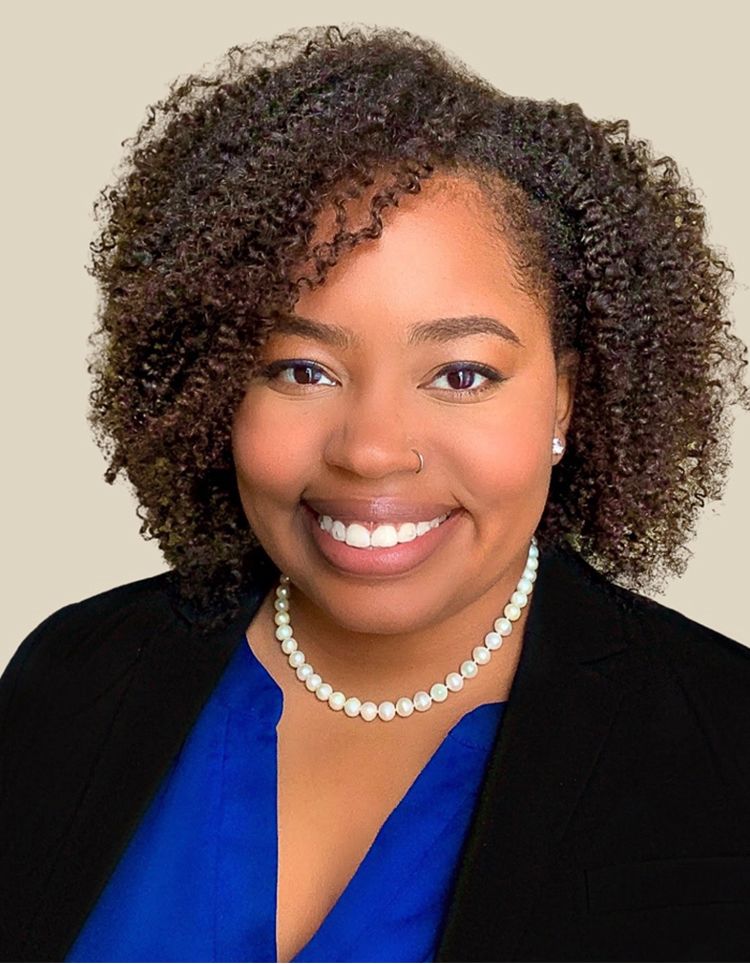 Christian Freeman is from Memphis, Tennessee, and graduated from Washington University in St. Louis in 2015. She worked as a high school science teacher through Teach for America and taught in her hometown for two years. She matriculated into Emory School of Medicine in 2017.
Freeman will continue her training in obstetrics and gynecology. Matching somewhere that values equity and inclusion, reproductive justice and providing comprehensive reproductive health care is important to her. "I really enjoyed my OB-GYN experiences with Emory as a medical student," she says. "Many of my mentors and biggest supporters are faculty here."
During her time at Emory, she served on the Student National Medical Association (SNMA) and was elected president in her first year. The Emory SNMA is committed to supporting current and future underrepresented minority medical students, addressing the needs of underserved communities and increasing the number of clinically excellent, culturally competent and socially conscious physicians.
In 2018, Freeman received the Emerging Scholars Award, the highest honor presented to students by the National Medical Association. The award is given to two African American medical students who have demonstrated outstanding academic achievement, leadership and potential for distinguished contributions to medicine.
Freeman says the Emory Chapter SNMA "worked very closely with the School of Medicine Office of Admissions and Office of Multicultural Affairs to recruit one of the largest cohorts of underrepresented minority medical students at that time. These efforts have been sustained over the past few years, with 41 underrepresented minority medical students in the current first-year class."
Last year, Freeman served as SNMA mentorship chair and worked with Dr. Tracey Henry to establish the Emory EMPACT Mentoring program for underrepresented minority medical students. Throughout medical school, she has also been involved with the Student Subcommittee of the Executive Curriculum Committee, serving as chair this year.
"We have promoted incredible student curricular proposals this year including wellness half-days for clinical students and the establishment of the new curricular thread for Diversity, Equity, Inclusion and Racial Advocacy."
Freeman also served as a curriculum coordinator for Emory Pipeline Collaborative, a comprehensive three-year program of learning, mentoring, college preparation and health careers exposure activities to prepare high school students for entry into health professions.
Her favorite memories and experiences all surround the fantastic patients she's cared for at Grady Memorial Hospital. "I completed over 75% of my clerkships at Grady and got to build great relationships with my patients, their families and hospital staff. There's no place like Grady! #GradyMadeEmoryProud," she says.
Freeman says her class did not want to experience Match Day virtually but that of course, safety is the number one priority. "We are the first class to have our entire fourth-year experience disrupted due to COVID-19, and hopefully we are the last to experience this," she says. "Our fourth year was supposed to be a time full of travel and making memories with our classmates before we (possibly) part ways. That experience has been taken from us and it's hard, honestly. I want to see my classmates open their envelopes and cheer with excitement when they see where they matched. We won't get to do that this year. We have been apart for over a year now and there's not really a light at the end of the tunnel. It's very isolating, but I am excited for all of the social media posts and announcements!"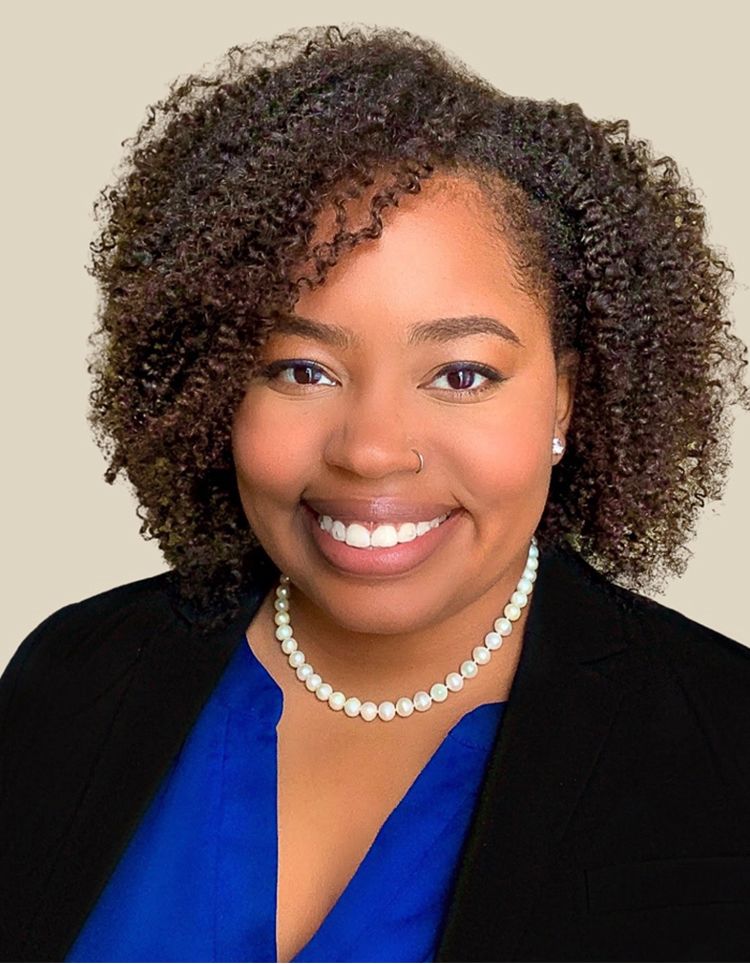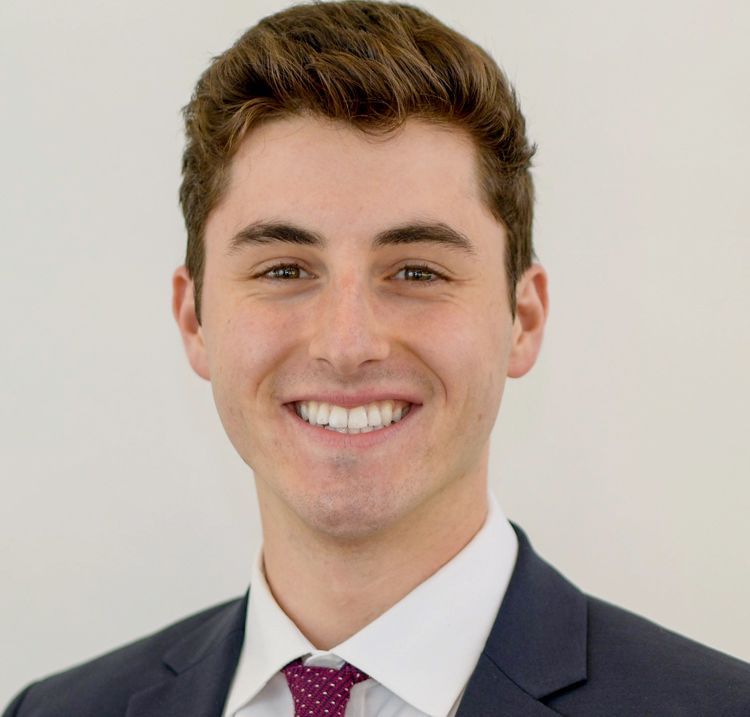 Benjamin Meyer: Matched at Bascom Palmer Eye Institute at the University of Miami/Jackson Memorial Hospital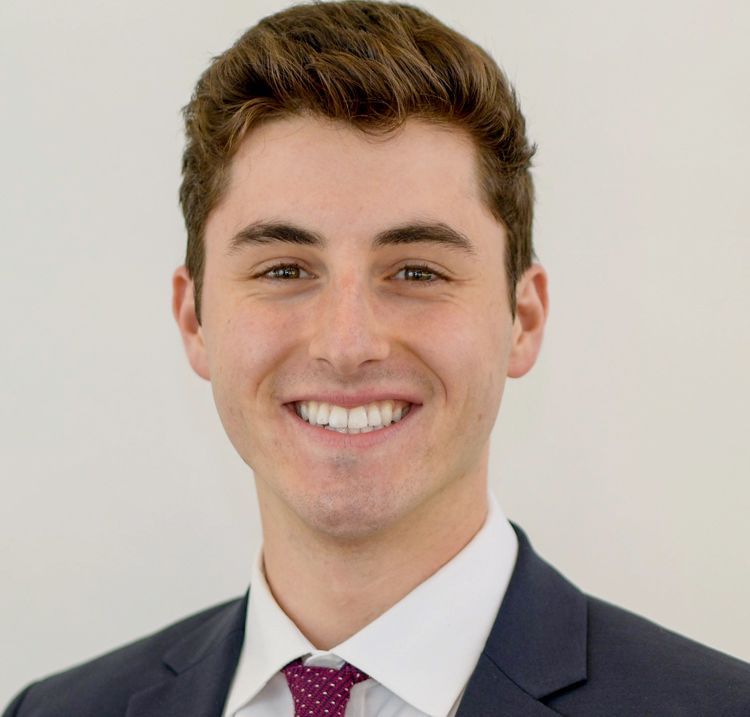 Benjamin Meyer was born and raised in Rochester, Minnesota, alongside five siblings and four dogs. With two parents as physicians in the neurosciences, "we were exposed to medicine very early on. I remember we would all be playing together while my parents were watching and discussing videos of brain surgery."
Meyer went to Yale University for his undergraduate degree, graduating in 2016 with a degree in molecular, cellular and developmental biology.
Having never ventured to the South before, Meyer did not foresee living in Georgia until he interviewed at Emory. "Immediately, Emory felt like home," he says. "The nurturing environment was so genuine and palpable, and the clinical training afforded was unparalleled. It was a place where I could openly be part of the LGBTQ+ community and be embraced for it. I knew I would be lucky to be accepted to Emory School of Medicine." Meyer was overjoyed to receive a Robert W. Woodruff Fellowship and make Atlanta his new home.
Some of Meyer's highlights from his time at the School of Medicine were his clinical rotations at Grady Memorial Hospital.
"Training at Grady has been one of the most impactful, humbling and instrumental experiences in my life. It has instilled in me a deep desire to serve the community, many of whom are often disenfranchised and vulnerable to structural and systemic inequalities. To be a part of these patients' care is an honor."
These experiences solidified his desire to pursue residency in a large public hospital setting, thereby continuing to provide care for those who might not otherwise receive it.
While at Emory, Meyer discovered the field of ophthalmology and was drawn toward its combination of medicine and surgery. He decided to pursue an additional year of research for his fourth year Discovery Phase project to focus on neuro-ophthalmology.
"I was fortunate to find the most amazing and inspiring mentors! Drs. Nancy Newman and Valérie Biousse are not only globally recognized leaders in the field but are also incredibly kind and supportive," he says. "Without hesitation they adopted me into their Emory neuro-ophthalmology family, and my personal and professional life will be forever enriched because of them. I feel so lucky to call them mentors and friends."
Meyer's research projects focused on studying the role of artificial intelligence in detecting optic nerve abnormalities, and he championed a large prospective study comparing brain MRI findings to ocular fundus photographs.
Over his time in medical school, Meyer also served on the Student Advisory Board for EmoryDOCS (Development of Careers and Specialty Choice), career advising for medical students; served as an instructor for the Emory Continuing Education course, Medical Humanities: Expressing Health Through the Liberal Arts; and helped create, curate and review residency education COVID-19 infographics.
Ophthalmology participates in an early match announced in February. Meyer loved Bascom Palmer Eye Institute at the University of Miami/Jackson Memorial Hospital during his interview cycle, and he was elated to match at his first choice.
"I am beyond humbled to be attending such a collegial, strong and historied program for residency," he says. "It feels like a dream come true! I cannot wait to learn how to competently care for Miami's underserved neighborhoods and join this amazing community of ophthalmologists."

The following photos were provided by Class of 2021 medical students to highlight favorite memories. Most shots were taken before the onset of masking and social distancing requirements.


#EmoryMatchDay Social Media