Emory celebrates the stellar admitted Class of 2025, drawn from the largest and most diverse applicant pool in the university's history. College fairs in the gym. School visits from admission counselors. Maybe a road trip to tour campuses.
A year into the COVID-19 pandemic, the typical process of applying to college has been dramatically altered. Yet the excitement — for both high school seniors and the admission staff who review their applications — remains the same, with the added anticipation of returning to in-person learning as part of a dynamic campus community.
On March 24, Emory offered admission to the final group of first-year students invited to join the undergraduate Class of 2025, those who applied under the Regular Decision admission plan.
Emory received a record-setting 33,780 undergraduate applications this year, up 18% from the previous year and up 67% from five years ago. This is the largest applicant pool in the university's history. Emory continues to be a top choice for students from around the world who want a liberal arts education in the thriving cultural capital of Atlanta.
In total, Emory admitted 6,892 students to the Class of 2025. Some 4,343 were offered admission to Emory College of Arts and Sciences, and 4,278 were offered admission to Oxford College.
The university is excited to see so much talent in a year where so many students and schools continued to experience a mix of virtual, hybrid or face-to-face contexts.
---
"The students admitted to Emory's Class of 2025 have demonstrated tremendous promise — they are among the most talented young people from around the world. These students, identified from our largest, most diverse applicant pool ever, have shown that they are committed to learning and growth — even as they persevered through the pandemic, which dramatically changed their high school years. I'm excited to see these extraordinary students join the Emory community."
---
Applicants to Emory University choose to apply to Emory College, Oxford College or both. For the Class of 2025, 59% applied to both colleges, a growing trend in recent years.
Each location offers a unique learning environment. The Atlanta campus is home to Emory College, plus Emory's graduate and professional schools. Oxford College, located 38 miles (61 km) east of Atlanta, consists solely of first- and second-year students. The Oxford campus offers a close-knit and highly engaged community of students and faculty for the first two years of the undergraduate college experience.
After completing two years at Oxford, students continue to the Atlanta campus, where they enter Emory College, apply to the Goizueta Business School or transition into the Nell Hodgson Woodruff School of Nursing.
"As Emory prepares for a full return to our campuses in the fall, we are thrilled to invite these accomplished students to join our robust, vibrant community of engaged learners," says Jan Love, interim provost and executive vice president for academic affairs. "We are inspired by the curiosity and the compassion they have shown through their accomplishments, activities and essays, and we look forward to supporting them as they start their college journeys."
---
---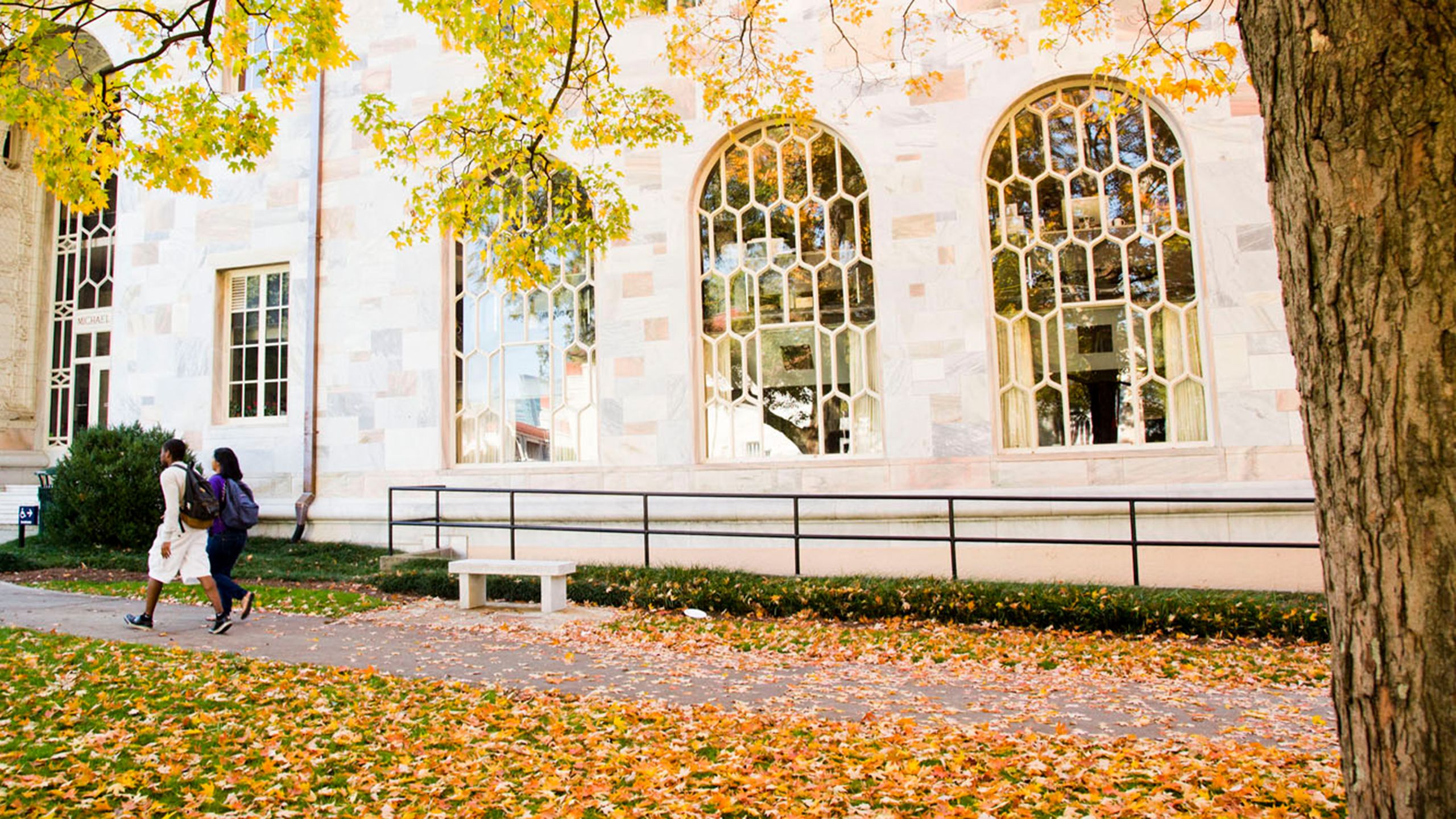 Most Diverse Applicant Pool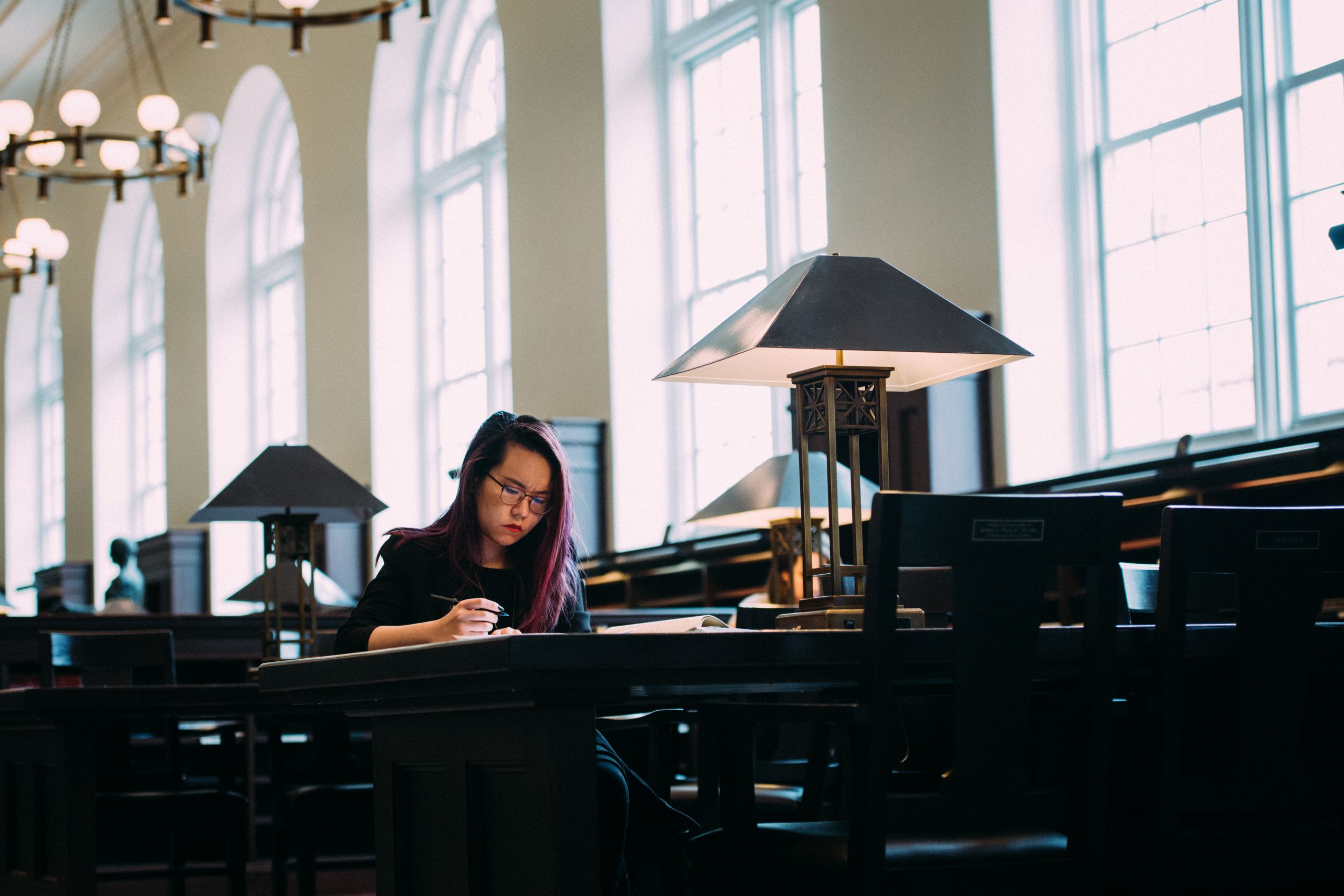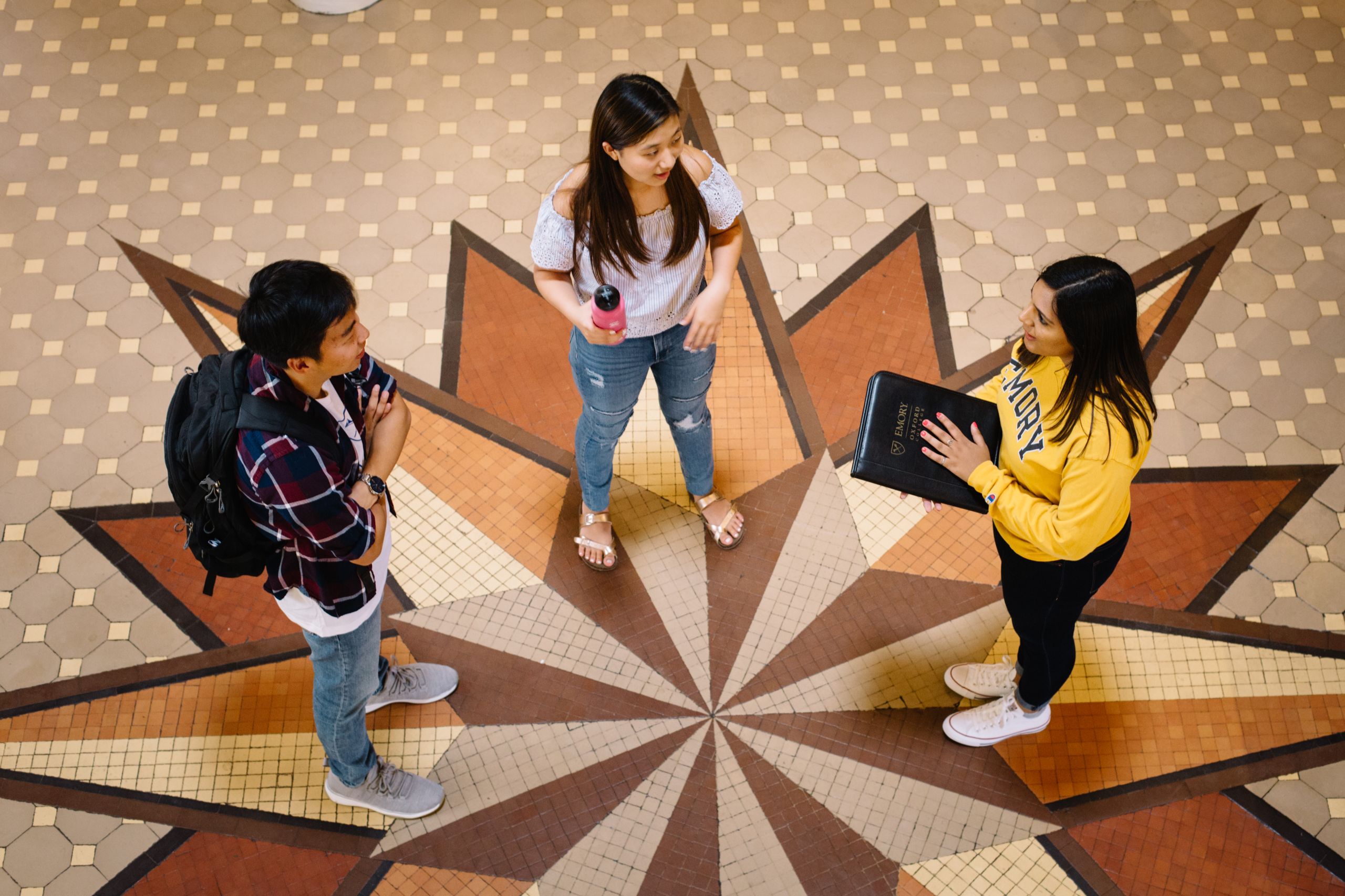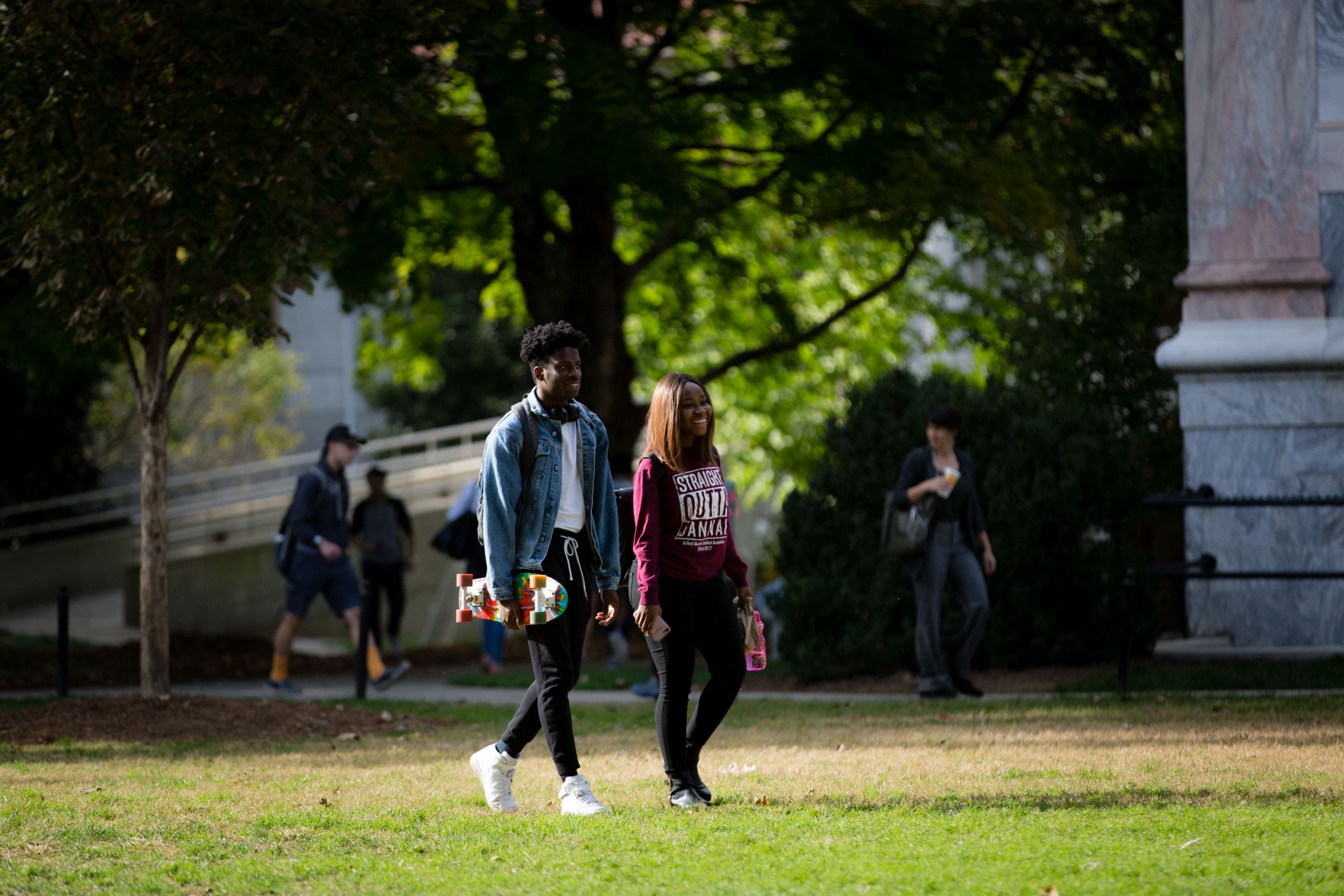 Item 1 of 3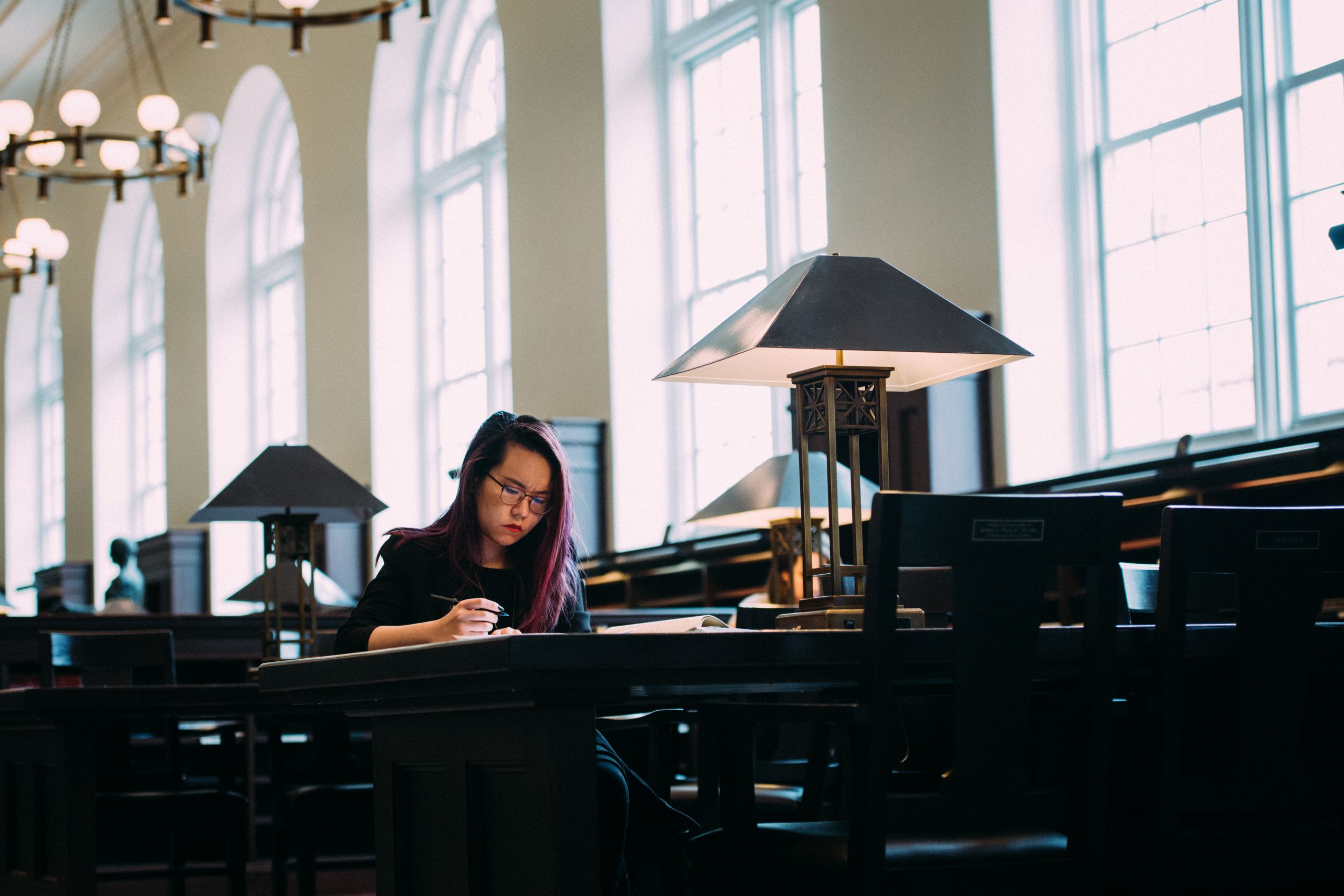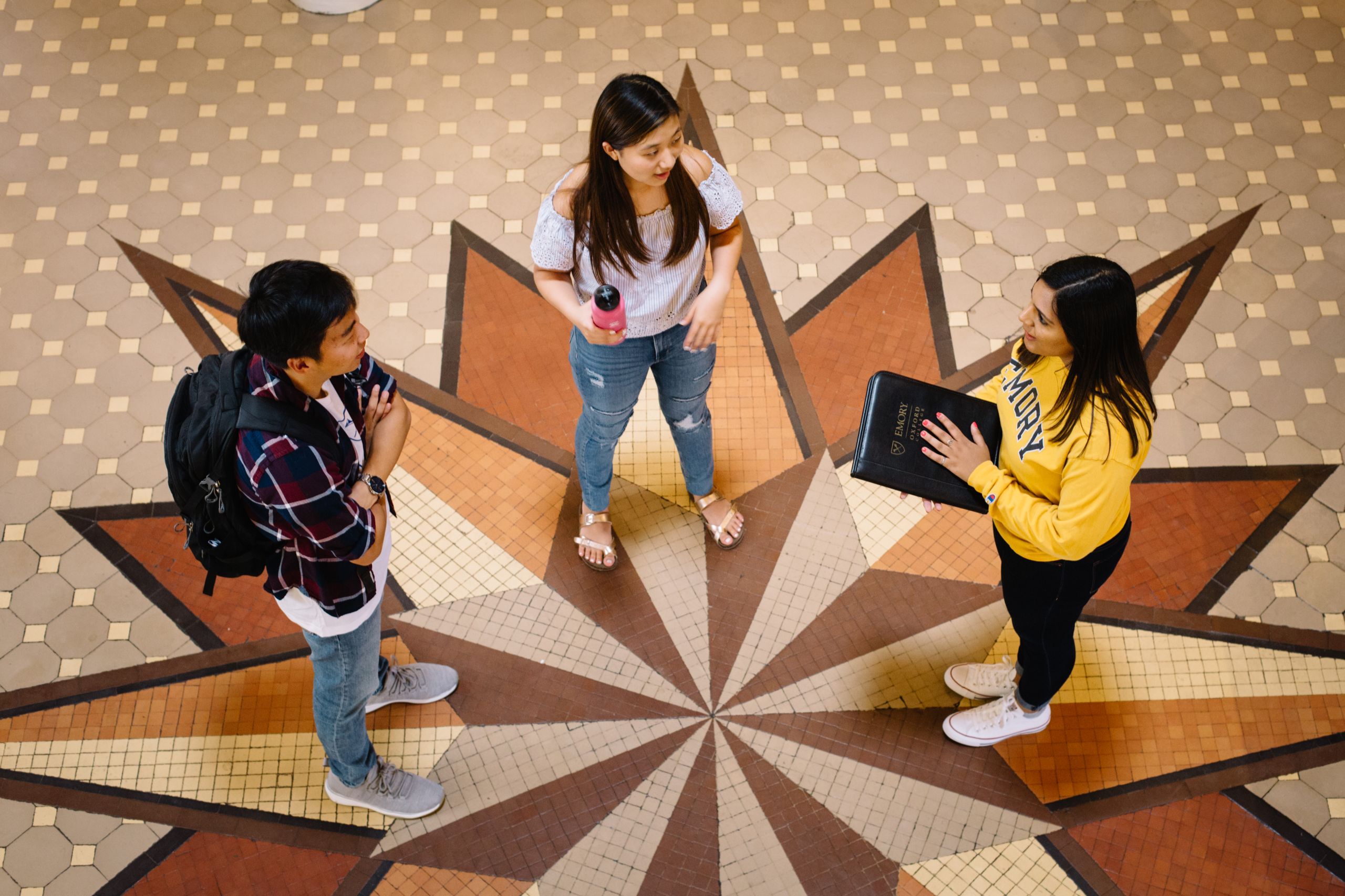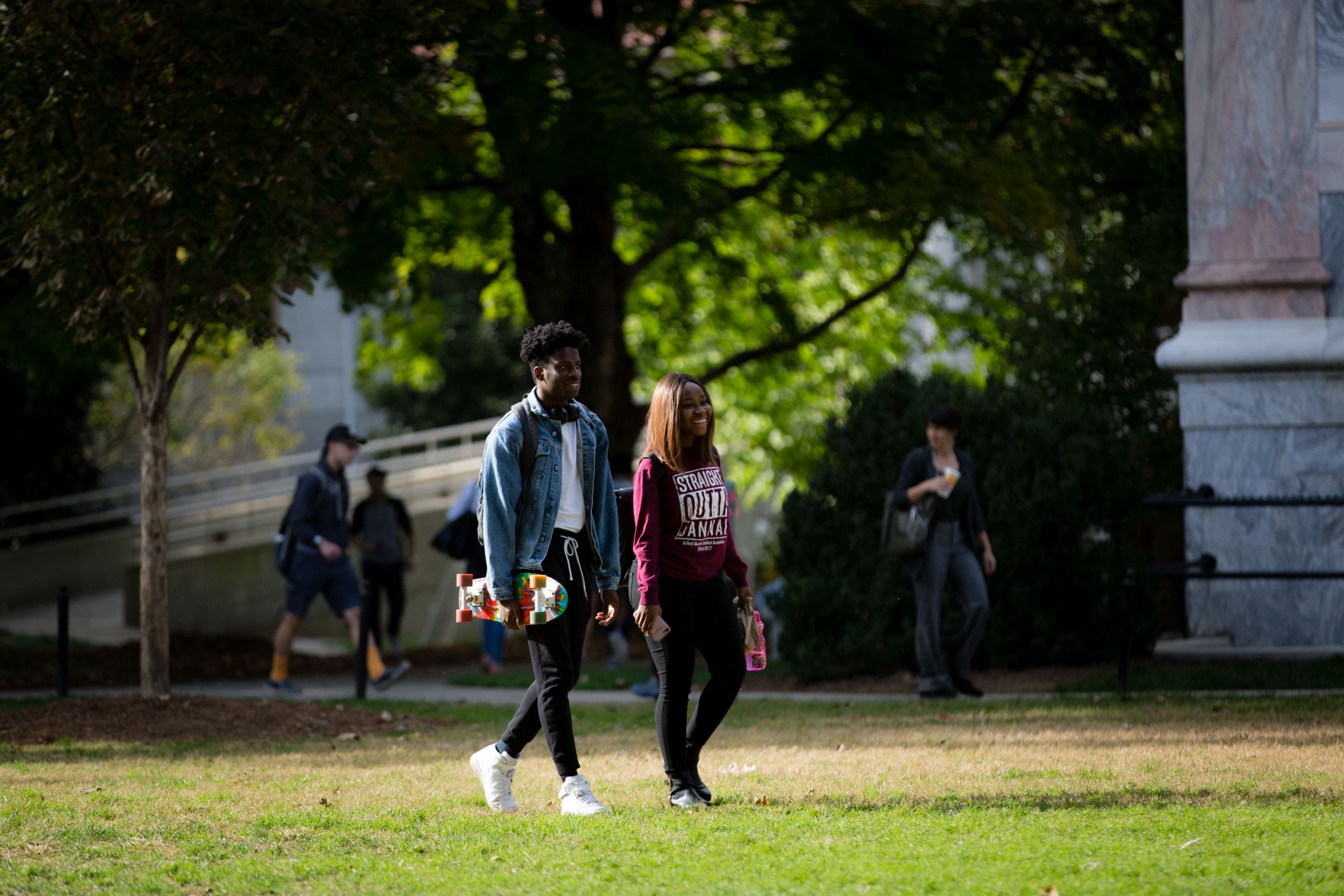 Typically, Emory's undergraduate applications may shift 2-8% in any given year. To see a shift of 18% is likely a result of the pandemic and of changes the university made to its application requirements, namely, that applicants did not have to submit SAT/ACT scores if they chose not to.
This move to being test optional was announced last summer because the availability of SAT and ACT tests was so limited due to the pandemic. A benefit of the policy was not only an increase in the number of students who applied, but also the diversity of the students who applied.
Emory received significantly more applications from:
Students from historically under-represented backgrounds
First-generation college students (The student does not have a parent who ever attended a four-year college.)
Students who are the first in their family to live and go to school in the United States
Undocumented students and DACA students
Students from families with fewer financial resources
Students living in Georgia and the Southeast
"In a year of focus on issues of access and equity, where the nation — and the world — grappled with the harsh realities of racism, we celebrate that, in some small way, Emory can and will contribute to positive change," says John Latting, associate vice provost and dean of admission.
Kelley Lips, assistant vice provost and dean of Oxford enrollment, agrees. "Emory continues to be an inclusive community that celebrates diversity and difference," she says. "The students we've admitted are eager to forge their own paths and use their education to implement the change that our society needs."
Overall, 31% of students admitted to the Class of 2025 chose not to submit SAT or ACT scores.
---
---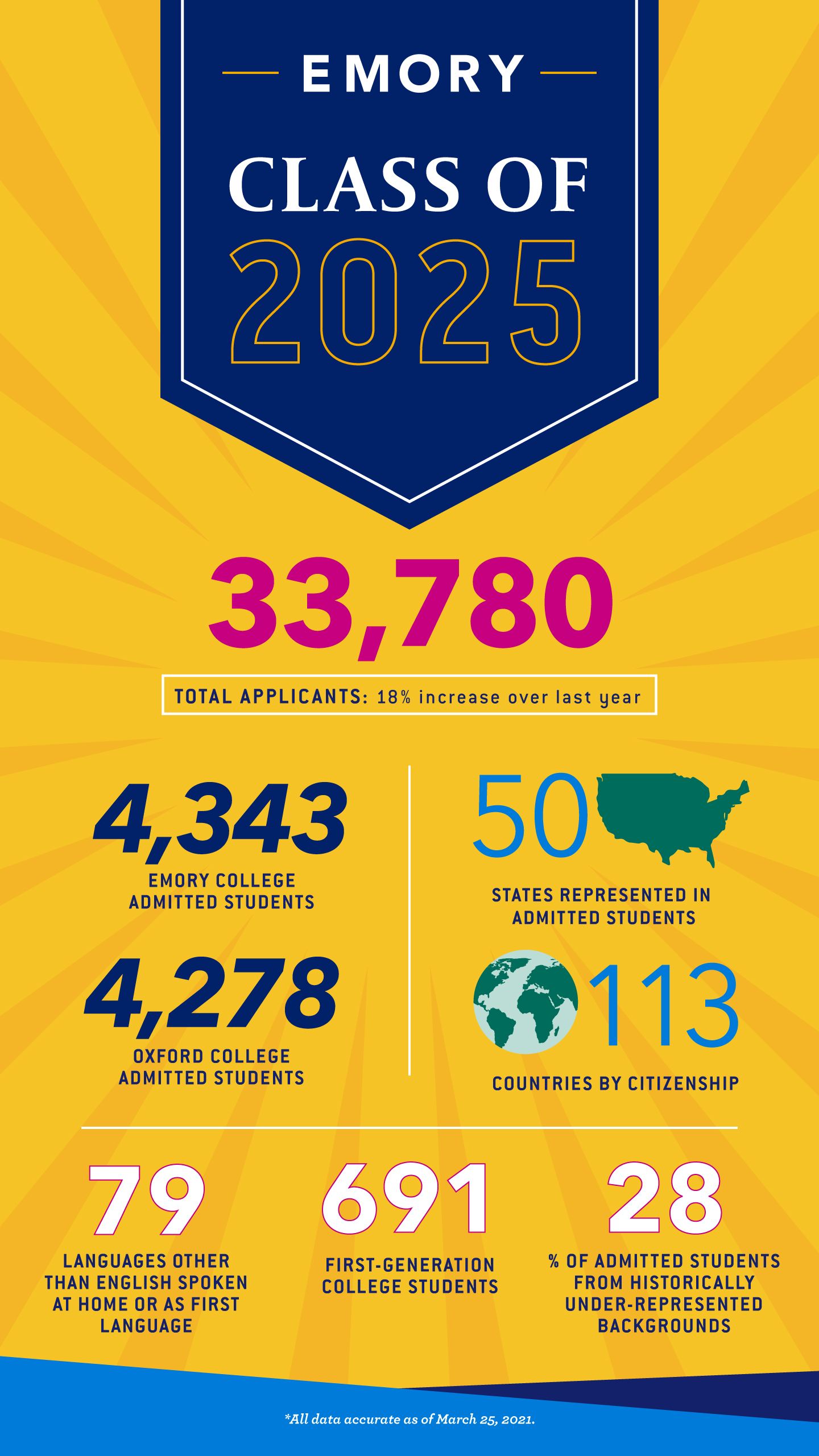 How Applications Were Reviewed This Year When Emory's admission counselors review applications, they look for students who can take advantage of the rigor, level and pace of education that the university offers. A key factor is whether students made the most of their opportunities in high school, such as taking the most rigorous courses offered by their schools.
Overall, they are looking for students who exhibit true curiosity in learning, as well as deep enthusiasm for exploring pursuits outside of the classroom that interest them. This can include anything from the arts to athletics, community service to research, social activism to economic development.
Students and families experienced immense change over the last year, both inside and outside of the school environment. As a staff, the Office of Admission worked intentionally to understand the pressures and changes applicants faced and incorporate that context into the application review process.
Within the academic life of students, here are just a few of the changes a student may have experienced:
Pass/Fail grades last spring: Many schools around the world went to a "pass/fail" grading system for the spring semester of the junior year when nearly all schools transitioned to virtual learning. This impacts a student's grade point average (GPA).
Virtual learning this year: For many school communities, virtual or hybrid learning has continued in some form this academic year, changing the nature of how students learn and are tested on their knowledge. This also impacts a student's GPA.
Extracurricular activities and job changes: Many academic competitions, sports tournaments, internships, volunteer opportunities and part-time jobs were cancelled last year and this year or may have only been offered virtually, shifting the traditional activities a student may participate in during their senior year.
Letters of recommendation from teachers: Due to the virtual learning environment, many students shared that their teachers didn't know them as well, not having that face-to-face relationship.
On top of all of these changes for students and their families, the counselors and advisors who review each application continued to work remotely. In a typical year, applications are reviewed by pairs of staff, sitting together in the same office and reviewing the application at the same time, in a process called "Committee-Based Evaluation" (CBE).
This year, the Office of Admission pivoted to reading in CBE remotely, troubleshooting new technology and coordinating schedules with home and health responsibilities.
Notes Latting, "This year's theme has to be summed up as 'adaptation.' We know students had to adapt in order to have a successful year. And our staff had to do the same, learning how to do things that we are so good at in new ways."
---
---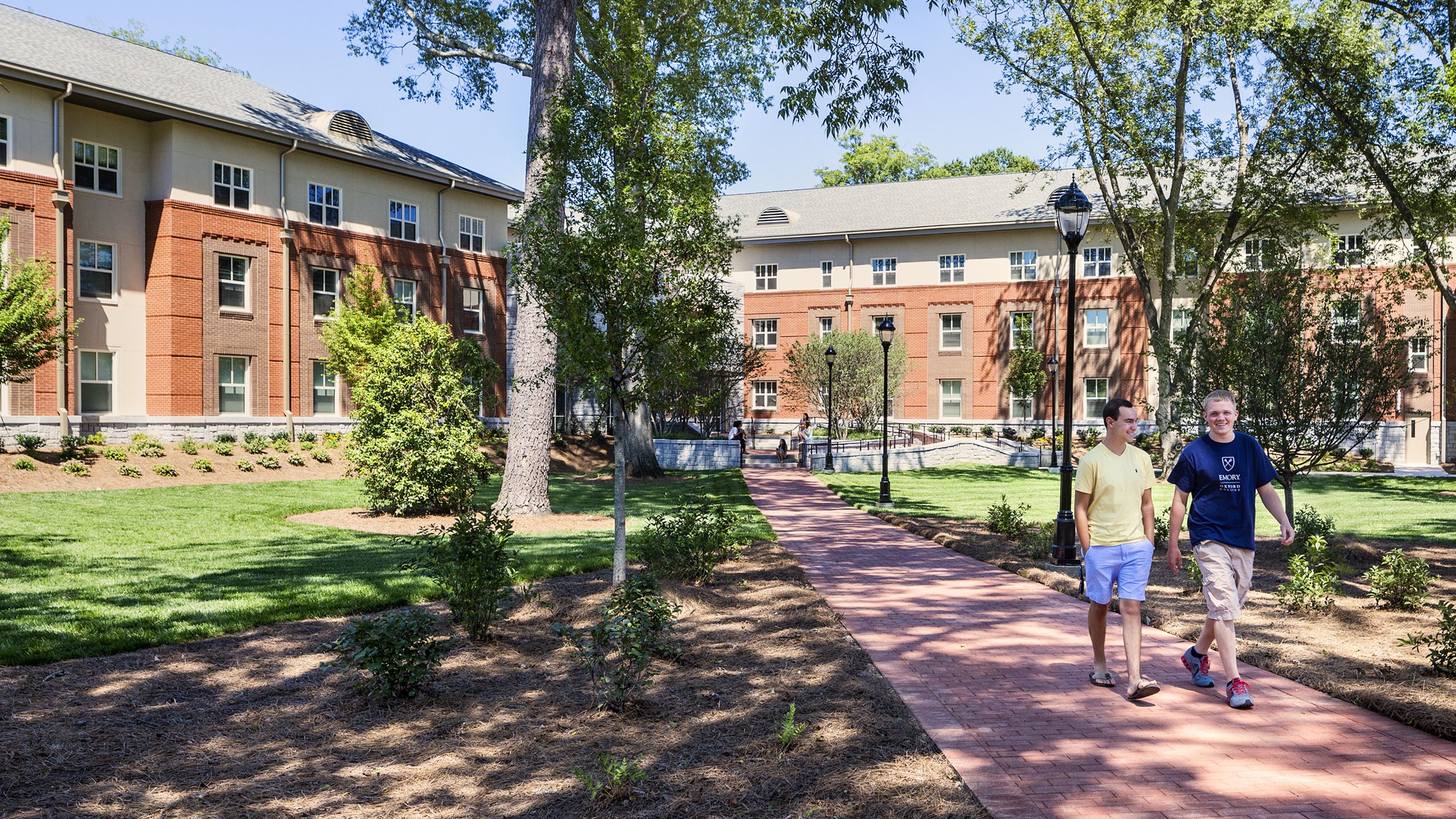 Showcasing the Best of Emory Students admitted in Regular Decision have a choice of many great universities to attend. This is the time of year where thousands of visitors would traditionally flock to campus to experience the vibrancy of the Oxford campus and Atlanta campus.
This year, programming will primarily be virtual for the second spring. Over 50 virtual events are planned to showcase the strengths of the liberal arts, diverse student body, supportive academic community and vibrancy of Atlanta.
The premier virtual events this year are the inaugural President's Signature Series hosted by the Office of Admission in partnership with the Office of the President. Some of the university's premier faculty and thought leaders will host exclusive virtual programs for admitted students and their families, including a time for live questions and answers.
Topics will include:
Social Justice and the Power of Youth with Carol Anderson, Charles Howard Candler Professor and Chair of African American Studies;
Creative Writing and Storytelling with Pulitzer Prize winners Jericho Brown, Charles Howard Candler Professor of English and Creative Writing and creative writing program director, and Hank Klibanoff, professor of practice in English and creative writing;
History, Truth and Evidence with Deborah Lipstadt, Dorot Professor of Modern Jewish History and Holocaust Studies;
Arts and Community with Kevin Karnes, associate dean for the arts and professor of music history; Paul Bhasin, director of orchestral studies; and January LaVoy, assistant professor of theater studies;
Marketplace and the Global Economy with Board of Trustees members and Emory alumni Rick Reider, managing director and head of fixed income alternatives for BlackRock, and Mitchell Tanzmann, founding partner, co-chief executive officer and co-chief investment officer of Central Park Group;
Health Sciences with physicians Nicole Franks, associate professor in the Department of Emergency Medicine; Colleen Kraft, associate professor in the Department of Pathology and Laboratory Medicine; and Nadine Rouphael, professor in the Department of Medicine.
Staff from both campuses and across many divisions look forward to an exciting and busy time of sharing with families in the weeks ahead. The deposit deadline for Regular Decision students is May 1.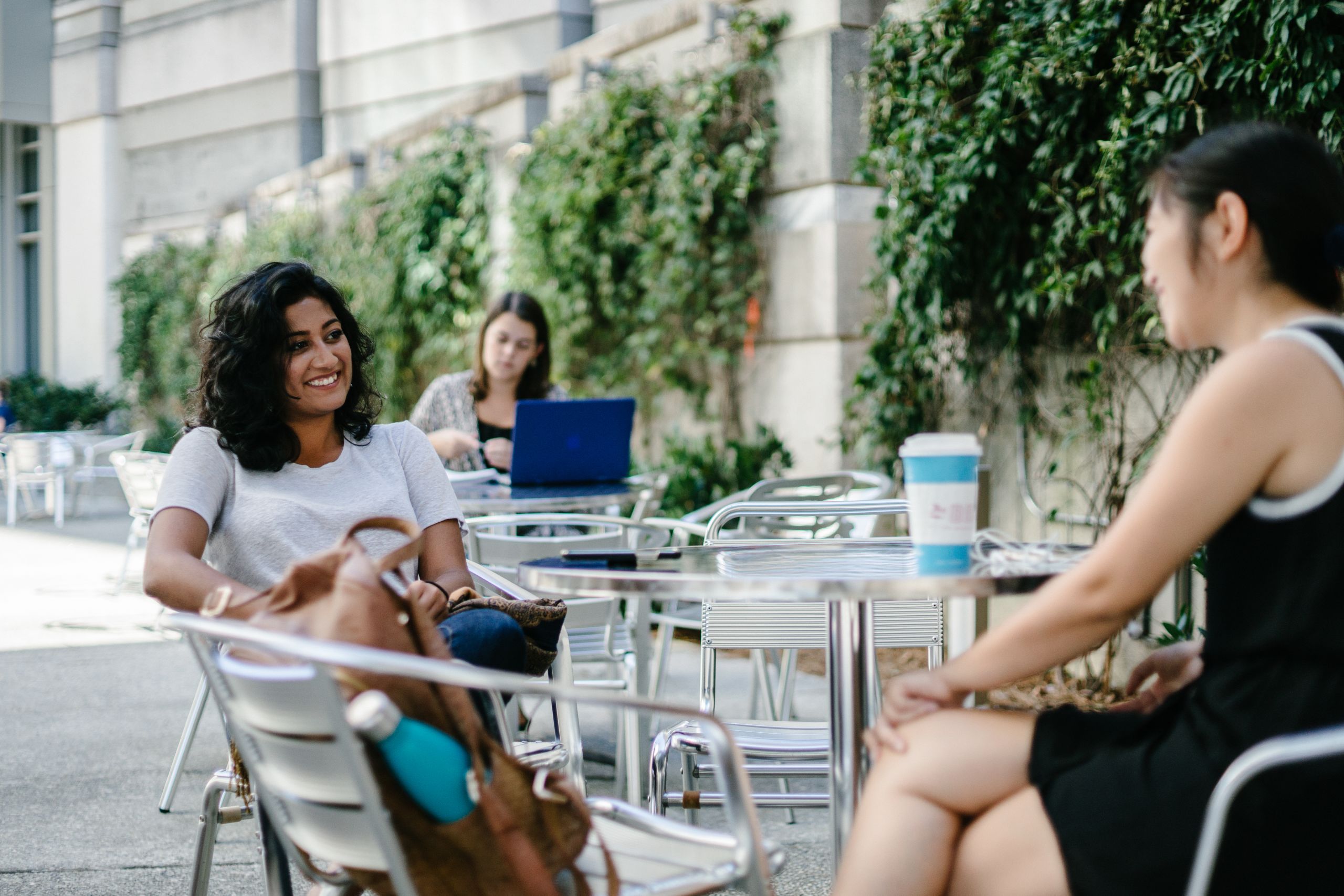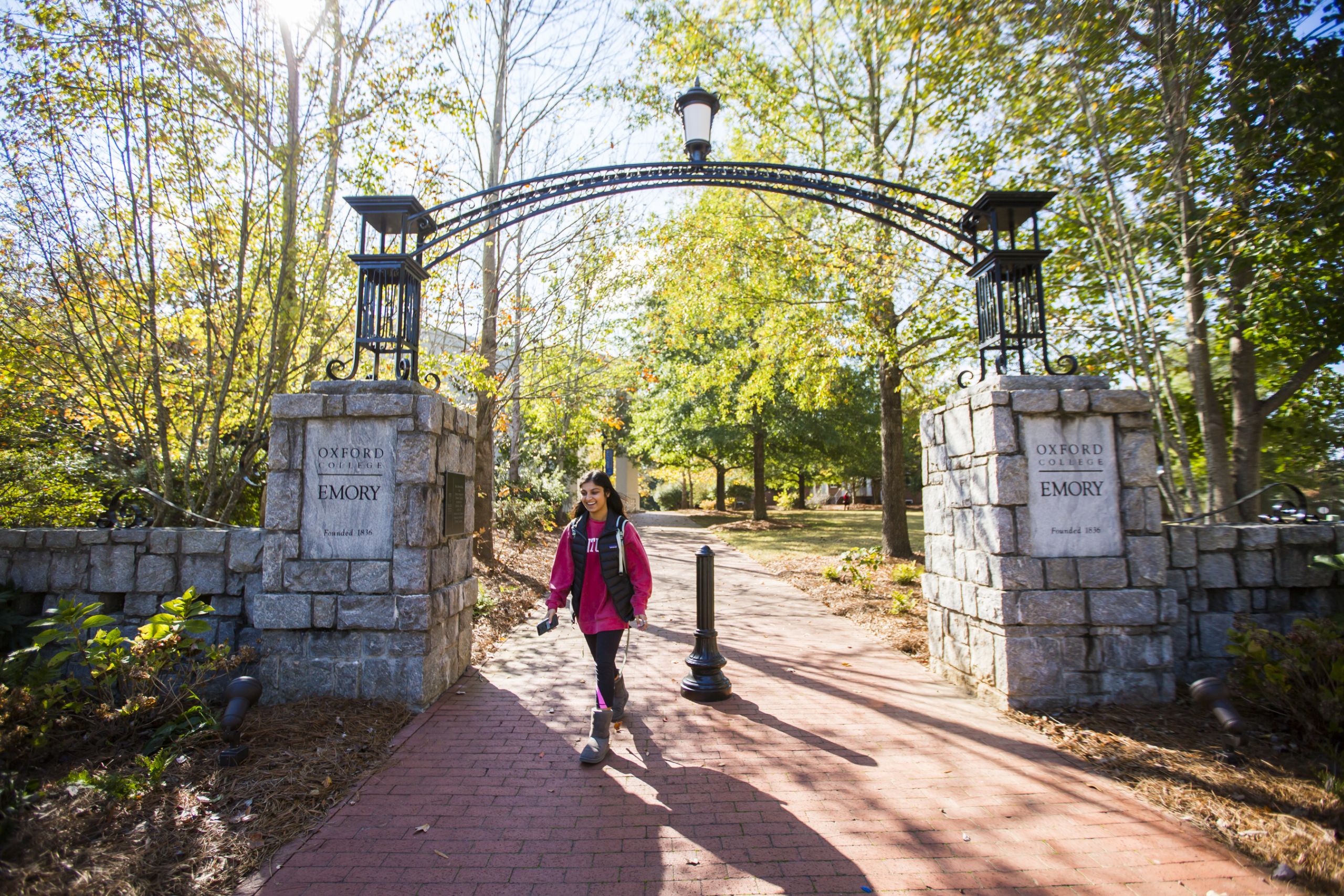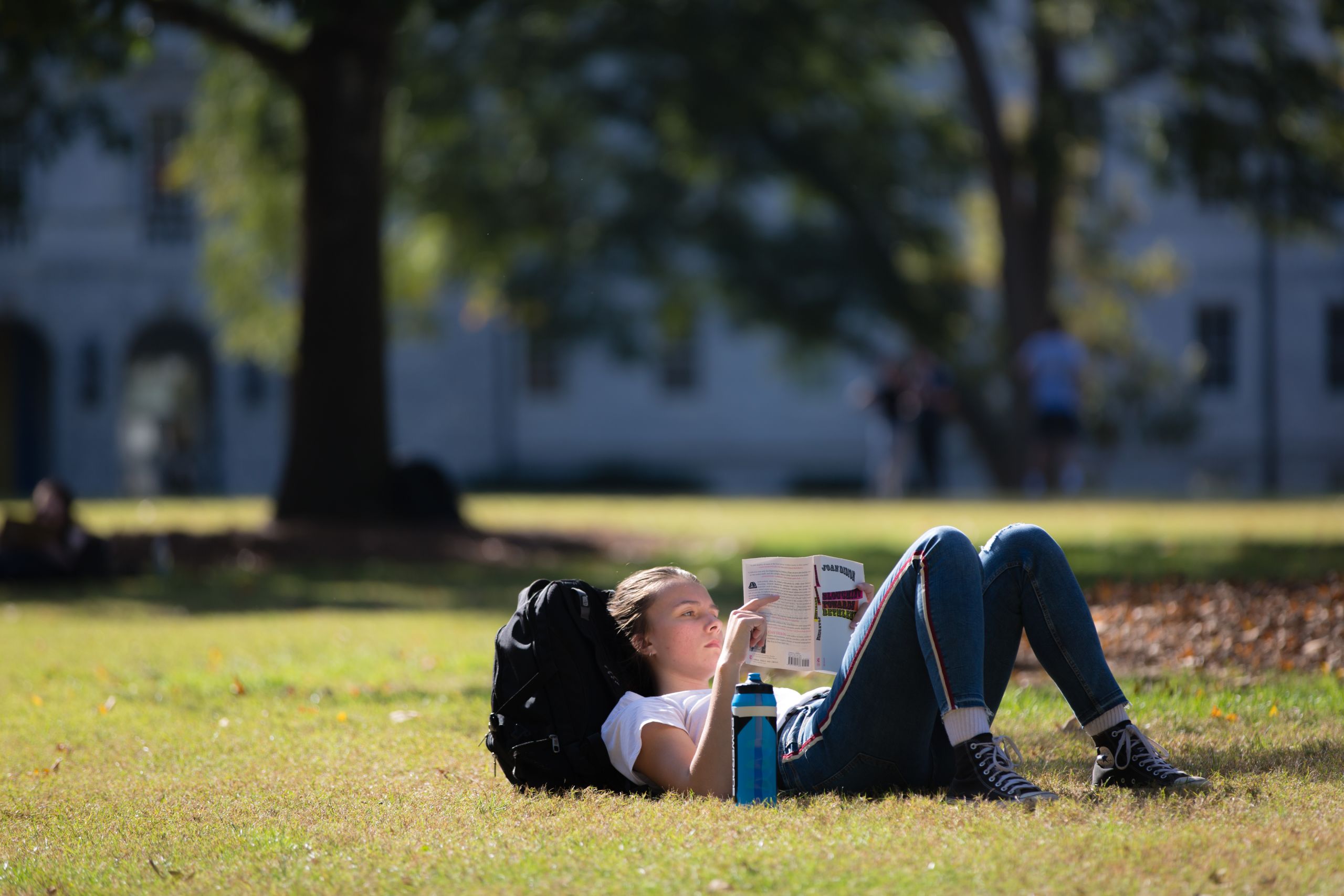 Item 1 of 5