Outstanding Scholars
Emory's new Woodruff Scholars bring intellectual accomplishments and servant leadership to Atlanta and Oxford campuses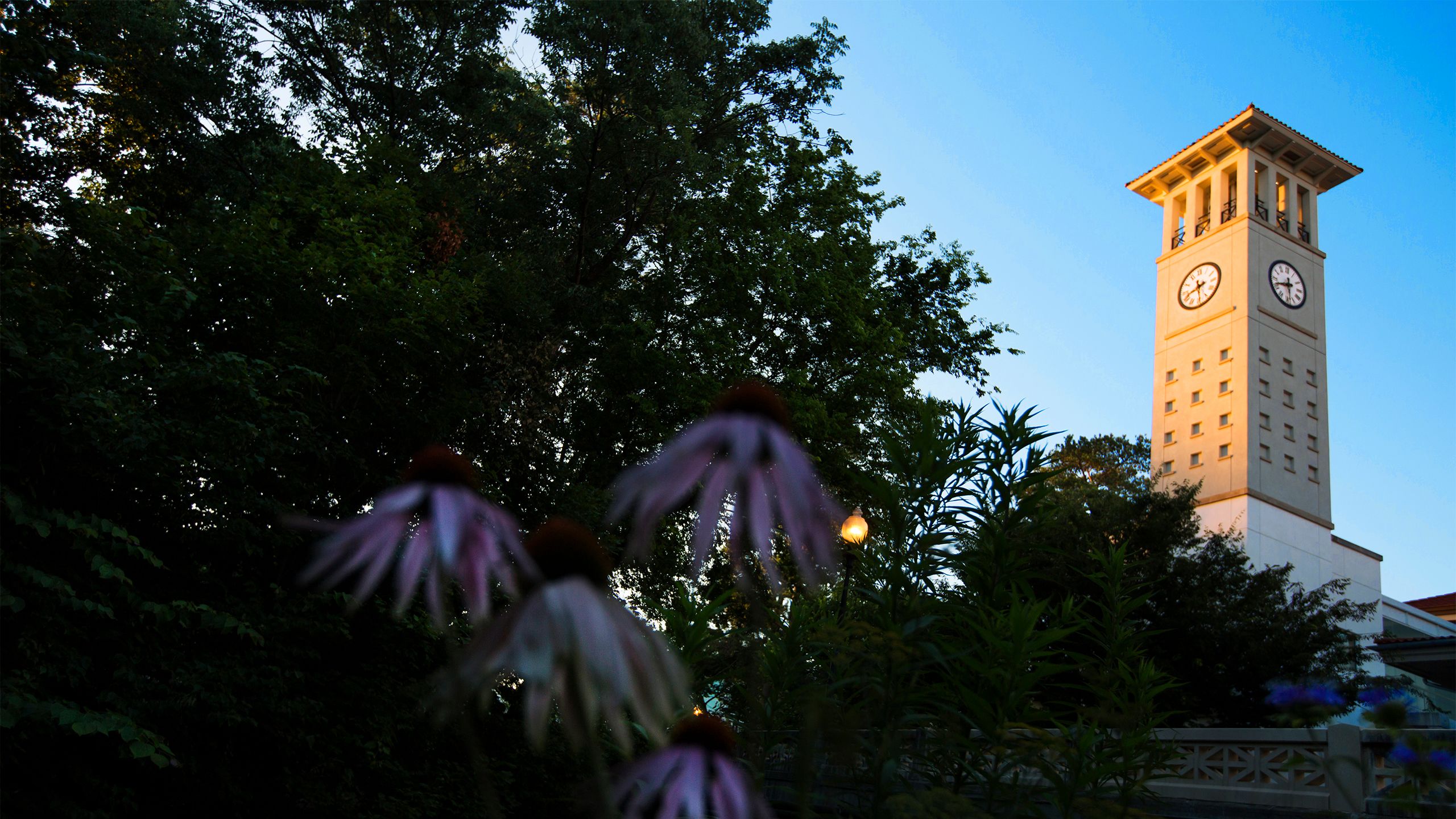 Five nationally ranked high school debaters are among the 29 members of the extraordinary class of Woodruff Scholars joining Emory College of Arts and Sciences and Oxford College this fall.
The cohort also includes two Woodruff Music Scholars, a playwright, a poet, several science researchers, a Woodruff MLK Scholar selected from Atlanta Public Schools and a community leader who launched a nonprofit to support veterans.
Like the previous 791 undergraduate recipients of the Robert W. Woodruff Scholarship over almost four decades, these scholars have demonstrated the breadth of academic achievement, leadership and community service that makes them a prime fit for Emory's focus on liberal arts excellence and research.
"We are very excited to have you here, and you are going to contribute as much to Emory as I know and expect that you will learn from Emory," President Gregory L. Fenves told the scholars in an Aug. 24 meeting via Zoom.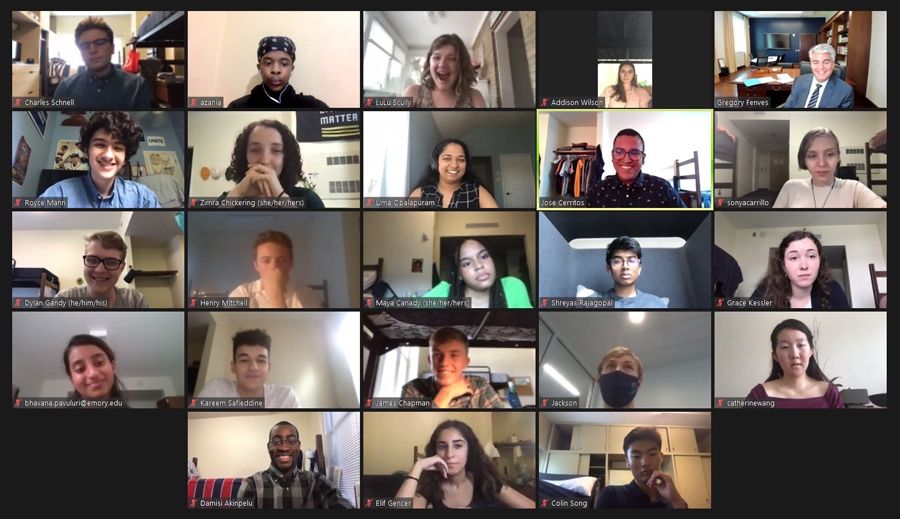 For an hour, Emory's new president and its newest Woodruff and Jenkins Scholars got to know each other through casual conversation and questions both lighthearted and serious. Fenves, who took the helm at Emory on Aug. 1, explained how one of the things that attracted him to Emory is the university's motto: The wise heart seeks knowledge.
"Wisdom and heart have to be based on knowledge," and it is the work of the university to impart that, he explained.
Students introduced themselves by listing their "academic superpowers," highlighting talents like being able to hear a pop song and transcribe it to sheet music; being "super bad at art but good at math," so learning to create art using math; being a "mental Elastigirl" who can stretch and apply herself to many passions at once; and being diplomatic and seeing multiple sides of an argument, a talent honed as the oldest child of six who often was the primary caretaker for his siblings. 
The scholars also sought Fenves' opinion on issues from when to choose a college major ("Don't make the decision too early," he recommended, noting how Emory gives students many opportunities to explore) to the merits of pineapple pizza (he hasn't tried it, but the scholars are definitely divided between loving and hating it.)
Woodruff, the former president of the Coca-Cola Company, made news with a $105 million gift to Emory University in 1979. Part of the donation was to create his signature scholarship, designed to draw Ivy League-bound students to Emory instead, as the university began its march to national recognition.
The Woodruff Scholar program covers the full cost of tuition, room, board and mandatory fees for four years of undergraduate education. It includes access to unique programming and opportunities for independent research and networking.  Based on estimated tuition rates over a four-year period, the scholarship is worth $300,000.
 "These scholars enter Emory having already contributed meaningfully to their high schools and communities," says Margaux Cowden, director of the Emory Scholars Program. "We are eager to support their continued growth and help them use the resources offered by the Woodruff Scholars program to make a positive impact on campus, in Atlanta, and beyond."
---
Ready to learn and contribute
This year marks the first time the program has awarded so many Woodruff Debate Scholarships since it began seeking the most talented students with a demonstrated eagerness for real-world impact in 1981.
"For more than 180 years, originating with the Phi Gamma Literary Society on the Oxford campus, debate has been hardwired into the DNA of Emory University," says Ed Lee III, senior director of the Barkley Forum, which houses Emory's nationally acclaimed debate team. "Debaters know that a rigorous interrogation of ideas is fully part of the curricular and co-curricular experience here."
Grace Kessler and Henry Mitchell are among the Woodruff Debate Scholars who chose Emory because of the variety of opportunities that national prominence offers.
Coming from Kansas, Kessler is a lifelong political junkie who was interested in studying with experts such as Dan Reiter, the Samuel Candler Dobbs Professor of Political Science who studies the connections between domestic and international politics.
"He is someone whose work I've cited in debate and now I have the opportunity to study with him," Kessler says. "I am so excited to be part of a community that is just as excited as I am to learn."
Mitchell, a violinist who was deeply involved with his school orchestra in addition to debate, plans to explore different clubs in addition to his academic work. He also is interested in continuing research such as his capstone from high school in Illinois, when he examined how different demographic groups respond to "reputation texts" from advocacy groups and thinktanks seeking to influence public policy.
"I am interested in discovering new explanations about how the world works," Mitchell says. "Emory and the Woodruff Scholarship offer that."
---
Promising, talented students
The Woodruff Scholars program reflects Emory's commitment to delivering a stellar liberal arts education, says Michael A. Elliott, dean of Emory College and Charles Howard Candler Professor of English.
"Our ability to deliver a transformative educational experience relies in no small part on the students we bring to Emory," Elliott says. "We are thrilled to welcome such a diverse, promising group of students who are ready to engage in and beyond the classroom."
This year, the Atlanta campus welcomes 21 new Emory College Woodruff Scholars, with two additional scholars deferring for one year. The Atlanta cohort also includes two Jenkins Scholars. Named for the founder of the Publix grocery store chain and awarded to students from states in the company's footprint, the Jenkins Scholarship also covers the full cost of attending Emory for four years.
"I never thought I would leave my town," says Dylan Gandy, a Jenkins Scholar who launched a peer mentoring program for high school math and led a student committee that successfully advocated for improvements to schools in his hometown of Florence, South Carolina.
"I realize I can serve a lot more people with my activism and my plan to teach by being at Emory," Gandy adds. "The opportunities are so open from here."
Six Oxford College Woodruff Scholars will attend their first two years on Emory's original campus in Oxford, Georgia. Amanda Xie, who worked on-air for a public safety radio show in her New Hampshire hometown, is among the Woodruff Scholars starting there.
"I am very interested in studying business or data science, which I know the opportunities on the Atlanta campus will enable me to do, but Oxford gives me the opportunity to flourish as a leader and find a community in a small setting first," Xie says.
"Emory offers so many different paths and career opportunities," she adds. "I know I will be exposed to several topics of study and will gain a multitude of diverse perspectives by being at both campuses, which I will carry with me for the rest of my life."
Oxford College Dean Doug Hicks notes that the campus' Woodruff Scholars hail from across the country, from New England to California, bringing varying perspectives with them.
"We welcome their regional diversity, but more importantly, we are excited by their high achievement academically and personally," says Hicks, who is also William R. Kenan Jr. Professor of Religion. "They are talented and promising scholars who will enrich our campus.  We are delighted they have chosen to begin their Emory undergraduate degree with Oxford's intensive liberal arts experience."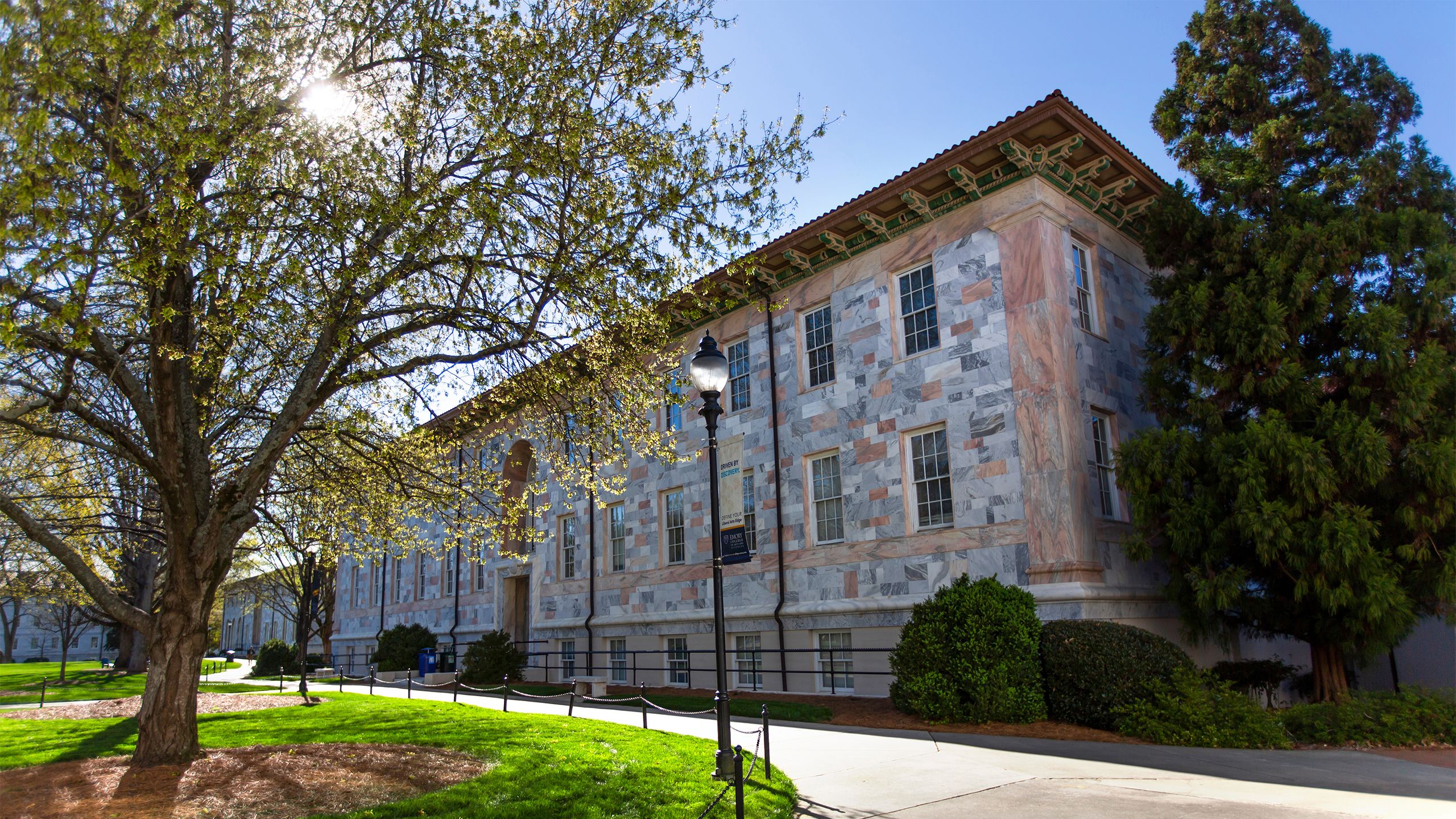 Members of the Emory Scholars Class of 2024 have extensive academic achievements and cite diverse interests and a commitment to serving others. All are Woodruff Scholars unless otherwise noted.
---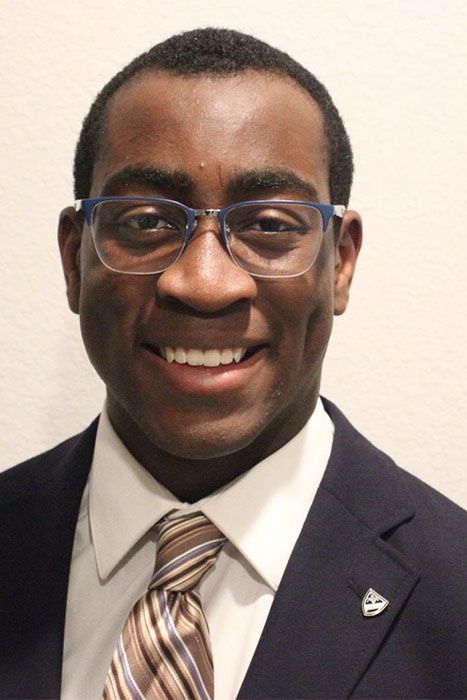 Damisi Akinpelu, of Missouri City, Texas, was student council president at Fort Bend Christian Academy, where he also acted in multiple major theater roles. A native of Lagos, Nigeria, who spent his formative years in Calgary, Canada, he is an active volunteer with his local church and other organizations. Akinpelu also plays piano and composes music. He plans to major in neuroscience and behavioral biology or human health on the path to becoming a neurologist.
---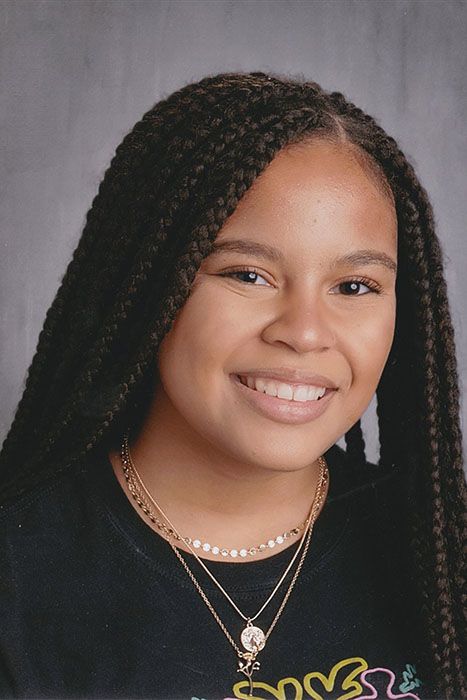 Maya Canady, of Washington, D.C., founded The Elephant Project, an organization that brings yoga and mindfulness to children in under-served parts of the city, and served as president of her high school's Democrats of America. She won the 2019 Yale Bassett Award for Community Engagement and was recognized by the 2020 Bank of America Student Leaders program for her work, which includes leading the National Climate Strike in D.C. and the D.C. March for Black Lives. Canady plans to major in political science on her way to a career in political organizing.
---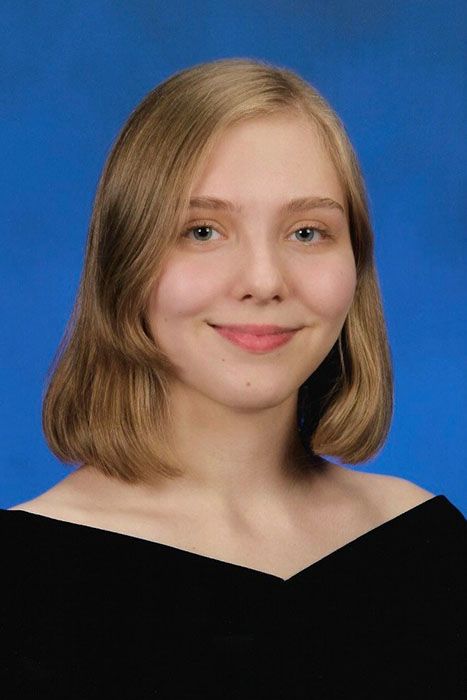 Sonya Carrillo, of Miami, is an accomplished trumpeter who performed with her high school's wind ensemble and orchestra and its jazz combo and jazz band, including as a finalist in the Essentially Ellington Competition at Lincoln Center in May. A finalist in the "South Florida's Got Talent" Young Concerto Competition, she is also a YoungArts Foundation Merit Winner for Classical Trumpet. The Woodruff Music Scholar plans to double major in music performance and English.
---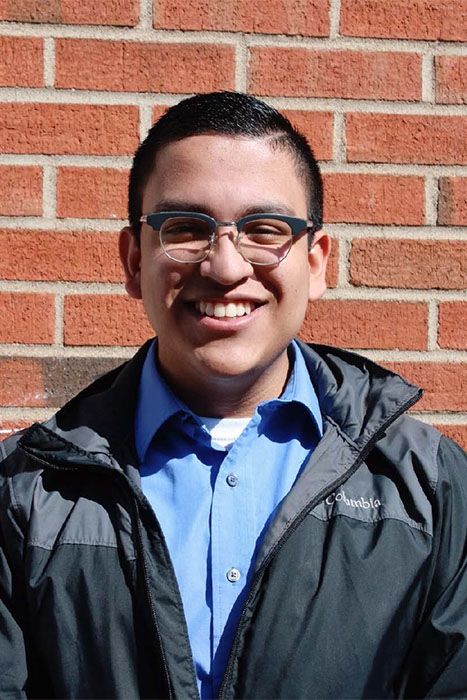 Jose Cerritos, of Culpeper, Virginia, balanced independent research, community service as a library youth adviser and working as a Sunday School teacher and pianist with his church while becoming a "Spotlight of the Year" student. A native of Él Salvador, he is trilingual in Spanish, English and French with interests in studying human health, economics, mathematics and international studies in his pursuit of becoming a dentist working in underserved communities.
---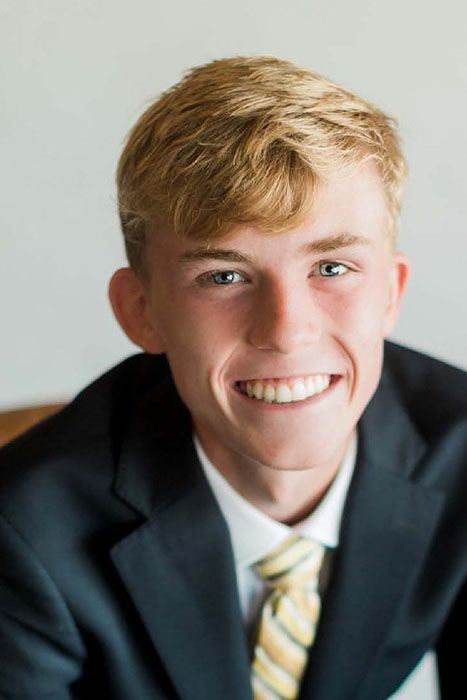 James Chapman, of Omaha, Nebraska, served on the Operation Others Core Team and the Campus Ministry Advisory Board during high school. He twice placed in national essay contests, and, as a Coolidge Senator, nurses interests in public policy and language. He plans on a career as a foreign service officer.
---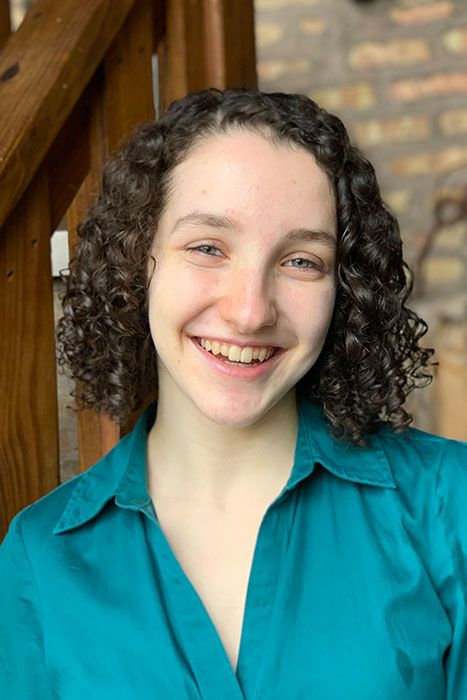 Zimra Chickering, of Chicago, presented her own TEDx Talk, served as a nutrition and culture writer for Teen Insider Magazine and volunteered at her neighborhood social services organization in high school. She also was an AP Scholar and president of her school's Medical Club. Chickering plans to major in art history, eventually earning her PhD to become an art museum curator.
---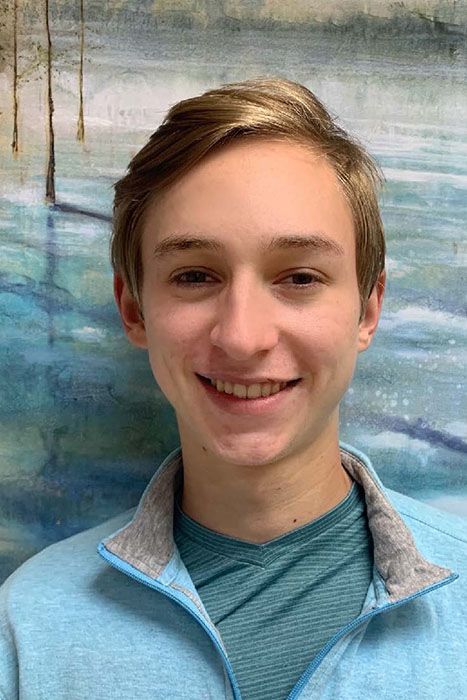 Jackson Eckel, of Austin, Texas, was consistently ranked, with his partner, among the best policy debate teams in the country. Outside of debate, he's played the cello for 12 years, run cross country and served as vice president of his school's beekeeping club. A Woodruff Debate Scholar, he plans to study political science and philosophy and is interested in a career in law or in the foreign service.
---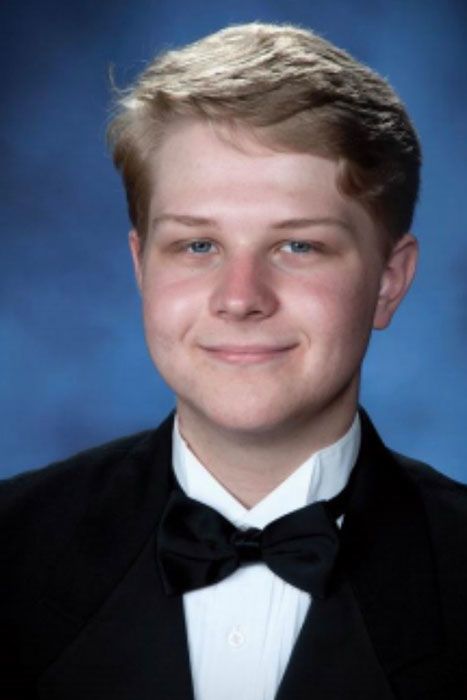 Dylan Gandy, of Florence, South Carolina, received the Outstanding Bill Award for his address on criminal justice and the rural health care system as a Youth in Government Senator. He balanced service in student government and Key Club with an effort to create a peer tutoring service for high school students. A Jenkins Scholar, Gandy plans to study mathematics in pursuit of becoming a math teacher.
---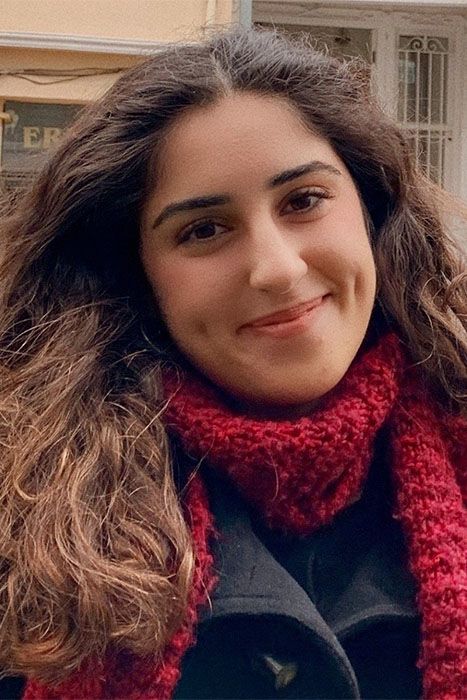 Elif Gencer, of Istanbul, Turkey, worked as editor-in-chief of her school newspaper and was an active member of the Model U.N. club, while conducting public policy and sociology research with faculty at the Istanbul Policy Center. She worked with Syrian refugee children to help them learn Turkish and led various community involvement projects in local orphanages. Gencer plans to major in political science and global development.
---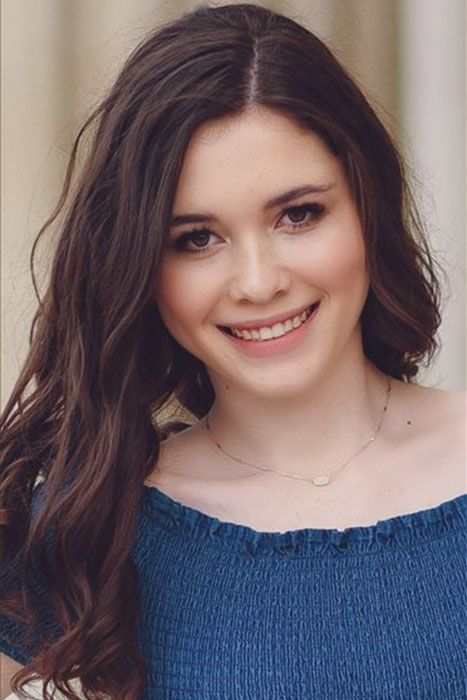 Grace Kessler, of Topeka, Kansas, was president of her school's debate team for two years, winning national recognition including the 2019 National Speech and Debate Association National Championship in policy debate. She also served as president of her school's Young Democrats Chapter and was appointed to the Kansas Young Democrats executive board. A Woodruff Debate Scholar, Kessler plans to major in political science and attend law school upon graduation. 
---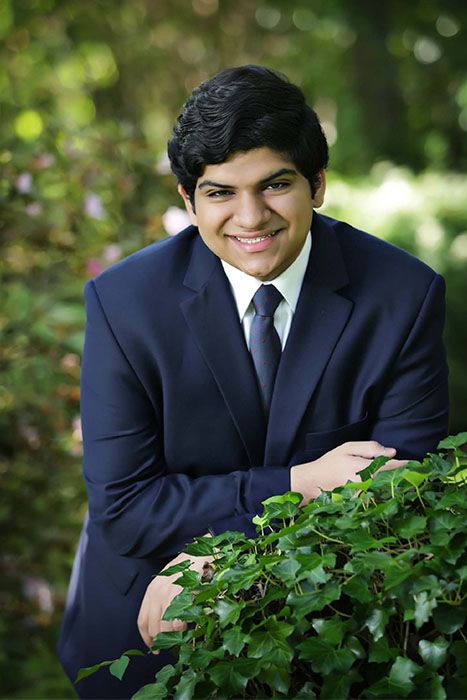 Sean Malhotra, of Macon, Georgia, was president of his school's debate, Model U.N. and math teams, winning national and international awards in policy debate and Model U.N. During the Governor's Honors Program in social studies, he created his own class about argumentation with the Mentor's Project, a local nonprofit aimed at teaching underprivileged students. Malhotra plans to major in political science before attending law school and pursuing a career in politics.
---
Royce Mann, of Atlanta, led his high school's Amnesty International Club, wrote for his student newspaper and served on the Governance Team and student government association. Having served as legislative director for March for Our Lives GA and head of the CISV Atlanta Junior branch, he spoke at the inaugural Obama Foundation Summit and interned for the Atlanta Board of Education and with a Georgia House of Representatives member. The Woodruff MLK Scholar is interested in studying political science or interdisciplinary studies in society and culture.
---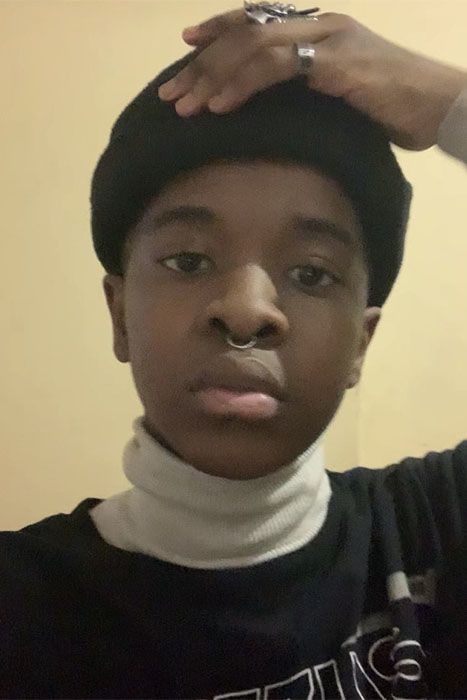 Azania V. Mbava, of Cape Town, South Africa, is a Yale Young African Scholar who leads a peer writing program for students in 14 township schools. With his deep interest in art and film, he is a writer at heart. Mbava is interested in studying economics, philosophy and political science.
---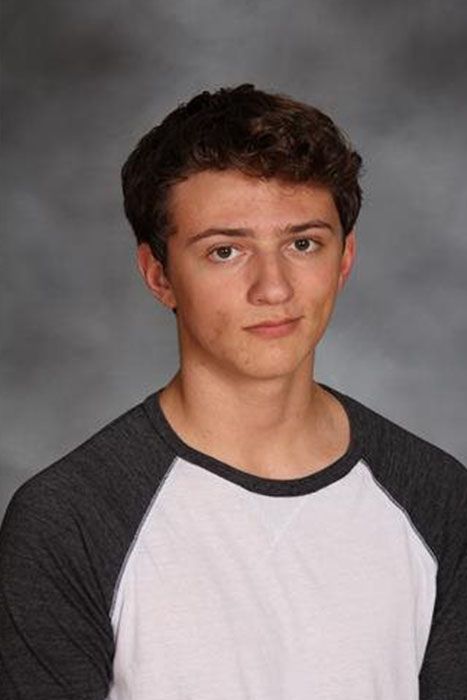 Henry Mitchell, of Chicago, played violin with his school orchestra and principals quartet for two years and was on the board of the Tri-M Music Honors Society for his school, which he helped launch. He won championships at several national debate competitions, including tournaments in Michigan and Texas. A Woodruff Debate Scholar, he plans to study political science and philosophy.
---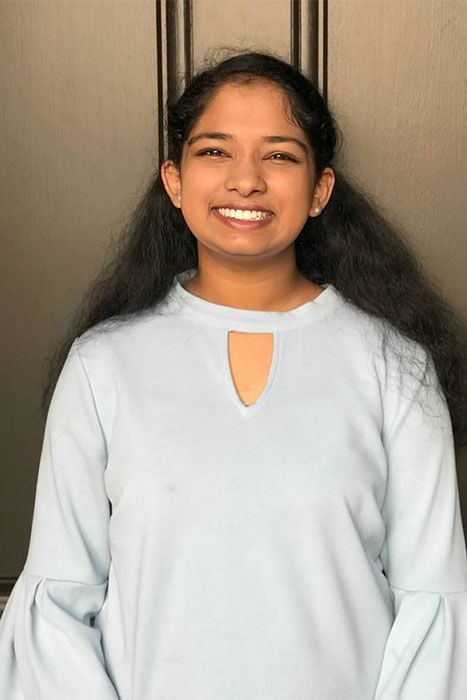 Uma Obalapuram, of Dallas, was a World Science Scholar, president of the debate club and member of the Junior Classical League in high school. She sought out a wide array of challenges, from learning Latin and Sanskrit to working as a research assistant for Sanskrit faculty at Columbia University and as an intern in a cell biology lab at the University of Texas Southwestern Medical Center. Obalapuram plans to study classical languages and biophysics and pursue a medical career.
---
Henry Pang, of London, England, is a published poet who served as president of his school's LGBTQ club and as a board member of the school diversity committee. He led a charity trip to Bhutan to teach English and build libraries in rural monasteries for Buddhist monks. Pang is deferring entry to Emory until fall 2021, when he plans to major in economics and political science to pursue a career in government or non-governmental organizations.
---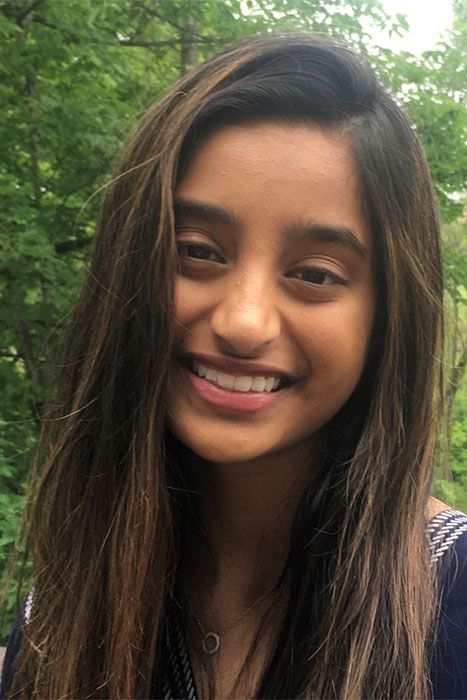 Bhavana Pavuluri, of Louisville, Kentucky, is a Coolidge Senator who led a nonprofit focused on bringing high-quality STEM resources to her hometown. She also has planned initiatives to support the local refugee population and served as the first-ever president of the Teen Board at Norton Children's Hospital. Pavuluri conducted research in both biology and chemistry, winning a national travel award and co-authoring a paper in a peer-reviewed journal. She plans to major in biology on the pre-med track.
---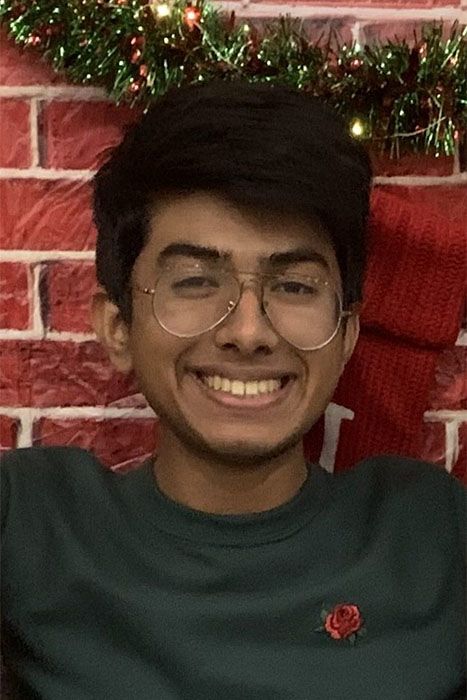 Shreyas Rajagopal, of Coppell, Texas, was debate captain at his high school and state champion in policy debate. An International Baccalaureate student representative, he recently led a year-long mission to make clean water more accessible in rural Indian villages. Rajagopal also sings, plays the violin and has composed several pieces of music. The Woodruff Debate Scholar wants to study immunology and disease detection from both a scientific and sociological perspective. 
---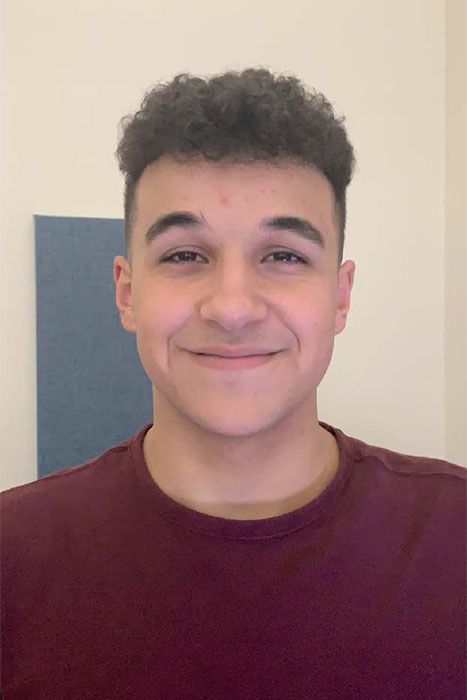 Kareem Safieddine, of Las Vegas, was policy debate captain at his high school, where he was awarded the National Speech and Debate Association Academic All-American award. An International Baccalaureate representative, he has organized different community service events among his peers. Safieddine is a Woodruff Debate Scholar who plans to major in philosophy and politics before attending law school.
---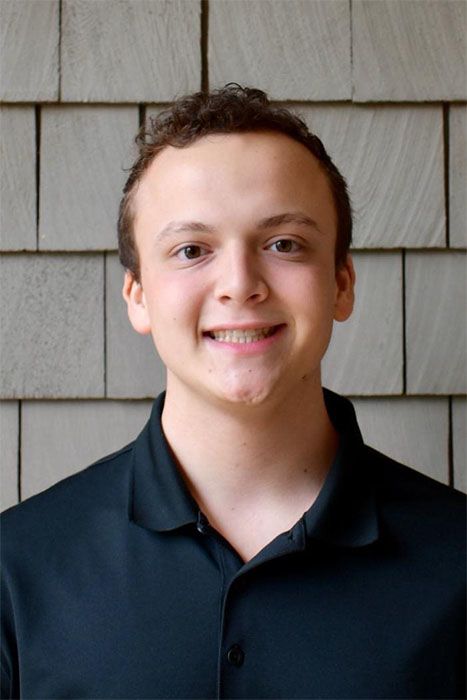 Lucas San Miguel, of Smyrna, Georgia, is an International Baccalaureate representative who served as president of his school's Interact Club and as an officer for Fellowship of Christian Athletes. He played tennis in high school while also learning Mandarin Chinese and Spanish. His is deferring entry to Emory until fall 2021, when he plans to pursue business and international studies.
---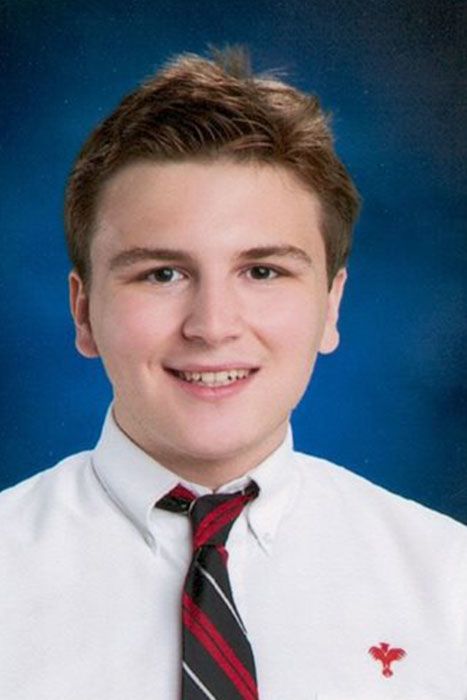 Charles Schnell, of Rancho Mirage, California, has sung and played guitar and piano at his local church and won numerous awards for playwriting, singing and acting. His play, "Death Is Sexy," was selected to be performed at the Palm Springs Young Playwrights Festival. A three-time MVP in Mock Trial and recipient of a President's Volunteer Service Award, Schnell plans to study music, writing and mathematics.
---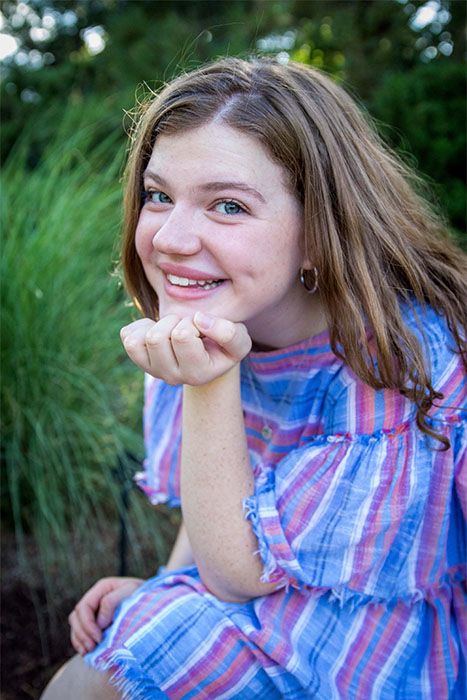 Lucienne Scully, of Denver, is a classically trained soprano who performed in the Tuscia Opera Festival in Italy. She founded the nonprofit Over the Rainbow Music Mentoring and served as student director of a nationally recognized vocal jazz group, the Angelaires. A national champion in the 2018-2019 "We the People" Constitutional Law competition, the Woodruff Music Scholar plans to major in political science and vocal music before pursuing a law degree on her way to becoming a federal court judge.
---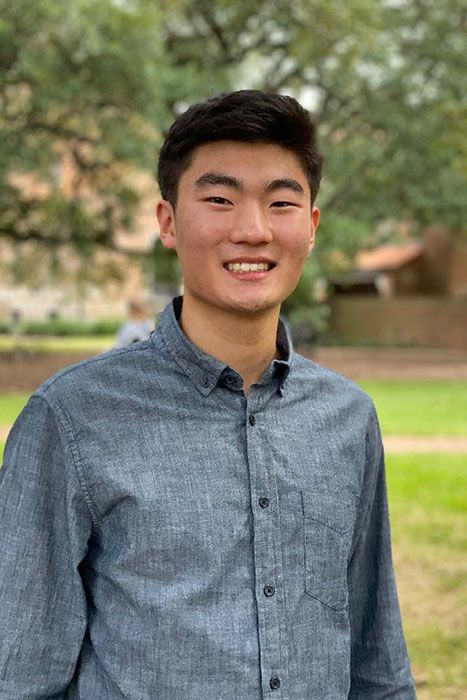 Colin Song, of Glenview, Illinois, is a nationally renowned pianist who was a Scholarship Fellow at the Music Institute of Chicago's Academy. He was a peer group leader and tutor at his high school and also a group leader and member of the creative team at his church. A Woodruff Music Scholar, Song worked as a research intern at Northwestern University's Auditory Neuroscience Laboratory for two summers. He plans to study music and neuroscience on the pre-med track.
---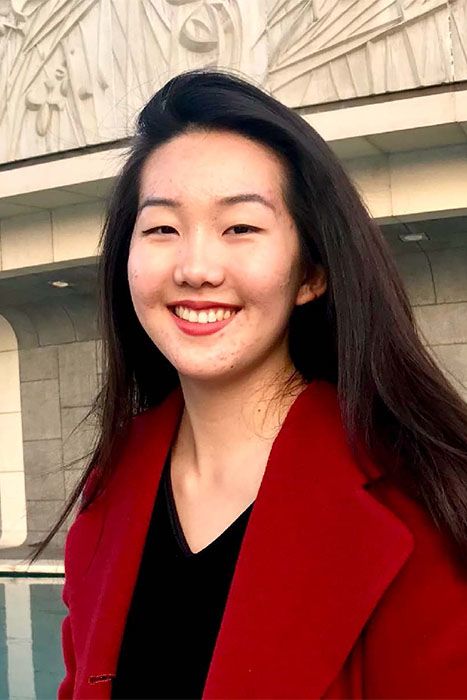 Catherine Wang, of San Diego, was a member of her school's vocal conservatory, where she composed an original opera. She also attended classical singing conventions, earned a high school diploma in piano and worked with the International Network of Hearts to raise awareness about human trafficking. Having participated in Lincoln-Douglas debate and worked as a philosophy research assistant, Wang plans to major in philosophy.
---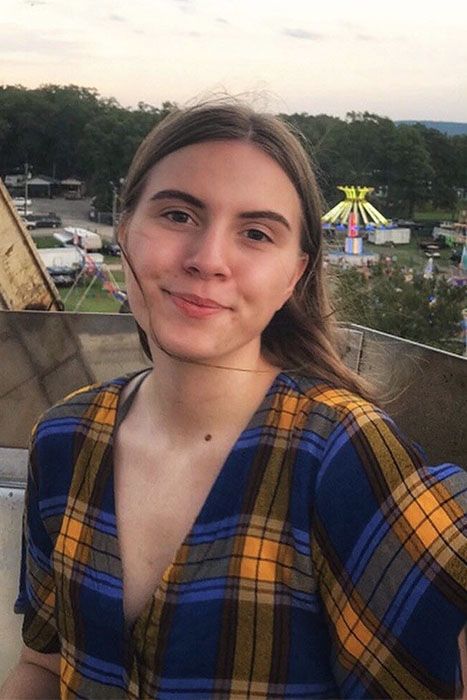 Addison Wilson, of Smithville, Tennessee, served as president of her high school's Science Olympiad for two years and was a member of the National Honor Society, AP club, HOSA and Model U.N. She attended the Vanderbilt Summer Academy for three years, taking courses in criminal law and cancer biology. A Jenkins Scholar, Wilson plans to study neuroscience and behavioral biology on her way to becoming an ER physician.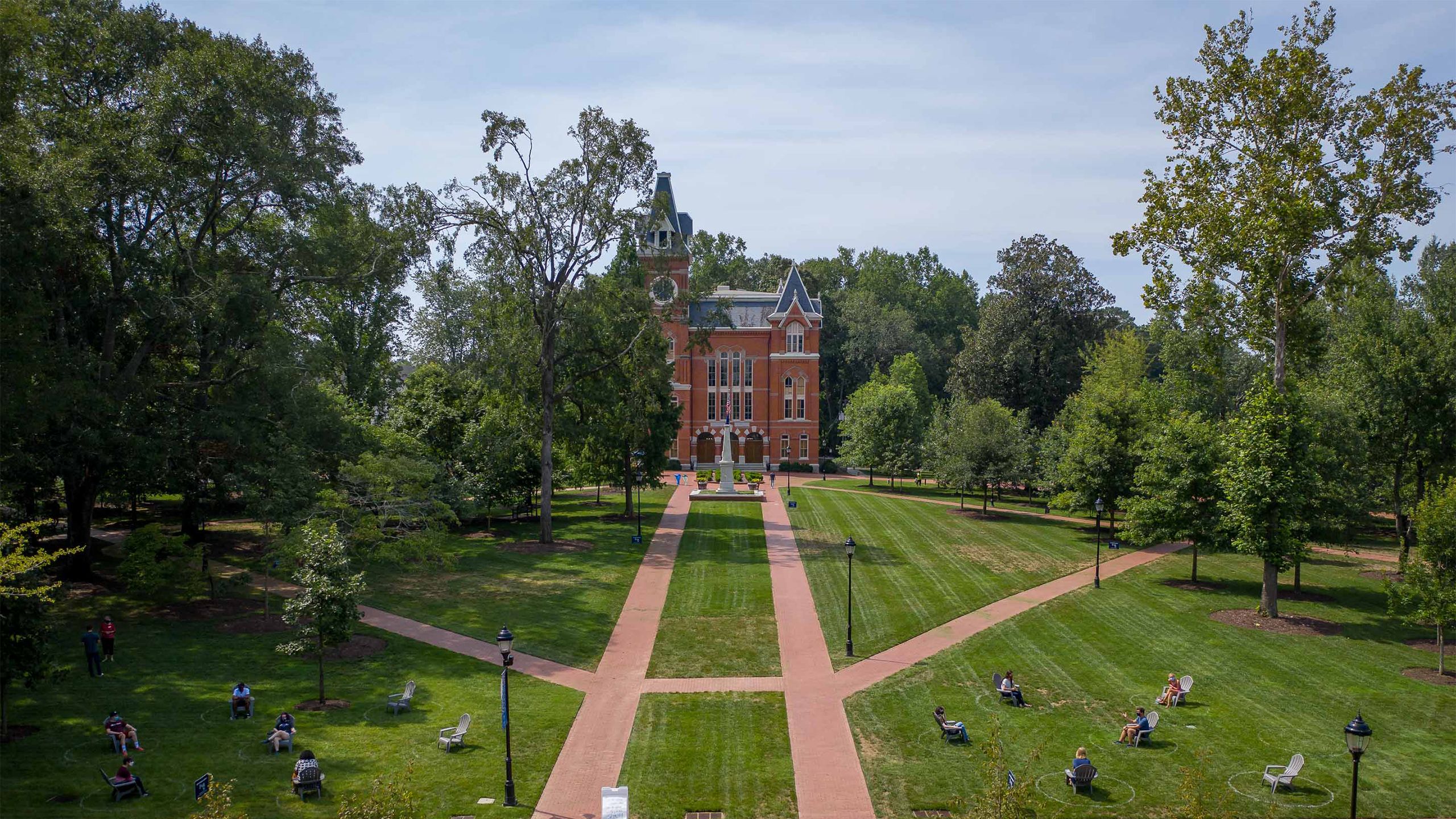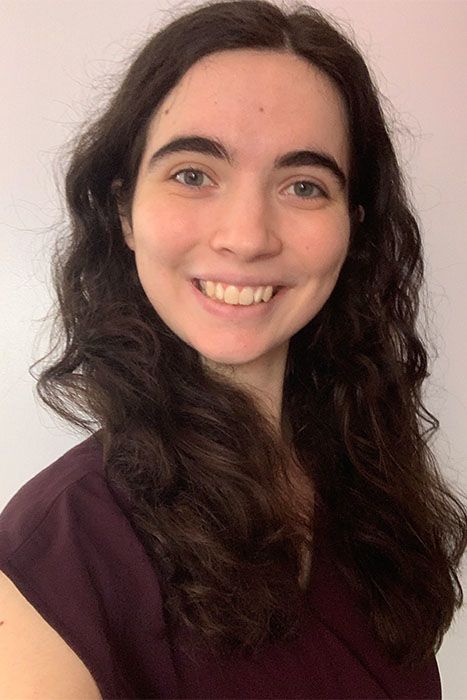 Caelan Bailey, of North Charleston, South Carolina, developed a writing and outreach program for prospective students from underrepresented backgrounds at her high school, where she also coordinated a school composting program. Outside of school, she performed with a local ballet company and knitted with the local chapter of Newborns in Need.  At Oxford, Bailey plans to explore her academic options with a potential pre-law focus. 
---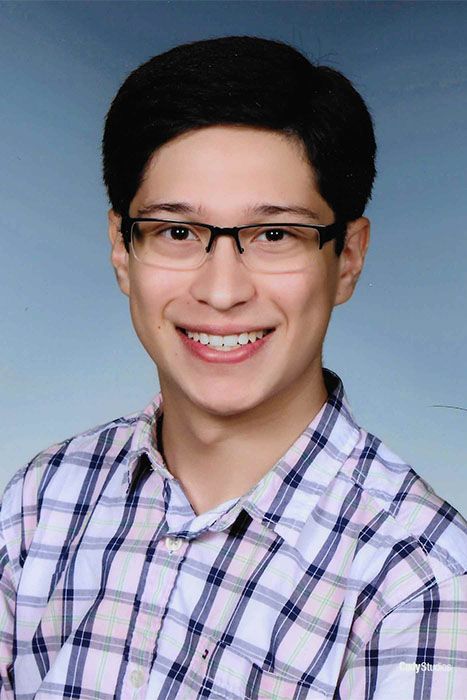 Alejandro "Alex" Campo, of Flowery Branch, Georgia, is a National AP Scholar who was the 2018 Flowery Branch Ambassador to the Hugh O'Brien Youth Leadership Conference and the 2020 Ambassador to the Youth Leadership Hall County program. He served as president of his high school's Spanish Honor Society and Mu Alpha Theta math honor society and was a leader in National Honor Society, Beta Club and with his school's yearbook. He volunteers at the Georgia Mountain Food Bank and as a student translator for Spanish-speaking families in his school district. The Georgia state champion and third place national champion in the Poetry Out Loud competition, Campo plans to major in political science on the pre-med track. 
---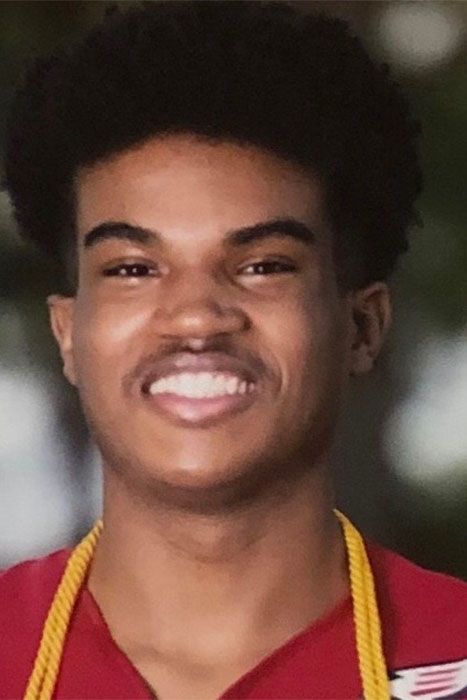 Devin Gee, of Katy, Texas, served as a Texas Department of Agriculture Health Ambassador to promote healthy eating through events in his school and community. He also spent time volunteering at local food banks and working as a student leader in marching band. In addition, Gee performed evaluative research on the FDA's anti-vaping campaign. He plans to major in biology in pursuit of a career in medicine and research.
---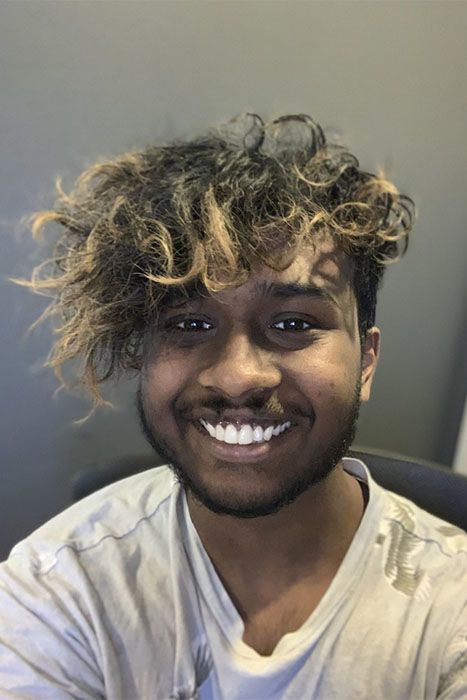 Darin Kishore, of Cerritos, California, was an active debater in high school, which he plans to continue at Oxford. A self-described foodie, he wants to participate in cooking, yoga and ballroom dance events while studying psychology and philosophy with a broad focus on the humanities.
---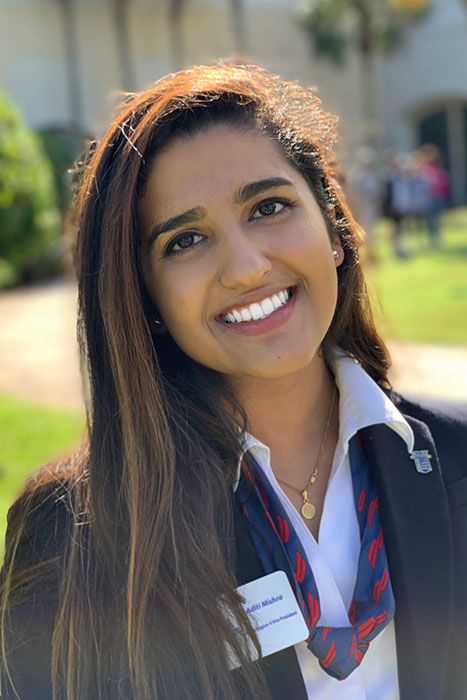 Aditi Mishra, of Tampa, Florida, ranked as high as third in the nation in Congressional Debate in high school, when she also ran a nonprofit focused on helping veterans and worked as a choreographer in Indian dance. Having worked as an intern with a federal judge, she plans to major in English and international studies on her way to a career in law.
---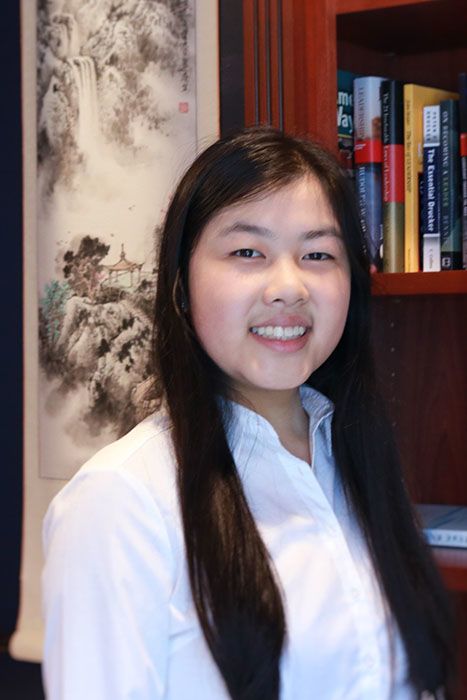 Amanda Xie, of Bedford, New Hampshire, volunteered as an on-air personality for her local radio station and recorded audio commercials for several businesses across the country while in high school. She also served as a state executive officer for DECA (a nonprofit career-tech organization) and as an executive board member for her high school's Model U.N. team and National History Day club, receiving national/international awards from all three organizations. She plans to major in economics and finance.