Your Moment | 2020 Virtual Commencement
On May 11, the Laney community celebrated our graduates in an interactive experience that included a special message from Dean Lisa Tedesco, an announcement of our Commencement awards, a conversation from graduating past LGSC presidents, graduating student reflections, and a special montage about the LGS Community.
Jefferson Award honors Lisa Tedesco, graduate school dean, for visionary leadership
When Lisa Tedesco was considering the job as dean of Emory's graduate school, she turned to a former Emory president for inspiration. Although James T. Laney hadn't been Emory's president for nearly 20 years at that point, "I read as many speeches of Dr. Laney's as I could find to see what his vision and his path was to creating the research university Emory had become, so I could begin to understand what the steps were to enlivening the graduate school, and to these many years later sustaining and advancing that vision and that mission," she explains.
Now, 14 years after she took the job at the graduate school, named for Laney in 2009, Tedesco has received the Thomas Jefferson Award, which honors Emory faculty and staff for significant service and leadership to the university.
"It is now difficult to remember what the graduate school was like before Dr. Tedesco arrived to lead it in 2006," her nominators wrote. "Her vision and courageous leadership have resulted in an extraordinary set of structural changes, innovative new programs and educational infrastructure, and crucial enhancements for graduate student education, support and professionalization."
Tedesco says she is humbled by the honor, and grateful and appreciative for the recognition. However, she is quick to give credit to all who helped Laney Graduate School become the highly regarded institution it is today.
"First, let me say that I didn't do any of this," she says. "We built teams and we got faculty and staff who wanted to contribute and participate. Not an inch of progress would have been made without the great support of faculty and staff colleagues."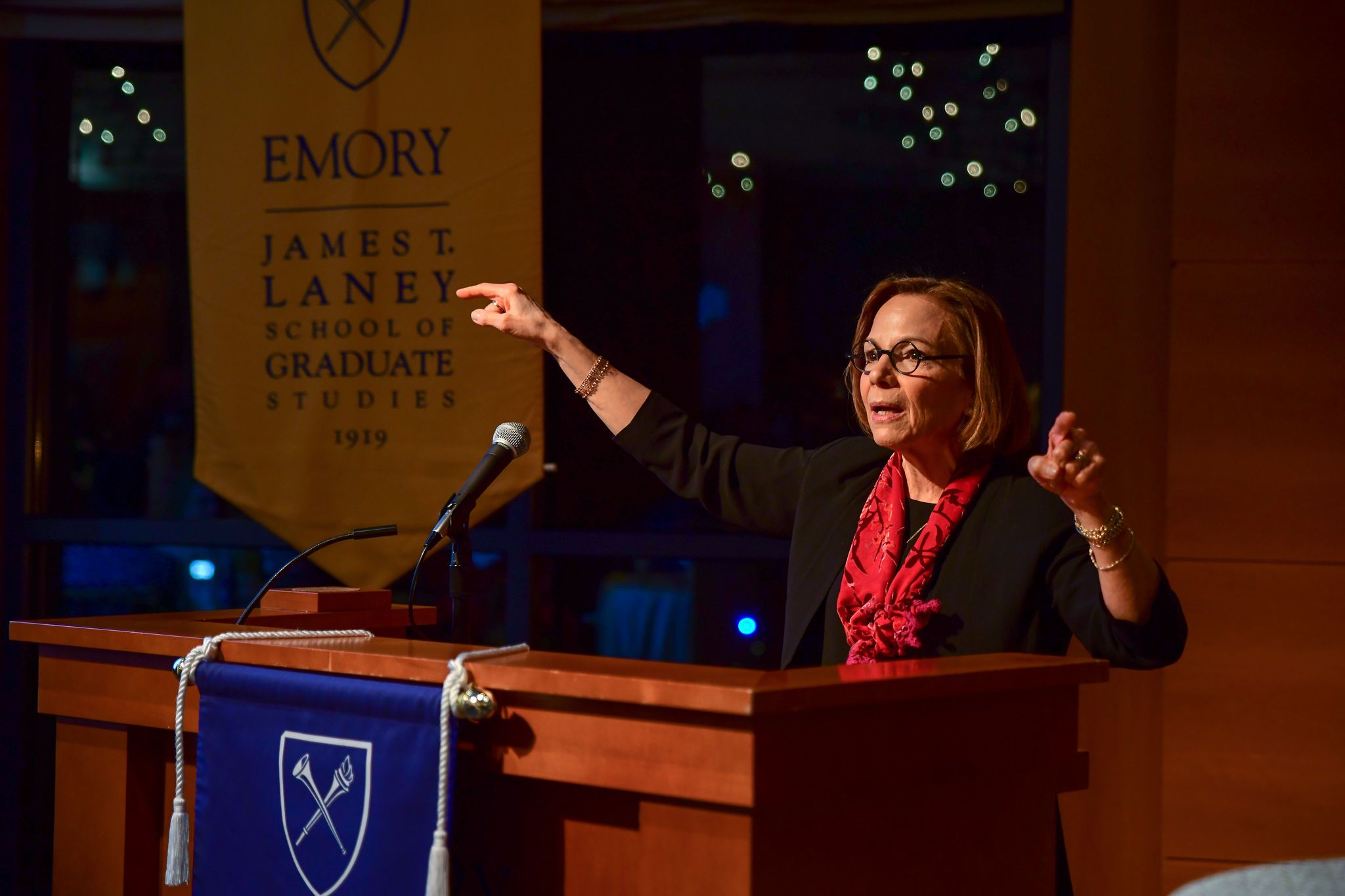 Building a reputation among prospective students and peers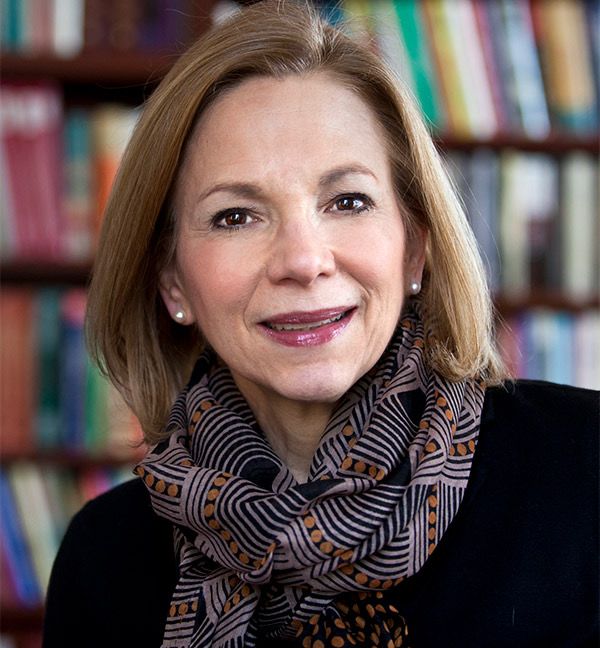 Still, it was Tedesco who led the call for benchmarking and best practices, so that Emory's graduate school could stand proudly among its vaunted peers in the Association of American Universities (AAU), which the university was elected to in 1995.
"When I think about service, I think of it in terms of capacity building and how we engage with the idea of making our institutions places where people can do their very best work," she says. "And it was just a joy to be able to come to Emory and to help Emory figure out its next decade in graduate education."
Emory sought a higher profile in graduate education, not merely for its own sake but in order to attract stellar students. "To get visible, you had to make some commitment to best practices for doctoral education and master's education. You had to make the best commitments to funding and other resources and the programmatic activities that serve graduate students," Tedesco says. "It wasn't just a transactional space, not just about degree granting and filing of papers and filing of dissertations. It was about setting commitments to best practices and to how programs could work together to make a greater footprint for the intellectual and research space."
Michelle Lampl, director of the Center for the Study of Human Health and Charles Howard Candler Professor of Anthropology, describes Tesdesco as "a cornerstone in the rise of Emory as a global scholarly destination." 
"The best students are drawn to the universities with international eminence in faculty and forward-thinking academic pursuits, but these students only choose to study at those institutions clearly committed to the training and nurturing of the next generation," Lampl says. "Lisa's experience, rigorous mind and prodigious leadership skills, combined with her passion for excellence, have transformed graduate training from an educational program to a core intellectual resource for Emory's research eminence."
Among the many changes instituted under Tedesco's leadership were fully funding five-year student stipends across the graduate school and providing health insurance for students; expanding opportunities for grant writing and public scholarship for students in the humanities and social sciences; creating a totally redesigned system for professional development funding for research, conference attendance, skills and languages training; and undertaking a recent redesign of the graduate school's Teaching Assistant Training and Teaching Opportunity teaching program. As Laney concluded the celebration of its centennial year, these and other changes herald a bright future for graduate education at Emory.
Increasing diversity and inclusion
As dean, Tedesco also made a commitment to supporting and increasing diversity and inclusion within the graduate school, creating the Centennial Scholars Fellowship program, which recruits and supports the successful matriculation of scholars from historically underrepresented groups. 
"She has worked tirelessly to expand the applicant pools for all programs in Laney Graduate School, creating a professorial pipeline for underrepresented groups of students, and enhancing the academic culture and the everyday lived experience of all graduate students," says Carla Freeman, Goodrich C. White Professor of Women's, Gender and Sexuality Studies.
Additionally, Tedesco facilitated the development of the Women in Natural Science Fellowship for women in certain STEM disciplines at Emory and also established and expanded Emory's partnership with historically black colleges and universities and other minority-serving institutions. Under her guidance, the graduate school has deliberately developed systematic plans and structures for the recruitment, retention and the successful matriculation of a diverse student body, with an array of programs and personnel that support these efforts. 
In the face of a changing academic job market for PhDs, Tedesco helped launch a full slate of professional development programs to help students envision other avenues for their professional careers.
"Many of these professional development programs have become models for other universities, and numerous students have reported that these opportunities at Emory are envied by their peers elsewhere," Tedesco's nomination letter states.
Focusing on service and scholarship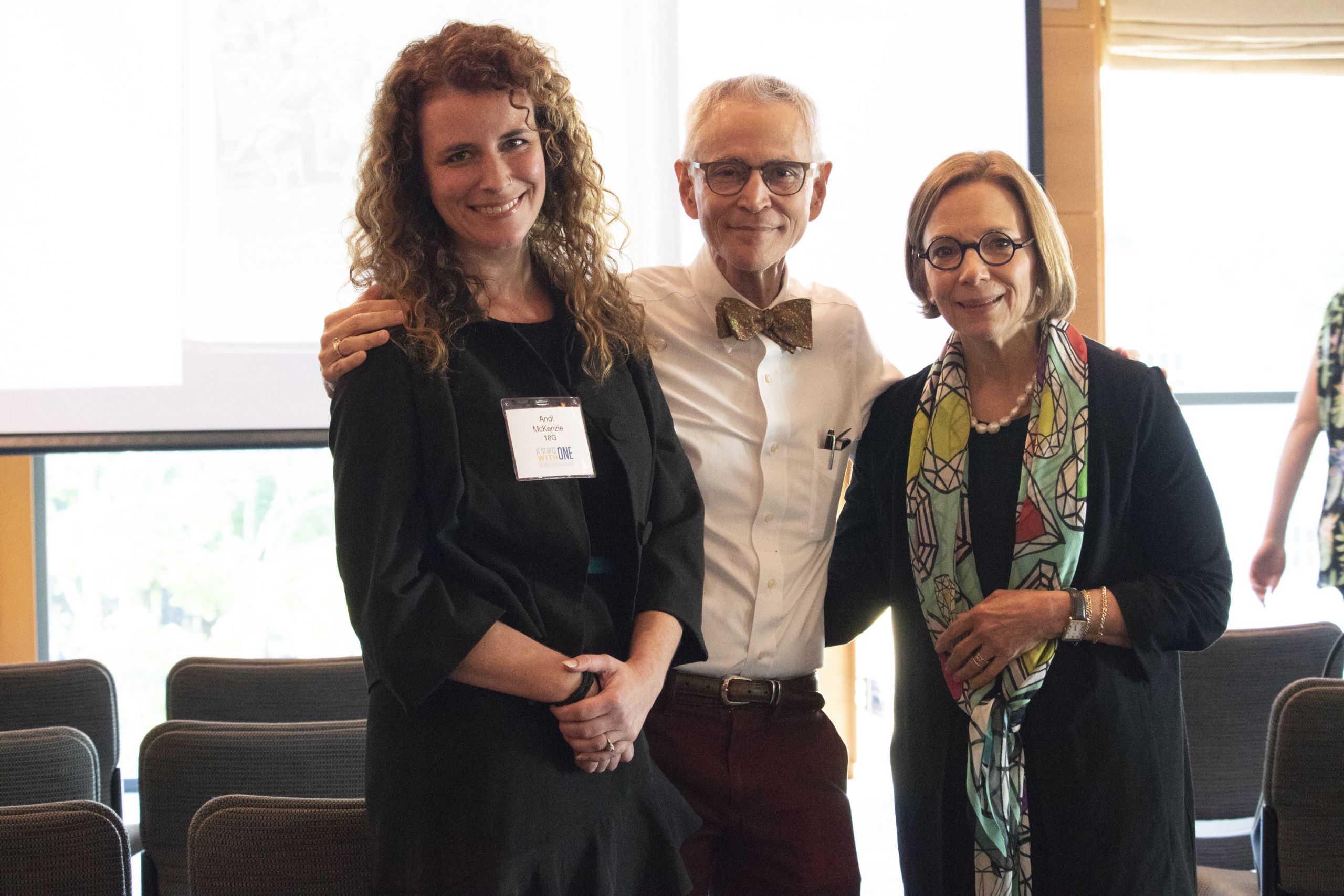 Tedesco's own career provided something of a blueprint for the idea of expanding one's job horizons. The academic job market contracted just as she was obtaining her PhD in behavioral sciences and education at the University at Buffalo, SUNY. So, she took a research position across campus in dental medicine.
Eventually, she became a renowned expert in the field of dental education and oral health, applying her expertise in psychology and education and using social cognitive theory and other methods to promote oral health and disease prevention. Because of this expertise, her academic home at Emory is in Rollins School of Public Health.
Tedesco has also raised Emory's national profile in graduate education through her own service. She has served as a member and leader in various roles for the Council of Graduate Schools, the AAU's Association of Graduate Schools and the Graduate Record Examination board of directors.
"Lisa Tedesco is known nationally as a leader on the issues affecting graduate education — and she's also known for her mentorship of others throughout higher education," says Emory College Dean Michael Elliott. "I first started working with Dean Tedesco when I was serving as director of graduate studies in English, and our conversations changed how I thought about the work of administration and academic leadership." 
Tedesco has all the qualities of a great leader, says Giacomo Negro, professor of organization and management at Goizueta Business School and incoming University Senate president, "in the sense that she shows the rare ability to guide people with different perspectives to work collectively for the good of the organization. Her approach is always collaborative and respectful, a model of personal and professional integrity. She is also a remarkably clear thinker and has great energy and enthusiasm. Like the more effective leaders, she is a patient listener."
As she prepares to preside over a very different Commencement celebration, held online, for the last graduating class of Laney Graduate School's first century, Tedesco is operating in the new normal of a pandemic world. Still, she remains passionate about graduate education and steadfast in her hopes for both the students who enroll in the graduate school and those now departing it.
"I appreciate that our incoming students had options and that they chose us. We are here to support them and provide what they need to do their best work," she says. "When they leave, I hope that they leave with the spirit of Emory — with the breadth of mind and the depth of the heart that is Emory, with confidence in their skills and with a commitment to pursuing knowledge that will shape our future by addressing the most difficult and important problems of the day."
Tedesco's emphasis on using her own heart and mind in carrying out her work has transformed the James T. Laney School of Graduate Studies into the vision and promise that its namesake sought for graduate education at Emory over four decades ago. As her nominators noted, "Lisa Tedesco's record over the last 14 years exemplifies the depth and breadth of accomplishment, impact and devoted service that the Thomas Jefferson Award is intended to recognize."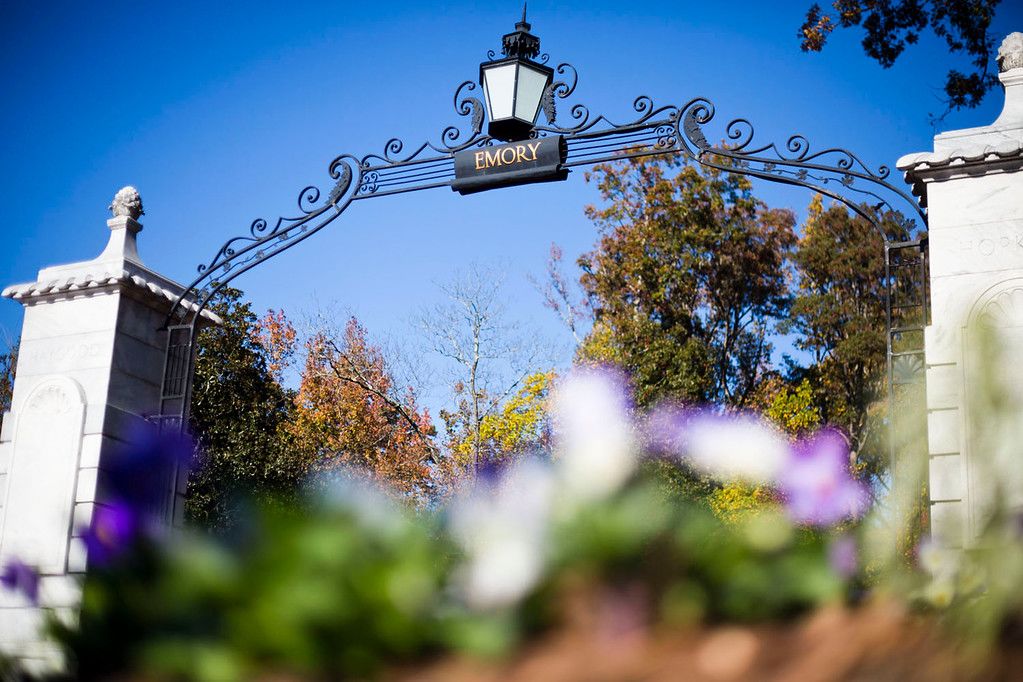 Student Reflections
The Laney Graduate School experience is unique for each student. We invited them to answer three important questions about their journey.
Eleanor Main Award
LGS recognizes the importance and value of mentorship in graduate education. Named for an extraordinary faculty member, mentor, and Emory leader, the Eleanor Main Graduate Student Mentor Award is presented annually during commencement.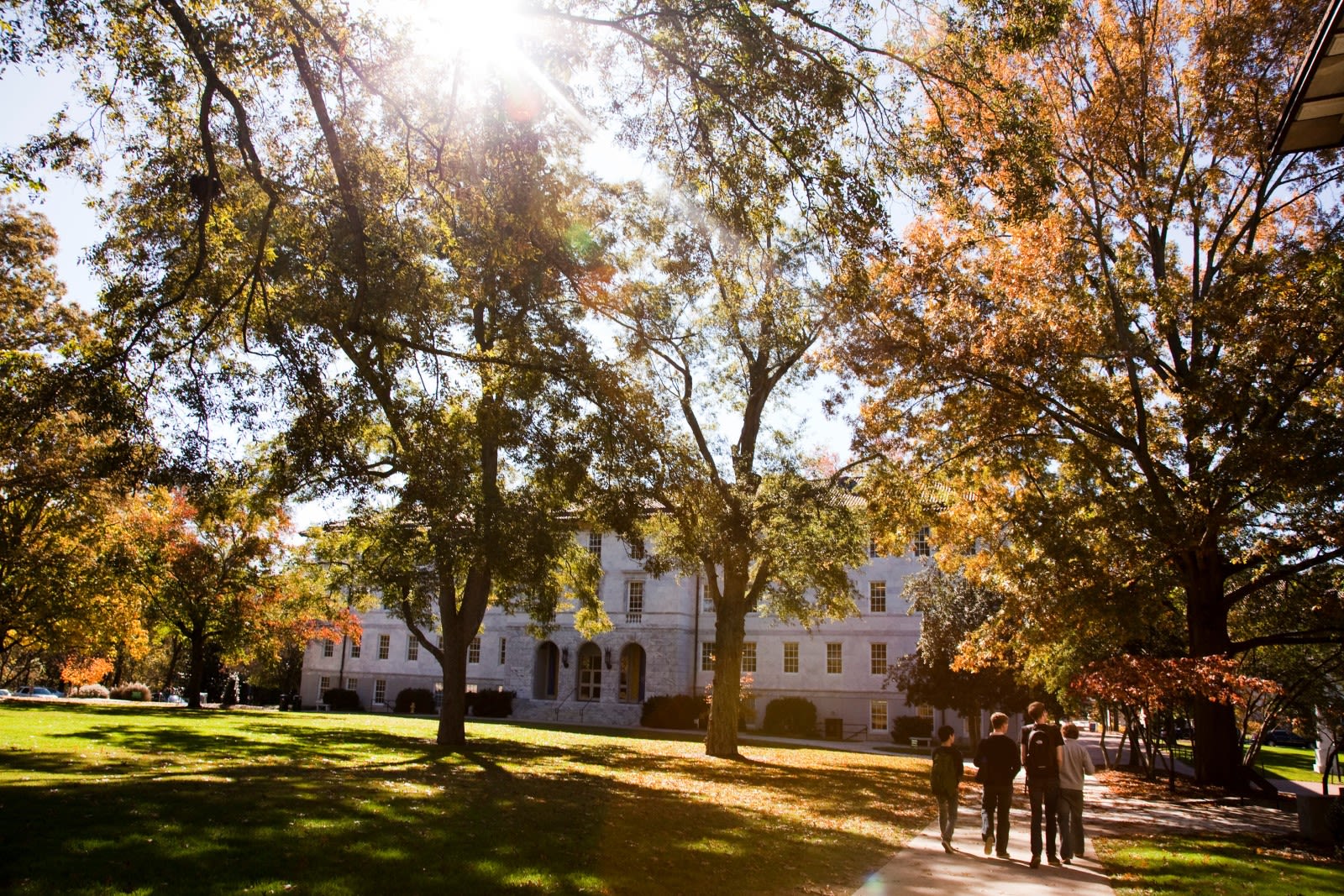 Erica Harris receives the Eleanor Main Student Mentor Award
By Kofi Stiles, LGS Communications | May 10, 2020
The Laney Graduate School is proud to announce Erica Harris as a 2020 Eleanor Main Student Mentor Award recipient. Harris is graduating with a PhD in Population Biology, Ecology, and Evolution (PBEE). Throughout her graduate experience, she has received numerous research opportunities, grants, and awards and has demonstrated dedication to mentorship that extends beyond guiding students at Emory.
Named in honor of the late Dr. Eleanor Main, a transformative leader at Emory, and a devoted advocate for graduate education, the award recognizes individuals who exemplify mentoring of the highest quality in graduate education. Harris is one of two recipients of the award that is presented each year during the Laney Graduate School commencement ceremony. 
"It is a privilege," she said. "For my mentees to think that I deserve this, makes me feel honored."
Harris's introduction to higher education began as a junior in high school, where she participated in the Minority Introduction to Engineering and Science (MITES) program at the Massachusetts Institute of Technology. MITES is a six-week academic enrichment program for rising high school seniors. It was through this experience that she was able to work alongside college students that included participants from historically underrepresented groups.  
"If it weren't for MITES, I would not have known about my undergraduate program," Harris explains. "They offered college sessions and recruiters with information about options. "I was exposed to possibilities that I hadn't dared to dream until I started the program."
After high school, Harris studied biochemistry and cellular biology at Rice University in Houston. While at Rice, Harris's adviser was evolutionary biologist Dr. Joan Strassmann, who introduced Harris to the Mellon Mays Undergraduate Fellowship program – a program designed to prepare students from historically underrepresented groups to enter graduate and doctoral programs. Through this program, Harris engaged in professional development workshops that helped her build skills to be successful in her field.
"I would say the Mellon Mays program was instrumental in helping me become a professional academic," Harris said. "I was not a stellar student as far as grades and GPA at the end of my freshman year, but Dr. Strassmann still gave me a chance."
In 2013, after earning her undergraduate degree, Harris decided to pay it forward. She returned to MITES as a mentor and residential teaching assistant in biochemistry. Through this work, she mentored 78 high school students from historically underrepresented groups.
Continuing her academic journey, she was accepted into the PBEE program at the Laney Graduate School. While pursuing her PhD, she remained true to her passion for mentoring and returned to the Mellon Mays program as a graduate mentor for Emory University.
Harris used that momentum to take advantage of numerous research and mentorship opportunities throughout her graduate career. She mentored a total of 21 undergraduate students through the Strategies for Ecological Education, Diversity, and Sustainability (SEEDS) program. Through her work in this program, Harris helped students navigate the Annual Ecological Society of America Meeting and took them on national field trips to research field sites. Through her mentorship, she was able to provide the type of exposure that she received earlier on. 
Her main priority was to give students the guidance they needed to make advancements in the program. Returning and branching out to these programs was a way for Harris to help other students aspire to even higher goals, especially students from historically underrepresented groups.
A significant strength of Harris that her mentees admire is the one-on-one approach. Among those students is Dr. Kim Hoang, a postdoctoral National Science Foundation Research Fellow in Biology at the University of Oxford.
"I cannot imagine how far I would have come if it were not for her mentorship," says Hoang.
Hoang first met Harris at a PBEE recruitment meeting. When the two became lab mates in Emory professor, Dr. Nicole Gerardo's laboratory, Hoang found Harris to be an incredible mentor. 
"She helped me with classes and studying for my qualification exam," Hoang said. "She freely shared many professional development tips that she learned herself, and she guided me through tough times."  
Whether her students are about to enter their undergraduate programs or exiting graduate school with PhDs, Harris encourages her mentees to embrace their differences and remain aware of their social responsibilities as scientists. 
"I try to remind my mentees to maintain who they are as scientists and bring that to the table," Harris explained. "Do good science. We're all scientists, but we're different, and we shouldn't forget that."
After graduation, Harris plans to teach ecology, evolutionary biology, or animal behavior at Spelman College in Atlanta, GA. She is dedicated to the mission of historically black colleges and universities (HBCU) and is excited to bring her mentoring skills to Spelman. 
While teaching at Spelman, Harris plans to incorporate the lessons passed on to her by Dr. Gerardo, who helped her understand the weight of every scientist's responsibility to society. 
"One responsibility is learning to be good communicators," she said. "Another is making sure you have evidence-based work. I want to cultivate a community of critical thinkers. It's nice to be informed. Even if you are not going to be a scientist, it matters."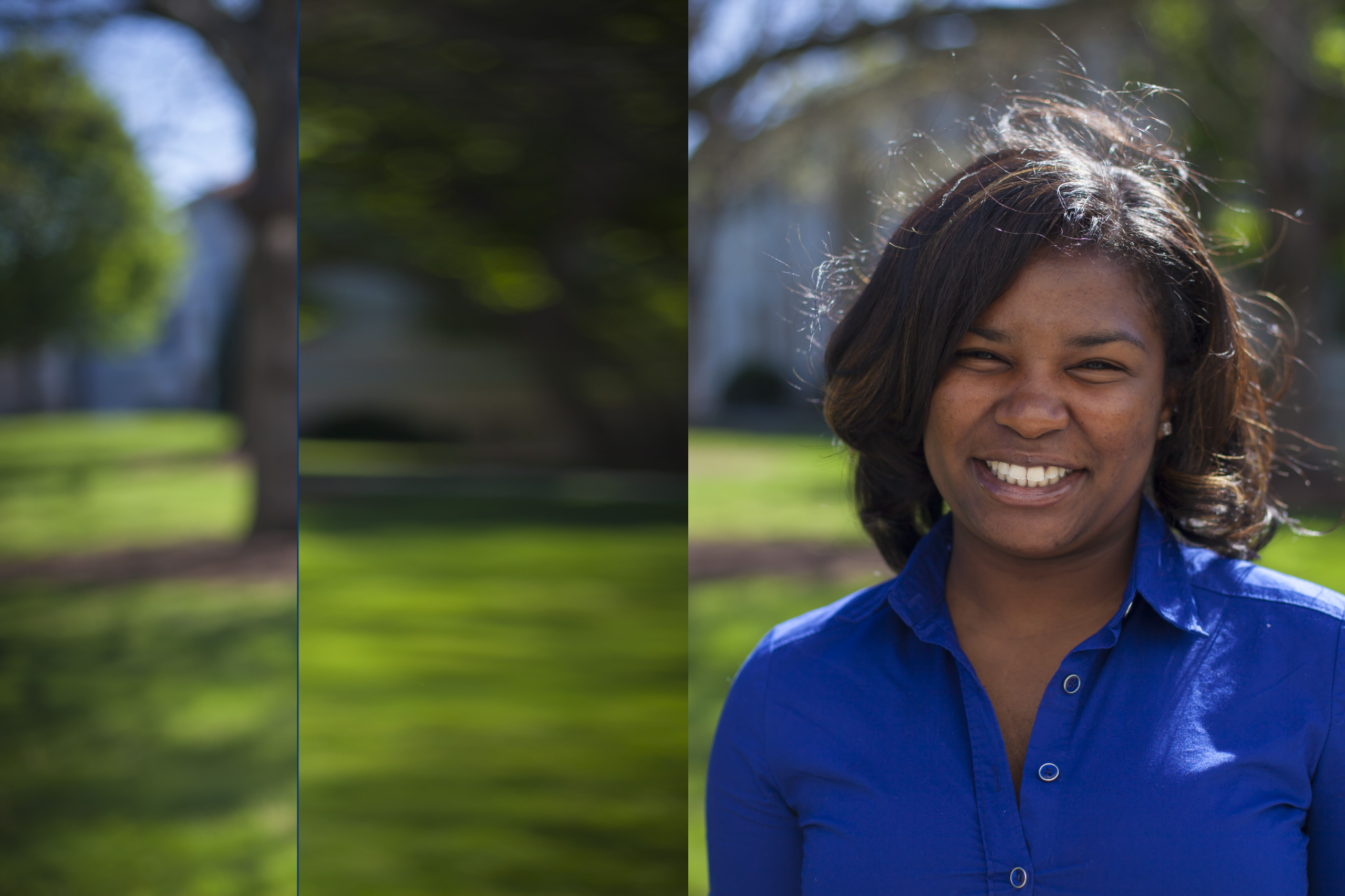 Michael Vaughn receives the Eleanor Main Student Mentor Award
By Kofi Stiles, LGS Communications | May 10, 2020
The Laney Graduate School is proud to announce Michael Vaughn as a 2020 Eleanor Main Student Mentor Award recipient. Vaughn is graduating with a PhD in Sociology and a Certificate in Women's, Gender, and Sexuality Studies. During his six years in the Laney Graduate School, Vaughn has mentored both undergraduate and graduate students through his research, teaching, and academic advisement.
Named in honor of the late Dr. Eleanor Main, a transformative leader at Emory, and a devoted advocate for graduate education, the award recognizes individuals who exemplify mentoring of the highest quality in graduate education. Vaughn is one of two recipients of the award that is presented each year during the Laney Graduate School commencement ceremony. 
"Receiving the Eleanor Main Award is a dream come true," Vaughn said. "I've dedicated so much of my time at Emory to student support, be it through Academic Advising, RISE, teaching, or my one-off student mentorship."
Through Research in Sociology at Emory (RISE), he has trained many undergraduates on research projects, where students learn research design skills and have the opportunity to do hands-on research.
Vaughn also facilitated many valuable opportunities for research training and career development for his fellow graduate students. "Michael is always the first to offer notes, sample materials, grant writing tips, or to grab a coffee to chat about research design," said Emily Pingel, a fellow graduate of the Sociology program. "He strives to increase access to training and information in any way he can, including facilitating graduate workshops on research methods."  
In addition, "Michael dedicated hundreds of hours to creating workshops and panels to provide Emory graduate students with cutting-edge interdisciplinary research tools and access to new ways of thinking," noted Pingel.
For example, Vaughn co-organized the Critical Juncture 2019 conference -- an intersectional forum for emerging scholars, artists, and activists to present their work and to advocate for social justice.
But he would not have developed such skills without the influence of his mentors. While studying sociology and psychology at State University of New York College at Geneseo, Vaughn was a mentee of sociologist Dr. Anne Eisenberg. Her mentorship left a lasting impact because she left room for him to make mistakes. 
"Anne Eisenberg is still one of my key mentors, providing me with clear guidance, the space to make mistakes, and the empathetic support I need to be successful," Vaughn says. "Because of her, I can take my clinical training and apply it to my research and teaching."
When delving into social work during his undergraduate program, Vaughn received support from Eisenburg, who helped him minimize the damage of potentially pursuing a path that would not be right for him. As a result, he joined a Master of Social Work program at Hunter College, at the City University of New York. 
"While I dropped out in my third semester, I had the opportunity to be a research assistant on studies about group decision making and learn from a cadre of amazing clinicians about how to approach individuals and groups with empathy, compassion, and patience," Vaughn said. "And, most importantly, I learned always to strive to meet the client where they are."
Vaughn was also greatly influenced by the mentorship that he received at Emory. He credits his advisor Irene Browne, PhD, associate professor in the Department of Sociology, with helping him discover his approach to teaching.
"Irene has this amazing capacity to hear students out and understand the subtext of their situation, particularly in terms of race, class, gender, sexuality," Vaughn said. "She gets it and continues to educate herself on how intersecting systems impact everyday life." 
Vaughn's approach to mentoring draws from the intent to meet students where they are in their own lives. He chooses to honor their lived realities rather than imposing his own will and goals onto them.
"I strive to be real with my students," Vaughn explained. "By that, I mean that I only make claims that I know are evidence-based. The first expectation I make clear is that sociology as a discipline has shown that oppression exists; we, as social scientists, study how it operates and have a mission to minimize harm. That's the foundation of the class and, I would argue along with many other scholars, one of the foundations of modern-day sociology."
In his doctoral work, Vaughn studied how trauma impacts the way gay men understand themselves. In his dissertation, Vaughn explores how the HIV/AIDs epidemic affected and continues to impact the lives of gay men by using hauntology, a theory developed by the University of California, Santa Barbara sociologist Dr. Avery Gordon. 
"People often talk about the past influencing the present – maxims like 'history repeats''' Vaughn says. "Hauntology is a way for people to think carefully about what that means and what history "repeating" might mean."
Specifically, Vaughn's work explores the ways sexuality is understood in society and how trauma can disrupt that agreement, resulting in different generations using the same definitions but with different meanings. 
"This can fuel inter-generational divides. Imagine trying to interact with someone who you think is like you, someone who holds the same identity as you, but you realize that they hold different beliefs about sexuality," Vaughn says. 
Vaughn will continue to explore the hauntology of trauma during his postdoctoral fellowship at Columbia University's HIV Center for Clinical and Behavioral Studies.
"I am currently working on turning my dissertation into a book, so I will be continuing my current research while jumping into new and exciting studies led by my new mentors," he said. "I am excited to continue to learn and grow as a mentor while at the Center. I think that the transition will be vital for me to continue to grow as a mentor and learn how to support junior scholars within this new kind of power differential."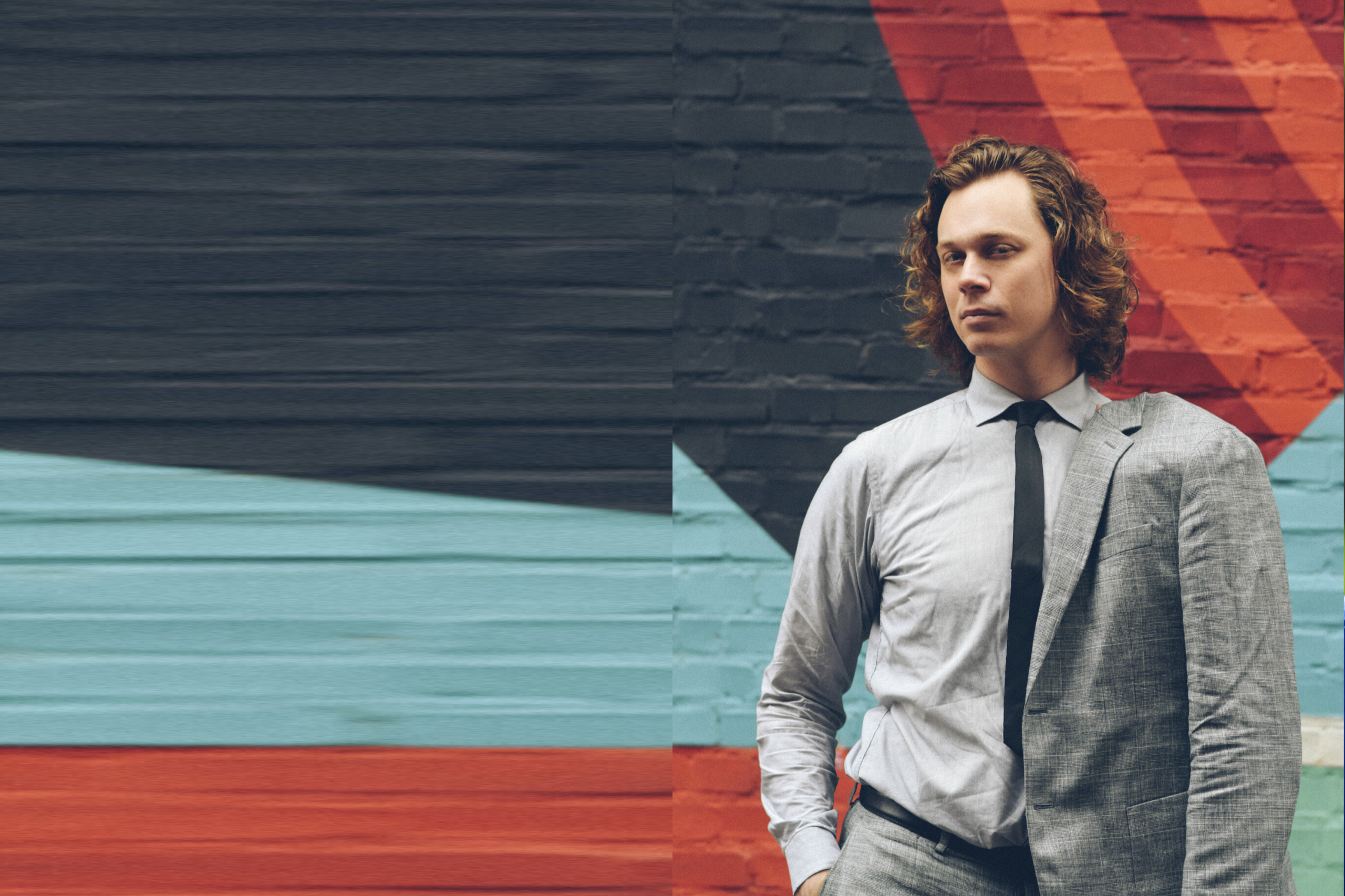 Community Highlights
At the Laney Graduate School, we promote excellence through research, scholarship and service. During our celebration, we acknowledged the students, faculty and staff who uphold these values.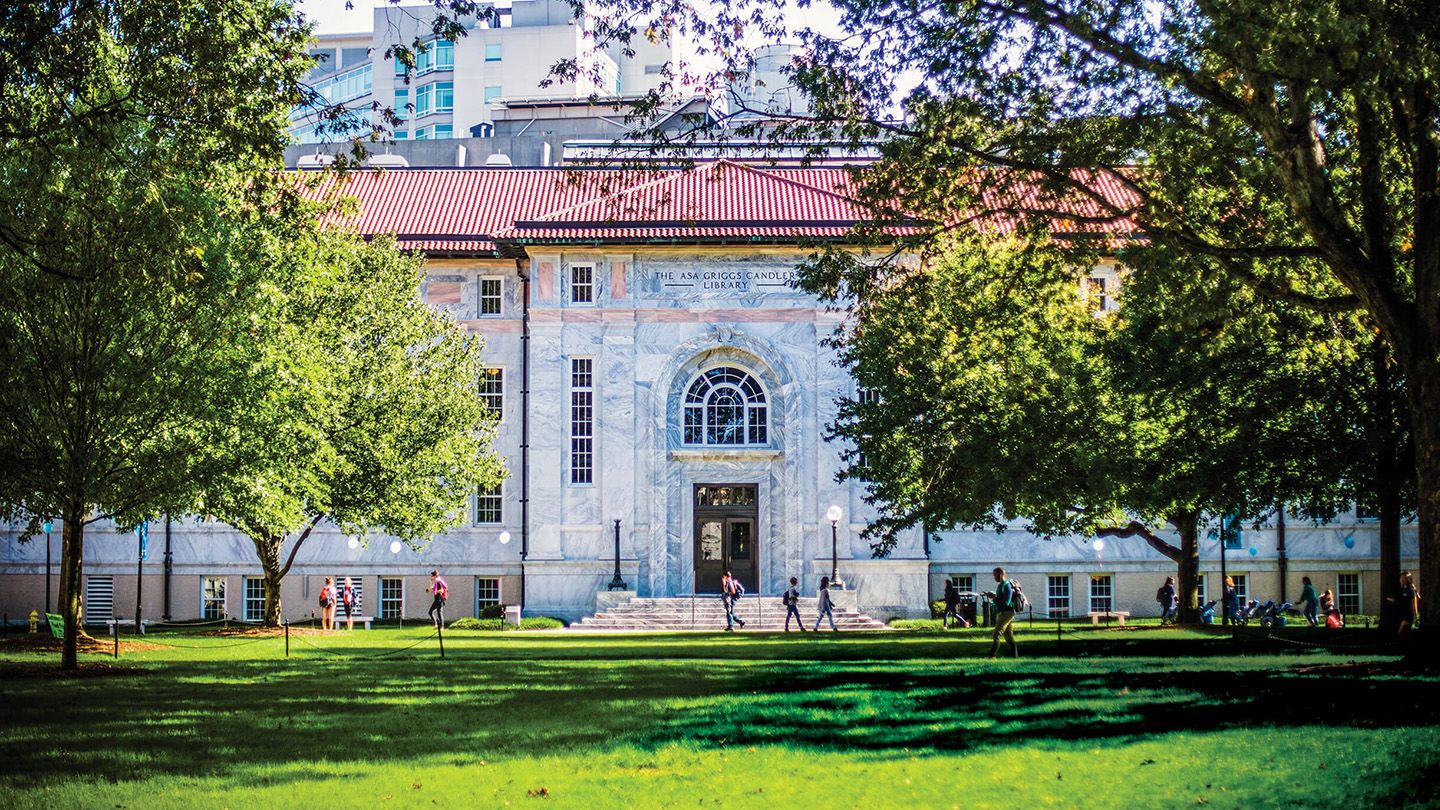 Featured Profiles
Graduate Student Feature | Morgan Barham

Graduate Faculty Feature | Dr. Michael Kramer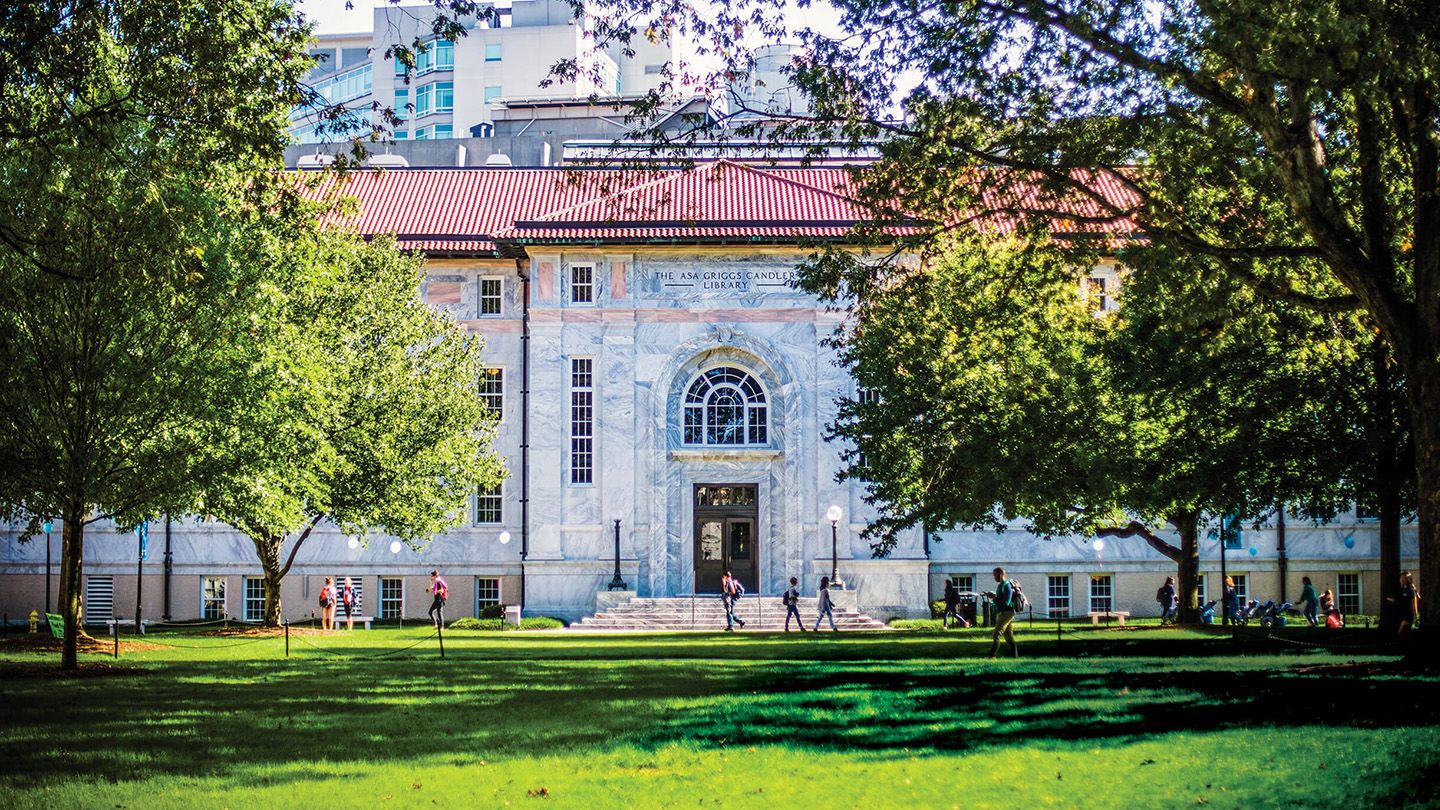 Even serious injury couldn't stop immunologist's path to PhD
By Kofi Stiles, LGS Communications | Emory Report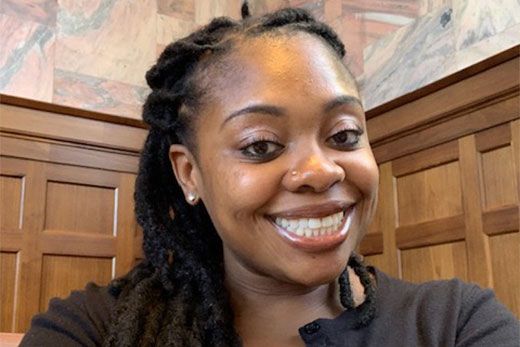 Morgan Barham's path toward her doctoral degree in biomedical sciences began when undergraduate immunology courses sparked a passion that ended her desire to attend medical school and become a pediatrician.
While pursuing her bachelor's degree at Saint Augustine's University-- a historically black university in Raleigh, NC-- Barham always found great interest in her immunology courses. As a result, her academic advisor suggested that she consider a graduate degree in immunology.
Barham spent the next summer researching at NC State University. After earning her undergraduate degree, she was admitted into the Post-Baccalaureate Research Education Program (PREP) at the University of Kansas (KU), where she studied under the late Dr. Stephen Benedict. The PREP program promotes diversity in biomedical research and provides mentored research training to prepare recent grads for graduate school in science-related fields.
Upon completion from KU, Barham began looking for top immunology programs within the Southeastern United States and chose the Immunology and Molecular Pathogenesis Program (IMP) at Emory's Laney Graduate School. 
Five years later, as she entered the last phase of her degree, an incident on Halloween of 2018 created an unimaginable disruption. 
Barham helped recruit and retain scholars from historically underrepresented groups as part of her fellowship with Laney EDGE (Emory Diversifying Graduate Education). After returning home from a recruitment trip, she tripped over her bag and took a fall that nearly halted her progress toward completing her PhD. 
"Everyone says that you shouldn't try to break your fall, just fall," Barham said. "But I tried to break my fall, and my hand went straight through the window of my garage. I essentially mangled my whole wrist."
Barham was treated at Grady Hospital for two torn tendons and a torn nerve— an injury that left her with limited use of her dominant hand. 
"The first thing that I asked the doctors was 'am I going to be able to pipette?'" Barham explained.
While pursuing her PhD, Barham studied T cell activity in patients who are coinfected with latent or active Mycobacterium tuberculosis and HIV. Her success relied heavily on her ability to work in the laboratory with equipment such as pipettes. However, due to her injury, she was unable to use her hand for nearly six months.
Barham faced the difficult decision of whether or not she should continue pursuing her degree that she was so close to completing. Taking a leave of absence was a reasonable option, but doing so would have prolonged her time to degree.
With much to consider, Morgan sought guidance by praying as well as consulting with her family, academic advisors, and support structure at Emory.
When Barham's advisor, Cheryl Day 98C, PhD, associate professor in the Department of Microbiology and Immunology learned about the accident, she began exploring ways that her student could finish her experiments. They determined that lab technician Wendy Whatney would assist Barham with manual lab duties, including pipetting.
"I have not had any other students with similar experiences as Morgan," said Day. "An important take away from this is the benefit of being flexible and developing creative alternatives when unexpected situations arise."
Barham also recalls the support and encouragement that she received from Amanda Marie James, PhD, chief diversity officer & associate dean for diversity, inclusion, and community engagement at the Laney Graduate School.
"Dr. James said to me, 'we are going to figure this out and get everything done,'" Barham said. "Through her support, I was able to analyze my data and do everything else."
Triumphing over adversity
Barham successfully defended her doctoral dissertation in September of 2019. Since her injury, she has recovered 95 percent of the movement in her hand after receiving occupational therapy at Grady Hospital.
"They said the nerve, which was in my pinky finger, would take five to seven years to grow back fully," Barham explained. "It's there, but it feels like pins and needles. Other than that, I can do everything I could do before. When I initially spoke with the doctors and found out how serious my injury was, I was so thankful that I was even alive."
Barham took a three-month travel break and found work as a medical science liaison with the diagnostics company Hologic, Inc, which focuses on women's health and infectious disease diagnosis.
"We are the go-between to answer any high-level scientific questions or provide additional information about an unexpected result or diagnostic to lab techs, doctors, or key opinion leaders," Barham said.
'You can do it because I did it'
Looking back on her time at Emory, Barham admits that the journey to the finish line, even before her injury, was not easy. Still, she values her time at the Laney Graduate School.
One of her prime motivations to attend graduate school was gaining the knowledge, experience, and credentials to mentor students from historically underrepresented groups who aspire to earn advanced degrees. 
In addition to studying T cells and fulfilling her role as a Laney EDGE Fellow, Barham spent a substantial amount of time at Emory involved in diversity work. This work included the National Institutes of Health-funded Initiative to Maximize Student Development, the National Institutes of Health's Broadening Experiences in Scientific Training program and two terms as president of Emory's Black Graduate Student Association.
With the insight from these organizations and initiatives, Barham will continue to use the skills she learned at Emory not only in her current employment but also in pursuing diversity and inclusion in everything she does.
"Every STEM program that I participated in had an older white male saying that children of color can be doctors and scientists," Barham says. "But I still never saw anyone who looked like me. I got my PhD so that, when I go out and mentor, I can say 'you can do it because I did it.' The graduate journey has been challenging, but rewarding experience."
---
Distinguished Teaching Awards recognize excellence in graduate and professional school faculty
Emory Report | May 8, 2020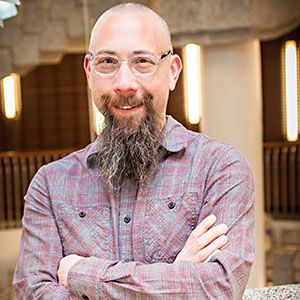 The Provost's Distinguished Teaching Award for Excellence in Graduate and Professional Education recognizes outstanding scholars who excel as teachers within formal and informal educational settings.
Michael Kramer 97A 09G, associate professor, Rollins School of Public Health and graduate faculty of epidemiology, James T. Laney School of Graduate Studies was one of seven faculty member given the award in recognition of the important role of exceptional teaching in graduate and professional education.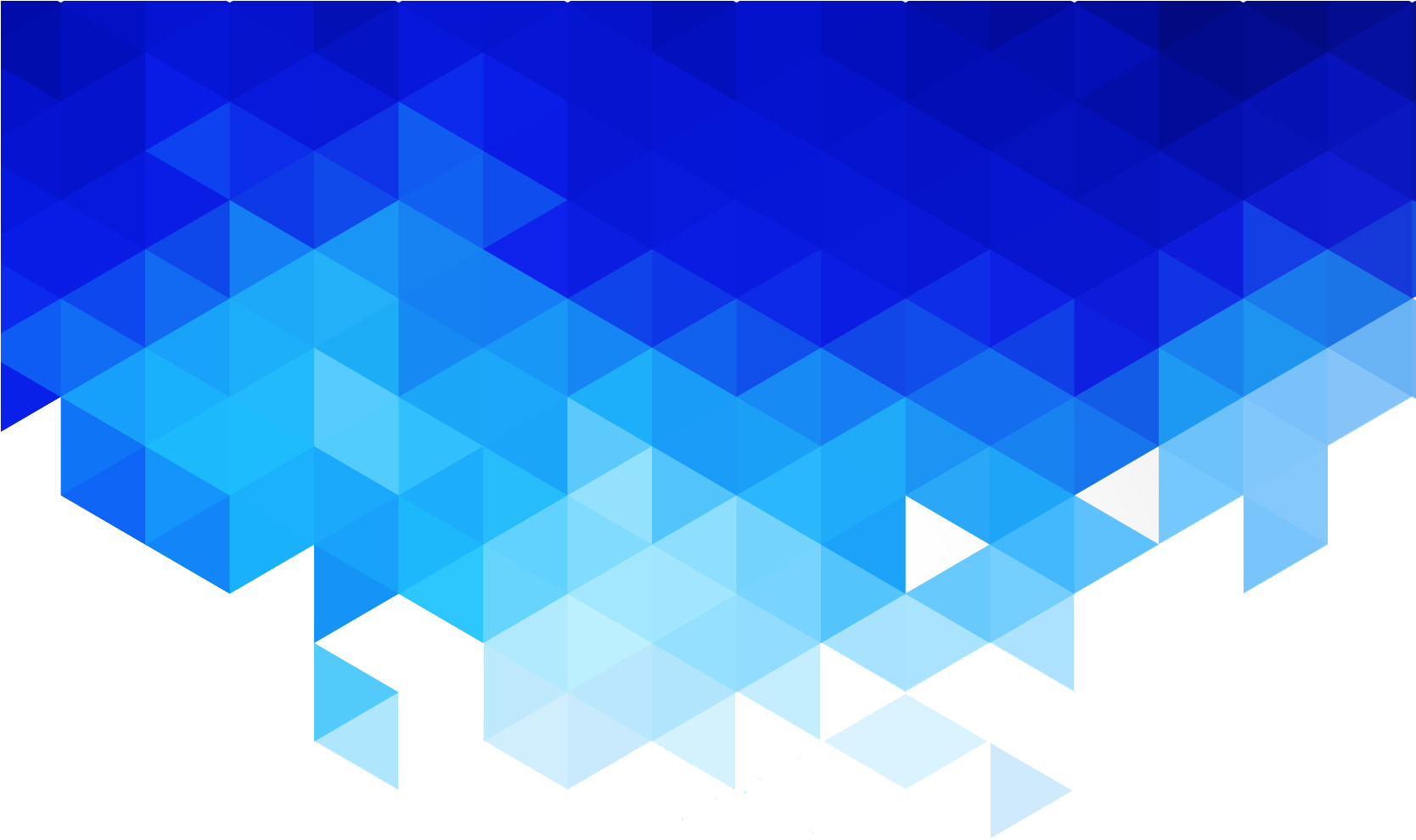 A Conversation with LGSC Presidents
Past and present presidents of the Laney Graduate Student Council discuss the importance of student leadership and involvement.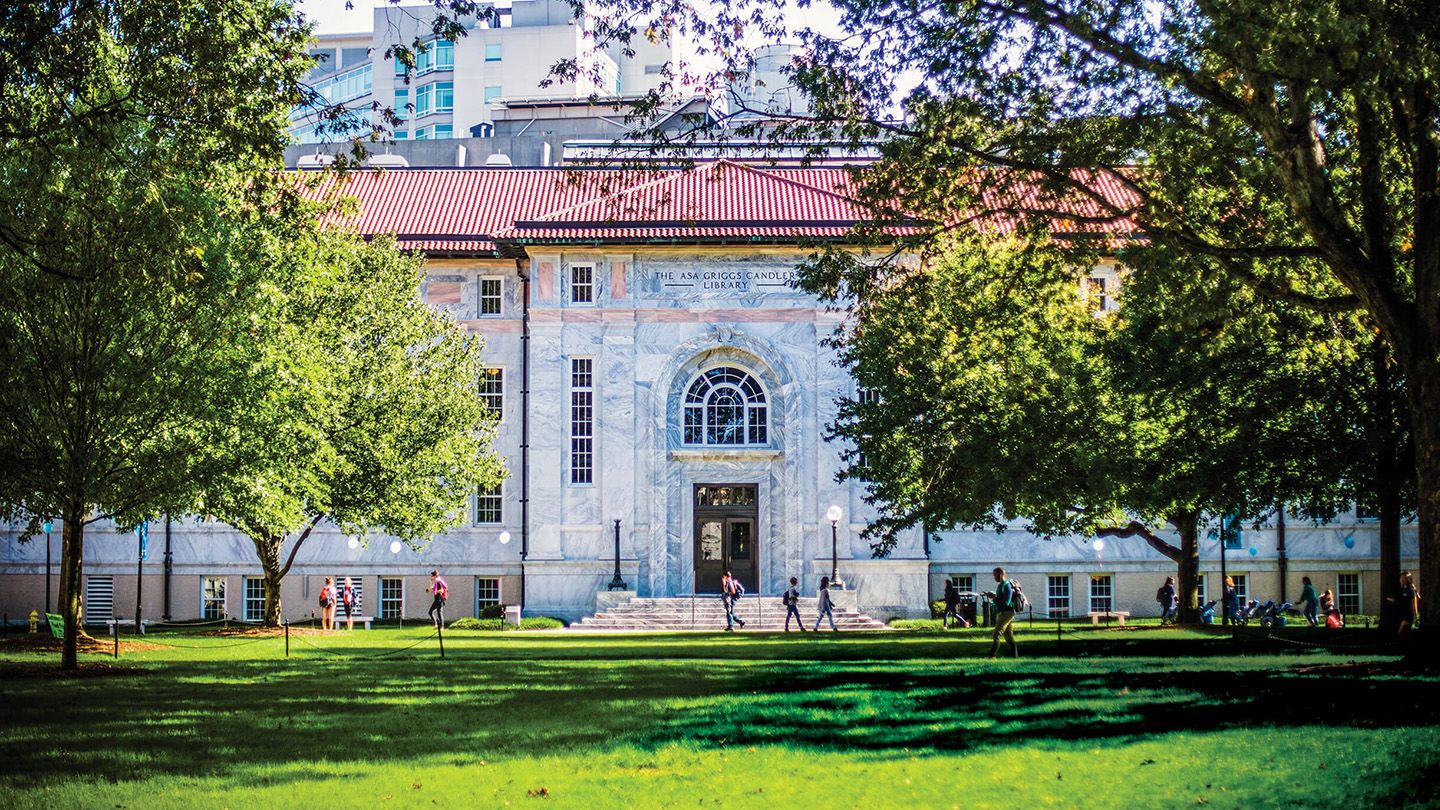 Commencement Highlights
See the conferral of Master's and Doctoral degrees by President Claire Sterk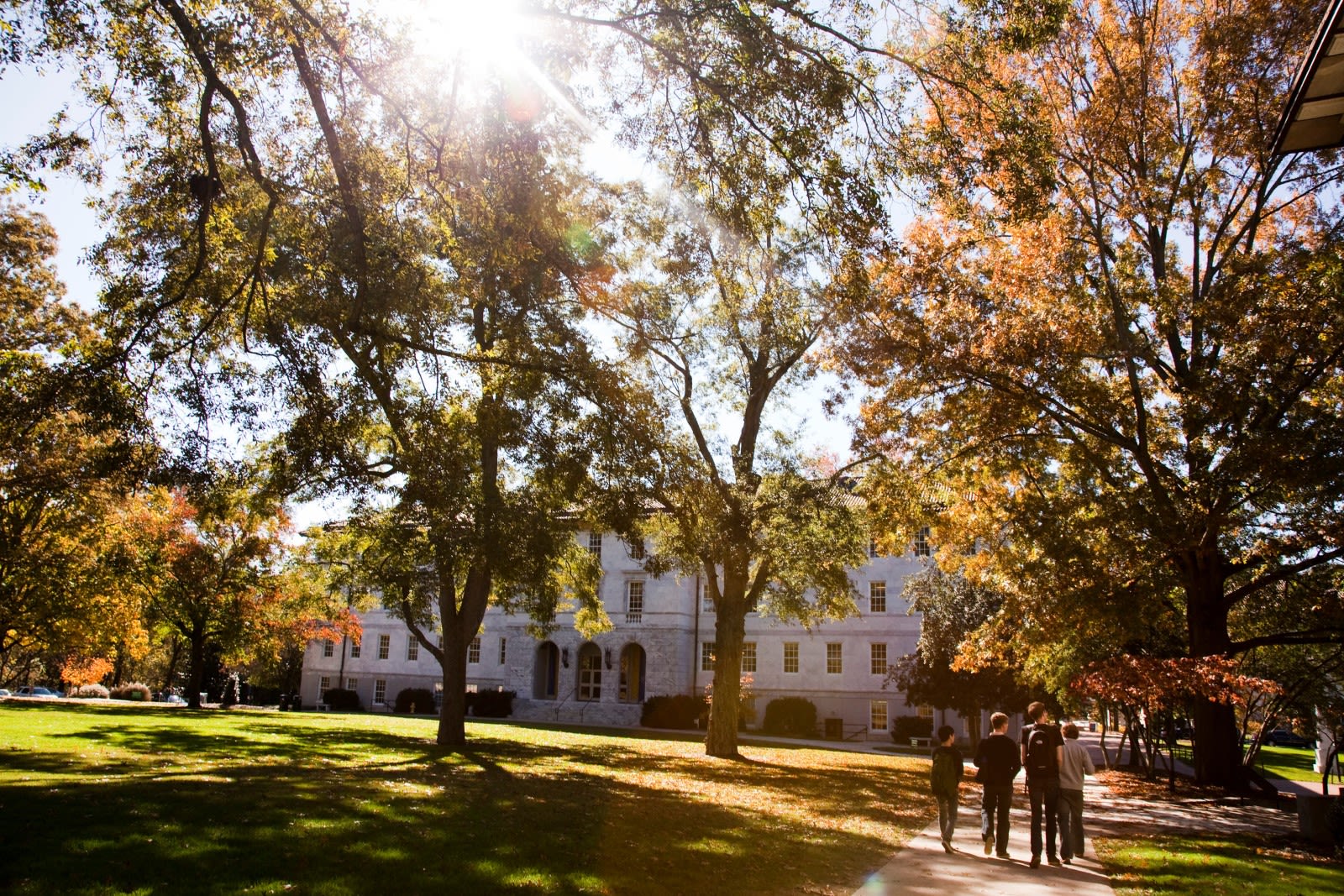 Master's Degree Conferral
---
Doctoral Degree Conferral