OUR SUSTAINABLE FUTURE
A Better World, Built to Last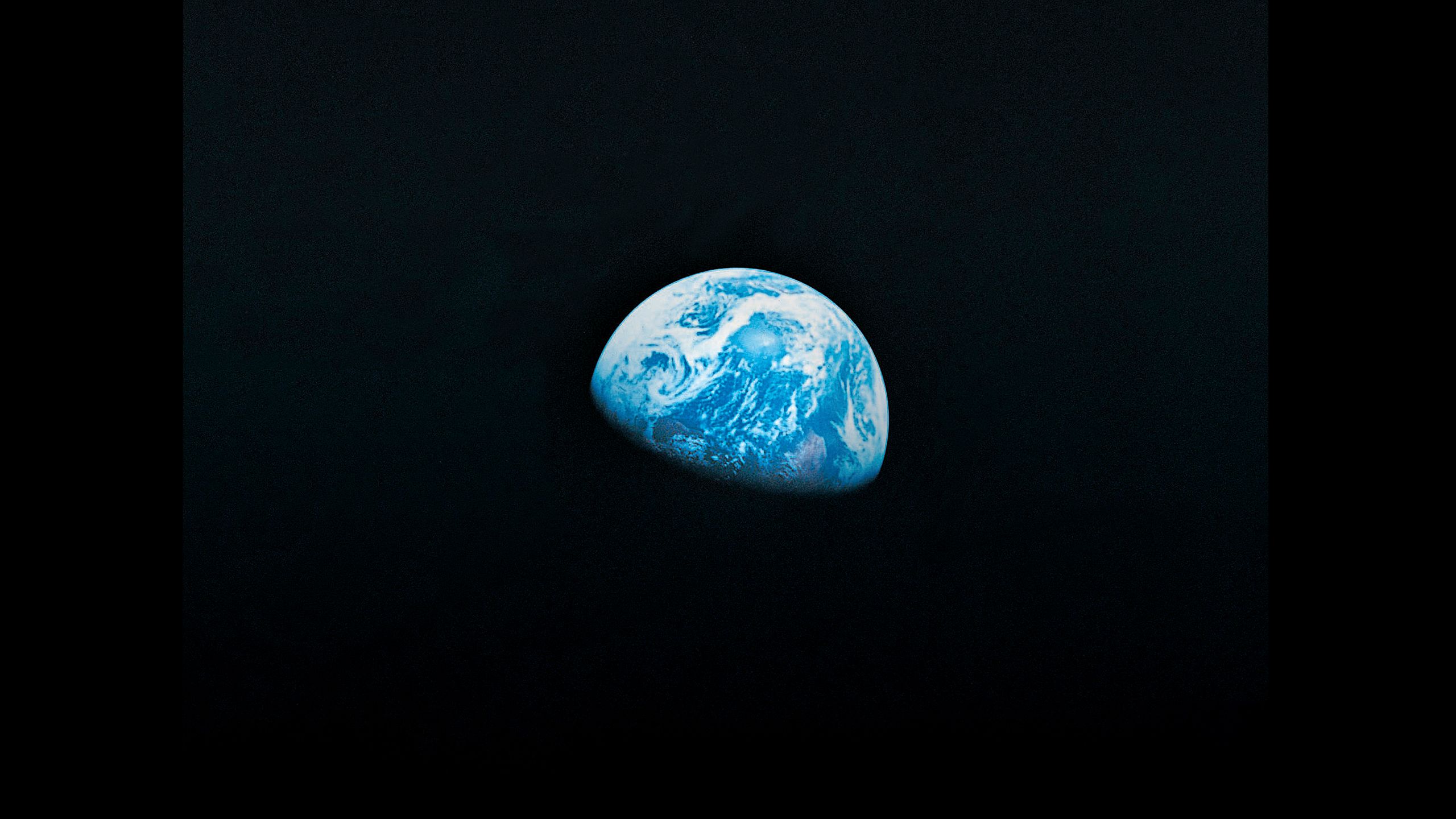 Sustainability and resiliency
have long been core tenets of Emory's mission to serve humanity with compassion and impact. Find out how the university is empowering and preparing its people—faculty, staff, students, and alumni—to make the Earth not only a better place for all, but also one that has a bright and lasting future.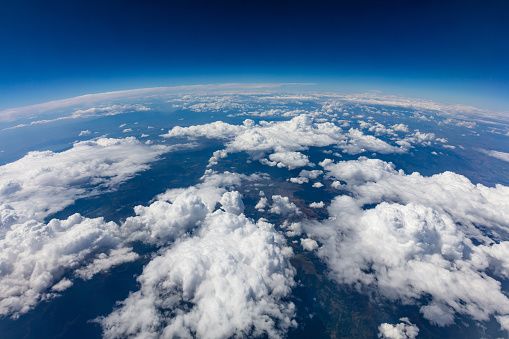 At Emory, sustainability is far more than well-intentioned words or immeasurable goals written down on a page only to get filed away. No, sustainability means putting concrete ideas and intentions straight to work with a sense of urgency. It's practicing what we teach. And it's making an impact across all of humanity's basic needs—air, food, water, shelter, and more.
The physical signs of the commitment are everywhere at the university, from the hundreds of trees that make Emory "a campus in the forest," to the educational gardens that provide a safe habitat for pollinators. Here, sustainability is the fruit and vegetables sold at the weekly, on-campus farmer's market, grown less than an hour down the highway at the university's Oxford Organic Farm, or by local farm-to-table vendors.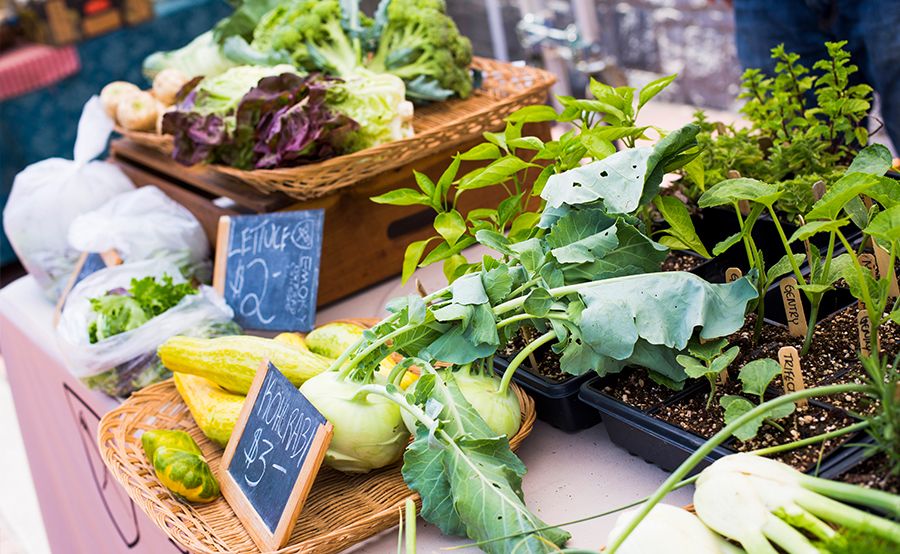 In fact, nearly 40 percent of what is served in Emory Dining locations is currently sourced locally and/or sustainably — and efforts are underway to increase that number to 75 percent by 2025. You can even eat your French fries from the cafeteria guilt-free: The cooking oil is used to make a biofuel blend that powers the Cliff Shuttle System, one of the largest private transit systems in metro Atlanta, which takes 3 million car trips off the road each year.
The cutting-edge wastewater recycling facility on the Atlanta campus — called the WaterHub — is the first of its kind in the United States and has become a global model for the treatment and reuse of water, recycling nearly four hundred thousand gallons of raw sewage daily to produce water clean enough to flush toilets and heat and cool Emory's buildings. Thousands of people have toured the facility since it opened in 2015, from Apple's head of sustainability to the minister of infrastructure for Rwanda. (See more about the WaterHub on page 30.)
Meanwhile, more than 70 percent of campus waste is now diverted from landfills as part of Emory's Zero Landfill Waste effort. Walk across campus and you'll find no landfill waste containers in any exterior space. And, inside Emory buildings, employees daily manage their own deskside waste to optimize proper sorting of these materials for compost and recycling, reducing the burden on landfills and their surrounding neighborhoods. 
Still, sustainability doesn't just manifest itself physically. It's also a driving purpose that pervades the university's classrooms and laboratories. 
Emory faculty are continuously developing and adapting curricula to anticipate the challenges of climate change, finite natural resources, social injustice, and much more. Students of all levels have opportunities to learn from and work alongside faculty on topics ranging from air pollution to food ethics to public health. By offering more than four hundred courses across forty academic departments related to sustainability, the university is graduating future leaders who well understand these issues and are prepared to tackle them head-on.
For all of these reasons and more, Emory today ranks among the top thirty most sustainable research universities in the nation, based on a rating given by the Association for the Advancement of Sustainability in Higher Education.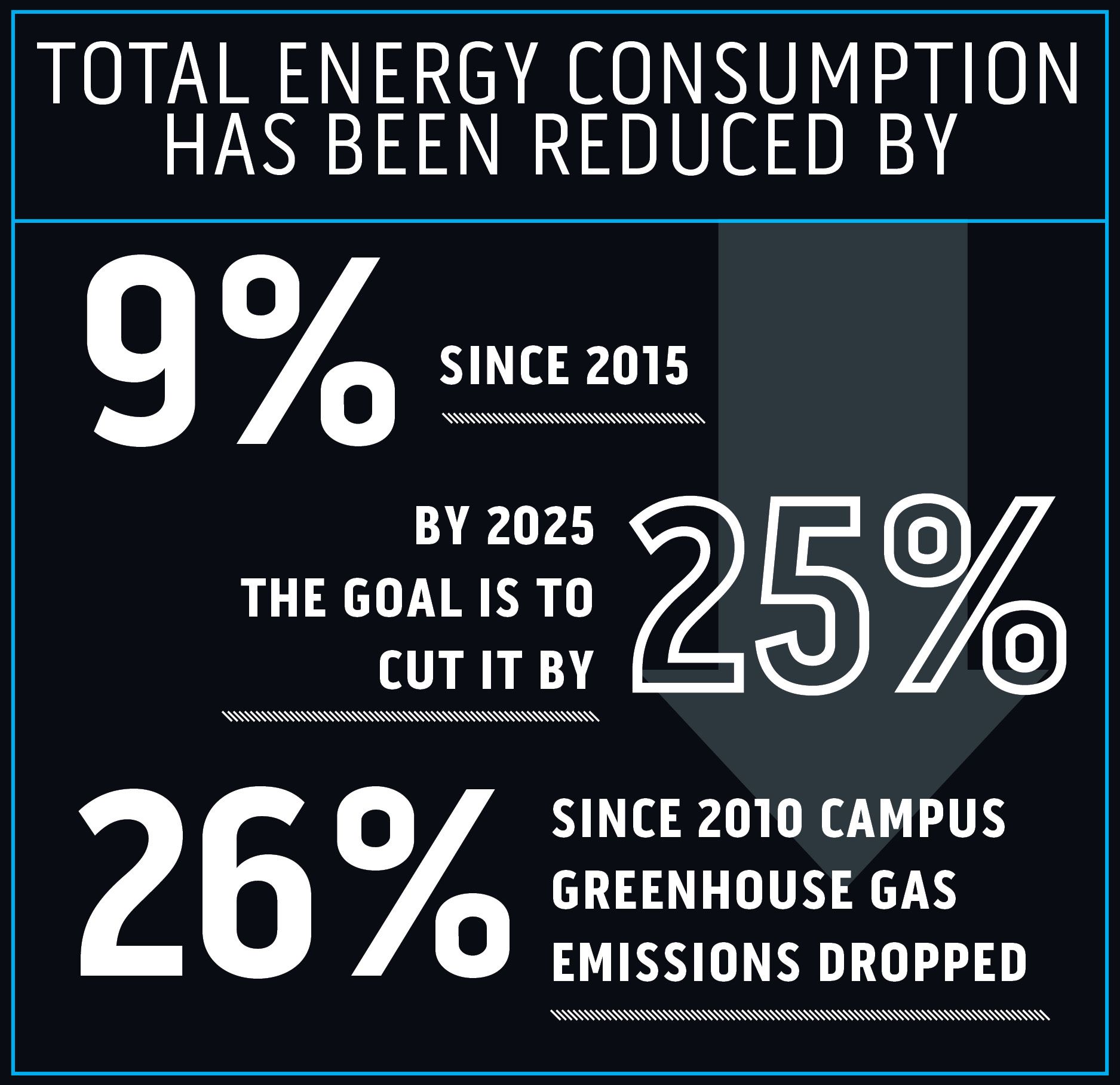 "Sustainability allows Emory to walk our talk in a very concrete way," says Ciannat Howett 87C, the university's associate vice president for resilience, sustainability, and economic inclusion. "It's our ethics made manifest through the buildings we build, the transportation choices we make, the way we're designing our campus, and the research we're doing."
Indeed, Emory's commitment to sustainability aligns with its mission of creating positive transformation by educating new generations of ethically engaged leaders.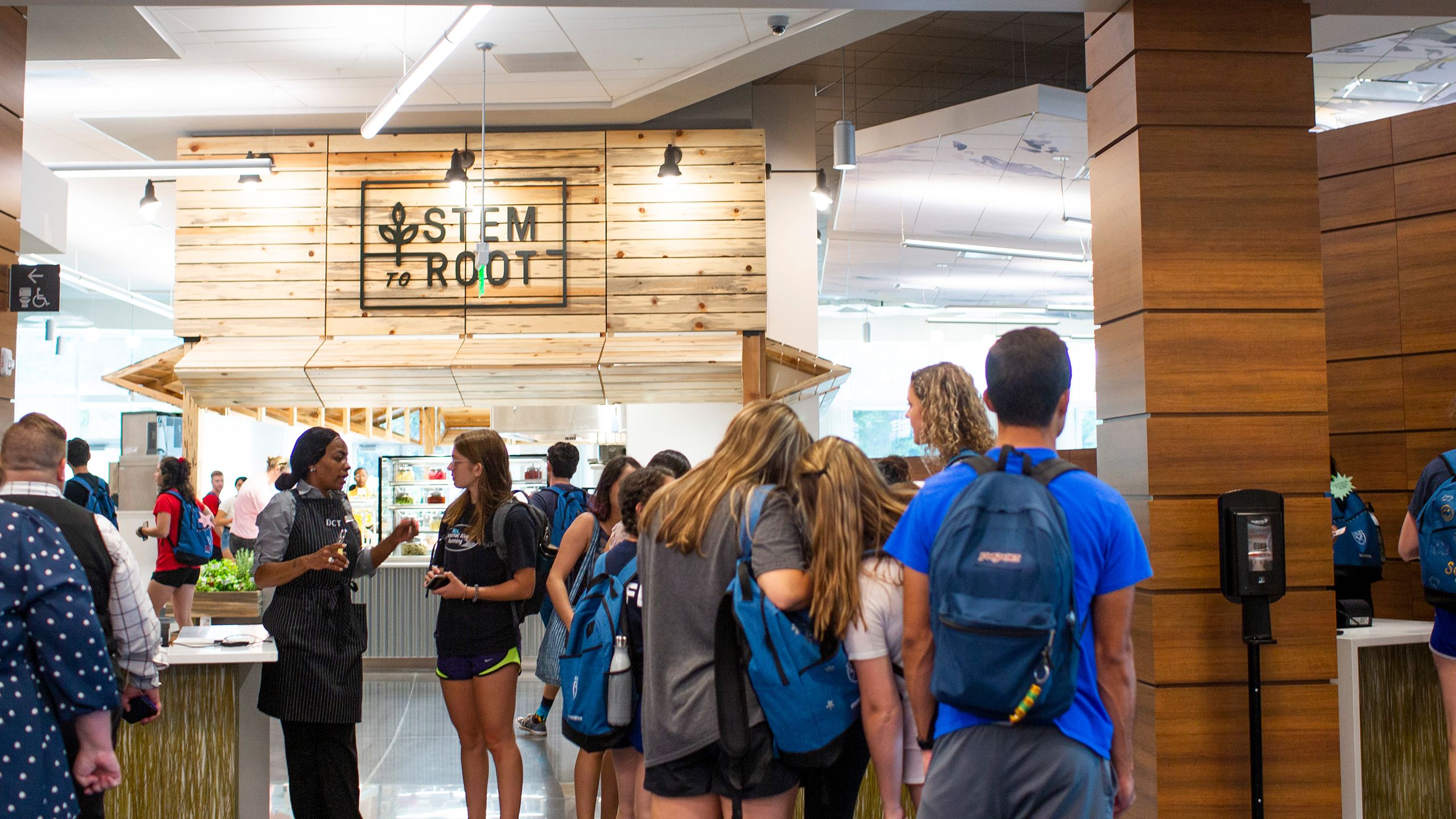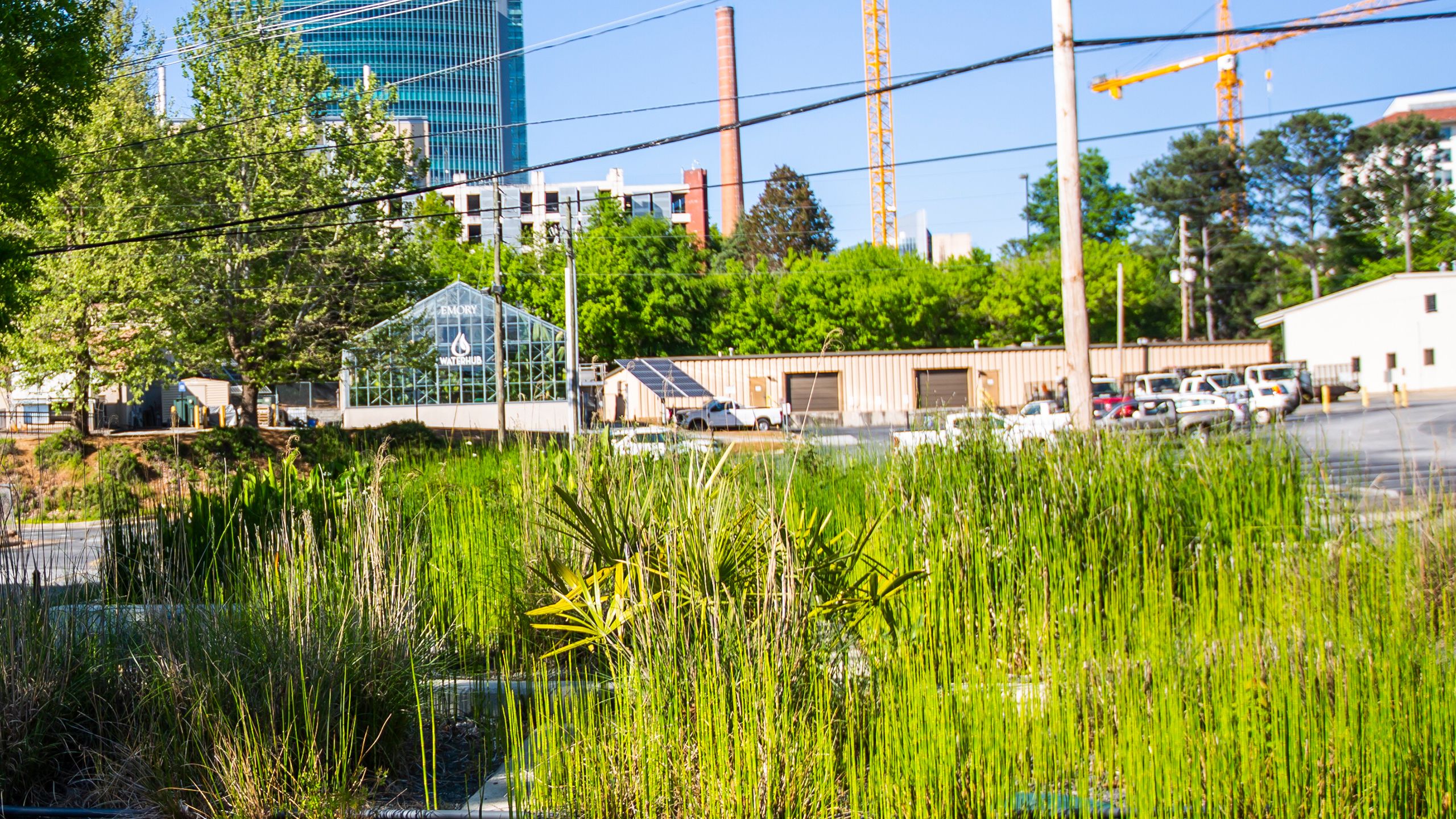 BACK TO THE START
But once upon a time, all of these efforts — now Emory mainstays —were in fact just words on a page. Visions of what could be. In summer 1999, a small group of interested faculty, staff, and students — twenty-one to be exact — met for the first time to discuss sustainability issues on campus.
At the time, a decision to build a road through a long-standing forest area near the beautiful Lullwater Preserve generated some outrage on campus. That's when Peggy Barlett, now retiring Goodrich C. White Professor of Anthropology, decided to form a committee that would steadily work towards managing campus change. They started by pulling invasive English ivy from Baker Woodland, took walks to learn about the local impact on environmental processes, and raised awareness about environmental issues on campus.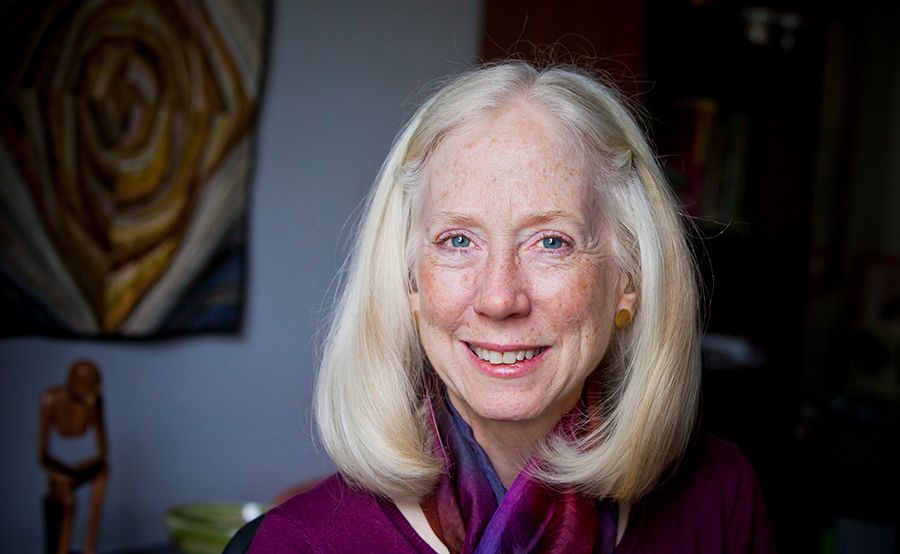 Two years later, Barlett helped to launch the Piedmont Project, a faculty development program that began to infuse sustainability and environmental issues throughout the university curriculum. The project laid the foundation for the adoption of a number of sustainability initiatives. In 2005, university administrators took the next step and crafted its first ten-year vision focused on optimizing Emory's environmental impact. Their commitment took the grassroots movement started by that small group of staff, faculty, and students, and formally turned sustainability into a fundamental principle of the university.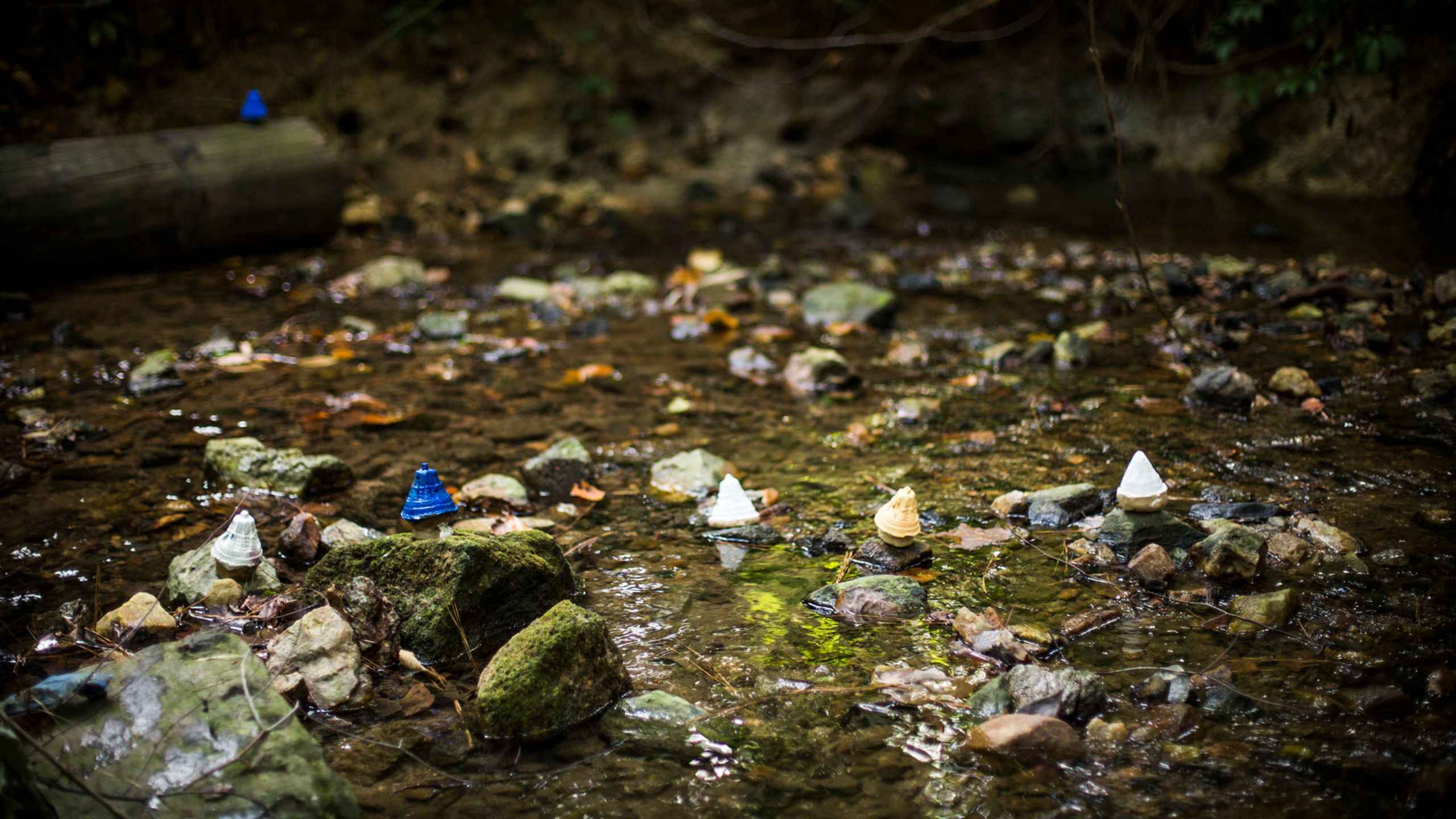 LOOKING TOWARD THE FUTURE
In 2015, Emory created its second ten-year vision statement — the 2025 Sustainability Vision—and set lofty goals to cement its status as a sustainability leader. During the past two decades, key building blocks have been put in place to create a more sustainable university — but Ciannat Howett, who has served as Emory's founding director of the Office of Sustainability Initiatives since 2006, says the university still has miles to go. 
In just five years from now, Emory hopes to have all non-potable water needs across the university to be supplied by recycled rain and wastewater. To reduce total energy use by 50 percent per square foot, the university will continue to explore options in solar energy and renewable energy microgrids. And by 2025, the university hopes to divert 95 percent of nonconstruction waste from municipal waste landfills. And any new construction will be carbon neutral.  
"Creating a sustainable campus is a journey," Howett says. "There's no resting on our laurels."
The thing Howett is most proud of regarding Emory's approach to our world's environmental crises is that the university is not satisfied in merely pointing out that sustainability issues are real and scary. 
"We're not just researching and writing reports, and then telling everyone else what to do," Howett says. "We are implementing best practices ourselves, trying new things, embracing a freedom-to-fail mindset. We are an educational institution, after all. And if we aren't willing to try things and learn and learn and learn, nobody else is going to do it."
---
By Kelley Freund. Photography by Ann Watson, Kay Hinton and Stephen Nowland. Opening image Getty Images. Design by Elizabeth Hautau Karp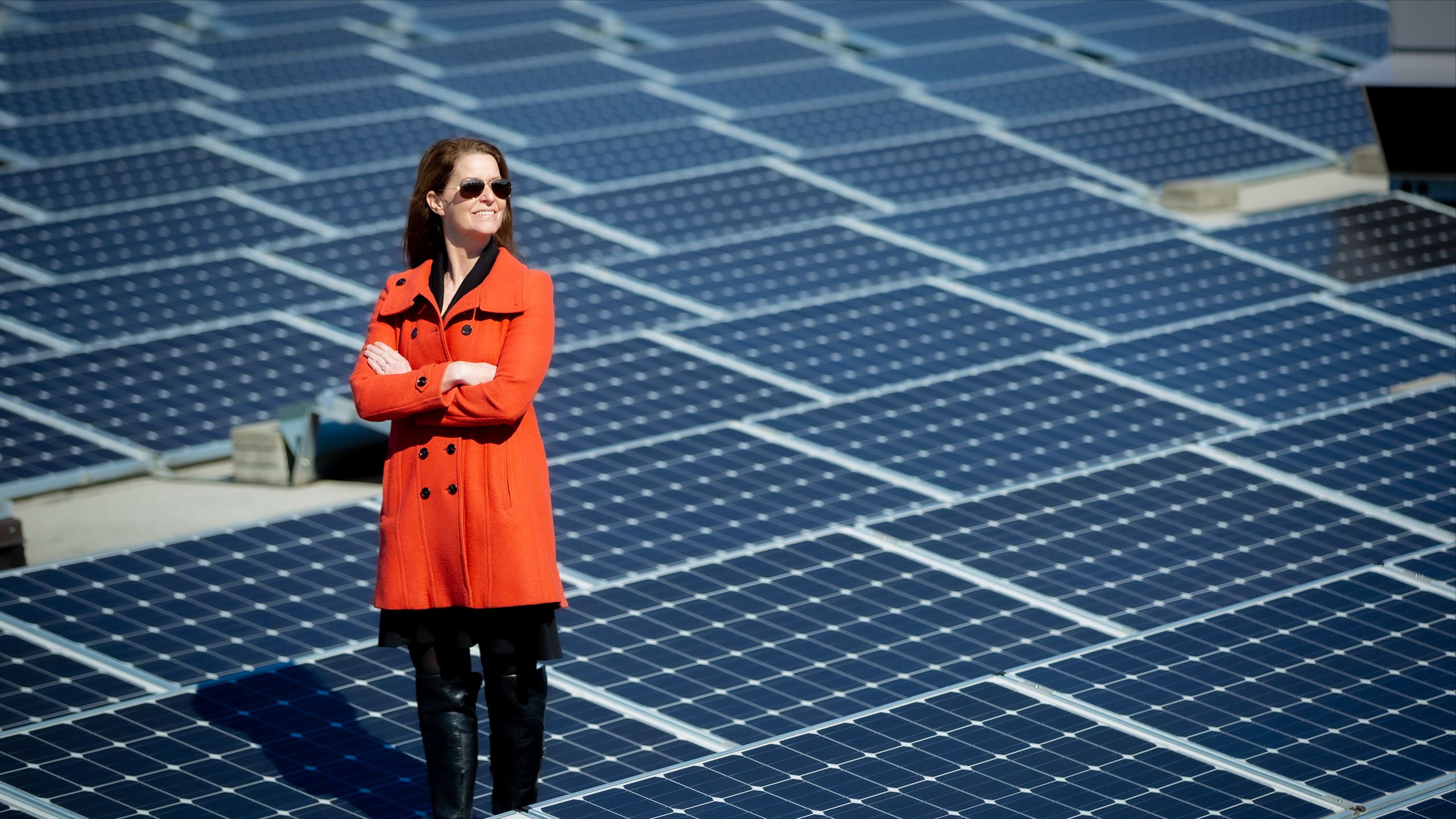 Climate@EMORY
---
There's irrefutable proof that the earth is getting warmer, sea levels are rising, and weather is becoming more extreme and unpredictable. Climate change is one of the most critical issues facing our world today, with its effects impacting billions of people. In 2013, Emory launched an initiative called Climate@Emory that draws on the expertise of hundreds of faculty members and students to advance climate change solutions at Emory and beyond.
"The goal of Climate@Emory is to take three of the things that universities do well — teaching, research, and community engagement — and apply them to climate change so that we can do our part to make a difference on one of the defining challenges of this century," says Daniel Rochberg, who has served as the program's chief strategy officer for the past five years.
One of Climate@Emory's flagship efforts is the Georgia Climate Project, a consortium on climate change anchored by nine of the state's academic institutions. Since its launch in May 2018, the project has convened a 430-person conference with attendees from more than 180 organizations, launched a site that takes visitors on a virtual tour of state climate impacts, and developed a forty-question "research roadmap," whose answers will benefit policymakers and practitioners.
In addition, Climate@Emory paved the way for the university to become accredited as an official observer to the United Nations Framework Convention on Climate Change in 2014, and it has sent delegations to the Conference of the Parties (COP) since 2015. Emory is one of only fifty American universities with official observer status at the COP each year. As part of the Emory COP delegation and related initiatives, students can participate in a yearlong interdisciplinary course that emphasizes collaboration, knowledge, communication, and advocacy.
Another project, the Climate and Health Research Incubator, was recently launched by Rollins School of Public Health to pursue projects that leverage Emory's strengths in health, development, and the environmental sciences.—Kelley Freund