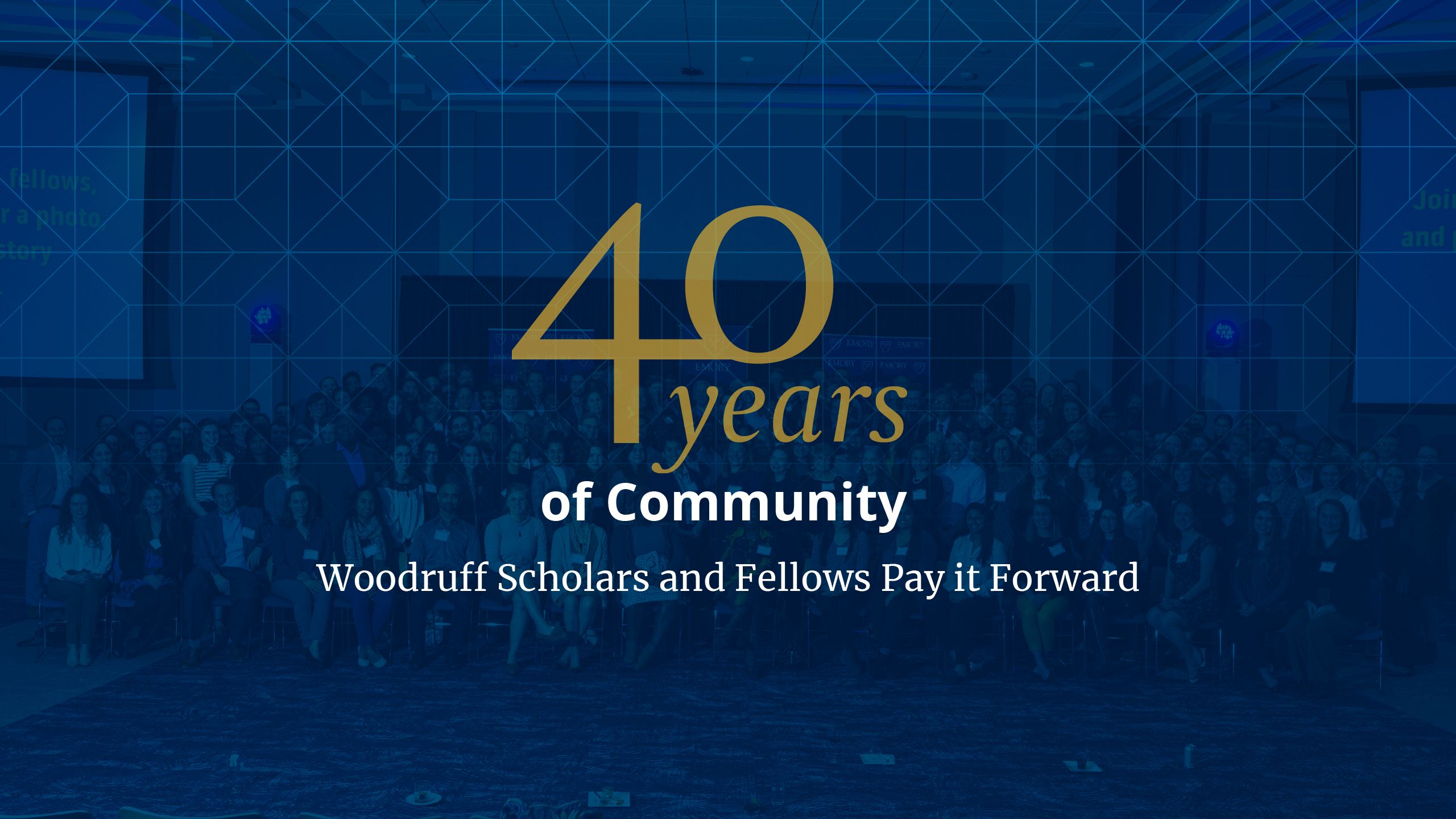 Emory students and alumni celebrate the transformative effect of Robert W. Woodruff's 1979 gift and their collective impact on the world.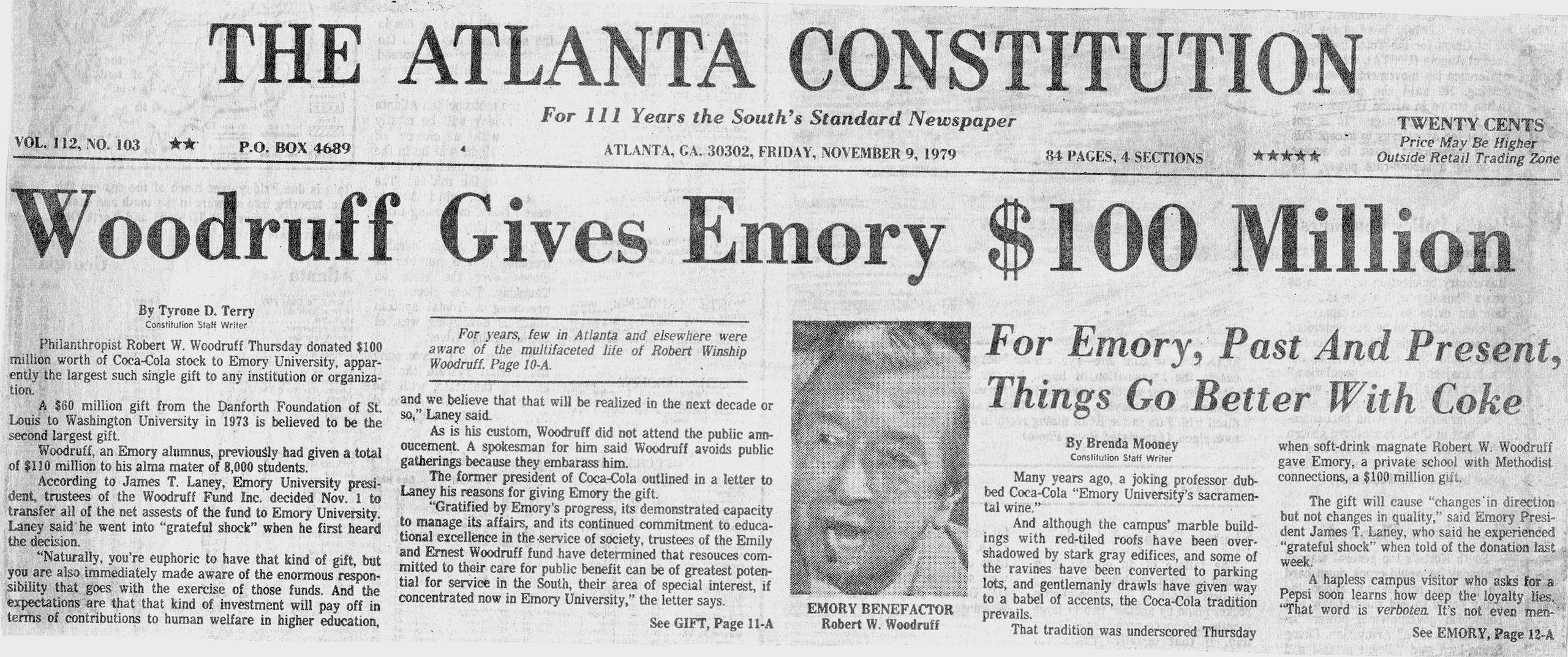 When Sharon Barnes 84L learned she had been awarded a Woodruff Fellowship to attend Emory Law, her life changed forever. Her husband had recently passed away, leaving her in a "deep depression."
To make matters worse, she remembers, "I was in the process of getting a loan for a house because the child murders were happening in the city of Atlanta, and I had these two little kids, a baby and a toddler."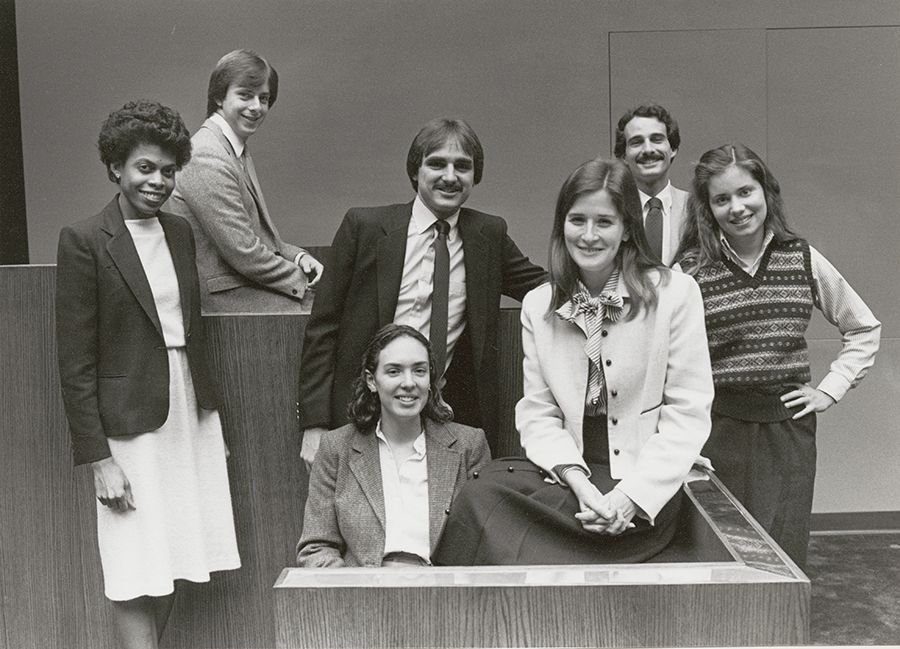 Barnes worried that the loan company would deny her application since her only income for the next three years of law school would be her Social Security survivor benefits.
"But when the loan company found out that I was awarded a Robert W. Woodruff Fellowship and I would be going to Emory University Law School, then the bank said 'for sure,'" she recalls, "because they had that much faith and respect in the name Robert W. Woodruff and the name of Emory.
I felt as if God was telling me 'Yes, Sharon, it's the right decision.' Emory had faith in me. The Robert W. Woodruff fellowship committee had faith in me, so I wanted to do all I could to show appreciation for being awarded that fellowship.
—Sharon Barnes 84L, Woodruff Fellow Since then, she has become a leading trial attorney, handling more than 250 jury trials and mentoring other attorneys.
In the spirit of the gift that so changed her life's trajectory, she also gives back to her Atlanta community by helping those in need: "Robert W. Woodruff gave me my law degree, which I didn't have to pay for, so I did pro bono work, helping folks who just couldn't afford an attorney, doing wills and the like for senior citizens. I hold myself out as a professional, not aloft from people, but as a servant of people, to help ease their minds during a critical stage in their lives."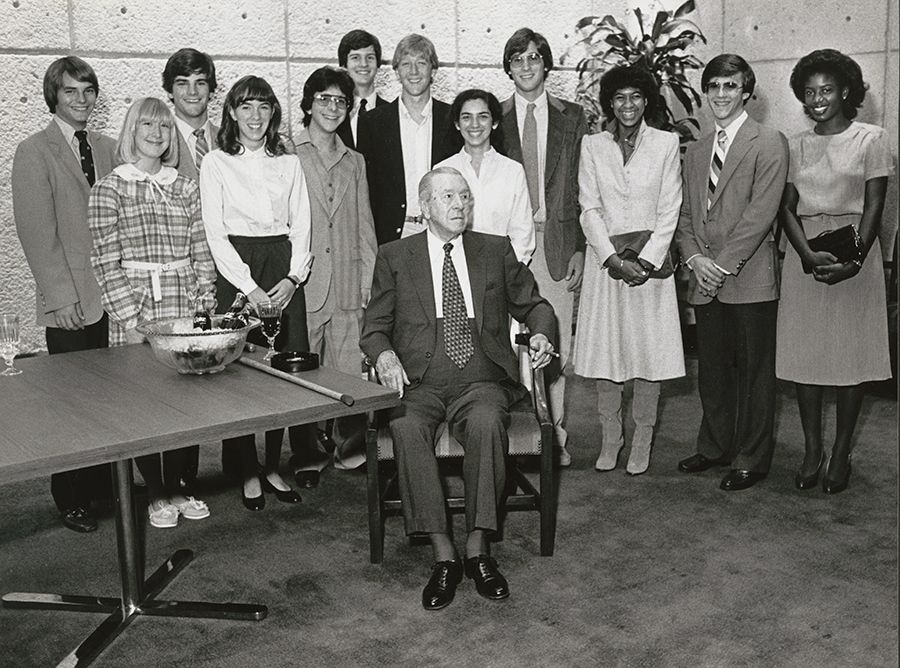 Since the first class of Woodruff Scholars matriculated at Emory College in fall 1980, more than 2,850 undergraduate and graduate students have received this esteemed recognition of their achievement and potential.
More than 250 of these current and former Woodruff Scholars and Fellows came together in late February 2020 to celebrate "A Community Built for Impact: 40 Years of Woodruff Scholars, Fellows, and Professors." Their stories reveal the program's transformational effect—not only on Emory and Atlanta, but on the people they encounter across the country and around the world.
Building on the 40th-anniversary celebration, Emory Advancement and Alumni Engagement is working to bring current and former Woodruff Scholars and Fellows together, strengthen their relationships, and increase this distinguished group's engagement with the larger Emory community, the nation, and the world.
As former President James T. Laney remarked during the anniversary event, Robert Woodruff would be proud of both the community and the impact his gift has created. Woodruff Scholars are making their mark—from Fortune 500 companies to nonprofits working to meet the needs of communities around the globe.
President Emeritus James Laney speaks at the 40th anniversary event.
They are paying forward the generosity of their benefactor and living by Mr. Woodruff's favorite maxim: "There is no limit to what a man can do or where he can go if he doesn't mind who gets the credit."
For Sharon Barnes, as for many of the program's alumni, Robert W. Woodruff's generosity looms large in their careers and their lives.
"The opportunity to be a Woodruff Fellow gave me a gift and an opportunity that I just wanted to share with other people," explains Amy Levine-Samuels 83B, who earned her MBA with the fellowship.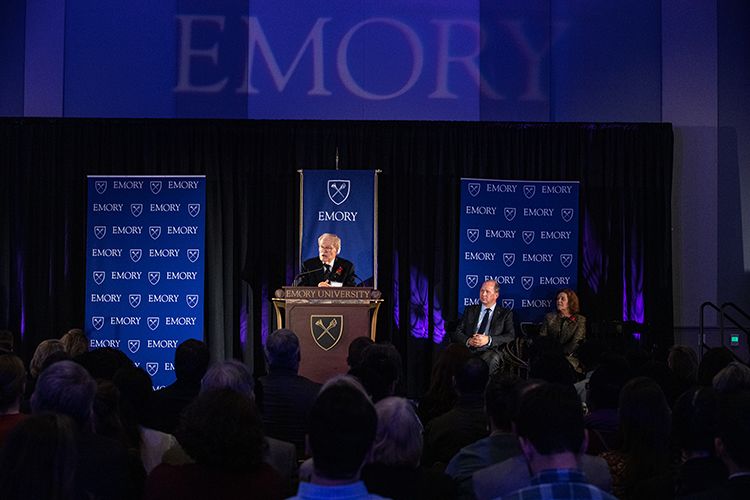 Throughout my career at the Coca-Cola Company, I've always looked to the people around me and tried to make them better, smarter, to share what I know, share my inspirations and philosophy on business. I've tried to be a role model and share the spirit of kindness and giving in everything that I do.
—Amy Levine-Samuels 83B, Woodruff Fellow In many ways, this spirit of generosity among Woodruff Scholars and Fellows is borne of the unique nature of the 1979 gift itself—$105 million from the Emily and Ernest Woodruff Fund, which was, at that time, the largest philanthropic gift to higher education in the nation's history.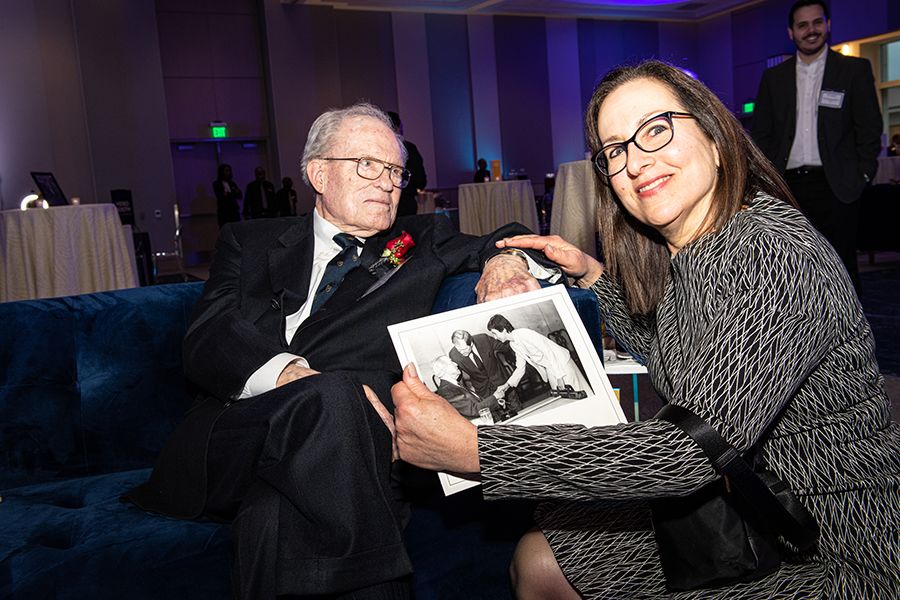 The gift was unrestricted, which reflected Mr. Woodruff's confidence in the leadership of President Laney, who led the university from 1977 to 1993. To determine the best use of such a generous investment, Laney appointed a committee of higher education leaders from across the country.
After much discussion and research, the committee decided Emory should use the gift to support its most valuable asset—students and faculty.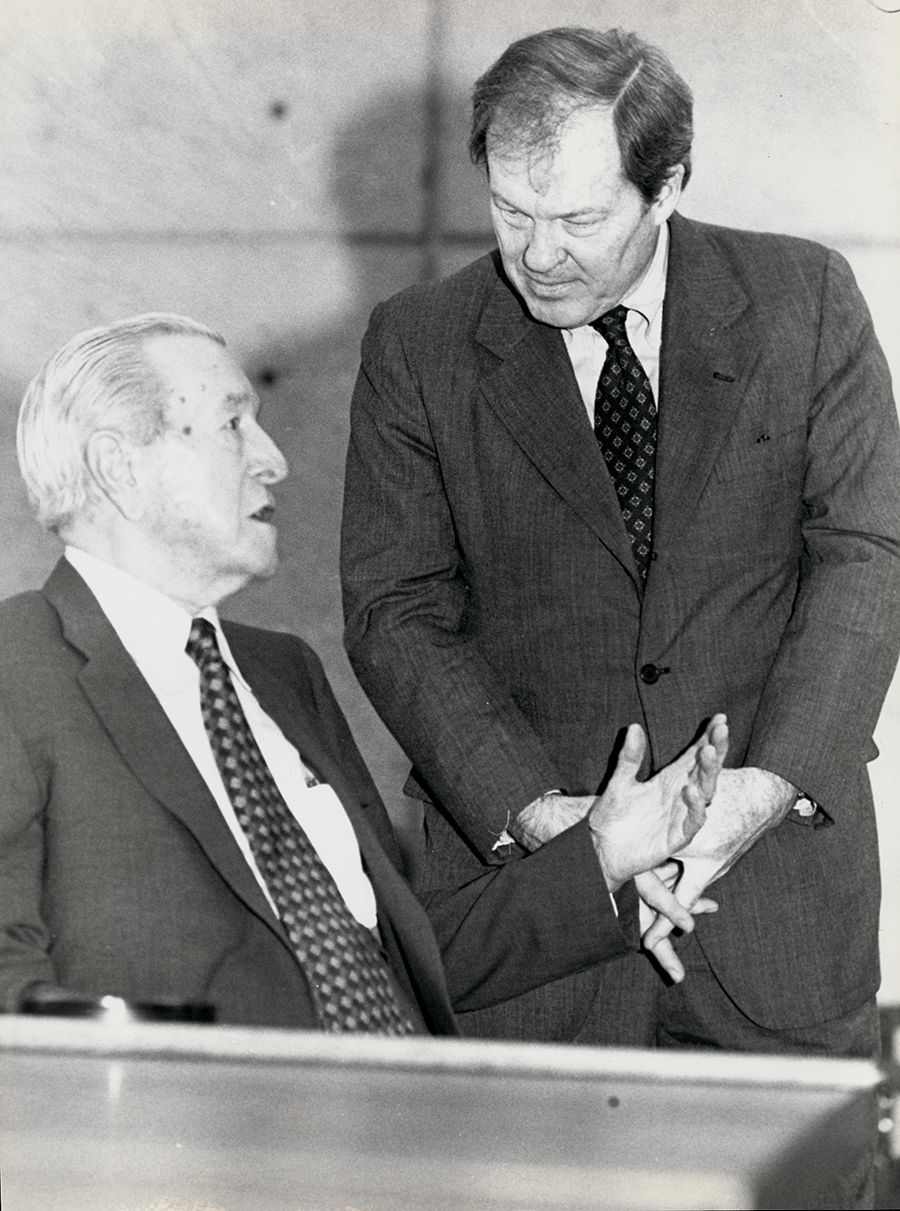 "This group has pushed me to grow, constantly providing inspiration and broadening my perspectives as it encourages me to think in ever more nuanced ways about my inherited human responsibilities to my communities, to society, and the larger world."
—Pushkar Shinde 22C, Woodruff Scholar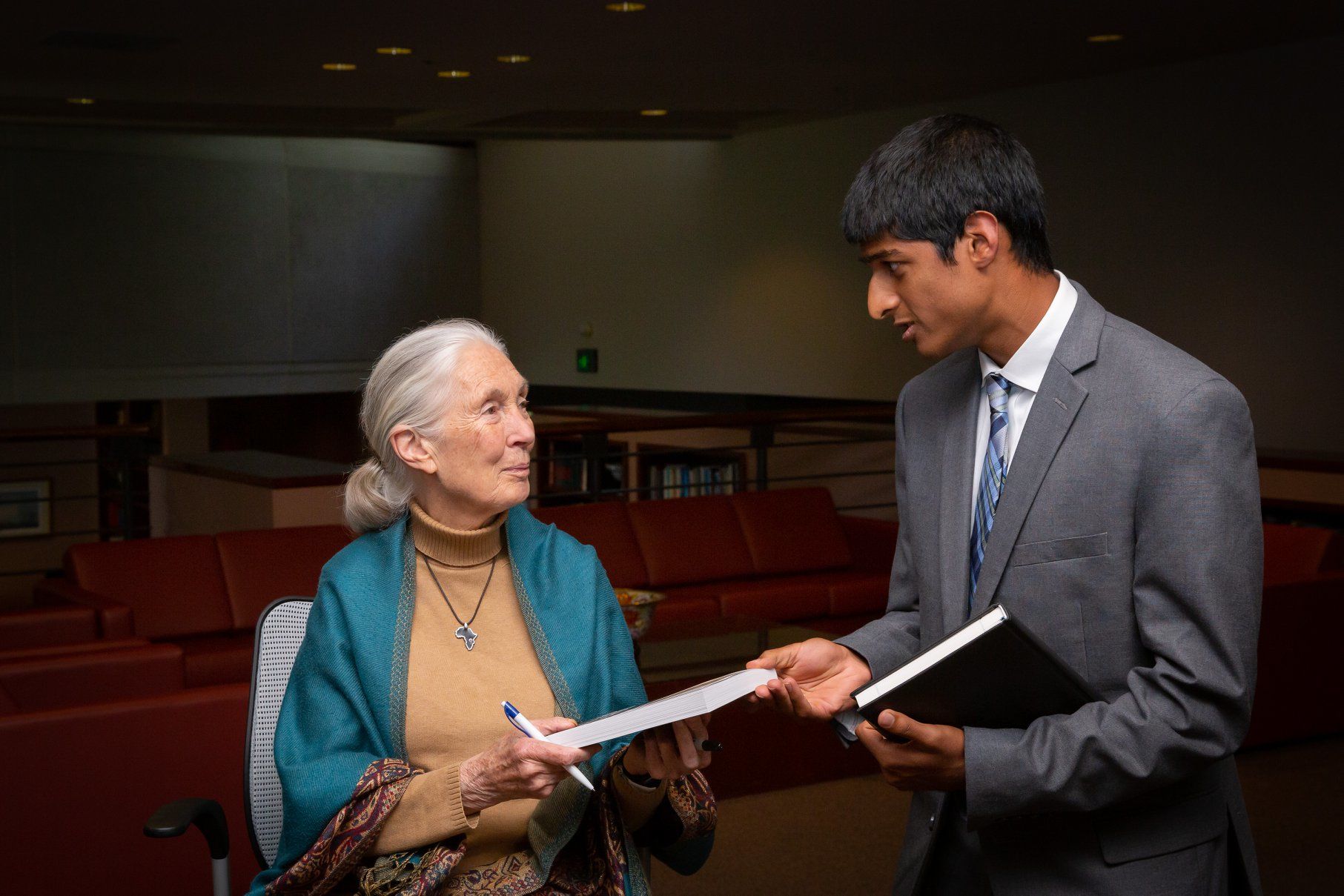 Shinde's experiences in his first year-and-a-half as a Woodruff Scholar reflect the amazing opportunities the program creates. He was able to play on the varsity men's tennis team, participate in Emory's IDEAS interdisciplinary research fellowship, meet Jane Goodall, and traveling with the Emory Tibet Summer Study Abroad where he met the Dalai Lama.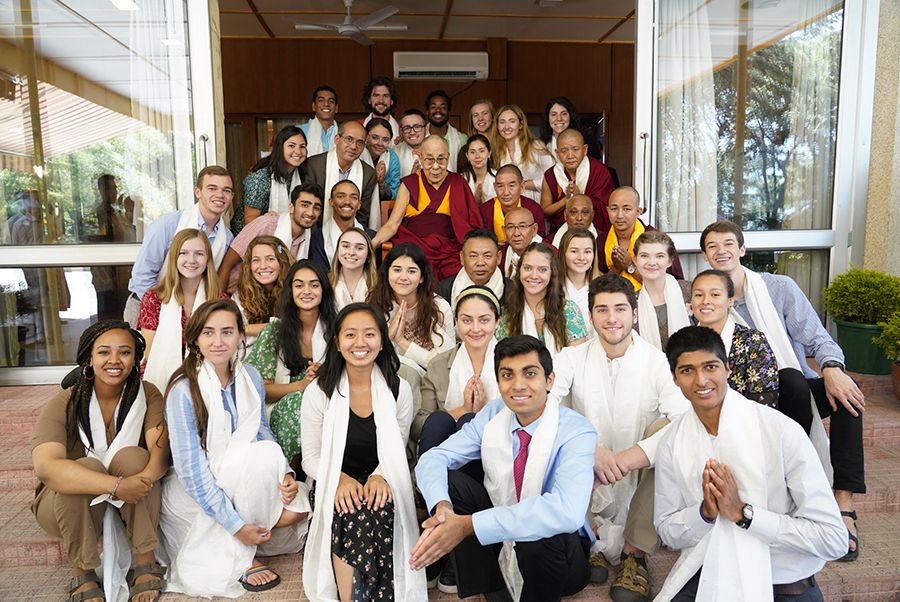 ---
Jessica Rollin 11M 16MR and Francois Rollin 09M 09PH, both Woodruff Scholars, met at Emory School of Medicine and got to know each other on clinical trips to Haiti. Because of the financial support their scholarship provided, after graduation they were able to take the skills they learned at Emory School of Medicine and Grady Memorial Hospital and provide much-needed health care to members of the Zuni nation in New Mexico.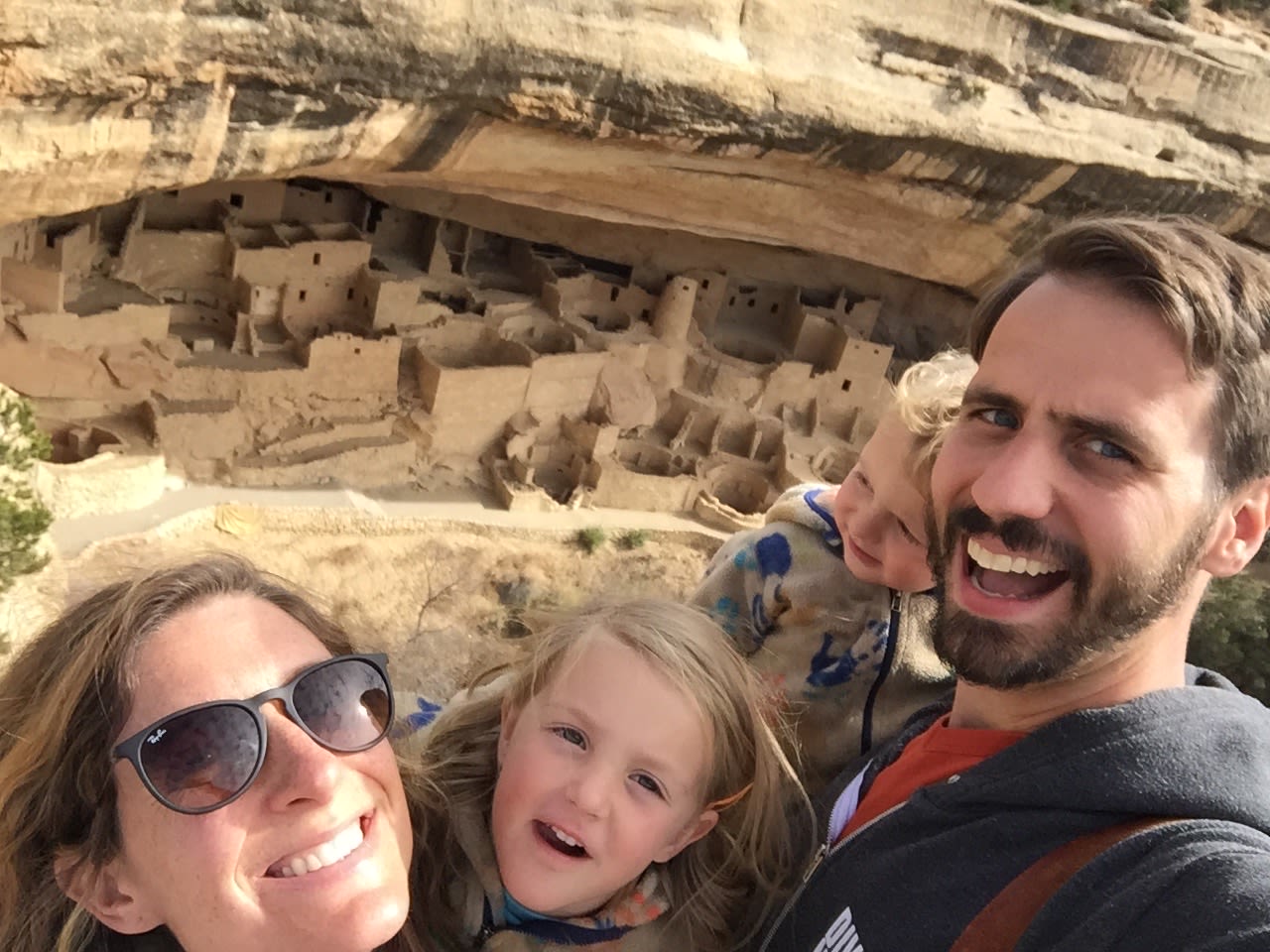 "We see a lot of the effects of poverty," Jessica wrote in a 2017 story about their work. "In this regard, it is not too different from our work at Grady. Poverty has a profound impact on the health and well-being of entire families, and here we see that much more intimately than we did in Atlanta."
Jessica, who now works as a psychotherapist in Atlanta, credits the Woodruff Fellowship with inspiring her and Francois to make an impact on the world: "The idea—knowing that you are given this opportunity that you may not have had otherwise—gives you the sense of what's possible."
---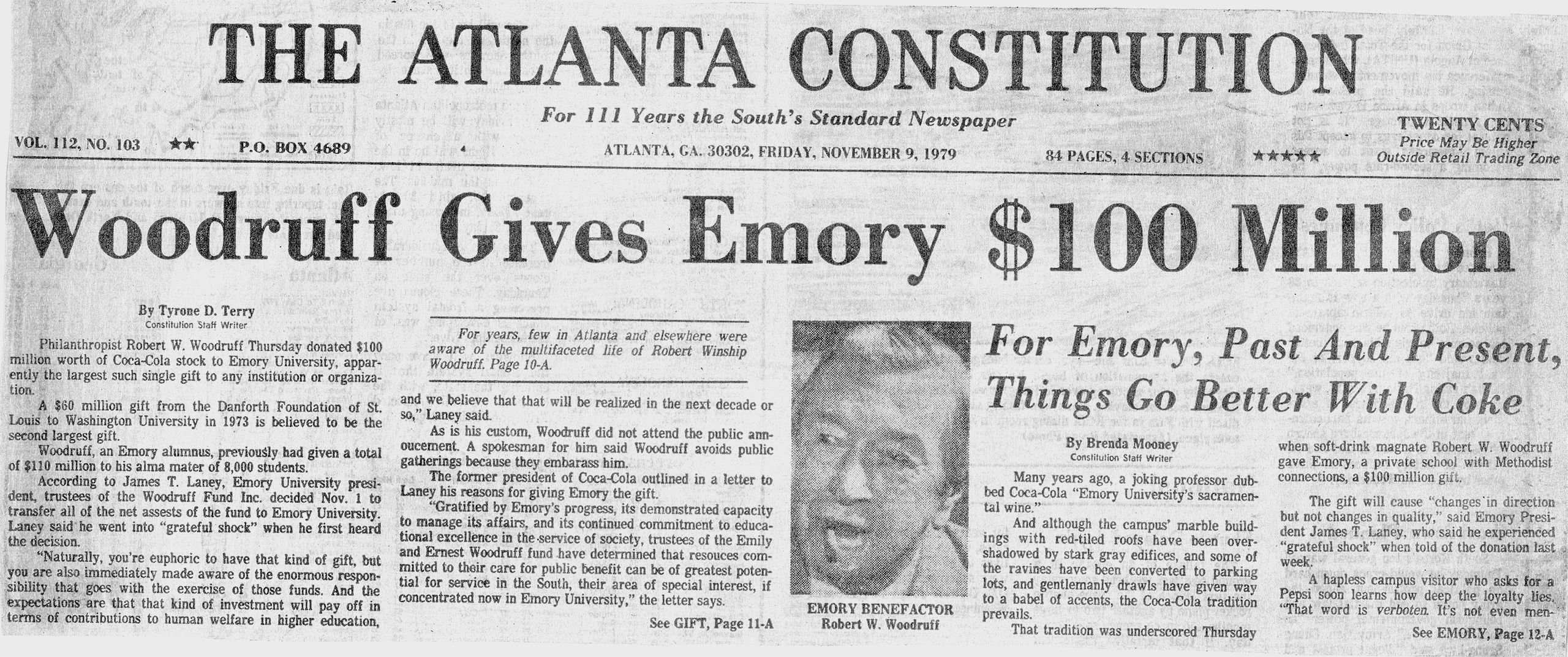 For many Woodruff alumni, the funding transformed their lives, making higher education possible when financial considerations would have otherwise prevented them from realizing their dreams.
"Kids like me don't become attorneys," explains Atlanta criminal defense lawyer Molly Parmer 12L. "Growing up in poverty, surrounded by crime, my life was focused on mere survival from day one. I wasn't destined for prestigious private education and a powerful career, no matter how well I did in school. Life is different on the margins."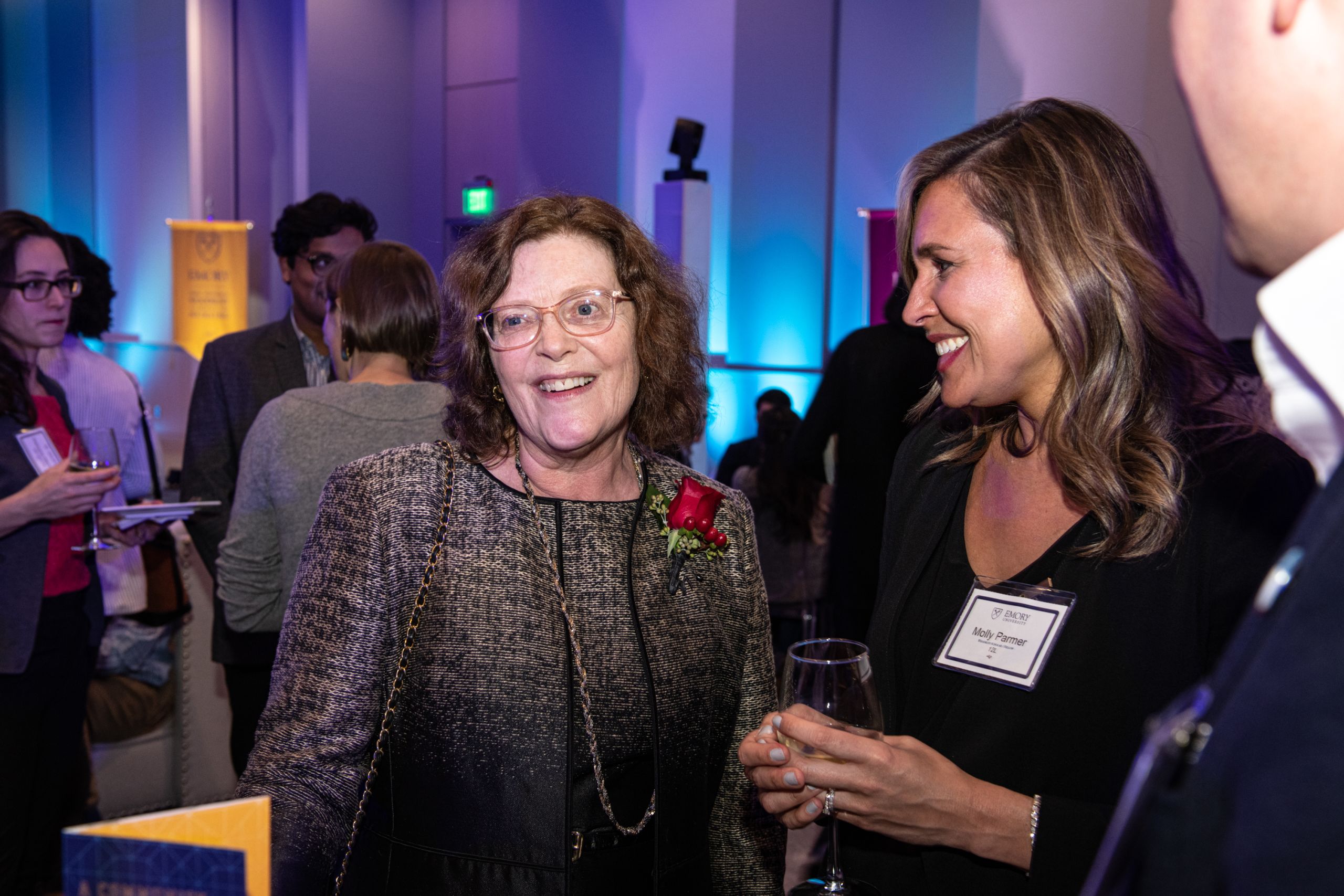 Parmer now fights to defend those very people whom the criminal justice system continues to marginalize, and she credits her success to "the opportunity to attend a top-tier law school on a full scholarship with a stipend every year and being welcomed into a community" of Woodruff scholars who supported her every step of the way. "All I can say is that it's good to be the exception to the rule."
Story by Beth Sherouse, PhD. Design by Davis Newell.