COVID-19:
Emory on the Front Lines
Emory Magazine | Spring/Summer 2020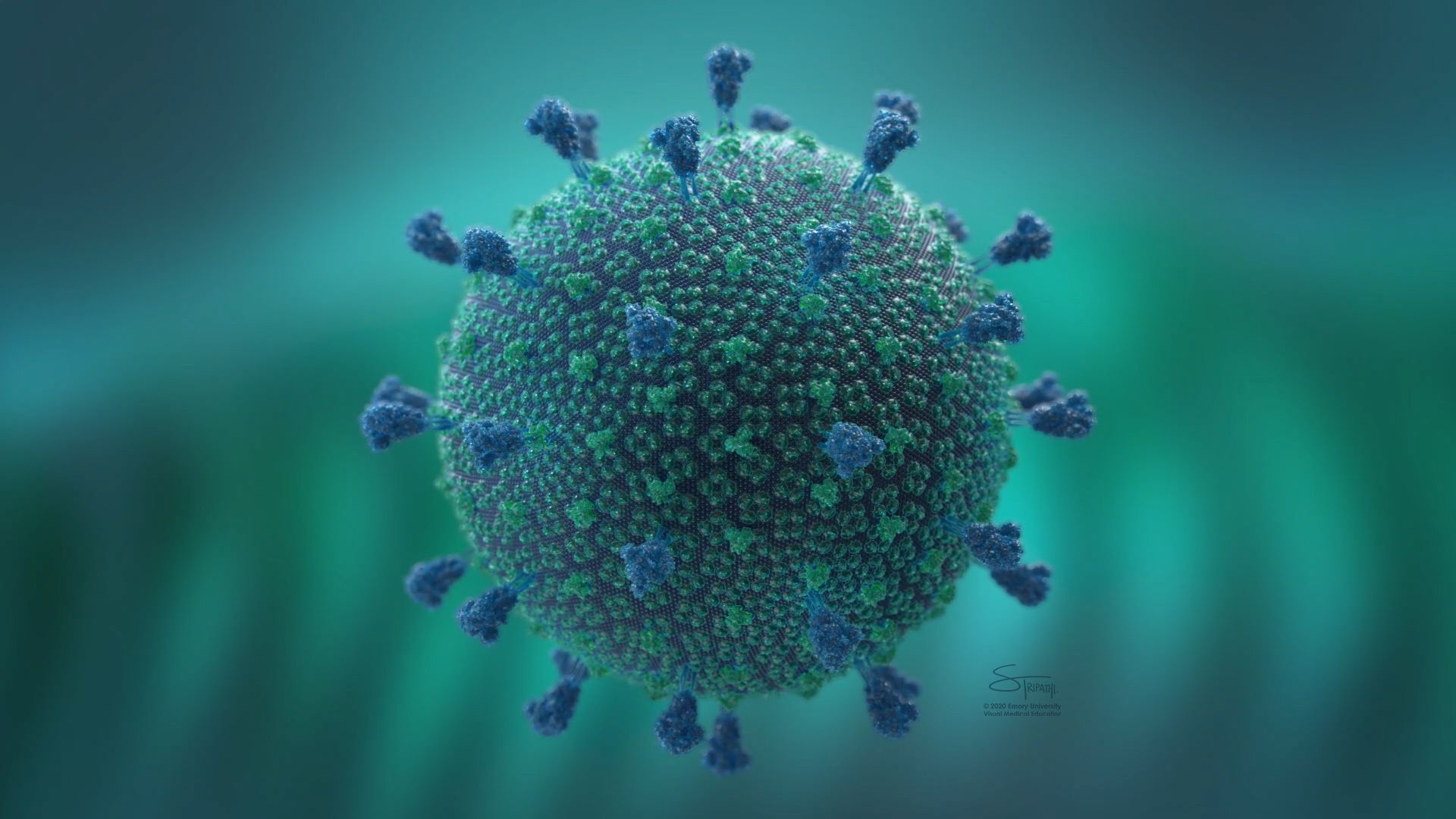 Part 2 in a series of personal stories on how alumni, faculty and students are fighting the pandemic in a wide variety of ways.
---
DISTILLING HOPE IN HAWAII
Emory alumnus Robert Dawson has converted his farm-to-table rum distillery to make hand sanitizer, helping fill the gap for this much in-demand resource for fighting the coronavirus pandemic.
---
When Robert Dawson 90C moved to Hawaii on a whim in 2008, he never dreamed he would run a rum distillery. Nor could he have imagined that he would 12 years later convert his operations to produce hand sanitizer for the State of Hawaii during a pandemic.
Emory alumnus Robert Dawson is the co-owner and co-founder of Kō Hana Distillers in Oahu, Hawaii.
As COVID-19 panic began to set in across Hawaii, Dawson and his Kō Hana Distillers partner and co-founder, Jason Brand, saw an opportunity for their Oahu-based business to fill a critical supply gap on the island.
"We kept hearing about a shortage of hand sanitizer and immediately knew we were in a position to help," Dawson says. "After all, the base ingredient for sanitizer is something we and the other 2,000 distilleries across the U.S. are already producing."
Kō Hana is able to convert its still — normally used to produce its signature line of Hawaiian Agricole rum — to yield large batches of high-proof ethyl alcohol (ethanol), the main active ingredient in FDA-approved hand sanitizers and a natural byproduct of the distillation process.
During a normal production run, quantities of ethanol are extracted during the distillation process and either discarded or used as a bespoke disinfectant. "We usually keep it in spray bottles to clean our equipment," Dawson says. "We're honored to put it to good use at such a critical time."
The first step Dawson and his business partner took was to reach out to the governor's office for help in organizing a "hui"— a local coalition of complementary partners — to help produce, package and distribute hand sanitizer to hospitals, first responders, correctional facilities, homeless shelters, food banks, nursing homes and schools at no cost.
The state Department of Commerce and Consumer Affairs assisted Kō Hana and the Hawaii Agricultural Research Center in navigating the stringent regulatory approval process.
"We knew we wanted to do this completely above-board," Dawson says. "Thanks to the governor's office, we were able to secure a temporary FDA license as an over-the-counter drug manufacturer."
The crew cranked out 300 gallons of sanitizer in the first two weeks to send to the state for distribution in half-gallon jugs, as well as 16 oz. and personal-sized bottles.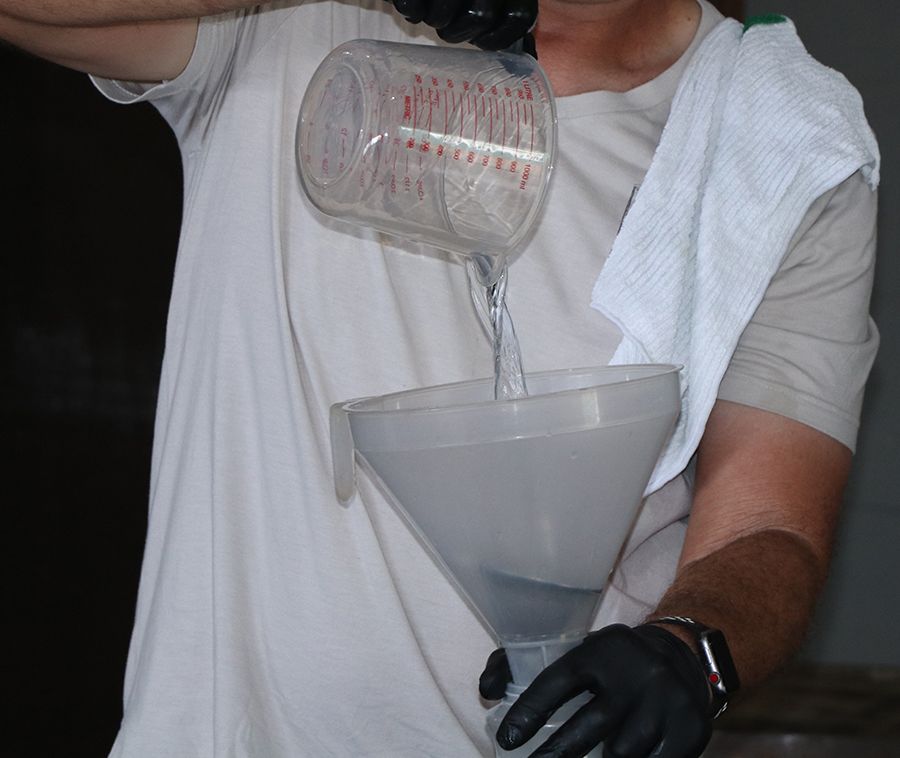 Jugs of sanitizer were produced at Kō Hana Distillers to fill a critical need in Hawaii during the coronavirus pandemic.
The distillery is pulling double duty, alternating batches of ethanol and its rum for the foreseeable future.
"Our rum is full-flavored, which means we don't distill at a very high proof," Dawson says. "We have to crank up the still and slow down the process so all that passes through is highly refined, 94.9-percent-proof ethyl alcohol. What normally would be a six-hour distillation run takes about 14 hours."
A local pharmaceutical lab is providing technical guidance, a foodservice distributor is supplying bottles, and a printing company is donating the labels.
FDA-approved bottles of hand sanitizer are ready for distribution to local hospitals, first responders, schools and homeless shelters.
"It's been really inspiring to have everyone come together in a time of need and donate their time and materials to the project pro bono," Dawson says. "We're all in this together."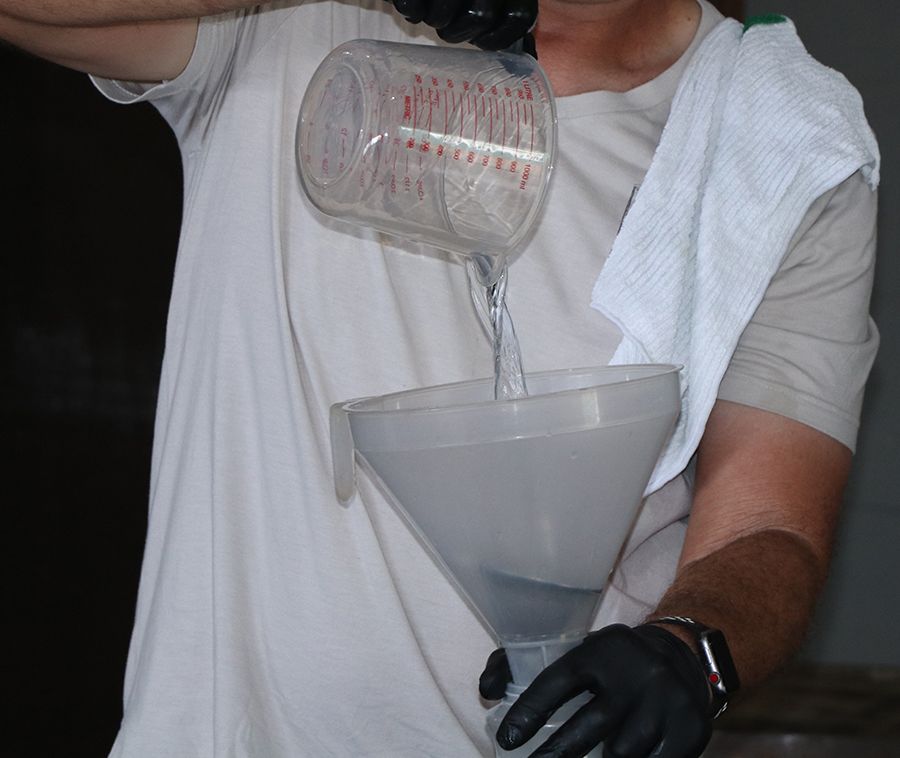 Video produced by The State of Hawaii/Department of Land and Natural Resources  
Video produced by The State of Hawaii/Department of Land and Natural Resources  
WORLD'S FINEST HAND SANITIZER
---
While most rum is made with molasses — the industrial byproduct of processed sugar manufacturing — Kō Hana uses fresh-pressed juice from 34 heirloom varieties of sugarcane grown and hand-harvested on site to produce its French-style Agricole rum.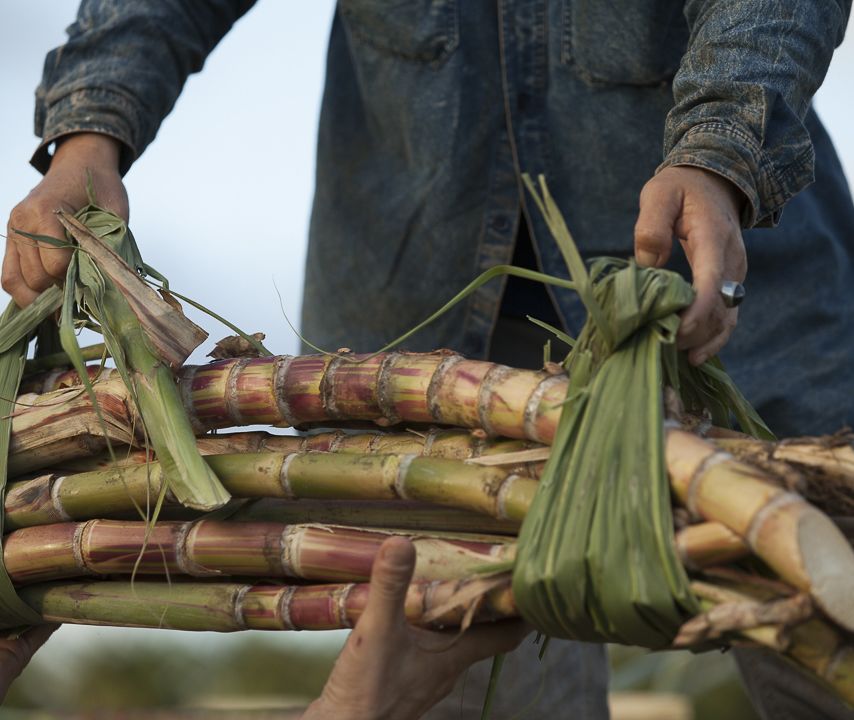 Dawson's path to the world of boutique spirits was paved by a passion for history and agriculture, and triggered by what he casually refers to as a well-timed midlife crisis. He and his wife, Lauren Kwon Dawson 91C, a neuropsychologist and fellow Emory alum, decided to move to Hawaii from Arizona in 2008 after attending a wedding on the island.

At the time, Dawson had been running a database engineering consulting firm rooted in Six Sigma processes, but decided a year after relocating to Oahu to switch gears to farming. After consulting with the Hawaiian Agricultural Research Center and learning about the state's abundant sugarcane crop brought over by Polynesian settlers 1,000 years ago, he got the idea to localize a rum-making technique introduced by the French in the 1800s during the sugar crisis.

Dawson met his business partner, Jason Brand, in 2008 — their kids were in the same kindergarten class — and immediately bonded over a shared vision. They planted their first sugarcane crops in 2009, incorporated in 2011, and officially opened the distillery in 2014.

"Since Hawaii is the best place in the world to grow sugarcane, I thought Hawaii should be making the finest rum in world," Dawson says. "And that's what we're now doing."

Kō Hana treats single-varietal sugarcane as a fruit, delicately cherishing the crop the way a winery does the grape. The process has proven useful during the coronavirus crisis.

"This is perhaps the world's finest hand sanitizer," Dawson jokes. "As a farm-to-bottle distillery, we were uniquely positioned to quickly switch gears and make sanitizer with no supply interruption or need for additional inputs."

Kō Hana decided early on to donate — not sell — its sanitizers, and is now sharing what it learned with other craft distilleries on the island who want to help produce sanitizer and meet the state's demand.

"Jason and I are not from Hawaii," Dawson says. "We believe that to whom much is given, much is required. We've been given the opportunity to live in the most beautiful place in the world, so now it's time for us to give back."
Story by Jay Moye, photographs supplied by Robert Dawson and Kō Hana Distillers, and video by The State of Hawaii/Department of Land and Natural Resources.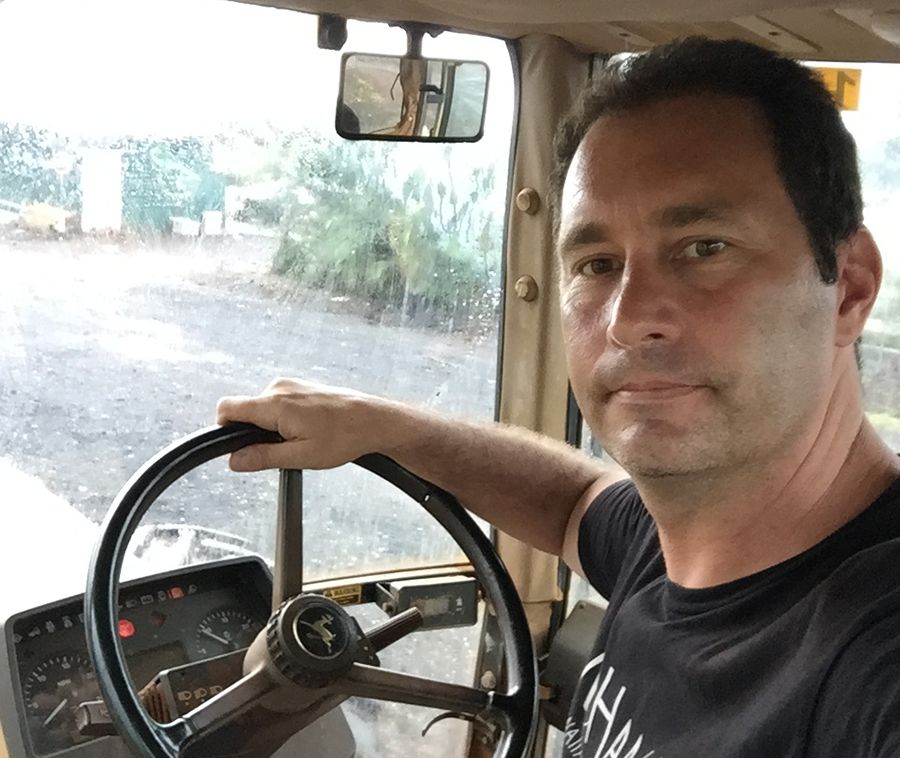 Dawson hauls fresh-cut sugarcane from the farm to the distillery for juicing and fermentation.