CLIMATE OF CURIOSITY
From chemistry to climate change, Emory helps take science to the community for the Atlanta Science Festival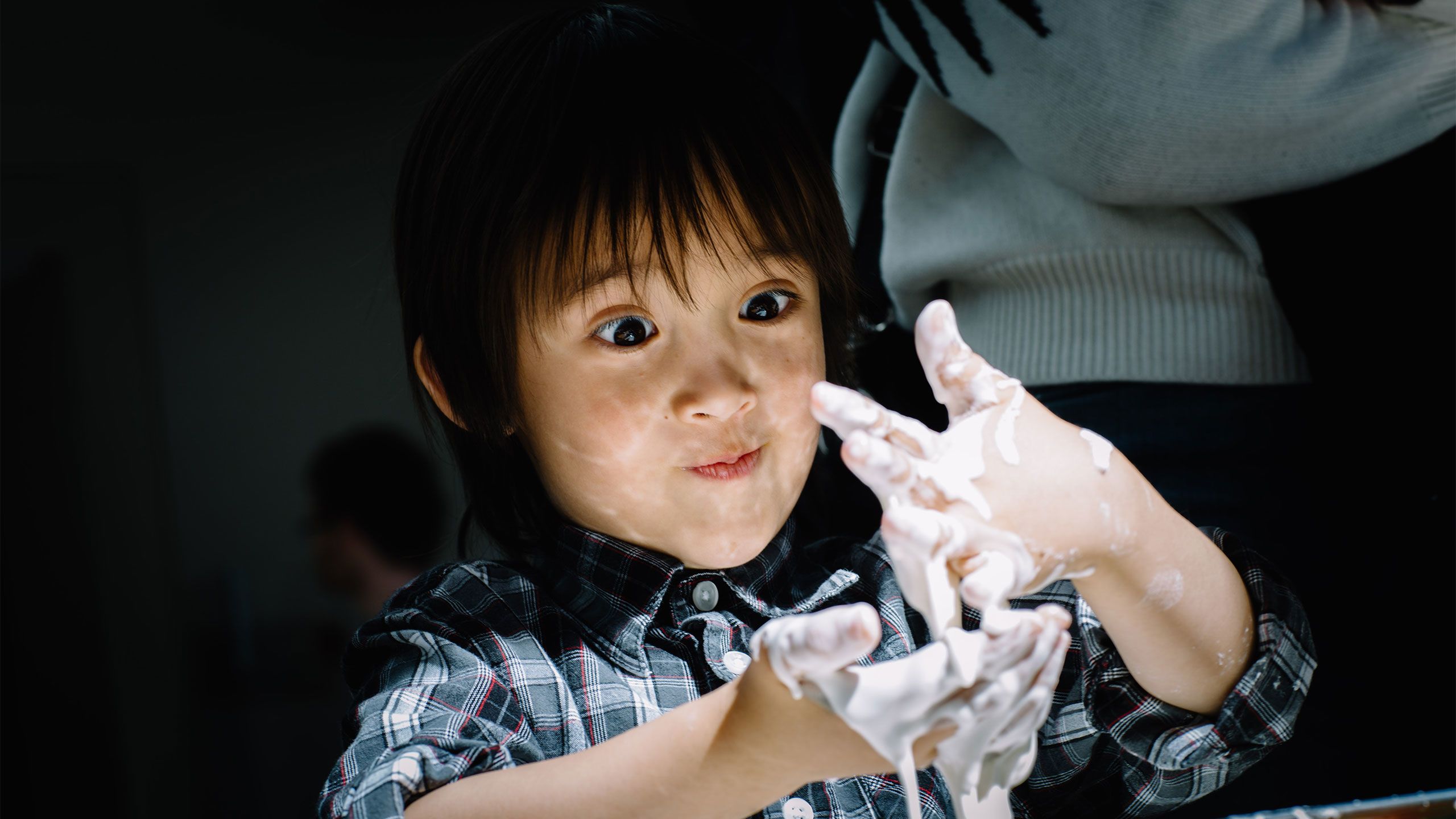 Editor's note: Some events of the 2020 Atlanta Science Festival have been canceled in the interest of public safety due to COVID-19 concerns. These include Chemistry Carnival, Physics Live, Garden Detox and Exploration Expo. Visit the Atlanta Science Festival website for the latest schedule information.
The Atlanta Science Festival will take the city by storm March 6-21 as science-themed activities pop up throughout the metro area.
The fun starts with the launch extravaganza, "2100: A Climate Odyssey" — just one of many events with Emory connections.
Atlanta's Out of Hand Theater and the Weather Channel collaborated to produce "2100: A Climate Odyssey," set at Ferst Center for the Arts at 8 p.m. on Friday, March 6. Tickets are $20 online, or $10 if you use the coupon code "HALF."
This immersive, theatrical event will propel audience members 80 years into the future, to explore the possible effects of a changing climate.
"The premise of the event is that, in the year 2100, we have gathered for the largest mass teleportation in North American history, to visit places impacted by climate change," says Emory theater studies instructor Ariel Fristoe, founder and artistic director of Out of Hand Theater.
A torrential rainstorm hits Midtown Atlanta, right outside the auditorium. Broadcasts from actual Weather Channel personalities will make the storm seem like a real event. More broadcasts will take the audience around the world and into the future, covering ways that life may be different. The broadcasts will include commercials for products spurred by a changing environment. (Bug chips, anyone?)
"The production is based on science, but it's also entertainment, aimed at ages 10 and up," Fristoe says. "It will include a lot of humor and at the end, we'll have a question and answer session with real scientists. It's going to leave people feeling empowered. We're going to talk about things everyone can do now to prepare for the possible effects of climate change and actions you can take to mitigate those effects."
Fristoe is an Emory graduate who teaches arts administration at Emory. She is also the daughter of Vincent Murphy, the former long-time artistic director of Theater Emory.
"My great joy is I get to use my skill as a theater artist to work on causes that I care about, and to get other people to care about them as well," Fristoe says.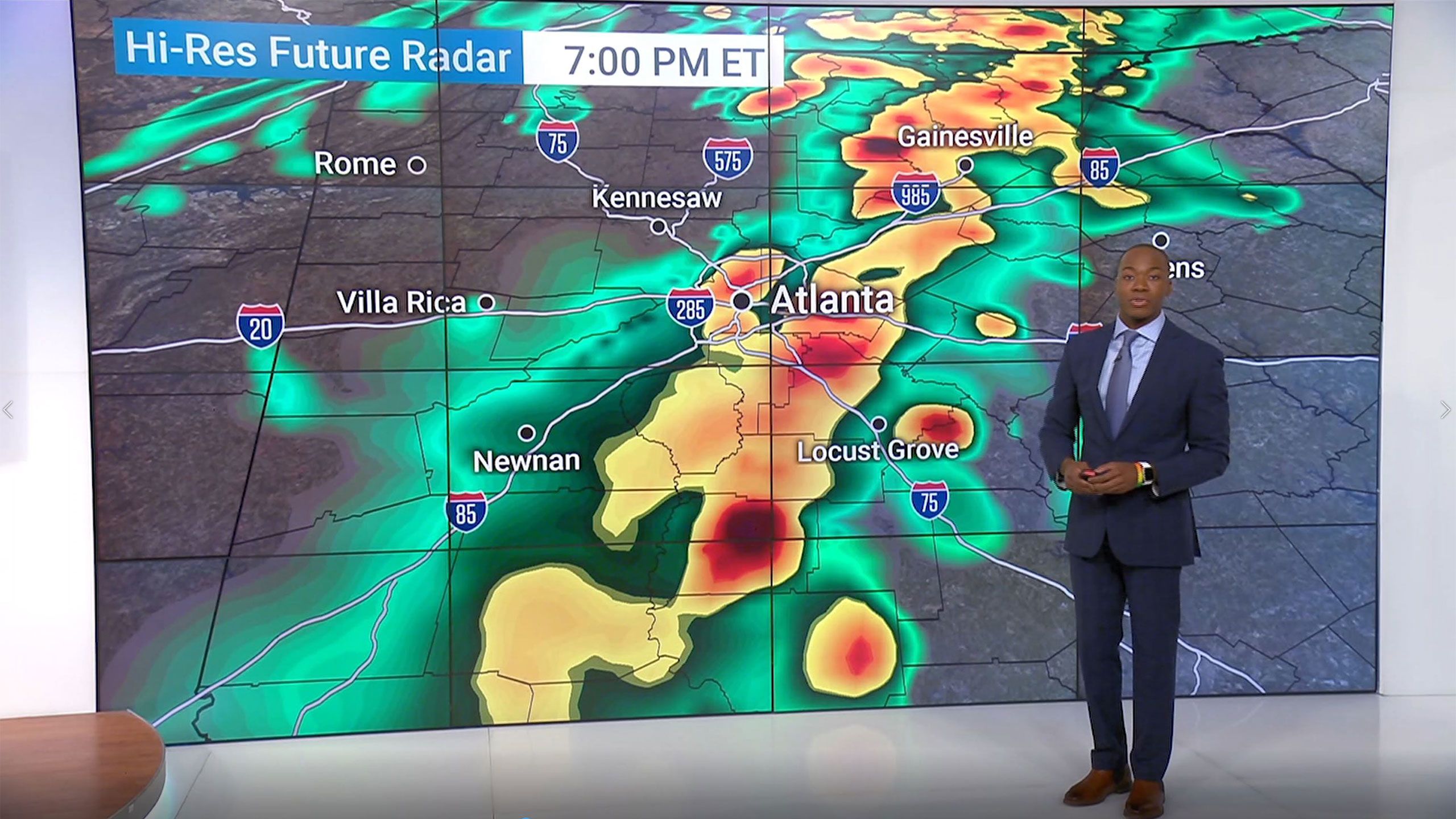 Founded by Emory, Georgia Tech and the Metro Atlanta Chamber, the first Atlanta Science Festival was held in 2014.
"This year we have nearly 140 events — up from 100 events our first year — at venues throughout the metro area," says Meisa Salaita, executive co-director of the festival. "As more people experience the festival, more people want to contribute and to become part of it, so we just keep growing."
Two perennial festival favorites — Chemistry Carnival and Physics Live! — return this year to the Emory campus on Friday, March 20, from 3:30 to 7 p.m.
Emory science faculty and students will explain their research, give lab tours and entertain with games like Peptide Jenga, a chance to play with giant soap bubbles and tastings of liquid nitrogen ice cream.
Hundreds of visitors are expected to turn out for the events, held in the Mathematics and Science Center and Atwood Chemistry Center.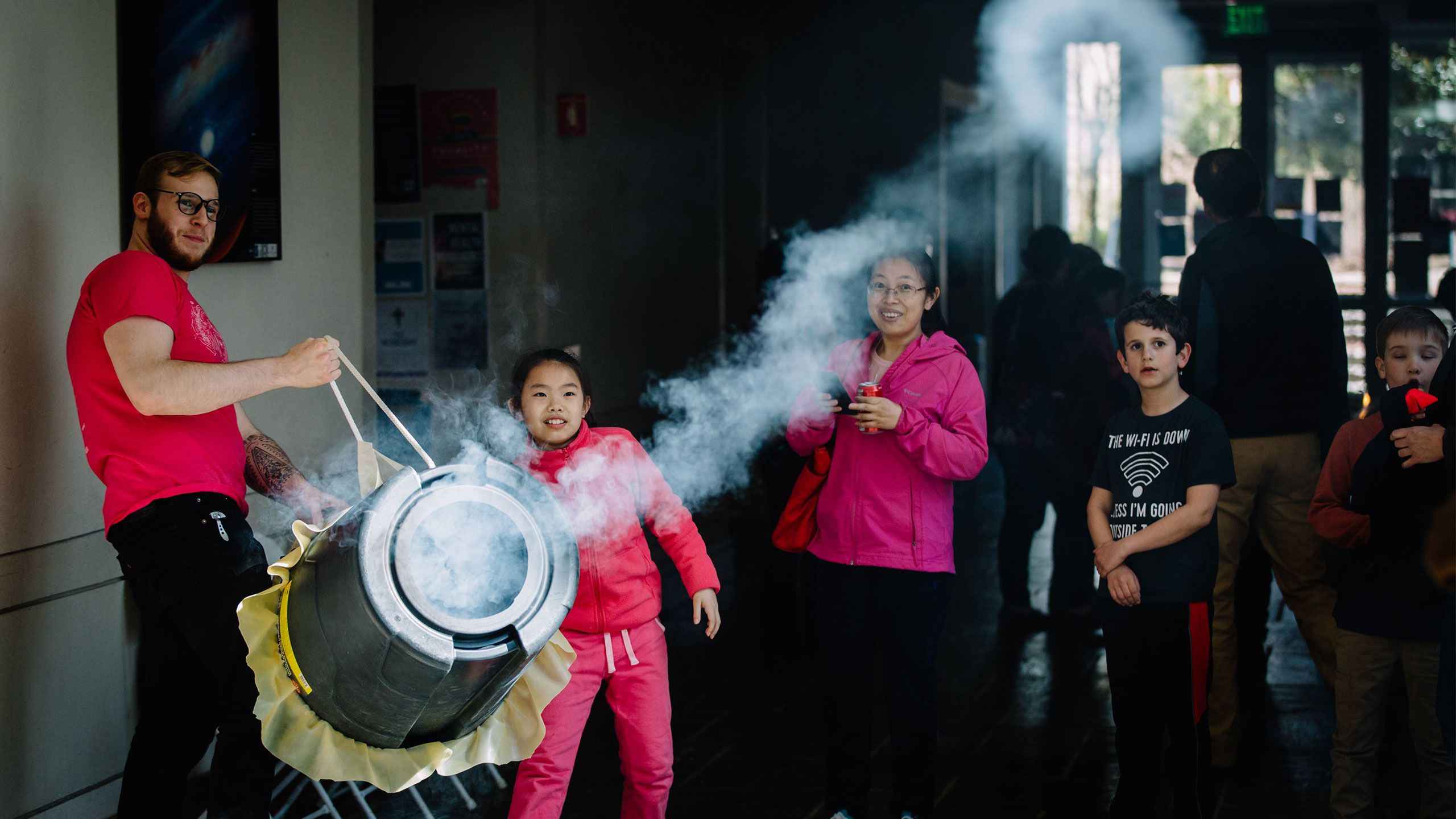 MORE EMORY HIGHLIGHTS
"Garden Detox," on Saturday, March 14, from 3 to 5 p.m. at Historic Westside Gardens, features a team from Emory's Department of Environmental Sciences. You can bring a soil sample from your yard in a plastic bag and the scientists will test it for contamination from heavy metals. Learn about potential risks and simple ways to clean your soil if you're planning to start a garden.
"Queer Scientists Panel" is a new event this year, on Wednesday, March 18, at 7 p.m. at Waller's Coffee Shop. Emory's Center for Selective C-H Functionalization is sponsoring this event, which will celebrate the contributions of LGBTQ scientists.
Oxford College and Emory's Center for the Study of Human Health are sponsoring "Comic Strip Science" on March 18 at 7 p.m. at the Carter Presidential Library. Scientist and artist Garfield T. Kwan will talk about how his Squidtoons comics walk the line between scientific accuracy and visual appeal. Kwan will also be featured at the Oxford campus on Friday, March 20, at 2 pm in an event called "Discovering Science Through Art."
"Become an Archaeologist" returns this year, allowing kids to join Emory experts to learn how to extract DNA and put ancient objects and skeletons back together like a puzzle. The event will be held Thursday, March 19, from 6 to 8 p.m. at Brownwood Park Pavilion in East Atlanta Village.
"Health Hacks Coding Workshop" will feature Emory mentors to spark inspiration for participants who want to immerse themselves into the foundations of coding in ways that can improve health. No coding experience is required for this event, on Friday, March 20, from 4 to 7 p.m. in Emory's Psychology Building, room 230.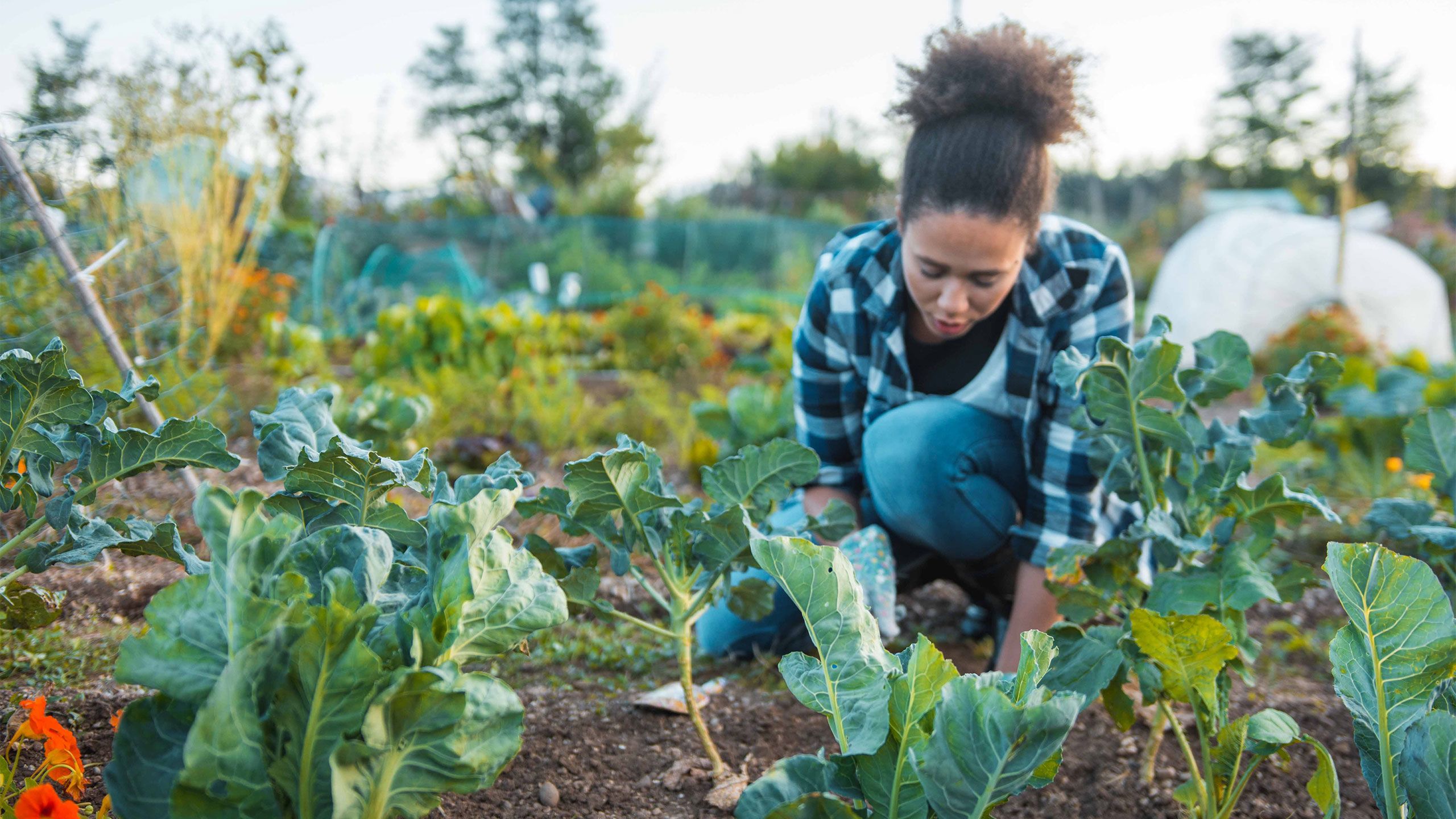 EXPLORATION EXPO AND BEYOND
The festival culminates on Saturday, March 21, with the Exploration Expo at Piedmont Park — a day-long, free carnival of science with hundreds of hands-on activities.
More than a dozen booths will feature Emory faculty and students who will engage crowds in activities like testing the air quality in the park that day, learning how vaccines protect against pathogens and the Ping Pong Big Bang.
Special funding from Delta Airlines, the Arthur M. Blank Family Foundation, Emory and others has helped the Atlanta Science Festival extend its programming and events year-round under an umbrella non-profit organization Science ATL.
In addition to the annual festival, the organization produces a Chief Science Officers leadership program for middle and high school students, a science communication fellowship for college students, a 5K Race Through Space and many other educational science opportunities.
Learn more at ScienceATL.org.
---
ABOUT THIS STORY: Written by Carol Clark. Photos by Emory Photo Video except weather map, courtesy of Atlanta Science Festival.