INNOVATION ECOSYSTEM
The Hatchery, a new center for student innovation, joins Emory's thriving environment of creativity and discovery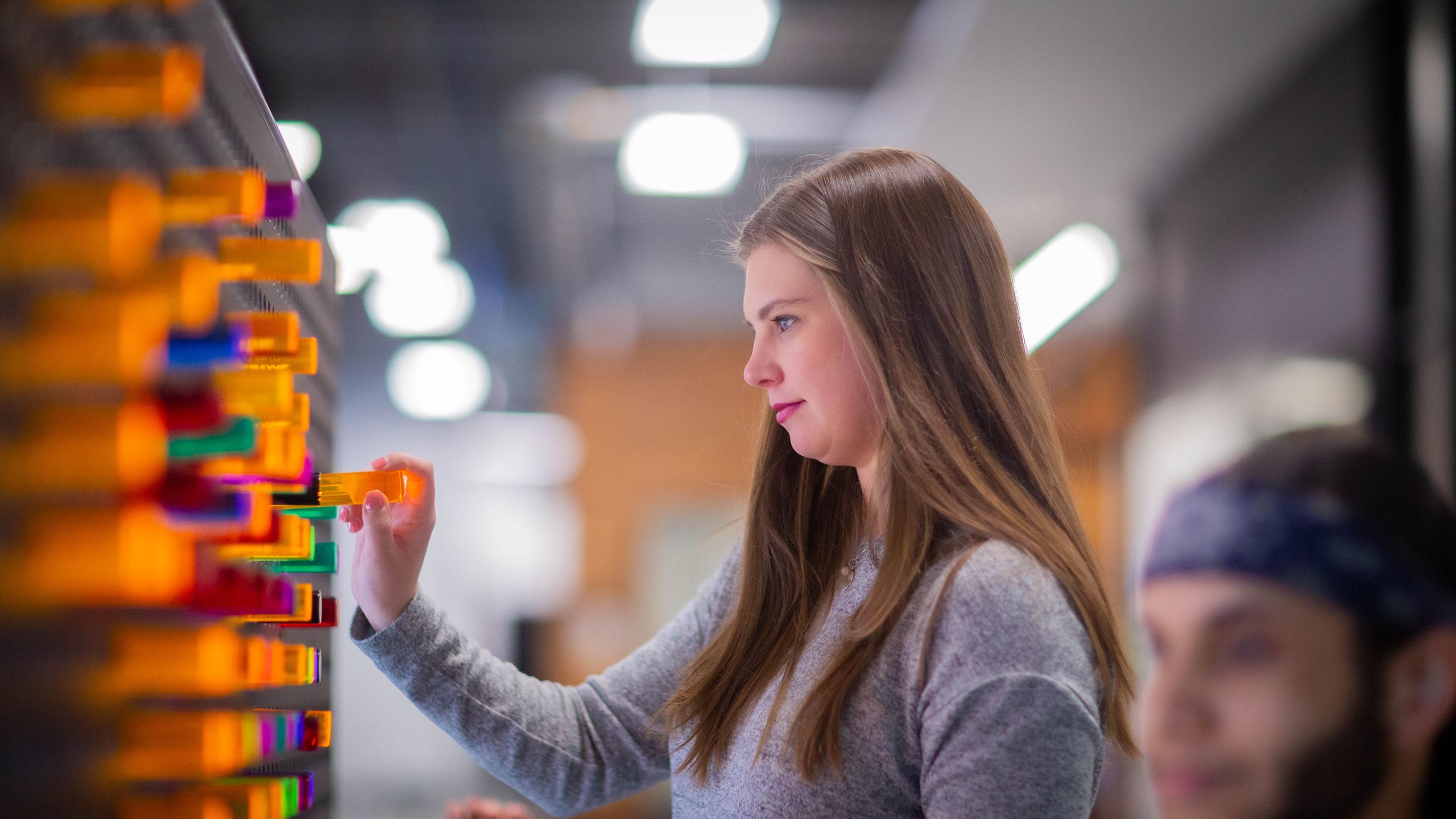 Students named it, and now they are encouraged to lay claim to it as

The Hatchery

,
Emory's new student innovation and creativity space, opens its doors at The Point.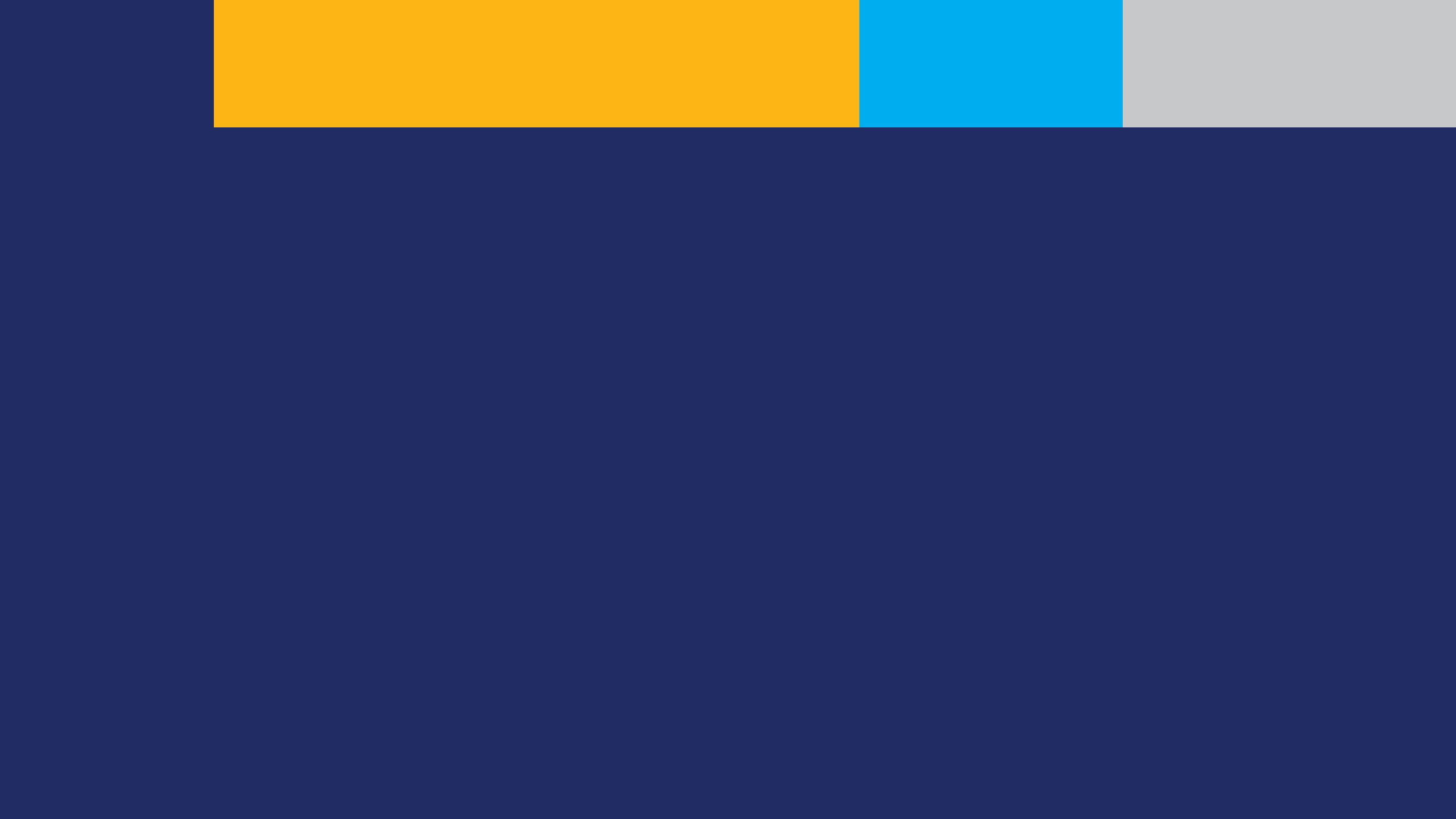 Hoping to be the birthplace for big dreams and ideas, The Hatchery is unveiling exciting resources to support student creators and entrepreneurs. 
Emphasizing creativity, collaboration, communication and problem solving, the 15,000-square-foot center advances the One Emory strategic framework's promise to create a compelling student experience while it expands Emory's innovation ecosystem.
Students at the center
DESIGNED to be highly configurable, The Hatchery, located on Clifton Road at The Point, offers a unique experience that will fuel student creativity in a variety of ways.
With access to collaboration areas, a makerspace, presentation and event spaces as well as classrooms, students are welcome anywhere that best fits their needs on a particular day.
The center's early days will be exploratory so that visitors can share their input and feedback. Students can expect to sample short courses, brainstorming sessions, workshops, team meetings and opportunities for making broader connections through networking.
Based on recommendations and new ideas, the programming will evolve over time. By encouraging students to tackle challenges outside their coursework, The Hatchery adds experiential learning to the mix.
"The Hatchery is designed to accommodate and inspire anyone, regardless of their academic background and interest," explains Director Shannon Clute, former senior director of brand and communications for Cornell University's Division of Alumni Affairs and Development. He also held several positions with Turner Classic Movies over a decade, including director of business development and strategy.

Rubbing elbows in the new space
LORI STEFFEL, Goizueta Business School junior, and Ben Palmer, an Emory College of Arts and Sciences senior with a double major in political science and history, were part of a group of students consulted during the search that led to Clute's hiring.
Steffel notes, "It's no secret that Emory students are curious, intelligent and driven, doing great work to benefit our community. We're eager to see The Hatchery empower the initiatives students already lead and connect us with one another." Palmer adds, "In my view, The Hatchery is a really powerful idea with unbounded potential." 
Faculty will be part of the collective energy, working alongside students and providing guidance when needed. Change makers from Atlanta and elsewhere, including alumni, will share their experiences and constitute the center's larger network.
The Hatchery's original innovators
THE ROOTS for creating The Hatchery date to 2017, when Professor Rob Kazanjian submitted a Goizueta Business School Innovation Proposal to Dean Erika James. The ensuing grant, sponsored by the Goizueta Foundation, funded an initial program pilot to gauge undergraduate and graduate students' interest in entrepreneurship.
The hope was to receive 20 applications and move forward 10 teams, but nearly three times the expected number of applications streamed in. The moment to pursue innovation on a broader, more formal scale at Emory had clearly arrived.
Based on the spike in interest, James sought out Michael Elliott, dean of Emory College of Arts and Sciences, and Vikas Sukhatme, dean of the School of Medicine, for further discussion, and eventually the idea earned enthusiastic support from all the deans. Thus, the concept for The Hatchery evolved into a full Emory-wide initiative, encompassing all nine schools and colleges.
"Innovation is about collaboration," James notes, "which is why intentional collaboration among schools across campus brings a much-needed interdisciplinary perspective to how we differentiate innovation at Emory."
Different from centers elsewhere
THE HATCHERY, unlike many other higher education innovation centers, deliberately taps into the liberal arts experience, where students are exposed to new ideas that spark curiosity and inspire them to take intellectual risks in pursuit of knowledge.
Given this wide approach, the center is more than an incubator. It bridges students to already successful programs and resources by amplifying and expanding those programs and bringing them into the center.
Taylor Thul is a Laney Graduate School doctoral candidate in the nursing school, where she researches oxytocin's role in postpartum depression. "Brainstorming and creativity are essential in addressing complex challenges facing health care," she says. "For me, it is crucial to collaborate with experts in public health, medicine, business and the social sciences. The Hatchery gives me a built-in forum for these conversations."

Beyond Emory
A WOODRUFF SCHOLAR and junior in the business school, Ryan James intends to be a regular visitor to The Hatchery because, as he notes, "I have a coding and tech entrepreneurship background and am currently pursuing music.
"I'm hoping the space will allow me to connect with tech leaders at the university and in Atlanta, as well as be a place to collaborate with members of the arts community, especially in music," he says.
Students will be able to work with companies, government agencies and nonprofits through The Hatchery.
"Our location puts The Hatchery at the crossroads of Emory innovators and thought leaders in Atlanta and beyond," Clute says.

Hours
The Hatchery is now open Monday–Friday from 9 a.m. to 5 p.m., building toward a robust schedule of evening and weekend programming this spring.
Access
Students, faculty and staff are invited to visit to explore, define a problem, make connections, build teams or seek guidance. 
Presently, The Hatchery is intended for drop-in experiences, individual events and short meeting series. Reservable spaces include small meeting rooms (10–20), two classroom spaces (approximately 25 each) and an event space that can accommodate up to 119.    
Hatchery spaces can be reserved now via Outlook. Eventually, The Hatchery will be viewable on other campus-reservation platforms.
EMORY INNOVATORS
The Hatchery joins a thriving ecosystem of innovation at Emory — from a student-led "hackathon" where budding entrepreneurs propose new solutions to pressing problems, to expansive initiatives helping eminent faculty bring their discoveries to the world.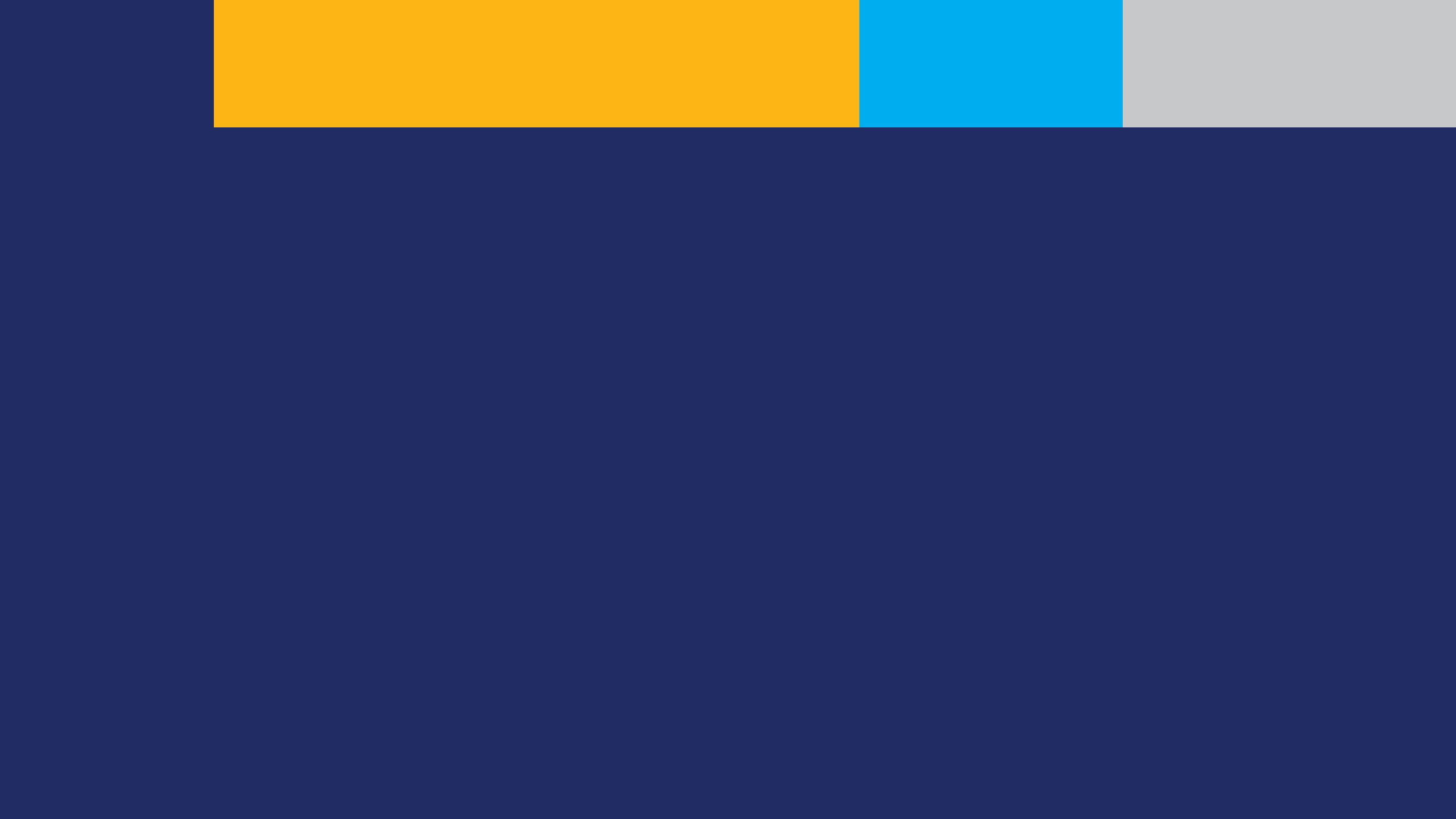 At its core, Emory is a passionate community that fosters a culture of creative and revolutionary thinking. Here you find game changers who are committed to transforming knowledge into new solutions that unleash positive change around the world.
The Emory community is harnessing technology to save lives, from infectious diseases to vaccine research to cutting-edge work on brain health. And it is working to improve the quality of life and level the playing field, looking for solutions to educational and economic disparity.
Take just two examples out of hundreds.
If Emory had to name its top achievements, the discovery of HIV antiretroviral drugs is no doubt on the list. In the early 1990s, Ray Schinazi, an infectious disease and antiviral expert, Dennis Liotta, a chemist, and Woo-Baeg Choi, who was a postdoctoral research associate in Liotta's lab at the time, announced the discovery of an unusual molecule, FTC (emtricitabine, sold alone as Emtriva, with the "Em" standing for Emory) and a chemically similar compound, 3TC (lamivudine, sold alone as Epvir).
Today, more than 90 percent of people in the U.S. who have HIV, and many around the world, take at least one of the drugs invented at Emory, and Emtricitabine is increasingly being used for HIV prevention; currently, more than 130,000 people take it in a medicine for pre-exposure prophylaxis, or PrEP.
But Emory's support for innovation isn't limited to big discoveries.
Four years ago, when a family of Syrian refugees resettled in Atlanta, among their few possessions was a cookie mold handed down from mother to daughter. As they sought to build a life in their new homeland, they connected with Start:ME, Emory's 14-week micro-business accelerator program, led by Goizueta Business School. The program's director, Brian Goebel, brought in Arabic translators for the family. With their successfully launched baking business, Sweet, Sweet Syria, they have had "the chance to fulfill their American dreams."

A hub for innovation
Innovate @ Emory, Emory's multifaceted innovation initiative, grows and interconnects Emory's existing strengths in innovation, entrepreneurship and global health. Led by Liotta, Samuel Candler Dobbs Professor of Chemistry and executive director of the Emory Institute for Drug Development, I@E cultivates a culture of innovation and entrepreneurship by using multifaceted approaches, with initiatives big and small, to nurture and expand the university's"innovation ecosystem."
By building on Emory's unique strengths in entrepreneurship, innovation and global health, both vertically and horizontally, I@E empowers Emory faculty, staff and students to make significant social impact through the development of novel products, services and interventions.
INNOVATION INITIATIVES
Check out just a few of the dozens of programs fueling innovation across Emory, impacting communities in Atlanta and around the world.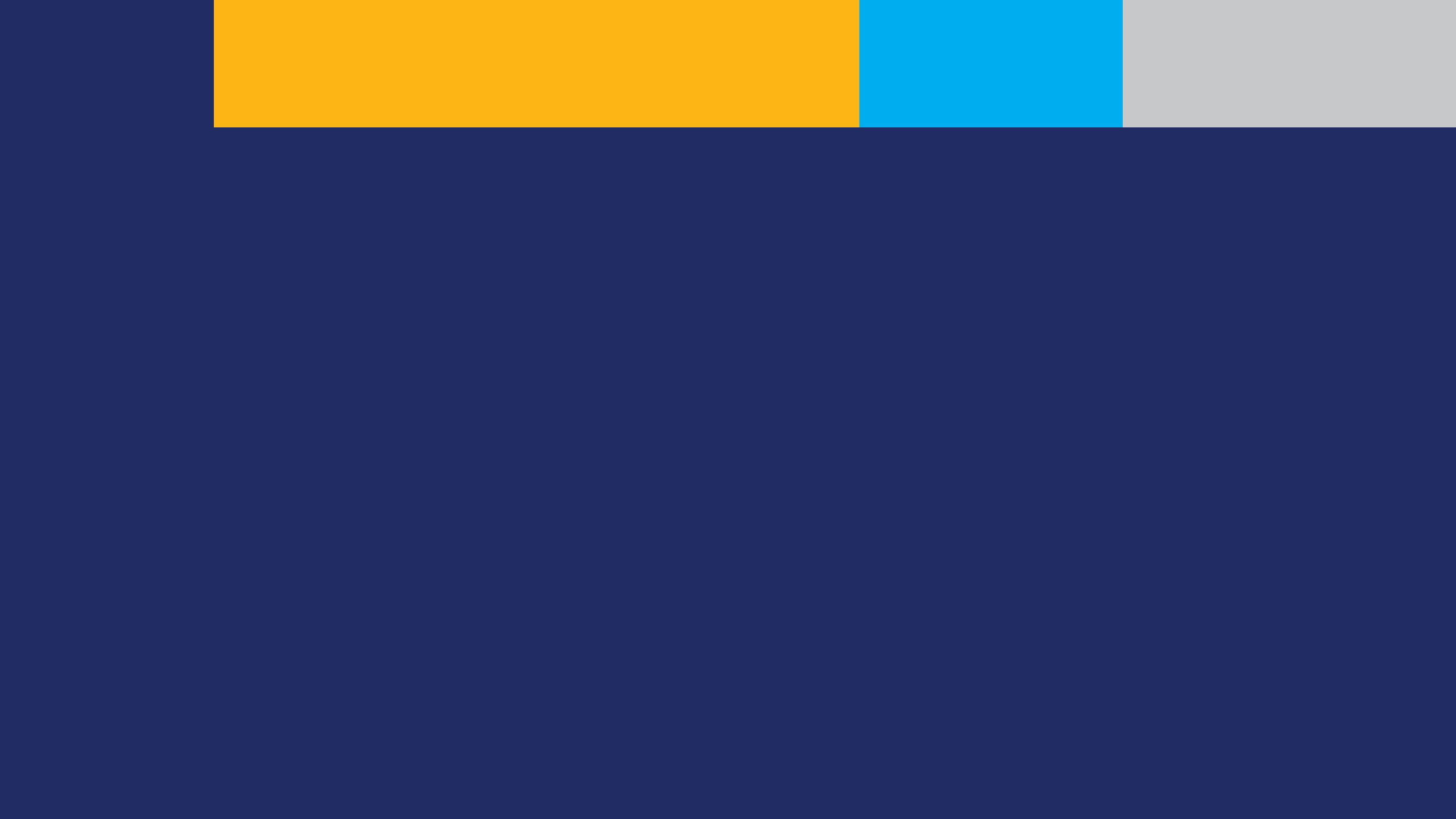 DRUG DEVELOPMENT AND DISCOVERY INNOVATORS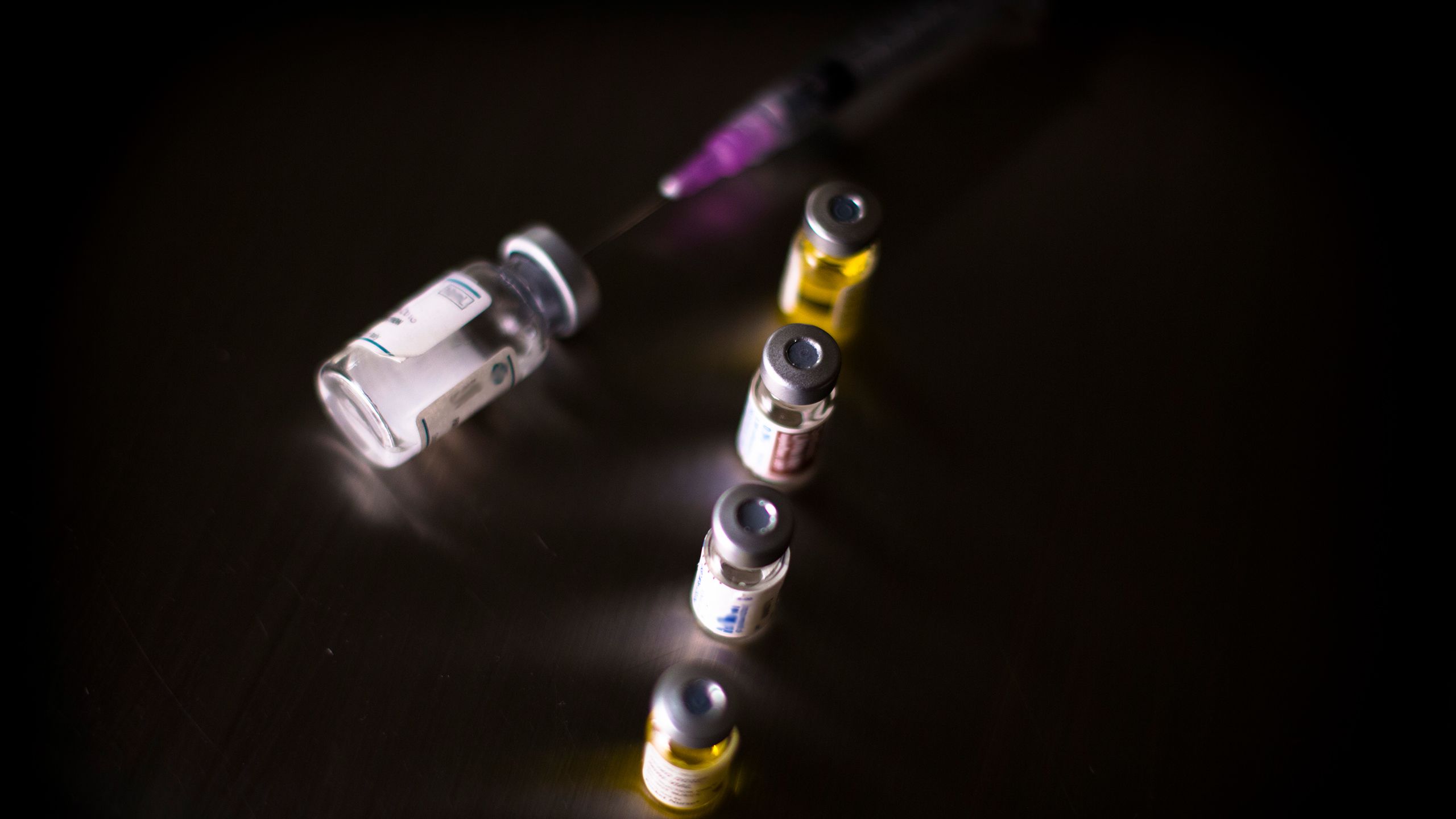 Through research and clinical trials, Emory is committed to developing new and better ways to prevent and treat disease.

Drug Innovation Ventures at Emory (DRIVE) is a not-for-profit LLC owned by Emory University that functions like an independent bio-tech enterprise. It applies focus and industry development expertise to efficiently translate discoveries to address viruses of global concern. Together with the Emory Institute for Drug Development (EIDD) as its industrial partner, DRIVE can spin off companies and make EID discoveries commercially available.
DRIVE exists to help bridge the gap between scientific discovery to helping patients. It is uniquely built to translate academic research into drugs to treat alarming viral diseases.
---
Emory Institute for Drug Development was conceived and founded in response to the rapid changes that have occurred in the last decade in the field of drug discovery and development in industry and academia. It was created to provide organization, facilities and resources to translate academic drug discovery into clinical candidates.
EIDD harnesses Emory's multidisciplinary capabilities to advance drug discovery and development at the preclinical stage. It includes a state-of-the-art laboratory which supports dedicated teams from various research domains including chemistry, biology and pharmacology.
In October 2019, the National Institute of Allergy and Infectious Disease NIAID awarded the EIDD a $15.89 million contract to develop and test its flu drug candidate, EIDD-2801, in humans. EIDD-2801 is licensed and commercially developed by DRIVE. Their influenza research carries the hope of saving lives around the world.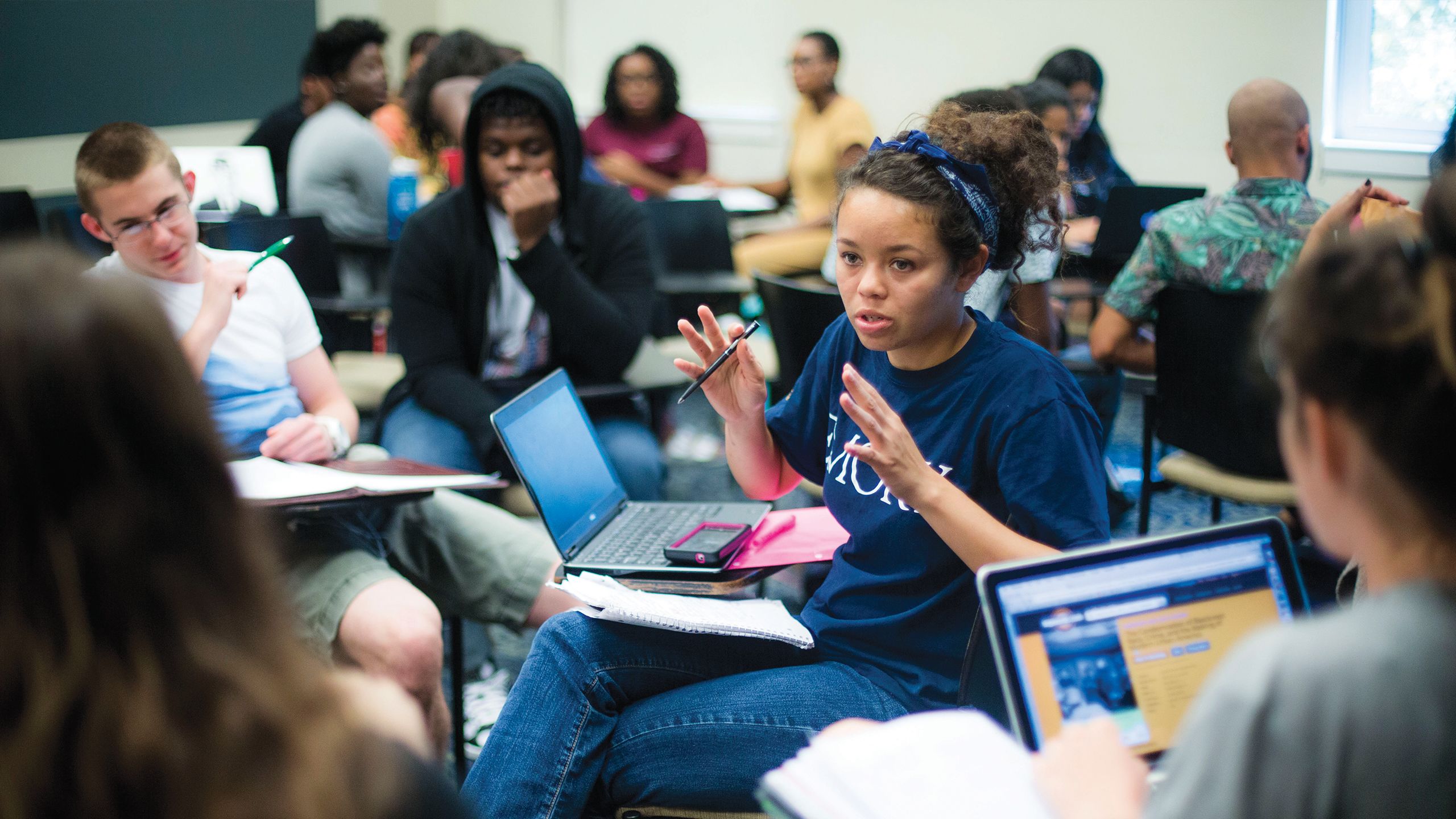 At Emory, students can apply and extend their social, academic, and professional skills as they seek to solve life's biggest challenges.

Emory Entrepreneurship & Venture Management (EEVM) was created by students to spur intellectual growth and curiosity by creating a successful support system and community for students who wish to pursue entrepreneurship at Emory. The vision of EEVM is to instill a spirit of entrepreneurship in Emory students and assist existing Emory entrepreneurs in taking their startup to the next level. 
With 54 executive members, 45 yearly events, and 7 divisions, EEVM brings together an extremely diverse and talented pool of students, faculty, administration, entrepreneurs and investors. Since its inception in 2013, EEVM has grown at an incredible pace. EEVM brings new ideas to life and take on opportunities in the Atlanta community and beyond. 
---
HackATL is one of the more prominent hackathons in the Southeast organized by EVMM and an opportunity to explore next-generation entrepreneurship amid the brightest minds in the Southeast and beyond.
Since 2013, HackATL has attracted thousands of students from top undergraduate programs across the United States to build a business in 48 hours and pitch it to judges, angel investors and venture capitalists. In so doing, they also have come together to solve the world's most pressing problems.
---
The Atlanta Broadening Experiences in Scientific Training (BEST) Program is yet another exciting collaboration between Emory and Georgia Tech, specifically on the part of the graduate schools and postdoctoral offices on both campuses that serve the biological and biomedical disciplines. The Atlanta BEST Program is designed to reshape the preparation of the biomedical workforce in Georgia's two top research institutions.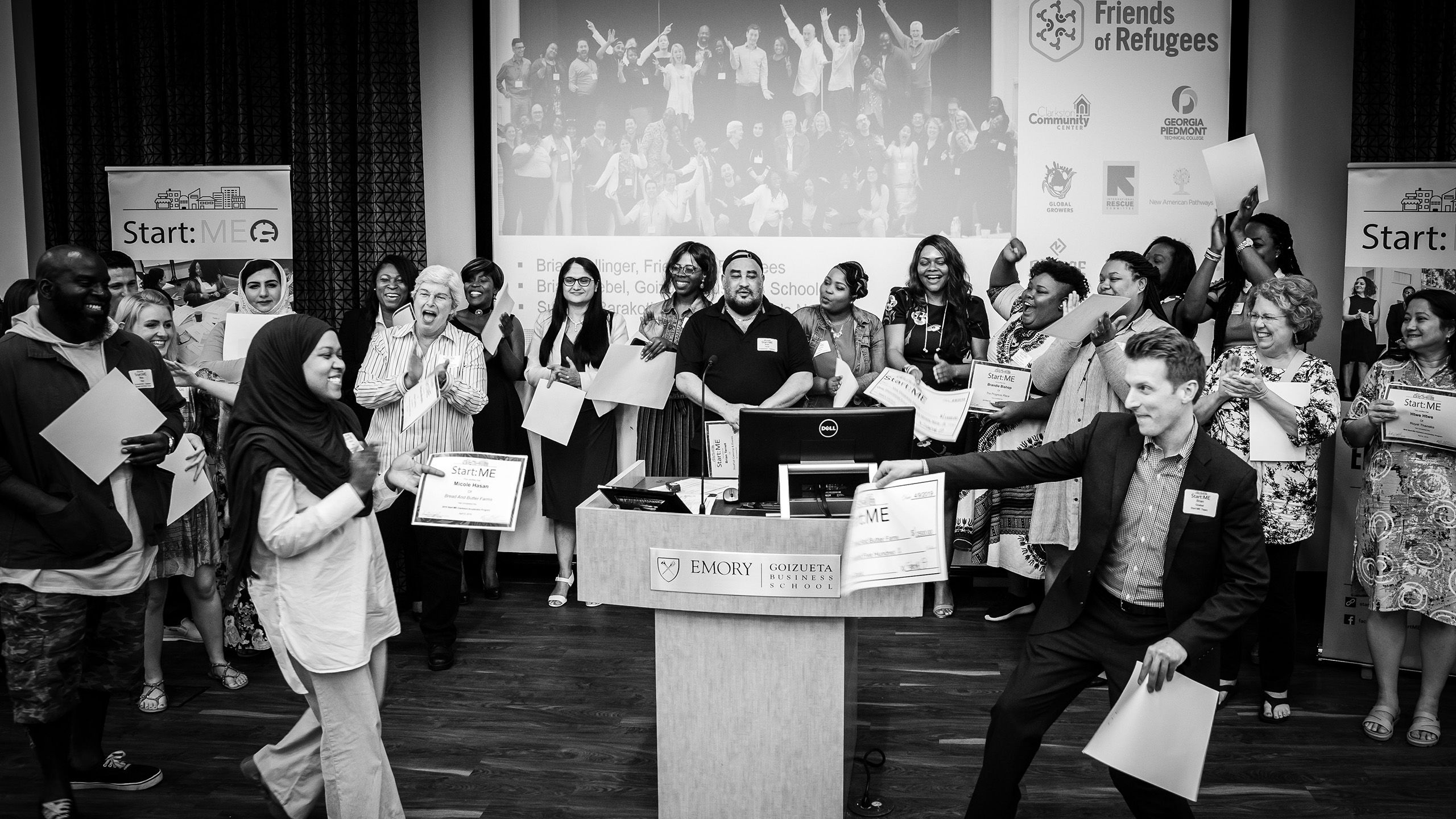 Innovators are everywhere. By connecting people with ideas, big and small, Emory helps make change in communities in the Atlanta area and beyond.

The Emory Startup Launch guides early stage founders through a defined process that will help teams rapidly take their ideas to the next level. This 10-week program is open to the entire Emory community to help build and enhance the Emory entrepreneurial spirit by helping create successful startups.
Teams may include up to four people, at least one of which must be a current Emory student, faculty, staff member or alumni. This program will help teams validate demand, strengthen their understanding of the problem they are solving, develop metrics to support investments, build their resource networks and strengthen their startup team. Mentors from the Atlanta startup community and Goizueta Business School alumni are invited to attend the program and help the teams during portions of the program.   
This startup accelerator program is funded by a grant from The Hatchery in collaboration with Goizueta Business School. Sessions are held at The Hatchery. 
---
Emory Impact Investing Group (EIIG), Emory's only undergraduate impact investing group, was founded in 2014 to bridge micro-business gaps in the metro Atlanta area. Led by students, EIIG provides micro-loans to local entrepreneurs who lack access to capital. The idea is to close the micro-business gap in traditionally high poverty areas by increasing the number of successful small businesses. 
EIIG is currently working with entrepreneurs in Clarkston, East Lake and Southside Atlanta communities through the Start:ME accelerator, as well as the entrepreneurs in the Women's Entrepreneurship Initiative (WEI), another accelerator program. Through Start:ME and the WEI, EIIG identifies entrepreneurs that are ready to take their businesses to the next level. 
---
Start:ME is the Goizueta Business School's free, intensive 14-session business training program for small business owners in East Lake, Clarkston and Southside Atlanta. The Start:ME program works in Atlanta communities with talented entrepreneurs who live in, work in, and/or provide valuable products and services to the community. Start:ME connects those entrepreneurs to the business know-how, networks and capital needed to build and develop sustainable businesses.
---
Science Gallery will create and curate an immersive exhibition space in Atlanta that is designed to inspire young adults in the sciences and arts. Part laboratory, part exhibition, science galleries provide a platform to introduce young people to emerging research and ideas from the arts, sciences, design and technology. In January, Emory announced it would join Science Gallery International's educational collaborative, comprised of seven top universities in Dublin; London; Melbourne, Australia; Detroit, Michigan; Venice, Italy; Rotterdam, Netherlands; and Bengaluru, India. Stay tuned for more details.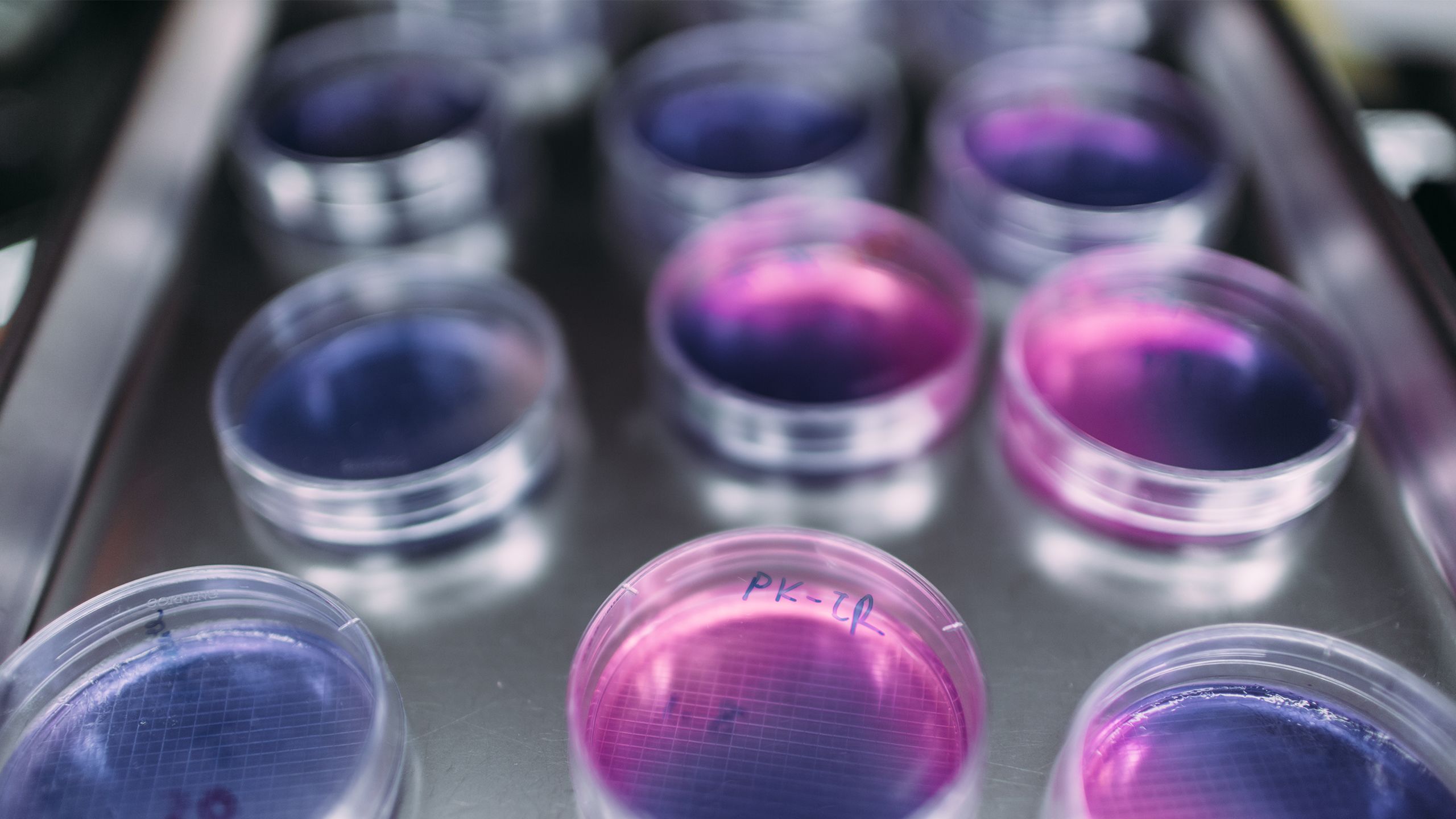 Emory is at the cutting edge of discovery, pioneering new treatments and halting deadly diseases worldwide.

Emory Healthcare Innovation Hub was created in 2018 and has already attracted major corporate partners. The goal is to link Emory Healthcare with an innovative ecosystem to develop and launch new devices, technology or systems that can lower health costs and improve the quality of care. The hub will evaluate products and systems for clinical use and then try to bring those new advances to market.
---
Biolocity combines the talents of the Emory University School of Medicine and Georgia Tech's College of Engineering to guide promising biomedical advances to market. Since its inception in 2014, Biolocity has helped launch 20 start-up companies and usher three new products to market.
---
Georgia Clinical & Translational Science Alliance was created in 2017 with a grant from the National Institutes of Health. The alliance includes Emory and three of it academic partners: Morehouse School of Medicine, Georgia Tech and the University of Georgia. The alliance has assisted 1,500 researchers from the four schools as they work to move their discoveries from bench to bedside It's awarded 350 pilot grants.
---
The Emory Chemical Biology Discovery Center focuses on small-molecule drug discovery and development. The center is a member of the National Cancer Institute's Chemical Biology Consortium; its state-of-the-art technology is designed to harness the power of chemistry to advance understanding of biology and disease.
---
Through Advancing Healthcare Innovation in Africa, Emory faculty and students specializing in business, law and health have traveled to Africa in recent summers to meet with innovators. Their goal is to help support and develop health products and services created by Africans for Africans to address health challenges. The relationship doesn't end when the Emory team returns to Atlanta. Emory students continue to consult with the top innovators for a semester as they work to get their ideas off the ground.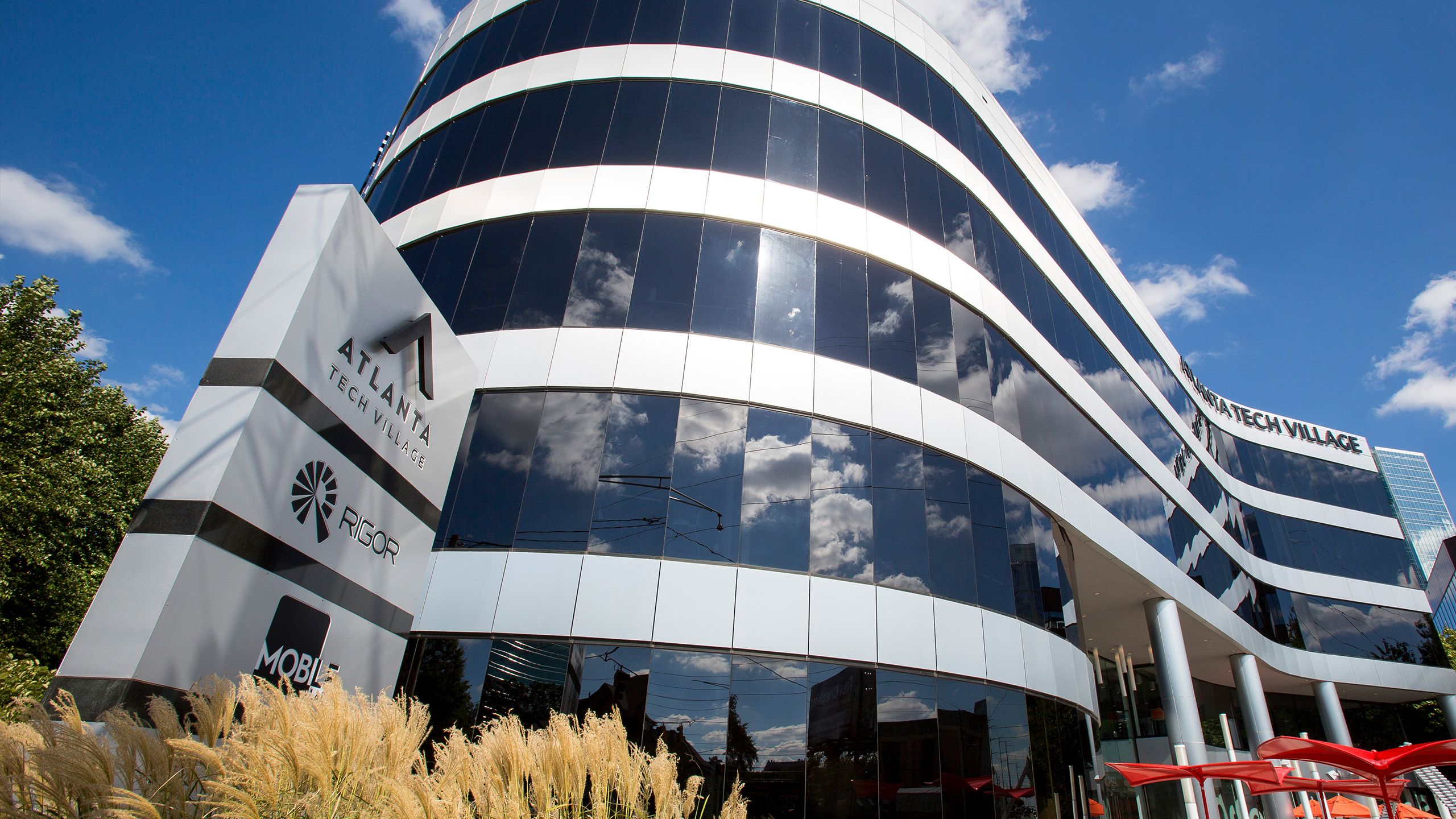 As new technologies are launched every day and the world continues to change, the possibilities for the future are limitless.

Office of Tech Transfer (OTT) is a center of activity around research, innovation and feeding a world-class product pipeline. There are hundreds of innovations received from Emory's world-renowned faculty that OTT shepherds from the lab bench into the hands of a commercial partner. Success stories include new ways to prevent and study  flu and mosquito-bourne diseases, pioneering virtual reality therapy and a simple, cost-effective anemia test kit.  
---
TechLab is both a makerspace and emerging-technologies lab. Students are encouraged to stop by to experiment with the tools and equipment and to partner with staff to develop academic projects that incorporate them. TechLab is supported by students for students.
---
Technological Innovation: Generating Economic Results, or TI:GER, is a nationally recognized collaboration between Emory Law and Georgia Tech. TI:GER brings together graduate students in law, business, science and engineering to work on startup projects to transform highly promising research into economically viable projects.
The TI:GER program combines classroom instruction, team-based activities, externships and networking opportunities into a total educational experience. Emory Law students provide a crucial legal perspective to their TI:GER teams, helping bring to the forefront ideas and inventions that can change the world and save lives.
---
Atlanta Tech Village, established in 2013, it is a community of innovation powered by a 103,000-square-foot building, designed for technology and technology-related companies that have a unique set of needs. Goizueta Business School sponsors an in-town incubator at the Atlanta Tech Village to foster serendipitous interactions with hot startups in Atlanta.