What to Read
10 books by Emory authors to add to your summer list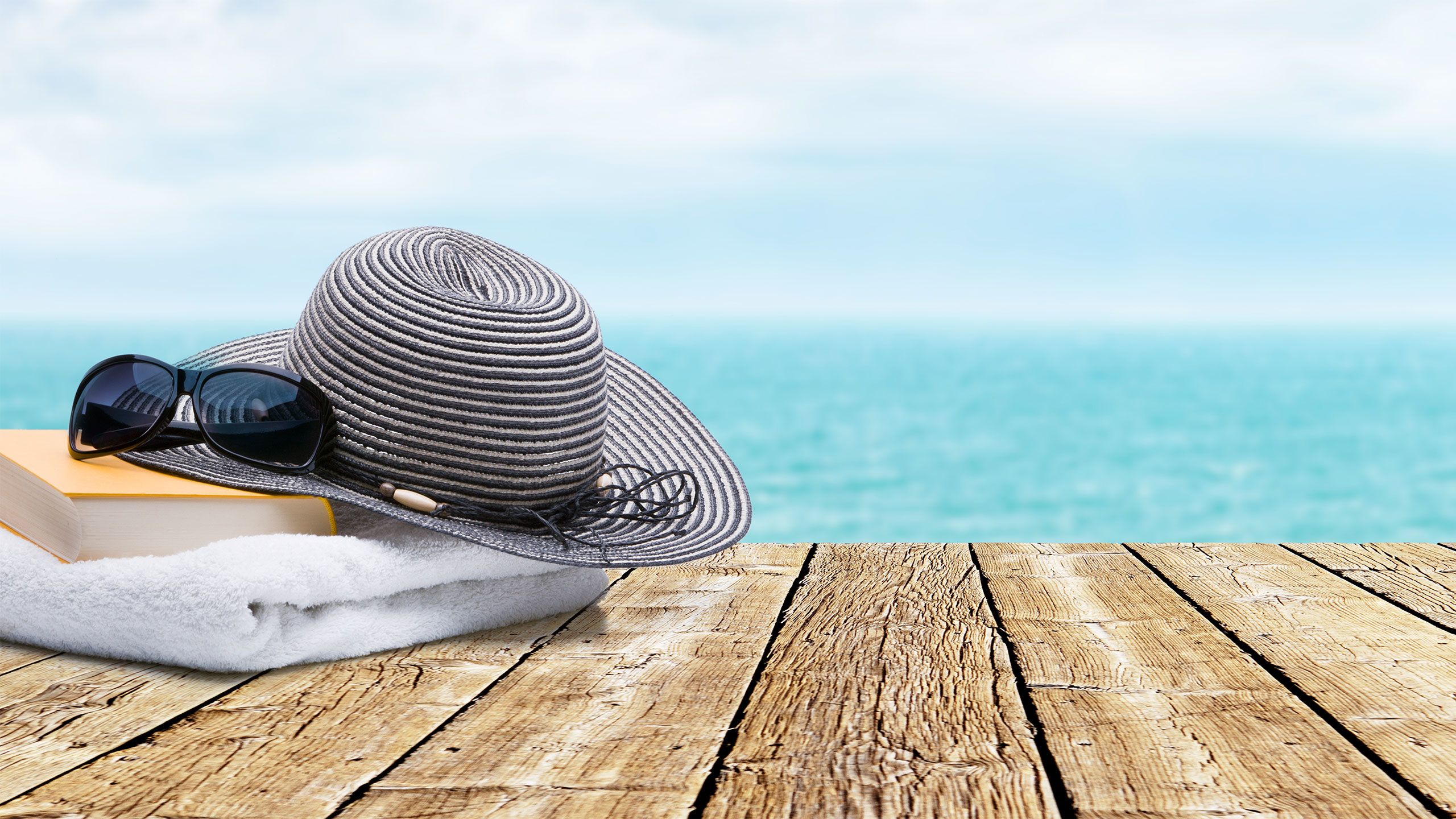 When you're ready to dive into a good book this summer, look no further than some of Emory's own faculty.
Emory authors and editors published a total of 111 books in 2018, and 2019 is already shaping up to be a big year.
Here are 10 possibilities for your to-read list, whether you prefer historical fiction, coming-of-age tales, anthologies or thought-provoking nonfiction.
Want more? Check out the complete list of books published by Emory faculty and staff in 2018.
---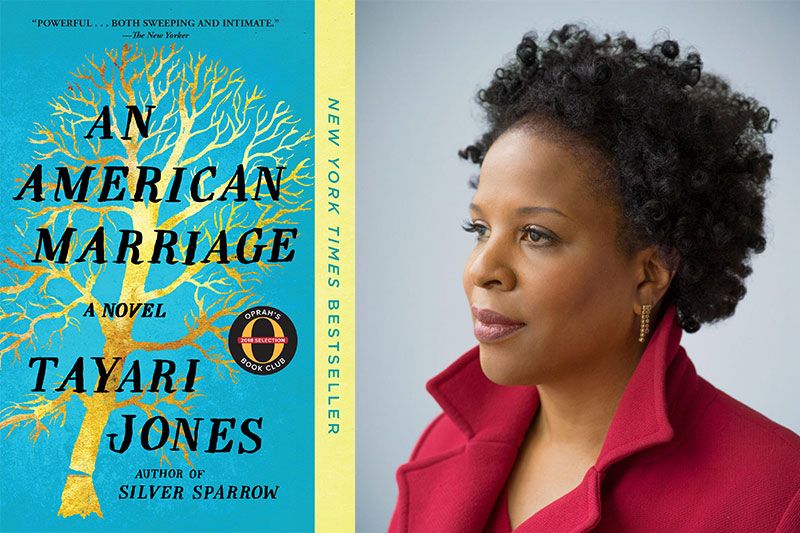 An American Marriage
By Tayari Jones, professor of English and creative writing
A New York Times bestseller and 2018 pick for Oprah's Book Club, "An American Marriage" tells the story of newlyweds Celestial and Roy whose pursuit of the American dream is violently interrupted when Roy is incarcerated for a crime he did not commit. As Roy's time in prison passes, Celestial is unable to hold on to the love that has always been her center. Instead, she finds comfort in her childhood friend – and best man from their wedding – Andre.
After five years, Roy's conviction is suddenly overturned. He returns to Atlanta ready to resume his life with Celestial, but things may not be the same.
Hailed as "Haunting … Beautifully written" by The New York Times Book Review and "Brilliant and heartbreaking … Unforgettable" by USA Today, An American Marriage is a masterpiece of storytelling that takes a profoundly insightful look into the hearts and minds of three people who are at once bound and separated by forces beyond their control. They must learn to reckon with the past while moving forward – with hope and pain – into the future.
An American Marriage has received numerous literary awards, including an NAACP Image Award in 2019 in the category of "Outstanding Literary Work — Fiction." It also was named among the most notable books of 2018 by both the New York Times and the Washington Post.
Read more: Emory professor, novelist Tayari Jones wins NAACP Image Award
---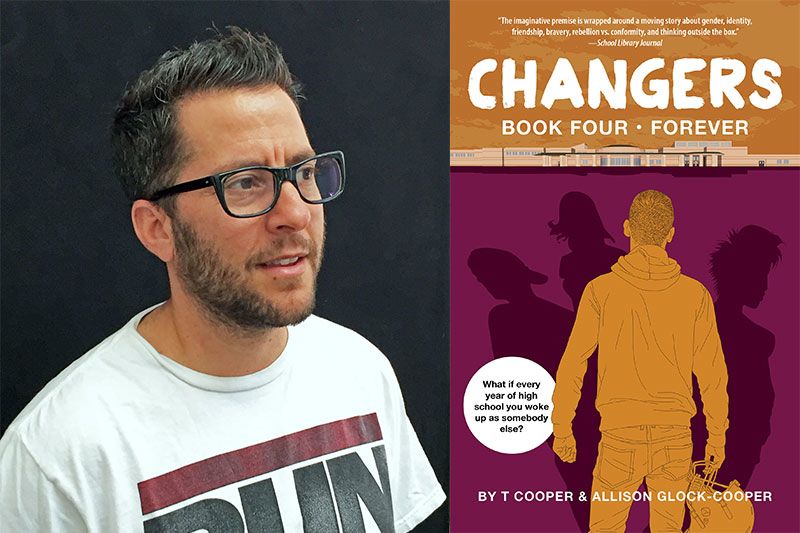 Changers Book Four: Forever
By T Cooper, assistant professor of English and creative writing, and Allison Glock-Cooper
What if you woke up as a different person every year at the beginning of high school? That's the premise behind the Changers YA series by T Cooper and his wife Allison Glock-Cooper.
Forever is the final installment of the series, with protagonist Kim Cruz finding herself in the body and social status of her dreams. It's a powerful place to be, and also full of lessons: how it feels to be the person everyone loves but doesn't really know, what it's like to be given the benefit of the doubt when you don't deserve it, and how easily opportunity comes when you look a certain way.
Kim also realizes that things she discovered about herself earlier are only a small part of who she is and where she belongs. It's a valuable lesson for her and her readers as they about friendship, identity, and how to be comfortable in their own skin.
Read more: Bestselling author T Cooper joins Emory faculty
---
Empress: The Astonishing Reign of Nur Jahan
By Ruby Lal, professor, South Asian Studies
Nur Jahan was more than another wife to Emperor Jahangir, the fourth Great Mughal of India. She was the co-empress, known for many brave actions such as slaying a killer tiger with a single shot and personally leading troops into battle to rescue the Emperor.
That is the side of her story that professor Ruby Lal explores in the first-ever biography to focus on the political rise and reign of Nur, one of the most powerful women in world history. In fact, Nur's decisiveness in political and social spheres was so well known that foreign dignitaries wrote of her as holding the true power of the realm. The fact that Jahangir shared power and was noted for encouraging a multi-religious, multi-ethnic state increased Nur's visibility and respect as an equal co-sovereign to her husband.
Lal grew up in northern India hearing stories her mother told about Nur and other exemplary women. She especially embraced the story of Nur, referred to as "Maharani" in Hindi – meaning "Queen of Queens."
"At the height of her power, she was highly visible as a leader," Lal says. "She showed extraordinary courage and ability in achieving what would be impossible for other women for the next few centuries. That's the history I wanted to tell."
Read more: 'Empress' details history of India's 'Queen of Queens'
---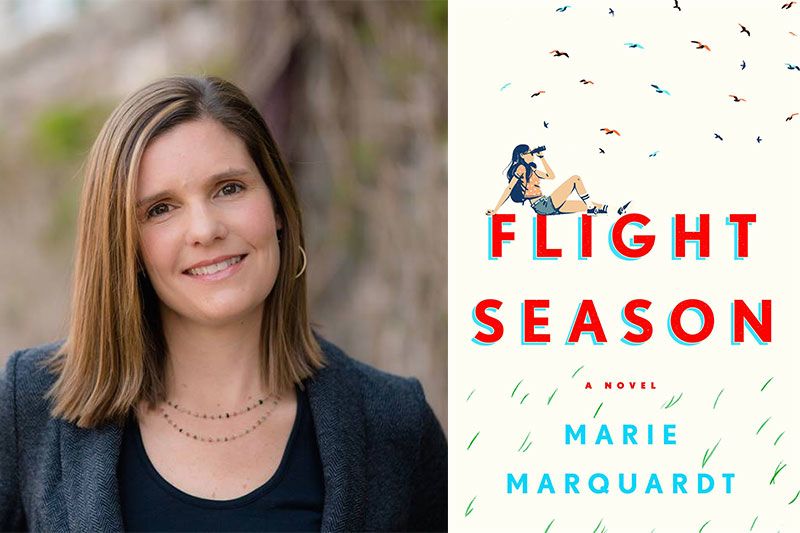 Flight Season
By Marie Marquardt, scholar-in-residence, Candler School of Theology
In her third young adult novel, scholar-in-residence Marie Marquardt explores a combination of serious topics: death and grief, immigration, love, regrouping after mistakes and more.
Vivi is a privileged college girl brought low by life and circumstances out of her control. Her path to the premed track is in jeopardy until her college advisor helps get approval for something that might save her grades: a summer internship at a hospital in Florida. Vivi is determined to be the best intern ever and turn things around for herself.
Then Vivi realizes that one of her co-workers is TJ, who witnessed the worst in Vivi's life six months earlier ­– and rescued her from it. She wants to leave their encounter behind but TJ can't seem to erase that moment from his mind, no matter how much he tries.
To make things worse, Vivi and TJ are faced with three months of glorified babysitting for Ángel, the problem patient in the hospital's heart ward. Angel might be suffering from a life-threatening heart infection, but he also has some important things to teach Vivi and TJ about what to hold on to, what to let go of and that sometimes love gets in the way of our plans.
Read more: Marie Marquardt: Telling immigrant stories through young adult novels
---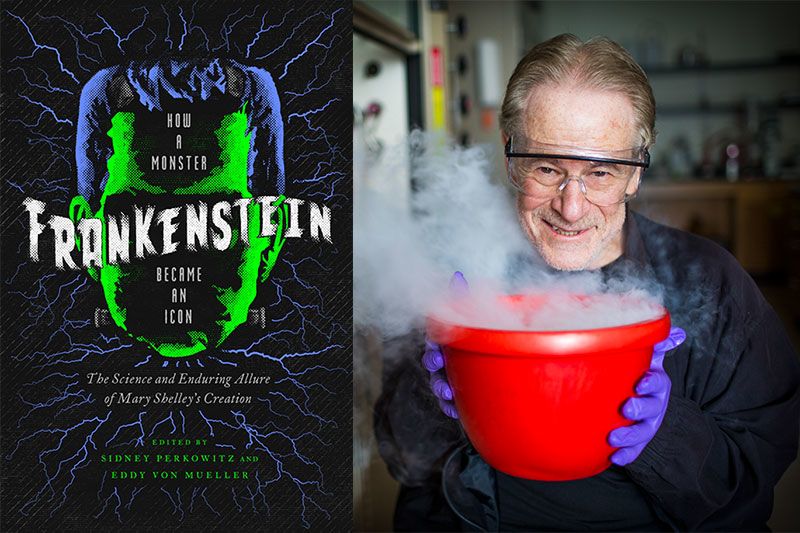 Frankenstein: How a Monster Became an Icon
By Sidney Perkowitz, emeritus professor of physics, and Eddy von Mueller
Though it was initially dismissed by critics as a gothic trifle, Mary Shelley's "Frankenstein: Or, the Modern Prometheus" earned its place in literary history as a beloved classic and cultural icon. In the 200 years since its first publishing in 1818, "Frankenstein" has never been out of print and remains one of the most read novels on U.S. college campuses.
Emory faculty and others explore many of the science, society and philosophy questions raised in the anthology "Frankenstein: How a Monster Became an Icon, the Science and Enduring Allure of Mary Shelley's Creation." Co-editors Sidney Perkowitz, Emory emeritus physics professor, and Eddy Von Mueller, a former Emory professor of film studies, gathered chapters from 17 experts across the country on different spheres of Frankenstein's influence.
"Frankenstein is one of the richest novels ever written," Perkowitz says. "It's full of important messages, such as there ought to be a way to make sure that science and technology work for the good of humanity, not the bad."
Read more: It's alive!
---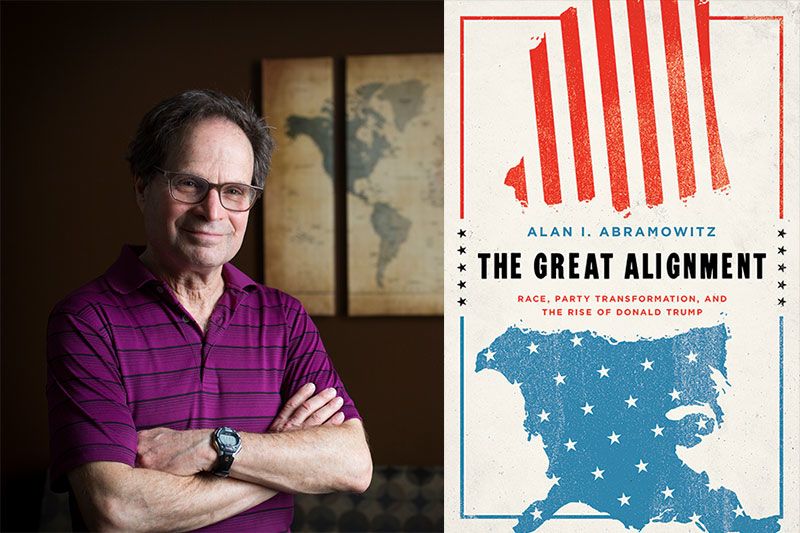 The Great Alignment: Race, Party Transformation, and the Rise of Donald Trump
By Alan Abramowitz, Alben W. Barkley Professor of Political Science
In his latest book, Alan Abramowitz, Alben W. Barkley Professor of Political Science, outlines his viewpoint that the polarization of America's political and media elites is unique in modern U.S. history and reflects the state of American society. Today's party divide, he says, reflects an unprecedented alignment of many different divides: racial and ethnic, religious, ideological and geographic.
Abramowitz shows how the partisan alignment arose from the breakup of the New Deal coalition; introduces the most important difference between our current era and past eras – the rise of "negative partisanship"; explains how this phenomenon paved the way for the Trump presidency; and examines why our polarization could grow even deeper.
If "The Great Alignment" sounds beyond your grasp of politics, don't be intimidated. As the Publishers Weekly review stated, "Abramowitz's detailed yet concise analysis is accessible even for novices, and it offers a critical lesson on the American electorate and politics in a polarized nation."
Read more: Political polarization paved way for Trump, will continue into 2020 race  
---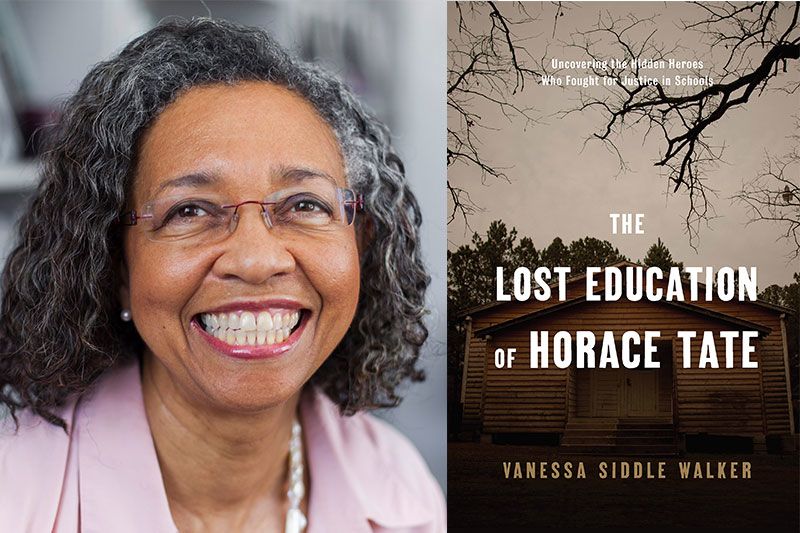 The Lost Education of Horace Tate: Uncovering the Hidden Heroes Who Fought for Justice in Schools
By Vanessa Siddle Walker, Samuel Candler Dobbs Professor of African American Studies
"The Lost Education of Horace Tate" takes the shape of a mystery, but is based on actual events surrounding the end of school segregation. Much of the information is culled from a treasure trove of documents hidden for decades in the old offices of the Georgia Teachers and Education Association (GTEA), the state's black educators' society.
Walker learned of the collection from Horace Tate, a former teacher, principal, leader of GTEA and Georgia state senator. After his death she spent 15 years going through the collection that supported stories Tate had shared: that teachers' organizations, in collaboration with the NAACP, shaped the events that led to and followed the Supreme Court's desegregation ruling in Brown v. Board of Education.
"An entire hidden network of black educators committed to being certain that black children had the same educational opportunities white children had were central agents in connecting those local advocates with the national NCCCP," Walker says. "It changes everything to realize how important educators were. Black educational networks were the invisible thread that helped generate the civil rights movement."
Read more: Black educators played a hidden, key role in school desegregation
---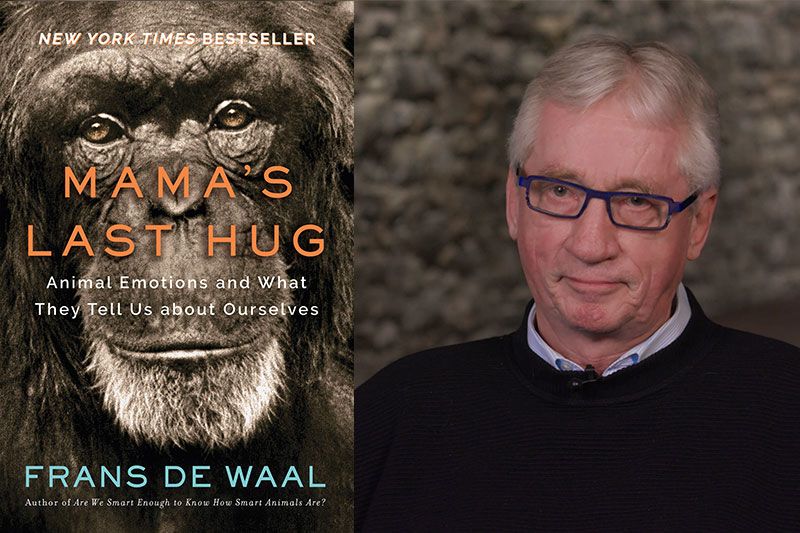 Mama's Last Hug: Animal Emotions and What They Tell Us About Ourselves
By Frans de Waal, C. H. Candler Professor of Psychology and director, Living Links Center
Frans de Waal, C. H. Candler Professor of Psychology, has spent decades at the forefront of animal research. His latest book, "Mama's Last Hug," explores the rich emotional lives of animals.
The book begins with the story of Mama, the alpha female of the Amhem colony of chimpanzees that lives on a large forested island at Burgers Zoo in the Netherlands. When Mama was dying, biologist Jan van Hooff visited her in her night cage for a last hug. Their goodbye went viral, as millions of people watched Mama embrace the professor, welcoming him with a smile and giving him a reassuring pat on the neck in a gesture that often is considered human but actually is common to all primates.
Mama's story and others form the basis of de Waal's belief that humans are not the only species with the capacity for love, hate, fear, shame, guilt, joy, disgust and empathy. The message is one of continuity between humans and other species as he discusses facial expressions, the emotions behind human politics, the illusion of free will, animal sentience and more. The result is a book that can transform how readers view the world around themselves.
Read more: Sign of empathy: Bonobos comfort friends in distress
---
One Person, No Vote: How Voter Suppression Is Destroying Our Democracy
By Carol Anderson, Charles Howard Candler Professor and chair of African American Studies
The 2016 presidential election was the first to be held after the Supreme Court revoked a portion of the 1965 Voting Rights Act. That change "allows districts with a demonstrated history of racial discrimination to change voting requirements without approval from the Department of Justice, a move that has opened the doors for states to adopt even more voter suppression laws," says Carol Anderson, Charles Howard Candler Professor and chair of African American studies.
Anderson also says the change led to new voting restrictions in 2016 that contributed to a 7 percent drop in black voter turnout and less than half of Hispanic and Asian American voters making it to the polls.
Voter suppression, Anderson says, is alive and well in America today, with the right to vote under greater assault than in years past. "One Person, No Vote" details how steps to prevent African Americans and other minorities from voting have expanded since Reconstruction – and gives perspective and insight to those who are willing to confront and learn from the situation.
Read more: New book explores history of voter suppression in America
---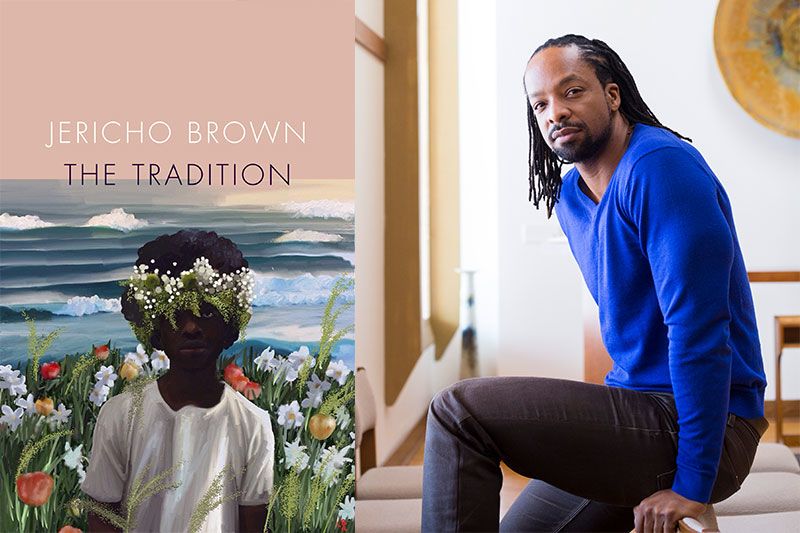 The Tradition
By Jericho Brown, Winship Research Professor in Creative Writing and director, Creative Writing Program
Every professor can learn from his students – which is exactly what Creative Writing Program director Jericho Brown thought when he realized he needed to challenge some of the existing rules of poetry when writing his own.
That realization led to Brown inventing a new form of poetry that he calls the duplex. The structure melds the formality of a sonnet, the inline rhyme and repetition of the ghazal, and duality of the American blues, all in nine to eleven syllables per line.
"My students try the things I say they can't get away with," Brown says. "That inspires me to challenge myself, too."
Brown's poems in "The Tradition" include allusions ranging from Greek myths to Phillis Wheatley, the first published female African-American poet. His work uses vivid imagery to explore legacy, lust, fatherhood and identity.
The topics are part of a conversation Brown hopes to have with every reader. Although that conversation can be painful, he rewards a reader's willingness to explore those emotions by showing that such feelings will help them in the long run.
"The tenderness at the end is me putting my arms around the readers because I hope their eyes are open and they are ready to expose themselves to these emotions."
Read more: Poet and professor