The Beauty
of Spring

(along with the red eyes, runny noses, sneezing, coughing, and wheezing)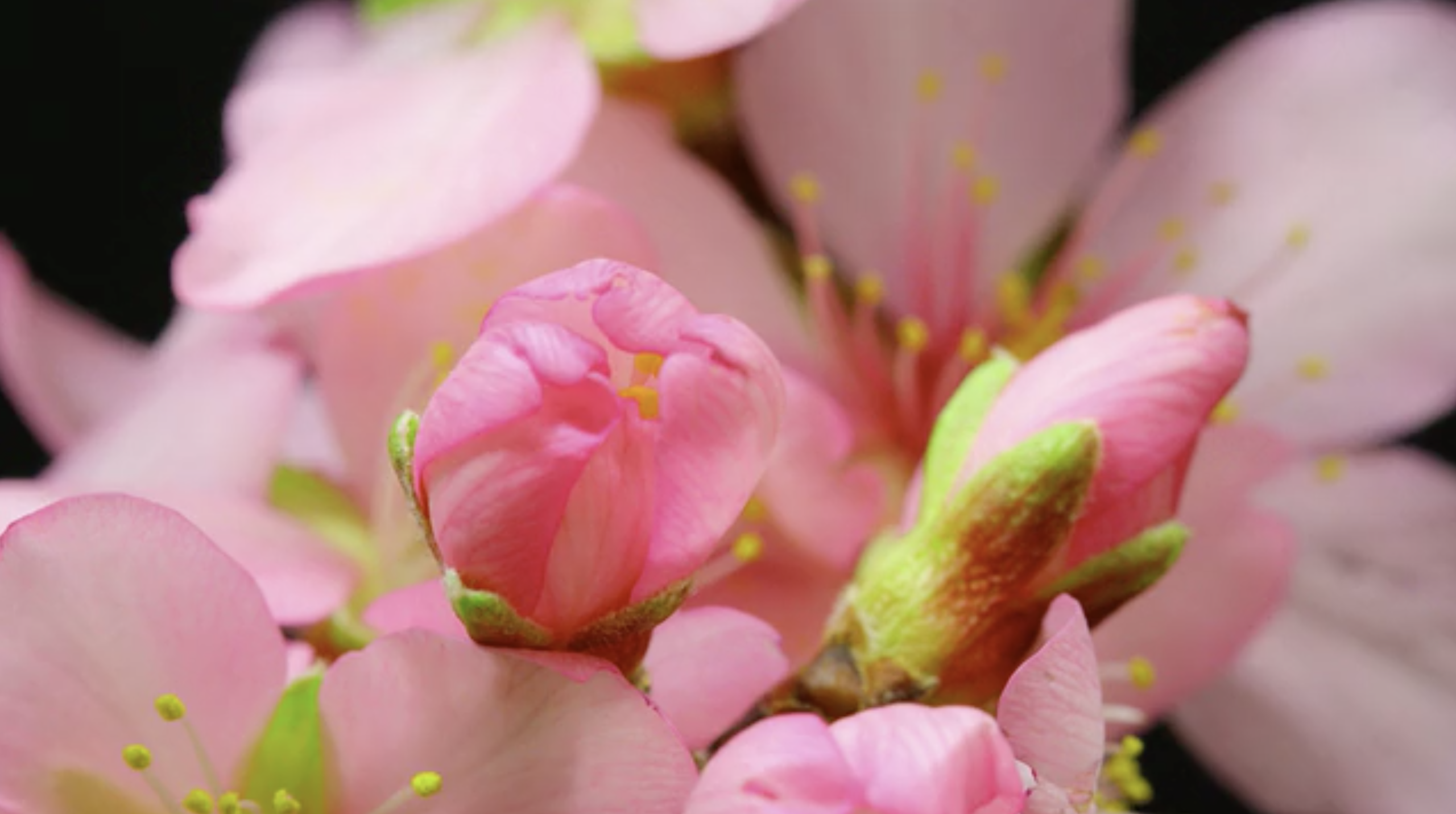 With the pollen count set to skyrocket into the thousands in Atlanta by April, it was the perfect spring evening for a Dinner with a Doctor on seasonal allergy. 

"Allergies, also known as allergic rhinoconjunctivitis, are specific to where you live and can worsen over time," says Dr. Marissa Shams, an allergist and immunologist at Emory Healthcare. 
Shams, also an assistant professor at Emory's School of Medicine, is leading tonight's dinner Q&A.
"Climate varies with region and so does the local flora," says Shams. "For example, someone in Phoneix, Arizona, is exposed to different plants than someone in Atlanta, and would have different allergic sensitizations. When you are seen in our office, we will test you to locally relevant allergens."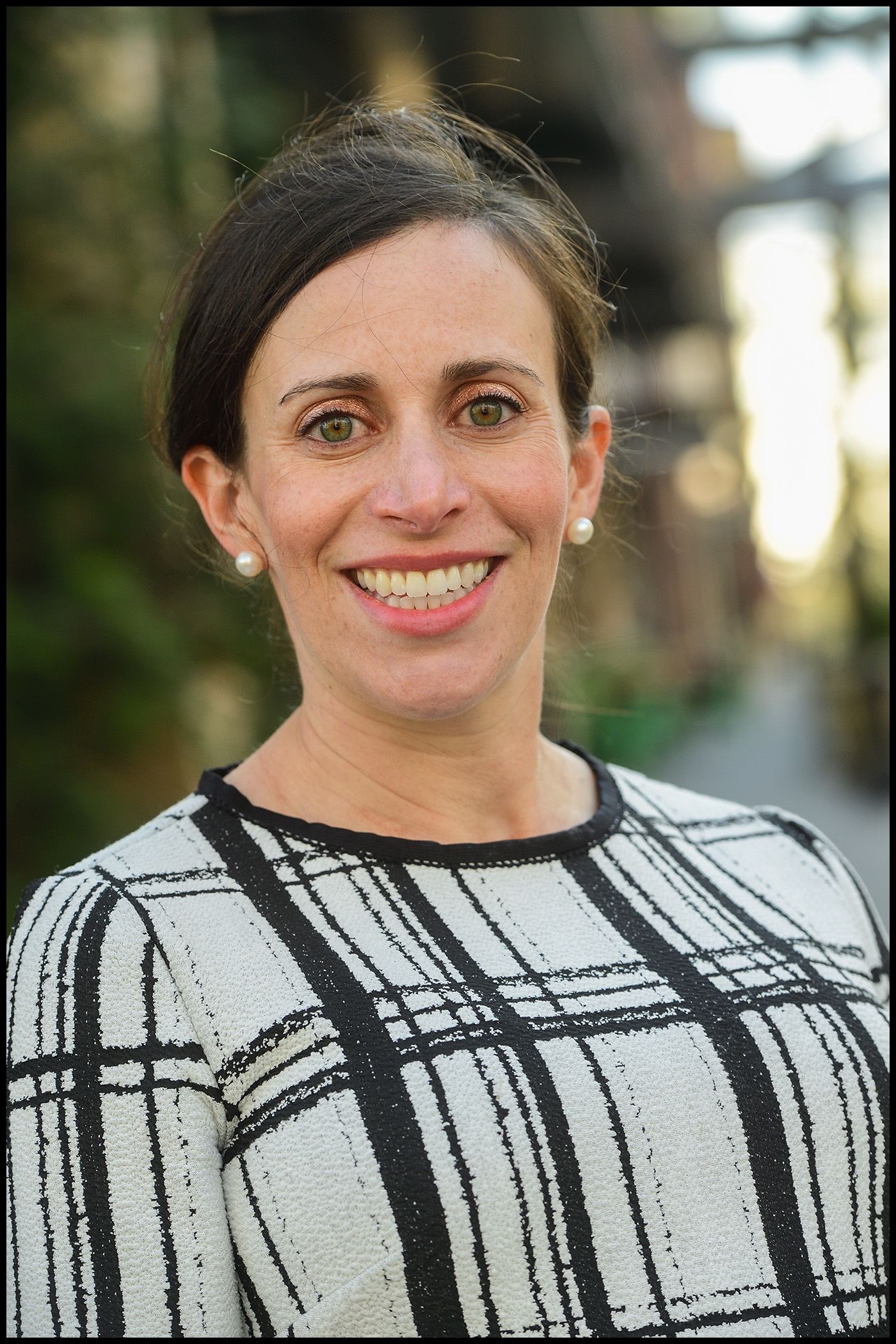 Dr. Marissa Shams, an allergist and immunologist at Emory Healthcare, led a Dinner with a Doctor on seasonal allergies.
In the South, different plants pollinate during different seasons—pollen blooms for trees occur in early spring, grasses in late spring, and weeds in the fall, she says. 
"I am lucky enough to experience all three," says one panelist, who pulls out five small nasal spray bottles, some prescription and some over the counter: CVS Extra Strength Sinus Relief, Afrin, Flonase, Dymista, and ipratropium bromide. "I have been prescribed or tried each of these medications, and I still feel congested. Nothing works."
"How about the rebound effect?" asks a panelist. 
Rebound nasal congestion can occur with the overuse of decongestants, including oral and nasal products using oxymetazoline hydrochloride or phenylephrine hydrochloride, says Shams.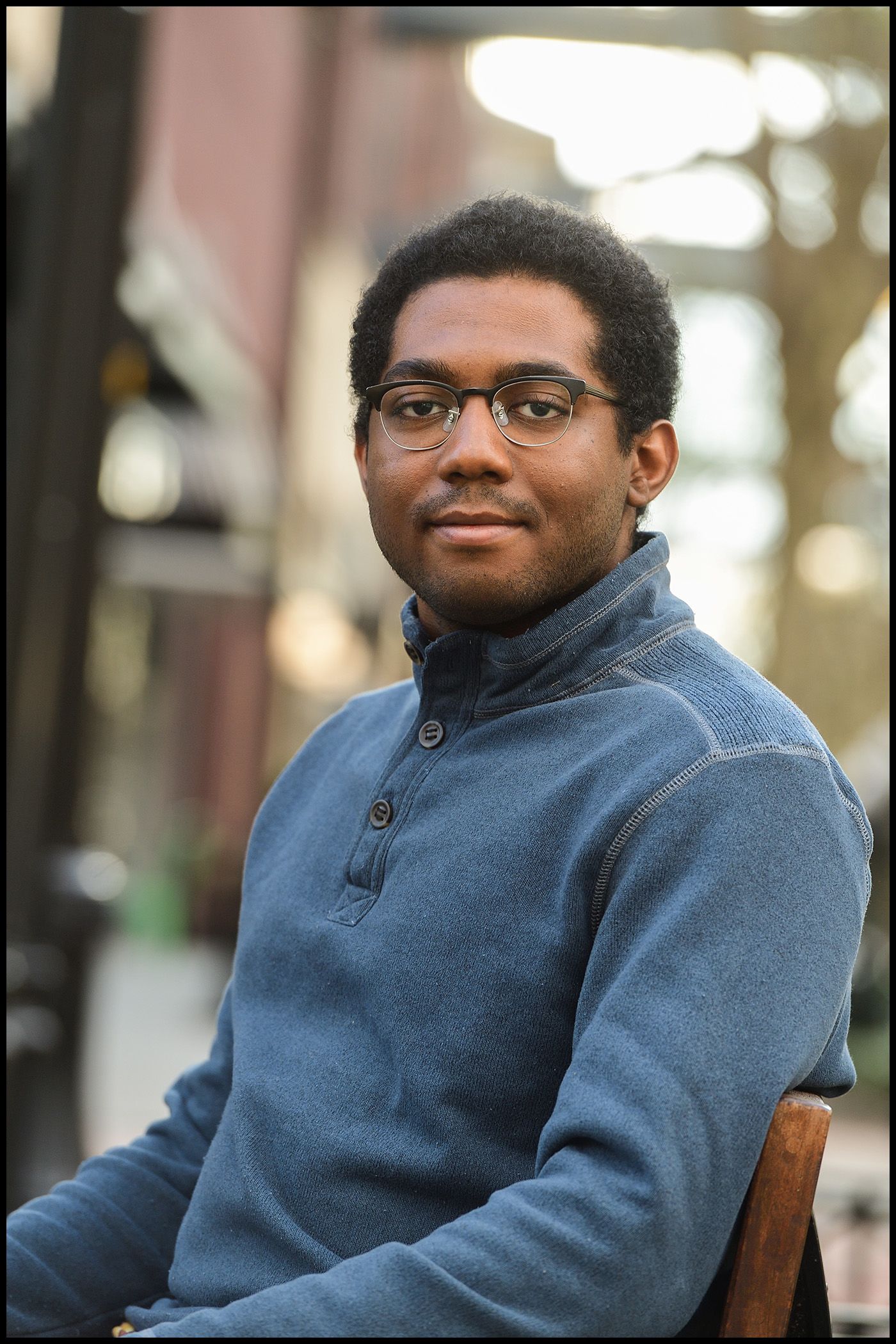 Rory Abrams, a college student, suffers from seasonal allergies and was a panelist at Dinner with a Doctor.
 "This drug-induced nasal inflammation will fail to improve until the decongestant is discontinued," she says.
Nasal steroid sprays are first-line management for seasonal allergies, as they help to control inflammation from allergen exposure. This inflammation contributes to many of the bothersome symptoms of seasonal allergies, including congestion, post-nasal drip, sneezing, and runny noses. 
In the the last several years, many have become available over the counter, including Fluticasone proprionate, Budesonide, and Mometasone furoate, Shams says. Others (nasal anticholinergic agents and nasal antihistamines) are also helpful in treating symptoms, but are still available only by prescription.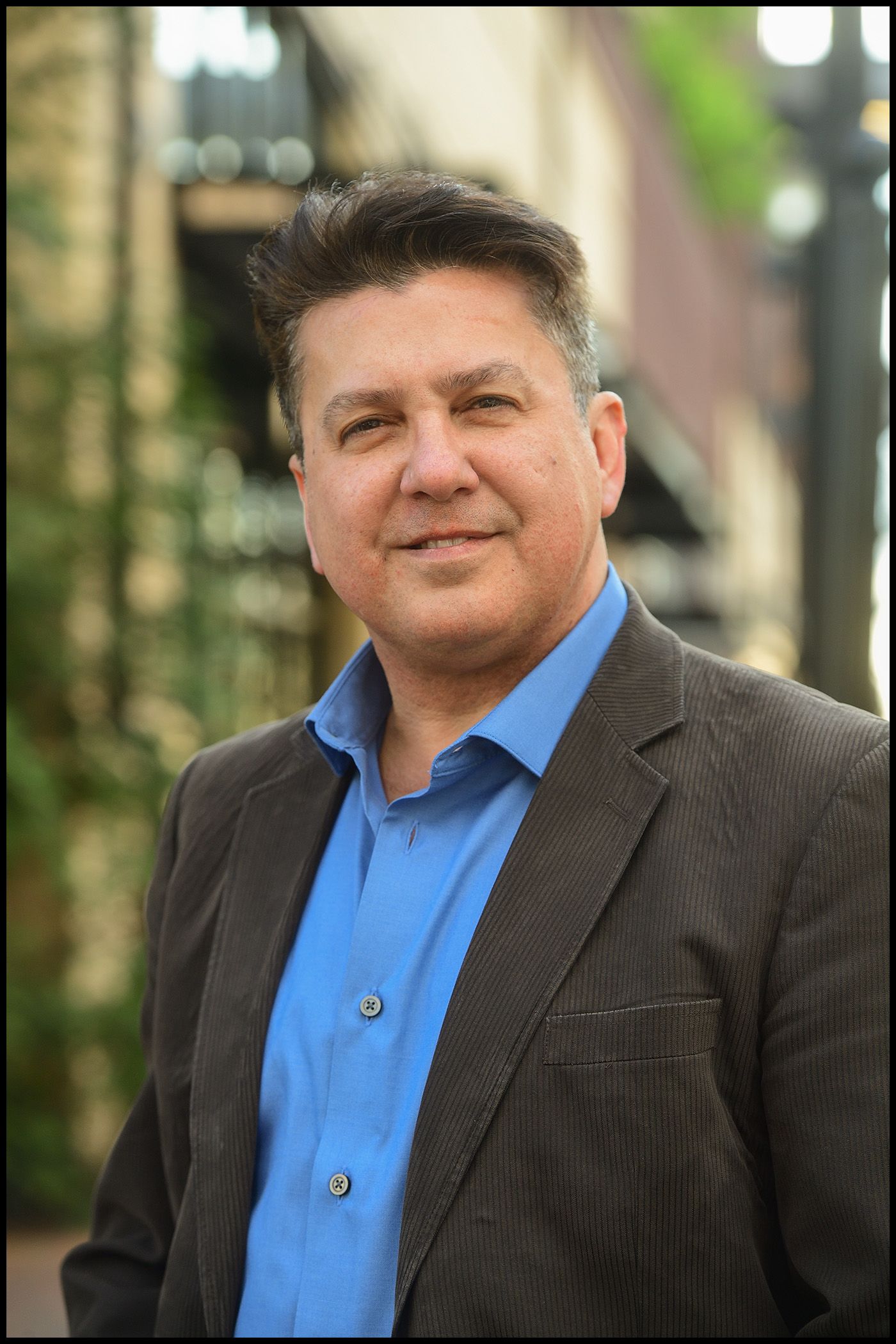 Tony Stewart, an artist and caricaturist, suffers from seasonal allergies and was a panelist at Dinner with a Doctor.
Some participants swear by one or another of these sprays. "As long as I take my daily dose of Nasocort, one spray per nostril, I am bulletproof," says a panelist. 
A few others add that they love their neti pots, especially with the onset of allergy or sinus symptoms. Shams cautioned them to use distilled water in the pots as opposed to tap water, to guard against potential parasite infection.
One of the panelists says he had been allergic to nearly everything when he was younger, but seems to have outgrown many of his allergies. 
"Some people do outgrow allergies as their immune systems mature," says Shams. "The biggest risk factors for allergies are personal history of other allergic conditions (asthma, atopic dermatitis, food allergy), family history of allergy, and frequent exposure to known air allergens."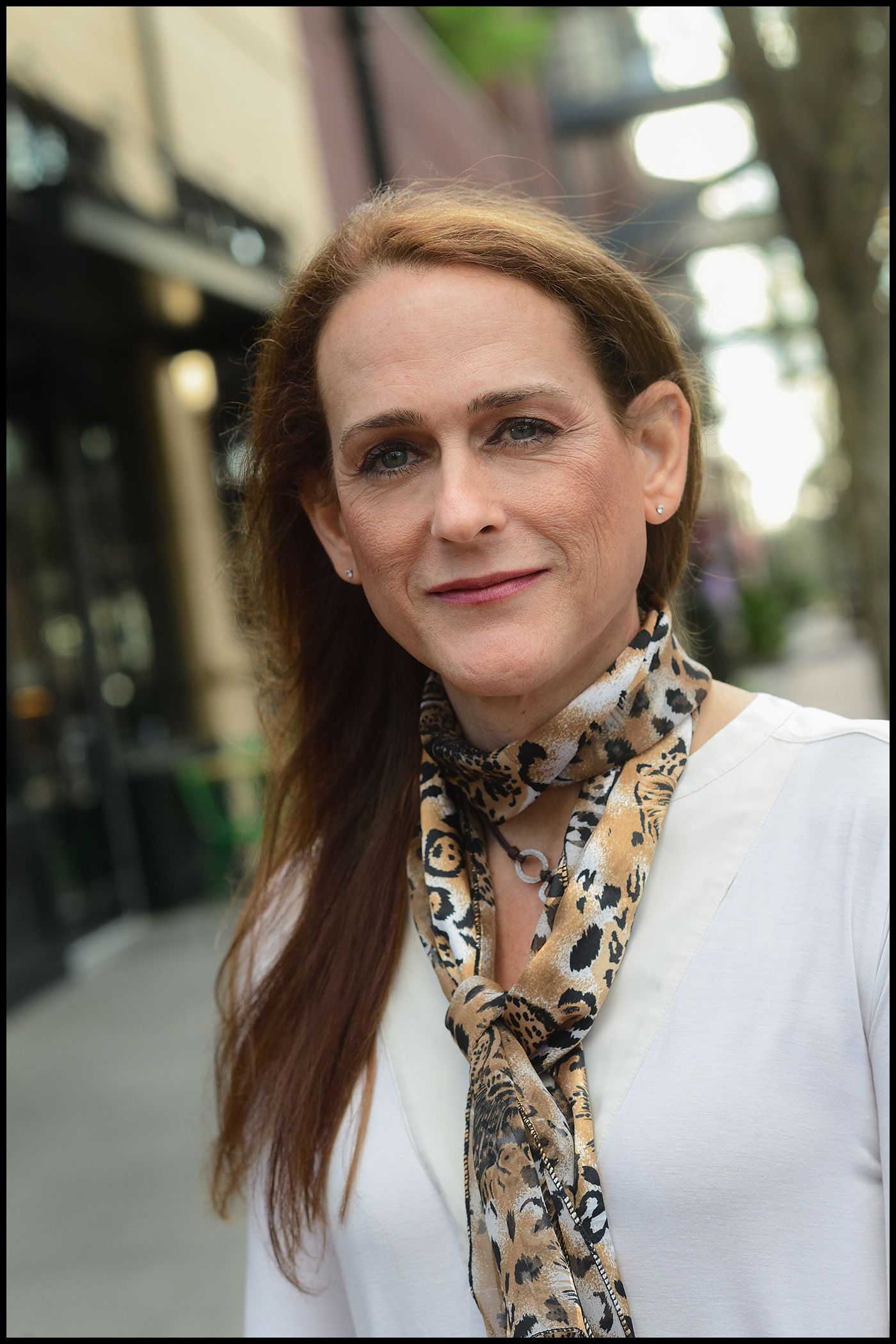 Jamie Harrell, a business intelligence and app development lead, has seasonal allergies and was a panelist at Dinner with a Doctor.
Several of the panelists mentioned that they received shots for their allergies. 
Often times, patients who don't respond to medications require allergen immunotherapy, or customized "allergy shots," for long-term symptom control and reduction in sensitivity, Shams says. 
 "Allergy shots are tailored for a patient's specific allergic sensitization," she says. "First, patients are tested to specific allergens to pinpoint the offending triggers."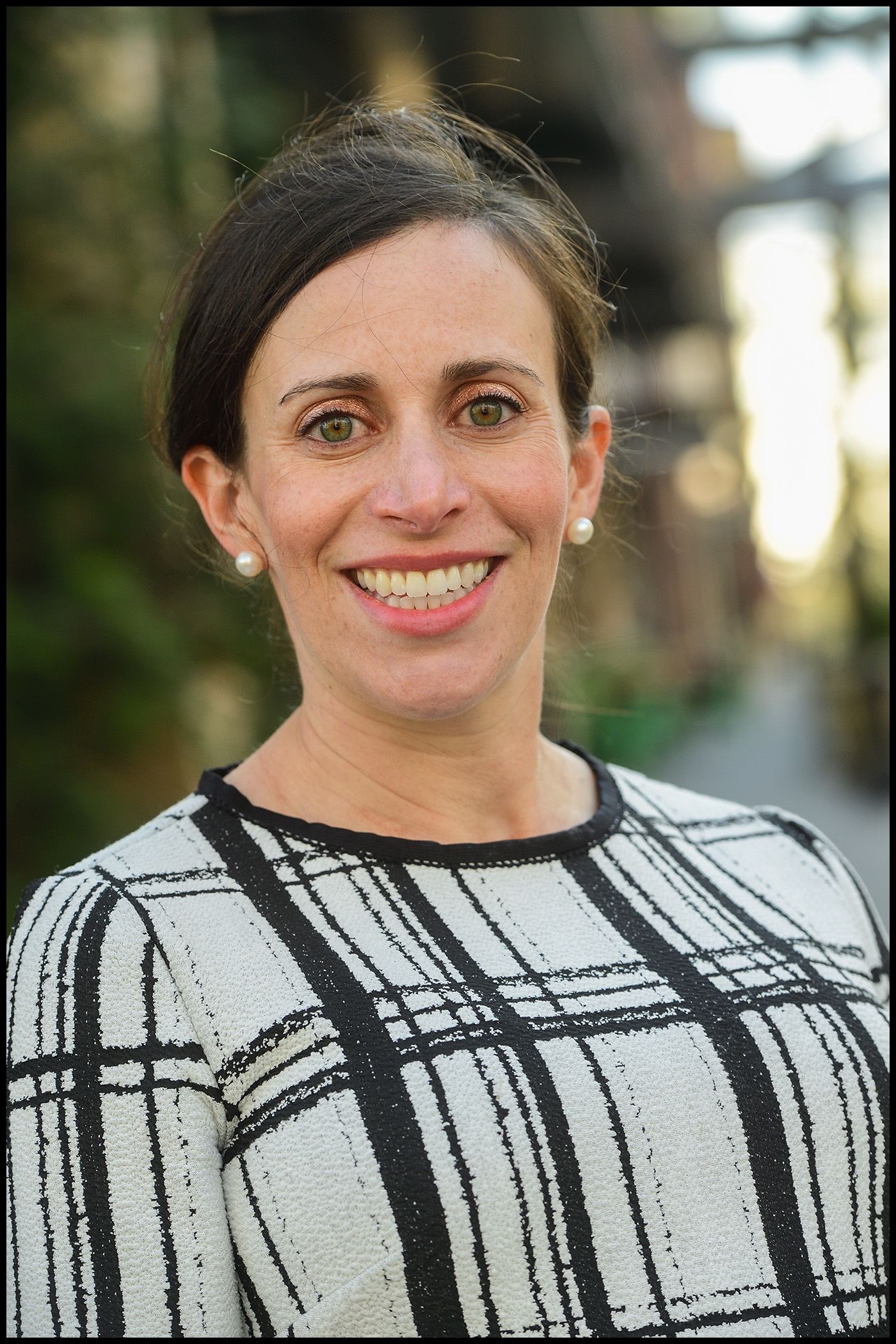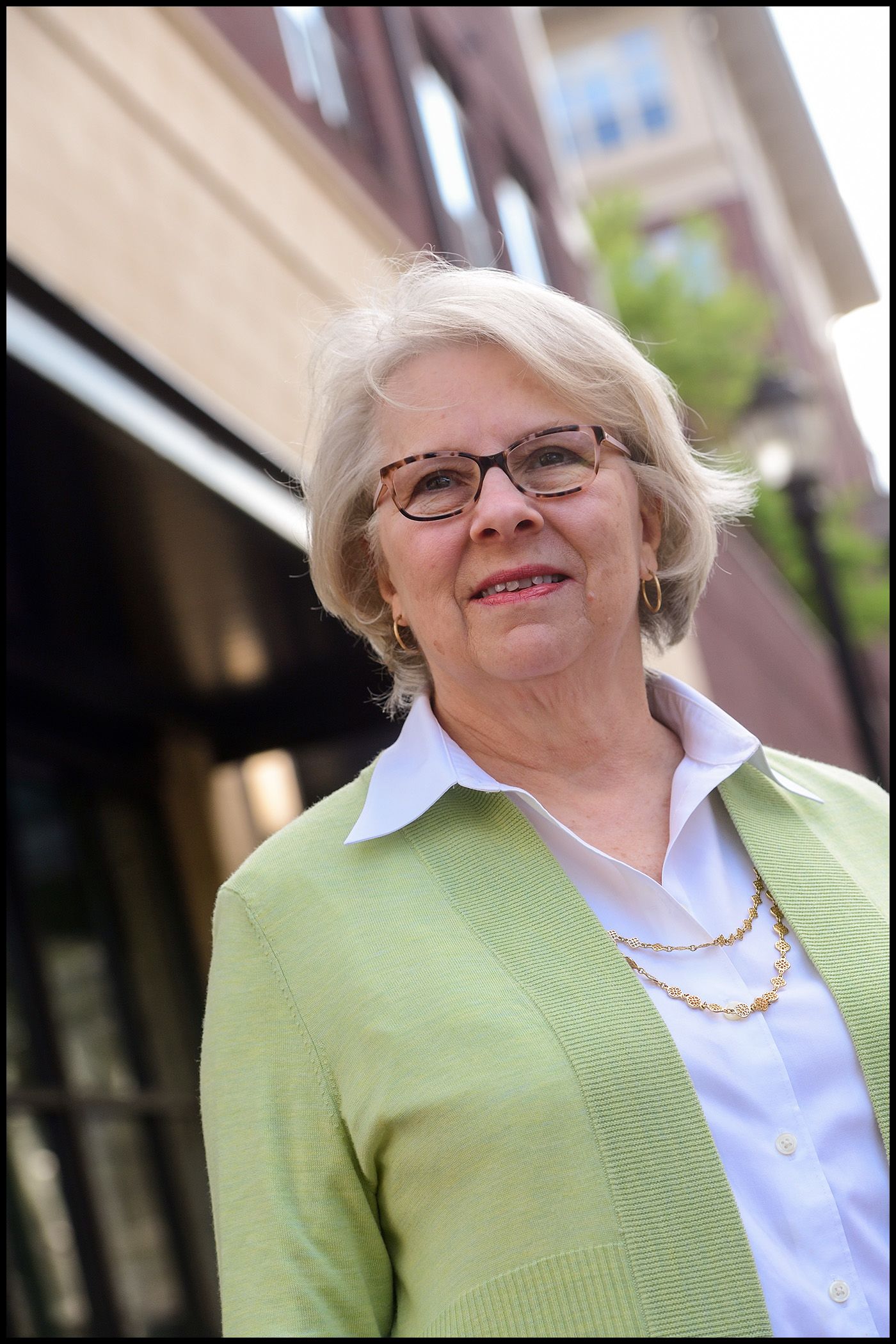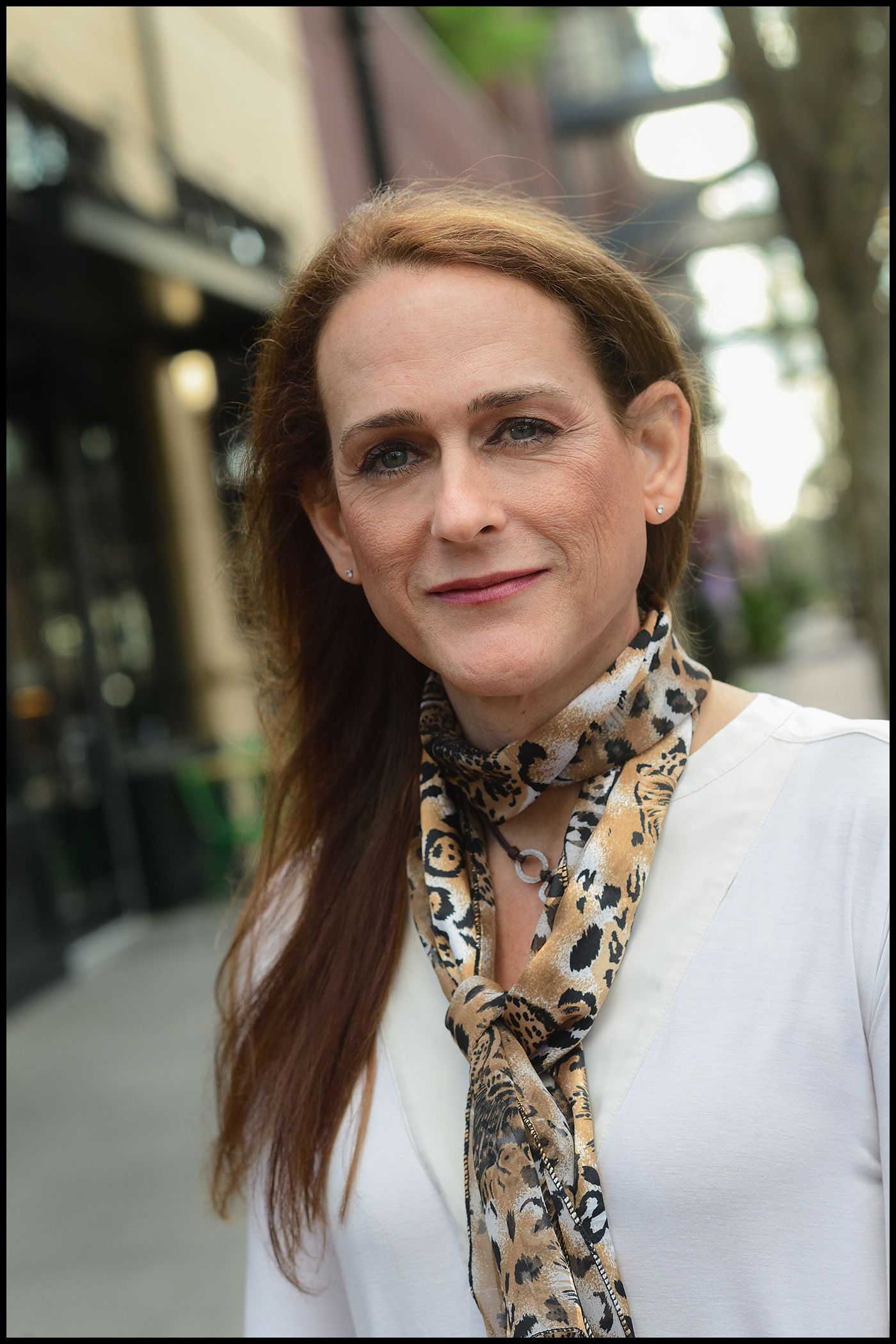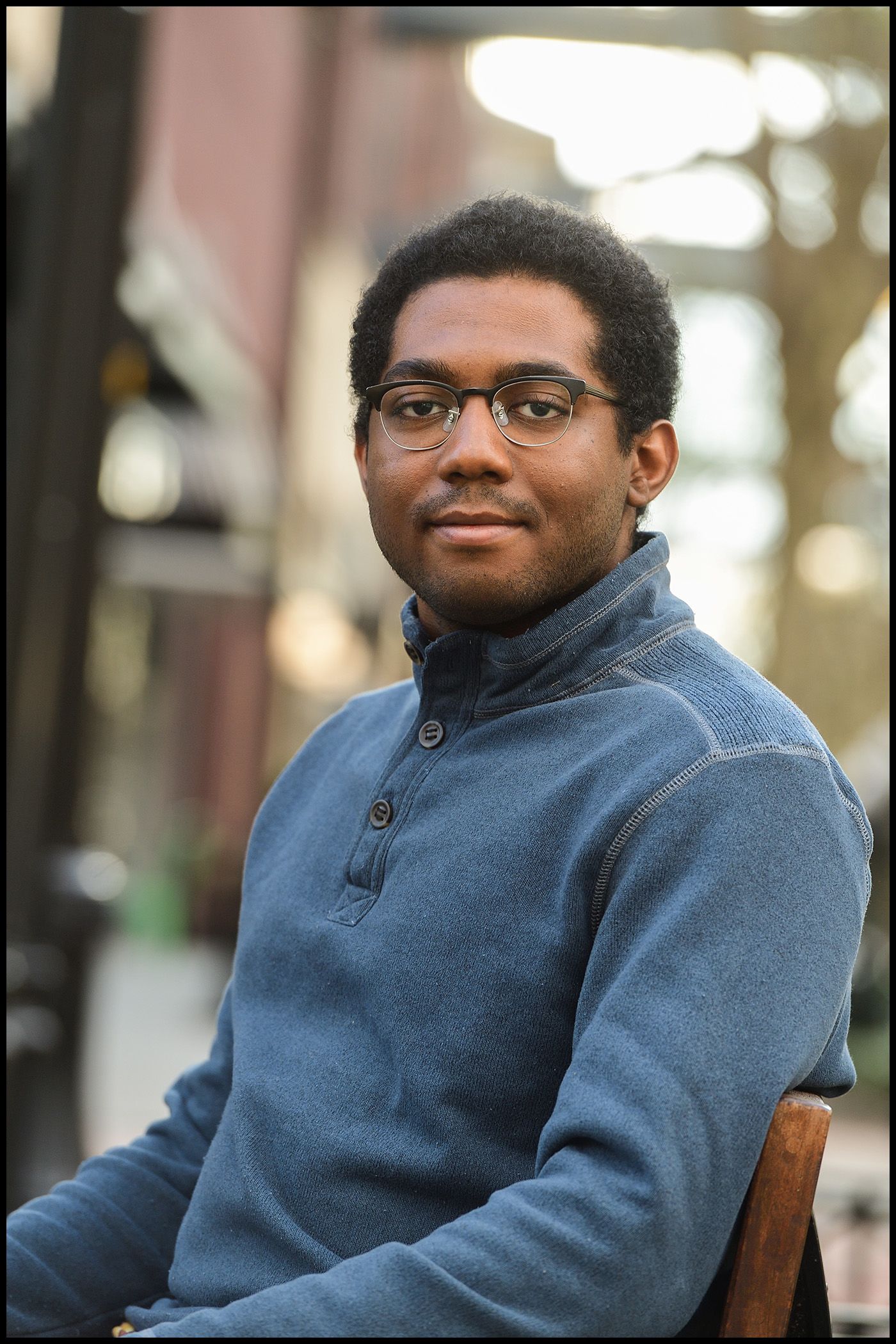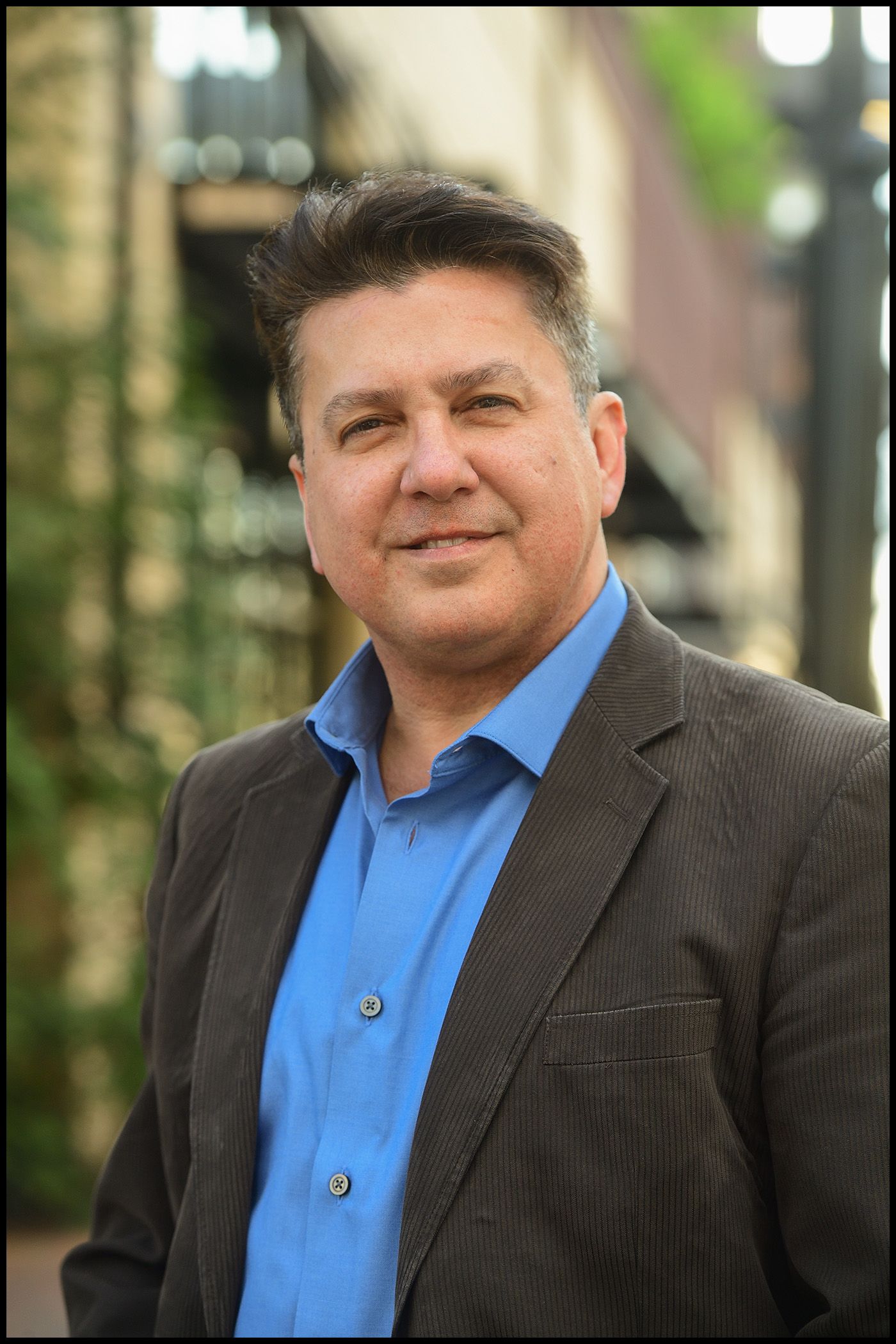 Production of allergy shot extracts—the components of allergy shots—is a highly refined process to isolate specific allergens such as pollen grains or house dust mites.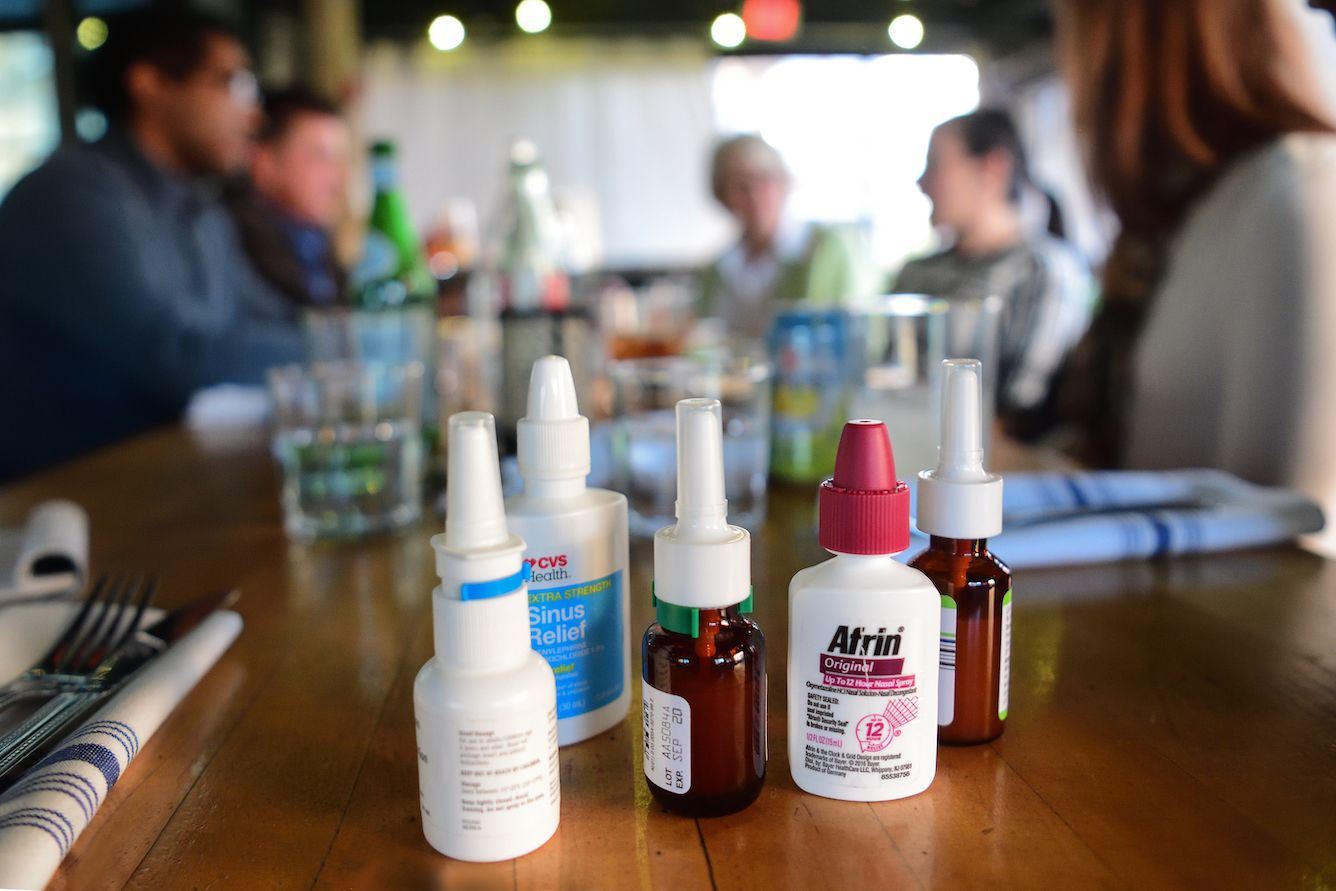 That's right, it's not the dust people are allergic to, it's the mites that live in the dust. 
In fact, the group has experienced allergic reactions to a whole host of creatures, great and small. 
"When I was younger, my parents were real animal people, and they decided to raise Himalayan cats. They had about 20 cats, and my job was to clean out the litterbox," says a panelist. "When I was 11, I was frequently hospitalized for recurrent asthma attacks and no one could identify the reason."
Finally he was seen by an allergist who deduced that exposure to cats was the potential trigger and recommended allergy testing.  
"No one previously had  made the connection," he says. "After I tested positive to cat dander, my parents were advised to remove the cats and had the home cleaned, and I improved. 
He says he still know if a cat has been in someone's home, though. "First my chin itches, then my nose runs."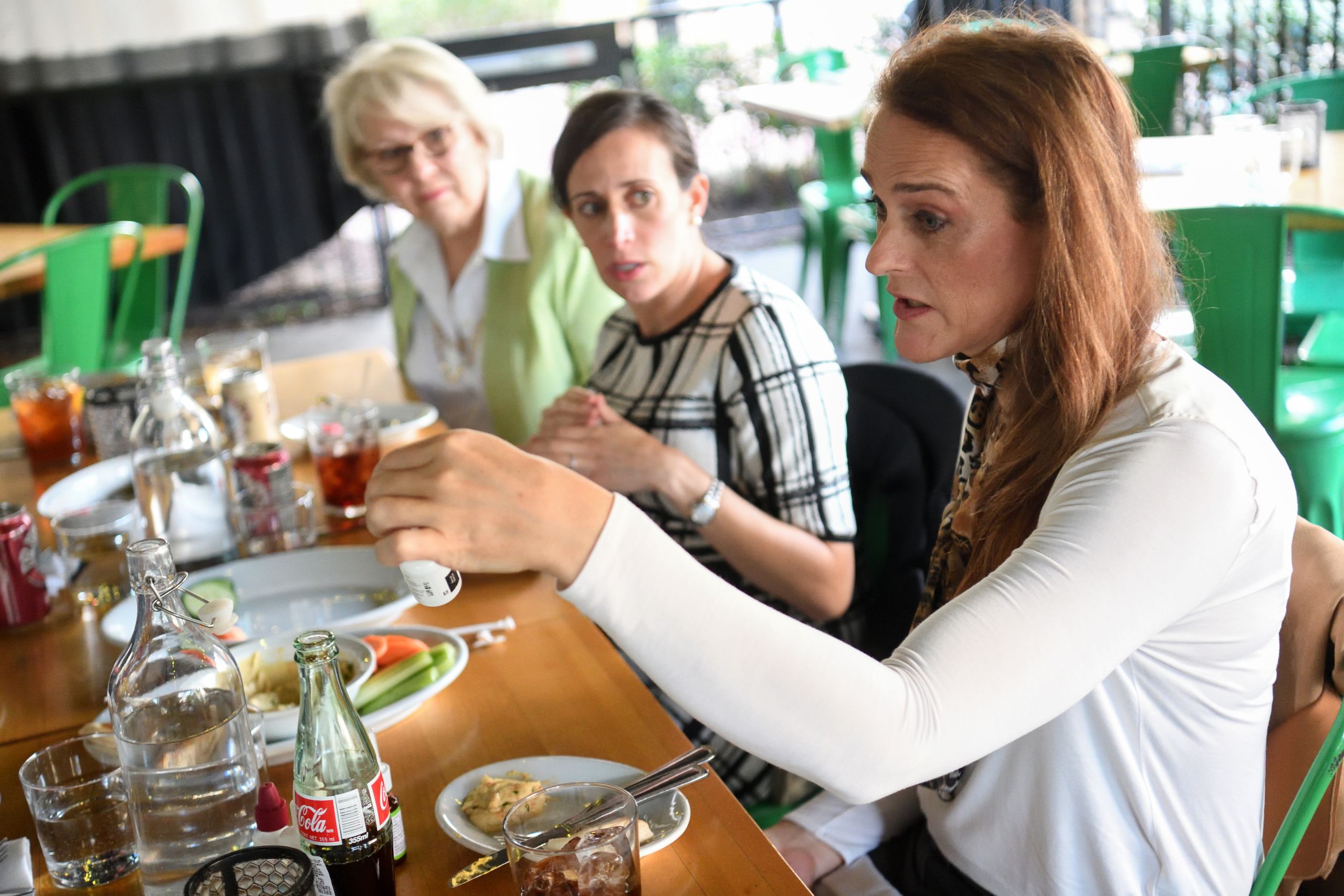 "Pet allergens can be isolated from pet dander, skin cells, saliva, and urine," says Shams, "all of which can trigger allergic symptoms." 
While there is anecdotal testimony from patients regarding decreased sensitivity to non-shedding or short hair furry animals (such as poodles), there are no true "hypoallergenic breeds" of dogs or cats, she adds. 
One panelist says he read about success in reducing pet allergy symptoms by bathing cats (which got a laugh from the table).
"Bathing would help to reduce dander and likely improve symptoms," says Shams, "but would require frequent bathing several times per week, once a week is not enough."
People can also be allergic to birds, rodents, and pests such as insects, she adds. "Some develop allergy symptoms after working with research animals such as mice, rats and rabbits."
What are some preventive steps you can take to avoid allergies, a panelist asks. 
"That depends on the specific allergen," Shams says. "Those allergic to pollen, for example, should keep their windows and sunroofs closed during their offending seasons, and rinse off after coming in from the outdoors. Those allergic to animals may consider having their ducts cleaned before moving into a home with a prior pet occupant."
"How do I prevent my seasonal allergies from turning into chronic sinus infections?" asks a panelist.
"The secret is to find the right regimen to minimize nasal and sinus inflammation, and to keep the nasal/sinus passageways open and dry," Shams says.  
One of the panelists asks Shams, why she became an allergist. "Do you have allergies?"
"I don't," she says. "I was fascinated by the field and the ongoing scientific discoveries made about immune system function, and I was attracted to the ability to develop long-term relationships with patients."  
Everyone nodded appreciatively. 
"What about allergies to strong odors, like perfume?" someone asks. 
Some people report allergy to perfume, detergents, or other strong odors, Shams says, but these are actually more of an irritant reaction than a true allergic reaction and are best managed through avoidance. 
"Unfortunately, there is no specific testing or desensitization that can be used in the management of this type of sensitivity," she says.
"Is Atlanta getting worse for people with allergies?" asks a panelist. "My seasonal allergies weren't bad when I first moved here, but now they are."
Remember that allergy can build with exposure over time, Shams says. "Also, newly imported, non-native plants can influence our local pollen counts," she says.
For example, the recent influx of Chinese Elm trees over the past decade has recently been increasing tree pollen counts during the fall in Atlanta. 
"Please, no more trees!" says a panelist, only half-joking. 
"There are some good things about trees too," 
What to Know
Tree pollens that trigger allergies tend to be very fine and powdery. The wind can carry them for miles. Inhaling even small amounts can trigger allergy symptoms.

Trees that often set off allergies include:
Ash • Aspen • Beech • Birch • Box elder • Cedar • Cottonwood • Elm • Hickory • Mountain elder • Mulberry • Oak • Pecan • Willow
People with tree pollen allergies sometimes assume that trees with colorful flowers - like apple or cherry trees - will trigger their symptoms. But flowering trees usually have bigger, stickier pollen that doesn't blow in the wind or cause symptoms.