Connecting with the community

The Rollins-teer Day tradition continues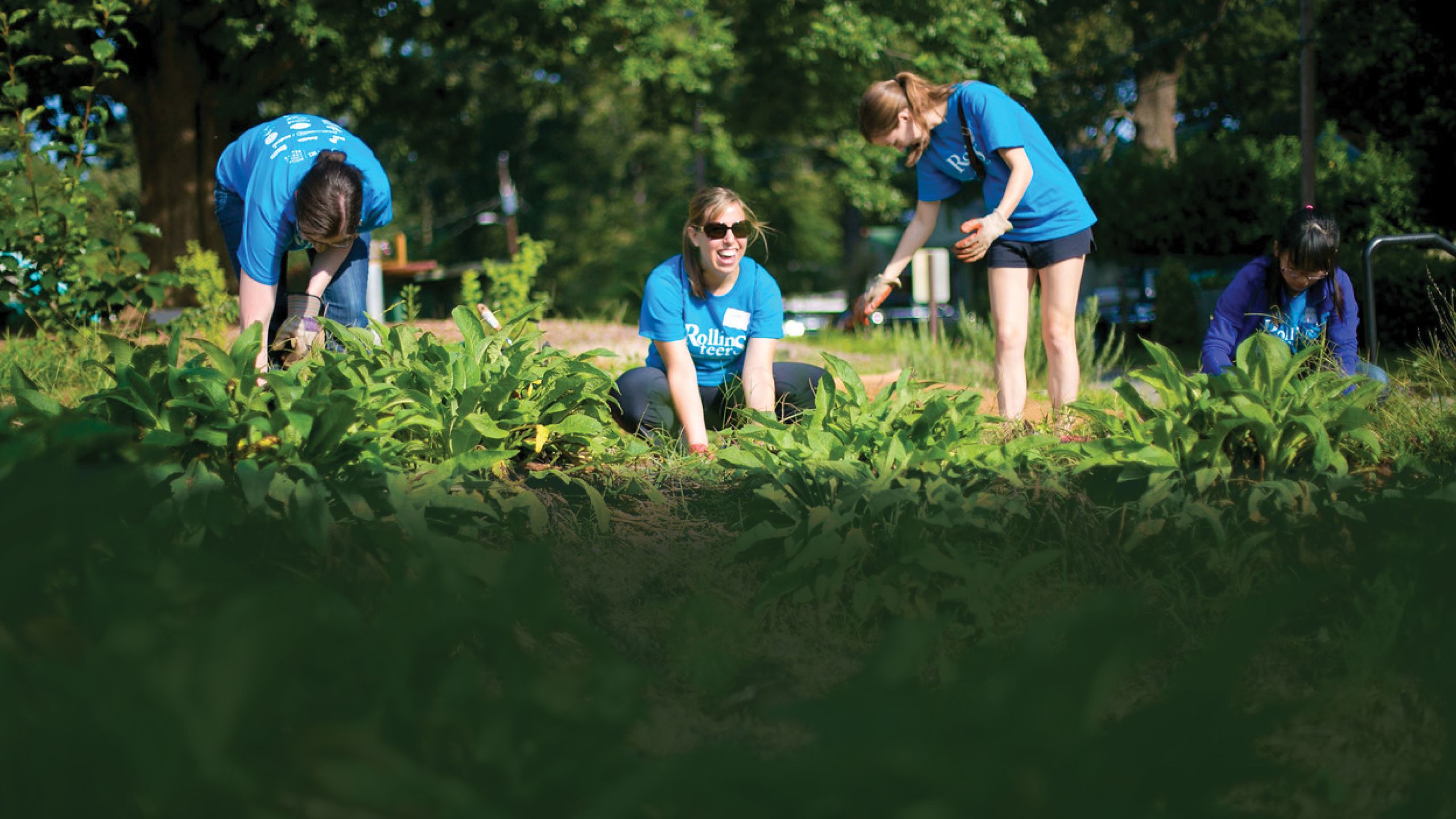 Each year, as part of the school's fall orientation, students, faculty, and staff fan out across the city, lending their time and their talents to help local organizations that focus on poverty, homelessness, disease prevention, and environmental health.
Since Rollins-teer Day started in 2006, more than 5,500 Rollins students have worked with more than 60 area organizations, including the Atlanta Hospitality House, Community Farmer's Market and Learning Garden, Friends of Disabled Adults and Children, International Women's House, Jerusalem House, MedShare International, Open Hand, and the Park Pride Nature Preserve. Students provide physical labor in improving parks, grounds, and facilities, packaging and distributing food, providing assistance to refugee families and victims of domestic violence, and supporting those in drug rehabilitation and families affected by AIDS and chronic medical conditions.
Below is a look at Rollins-teer Day activities through the years.