For Faculty and Staff of Emory University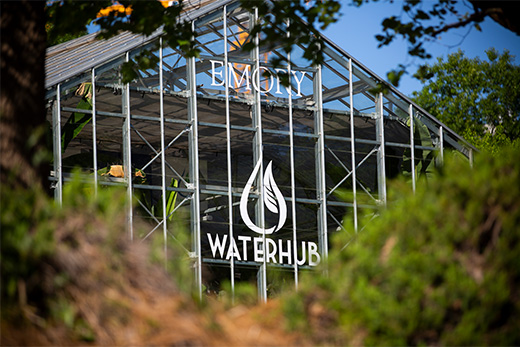 Emory honors sustainability champions
From tending gardens on Emory campuses to finding new ways to recycle, Emory faculty, staff and students advocate for sustainable changes. Learn about the 2022 recipients of the Sustainability Innovator, Outstanding Sustainability Representative, and Sustainability Lifetime Achievement awards.
---
Emory expands paid parental leave policy for faculty
Emory University will offer faculty who experience the birth or adoption of a child a minimum of six weeks of paid parental leave. This follows the policy expanding paid parental leave for university staff from three to six weeks that took effect Jan. 1.
---
Conference to foster a holistic approach to rising risks of infectious diseases
Scientists from around the world will gather at Emory June 3-9 to tackle pressing issues brought to the fore by the COVID-19 pandemic. The Ecology and Evolution of Infectious Diseases workshop and conference will encompass the wide range of expertise needed to better prevent and control infectious disease outbreaks.
---
Uncovering warped protein interactions in cancer
Scientists at Emory have revealed widespread distortions of a cell's protein interaction machinery resulting from cancer-causing mutations, developing a process resembling ground-penetrating radar to map the hidden landscape of anticancer drug opportunities.
---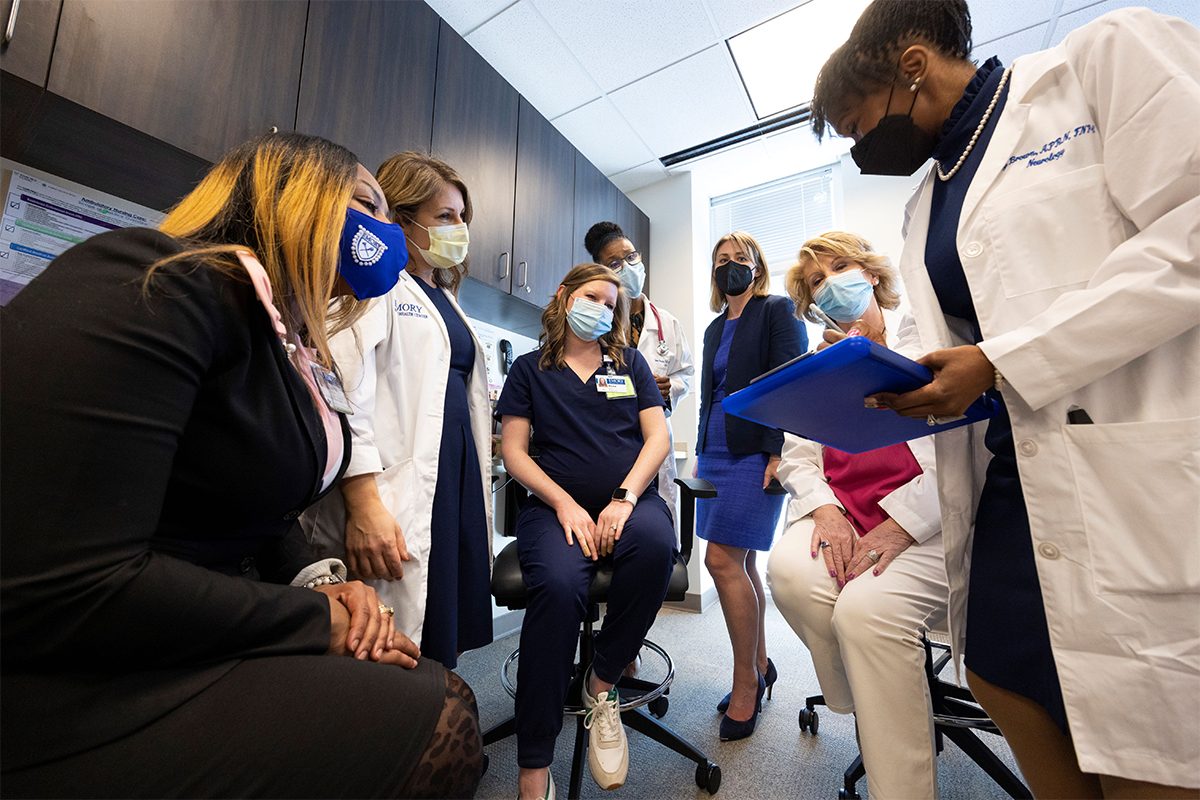 Integrated Memory Care Clinic receives $1.5 million grant for new model of care
A $1.5 million Reimagining Nursing Initiative grant from the American Nurses Foundation will enable Emory Healthcare's Integrated Memory Care Clinic to expand its best-in-class primary care for people living with dementia.
Join in remembering George Floyd and acts of racist violence from 2020 to now and become inspired to educate for community change. The program on Thursday, May 26, at 4 p.m. will be held online and in the Emory University Hospital Lower Annex (Room 240). Register by May 24 for either in-person or virtual attendance. Sponsored by the Emory Department of Pathology and Laboratory Medicine and the Office of Spiritual and Religious Life.
Juneteenth celebration with Artist Charmaine Minniefield
Celebrate Juneteeth with Atlanta artist Charmaine Minniefield, whose recent work is featured in the exhibition "Indigo Prayers: A Creation Story." The evening begins with a gallery talk in the exhibition at the Carlos Museum. Afterward, participants will board a private coach and travel to the King Historic District for an exploration of the artist's mural, "Cosmic Cypher, Prayer Circle," a panoramic depiction of the Ring Shout painted on the interior of the historic water tower on Auburn Avenue, and a reception and tour of Minniefield's Studioplex studio. (Note that the water tower at Studioplex is not accessible for those with mobility impairments.)
When: June 18, 5:00 p.m.
Where: Michael C. Carlos Museum, Works on Paper Gallery
Admission: $25 for Carlos Museum members; $50 for nonmembers; registration required
Editor in chief: Leigh DeLozier
Interim Assistant Vice President of Enterprise Communications: Laura Douglas-Brown
Interim Vice President of Communications and Marketing: Cameron Taylor

Emory Report is published by  Communications and Marketing
Read the Emory Report Guidelines
Copyright 2022 Emory University | All Rights Reserved
201 Dowman Drive, Atlanta, Georgia 30322 USA | 404.727.6123