For Faculty and Staff of Emory University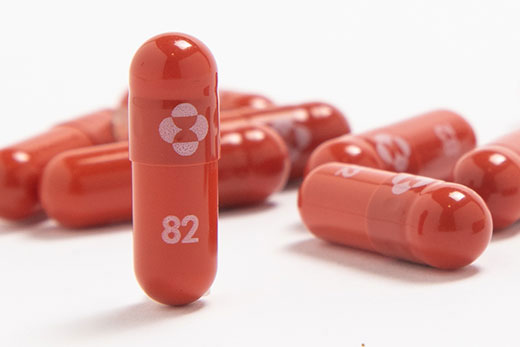 United Kingdom becomes first country to approve Emory-discovered drug for COVID-19
An Emory-invented antiviral treatment for COVID-19 has been authorized by British regulators, making molnupiravir the first antiviral pill approved for use against SARS-CoV-2. An emergency use application is also under consideration by the U.S. Food and Drug Administration.
---
10 free things to do on campus in November
Campus events this month range from immersive drama experiences and concerts to thought-provoking lectures — including one with Heather McGhee, author of "The Sum of Us: What Racism Costs Everyone and How We Can Prosper Together," on Nov. 10.
---
Emory to host annual Veterans Day Ceremony
The Emory community will gather on the Quad on Nov. 11 to honor veterans and their contributions. The event includes a flag ceremony with Emory veterans and ROTC cadets, as well as a guest speaker and moment of silence.
---
---
---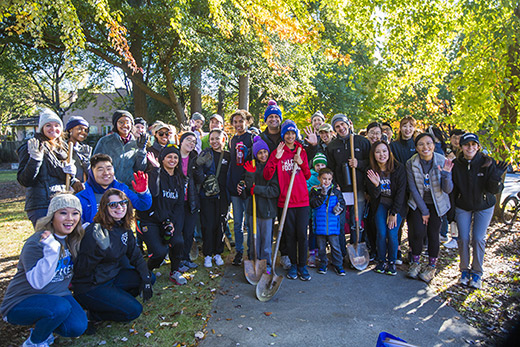 Give back to the community Nov. 13 for Emory Cares Day
Emory students, alumni, faculty and staff will come together Saturday, Nov. 13, for the annual Emory Cares Day. Project opportunities are available in Georgia, across the country and around the world.
First-Gen Week: Celebrate Emory's first-generation community Nov. 8-12 with other first-gen students, faculty and staff. In partnership with campus offices and first-gen undergraduate and graduate student groups, Emory First-Gen Week will feature opportunities to learn more about first-gen resources and communities at Emory as well as panels, receptions and meet-ups. Learn more about First-Gen Week and view the schedule of events.
Benefits selection: Annual benefits enrollment for Emory University employees is open through Nov. 8. Visit the annual enrollment website to view the 2022 Benefits Guide and get information on what's new for 2022, rates and more. Any changes made to coverage will become effective Jan. 1, 2022.
First Fridays at 4: "Agency and Power: Black Women in Politics" with Pearl Dowe
"First Fridays at 4" is a lecture series where Emory professors share their latest research on topics related to race, difference and equity. In this session, Dowe discusses her current book project on the role of Black women in American politics with Andra Gillespie, director of the James Weldon Johnson Institute.
When: Nov. 5, 4:00 p.m.
Where: Online
Admission: Free; registration required
Bronze Pour at the Carlos
Artists from Atlanta's Inferno Foundry bring their portable foundry for a bronze pour open to members of the public ages 12 and up. Explore extraordinary works of bronze in the Carlos collections with a gallery guide written by Emory student Lizzie Meulbroek. Then pick up a scratch mold and carve your own design.
When: Nov. 5, 6:00 p.m.
Where: Michael C. Carlos Museum, Plaza Level and Tate Room
Admission: $25 for Carlos members; $35 for nonmembers; registration required
"The Sum of Us": An Emory Community Conversation with Heather McGhee
Heather McGhee, author of "The Sum of Us: What Racism Costs Everyone and How We Can Prosper Together," discusses the benefits of people coming together across race to build an equitable future. Afterwards, Jill Perry-Smith of Goizueta Business School moderates a conversation exploring the economic, education, health, climate and civic engagement topics central to Emory and the Atlanta community.
When: Nov. 10, 5:30 p.m.
Where: Online
Admission: Free; registration required
 
 

Concert: Emory Chamber Ensembles
When: Nov. 7, 4:00 p.m.
Where: Schwartz Center for Performing Arts, Emerson Concert Hall
Admission: Free; registration and proof of COVID-19 vaccination or negative test result required

 
 
Editor: Leigh DeLozier
Executive Director of Communications and Editor in Chief: Laura Douglas-Brown
Interim Vice President of Communications and Marketing: Cameron Taylor

Emory Report is published by  Communications and Marketing
Read the Emory Report Guidelines
Copyright 2022 Emory University | All Rights Reserved
201 Dowman Drive, Atlanta, Georgia 30322 USA | 404.727.6123