For Faculty and Staff of Emory University
🎙 Check out Emory: In Case You Missed It, a new audio update of the biggest news from the past week. Listen via podcast or the interactive Giide, with links and more information.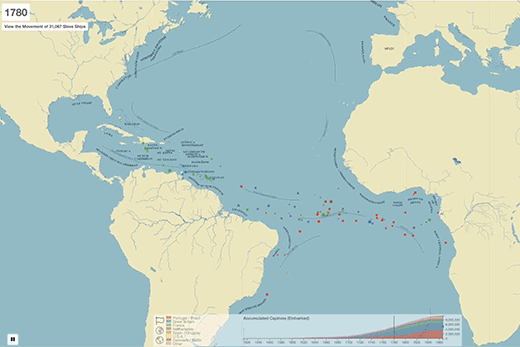 Understanding the history of slavery in the Americas
A new consortium will ensure the future of the SlaveVoyages database, which was created at Emory and has become the most widely used online resource for information about slavery across the Atlantic world.
---
---
'21-day Compassion Challenge' launches March 6
The Compassion Center at Emory invites people to recognize their capacity for compassion and learn how to practice it each day by participating in a "21-day Compassion Challenge" in March.
---
---
---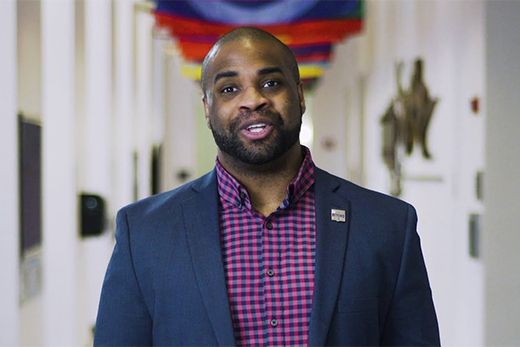 Atlanta Business Chronicle honors MBA student Willie Sullivan as 'Rising Star'
As momentum around the fight for racial equity began rising last spring, so did ideas of how Goizueta Business School could make a difference. MBA student Willie Sullivan was awarded the Leaders in Corporate Citizenship "Rising Star" Award for creating last month's John R. Lewis Racial Justice Case Competition.
Vote for Emory research: STAT Madness, a "March Madness"-style bracket contest for biomedical research, kicked off this week. The university has two papers in the competition, both of which cover groundbreaking research on COVID-19. There are still three days to cast first-round votes and help Emory advance. Learn more and then go vote!
Facebook Live: "COVID-19: Sports and Events Safety"
When will it be safe to go to a football game? A concert? Join Carlos del Rio, infectious diseases expert and executive associate dean of the School of Medicine, and public health expert Jodie Guest for a live discussion on COVID-19 safety for sports and events.
When: March 5, 11:00 a.m.
Where: Emory University Facebook Page
Admission: Free
Webinar: "Caring for Aging Relatives"
Learn how to determine the best level of care for an aging relative and how to communicate more productively about care options, from in-home assistance to assisted living and nursing care.
When: March 9, 12:00 p.m.
Where: Online
Admission: Free; registration required
Editor: Leigh DeLozier
Vice President for Enterprise Communications: Douglas Busk
Senior Vice President for Communications and Public Affairs: David Sandor

Emory Report is published by  Communications and Public Affairs
Read the Emory Report Guidelines
Copyright 2022 Emory University | All Rights Reserved
201 Dowman Drive, Atlanta, Georgia 30322 USA | 404.727.6123