For Faculty and Staff of Emory University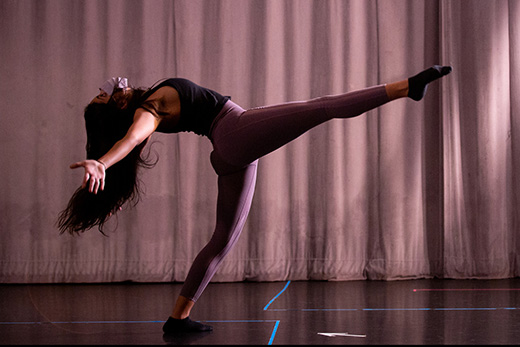 Our stories of resilience and resolve
See how Emory senior Prerna Advani dances past the pandemic's isolating impact in the first video in a new series showcasing how Emory students, faculty, staff and frontline health care workers have demonstrated incredible determination this year.
---
Baricitinib speeds COVID-19 recovery in NIAID trial
A randomized, controlled trial of adults hospitalized with COVID-19 pneumonia showed that combining the anti-inflammatory drug baricitinib with remdesivir led to faster recovery and a greater likelihood of clinical improvement.
---
---
Digging into the deep past
Emory researchers discover the first known fossil iguana nesting burrow on an outer island of the Bahamas, filling in a gap of scientific knowledge for a prehistoric behavior of an iconic lizard.
---
Grants help advance Emory's sustainability vision
Winners of the most recent round of sustainability grants will put their funds toward a wide range of green initiatives across campus, including enhancing the biodiversity capability of The Complex residence hall's green roof.
---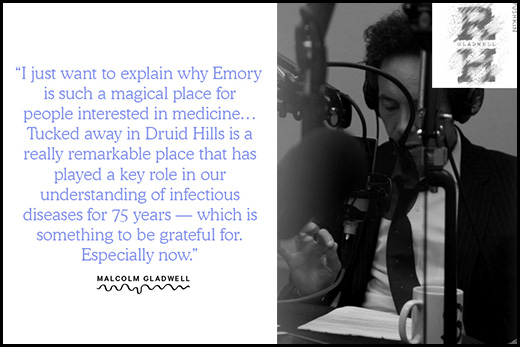 Emory on 'Revisionist History' podcast
President Gregory L. Fenves discussed Atlanta, Emory and COVID-19 on the latest episode of "Revisionist History" with Malcolm Gladwell. Listen to the podcast.
COVID-19 vaccine information: With the first shipments of COVID-19 vaccine arriving in Georgia this week, Emory hosts a virtual town hall on Thursday, Dec. 17, at 12 p.m. for university faculty, students and staff to provide information and answer questions. Join via Zoom here. 
Facebook Live Q&A: "Holiday Safety"
Henry Wu, director of Emory TravelWell Center, will answer general questions about holiday safety amid COVID-19. Hosted by Jodie Guest of Rollins School of Public Health.
When: Dec. 16, 12:00 p.m.
Where: Online; Emory University Facebook page
Admission: Free
Single Mingle Holiday Jingle
The Faculty Staff Assistance Program (FSAP) invites you to gather online with other singles who are celebrating winter holidays while living alone during the pandemic. Share some cheer, make new friends and know that while you may live by yourself, you are not alone.
When: Dec. 17, 4:30 p.m.
Where: Online
Admission: Free
Making "Good Enough" Be Enough This Holiday Season
Join a virtual panel conversation as we acknowledge 2020's challenges and highlight strategies and resources for mental, physical and spiritual health during the holidays and winter break. Sponsored by the Emory University Senate, Faculty Council and Employee Council.
When: Dec. 18, 11:00 a.m.
Where: Online
Admission: Free
Editor: Leigh DeLozier
Vice President for Enterprise Communications: Douglas Busk
Senior Vice President for Communications and Public Affairs: David Sandor

Emory Report is published by  Communications and Public Affairs
Read the Emory Report Guidelines
Copyright 2022 Emory University | All Rights Reserved
201 Dowman Drive, Atlanta, Georgia 30322 USA | 404.727.6123