For Faculty and Staff of Emory University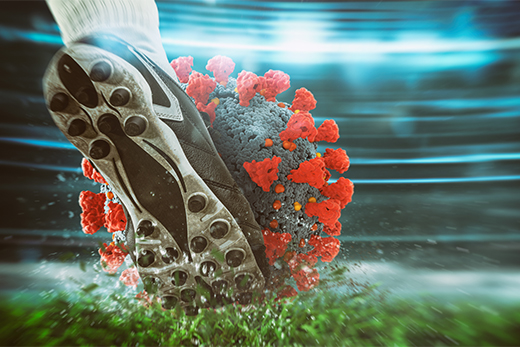 Returning to sports after COVID-19: cardiologists' recommendations
In a set of guidelines published in JAMA Cardiology, a group led by sports cardiologists at Emory School of Medicine and Massachusetts General Hospital offers guidance for athletes' return to play after they have recovered from COVID-19.
---
---
---
---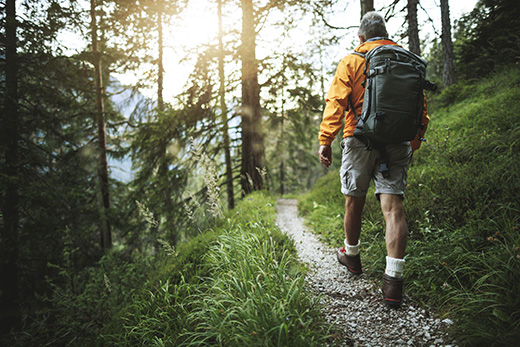 Long road home
The Emory Healthcare Veterans Program marks five years of healing invisible wounds following military service. Learn more about the program, then join the Emory community tomorrow at 11 a.m. to commemorate Veterans Day with an online panel of alumni service members discussing leading through crisis.
Help your community: While the official Emory Cares Day is Nov. 14, Advancement and Alumni Engagement is offering more than 70 service projects as part of Emory Cares throughout the month of November. These projects are open to all Emory faculty, staff, students and alumni, so find your project today. 
Discussion: "Leading Through Crisis"
This online program will open with a recorded ceremony on Emory's Quadrangle honoring veterans. A live panel discussion will follow, with Emory alumni service members discussing what it means to lead through crisis, especially in 2020.
When: Nov. 11, 11:00 a.m.
Where: Online
Admission: Free; registration required
Discussion: "Women Veterans: Race, Marginalization and Service"
This program will feature a panel discussion along with speaker BriGette McCoy, CEO and founder of Women Veteran Social Justice Network. McCoy also is a 2020 Congressional Medal of Honor Foundation Community Service Medal recipient and Army veteran of the Gulf War era.
When: Nov. 11, 4:00 p.m.
Where: Online
Admission: Free; registration required
Lecture: "Framing Shadows: African Americans in Domestic Portraiture"
Kimberly Wallace-Sanders speaks about an exhibit she curated of photos from the 1840s to the 1920s that encourages viewers to consider the lives of African American women who spent years raising the children of white families.
When: Nov. 12, 7:30 p.m.
Where: Online
Admission: Free; registration required
Virtual Concert with Third Coast Percussion
This Grammy Award-winning Chicago-based percussion quartet is known for constantly redefining the classical music experience. They perform from Chicago in this exclusive concert for the Schwartz Center.
When: Nov. 13, 8:00 p.m.
Where: Online
Admission: Free; registration required
Editor: Leigh DeLozier
Vice President for Enterprise Communications: Douglas Busk
Senior Vice President for Communications and Public Affairs: David Sandor

Emory Report is published by  Communications and Public Affairs
Read the Emory Report Guidelines
Copyright 2022 Emory University | All Rights Reserved
201 Dowman Drive, Atlanta, Georgia 30322 USA | 404.727.6123