For Faculty and Staff of Emory University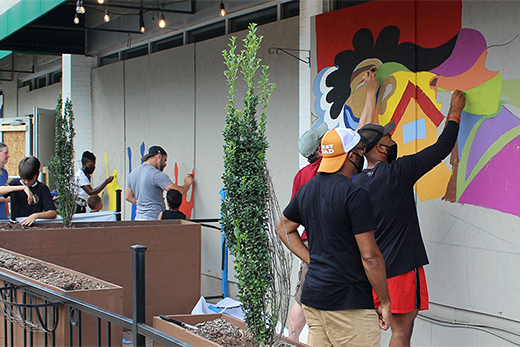 Emory commemorates Juneteenth
Emory commemorated Juneteenth as an opportunity to learn and unite, featuring a series of conversations on race and social justice that will continue this week and into the future. Emory's Center for Creativity and Arts also provided supplies for a mural in South Atlanta. Learn about upcoming events you can join.
---
---
Emory University affirms support for DACA students
In a message to the Emory community, President Claire E. Sterk and President-elect Gregory L. Fenves reiterated support for DACA students and staff, following the Supreme Court ruling to allow the federal Deferred Action for Childhood Arrivals program to continue.
---
---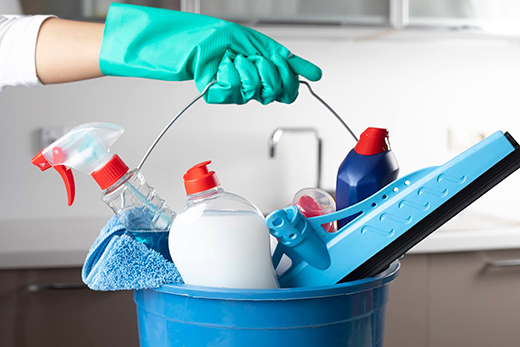 Cleaning tips from a chemist who researches disinfectants
Many people have become more "clean conscious" due to COVID-19, but that doesn't mean common household cleaners are being used correctly. Chemist Bill Wuest shares insights on key ingredients and how to best use these products in the home.
Stay informed: The new Emory Forward website serves as a hub for information and resources as the university community continues a phased-in return to campus. Visit regularly to view videos, gain self-care tips and explore Emory's detailed health and safety plan.
Summer schedule: Beginning next week, Emory Report will shift to weekly publication on Thursday for the remainder of the summer. Twice-weekly publication will resume the week of Aug. 17. Please visit the Emory News Center for daily headlines and events.
Webinar: 'Protecting Essential Farm Workers'
Farm workers are essential during the COVID-19 pandemic, yet they often lack labor protection laws and sufficient access to health care. Learn how Emory alumna Roxana Chicas is making a difference in their health and safety.
When: June 25, 12:00 p.m.
Where: Zoom
Admission: Free; registration requested
Virtual Summit: 'The State of COVID-19 in Atlanta and Our Community'
Emory Healthcare, Emory University and The Gathering Spot bring together Atlanta health officials, business leaders and community influencers to discuss the current state of the pandemic as local businesses move forward.
When: June 25, 6:00 p.m.
Where: Online
Admission: Free; registration needed
Panel Discussion: 'Health Care Work as a Vocation'
Hear perspectives and ask questions as health care professionals reflect on their personal experience of the COVID-19 pandemic and how it has challenged or strengthened their sense of vocation.
When: June 30, 1:00 p.m.
Where: Zoom
Admission: Free; registration requested
Editor: Laura Douglas-Brown
Vice President for Enterprise Communications: Doug Busk
Senior Vice President for Communications and Public Affairs: David B. Sandor

Emory Report is published by  Communications and Public Affairs
Read the Emory Report Guidelines
Copyright 2022 Emory University | All Rights Reserved
201 Dowman Drive, Atlanta, Georgia 30322 USA | 404.727.6123