For Faculty and Staff of Emory University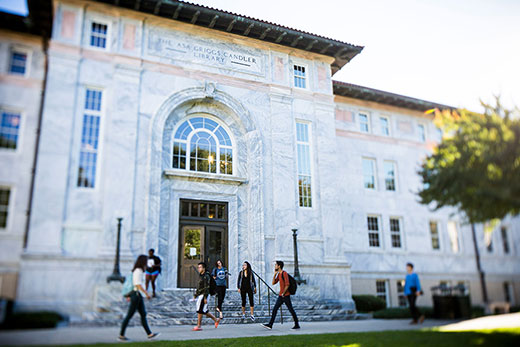 Emory University welcomes first students into the Class of 2023
Emory University received a record 1,910 applications for the first round of Early Decision admission, welcoming 559 outstanding students to Emory College and 256 to Oxford College, including a record 32 scholars from the QuestBridge National College Match program.
---
---
National Academy of Inventors names Rafi Ahmed as Fellow
The National Academy of Inventors has named world-renowned virologist and immunologist Rafi Ahmed as an NAI 2018 Fellow. Ahmed serves as director of the Emory Vaccine Center and is a Georgia Research Alliance Eminent Scholar.
---
Promising poet: Emory senior wins national writing awards
Christell Victoria Roach, winner of this year's Hurston/Wright Foundation Award for College Writers, finds inspiration for her poetry through research in Emory's extensive archives on African American history and culture.
---
Studying 'science of sleep' helps students build healthy habits
'Tis the season for final exams, holiday parties, travel and all manner of food and drink, any one of which can wreak havoc on your sleep. Learn the strategies that students in Emory's 'Science of Sleep' class are exploring to improve your sleep habits.
---
---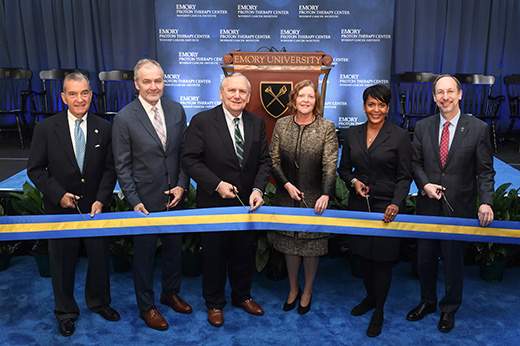 Emory Proton Therapy Center celebrates official opening in Midtown Atlanta
The Emory Proton Therapy Center, the first and only facility of its kind in the state of Georgia, officially opened its doors Dec. 6 in Midtown Atlanta with a VIP ribbon-cutting ceremony. Watch video from the opening celebration.
Get your tax forms online: Don't wait to have your W-2 and 1095-C tax forms delivered through the mail. Sign up to have them sent to you electronically for safe, easy and timely access. Follow the instructions on the PeopleSoft HR/Self-Service website. The sign-up deadline is Wednesday, Jan. 16, by 5 p.m.
Christmas with Atlanta Master Chorale
Enjoy the songs of the season to experience the wonder and beauty of Christmas. A second performance will be Sunday, Dec. 16, at 4 p.m.
When: Dec. 15, 8:00 p.m.
Where: Schwartz Center for Performing Arts, Emerson Concert Hall
Admission: $35, $10 all students
Santa's Favorite Chamber Music
Bring the family to enjoy some of the favorite classical works of Santa Claus, who will also lead a sing-a-long and bring some early holiday treats.
When: Dec. 16, 4:00 p.m.
Where: Michael C. Carlos Museum, Ackerman Hall
Admission: Free
Men's Basketball: Emory vs. Oswego
Cheer for the Eagles in a late December game when the men's basketball team plays State University of New York at Oswego. The team also takes on East Texas Baptist on Sunday, Dec. 30, at 4 p.m.
When: Dec. 29, 4:00 p.m.
Where: Woodruff PE Center
Admission: Free
 
 

Guided Meditation
When: Dec. 13, 6:00 p.m.
Where: Cannon Chapel, Room 106
Admission: Free

 
 

Moravian Love Feast
When: Dec. 14, 7:30 p.m.
Where: Cannon Chapel
Admission: $10 for adults, $7 for senior adults, $5 for children under 18, and $25 maximum per family

 
Editor: Laura Douglas-Brown
Associate Vice President for University Communications: Nancy Seideman
Senior Vice President for Communications and Public Affairs: David B. Sandor

Emory Report is published by  Communications and Public Affairs
Read the Emory Report Guidelines
Copyright 2022 Emory University | All Rights Reserved
201 Dowman Drive, Atlanta, Georgia 30322 USA | 404.727.6123