For Faculty and Staff of Emory University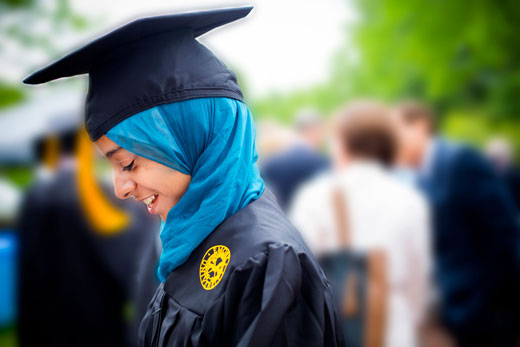 Emory's Best Photos of 2017
Every day, Emory photographers can be found from the classroom to the operating room, documenting the university's mission "to create, preserve, teach and apply knowledge in the service of humanity." View 12 of their best photos of the year.
---
Course puts moral issue on trial in unusual final project
Instead of a typical final paper, students taking the religion course "Nazi Medicine on Trial" held a tribunal on whether forced sterilization is immoral, judged by experts from Emory's Center for Ethics and Office of the General Counsel.
---
Salty, sour, bitter, sweet success
After a diagnosis of tongue cancer, chef Scott Adair was told he'd need to have his tongue removed. After he sought a second opinion at Emory's Winship Cancer Institute, he was able to receive a treatment that saved his tongue and his career, although he lost his sense of taste for a year.
---
Debating the ethics of head transplants
Led by Emory experts, the official journal of the International Neuroethics Society examines the ethical questions raised by the possibility of the world's first head transplant, planned to take place in China.
---
---
Emory grads poised for musical breakthrough as The Shadowboxers
In 2008, Emory sophomores Adam Hoffman, Matt Lipkins and Scott Tyler decided to form a band. Nearly 10 years later, The Shadowboxers are working with Justin Timberlake, on the cusp of releasing what they believe will be career-changing music.
Today's edition concludes Emory Report's publishing schedule for 2017. To keep up with university happenings, please visit the Emory News Center. Look for the next Emory Report on Thursday, Jan. 4, 2018, when regular publication resumes. Best wishes for the holidays and the new year!
Men's Basketball: Emory vs. Guilford
Cheer on the Eagles as they take on the Guilford College Quakers in a post-finals, mid-December contest.
When: Dec. 16, 2:00 p.m.
Where: Woodruff PE Center, Gym
Admission: Free
Editor: Laura Douglas-Brown
Associate Vice President for Media Relations: Nancy Seideman
Interim Senior Vice President for Communications and Public Affairs: Vince Dollard

Emory Report is published by  Communications and Public Affairs
Read the Emory Report Guidelines
Copyright 2022 Emory University | All Rights Reserved
201 Dowman Drive, Atlanta, Georgia 30322 USA | 404.727.6123