For Faculty and Staff of Emory University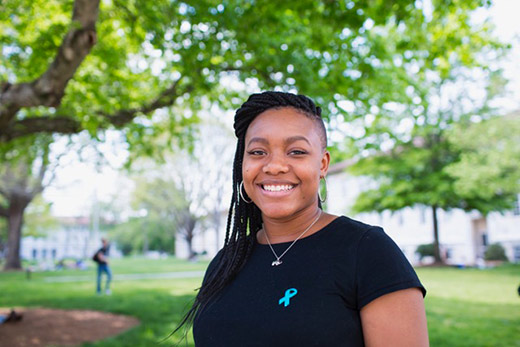 Emory student named Rhodes Scholar
Chelsea Jackson, a political science and African American Studies double major, is Emory's 20th student to be selected for the prestigious Rhodes Scholarship, which provides for study at the University of Oxford in England.
---
Emory Vaccine Center's Orenstein elected AAAS 2017 Fellow
Walter A. Orenstein, an Emory professor of medicine, pediatrics and global health, has been named a Fellow of the American Association for the Advancement of Science for his contributions to the health of children worldwide by measuring vaccine effectiveness and increasing vaccine coverage.
---
---
---
---
---
Help support Emory on #GivingTuesday
By making a gift to Emory, you can help a scientist make a breakthrough against a deadly disease, lead a scholar to a discovery that changes humanity or support a student who may become that scientist or scholar.
---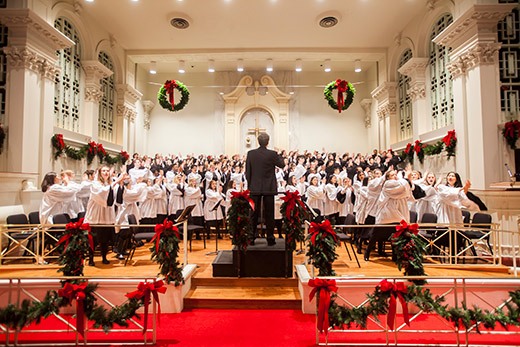 Celebrate the holidays with Emory campus traditions
Emory's Atlanta and Oxford campuses welcome the return of several seasonal traditions, including A Festival of Nine Lessons and Carols on Friday, Dec. 1, and Saturday, Dec. 2, in Glenn Memorial Auditorium.
Due to the Thanksgiving holiday, Emory Report will not be published on Thursday, Nov. 23, and will return on Tuesday, Nov. 28. To keep up with university happenings, please visit the Emory News Center. Best wishes for a safe, peaceful and happy Thanksgiving.
Film screening: "Black Book" (2006)
See swashbuckling action and espionage in this film with images of resistance and survival from Dutch director Paul Verhoeven ("Robocop," "Total Recall").
When: Nov. 29, 7:30 p.m.
Where: White Hall, Room 208
Admission: Free
Emory's Young Artists
Hear performances by some of the most outstanding undergraduate talents from Emory's Department of Music.
When: Dec. 1, 12:00 p.m.
Where: Michael C. Carlos Museum, Ackerman Hall
Admission: Free
A Festival of Nine Lessons and Carols
Participate in this candlelit evening service of choral music and scripture readings, an Emory tradition since 1935. Also on Saturday at 4 and 8 p.m.
When: Dec. 1, 8:00 p.m.
Where: Glenn Memorial Auditorium
Admission: $20; $15 discount categories; $5 students
 
 
 
 
 
 

WaterHub Tour
When: Nov. 30, 10:00 a.m.
Where: WaterHub on Peavine Drive
Admission: Free

 
 
 
 
 
 
 
 
 
 
 
 
 
 

Carlos Reads Book Club
When: Dec. 4, 7:30 p.m.
Where: Michael C. Carlos Museum, Board Room, Level Two
Admission: $20 Carlos Museum members; $25 non-members; includes cost of book

 
Editor: Laura Douglas-Brown
Associate Vice President for Media Relations: Nancy Seideman
Interim Senior Vice President for Communications and Public Affairs: Vince Dollard

Emory Report is published by  Communications and Public Affairs
Read the Emory Report Guidelines
Copyright 2022 Emory University | All Rights Reserved
201 Dowman Drive, Atlanta, Georgia 30322 USA | 404.727.6123