For Students of Emory University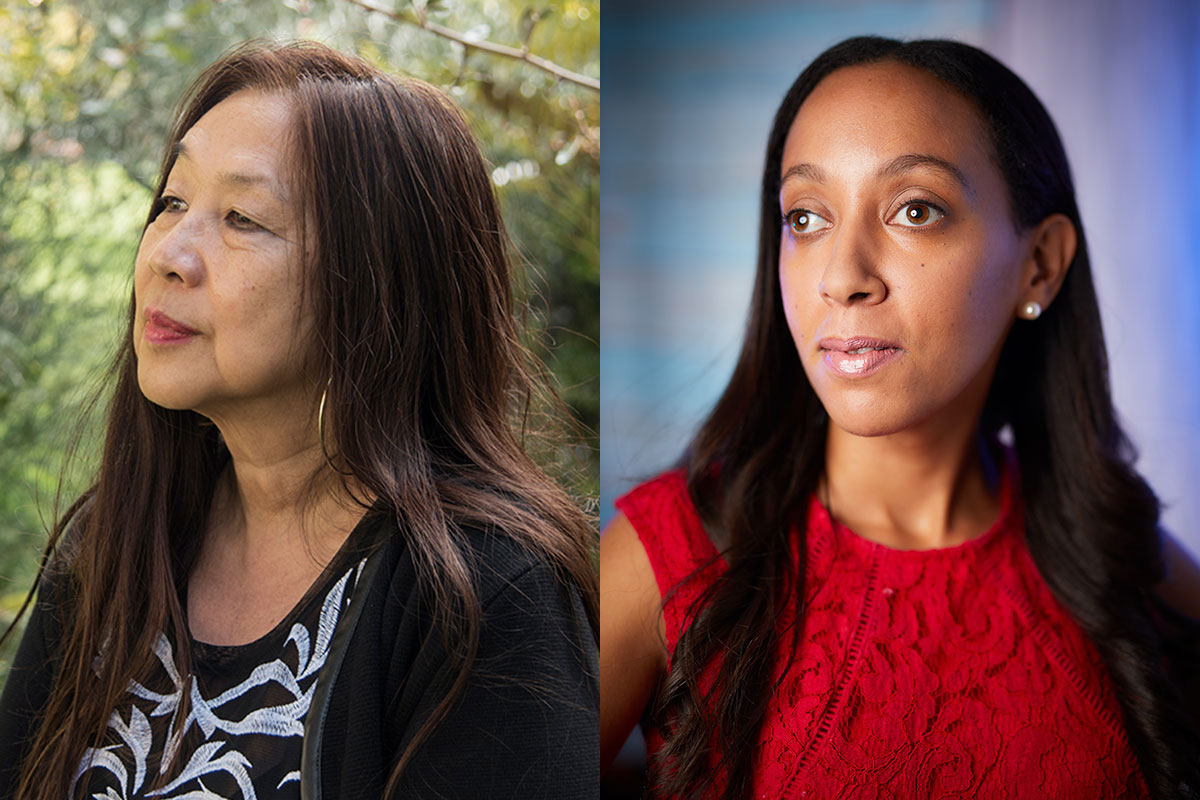 Women's History Month events celebrate contributions of those past and present
Guest speakers for Women's History Month include acclaimed poet Marilyn Chin, reading March 13, and Haben Girma, the first Deafblind person to graduate from Harvard Law School, who gives the keynote address March 17.
---
Emory leads the way in women's empowerment research
Earlier this year, Women's Studies International Forum ranked Emory as the No. 1 influential institution in women's empowerment research. Learn how Rollins School of Public Health is impacting this research specialty as we celebrate Women's History Month.
---
---
---
Study digs into the state of U.S. farm livelihoods
A major new study led by Emory environmental scientist Emily Burchfield digs deeper into the question of why, despite the extraordinary productivity of U.S. agriculture, U.S. farm operators are systematically losing money. Former research assistant Britta Schumacher and postdoctoral fellow Andrea Rissing were co-authors.
---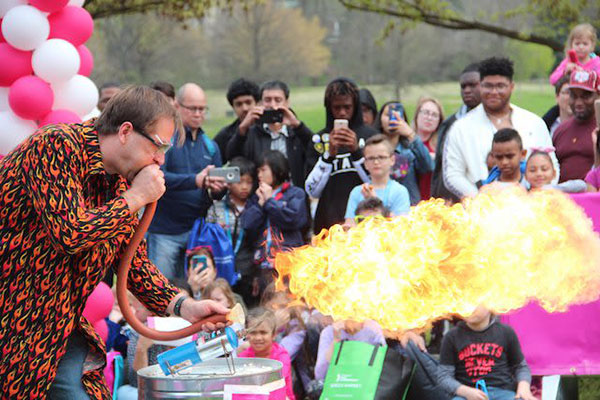 Atlanta Science Festival celebrates the wonders all around us
A celebration of science will once again take metro Atlanta by storm with the return of the Atlanta Science Festival, set for March 12-26. Get the details on events at Emory, including "Conversations in Chemistry" and "HealthHacks 2022," as well as other events featuring Emory experts.
On Friday, March 18, Oxford College will host its first-ever Spring Festival to give junior and senior continuees in Atlanta a chance to reconnect with their Oxford roots. Festivities from 2 to 6 p.m. will feature a welcome Coke toast by Dean Hicks, a social mixer, carnival, food trucks, free swag and more. Buses will run from the Atlanta campus every 30 minutes. Junior and senior continuees can learn more and RSVP for the Spring Festival here.
"The Ways of Stars" with Atlanta Master Chorale
"The Ways of Stars" is inspired by the life of scientist Maria Mitchell and by her description of a total solar eclipse that took place in 1869. The performance will feature a world premiere by the brilliant young composer Jake Runestad. A second performance will be at 8 p.m. Saturday, March 12. All ticket holders will have access to the livestream on March 12.
When: March 11, 8:00 p.m.
Where: Schwartz Center for Performing Arts (Emerson Concert Hall) and online
Admission: $30; Emory students $10
"Selfhood/Nationhood: A Portrait in Poetry" with Marilyn Chin
Award-winning poet Marilyn Chin will share her wide-ranging work during a virtual reading. Poems by the self-described "activist poet" have been referred to as funny, fearless and feminist, and have earned Chin an array of prestigious literary honors. The event is part of the Raymond Danowski Poetry Library Reading Series founded by Emory's Stuart A. Rose Manuscript, Archives, and Rare Book Library.
When: March 13, 3:00 p.m.
Where: Online
Admission: Free; registration required
"The Deafblind Woman that Conquered Harvard Law" with Haben Girma
The first Deafblind person to graduate from Harvard Law School, Haben Girma is a human rights lawyer advancing disability justice who has been named a White House Champion of Change, among other honors. Girma believes disability is an opportunity for innovation, and she teaches organizations the importance of choosing inclusion. Sponsored by the Emory Office of Diversity, Equity and Inclusion.
When: March 17, 12:00 p.m.
Where: Online
Admission: Free; registration required
Editor: Leigh DeLozier
Interim Assistant Vice President of Enterprise Communications: Laura Douglas-Brown
Interim Vice President of Communications and Marketing: Cameron Taylor

Dooley Report is published by  Communications and Marketing
Read the Dooley Report Guidelines
Copyright 2022 Emory University | All Rights Reserved
201 Dowman Drive, Atlanta, Georgia 30322 USA | 404.727.6123