For Students of Emory University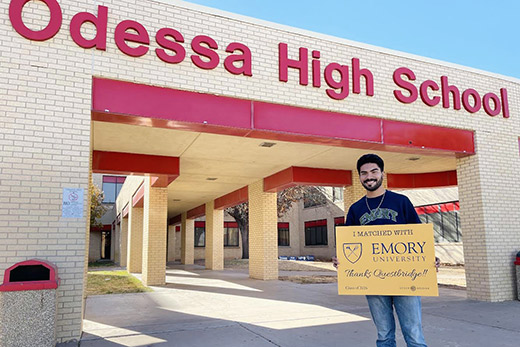 Emory selects first members of Class of 2026
On Dec. 15, 804 students were admitted to Emory College, Oxford College or both. These outstanding Early Decision I applicants join 61 students who matched to Emory through QuestBridge, which links talented low-income scholars with leading universities, to build the foundation for the Class of 2026.
---
---
---
The end of the semester is a mix of relief and stress as classes end and preparation for finals begins. Students found outlets for celebration and stress relief with pet therapy sessions, a winter wonderland and numerous activities through student organizations.
As you look toward next semester, mark your calendar for Emory's King Week, a series of events Jan. 13-20 honoring the life and legacy of the Rev. Dr. Martin Luther King Jr. and the civil rights movement. Programs include educational lectures, spiritual services, community service projects, celebrations and exhibits; the keynote address by Bobby Seale, founding chair of the Black Panther Party, is Jan. 18. Visit the King Week website to learn more.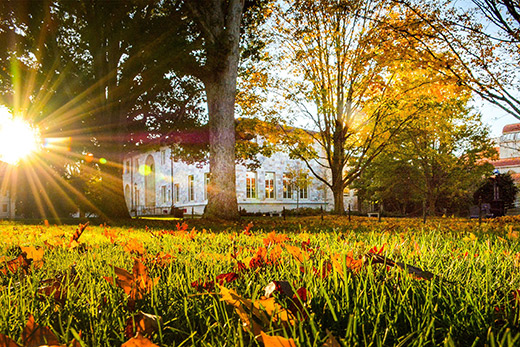 2021: Emory's year in review
From research breakthroughs to a Rhodes Scholar, faculty, students and staff found many ways to flourish in 2021. Take a look back at 10 of the biggest stories, with more headlines so you can delve deeper into this year of impact and achievement.
---
---
Twin Memorials Working Group updates community on progress
The Twin Memorials Working Group met regularly throughout the semester to develop plans for honoring enslaved persons who labored on Emory's campus. The group envisions memorials in Oxford and Atlanta that tell these stories in impactful ways.
---
Today's edition concludes Dooley Report's publishing schedule for 2021. To keep up with university happenings, please visit the Emory News Center. Look for the next Dooley Report in January, when regular publication resumes. Best wishes for the winter break and the new year!
Editor: Leigh DeLozier
Executive Director of Communications and Editor in Chief: Laura Douglas-Brown
Interim Vice President of Communications and Marketing: Cameron Taylor

Dooley Report is published by  Communications and Public Affairs
Read the Dooley Report Guidelines
Copyright 2022 Emory University | All Rights Reserved
201 Dowman Drive, Atlanta, Georgia 30322 USA | 404.727.6123