For Students of Emory University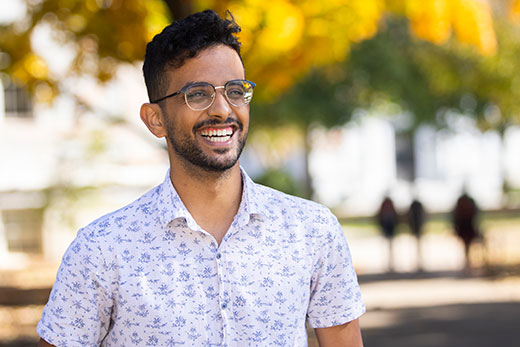 Emory senior Ahmed Aljohani awarded prestigious Rhodes Scholarship
Biology major Ahmed Aljohani is Emory's 21st student to be selected for the Rhodes Scholarship, which provides for study at the University of Oxford in England. Scholars are chosen based on outstanding intellect, character, leadership and service.
---
---
---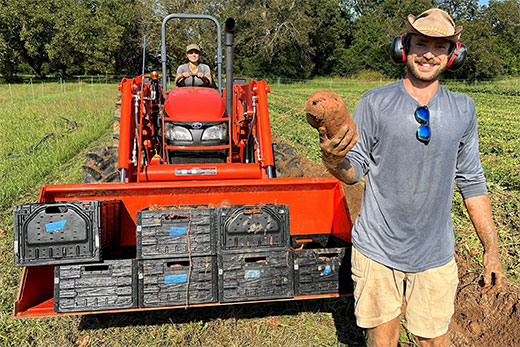 Emory Inspired: Reducing the distance from farm to table
The Working Farms Fund, a partnership between Emory and The Conservation Fund, grows diversity in the ranks of farmers, boosts the state's economy, reduces the carbon footprint and puts local, sustainably grown food on campus tables.
---
---
---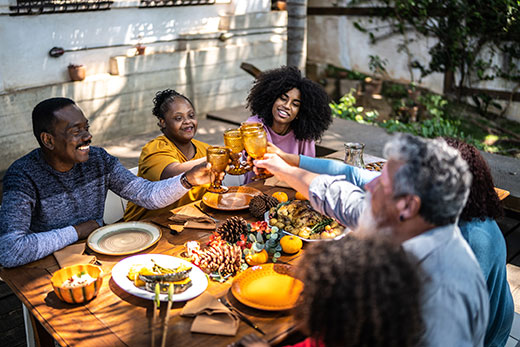 COVID-19 Q&A: Travel and holiday safety
The holiday season has arrived, bringing long-awaited reunions of family and friends who have been separated by the pandemic. Henry Wu, director of Emory's TravelWell Center, joins epidemiologist Jodie Guest to discuss ways to safely travel and gather during the holidays.
Get an early start on GivingTuesday: GivingTuesday is a global giving movement, but you don't have to wait until next Tuesday to give. Your support helps Emory fulfill its commitment to radically reshape the future to serve humanity through knowledge.
Emory Chanukah Celebration
All are welcome for a Chanukah celebration at the Emory Student Center. Emory's Office of Spiritual and Religious Life, in conjunction with Meor, Chabad, Hillel and the Bayit, will host a festive candle lighting with hot cider and Chanukah snacks.
When: Nov. 29, 7:00 p.m.
Where: Emory Student Center Plaza
Admission: Free
Lecture: "Safety for Our Sisters: Ending Violence Against Native Women" with Mary Kathryn Nagle
Nagle, an enrolled citizen of the Cherokee Nation, will discuss the ways in which her legal and artistic work both draw attention to the pervasive issue of violence against Native women, who suffer disproportionately high levels of rape and domestic violence. Presented in conjunction with the exhibition "Each/Other: Marie Watt and Cannupa Hanska Luger."
When: Dec. 1, 7:30 p.m.
Where: Michael C. Carlos Museum (Ackerman Hall) and online
Admission: Free
Oxford Chorale Holiday Concert
Enjoy holiday songs from the Oxford Chorale, featuring Oxapella and members of the Oxford College Chamber Ensemble. A second performance will be Friday, Dec. 3, at 7:30 p.m.
When: Dec. 2, 7:30 p.m.
Where: Oxford College Chapel
Admission: $5; buy tickets beforehand at the OxBox Office or that evening at the door
A Festival of Nine Lessons and Carols
The beloved Emory tradition returns, with choral music from the Emory Concert Choir and University Chorus and Scripture readings by special guests from the Emory community. All guests must follow posted safety protocols including proof of vaccination or a negative COVID-19 test result and wearing a properly mask while indoors. Additional performances will be Saturday, Dec. 4, at 4 p.m. and 8 p.m.
When: Dec. 3, 8:00 p.m.
Where: Glenn United Methodist Church Auditorium
Admission: $20
 
 

Concert: Emory Jazz Ensembles
When: Nov. 30, 8:00 p.m.
Where: Schwartz Center for Performing Arts, Emerson Concert Hall
Admission: Free; registration and proof of COVID-19 vaccination or negative test result required

 
 
 

World Holiday Market
When: Dec. 6, 2:00 p.m.
Where: School of Nursing Courtyard
Admission: Free; registration required
Editor: Leigh DeLozier
Executive Director of Communications and Editor in Chief: Laura Douglas-Brown
Interim Vice President of Communications and Marketing: Cameron Taylor

Dooley Report is published by  Communications and Public Affairs
Read the Dooley Report Guidelines
Copyright 2022 Emory University | All Rights Reserved
201 Dowman Drive, Atlanta, Georgia 30322 USA | 404.727.6123