For Students of Emory University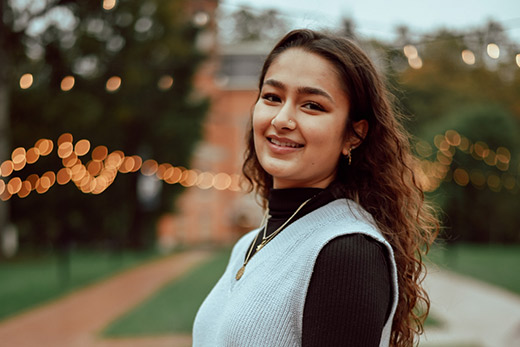 'However you're feeling, you're not alone': Emory students find, share mental health resources
Across Emory, students are reaching out to help themselves and others — from self-care and peer support to university mental health resources. Read more about their experiences and learn about campus support options.
---
---
---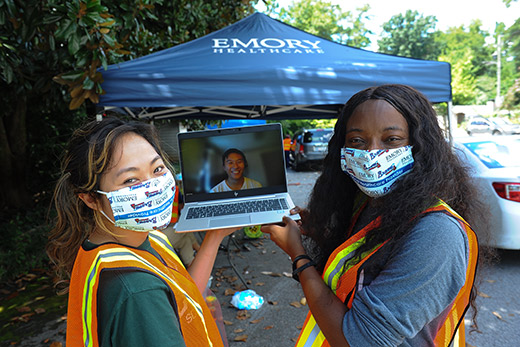 Emory students help Atlanta communities have 'Faith in the Vaccine'
Through a six-month internship program, undergraduate and graduate students, as well as recent alumni, are working to cultivate trust within diverse communities to lessen COVID-19 vaccine hesitancy.
---
Biological studies often misinterpret sex-based data, analysis finds
An analysis of published studies from a range of biological specialties shows that, when data are reported by sex, critical statistical analyses are often missing and the findings are likely to be reported in misleading ways. Neuroscientist Donna Maney is senior author on the study and PhD candidate Yesenia Garcia-Sifuentes is co-author.
---
Emory selects Goodr as new waste management provider
Emory has partnered with waste management and hunger relief company Goodr as its holistic waste management provider to help achieve the university's zero landfill waste goal. The partnership has already diverted nearly 140,000 pounds of food waste from landfills.
---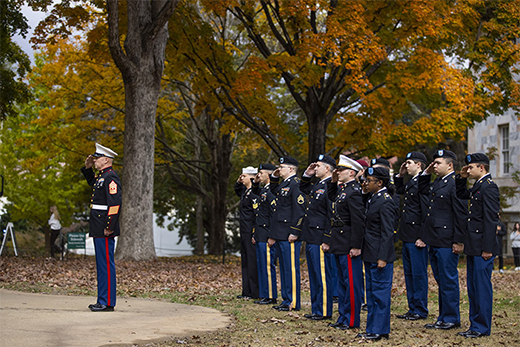 Emory commemorates Veterans Day
The American flag waved against a pale gray fall sky as Emory students, faculty, staff and alumni gathered on the Quad for the annual Veterans Day ceremony, which included a special message for student veterans.
Serving the community through Emory Cares Day
Hundreds of members of the Emory community participated in the 18th annual Emory Cares Day of Service on Saturday, Nov. 13, helping with a wide array of community projects in the Atlanta area and beyond. View photos from the day.
Concert: Emory University Symphony Orchestra and Wind Ensemble
Enjoy an evening of music during this joint concert featuring standard and emerging works for symphony orchestra and wind ensemble. Paul Bhasin and Tyler Ehrlich conduct.
When: Nov. 20, 8:00 p.m.
Where: Schwartz Center for Performing Arts, Emerson Concert Hall
Admission: Free; registration and proof of COVID-19 vaccination or negative test result required
Lecture: "Safety for Our Sisters: Ending Violence Against Native Women" with Mary Kathryn Nagle
Nagle, an enrolled citizen of the Cherokee Nation, will discuss the ways in which her legal and artistic work both draw attention to the pervasive issue of violence against Native women, who suffer disproportionately high levels of rape and domestic violence. Presented in conjunction with the exhibition "Each/Other: Marie Watt and Cannupa Hanska Luger."
When: Dec. 1, 7:30 p.m.
Where: Michael C. Carlos Museum (Ackerman Hall) and online
Admission: Free
 
 
 
 

Concert: Emory Jazz Ensembles
When: Nov. 30, 8:00 p.m.
Where: Schwartz Center for Performing Arts, Emerson Concert Hall
Admission: Free; registration and proof of COVID-19 vaccination or negative test result required
Editor: Leigh DeLozier
Executive Director of Communications and Editor in Chief: Laura Douglas-Brown
Interim Vice President of Communications and Marketing: Cameron Taylor

Dooley Report is published by  Communications and Public Affairs
Read the Dooley Report Guidelines
Copyright 2022 Emory University | All Rights Reserved
201 Dowman Drive, Atlanta, Georgia 30322 USA | 404.727.6123