For Students of Emory University
Wednesday, March 24, 2021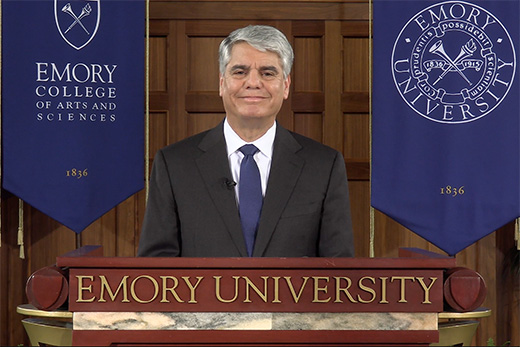 President Fenves outlines goals and strategies to increase Emory's impact
In his first address to the Emory community, President Gregory L. Fenves praises the perseverance and innovation of faculty, staff and students throughout the COVID-19 pandemic and provides updates on actions to support racial and social justice, faculty eminence and student experiences across the university.
---
---
Emory joins the Universities Studying Slavery consortium
Emory will take part in the Universities Studying Slavery consortium — institutions addressing historical and contemporary issues of race and inequality in university communities as well as slavery's legacy in American society.
---
---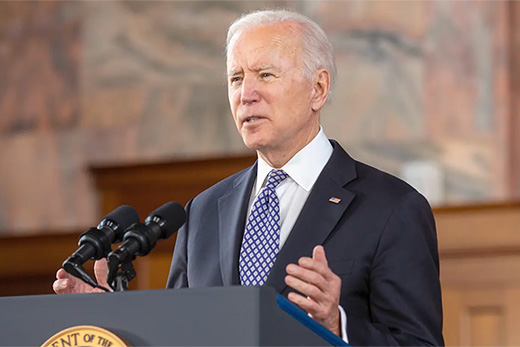 President Biden, Vice President Harris visit Emory campus
Emory hosted President Joe Biden and Vice President Kamala Harris on March 19 for a meeting with Asian American community leaders in the wake of the Atlanta-area spa shootings. View student reactions to the visit.
---
Emory's student innovation center, The Hatchery, turns one
The Hatchery has fueled creativity and supported student innovators and entrepreneurs at every stage of their journeys for one year. Learn more about the center and celebrate its anniversary at a physically distanced party on March 26.
---
---
---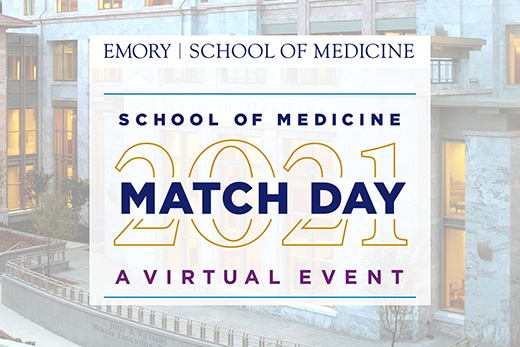 Emory medical students celebrate virtual Match Day
The traditional tearing open of envelopes was replaced by a special email, but the excitement was the same as Emory's graduating medical students discovered where they will begin their careers as doctors.
COVID-19 COMMUNITY UPDATE
Expanded vaccine eligibility: All Emory students, faculty and staff will be able to register for vaccines through Emory Healthcare starting Thursday, March 25. Read the latest from Amir St. Clair, executive director of COVID-19 response and recovery, and watch the community town hall.
Conversation: Poet John Murillo and Jericho Brown
Award-winning poet John Murillo will give a reading from his work, followed by a conversation with Jericho Brown, Pulitzer Prize winner and director of Emory's creative writing program. Attendees will be invited to join in with their own questions via chat.
When: March 25, 6:30 p.m.
Where: Online
Admission: Free; registration required
Student Studio: Islamic Art Sidewalk Chalk
The "Wondrous Worlds: Art & Islam Through Time & Place" exhibit at the Carlos Museum shows that complex geometric design is everywhere in Islamic art. Explore the exhibition, grab a Turkish coffee from Ebrik, and then use oversized compasses, yardsticks and beautifully colored chalk to create your own geometric patterns on the sidewalks surrounding the quad. Limited to 25 students at a time. Masks and social distancing are required.
When: March 26, 1:00 p.m.
Where: Quadrangle
Admission: Free
2021 Pride Awards
Join the virtual celebration highlighting the contributions of our community members and celebrate graduating LGBTQ+ students.
When: March 30, 6:00 p.m.
Where: Online
Admission: Free; registration required
 
 

The Hatchery's Birthday Party
When: March 26, 9:00 a.m.
Where: The Hatchery, Emory Center for Innovation, 1578 Avenue Place, Suite 200
Admission: Free

 
 
Editor: Leigh DeLozier
Vice President for Enterprise Communications: Douglas Busk
Senior Vice President for Communications and Public Affairs: David Sandor

Dooley Report is published by  Communications and Public Affairs
Read the Dooley Report Guidelines
Copyright 2021 Emory University | All Rights Reserved
201 Dowman Drive, Atlanta, Georgia 30322 USA | 404.727.6123