For Students of Emory University
Wednesday, Sept. 23, 2020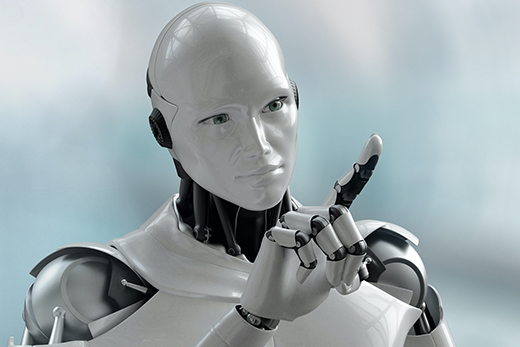 Experiments reveal why human-like robots elicit uncanny feelings
In a study by Emory psychologists, androids, or robots with human-like features, are often more appealing to people than those that resemble machines — but only up to a certain point. The feeling of affinity can plunge into one of repulsion as a robot's human likeness increases, a zone known as "the uncanny valley." Wang Shensheng, first author of the new study, did the work as a graduate student at Emory and recently received his PhD in psychology.
---
---
'Firefly' imaging method zooms in on 'the forces within us'
Emory chemists have developed a new technique using tools made of luminescent DNA, lit up like fireflies, to visualize the mechanical forces of cells at the molecular level. The paper's first authors, Joshua Brockman and Hanquan Su, did the work as graduate students in professor Khalid Salaita's lab.
---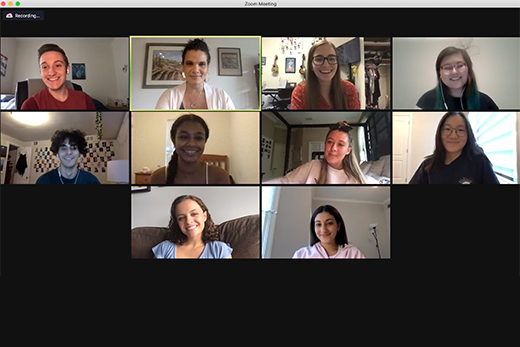 Lights, cameras, action: Theater audition course adjusts to new demands
When stage lights dimmed due to the COVID-19 pandemic, a narrowly focused course preparing students for a theater conference transformed into a master class in auditioning.
---
Anthony Fauci to join Emory experts for COVID-19 fireside chat
NIAID director Anthony Fauci will join Emory physicians Carlos del Rio and Colleen Kraft in a discussion of the latest COVID-19 news and research on Thursday, Sept. 24, at 2 p.m. via Facebook Live. Emory faculty member Sanjay Gupta will moderate. Learn more.
---
---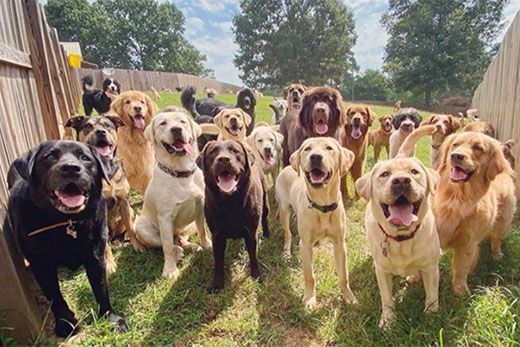 What our dogs are thinking
Emory professor Greg Berns and his team were the first in the world to train dogs to remain still so they could be awake for MRI scans of their brains, enabling scientists to learn more about how they think and feel. Watch episode 2 of "Your Fantastic Mind" to learn about their research — and what we can learn to improve our own lives.
ICYMI: The Center for Ethics hosted a conversation with Ibram X. Kendi, New York Times bestselling author of "How to Be an Antiracist," on Sept. 16. Watch the replay as he speaks on our individual responsibility to create a more just and equitable society through the transformative concept of antiracism.
"COVID-19: The Pandemic That Never Should Have Happened"
Journalist and Emory senior fellow Maryn McKenna speaks with author Debora MacKenzie in this first installment of the Health and the Human Experience author Q&A series.
When: Sept. 24, 4:30 p.m.
Where: Online
Admission: Free; registration required
Student Studio: Indigo-Dyed Masks
Stop by and make a new face covering using indigo, a dye made from the indigo plant and used by cultures around the world. The Carlos Museum and the Art History Department will provide white cotton maks, rubber bands, and indigo dye-baths. Face coverings and appropriate physical distancing are required. Gloves and hand sanitizer will be provided.
When: Sept. 25, 1:00 p.m.
Where: Emory Quadrangle in front of the Carlos Museum
Admission: Free
Virtual Concert with Junction Trio
In a virtual concert produced exclusively for Schwartz Center audiences, three visionary artists who are internationally recognized on their own come together as an eclectic new ensemble with piano, violin and cello.
When: Sept. 25, 8:00 p.m.
Where: Online
Admission: Free; registration required
"are we democracy?... we the people"
The Emory Dance Program presents a virtual Creativity Conversation with Jawole Willa Jo Zollar of Urban Bush Women. Conversation with the original Emory Dance Company cast will address the relevance of the choreographic work today.
When: Sept. 26, 7:30 p.m.
Where: Online
Admission: Free; registration required
Editor: Leigh DeLozier
Vice President for Enterprise Communications: Douglas Busk
Senior Vice President for Communications and Public Affairs: David Sandor

Dooley Report is published by  Communications and Public Affairs
Read the Dooley Report Guidelines
Copyright 2022 Emory University | All Rights Reserved
201 Dowman Drive, Atlanta, Georgia 30322 USA | 404.727.6123